It's been silent on the blog this week, so I will tell you what I was up to the past week. I could have skipped this post as well, but I didn't want to. So let's begin with the past weekend: on Saturday was my mom's birthday, so we meet my family at 11 am to have brunch and celebrate. We sat together for quite a while, had lots of food and just enjoyed the time together. Afterwards, my boyfriend and I drove back home to pick up the camera and take new outfit pictures. It was a windy but sunny day, so we wanted and had to take advantage of it – I've mentioned the weather problem very often the last weeks… the rest of the day was very calm.
I spend most of the time at home, got some work done and watched series. We even didn't do anything in the evening, just went grocery shopping and cooked dinner at home before watching, even more, series 😉 Sunday was as calm as Saturday. I first wanted to go for a run, but it was rainy and windy, and I really didn't feel like going for a run under these weather conditions. So instead of going for a run, I spent all day at home and actually didn't do much… well, I cleaned our apartment and did the laundry – stuff you do on a Sunday – but that's it. I really enjoyed this calm and relaxing day at home and was ready to kick off a new week on Monday.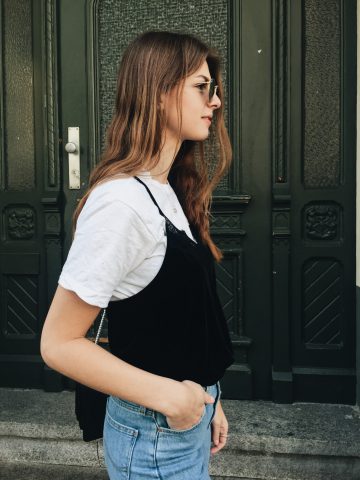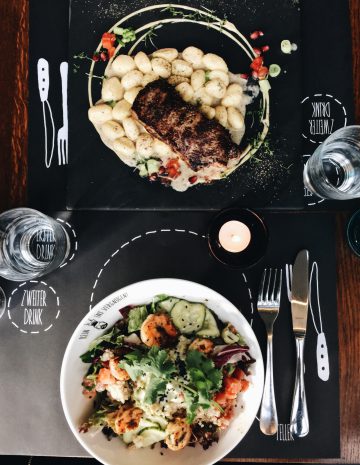 Unfortunately, the past week was another boring week at the office. I had so much work to get done and to finally finish some projects, that's why it was a little bit quiet on the blog last week. I spent all day at the office from Monday to Wednesday, left the office only to eat and to drive home in the evening. I actually wanted to be active and do sport in the evenings, but I felt a little bit under the weather all week and spend the evenings on the sofa at home.
On Thursday was my boyfriend's birthday, but that doesn't mean that we didn't spend the day at the office. It was actually a very busy day, and we had to get up at 6 am to get all the work done. But since it was his birthday, we had lots of cakes and sweets at the office, so we sweetened the day at the office with these. I've been eating way too many sweets the last weeks, damn it. I should start running and doing workouts regularly again because it is all about the balance and at the moment there is no real balance… In the evening we went out for dinner and celebrated at least a little bit 🙂 In the evening we had to pack our bags because my birthday present was a wellness weekend and we headed to the hotel on Friday around noon. We spend all Friday at the wellness hotel, relaxed a lot and just enjoyed some time together. It was great and so much needed. Too bad we spend there only one night…