Before I start talking about the outfit I'm sharing with you today, I want to tell you about a very cool contest. Those who follow me on Instagram and Facebook might have already seen it: the Ultimate Photoshoot competition by Huawei. Taking part is pretty easy, you just have to upload a picture on Instagram and Facebook with the hashtags #dontsnapshoot and #DE and follow the steps of the Rafflecopter competition (on the right). By taking part, you have the chance to win cash, a Huawei phone AND a ten day trip to China. You can take part as often as you want, you just have to share a new picture every time. 🙂
a Rafflecopter giveaway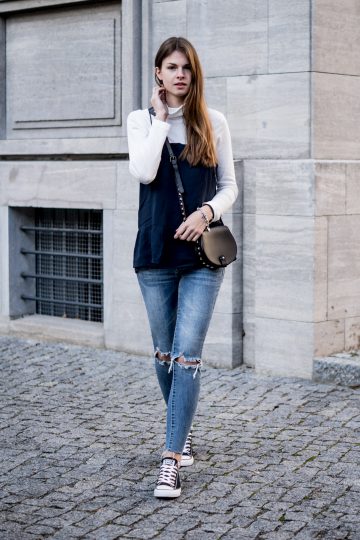 Now let's talk about the actual topic of today's new post: my outfit. I was wearing this outfit last week, and I have to confess, it was quite cold outside. So before you ask, YES I was dressed in a jacket I took off when we were taking the pictures. I was actually wearing my down jacket, so the warmest jacket I have in my closet 😉 But since I wanted to focus on the cami as well as the turtleneck, I had to take the jacket off. With the jacket on the tops hadn't been visible they way I wanted them too.
Cami x Turtleneck
You guys already know the cami over shirt trend, and there's an easy way to wear this trend during the colder season as well. You just have to replace the t-shirt by a turtleneck or even a sweater. The other day I went for a turtleneck and wore it underneath a camisole. Both pieces are new, and I received them a couple of days before we took these outfit pictures. When I saw the cami online, it was love at first sight. I really like the peplum detail as well as the colour. Combining it with a white turtleneck was the first outfit idea that popped up in my head when I saw it online. And since I didn't have a white turtleneck in my closet, I looked for one to combine it with this camisole. Luckily I found one and so I ordered these two pieces. I also got a new pair of Converse shoes. I FINALLY got a black

pair, I wanted to buy it for so long, but I never did. Now I finally have them, and I know that I'll wear them very often! I'll also take them with me to Sri Lanka, so you'll see me not only wearing Stan Smith but also Chucks 😉
I combined these three new pieces with each other and just added a pair of blue jeans and my Rebecca Minkoff Skylar Mini Bag. It's a casual yet chic outfit, and I was wearing it on a day at the office. We went to a nice restaurant to eat at after work, so I needed an outfit that's casual comfy and chic at the same time. This outfit definitely served the purpose. What do you think about it? xx
P.S.: Don't forget to enter the Huawei competition.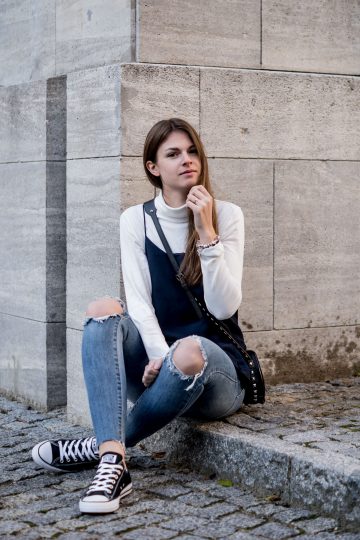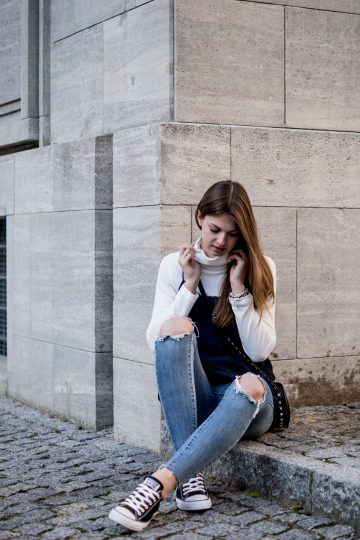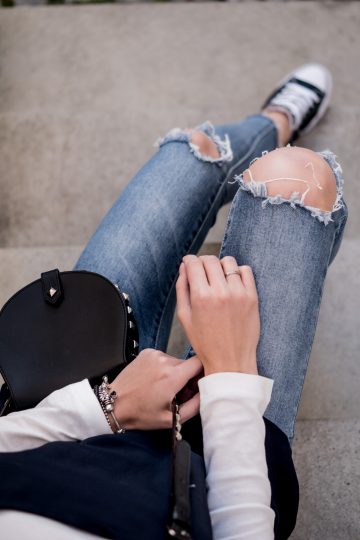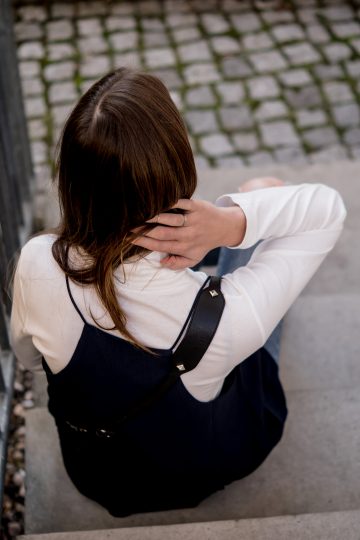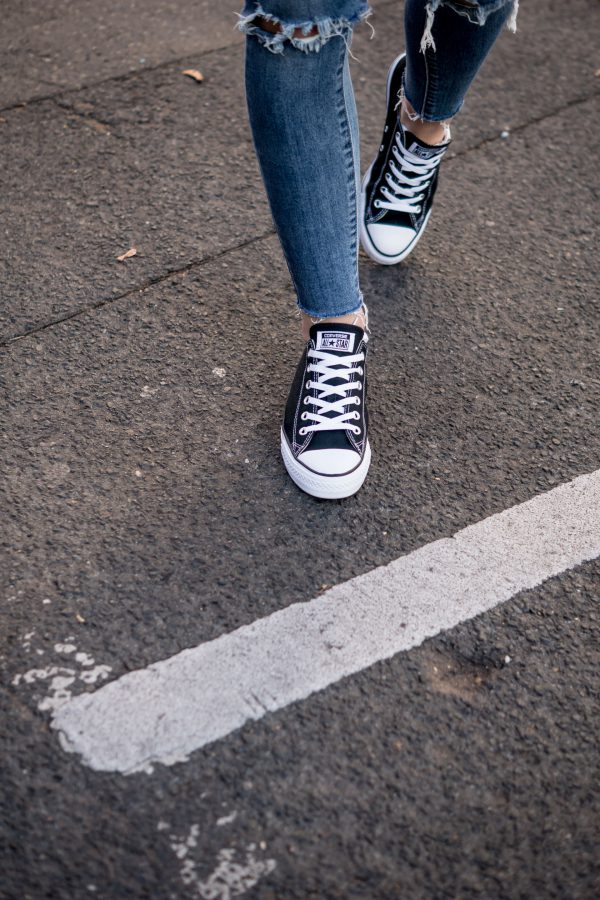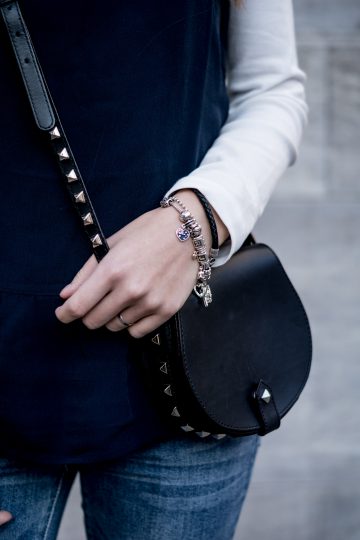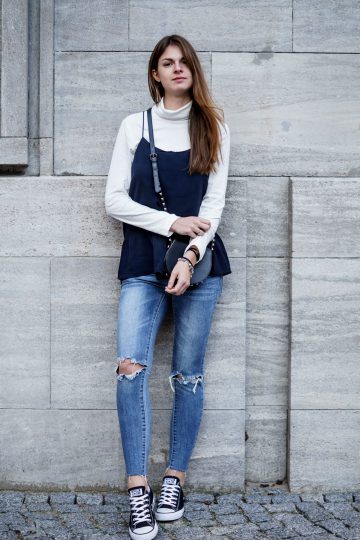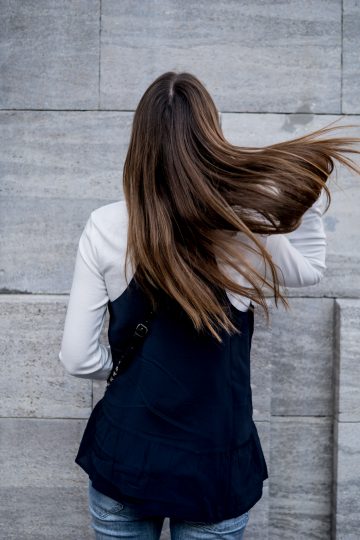 Competition in friendly cooperation with Huawei || Top, Turtleneck and shoes sponsored by About You, Jeans sponsored by VILA