It's no secret that I like striped clothes a lot. Well, I probably wouldn't wear striped pants or skirts, but I LOVE striped tops such as striped sweaters, shirts or t-shirts. They're definitely part of the wardrobe essentials every girl and woman should own. Do you wonder why striped clothes are an essential part of every girls and woman's wardrobe? Well, you can combine them with almost everything and since they are bicolored they're everything but boring. These two different colours make your outfit look less boring and more interesting. Take the outfit I'm showing you in today's post and try to imagine what it would look like with a simple white tee instead of the striped sweater. Wouldn't it look kind of boring?
Blue pants and striped sweater
Combining a stripes sweater isn't difficult at all because it goes with almost everything. Well, it works with every kind of bottoms such as jeans, pants, shorts or skirts. I'm not sure if I would wear it on top of a dress, a jumpsuit or something similar, but definitely with every kind of bottom I have in my wardrobe. The striped sweater you can see in these pictures is quite new. I opted for a simple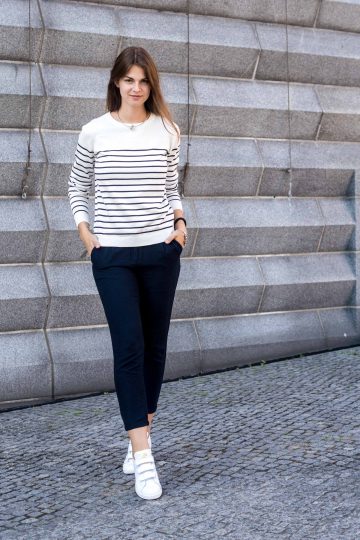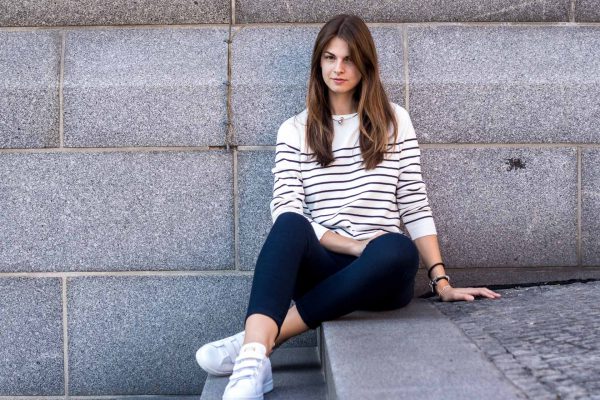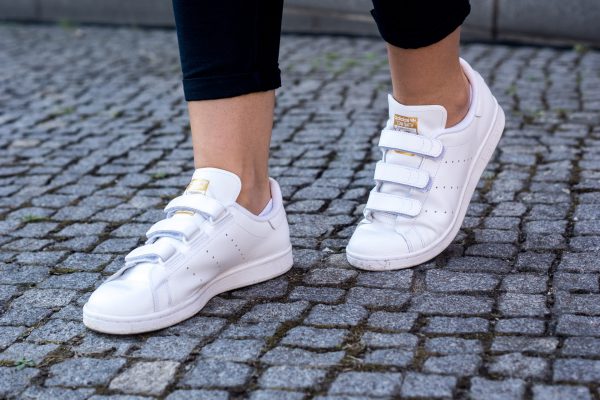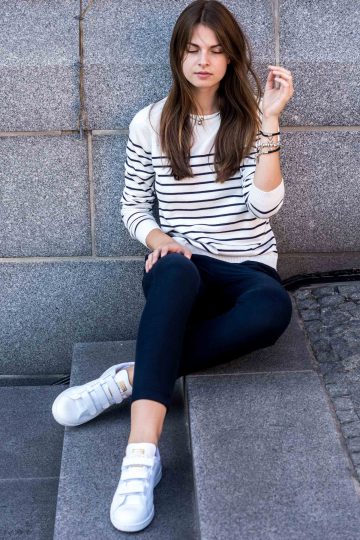 one and chose the black and white version. If you want a more colourful version, you can go for a red and white or green and white version as well. They come in every colour you can imagine. They don't even have to be white. There are striped sweaters in the stores that are black with white stripes or colourful with white stripes. You see, striped sweaters come in unlimited styles and colour combinations.
But as always I wanted to keep it simple, I wanted a striped sweater I can combine with everything in my wardrobe. The other day I opted for a very simple and comfy outfit for a day at the office and combined my new sweater with blue pants and white sneakers. I just added a necklace and two bracelets, and that's it. This kind of outfit is the best option when you're sitting at the office all day, but that's not the only place you could wear it. I would wear it on a weekend as well, no matter if I'm in the city to run errands or just relaxing at home. When would you wear this kind of outfit?