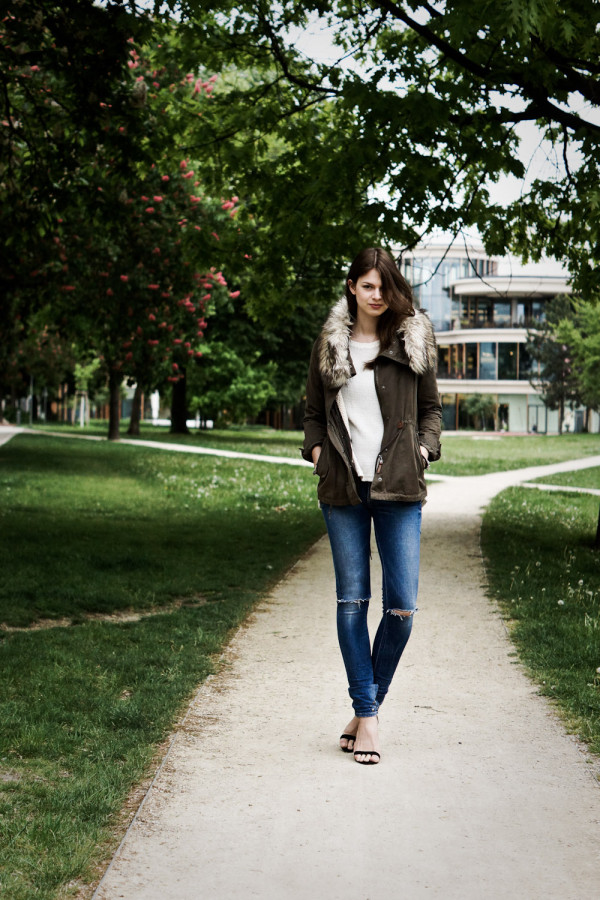 The good thing about blue jeans is that you can combine them with almost everything. I said almost because I wouldn't wear them with a skirt or a jumpsuit (just to give you two examples ;)). But you can wear a blue jeans with every top and pair of shoes – correct me, if I'm wrong!
For this look I opted for the basics: white sweater, high heels and a green parka. The blue jeans I wore this day is my with studs and cut outs customized Pepe Jeans London Jeans. You've seen three pair of blue jeans during the Mood Week #1 so far and I have to confess that this one is my favourite pair of those three. I love the cut, the length and of course the small details I added 😉
So what next? I already told you a few things about the history of the blue jeans, so I'll continue with some of the various fits.
Skinny Jeans: I think this fit is one of the best-liked fits. They're usually made of an stretchy material and very tight fitting. Let's make a long story short: the ultimate definition of the Skinny Jean is three-fold: form-fitting, stretchy and ankle-hugging.
Straight Leg Jeans: As the name implies, the straight leg jeans has a straight, narrow leg. Some of you will say that this fit is more comfortable than the skinny jeans, but I think this depends on the jeans. 😉
Enough said! Enjoy this post and of course your Wednesday 🙂 x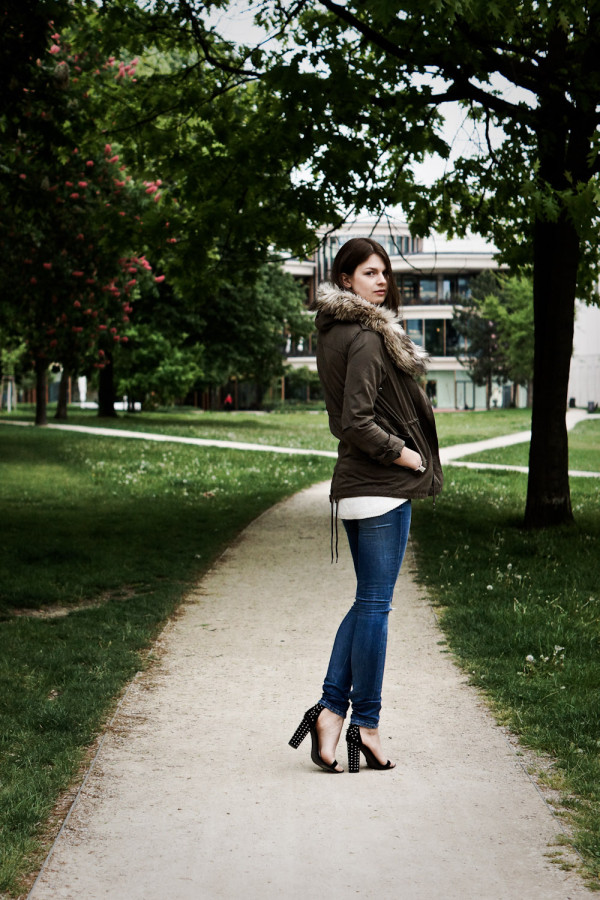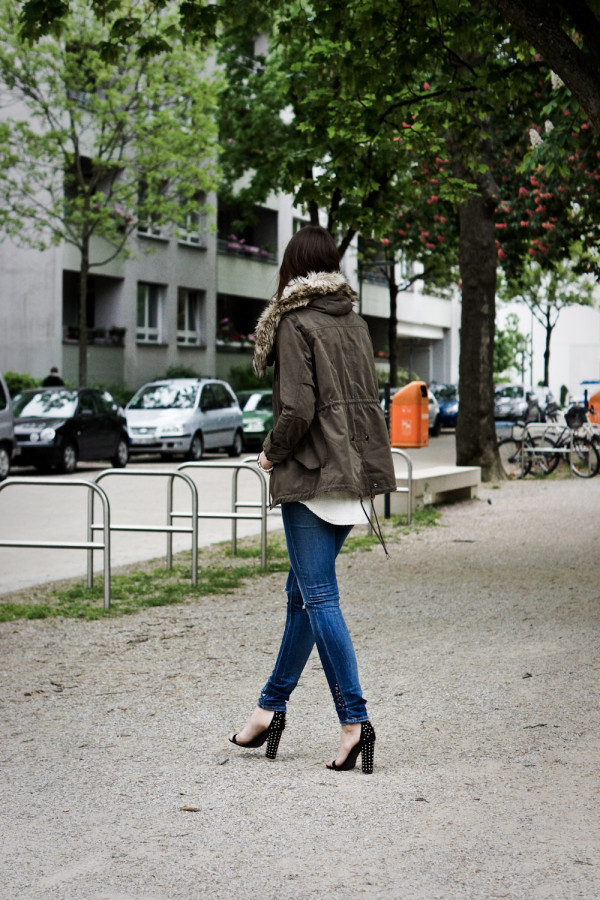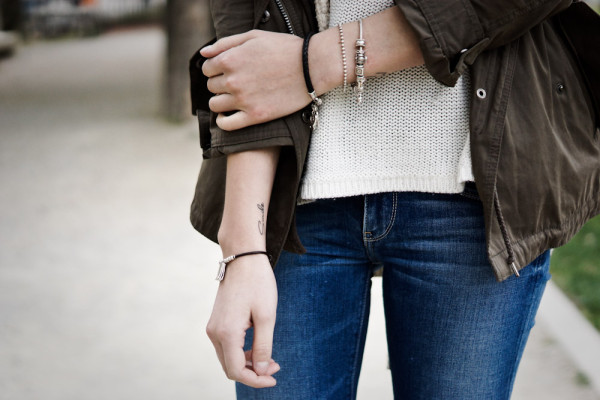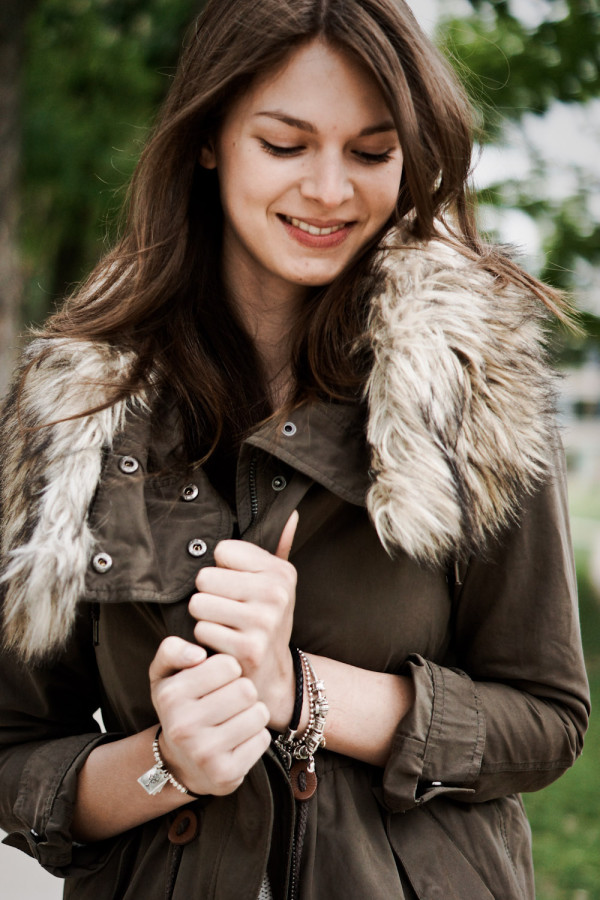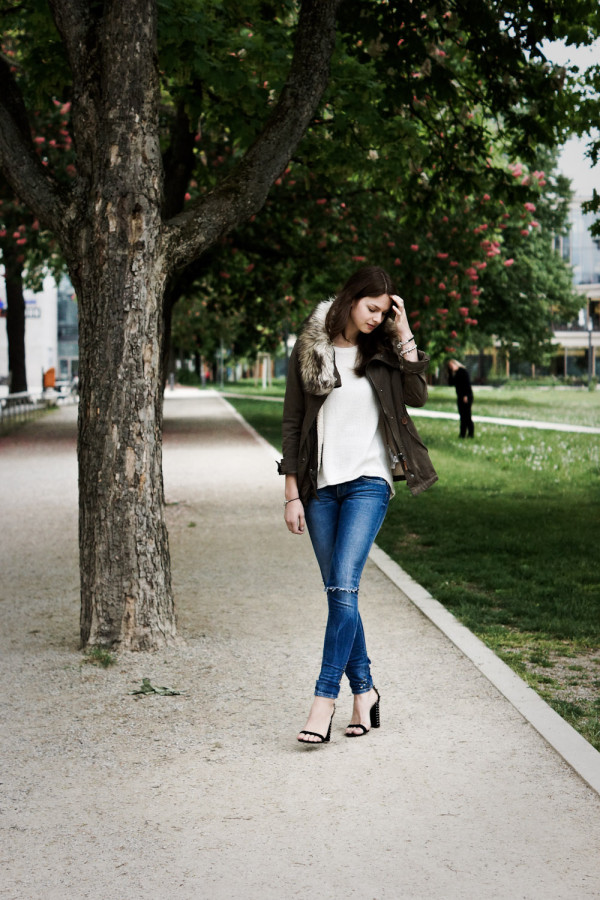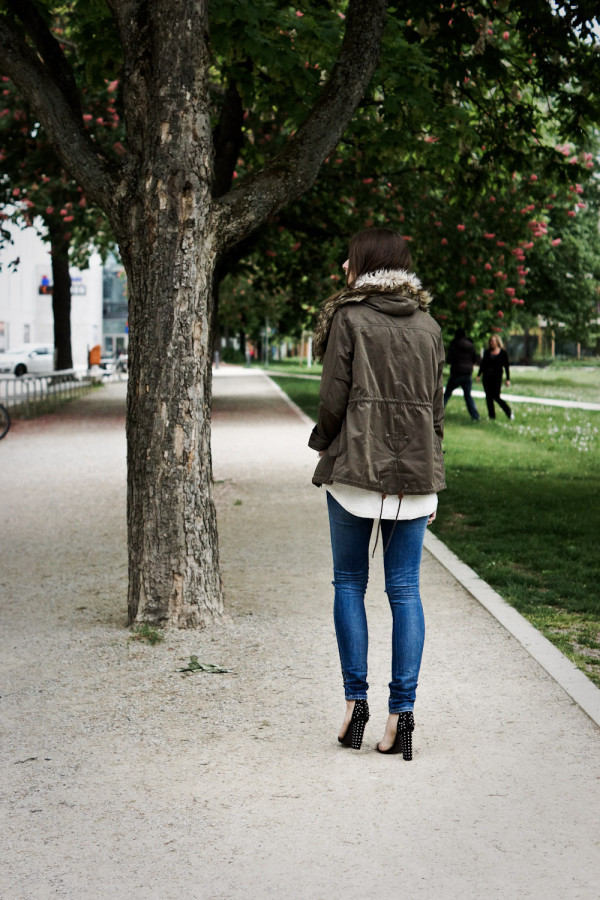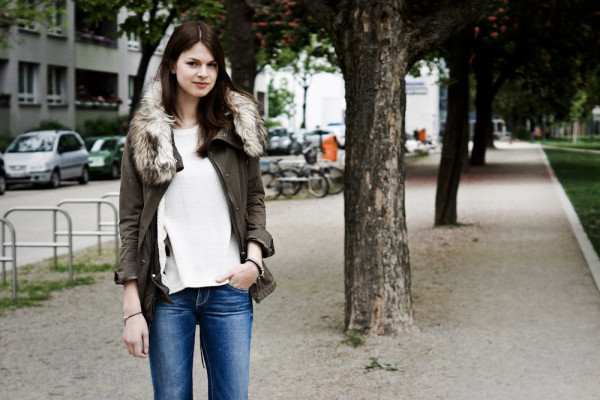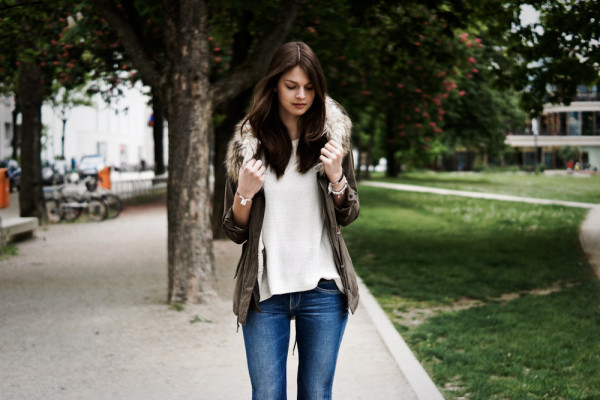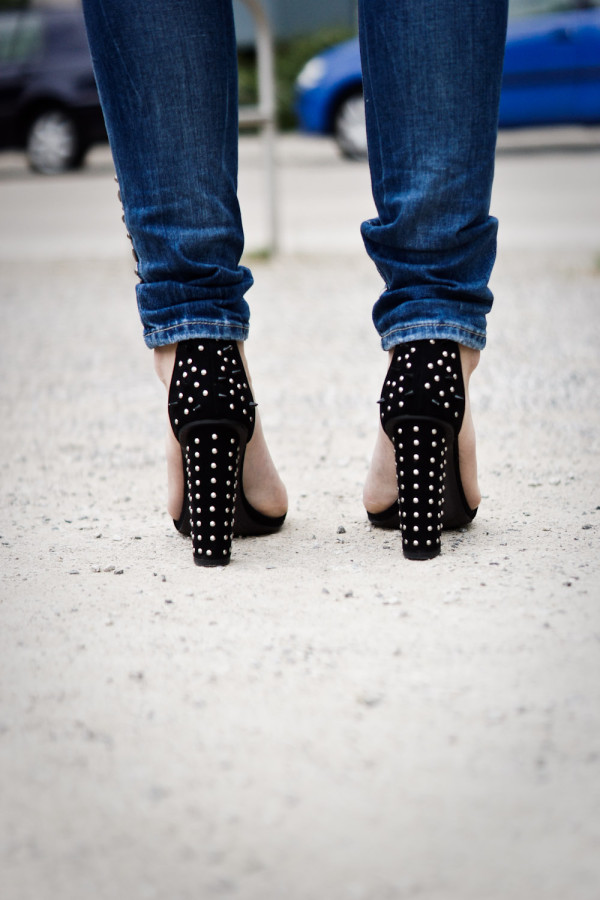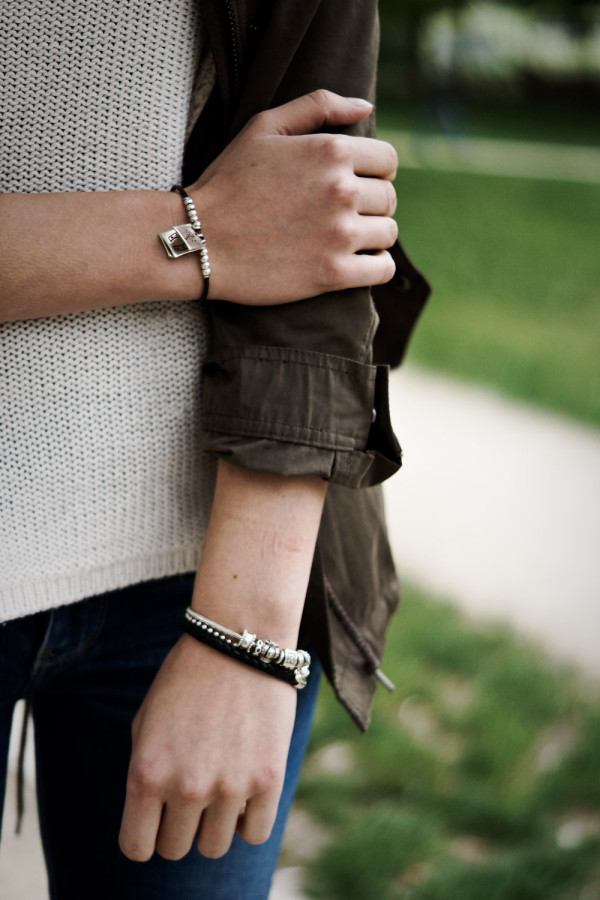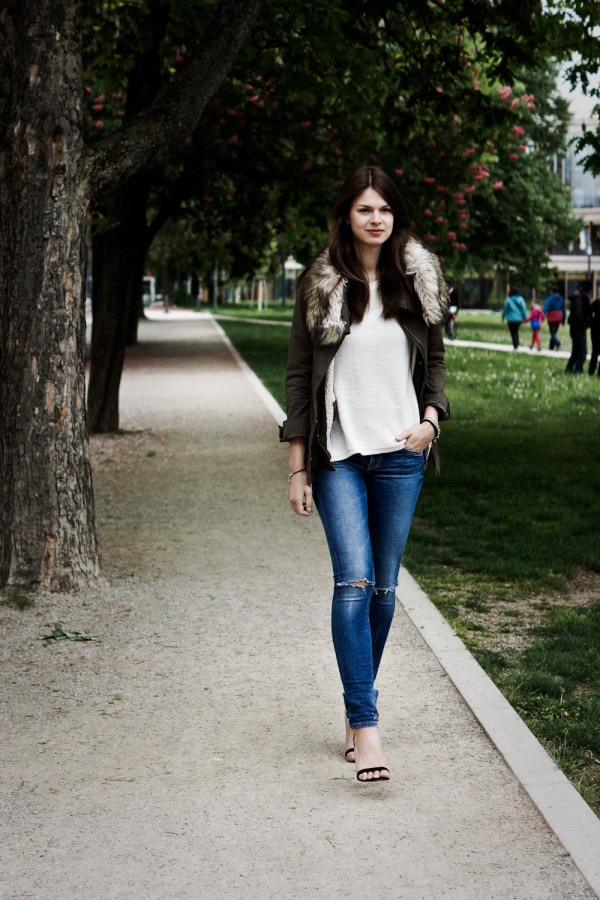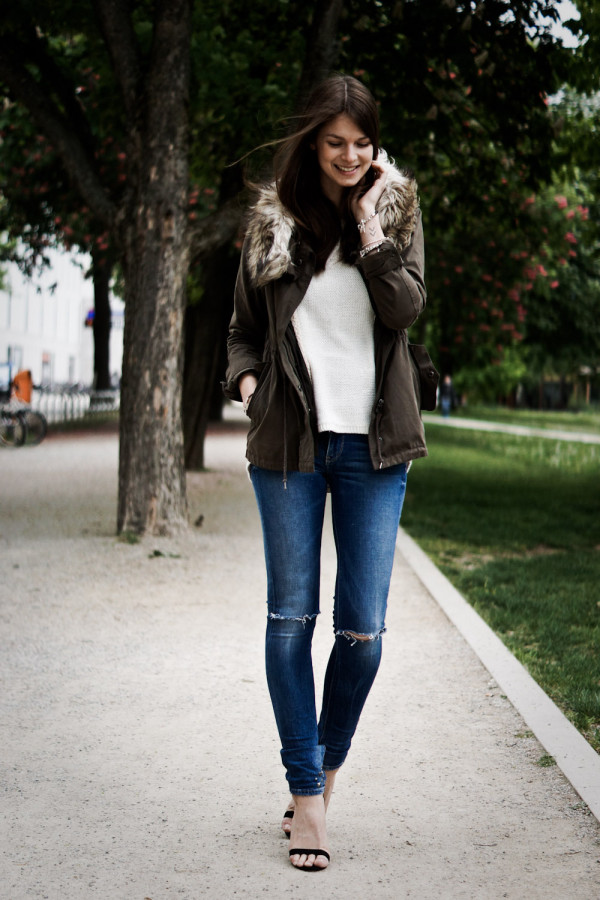 Zara Parka // Zara Sweater // Pepe Jeans London Jeans // Zara High Heels // Pandora, Thomas Sabo & UNO de 50 x vente-privee Bracelet