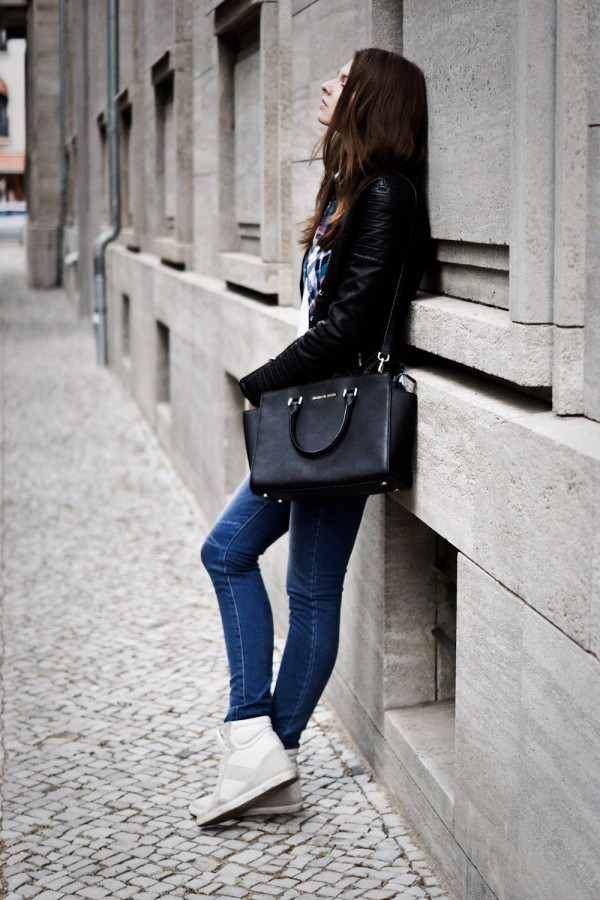 This post is part of Mood Week #1
Can't believe this very first Mood Week is almost over – wow. Do you like it so far and have you already gotten a favourite? Well… but there are still two looks waiting in line, waiting to be shown to you 😉 For the fourth Mood Week look I chose my Levi's Revel, the shaped blue jeans.
A simple white shirt is THE basic garment you can always wear in combination with a blue jeans. It always works. It is a classic. And I really like this combination 😉 But for the outfit I share with you today, I pulled a plaid shirt over the white top and because of the cold weather I had to wear my leather jacket as well. Last but not least I added my Asos Sneaker Wedges – still really love them – and my Michael Kors Selma. I felt a bit sick the day we were shooting the pictures, but I hope you like them anyway 🙂
Let's continue where we stopped yesterday: the different fits. I already told you something about the Skinny and the Straight Leg and today I would like to talk about the Boot Cut as well as the Boyfriend Jeans.
Boot Cut: The Boot Cut Jeans is tight to the knee and widens slightly from the knee down. Normally they're no larger than 1 to 2 inches difference in circumferance from the knee to the leg opening.
Boyfriend Jeans: The Boyfriend Jeans is one of my favourite fits. They are cut loose in the style of menswear: wide legs, low crutch. I've showed you a lot of variations so far and there a lot more to come 😉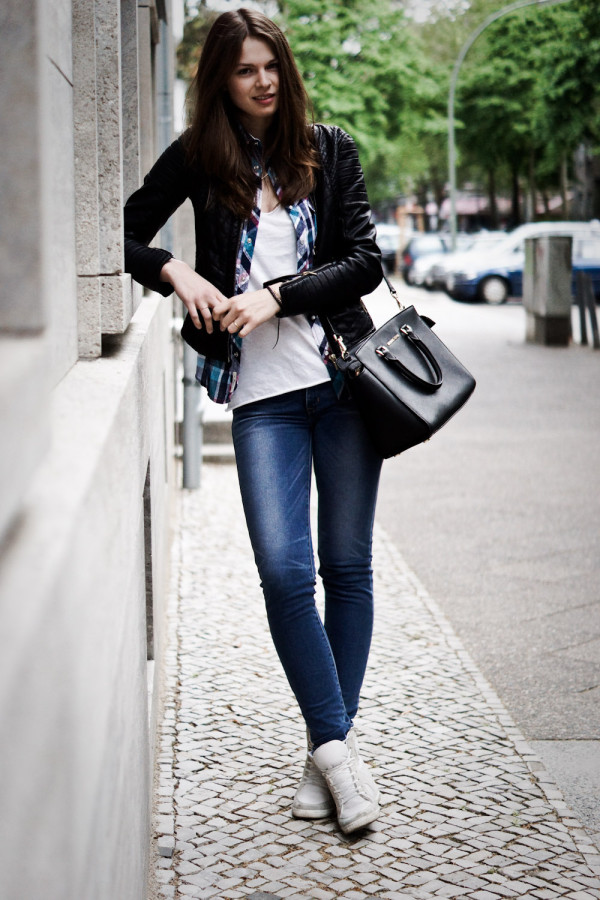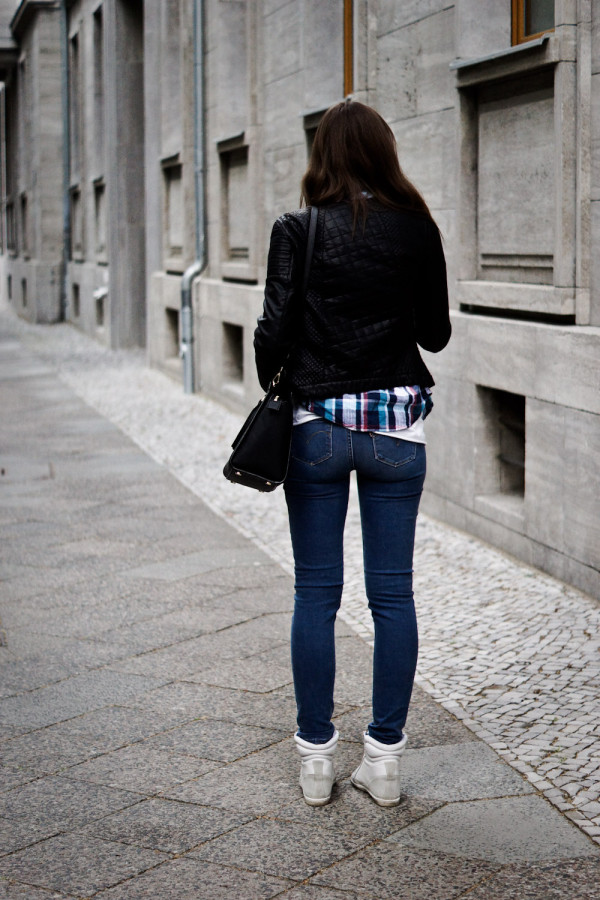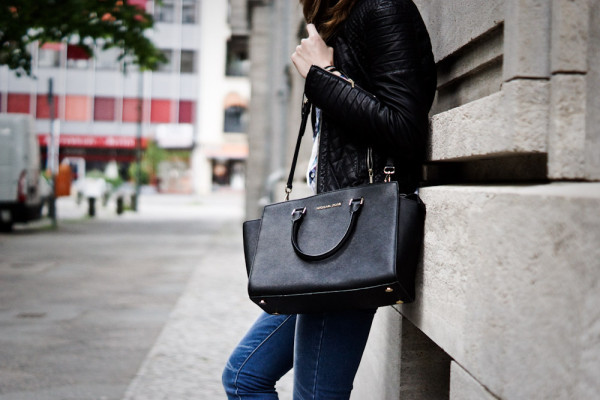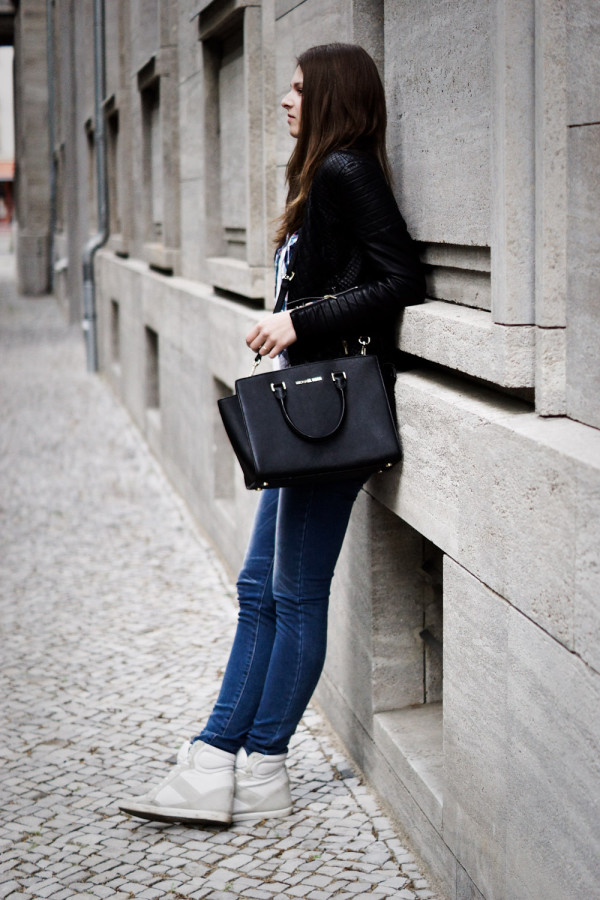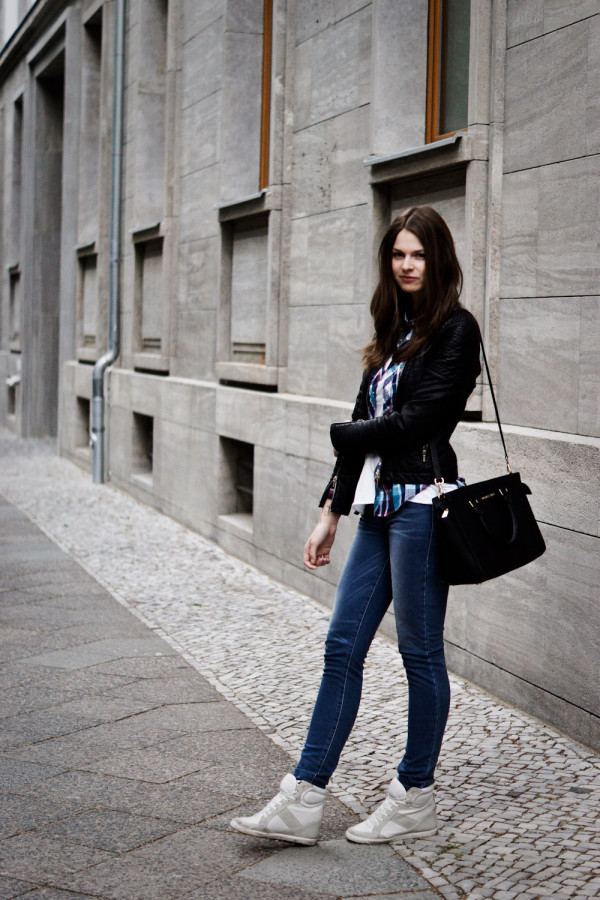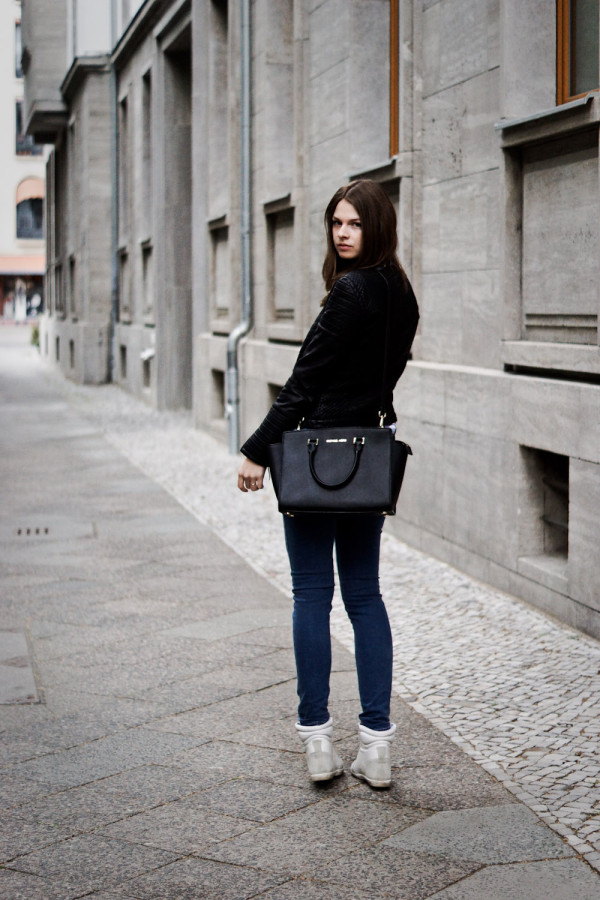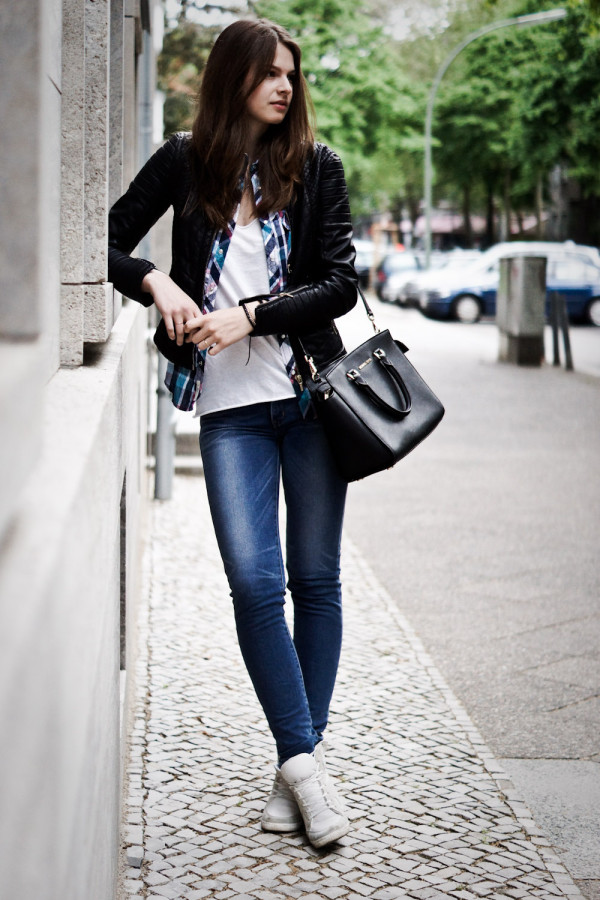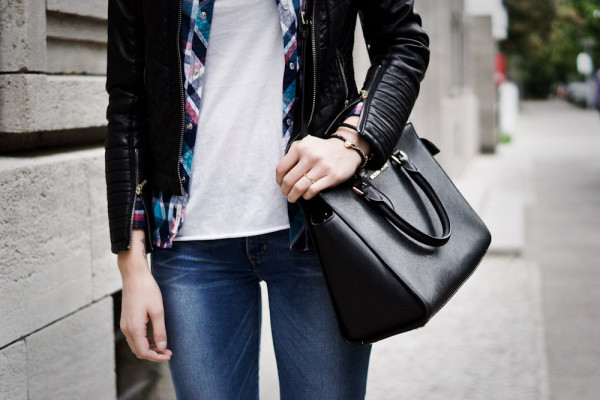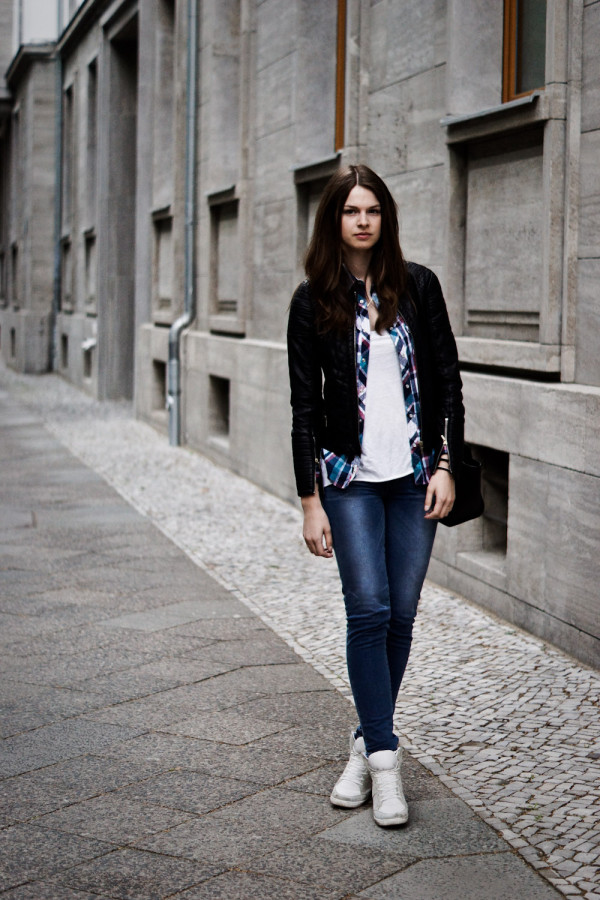 Zara Leather Jacket // Levi's Revel Slight Curve Jeans // True Religion Shirt // Forever 21 Top // Michael Kors Selma Bag // Asos Sneaker Wedges