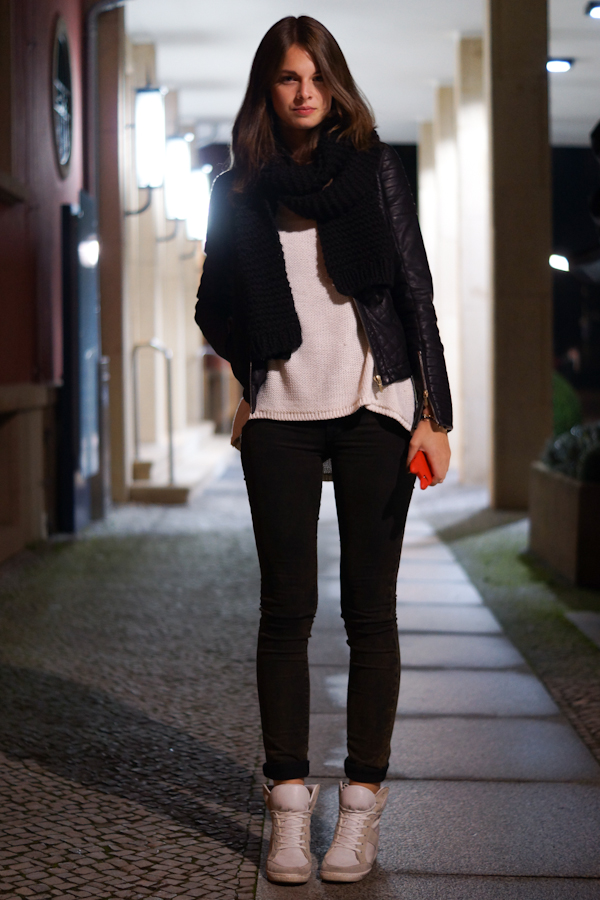 Today I want to share with you an outfit we shot by night. Well, this was a new challenge, cause it was already hard for me to take pictures in the darkness – either they were pixelated or black. At least it has been like that with my old camera, the Sony Alpha 700. But some weeks ago I got myself a new camera, I bought the Sony Alpha 65. And I'm pretty happy with my decision so far. I've read a lot of problems with image noise when using a high ISO. That's why I was doubtful if the pictures by night will turn out well.
Well, here you can see the result and it isn't that bad, right? 🙂 We chose a lighted place, cause let's be honestly: it doesn't matter which camera you use without using flash and other necessary equipment, the pictures would never turn out that perfect. But let's continue with the pictures: we were looking for a lighted place to shot without a flash. Only difficulty: I had to move as few as possible.
Conclusion: it's possible to take pictures by night with the Sony Alpha 65 without using flash, but you have to move as few as possible and you need a lighted place.
Do you like the pictures? Can I shot outfits by night more often or do you want to see them by daylight?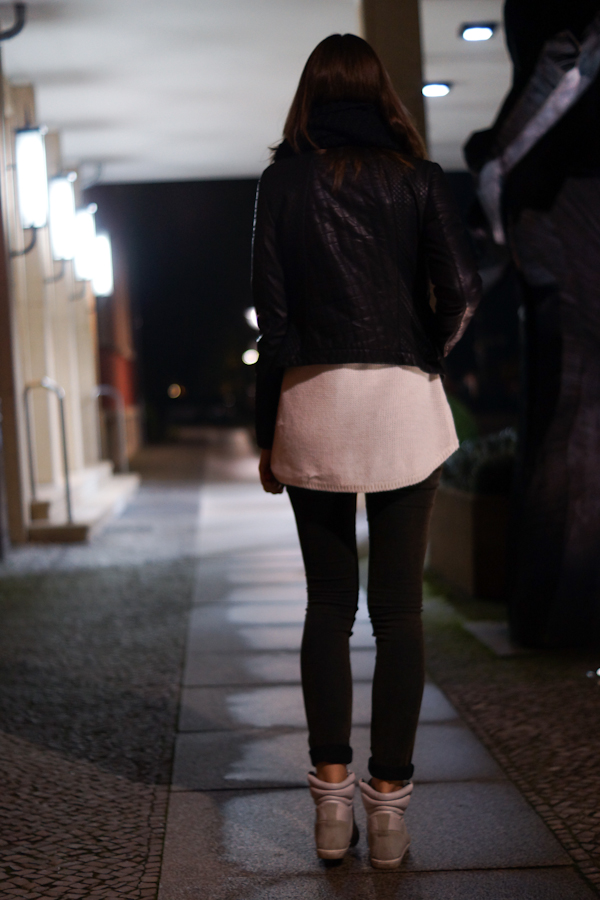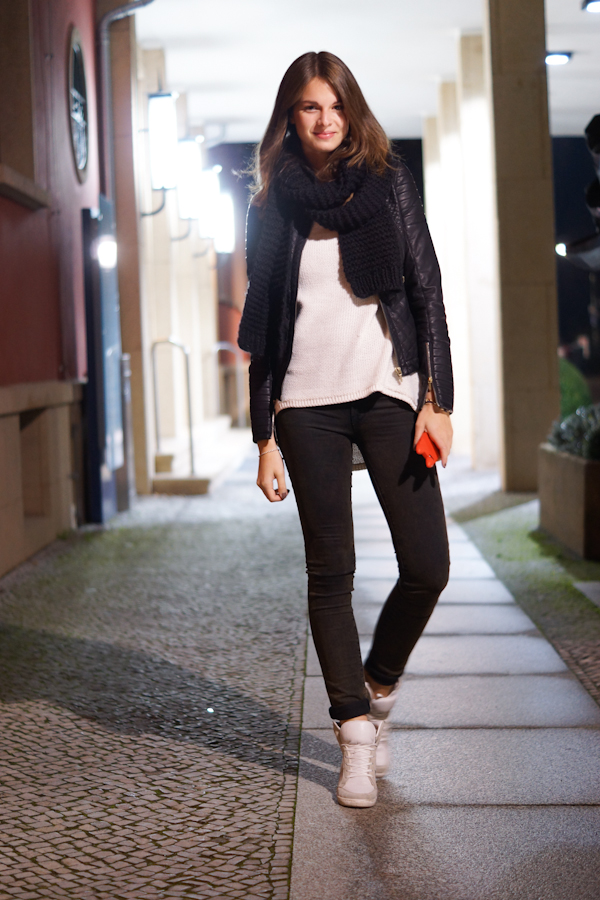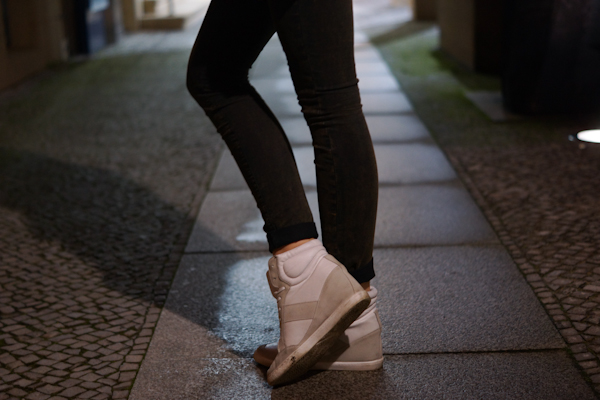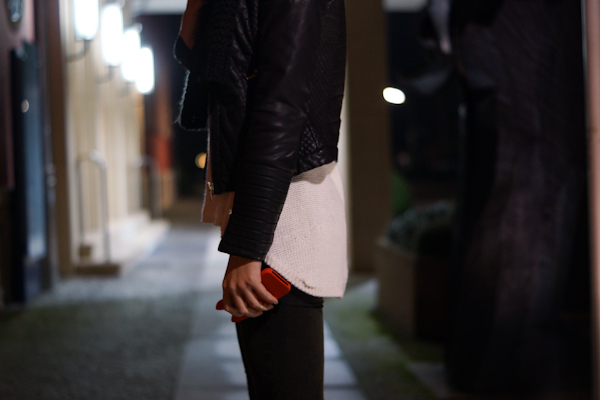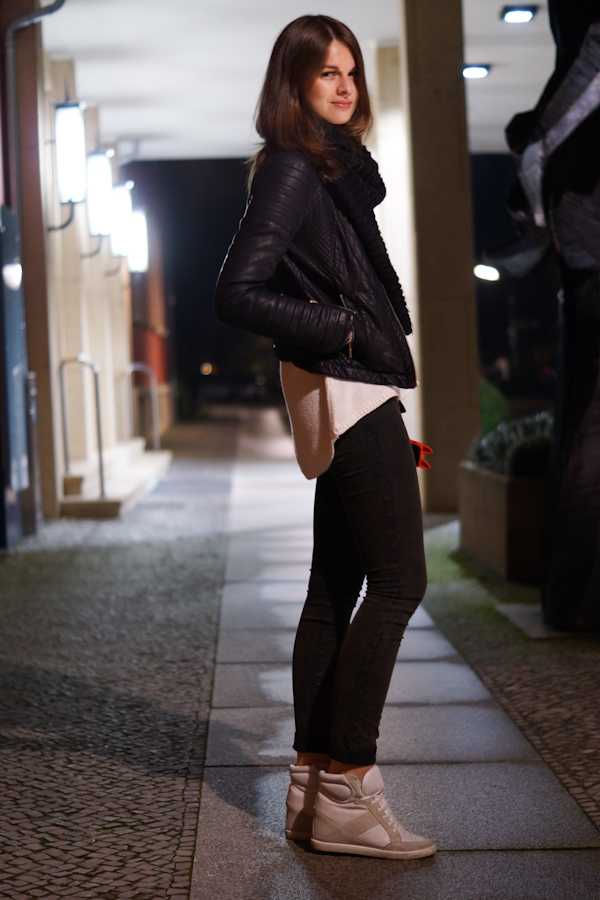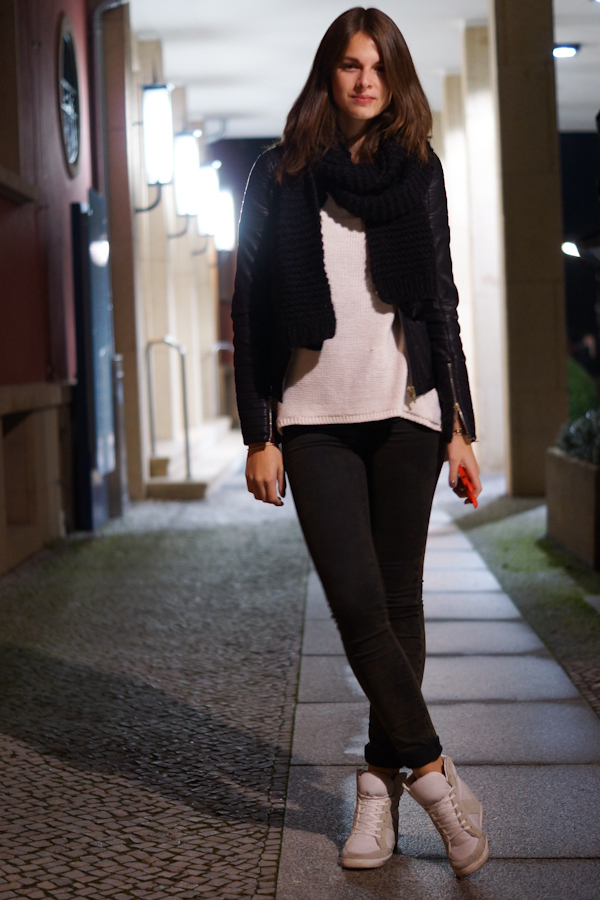 Zara Leather Jacket // Zara Sweater // J Brand Jeans // Asos Sneaker Wedges // H&M iPhone Case