I've talked about this autumn trend before, but in today's post, I want to share a few more details as well as styling tips. The trend I am talking about? Cowboy Boots! I've always wanted a pair of cowboy boots – before it became such a big trend -, but when something isn't in fashion it usually is more difficult to find it in stores and online. Also, I never was really sure whether they would suit me or not.
Thanks to the current trend, I got the chance to try lots of cowboy boots and finally found TWO pairs. I already shared the first pair of cowboy boots I got. They are vintage, and I found them at eBay. Even though I like them a lot, I still needed a pair of black cowboy boots, and I am so happy, I found a pair! Now there is just one more colour I want in my cowboy boots collection: white.
What you need to know about the cowboy boots trend
When you want to buy a pair of cowboy boots, you can decide whether you want a pair of vintage boots or new ones. I got both, and there's isn't a big difference, but the vintage boots already have this used style I need for the new ones as well 😉 Because cowboy boots look better the older they are and they more often you have worn them. 🙂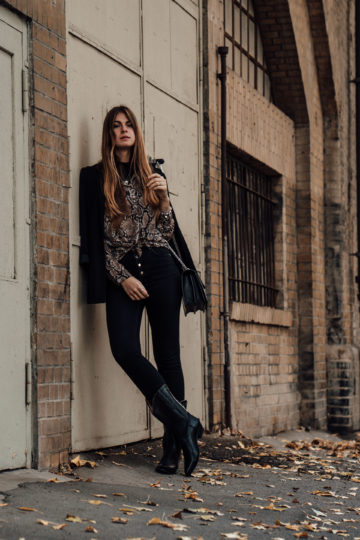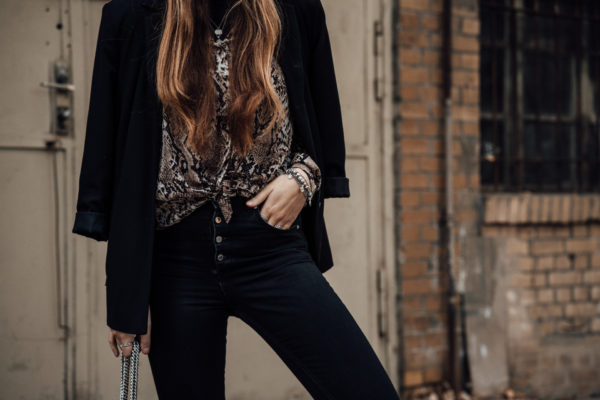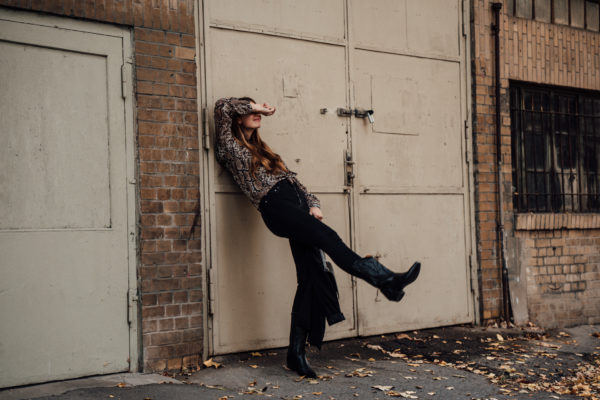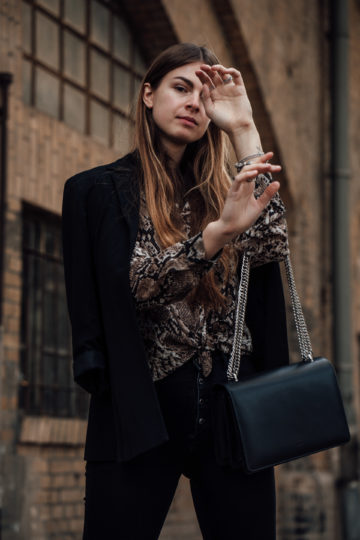 Also, cowboy boots get more comfortable the more often you wear them. The real leather often is very stiff, so it might take some time to wear them in. I wouldn't recommend wearing the cowboy boots on a day you have to walk a lot when they are new. But I think this counts for every pair of new shoes expect they are UGG boots, don't you agree?
Before you buy your first pair of cowboy boots, you also need to know that you should always try them on first. The fit differs from style to style and the shoe usually only stretches a little bit after a little while. The best is to try them on in the afternoon or evening because that's when your feet are bigger than in the morning. And you should wear a pair of socks you would typically wear with the cowboy boots.
How to style Cowboy Boots
I would say, you can wear cowboy boots with basically everything! I opted for the combination with a pair of black jeans and a snake print shirt as well as a blazer the other day. Wearing your cowboy boots with skinny jeans is the easiest way as you can never go wrong with this style. But Cowboy Boots also look good in combination with dresses, skirts, shorts as well as wider pants. As I said before, they work with basically everything. We can't try all the combinations in autumn, but I will most definitely wear my Cowboy Boots all autumn, spring and summer. More outfit inspirations are coming soon and if you have any ideas or requests, don't hesitate to leave me a comment. xx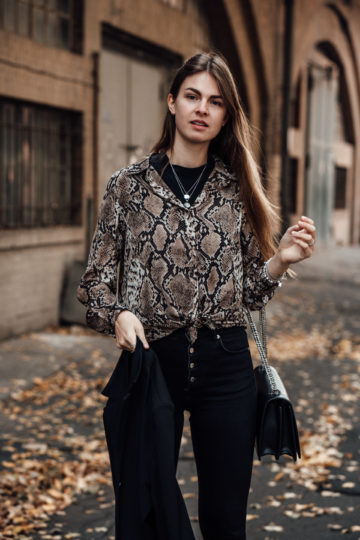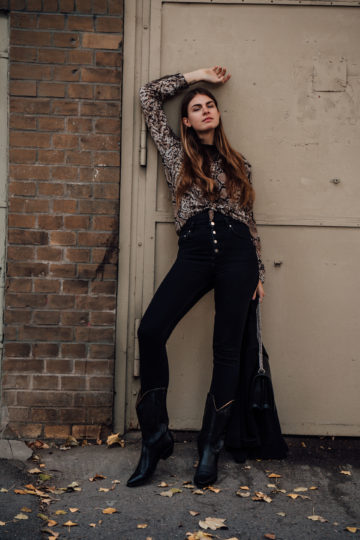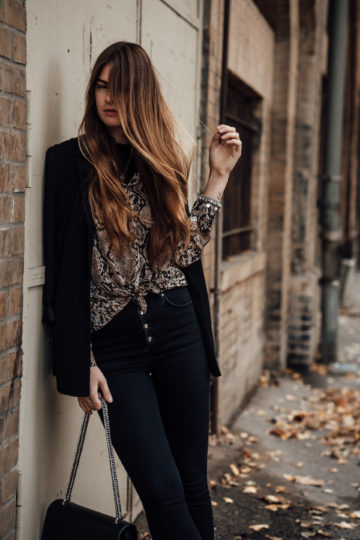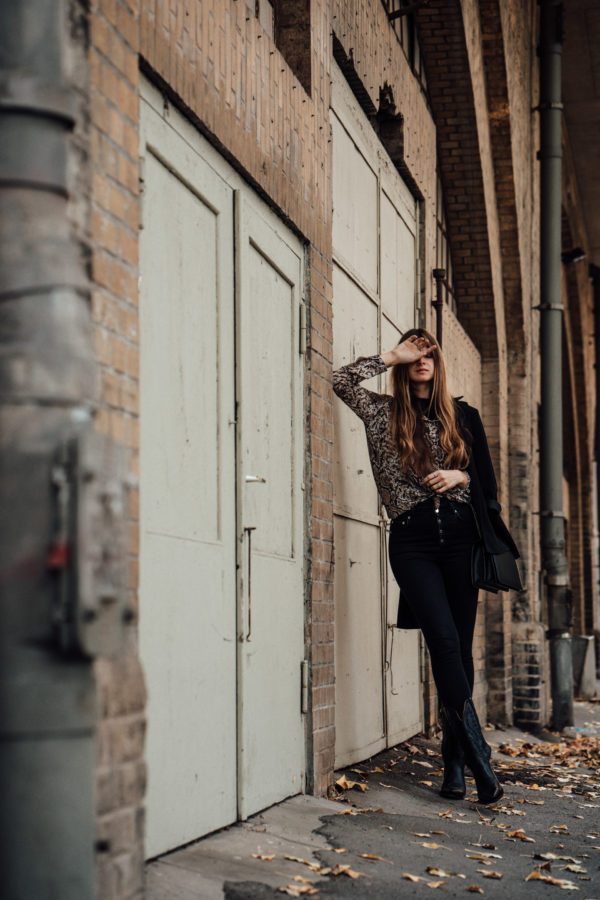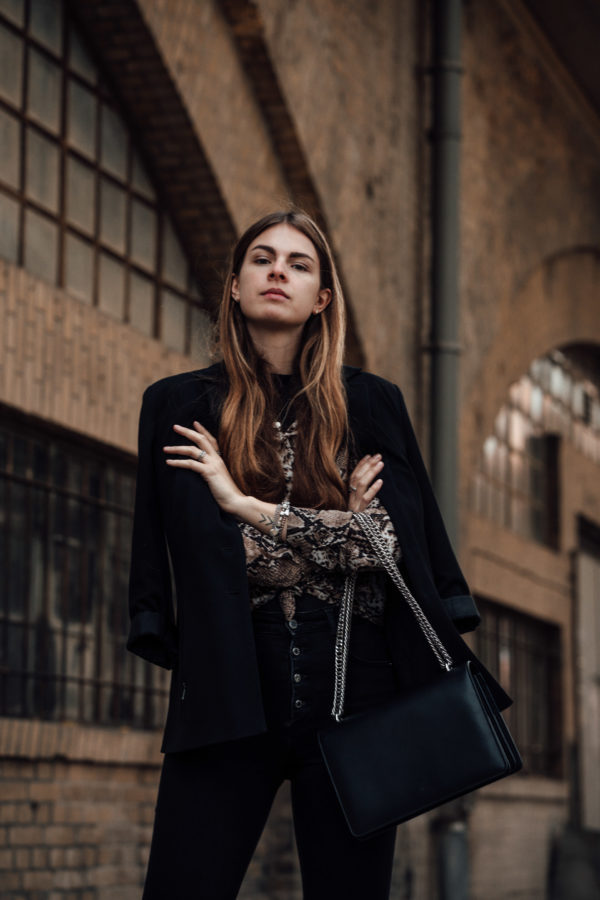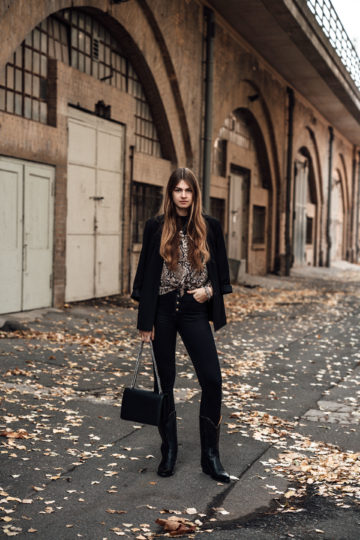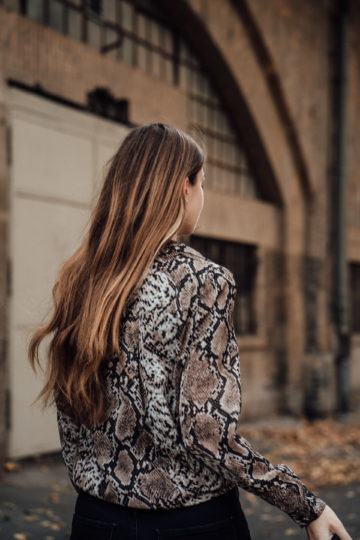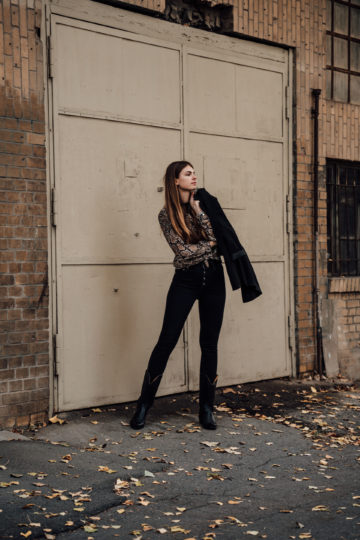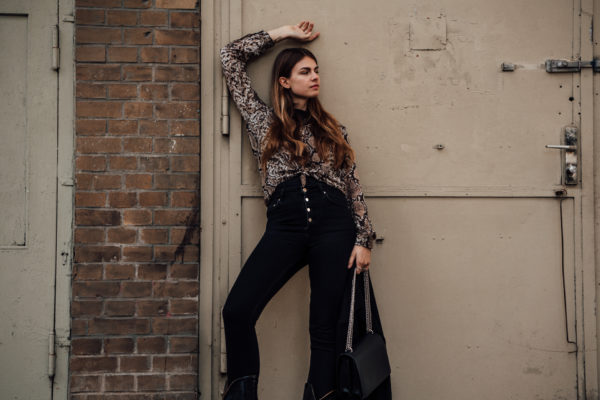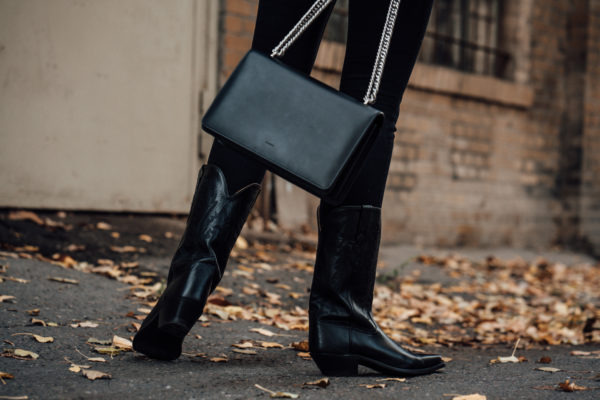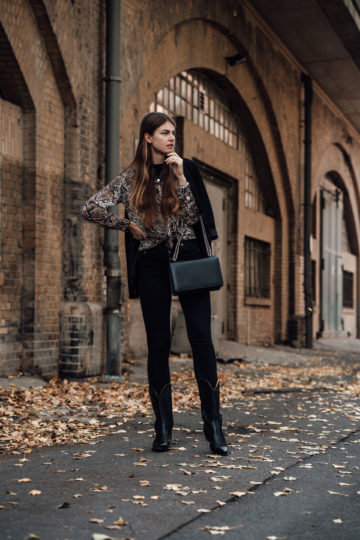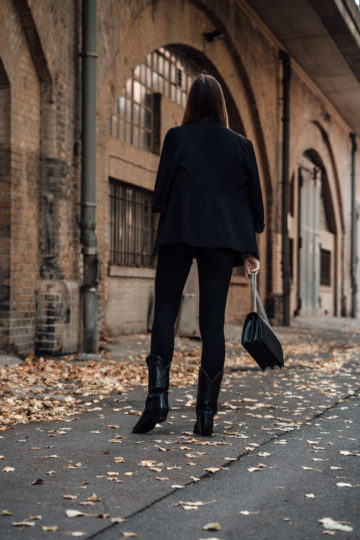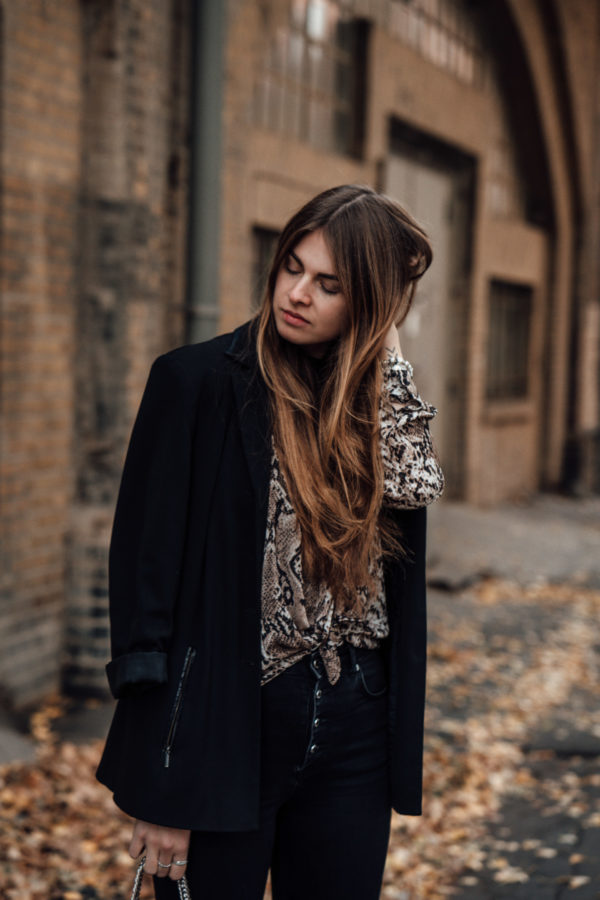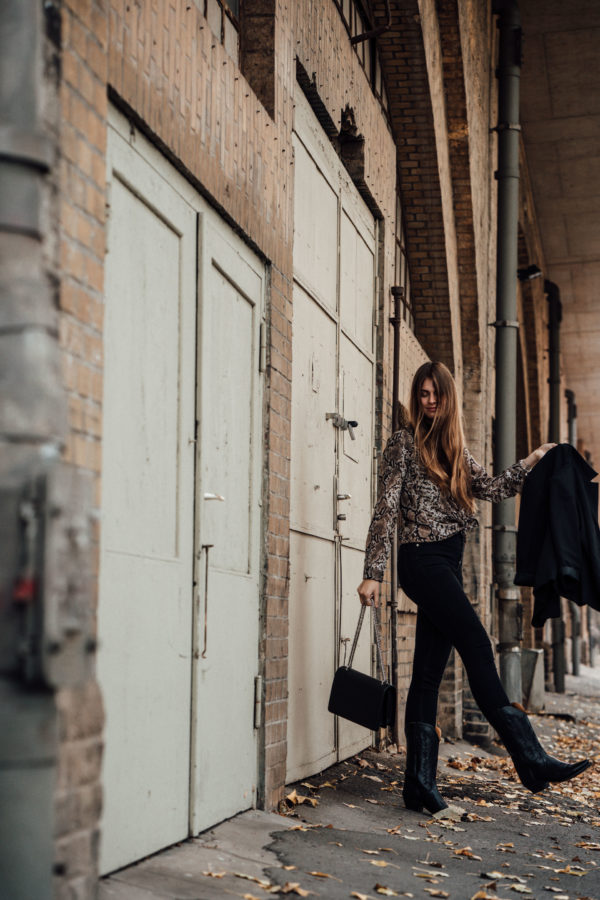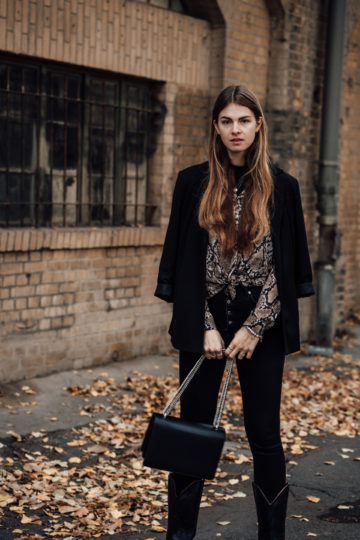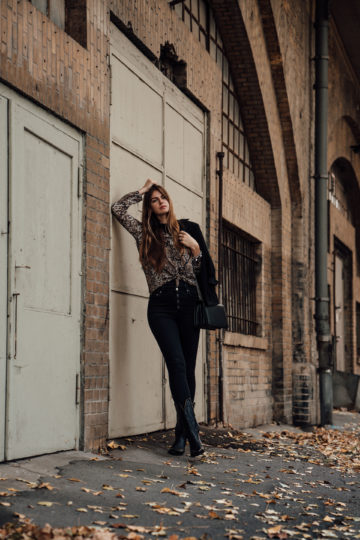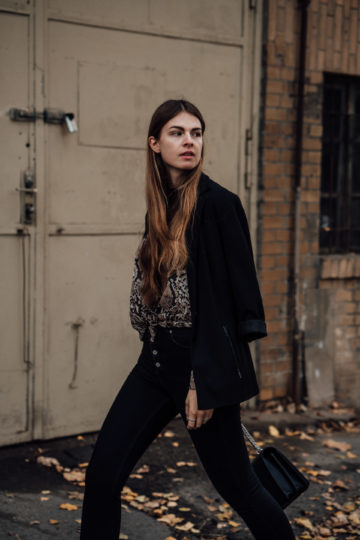 *Ad, brands named – Blazer (old) || Loavies Shirt || Gina Tricot Jeans || Cowboy Boots via Black Palms the Label || Agneel Bag