We at whaelse.com are absolute serial junkies. To share our joy of good shows with you, we chose the perfect time: rainy, cold weather and the weekend. What is better?
Todays article is about Amazon Video. (No worries, you can find a post about our favourite Netflix series here.) A post about the new favourites is already planned.)
At Amazon Video you can watch, rent and buy movies and TV shows. And you should do that on grey days like this. Relax, sit down, make yourself a cocoa (you'll find a recipe for a healthy chocolate in the appendix) and check out the latest news. You can find our top 5 Amazon series here: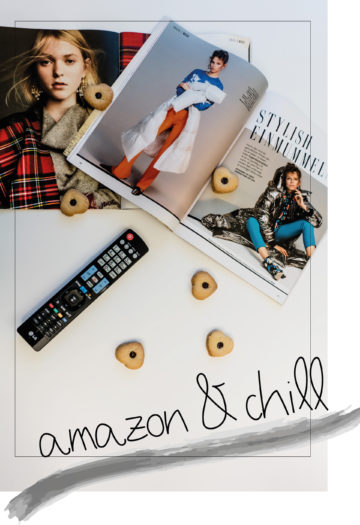 1. Startup
(2 seasons available on Amazon, Rating: 4.5 / 5 stars by the community)
The story of the series revolves around the development of a new app that will be crucial to the financial market. Since such projects are very costly, the developer Izzy turns to two not quite legal donors: a financier and a gangster. Phil, an FBI agent, is on the trail of the troupe.
The exciting story is supported by a talented cast. The individual actors have already been seen somewhere. We are glad that they met in this constellation at Startup.
P.S: The third season will follow soon.
2. Mr. Robot
(2 seasons available on Amazon, Rating: 4.5 / 5 stars by the community)
Also Mr. Robot is similar in technology, like Izzy from the series Startup. During the day he works as an IT technician, at night he fights big powers in front of the computer. It turns out that he should work against his actual employer. A chase begins. Who is trustworthy?
Tip: Check out the series in English if possible. The series sounds better in English than in the German synchronous translation.
Again, the third season is already announced.
3. The Affair
(3 seasons available on Amazon, rating: 4/5 stars by the community)
Noah and Alison, the main protagonists, happen to meet on vacation. Despite relationships with other people, they fall in love and start an affair. Secrets come to light, family life is threatened, and a dead man makes momentous decisions.
The Affair has been awarded three Golden Globes. If that does not sound like good dramaturgical work?
4. Extant
(2 seasons available on Amazon, rating: 3.5 / 5 stars by the community)
Molly returns to Earth after a thirteen month one-man space mission and is pregnant. In time, her husband John builds a robot boy.
We don't have to say more. There is everything in this series: family drama, action, science fiction and a bit of love. Those who are not convinced by the story will be delighted by the actors (Halle Berry as the main character).
5. Sneaky Pete
(1 season available on Amazon, rating: 5/5 stars by the community)
The protagonist Marius is a condemned trickster. After serving his prison sentence, he nests with his cellmate's family under a false identity. He lives two lives under two names – but his double existence does not go unnoticed and also his new family does not seem to be completely clean. A short series you can watch in a row. The second season will be released soon.
6. Taboo
(1 season available on Amazon, rating: 4.5 / 5 stars by the community)
In 1844, James returns to London. He was considered lost in Africa and now he faces new challenges in London. He has political and economic enemies to defeat. The series is very atmospheric and gives a good idea of how London actually was at the time. By the way, the main character is Tom Hardy – that alone is enough to watch the show. If you like the setting and the style from the beginning, you are guaranteed to stay until the end.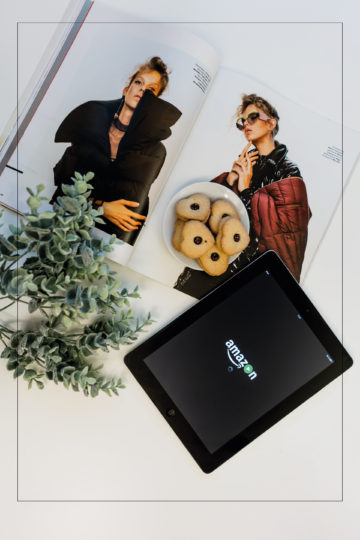 Of course, there are many more wonderful series at Amazon.
Which series are you watching? Are there absolute must-haves from Amazon that we absolutely must see? We look forward to your answers and remain, as promised, with our recipe:
Healthy hot chocolate:
Ingredients:
– a cup of milk (also hazelnut milk, if you need more sweetness)
-a tea spoon of cocoa powder
-1-2 dates
(If you don´t have a strong blender, you should let the dates soak overnight, the ingredients should be mashed together and warmed up.) Enjoy it.