It's Sunday, and that means, that I am about to tell you everything about my past week. And guess what? It won't be all about sitting at the office and getting work done 😉 Let's start with the past weekend, which was a very sporty one: on Saturday was the Avon Frauenlauf in Berlin, and I ran it together with Adidas and some other blogger girls. The last time I did this run was in school, and that time I ran only the 5 km. After running the half marathon in April, 5 km doesn't sound challenging at all, that's why I decided to run the 10 km. And even if it is less than the half marathon, 10 km is a long distance, and it wasn't easy. But, of course, I made it, and it was a lot of fun. I wanted to do it in less than an hour, but in the end, it were a little bit more, 1 hour and 28 seconds… well, I wasn't satisfied with this result, but now I can try to run faster when I take part in the Adidas Runners City Night in July.
I spend the whole Saturday with the Adidas team and the other bloggers, came back home around 8 pm and only wanted to have dinner, watch Netflix and go to bed early. On Sunday was another Adidas event I attended: the Adidas x Wanderlust event I told you everything about on Friday. If you want to know everything about what happened on Sunday, make sure to read the post about it 🙂 After the event, I headed home to go for a long walk with Jimmy, ordered dinner and actually didn't do anything but laying on the sofa and watching Netflix – the perfect way to end the weekend after all the sport activities.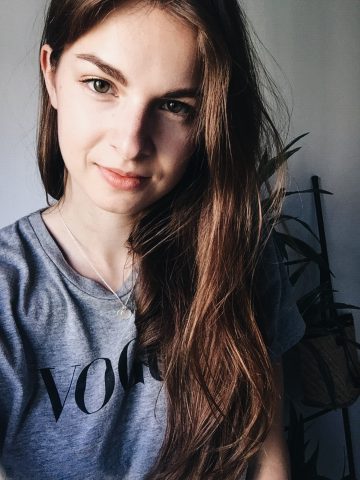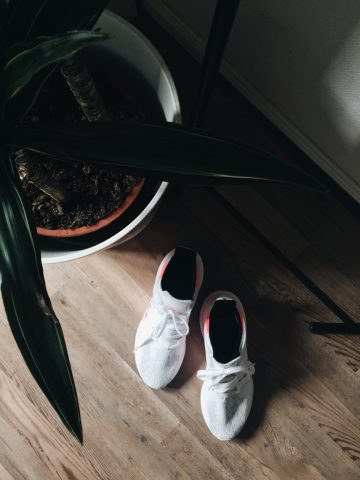 Monday was one of those days at the office. I had to prepare the next day and get as much work done as possible because I didn't have any time to work on Tuesday. Therefore there is nothing interesting I could tell you about my Monday, and I will continue on Tuesday. I had to get up very early on Tuesday because I had to catch my flight to Dusseldorf. Friends of the Brands had invited me to join their first Gift Suite in Germany, and I couldn't say no. The concept is super nice: bloggers and influencers as well as brands get invited and have the chance to connect during the event. It was such a lovely event, and I really enjoyed meeting new people such as other bloggers and brands I didn't know before. Too bad, I had to leave around 1 am to drive back to the airport. My flight was around 3 pm, and I was back home around 5 pm that day. I was super exhausted and tired when I arrived back home, but I really wanted to go for a run. After sitting almost the whole day, I just wanted to move. I also tried to work a little bit in the evening, but I was too tired…
Wednesday started with yoga as every week, but I was super tired that day. I had such a horrible night and felt as if I didn't sleep at all that night. I drove to the gym anyways, did the yoga class and drove to the office afterwards. It was so hard to get work done because I couldn't really concentrate. I muddled through the day, tried to stay awake and was so happy when I was finally lying in my bed!
But due to an event, I attended that evening; I wasn't in bed as early as I wanted to. On Wednesday was a Havanna event, it was a workshop, and they showed us how to mix Daiquiri. It was a lot of fun, and I wish I weren't that tired because I had to leave before we got to mix another drink.
On Thursday was a public holiday and I was so happy I could sleep in, I slept almost eleven hours and felt so good afterwards. We had a late breakfast at home that day and worked a little bit – yep, when you're self-employed you have to work on public holidays as well 😉 But we took it easy, worked only a little bit and relaxed the rest of the time.
Last but not least: Friday. I wish I could tell you something interesting about Friday, but Friday was just another day spent at the office. I had so much work to get done and didn't do anything interesting at all. I even skipped my workout in the morning to drive to the office a little bit earlier. Instead of going to the gym in the morning I went for a long walk in the afternoon, because I didn't want to do nothing at all. So yep, that was my Friday… I hope you had an amazing week! Enjoy your Sunday. xx