When planning travel one of the most significant questions is where to stay – after you've decided where to go, of course. Finding the right accommodation is the one thing that takes the most time of the whole planning progress. First of all, you need to decide in which part of your destination you want to stay, then if you want to stay at a hotel or apartment and last but not least you have to choose one or two accommodations.

When we were in Miami, we stayed at a hotel as well as an apartment and in the following I want to talk about both based on two examples.
Staying at a hotel in Miami – our stay at the Hyatt Regency Miami
The first two nights we stayed at the Hyatt Regency in Downtown Miami. It is located near the Port of Miami and was the perfect starting point for us. The location was perfect to get around and discover districts such as Wynwood, Brickell City Center, Little Havana and Design District, but also to see a little bit of Downtown Miami including the port and all the skyscrapers as well as the Miami River. You see, there is a lot you can see and discover when staying at the Hyatt Regency. But not only the area around the hotel is worth a stay there, but the hotel itself is also it as well. So let's get a little bit more into detail: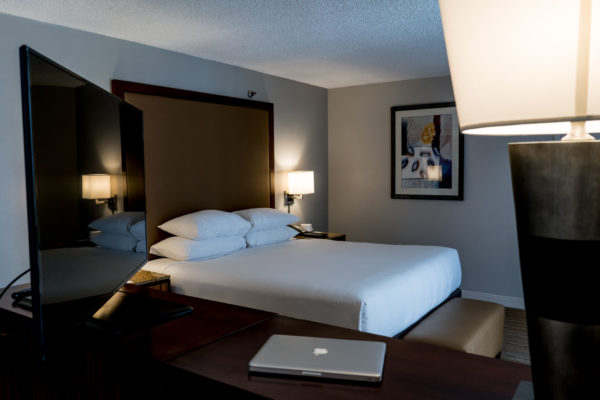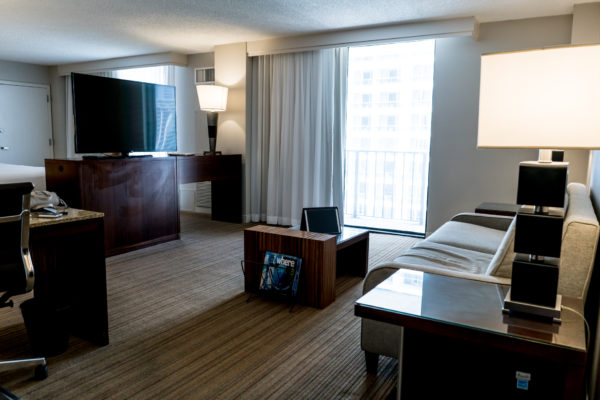 The Room
We stayed in a suite, but the other rooms at the Hyatt Regency in Miami are very spacious as well. What I liked best were the views of the river and bay you get to enjoy. Other than that, we had everything we needed during the first day of our vacation: a very comfortable bed with thick down blankets and linens, a work desk (yep, I need to get work done even when on vacation!), free wifi, a big TV, an iPod docking station and a coffee machine. We also got new bottled water every day, which is something I appreciate a lot. I do drink a lot of water, and sometimes I forget to buy it. With two new bottles every day, I was all set up 🙂
The Breakfast
You know, that I can't start my day without having breakfast first. It is one of the most important things to me, and there's nothing worse than having to find a place for breakfast when I am hungry in the morning. Luckily we got to enjoy the breakfast buffet at the Hyatt Regency in Miami, and it had such a large choice. You can have everything from bread over porridge to freshly made egg dishes such as scrambled eggs or omelette. I had an omelette every morning as well as lots of fresh fruits, bread and porridge. They also serve coffee and fresh orange juice, and you get a free newspaper if you want. So there truly is everything you need to start your day right.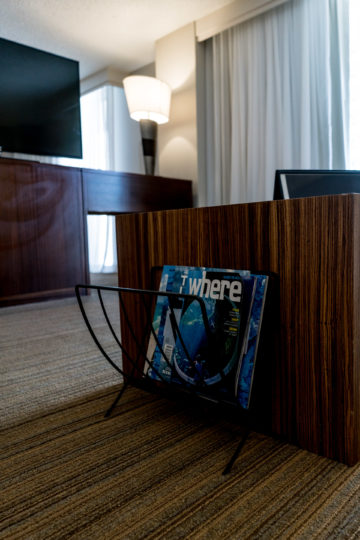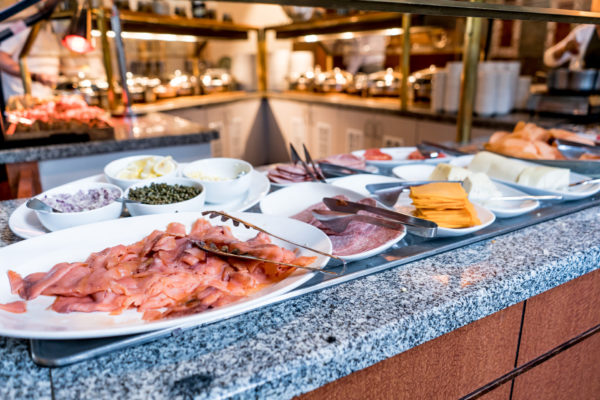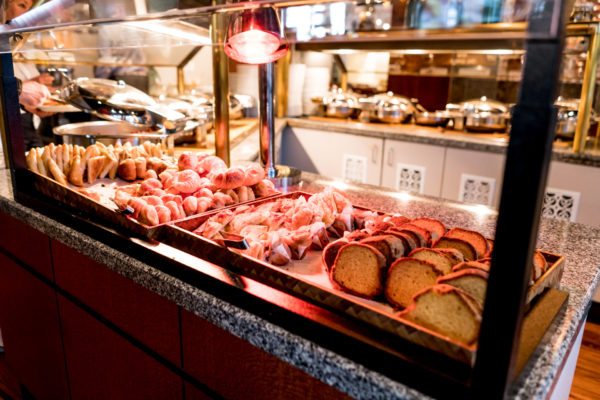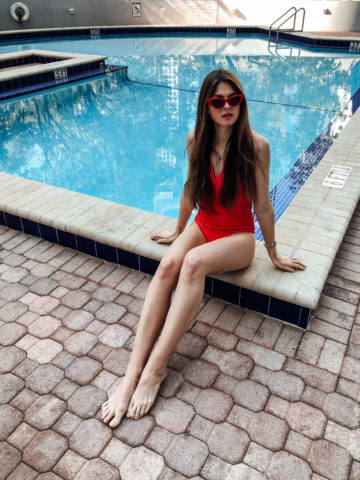 The Facilities
The Hyatt Regency has a lot to offer from business to pleasure. Let's skip the business part at this point and get straight to the pleasure part. If you want to know everything about what they have to offer for business guests, make sure to visit their website.
The Hyatt Regency has a lovely heated outdoor pool with fantastic views of the river as well as the skyscrapers around. It is a place to relax and calm down a little bit, to enjoy the warmth and to sunbath or to refresh inside the pool.
Oh and before you enjoy some time by or inside the pool, you can go to the gym, that is located next to the pool area 😉 It's all about that summer body, you know! It is a small gym but has everything you need such as treadmills or weights. And in case you forgot your headphones you will get complimentary ones from the Hyatt Regency. In addition to this, they also have magazines there as well as cold towels.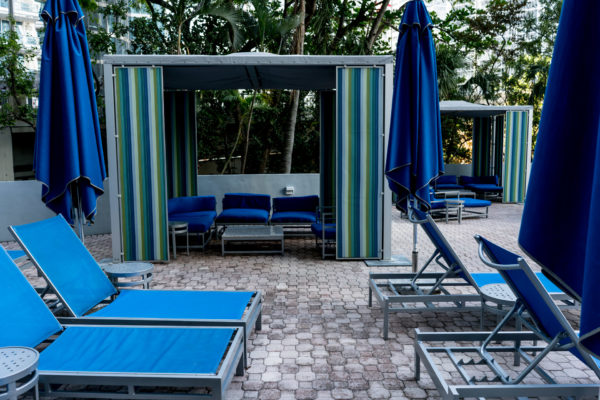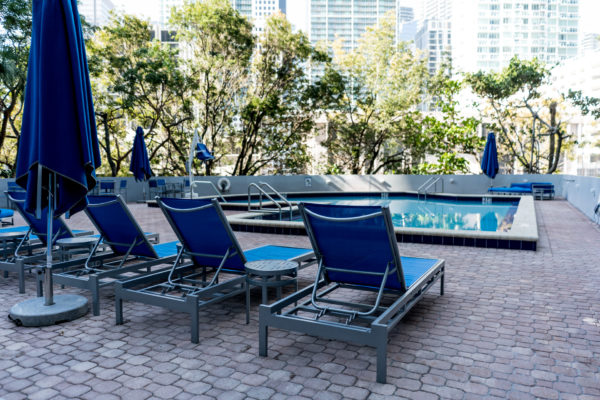 Staying at an apartment in Miami – our stay in Hollywood Beach
As you already know, we did not only stay at hotels during our time in Miami. We spent the second half of our vacation at an apartment, that can be booked via Airbnb. Staying at an apartment has its pros and cons. And in the following I won't give you more details about the apartment we stayed at, I want to talk about those pros and cons instead. (For those who want to know where exactly we stayed to search for Hobe Lofts, Hollywood Beach)
The pros of staying at an apartment in Miami
When you travel with a bigger group, a rental apartment may be a lot cheaper. And in general, you may have more freedom with your own rental space. If you are very lucky, you will find a nice place with a private pool, which means you will have it all for yourself and don't have to share it with others. You can come and go whenever you want to, you can cook and don't have to eat out every day, and you may have a parking space as well, so you don't have to pay for valet parking. Often, the wifi is better as well, and you get to know the local life a little bit better than at a hotel.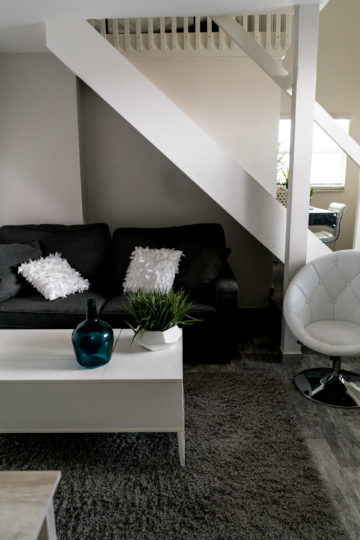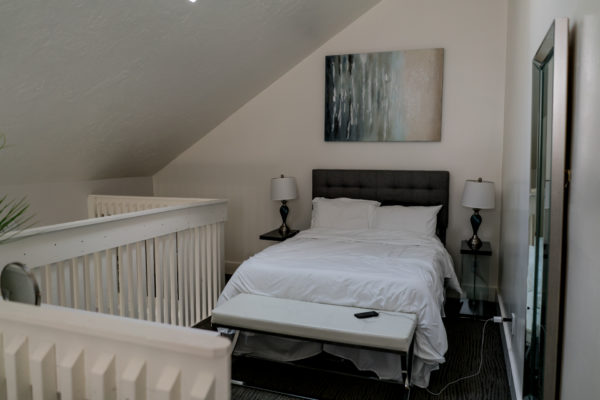 The cons of staying at an apartment in Miami
The biggest con: you have to prepare the breakfast yourself hahaha. Also, nobody will make the bed or clean every day, that's something you have to do yourself too. You have to empty the trash, use the towels and linen you got and can't put them on the floor to get new ones, because as I mentioned before: nobody will come to do it.
These are actually the only cons you know. In general, said: you shouldn't expect any amenities or services, which is the luxury of staying at a hotel.