Looking at these pictures makes me wanna wear my sweatpants today x) What about you? Sweatpants are always a good idea, but unfortunately not always the best and proper choice. Anyway, they're the best choice when you're combining a travel outfit and it doesn't matter, if you're travelling by train, bus, car or plane. You've already seen some ways how to wear your sweatpants in your everday life this week and we'll continue with the third look today:
How to wear sweatpants in your everyday life
This third 4 Days 4 Ways outfit is all about feeling comfortable while you're travelling. I think it's the simplest combination and the best choice, if you're always cold on a plane or inside a car. 🙂 The combination? Sweatpants, Sweater and Sneaker. I added my Pepe Jeans leather jacket in case the sweater won't be warm enough and my Michael Kors Selma bag for all the stuff I have aka want to carry with me, that's it. Pretty simple, isn't it?
There is one more outfit to come and on Friday you'll have the chance to vote for your favourite look – finally! 😉 But if you want, you can already let me know what you think about today's look and the other ones you've seen so far by leaving a comment or clicking the heart in the sidebar. xx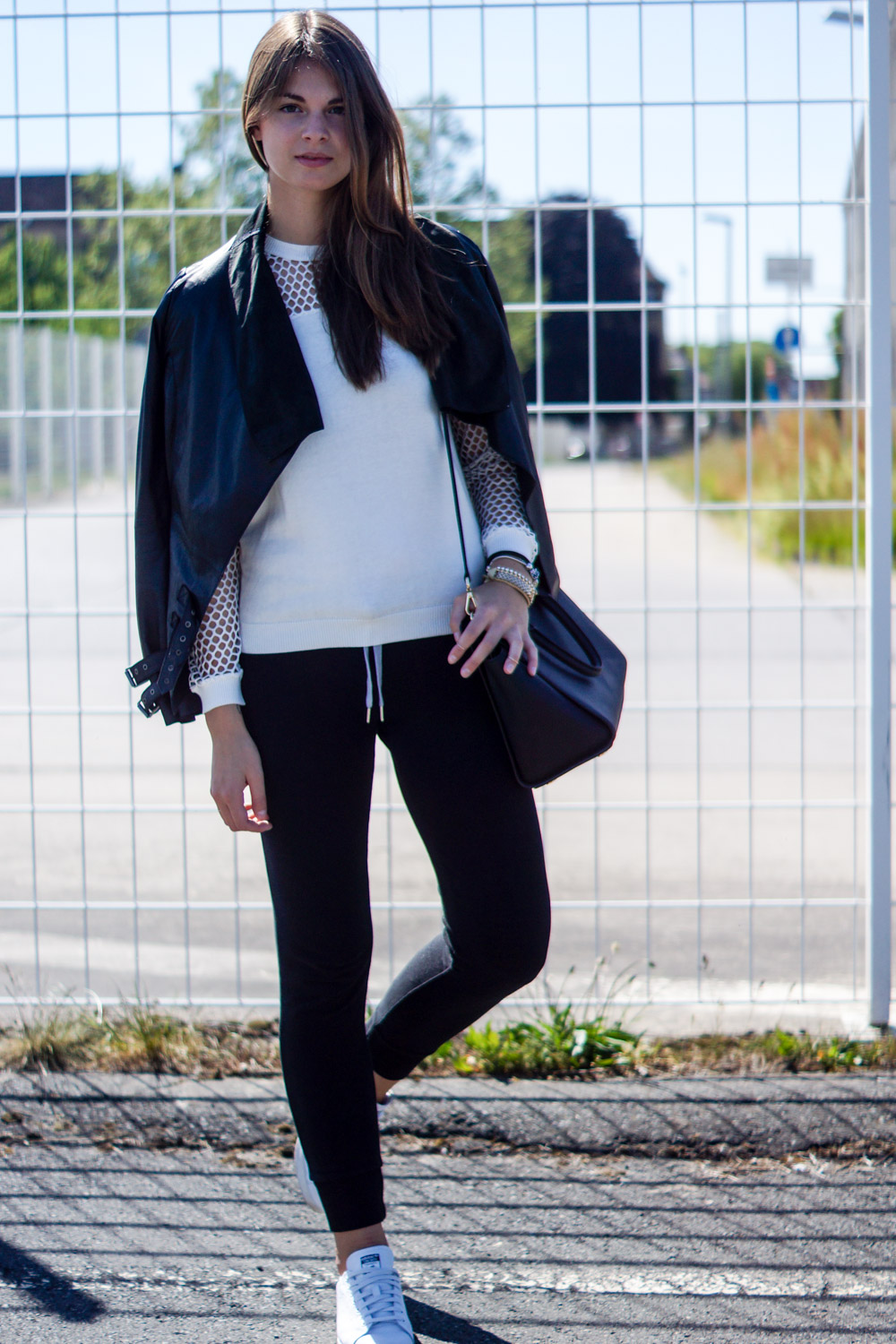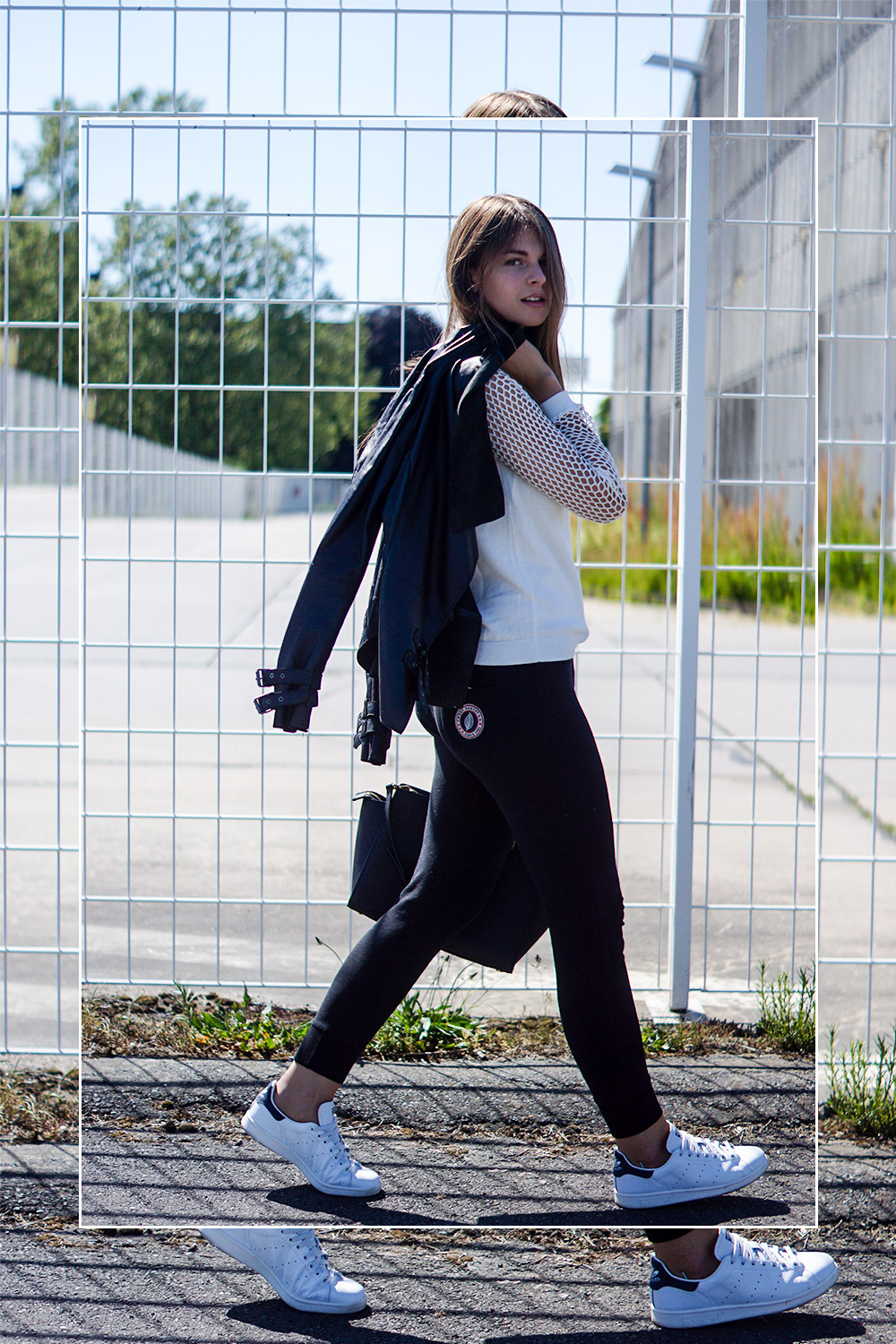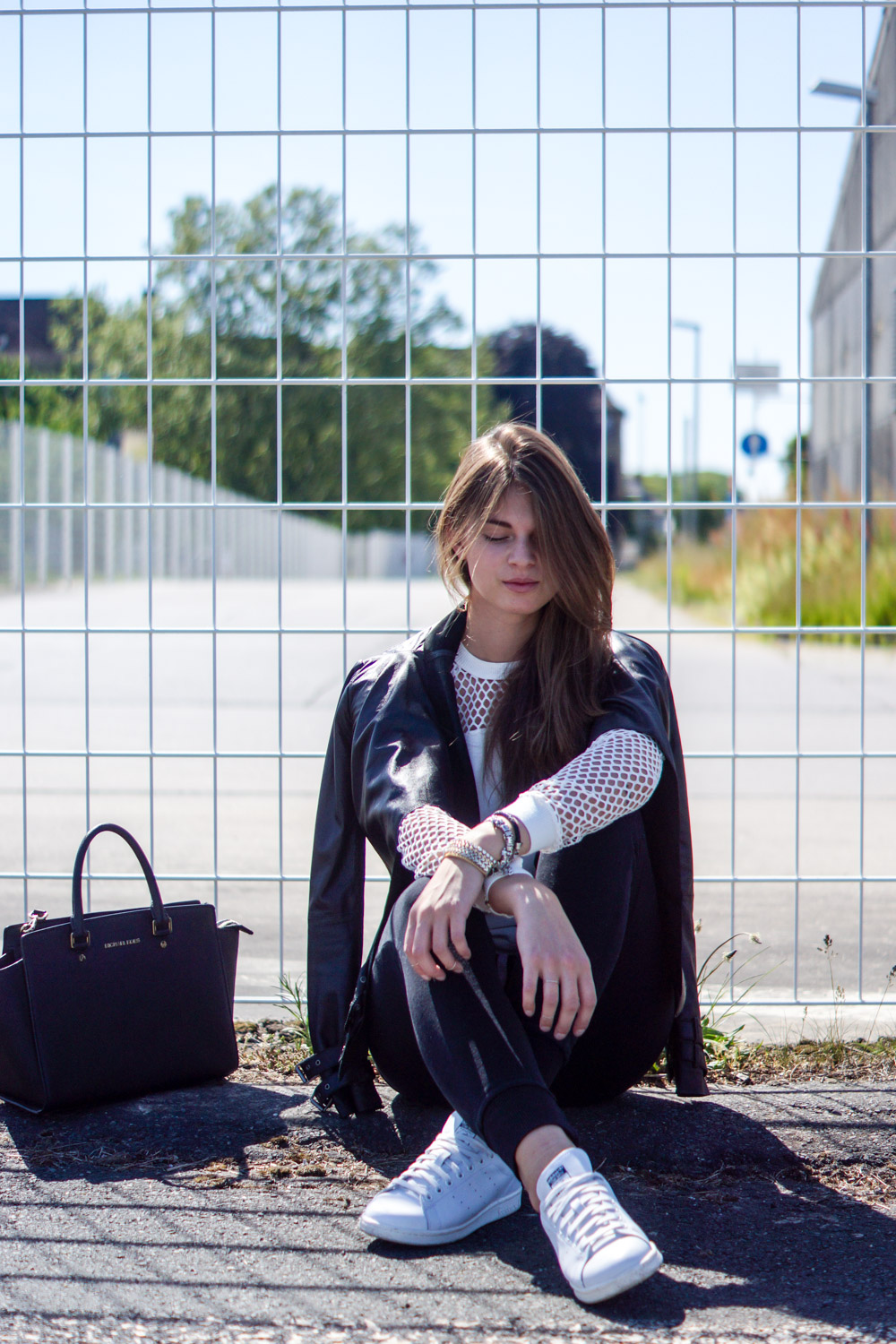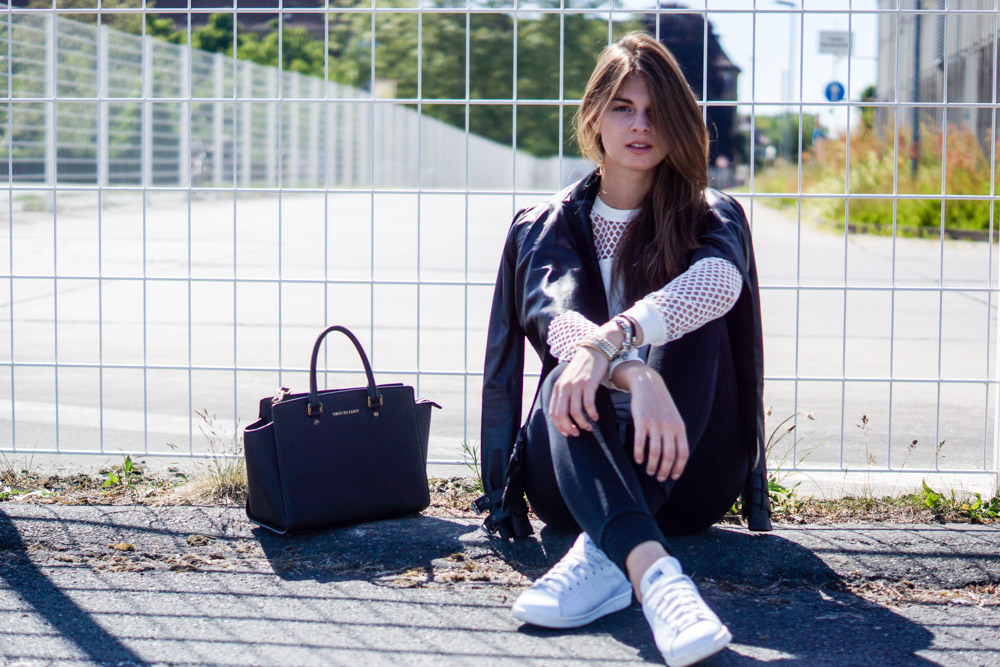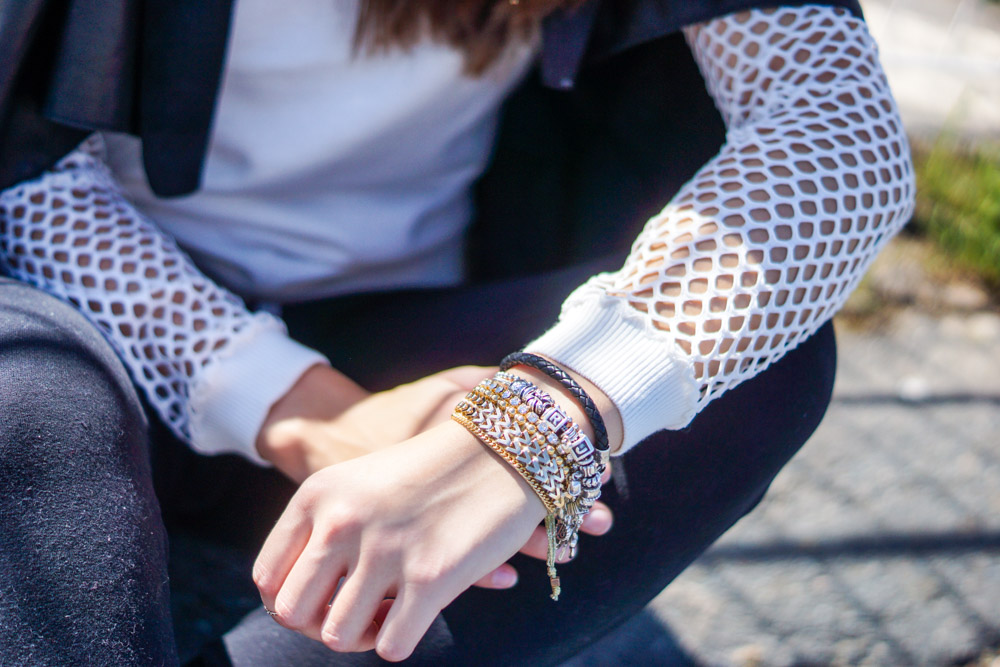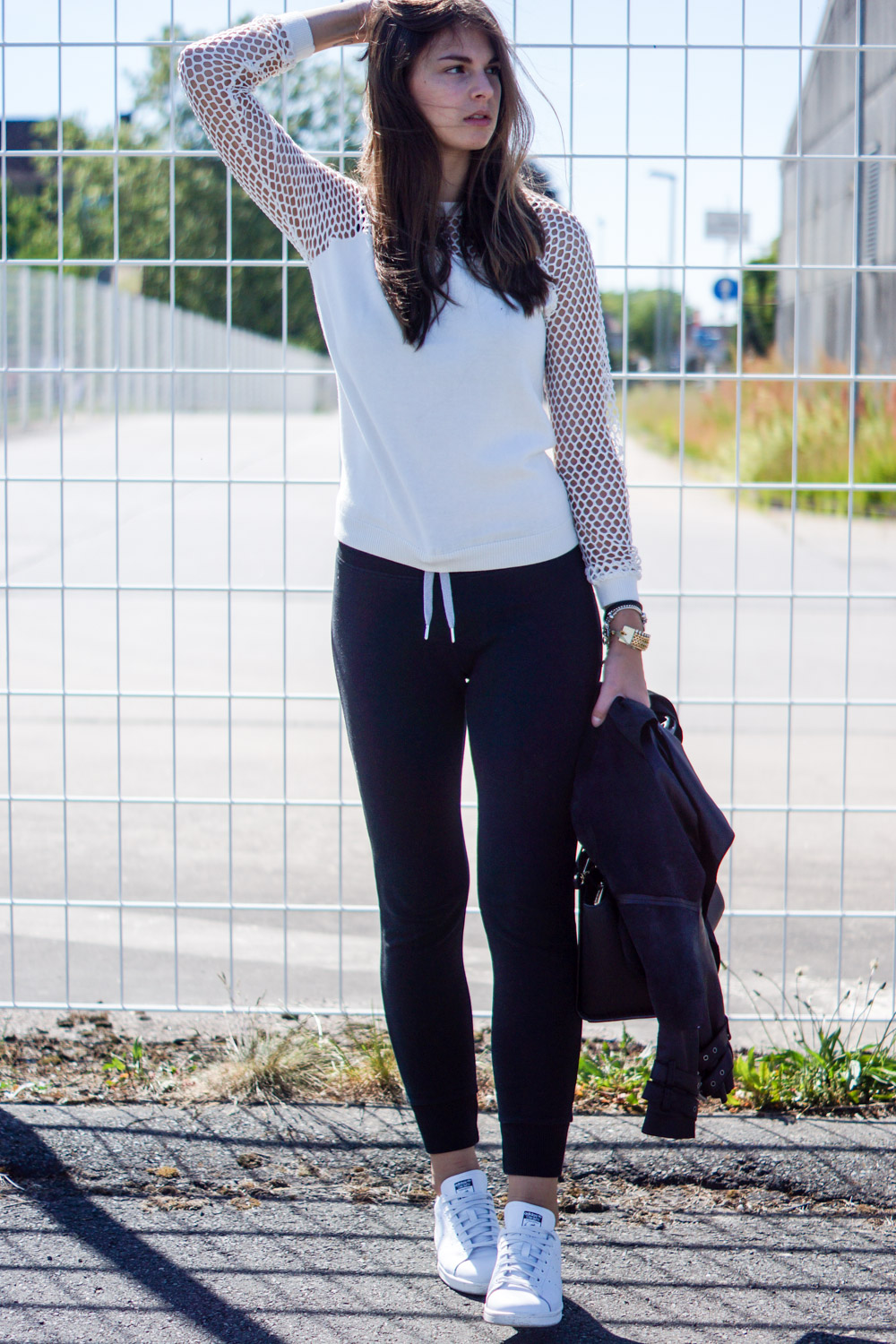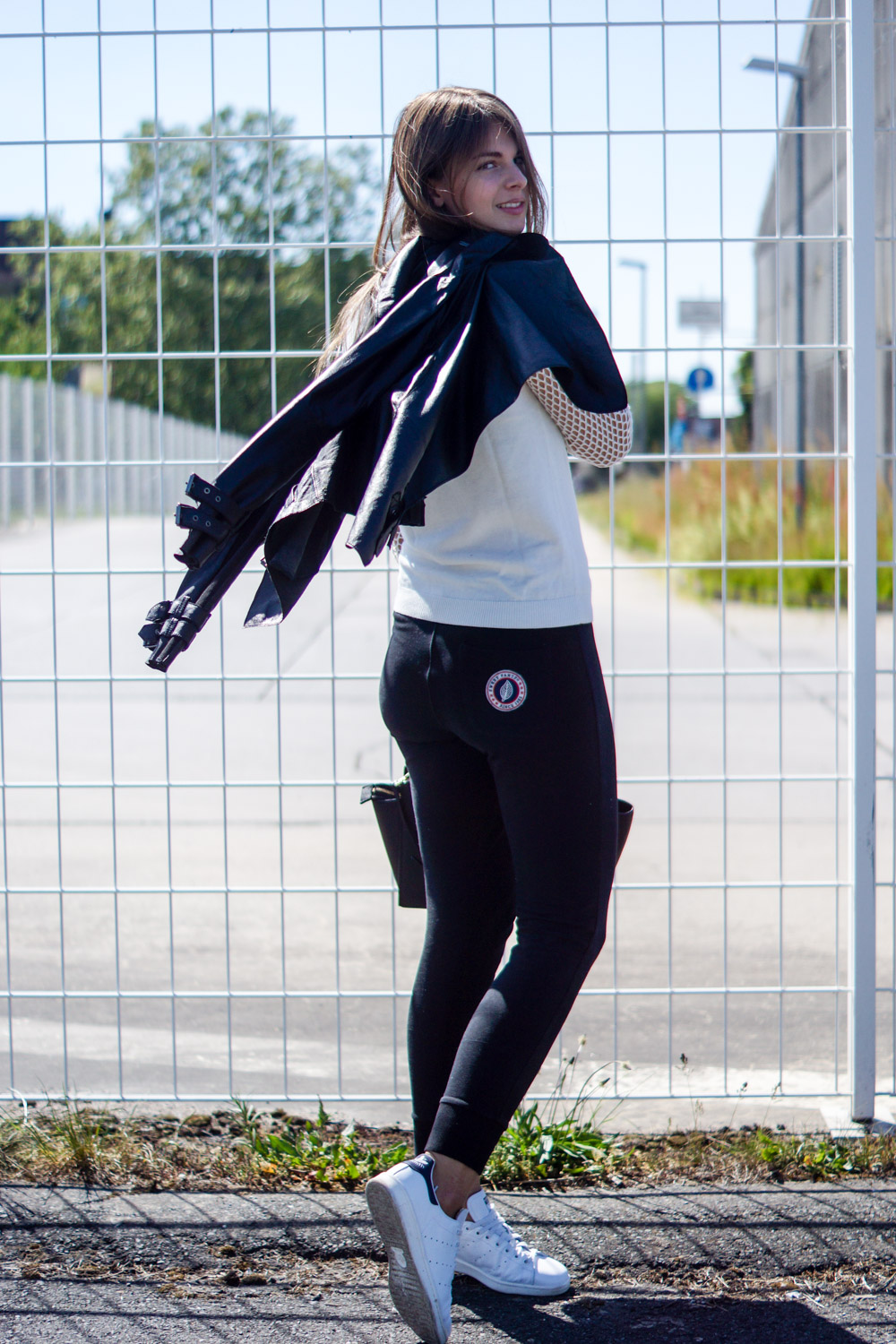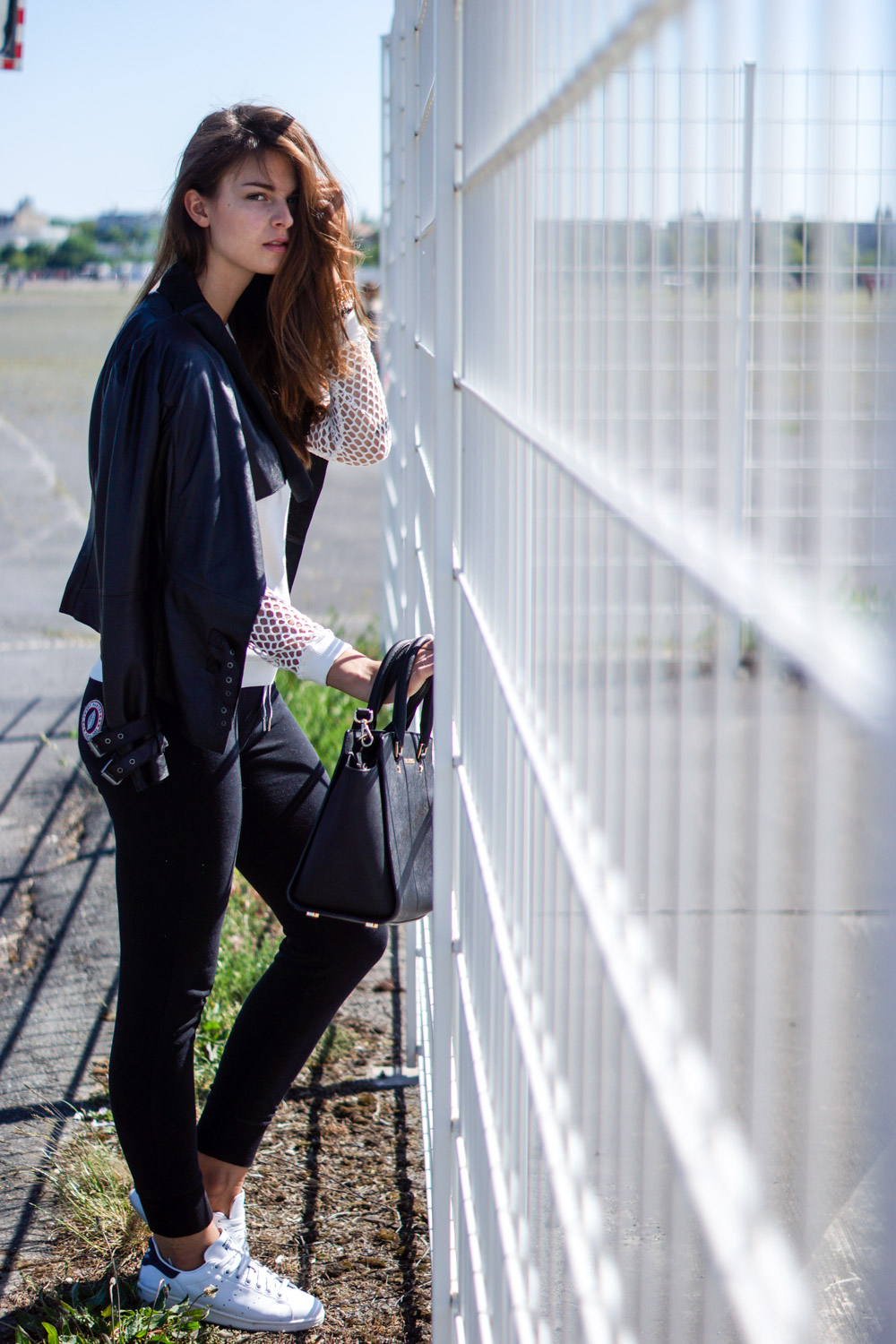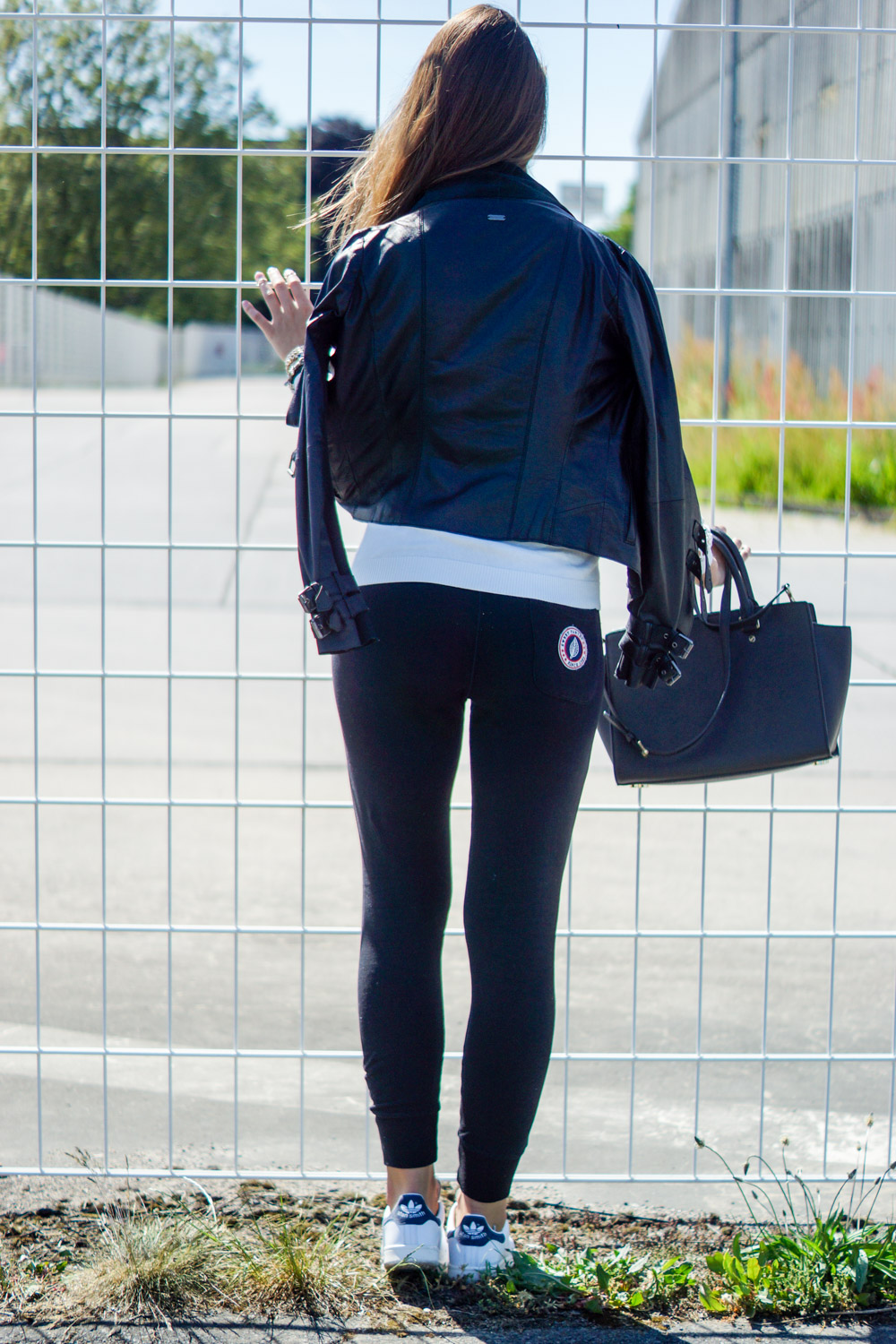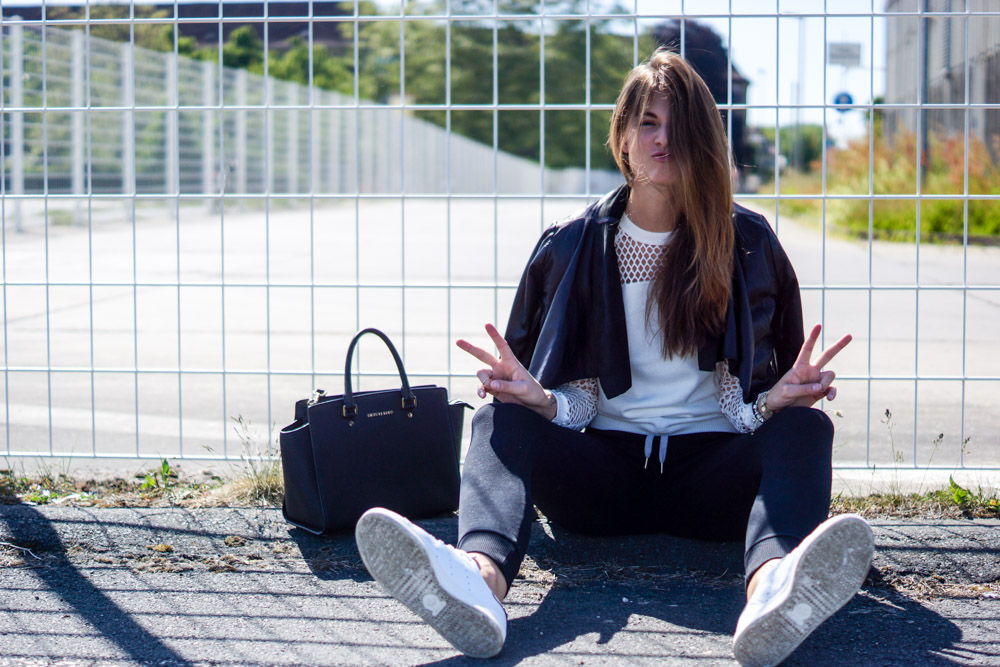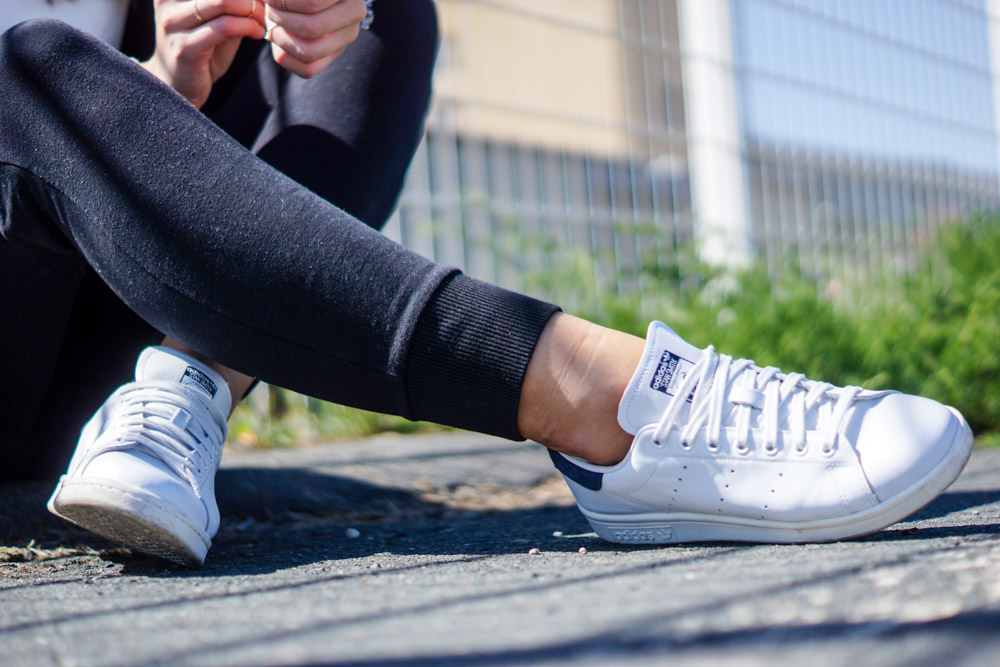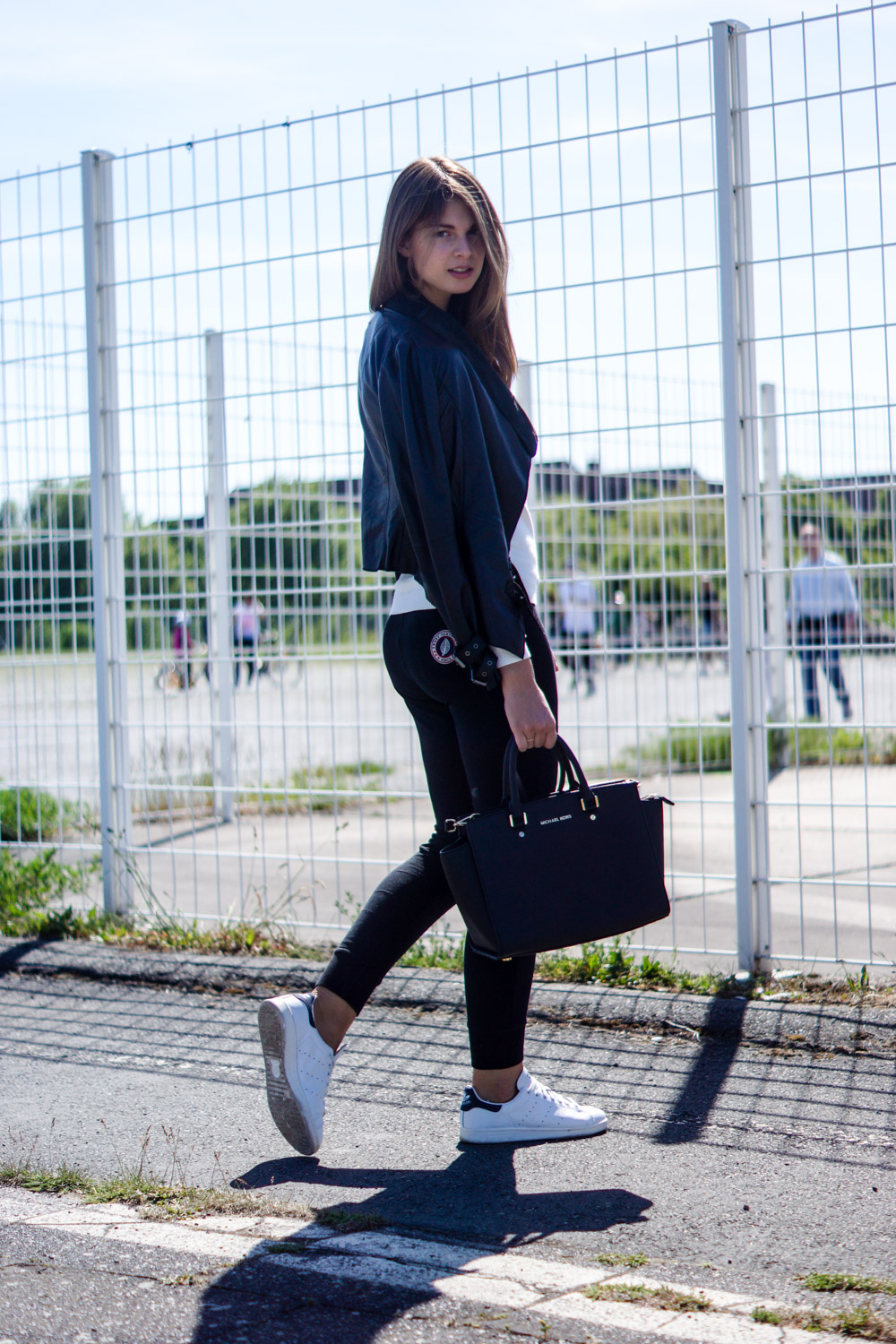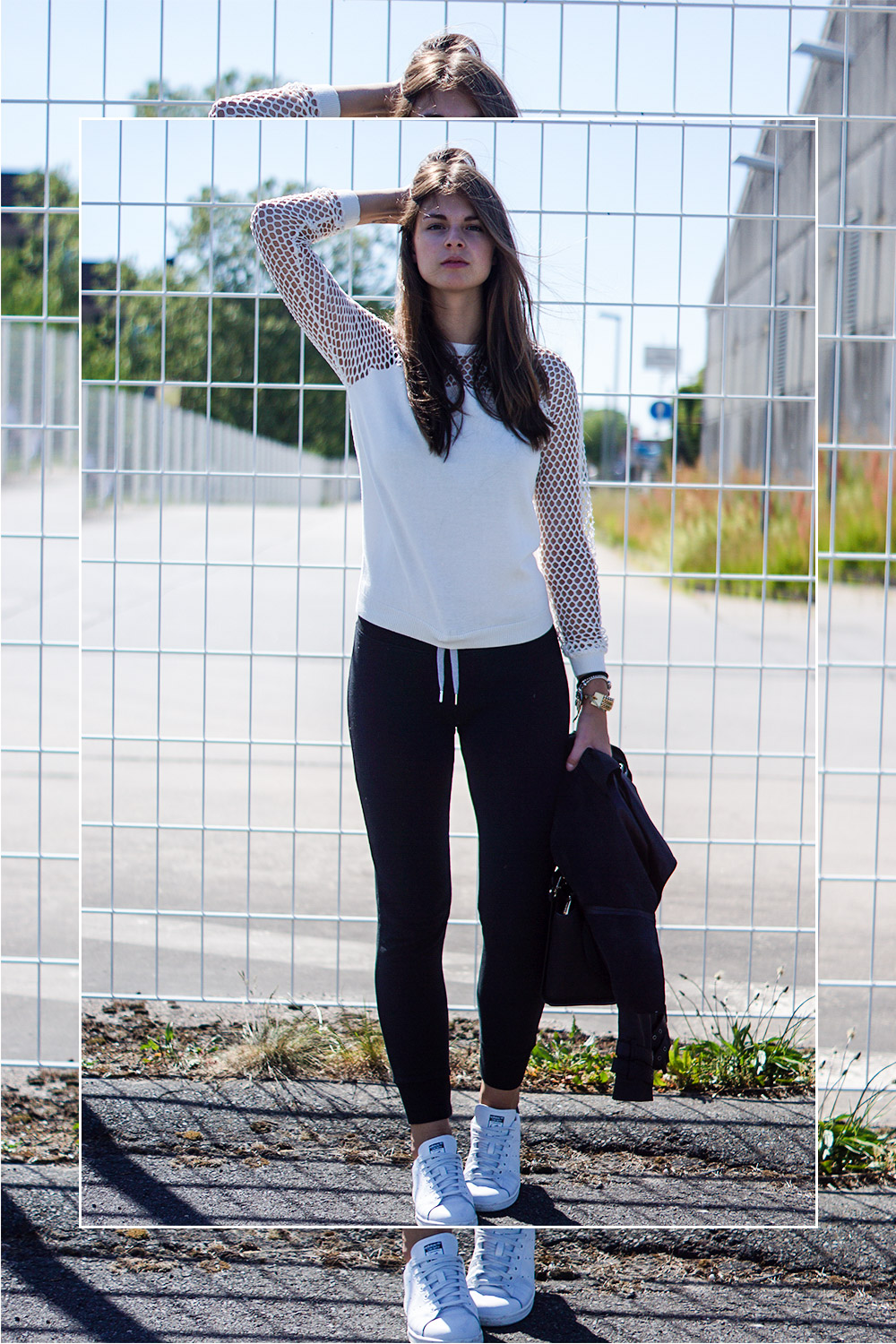 SHOP THE LOOK // SIMILAR CLOTHES