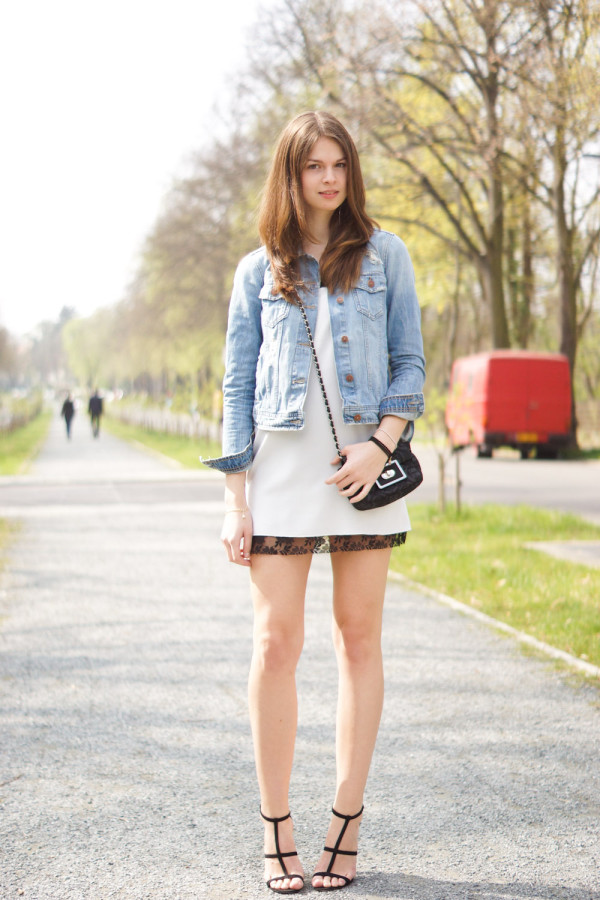 Wow, can't believe it's already mid April – time flies by quickly… I hope you enjoyed the 4 Days 4 Ways serials you've seen so far. Any favourites? 🙂 Today we proceed with a new one and this time I'll show you how to wear a denim jacket.
Spring season means jackets season, that's why I showed you how to combine the pastel biker jacket last month and four looks for the denim jacket this month. The denim jacket is one of the classics that never goes out of style and it's one of those garments you def need in your closet 🙂 In the following days you'll see four different looks I've created for you, so let's start with outfit no.1.
For my first look I wanted to wear my denim jacket together with a really feminine element, such as the white Zara dress with black lace details. I love the contrast between the feminine dress and the masculine, retro jacket. Just add a cross-body bag or a clutch as well as some high heels and you're ready for a night out 🙂 If you want it as a look for your everyday life you simply have to chance the shoes and the bag.
What do you think about this look?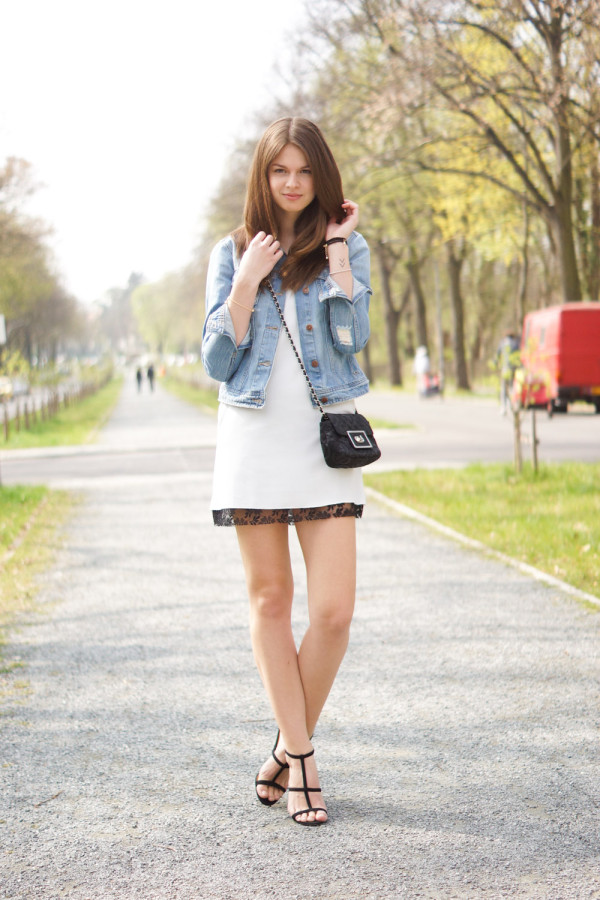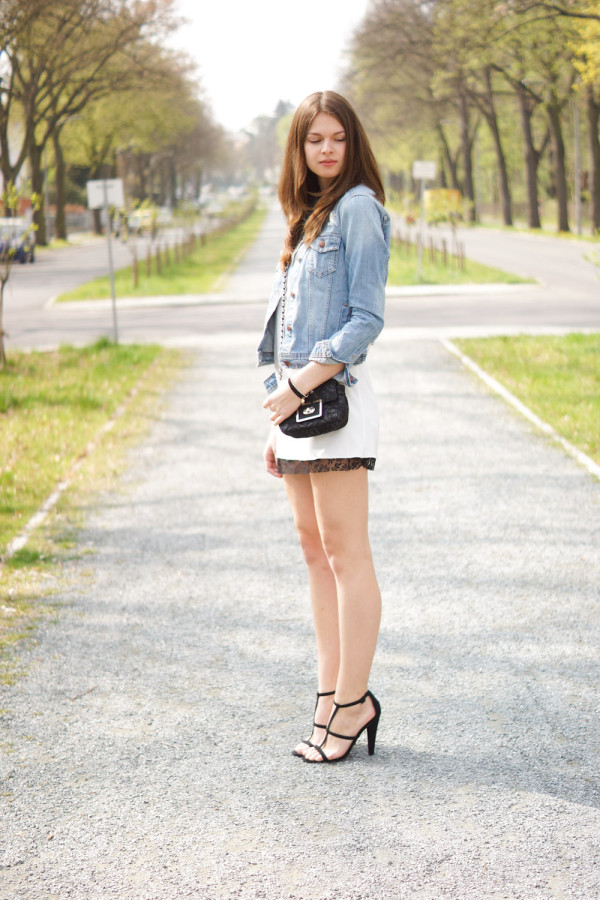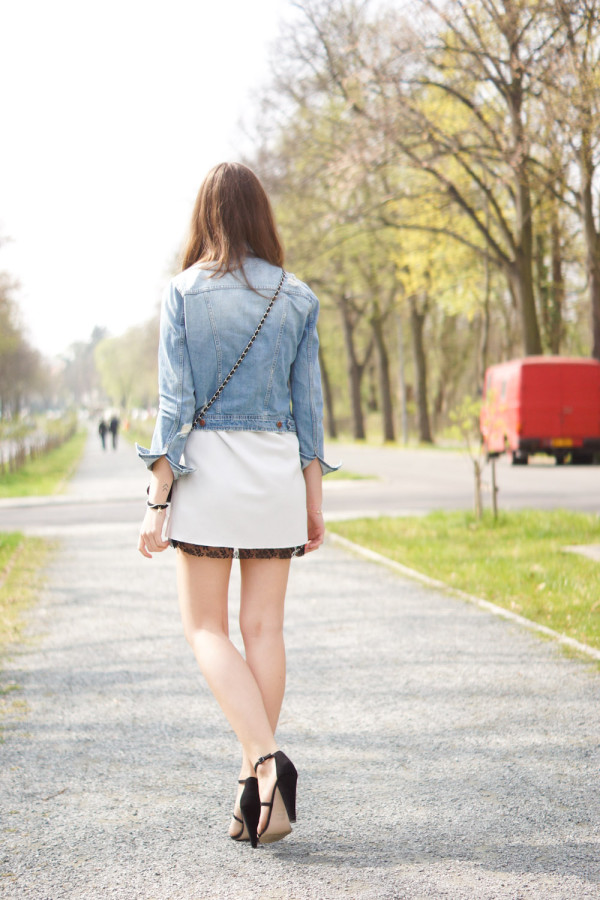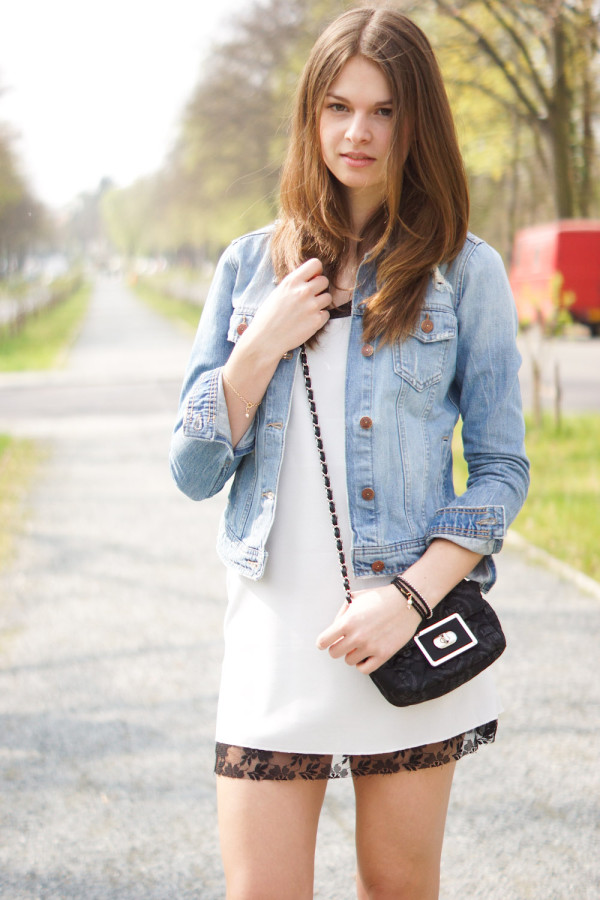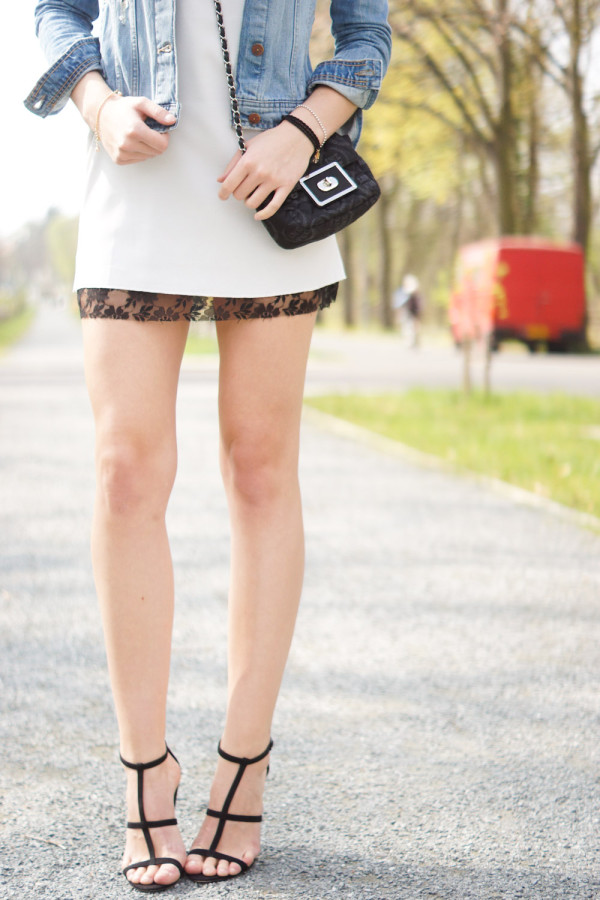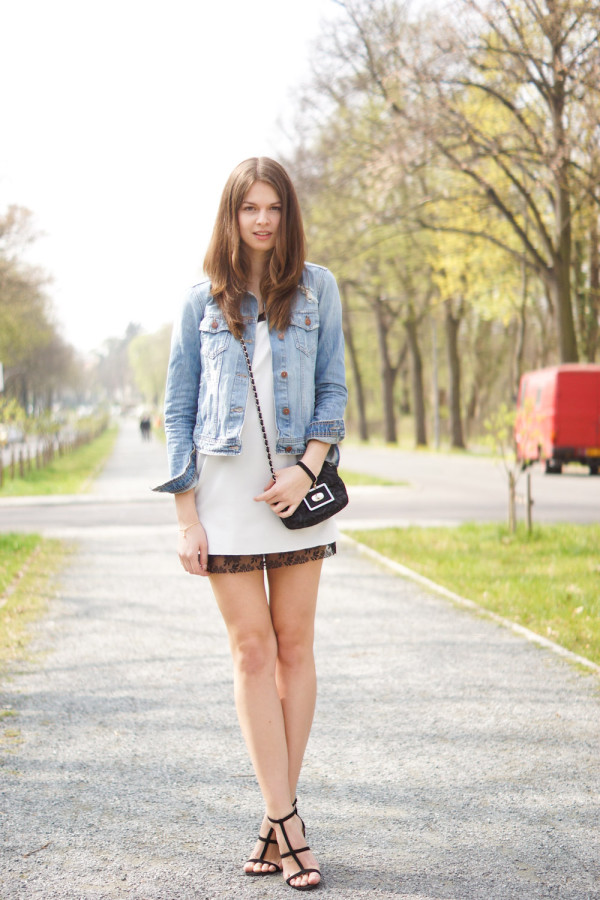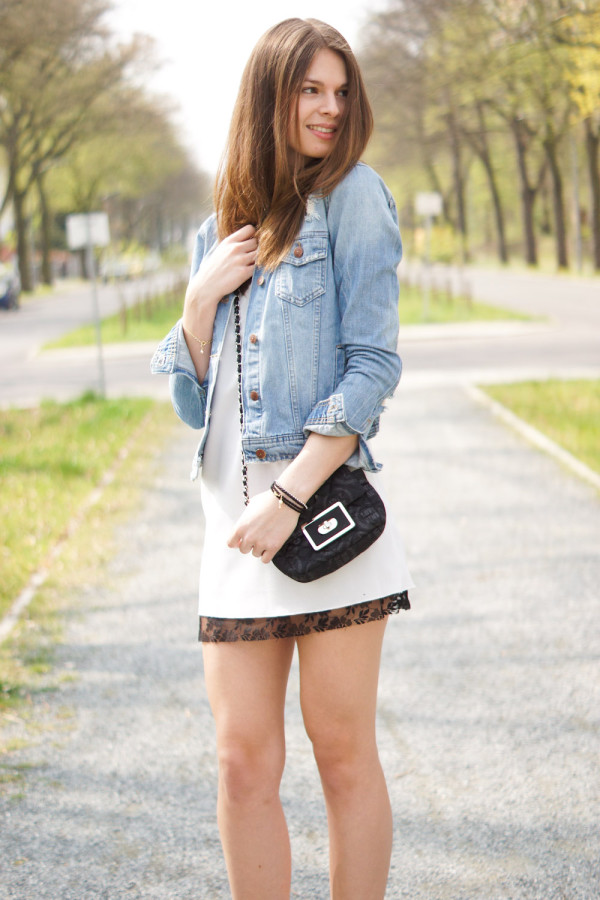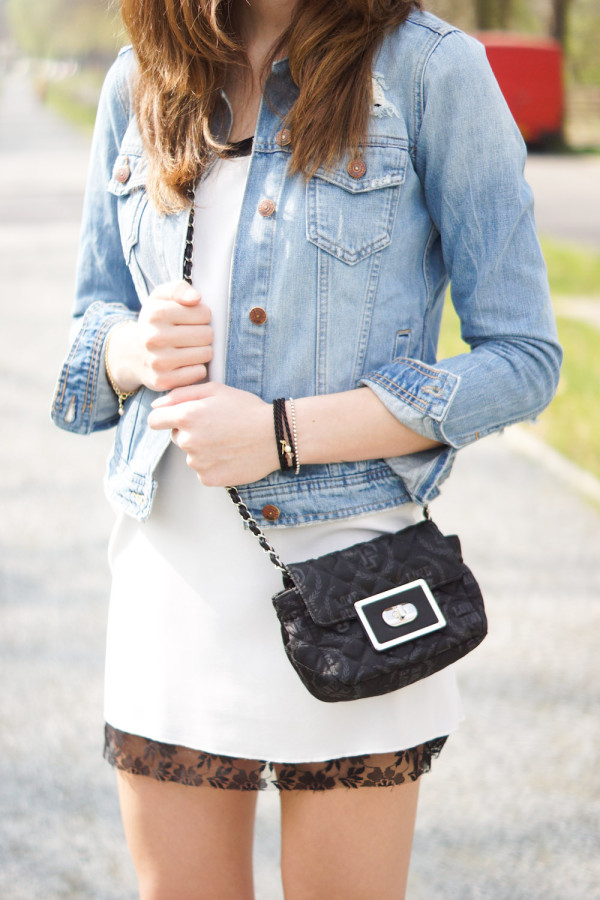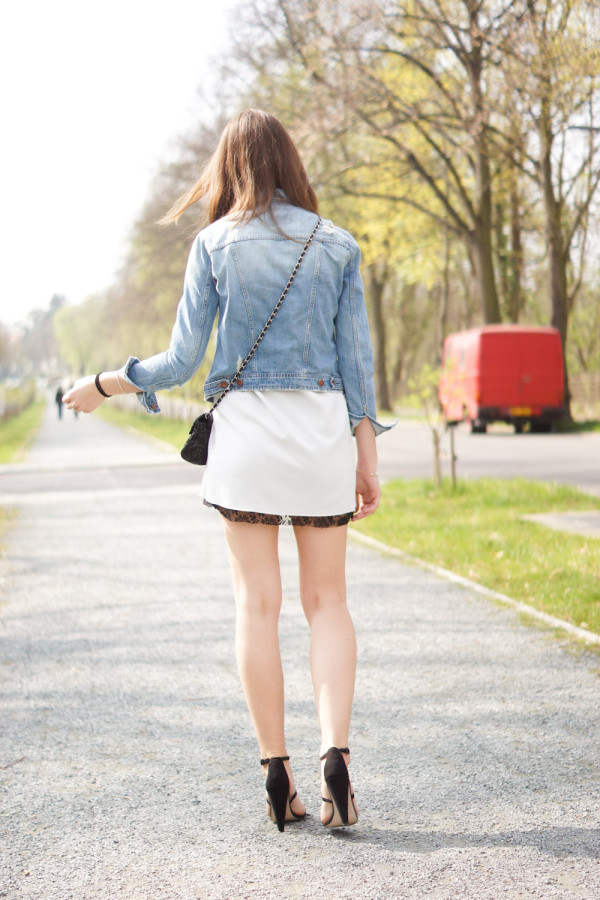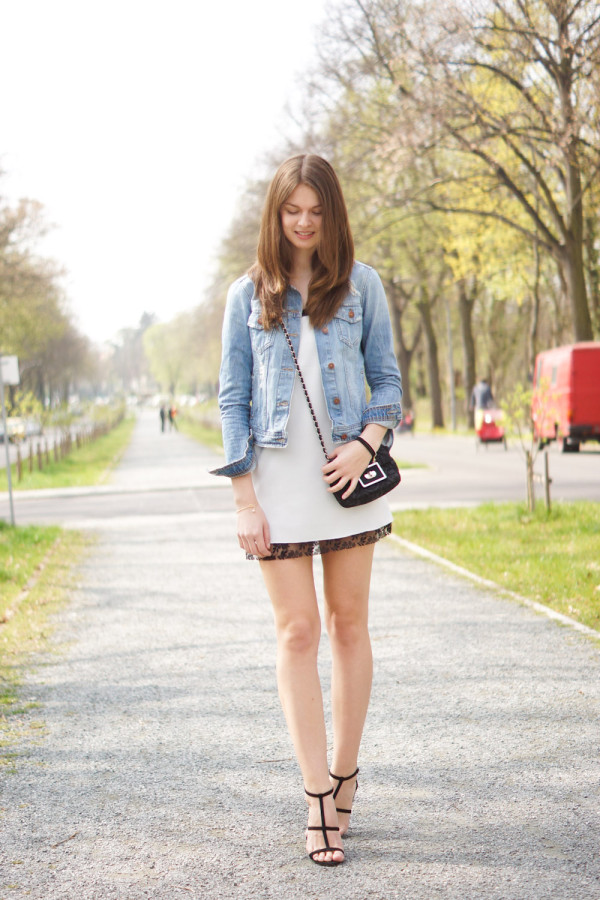 Zara Denim Jacket // Zara Dress // Asos High Heels // PINK by Victoria's Secret Bag