Happy Thursday aka almost weekend folks! 🙂 Let's celebrate this "almost weekend" with a new 4 Days 4 Ways serial we were working on at the beginning of the week. This time I chose one of the basics as the key garment: the denim shirt.
A must have in every wardrobe: the Denim Shirt
For me the denim shirt is a must have in every wardrobe. You can wear them with everything. And when I say everything, I mean everything! Or do you know a garment you can't combine with a denim shirt? Just let me know 😉 You've seen a lot looks with a denim shirt here on whaelse.com so far and you'll see even more. At the moment I own three: the one you'll see in this 4 Days 4 Ways serial, an oversized one – I think it is the one you've seen most – and I have a new one from Pepe Jeans I'll show you pretty soon in a special outfit.
In this 4 Days 4 Ways serial I tried to show you as many different ways how to wear a denim shirt as possible. Of course, you'll see four different combinations, BUT: this time I wore them in different ways as well. What this means? Make sure to stop by during the next days to see it 😉
4 Days 4 Ways Outfit No.1: around the waist
Let's start with the first outfit. In this look I wore the denim shirt around the waist and I combined it with a complete black outfit: black (faux) leather pants, a black shirt, black leather jacket and black leather boots. The around the waist-look is the first possible way to wear a denim shirt and the combination with black is one that always works. It is a great way to set the focus on the blue shirt, to accentuate it.
Do I have to say more? If you have any questions, just leave me a comment 🙂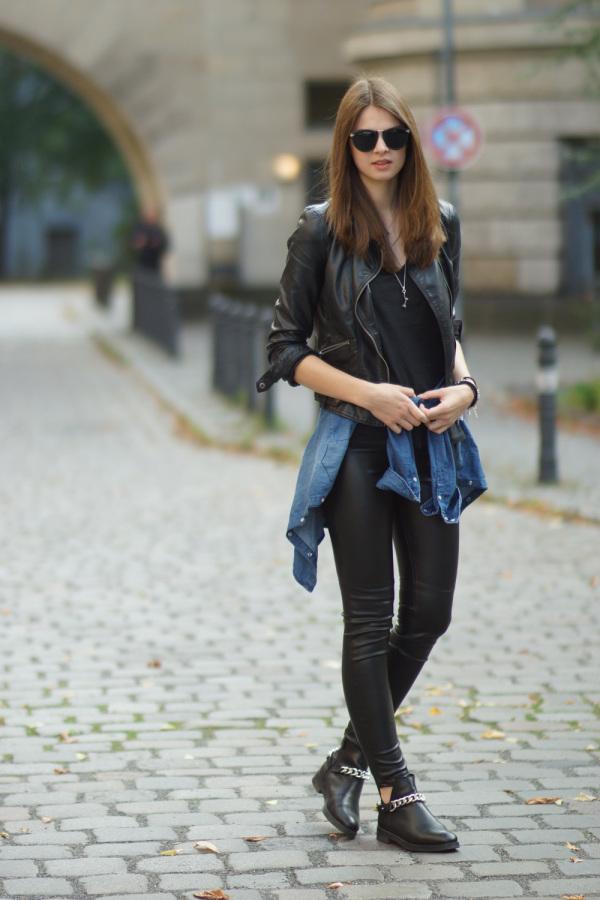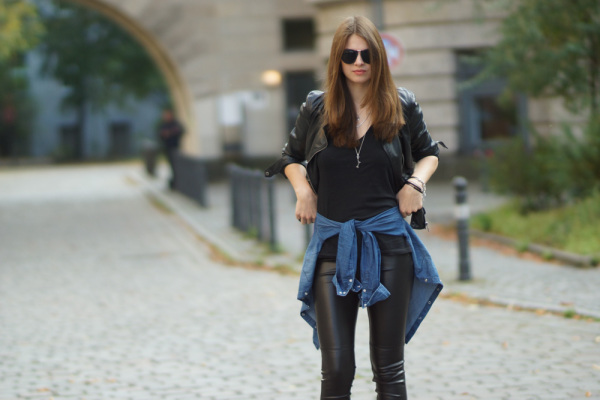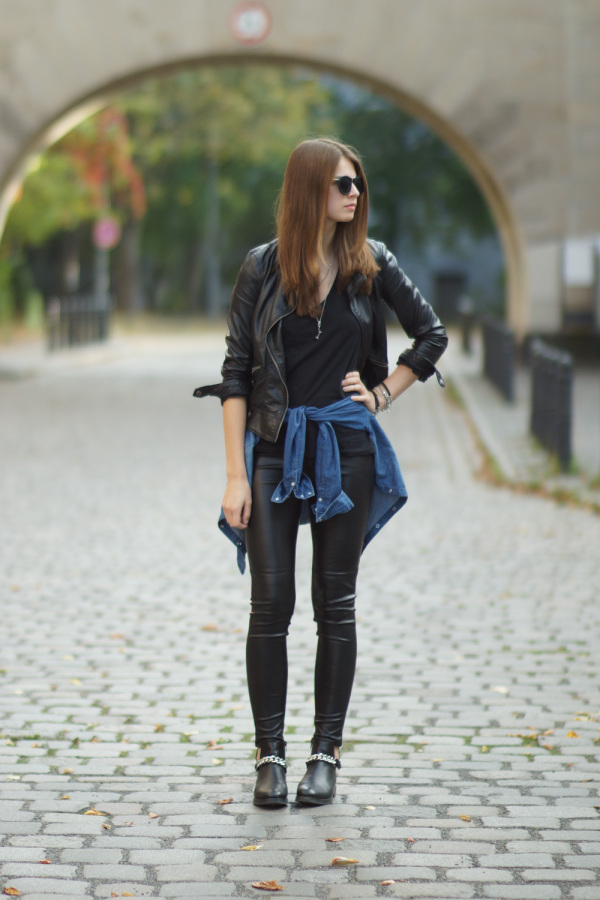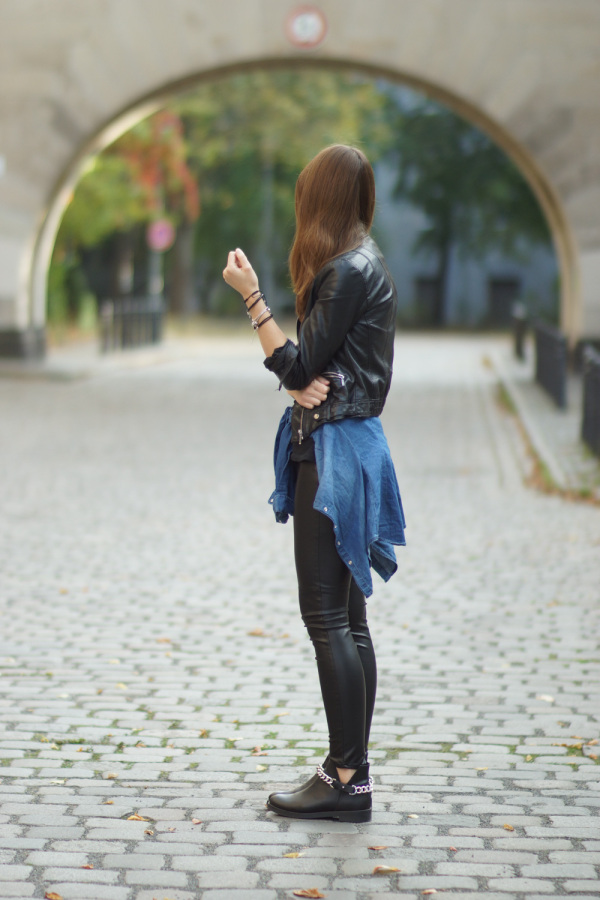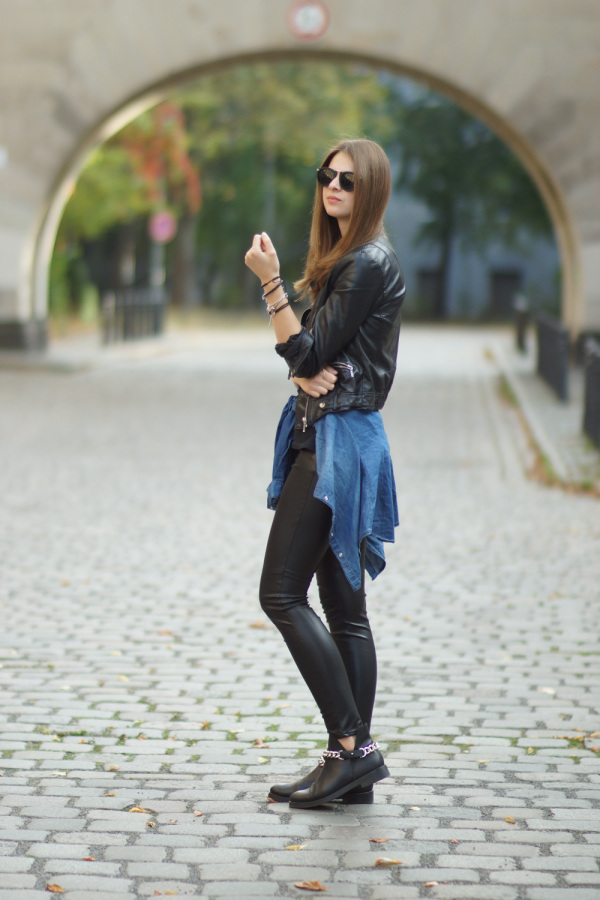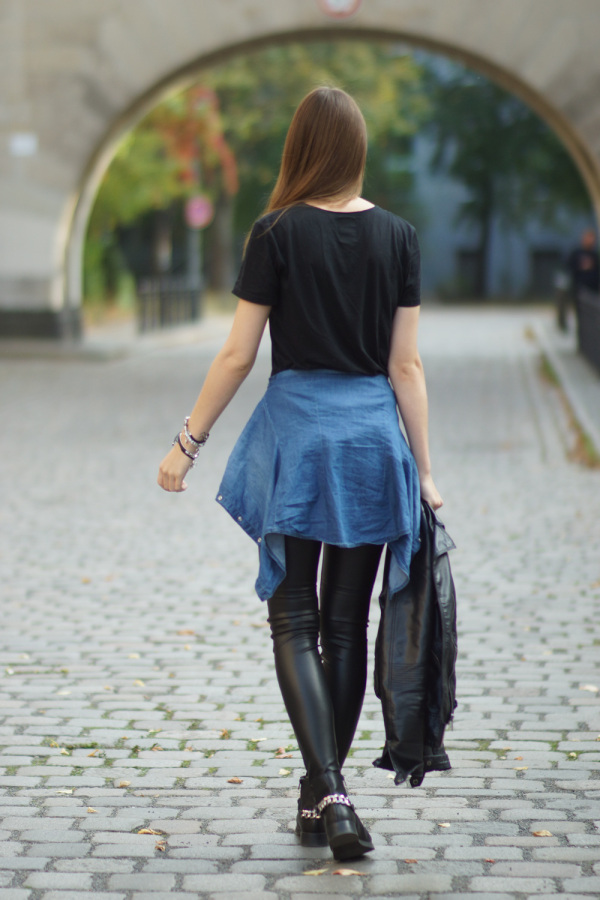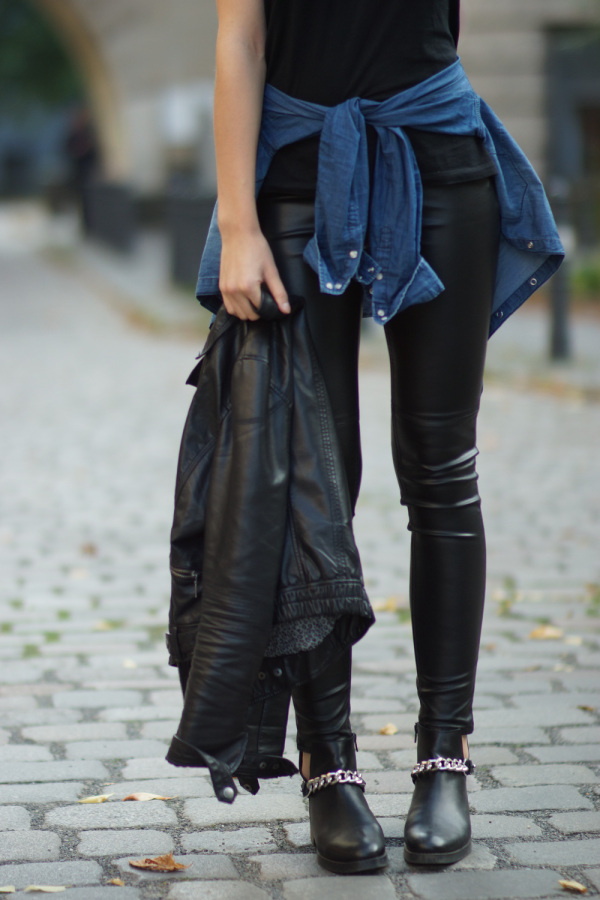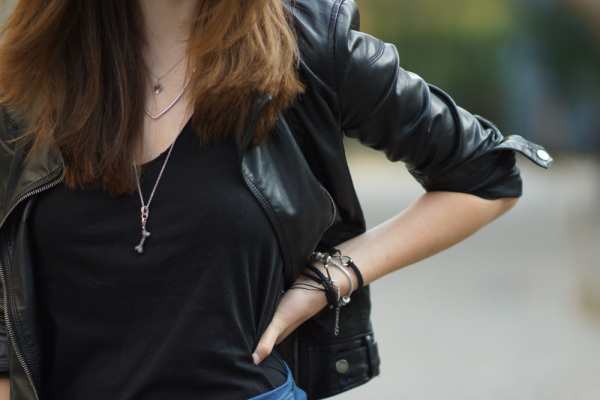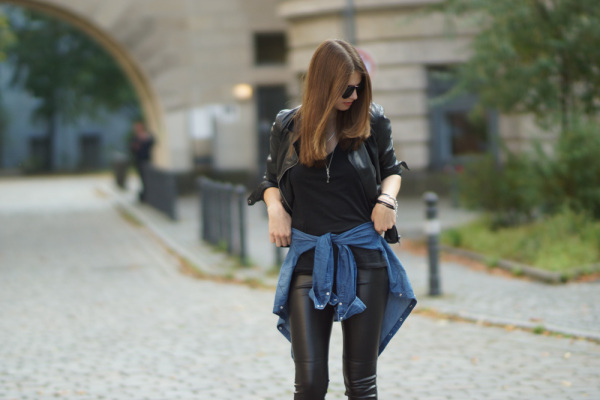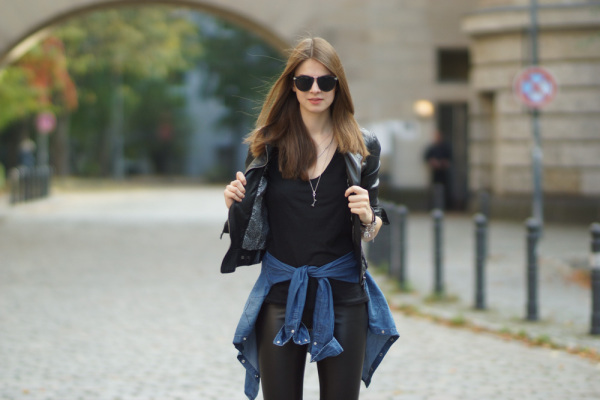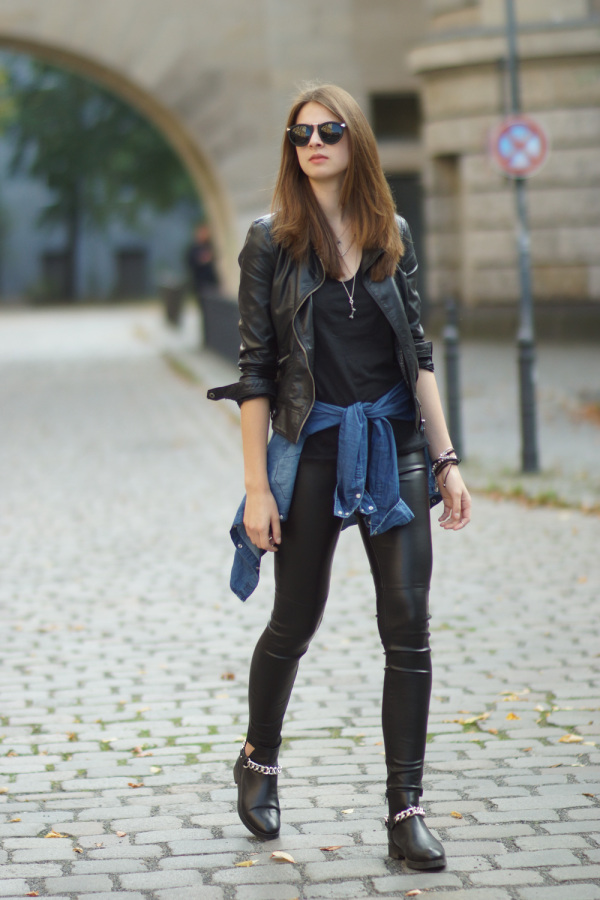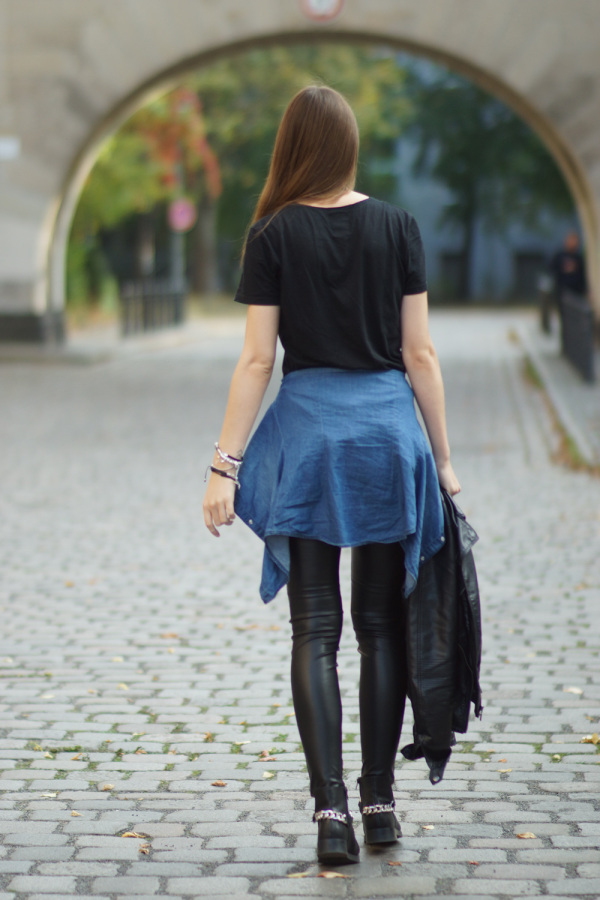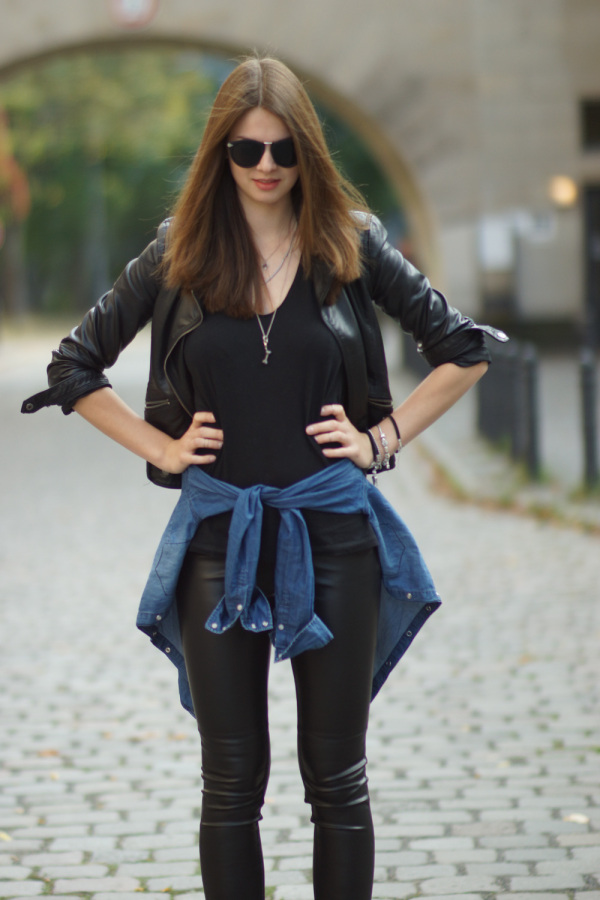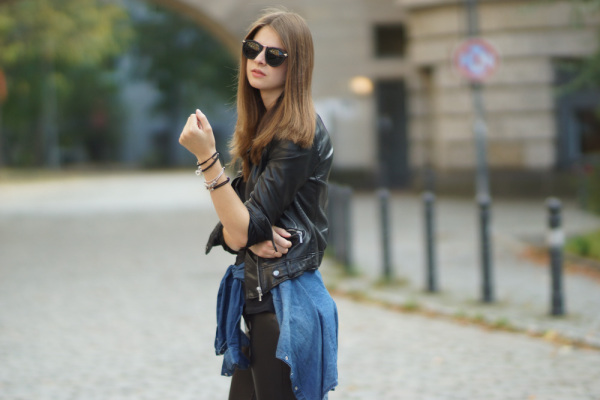 SHOP SIMILAR CLOTHES // LOOK-A-LIKE