Blog Posts and Youtube Videos of the Week
The past week was another week in which I didn't share any new posts on the blog. BUT on Thursday, Luisa and I flew to Menorca and during the flight I had some time to prepare the last posts from LA for you. So now I just have to do the layout and this kind of stuff and I hope next week I can finally share them with you. 🙂
On YouTube, I also didn't share a lot of new videos. But I published a new lookbook. As the festival season is coming closer, I finally edited the video I took after our time in Coachella with all my festival outfits. If you are planning on going to a festival this summer and don't know what to wear, make sure to check out my video.
Looks of the Week
I didn't expect this, but I actually managed to take a lot of outfit pictures for you last week. I didn't capture all the outfits for the blog, but you can see them either here or head over to my IG for all the details.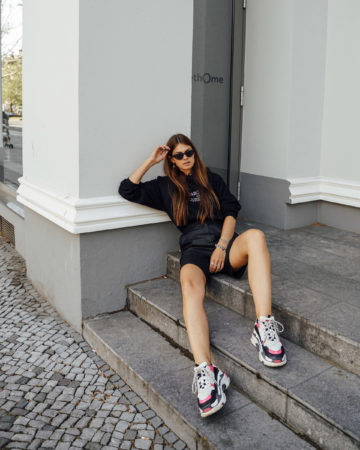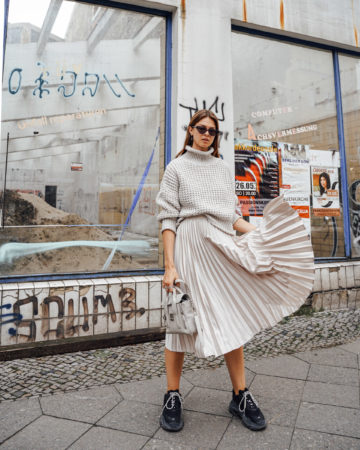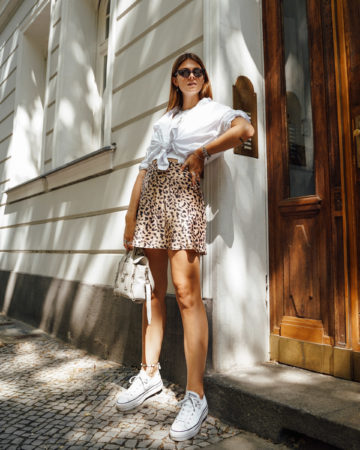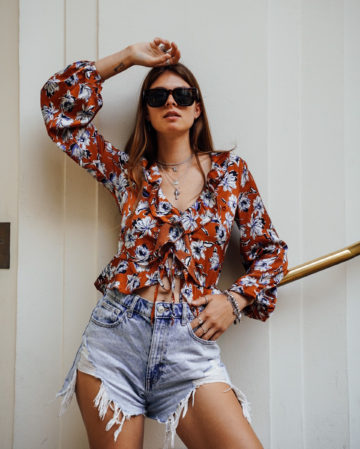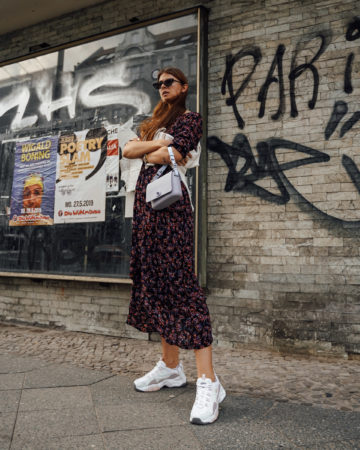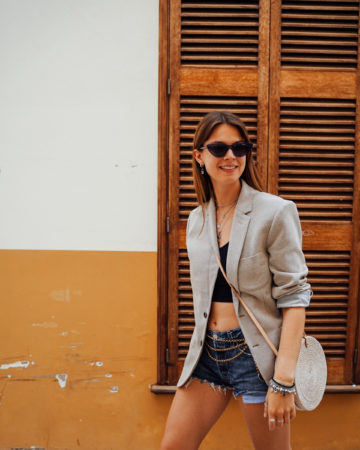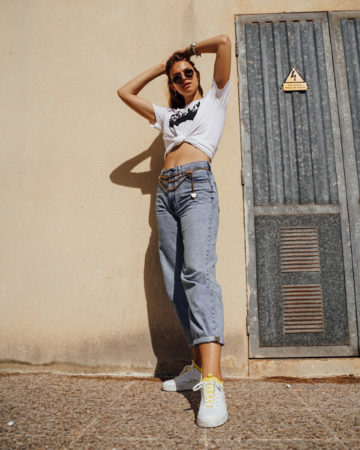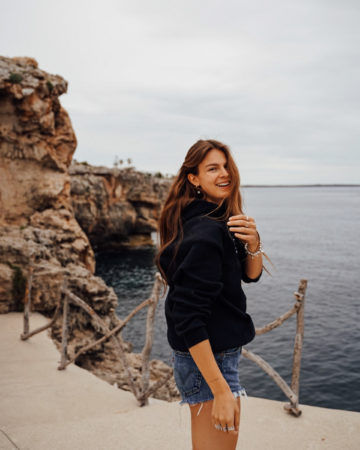 What happened the past week
The weather the last weekend was pretty amazing. It was sunny and warm, it almost felt like summer in Berlin. We spent as much time as possible outside, walked around our neighbourhood and also had a few appointments. On Saturday I had a fitting at Diesel in the morning and in the afternoon I went to the event for the new Red Tag collection in collaboration with Gosha Rubchinskiy. Afterwards, my boyfriend and I had dinner and it was the first time we were sitting outside this year 🙂 It was such a nice evening and I can't wait for more evenings like this in summer.
Sunday I went to the gym to join a boxing class and afterwards I met up with a friend for coffee and a small bite. Again, we sat outside as it still was warm enough. The rest of the day was pretty calm.
Monday to Wednesday I had to work a lot. We were working on Onvacay non-stop, trying to get everything ready for the launch. Due to that I didn't have time for anything else and I wish I could share some really exciting insights from these days, but they weren't exciting at all haha.
It got more eventful on Thursday because it was the day Luisa and I headed to Menorca. Our flight was around noon and we arrived in the early afternoon. Since the island is quite small, it took us only 30 minutes to get to the hotel with our rental car and we got to enjoy some sunshine for the rest of the day. We took it very easy that day, went to the town where the hotel is located, sat on our balcony and walked along the beach a little bit. On Friday we wanted to explore a little bit more of the island, so we drove to a village called Ciutadella. Everything was so calm and relaxed there, it's such a lovely place. We walked around a little bit, took hundreds of photos and sat down for a coffee. Afterwards, we continued to a beautiful bay only 10 minutes away. It is called Cala en Brut and seriously one of the most beautiful places in Europe I have ever seen. The water was so clear and blue, I could have spent hours there just sitting on the cliffs, watching the water. We actually did sit there for a little while, were reading and just enjoying the calm. Once we were back at the hotel in the afternoon, I decided to go for a little run, which was such a good idea. I felt amazing afterwards. It also was the best timing, because later that day it started raining. We decided to stay in, got all cosy on our terrace, read our books and ate olives and bread.