Believe it or not, but it actually happened some exciting things past week worth writing about. 😉 It still was a very busy week filled with work and lots of hours spent at the office, but I also was in Hamburg for a night and attended some events in Berlin. So yep, today's "24 hours a day, 7 days a week" post might be a little bit more interesting than the ones before. Let's start with the past weekend.
The past weekend was very calm. The weather in Berlin wasn't the best, it was gloomy and rainy, and that's the reason why we barely spent time outside. We wanted to take some new outfit pictures but ended up doing nothing at all. Sunday was election day in Germany, so we got up early to make the two crosses and had breakfast afterward. I also had to get some work done and wanted to go for a run but felt a little bit under the weather. So yep, overall it was a very calm weekend.
Monday and Tuesday started at the office, and I had lots of work to get done before the trip to Hamburg. I didn't do anything on Monday evening, but on Tuesday I went for a 5km run. It felt so good to go for a run after more than a week of doing nothing. I know, I always say that, and I don't know why I can't find back into a routine and go for a run more often. But I've been feeling so lazy and under the weather lately… it's probably the gloomy and rainy weather. And I am actually thinking about running the Berlin marathon in September next year. It's a HUGE challenge, but I somehow would love to try it and see if my body can handle the challenge.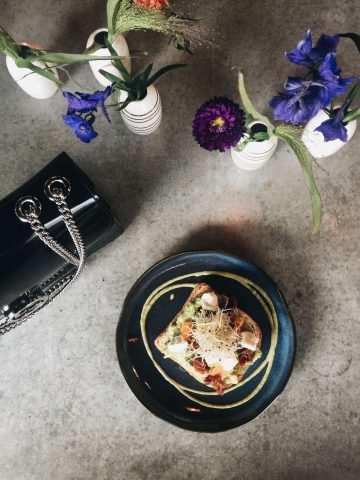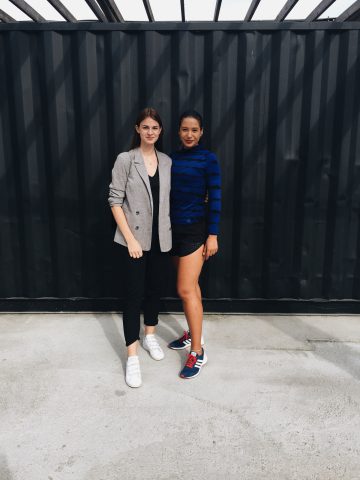 On Wednesday I worked at home until it was time to head to the central station to catch the train to Hamburg. Once I arrived, I quickly got changed and ready for the launch of the Sylvie Meis lingerie collection. It was such a nice event; you could see how much work the team put into it. Sylvie compared it with sleepover Blair Waldorf (Gossip Girl) would host, and they nailed it! This was exactly how Blair would have done it 😉
I took the train back to Berlin after breakfast on Thursday. I would have loved to stay a little bit longer, but sometimes you have your head on straight – work was waiting for me at the office 😉 I also had a meeting in the afternoon and an event in the evening I didn't want to miss. The event I went to was the opening of an Oreo Pop-Up Store in Berlin and how could I say no to some free cookies?! #nevernoteating, you know. If you're in Berlin next week and love Oreos make sure to stop by. It's opened until the 3rd of October from noon until 8 pm every day.
Friday was as busy as the days before. I started the day at the office, met up with a friend for lunch and went to the Disney x Codello event in the afternoon. My favorite part was the creative workshop where we could design our scarf – I mean, who doesn't like personalized stuff?! 😉 After this fun event we had dinner with friends to celebrate a friend's 30th birthday.
You see, I had a quite busy and eventful week, and I enjoyed it to the fullest. Next week is going to be quite eventful as well, and I can't wait to take you along. Have a lovely Sunday. xx