I am sitting here in front of my MacBook trying to get together what I was doing the past week. It's crazy how we sometimes forget what we were just doing, only a couple of days ago. Well, that's only the case when nothing special happened I guess haha. And yeah, when I think about it, it really didn't happen anything exciting at all. Okay, nothing isn't the truth, but I was sitting in the office most of the time last week because I had plenty of work to get done. But let's start with the past Saturday, not yesterday but the Saturday before.
My boyfriend and I were strolling around Prenzlauer Berg last Saturday. We first had breakfast at home, relaxed a little bit before we headed to the city. We walked along Kastanienallee, took new outfit pictures and had lunch at Shiso Burger. It's one of the most hyped burger places in Berlin, but I never wanted to try it due to the hype. But on Saturday we pasted the restaurant and decided to give it a try. And guess what? My burger was super delicious! A little bit too small, but delicious. I don't know if I would come back… but I also wouldn't not recommend it. The rest of the day was quite calm. We went grocery shopping and decided to stay home that evening because my boyfriend had to get up early on Sunday to drive to a soccer match. While he was away, I went for a 5km run and met up with Larissa around noon. We had a second breakfast together and sat together for three hours before I picked up Jimmy. He was with my boyfriend's aunt for a week, and I was so happy to have him back, I always miss him so much when he is away.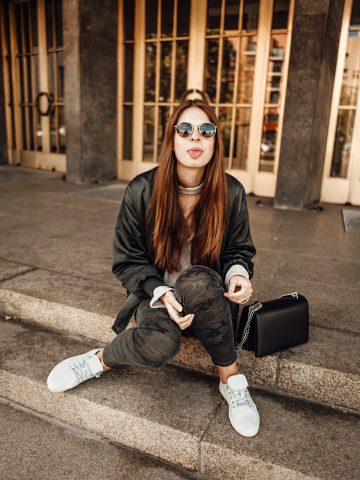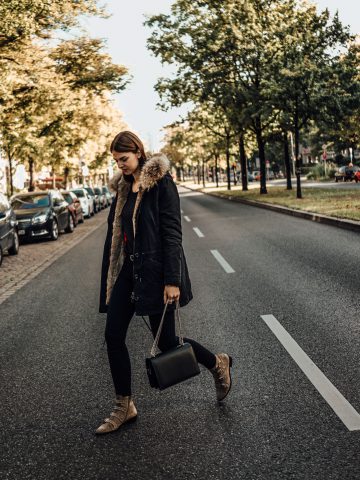 From Monday to Friday I spent most of the time at the office and the days went by so quickly. I love what I do, and I am someone who loves going back to the office after a weekend. I just hate, that the days are too short and that I can't finish as much work as I wish I could. And there comes the point every day when it doesn't make any sense to stay in the office any longer because I can't concentrate and work properly anyway. But I wish I could. Anyways, it wouldn't be healthy, and we all need our free time to relax. 🙂 That's why I used all the evenings at home to search for places to stay at in Bali, Lombok the and Gili Islands. That partly works as well, because I have to negotiate collaborations and find shooting locations for collaborations I am doing during our trip.
On Tuesday evening I also met up with Luisa, and we went to the gym together. It felt so good to do some strength training after more than two weeks and to go for a 5 km run afterward. But I was quite lazy the rest of the week. I wanted to go for a run on Thursday, but I walked home from the office together with Jimmy instead. And after walking home the 2,5 km I just didn't want to go for an additional run afterward… so yep, I am still not back into any routine x) Gotta work on that, damn it. I mean, I should work on my summer body. I have only three weeks left before we're flying to Bali. Haha.