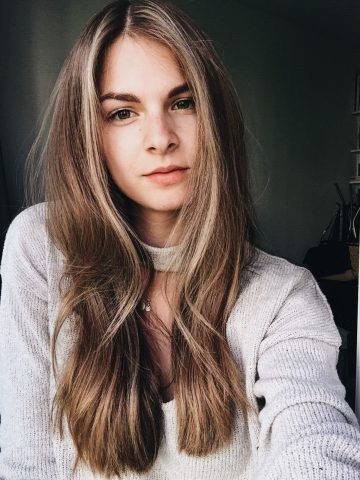 Oh, today is going to be a very relaxed day! Maybe we will take some pictures for the blog, but I actually don't feel like doing anything at all today. What I will do for sure is sharing everything about the past week in today's "24 hours a day, 7 days a week"-post. Luckily it wasn't one of those weeks I spent at the office only, so there are actually some very exciting things I can tell you more about today.
The past weekend was a very busy one. On Saturday we were running errands all morning and noon, and in the afternoon we were at my parents' place for my dad's birthday party. I think we were back home around 10 pm and I was so tired, I fell into bed right away. We didn't even watch one of our series or a movie. But I didn't only go to sleep early because I was tired after that busy Saturday. I also wanted to sleep a little bit earlier, because my Sunday started with Yoga at Hotel de Rome here in Berlin. As you might know, I wanted to do yoga at least once a week, and that worked very well for a month or so, but the past weeks I didn't do yoga at all. I skipped all the yoga classes, and I even didn't go for a run or to the gym. I was super lazy the past weeks and should change that soon…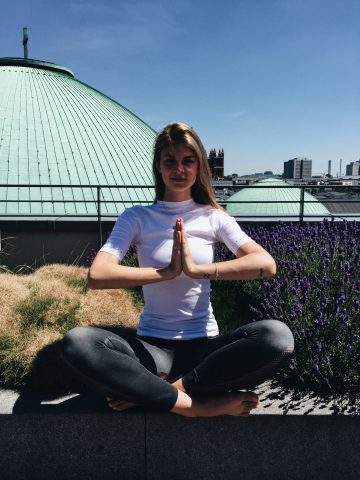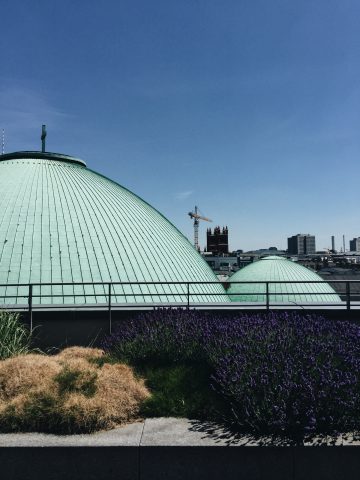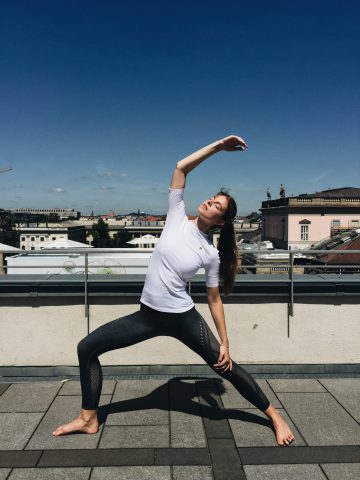 I headed back home right after yoga, took a shower and got dressed. Sunday was quite eventful as well. After yoga, I had lunch with my boyfriend, and we quickly took some outfit pictures before I had to drive to the next event of the day: a private screening of Fifty Shades Darker. I went there together with Luisa, and we had a lot of fun 🙂 We got to see the second part of Fifty Shades of Grey for the first time (I didn't go to the cinema to see it…), had some drinks and delicious cake as well as finger food. It was such a lovely day!
Monday, Tuesday and Wednesday were quite boring days at the office. I had only three days to get all the work of a week done, so I was working non-stop and can't tell you anything interesting about these three days. I finished a lot of tasks, had a meeting on Wednesday and also worked on some cool projects I can hopefully tell you more about soon. The reason I had only three days at the office was that I travelled to Vienna on Thursday.
Let's get to the most interesting part of the week: the two days I spend in Vienna! On Time PR invited some bloggers and influencer to spend two days in this beautiful city to learn more about some of their brands. These two days were packed with lots of activities, and it was a lot of fun to explore Vienna together with Vero Moda, Vagabond, Vöslauer and Paula's Choice.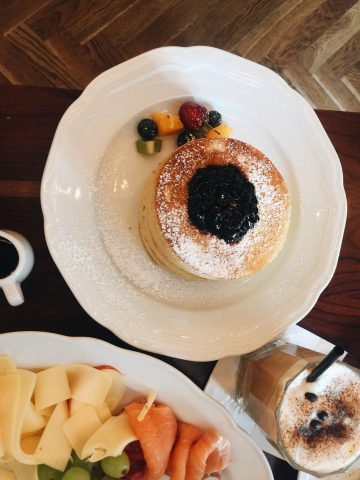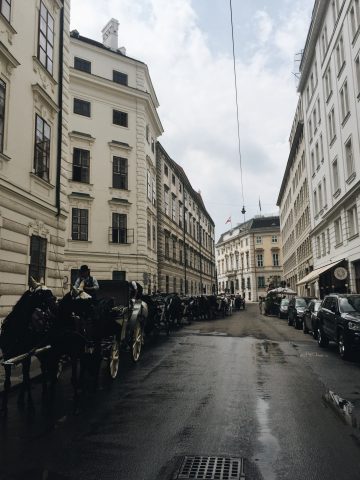 We arrived super early in the morning on Thursday, so Fata and I had a little bit of free time and went to the spa of the hotel we stayed at the Sans Souci Hotel Vienna. Afterwards, we met all the other girls who didn't fly with us from Berlin, had a second breakfast and learned more about sun protection products and Paula's Choice products in general. It was very interesting to hear about sun myths and learn more about how to protect the skin. Especially, because the weather these two days in Vienna was not only super hot (30 to 35°C) but also very sunny.
After that little dermatology talk, we went straight to the Vöslauer factory where we got a little behind-the-scenes tour. We also learned more about the brand, where they get the spring water from and how they fill it up and create new flavours. The factory is right where the source of water is and so is their thermal bath in Bad Vöslau. While the spring of water was first mentioned in 1136, the thermal bath was built at the end of the 19th century. It is right where the spring of water is, so you can not only drink the Vöslauer mineral water, you can also swim in it! How cool is that? I wish we had enough time to have a swim there, but we were busy eating lunch and taking outfit pictures at this beautiful thermal bath. We have forgotten the time and had to leave before we could take a swim in the natural mineral water. At least my feet were inside the water for a little while 😉 When you get to be in Vienna some day, you have to make a day trip to Bad Vöslau and spend some time at the thermal bath, because it is so beautiful. It doesn't look super modern, but that's what I liked best – the antique touch!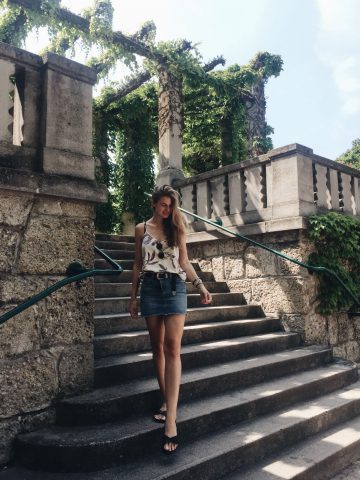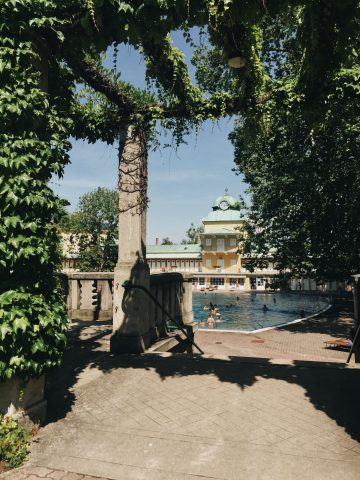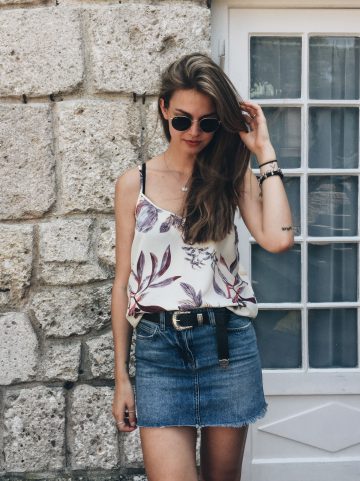 The rest of the day was all about Vero Moda and food. We had some time to shower and get changed and then we drove to the Vero Moda showroom in Vienna, which is so pretty! I fell in love with the villa and the garden. We were at the showroom to be the first ones to see their new collection for autumn and winter! Even though it was super hot that day and I didn't want to wear anything but a bikini or nothing, I fell in love with some of their AW pieces. The collection combined rough styles with more feminine, and it is all about contrasts! Those who follow me for a while now, know how much I like creating contrasts 🙂 So yep, I really liked this upcoming collection!
Last item on the agenda: an eight-course menu at restaurant Tian. You know, I love food (#nevernoteating), and I was so looking forward to this menu even though it was a vegetarian one 😉 And oh, it was so good! You might have seen my Instagram Story of that day, and if so, you saw what these eight courses were all about. It was so delicious; I enjoyed every single course, and even the drinks (I got the non-alcoholic ones) were super delicious. You definitely have to go to restaurant Tian when in Vienna and try it.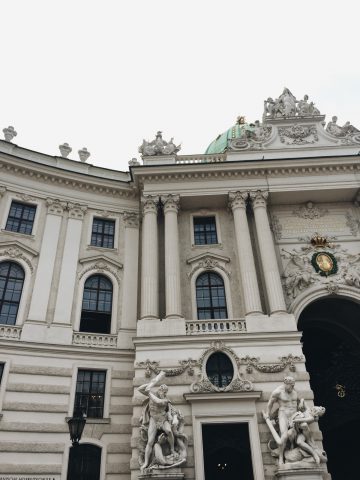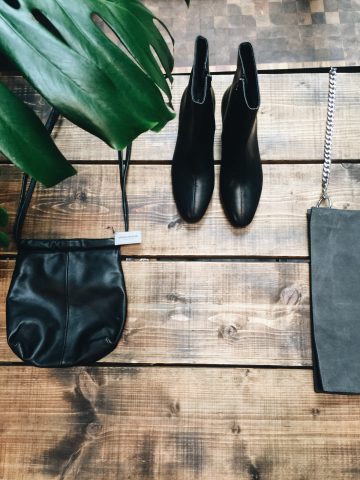 I fell asleep right away when we were back at the hotel and woke up around 7 am on Friday. I had to work a little bit before breakfast and also wanted to take a swim at Sans Souci Hotel in the most beautiful pool I have ever seen. So I worked a little bit, met up with Amandine for breakfast and went to the pool right afterwards. Because I spend a lot of time at breakfast, I quickly went downstairs to the pool, swam two laps and went straight to my room to get ready for the second and last day in Vienna. That day was all about exploring this beautiful city and Vagabond. We first had a tour, got to see some of the most beautiful places in Vienna and had the chance to buy Sacher torte as well as Mozart balls. After walking through the streets of Vienna for almost three hours, it was time to head to the 25 hours hotel for the Vagabond presentation. We got to see the new collection, try some of the styles and also had some snacks for lunch. What I like best about Vagabond is, that they have pretty nice styles in my size (I am a 42 – EU size). The new collection includes the styles, Vagabond is well-known for, as well as some unisex styles. You can already find some pre-autumn styles online, so have a look and get an idea of what the new collection might be like. 🙂
The Vagabond presentation was the last item on the agenda, so we headed to the airport afterwards. Of course, our flight was delayed, but due to that, I had some time to work at the airport. I arrived around 7 pm at home, took a shower, had dinner and went straight to bed afterwards – you have no idea how tired I was after these two amazing days in Vienna! Thank you so much On Time PR, for inviting me – I had a blast!