Good morning and happy Sunday from Amsterdam! We arrived here very early this morning and are staying until Tuesday, but before I tell you more about this trip, it is time to share everything about the past week with you. So lets start with the past Saturday. The weather last Saturday was simply amazing, so we decided to drive to a lake a little bit outside of Berlin. But before that we had to run some errands and take new outfit pictures. We arrived at the lake around 2 pm and spend there only two hours lying in the sun and doing nothing but relaxing and reading books. I really enjoyed this summer day and I really enjoyed being outside, but in the evening I was so tired, I didn't want to go out or something like that. That's why we spent the evening at home, prepared dinner and just watched Netflix. The weather on Sunday was as perfect as on Saturday and this time we started the day by the waterfront. We had a quick breakfast at home, drove to the riverside and spend there some hours before my boyfriend had to leave for a soccer match.
I usually go for a long distance run on Sundays, but it was too hot, so I drove to the gym instead. But it was super hot at the gym as well, so I only ran 5 km and did a quick workout before heading back home. I quickly showered and put on clothes, collected Luisa at Potsdamer Platz and together we drove to an event hosted by Johnny and the food. Afterwards we had Frozen Yoghurt and then it was time to drive home for dinner. You see, it was both a very exciting and relaxing weekend. I really could get used to this kind of weekend here in Berlin 🙂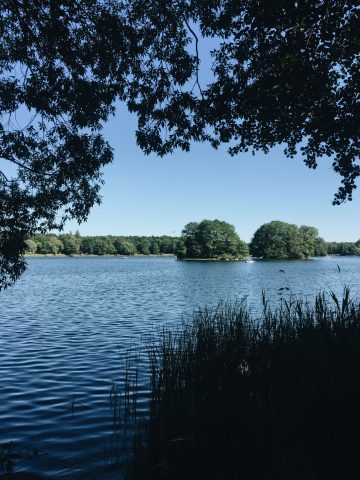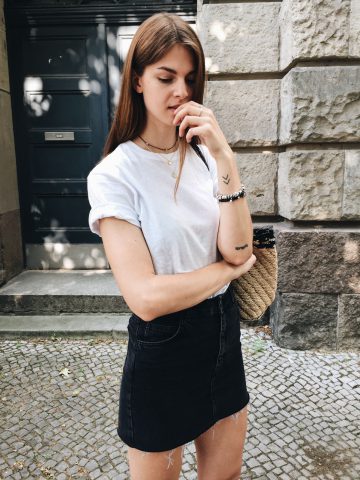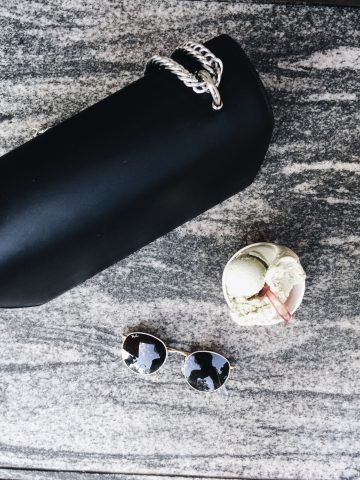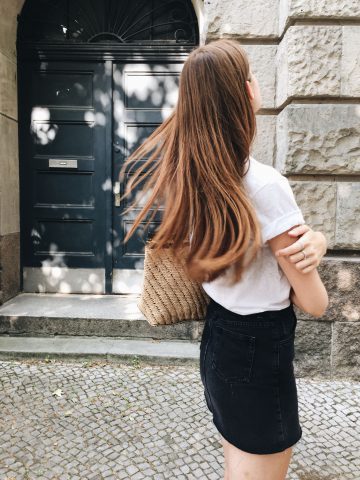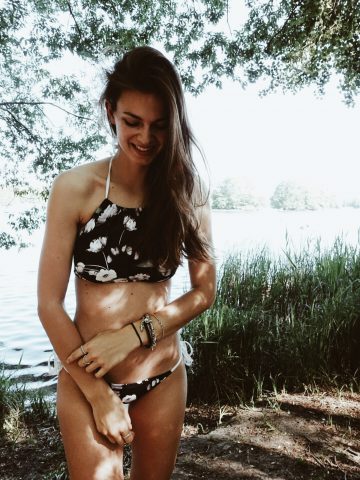 On Monday we drove straight to the office, because we had a lot of work to get done – I know, I am saying that every single week… but that's just how it is. We worked all day, took some outfit pictures in the afternoon and had ice cream afterwards! The rest of the week was very similar to this. We spent most time of the day at the office, were super exhausted in the evening and did nothing but eating dinner and watching series. I even didn't go for a run as I usually do on Tuesday. But on Wednesday I stick to what I start every Wednesday with: a yoga class. And guess what I was doing afterwards? Right, I drove to the office and worked all day. Nothing interesting to tell you about that day either. The same on Thursday: work all day, but I didn't have a yoga class, I went for a run in the evening instead.
So let's get right to Friday. Friday didn't start at the office, because I had to visit the Gant store as well as the Subdued store that day to pick new clothes for an upcoming collaboration. I met up with my mom and sister in the morning, because they accompanied me to the stores. Before that we had a quick breakfast including lots of coffee. Afterwards they helped me to choose the outfits and I can't wait to share them with you soon 🙂 Around noon I arrived at the office, had lunch with the others and then it was time to get at least a little bit of work done. I had to prepare a couple of things for our trip to Amsterdam, so the rest of my Friday was super boring. I did nothing but working and was super happy when I left the office in the afternoon. Of course, I didn't finish all the tasks, but I had to bring only a little bit of work with me to Amsterdam, so that's fine 🙂