And Happy Sunday again! Can't believe another week is over and it's already mid month! At the risk of repeating myself, time goes by way too fast. But that's no reason not to talk about my past week as I do it every Sunday, so here you go:
Last Saturday was our last day in Cologne. Well, we didn't have a full day in this city, because we left around noon to drive back to Berlin. We slept in that day, had a quite late breakfast at a restaurant called Noa and started our journey back to Berlin at 12.30 pm. We spent most time of the day in our car because it takes about five to six hours to drive from Cologne to Berlin.
The weather was quite nice, and since I really like long drives by car, I didn't mind spending the day in the car 🙂 We arrived in Berlin in the evening, went grocery shopping at spent the rest of the day on the sofa watching Suits. Even on Sunday, I didn't do a lot. I just went for a run and relaxed the rest of the day. Unfortunately, the run wasn't the best idea on Sunday because since that run my knee is swollen and I haven't been able to run. I went to a doctor on Monday, and all he said was, that I shouldn't run for now and have to do MR imaging. Getting an appointment there is quite hard, so I still haven't gotten it done… and as long as I don't know what's wrong with my knee I can't go for a run and train for the half marathon – that sucks a lot!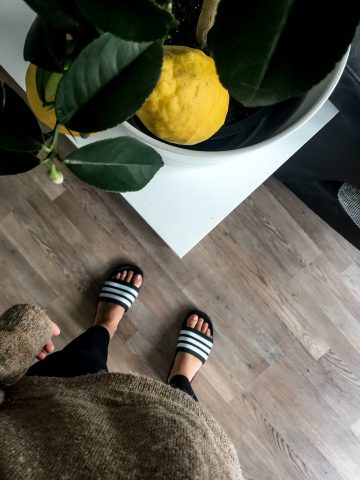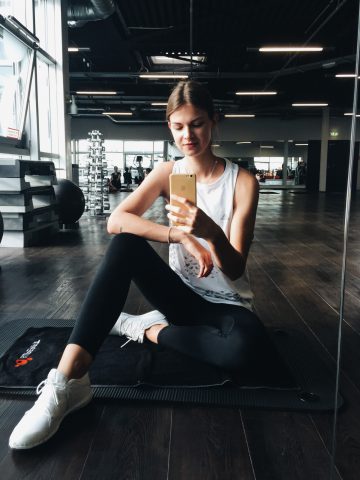 After being at the doctor for about an hour (I don't know why one always have to wait sooo long), I spent the rest of the day at the office, because I had a lot of things to get done. Tuesday started with a meeting, and afterwards, I went to the office again. So Tuesday was another dull day 😉 And guess what? The rest of the weekend wasn't better. I spent Wednesday and Tuesday at the office again. But on Wednesday I did a quick After Effects workshop, and on Thursday I met up with Luisa (Schere Leim Papier) at the office to work on a new project. I'm already super excited about this project and can't wait to tell you more. Just a little hint: it's more than a DIY project 😉 I hope I can tell you more soon.
Friday was a little bit more exciting. The day started at a doctor again, because I had to get a CT done. I went to an ENT physician the other day because of my house-dust allergy, and he said, that it doesn't look quite good. I will need surgery for sure, but he needs to see the CT results first to give me more information… I hate the fact that I need surgery, especially because it's something in my face. But if it will help, I have to do it. I will keep you updated, but right now I'm waiting for information as well.
After the CT I went to the office, worked for a couple of hours, and in the afternoon I visited the re-opened Subdued store here in Berlin. I had a look at the new collection, picked out my favourite pieces and guess what? I will soon share all the looks with you on the blog and Instagram 🙂 For now, that's it. There's not much more I could tell you about my past week. Let's hope next week will be more exciting 😉