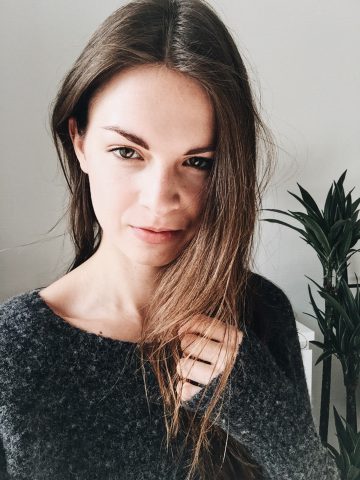 Happy Sunday and greetings from Morocco! Even though I would love to share the first pictures shot here in Morocco and tell you more about what I'm doing here, it's time for a new "24 hours a day, 7 days a week" post today. And that means that I'll tell you everything about my past week starting on last Saturday and ending on Friday. The last weekend was quite productive: we finally brought our old mattress to the waste disposal site, drove to IKEA to buy a new mirror for our bathroom and some plants – FINALLY! I wanted to buy some flowers for our home for so long, and now we finally have some, and it looks so much better. It's great to see that this small change makes such a big difference at home. We also cleaned our home, and I cleared out my closet to make space for new spring and summer styles. In the evening we stayed at home to relax and start watching the fifth series of Suits. Sunday was quite calm, I just went for a run, worked a little bit, but spent the most time on the sofa watching Youtube videos and Netflix.
On Monday I finally went to the gym again. I just got a membership at a new gym, SuperFit, and it's great to be at a gym again. I worked out but didn't run that day because I already did it the day before. Afterwards, I drove to the office where I had a lot of work waiting for me. Tuesday and Wednesday looked quite the same, but I didn't have the time to go to the gym. I just had too much work to get done before my flight to Morocco on Thursday.
After a couple of boring days at the office, I finally flew to Morocco on Thursday morning. I met Vanessa (Varadise) in Madrid because she was flying from Munich and I am from Berlin. We flew together to Marrakech from Madrid, and once we arrived in Marrakech, we had to find the bus station to drive to Agadir for another three hours. It took us all day to get to the final destination: the Adventure Keys Surf Camp nearby Agadir. We were quite exhausted and super hungry when we arrived, so all we did was eating dinner, working a little bit and going to bed quite early. Friday was a more exciting day. It started with breakfast, and afterwards, it was finally time to go surfing. It is quite warm here in Agadir, but the water is super cold. Luckily we got wetsuits because otherwise, I wouldn't have been able to get into the water x) Surfing was so much fun even though I didn't catch one wave… I don't know if it was me, the waves or maybe the board I had. It probably was me, because I'm not the best surfer x) But we're here until next Thursday, so I have a couple of more days to get better and improve my skills.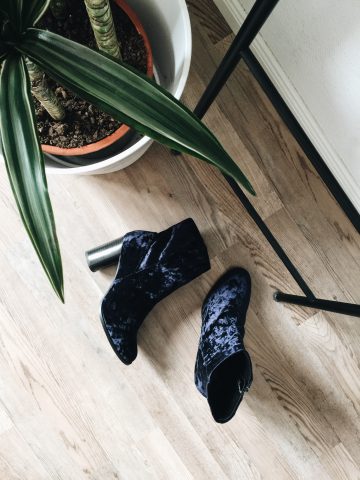 After surfing, we went back to the place we're staying at, had a shower, worked a little bit and went to the city in the early afternoon. We walked along the streets, checked the shops and restaurants and sat down at a restaurant nearby the beach where we had some fresh juices. Afterwards, we were just lying on the beach, working on our tan 😉 Friday was such a fun day, and I can't wait to tell you more about the other days here in Morocco. Next week I'll share some first pictures, and outfits shot here, so make sure to stop by. xx