Blog Posts and Youtube Videos of the Week
Again, I didn't share anything new on the blog or on YouTube. I do have a few posts planned, I just couldn't find the time to write and prepare them, so I can publish them here on the blog. But now that we are back in Canggu and finally have good internet as well as enough space including a proper desk to work, I am very optimistic that I will share at least one new post with you next week. Now that we are back in Canggu, we haven't anything planned and have enough time to get some work done in between sunbathing, swimming and relaxing 🙂
Looks of the Week
Again, I was wearing bikinis or swimsuits most of the time and we didn't take a lot of outfit photos. When I wasn't wearing swimwear, I put on a pair of denim shorts and a t-shirt and we took a photo of this combination once. In addition to this, we also took some outfit photos for the blog that are a bit more editorial style.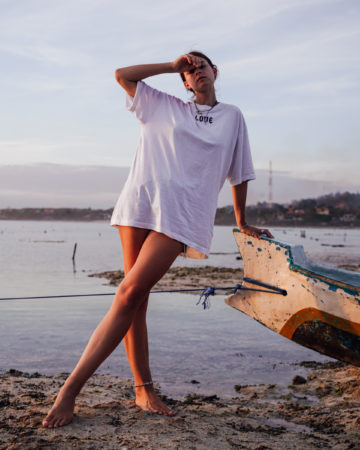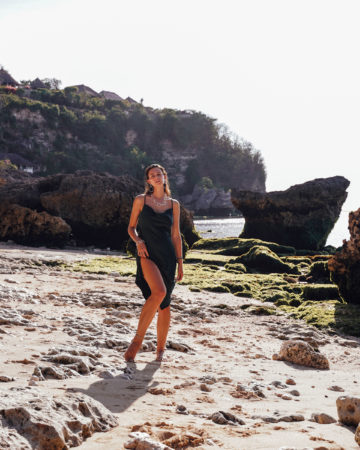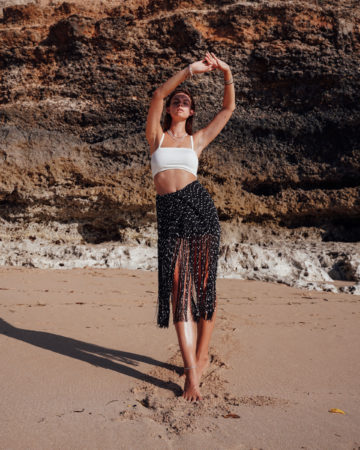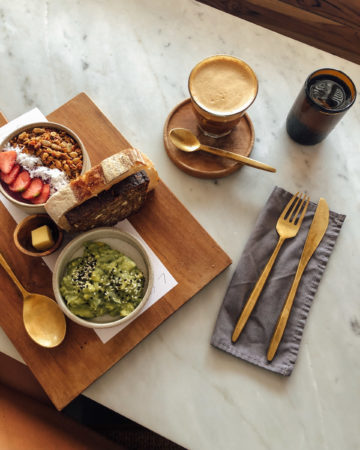 What happened the past week
Another week in Indonesia is over, and the second half of our time here has already started. The second week here, we spent at places we hadn't been to before. Last Saturday we took a speed boat to Nusa Lembongan, and from there, we had to walk the Yellow Bridge to go to Nusa Ceningan, where we spent four nights in total. The plan was to spend some days there to go surfing as well as explore another Indonesian island, but we ended up not going for a single surf. It currently is off-season here and due to that, it was very calm on Nusa Ceningan and Nusa Lembongan. When you want to go surfing there, you need a surf school as the Nusa Islands don't have beach breaks, only reef breaks. The surf school we wanted to go with, didn't seem to be open and we couldn't find any alternatives. So instead of surfing, we spent our days there with driving around the islands.
We went to Nusa Lembongan, drove around, went to some spots such as Dead Pool and also saw some beaches. On Nusa Ceningan we did the same, but the island is even smaller than Nusa Lembongan. We went to the Blue Lagoon and a secret beach and just had a few very calm and relaxing days.
On Wednesday, we took the boat back to Bali. We didn't go straight back to Canggu, the area we usually stay in, but to Uluwatu. I always wanted to see Uluwatu as well. When we were in the area last year, I got very sick and we couldn't see anything. It was on my list for this time, so we booked an Airbnb for three nights and explored the area. We stayed in the middle of Uluwatu, so it was around 15 minutes by scooter to all beaches. The plan was to see as many beaches as possible, so on Wednesday, we got a scooter and drove to the west side of Uluwatu. We had a few beaches on our list but ended up going to two only as it was very hot. Even the next two days we came back to these two instead of going somewhere else as we really liked them. We went to Dreamland Beach first and walked a little bit further to get to Hidden Beach, which we liked much better than Dreamland Beach. The other beach we went to was Bingin Beach, and this one was our favorite! You have to walk down (and up) some stairs to get to the beach, but it's definitely worth it.