November is here, and the year is slowly coming to an end – who else is not ready for a new year yet? I can't believe how fast time goes by and that October is already over. It was a great month, even though we didn't spend it in Bali as we originally had planned back in summer. Instead, we went on another travel, and in the following, I will tell you everything about it. And since it's the only big highlight of October, this post will mostly be about this one travel.
Last days of Paris Fashion Week
Beginning of October, I was still in Paris for Fashion Week. I had a few more days filled with showroom visits and events. It was a bit hectic, but I really enjoyed the fashion week trouble, seeing the new collections, and getting inspired for the upcoming seasons. We were fortunate with the weather most of the time, only on my last day in Paris it was raining. Luckily it was a day with almost no shows and events, and I spent it together with Tonya walking through the streets of Paris, shopping at Galerie Lafayette, and having a really nice dinner in a random restaurant we stopped at just because we were starving.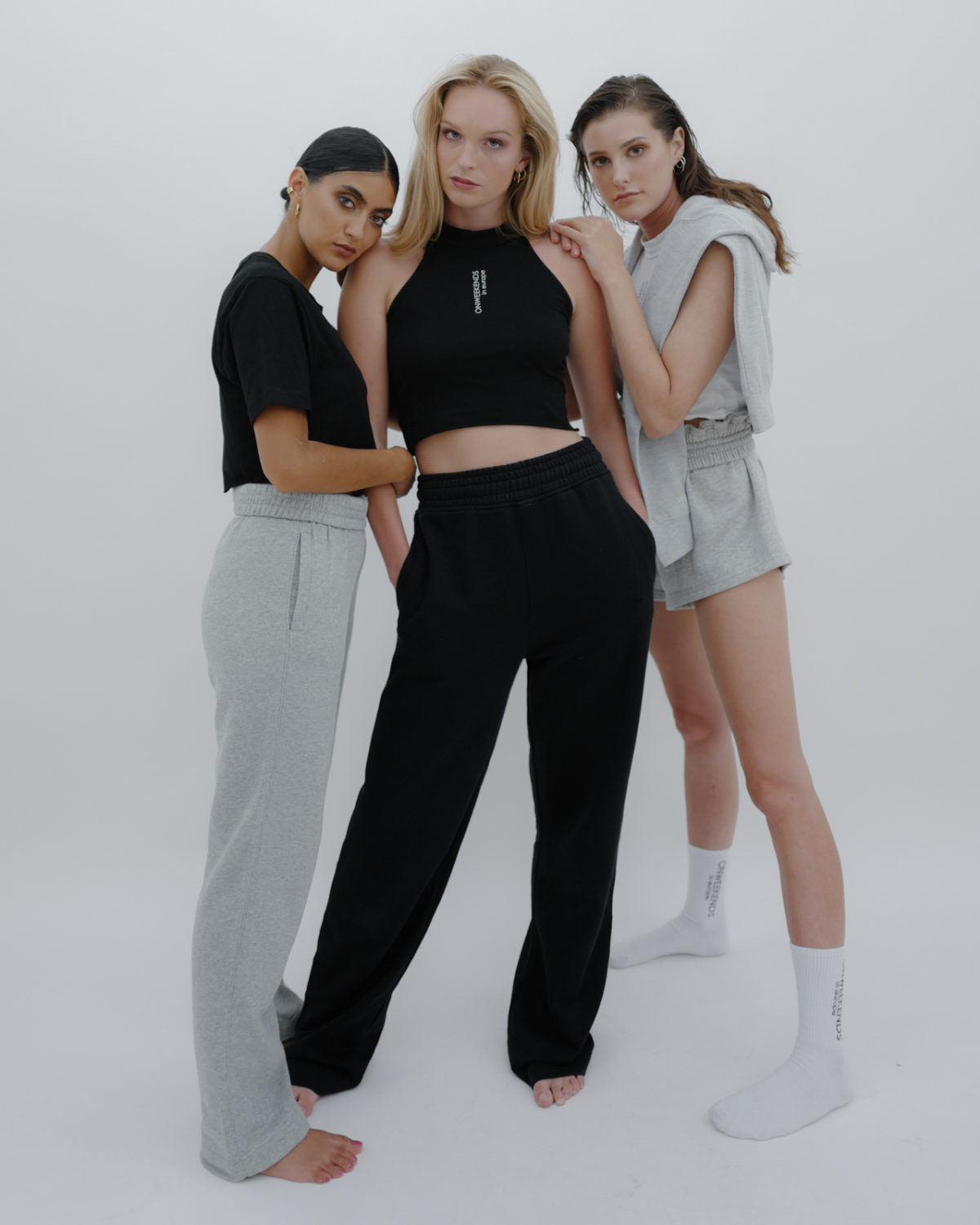 Introducing ONWE Girls Videos
ince our big ecom shoot for ONWEEKENDS end of July, I worked on a project called "ONWE Girls. " ONWEEKENDS is not only about fashion and about Model Off Duty style. We also want to focus on the people behind the brand, the people wearing and living ONWEEKENDS. It is all about the people that inspire us the most. And to share more about these girls, about our ONWE girls, I worked on a video series and shared the first two videos in October. We asked every girl the following questions:
Where are you from? And where do you feel at home?
What is your biggest dream?
What is your passion?
What does style mean to you? How do you feel most comfortable?
Check out the videos on Instagram (@onweekendsshop) to hear their answers.
Our very first camper vacation
Time to talk about the traveling we did in October. 🙂 I actually don't know if I've ever shared our plan to buy a camper van with you. We've been thinking about it for almost two years now, even though we'd never made a trip with a camper until October. That's why I decided that we should stop looking for campers for a moment and do a vacation with one first to see whether it's something we would enjoy or not. I checked a few camper rental services. We ended up doing our first camper vacation with Camper Boys because they have a great selection of campers, including one that we were interested in buying ourselves: the Grand California. I am currently planning a few more blog posts about this whole topic so that I won't get into any more details about the camper at this point.
Later this week (or latest next week), I will also share a detailed post about our very first camper vacation with Camper Boys. So today, you'll only get a brief overview that will hopefully make you want to read more about it soon 🙂
We picked up the camper in Munich because we either wanted to go to Italy or France. The week before our vacation started, we heard about severe weather coming to Italy, so we ended up going to France – with no expectations at all because I'd never been to the Atlantic coast of France before. I am glad we went there because the Atlantic coast is so stunning. But not only the coast, but also the drive through the countryside filled with vineyards and other beautiful landscapes was such a highlight.
We spent a few nights in the countryside before meeting up with friends on the Atlantic coast. We stopped at different spots along the coast, and each spot was more beautiful than the one before. Before we had to drive back to Germany on our last day, we stopped in Biarritz to see this place. Fun fact: we first wanted to go directly to Biarritz and spent most of the time there. It's been on my bucket list for a long time since it always looked like a place with similar vibes to Bali, plus you can surf there. I am happy we made a stop there because we both fell in love with this place and will for sure come back. Not only to Biarritz, to the Atlantic coast in general.
Outfits I was wearing in October