And just like that, it's the last month of the year, and I am wondering how it could go by so fast even though we spent most time of the year in lockdown at home thanks to the pandemic. I already know that December will go by even quicker since it's always a hectic time of the year. But before we talk about December, let's recap November. In the following, you can read everything about the "highlights" of the month.
Checking out potential office spaces – did we find the one?
Those who follow me on Instagram might already know that we need to find a new office space as soon as possible. We've been in our current office for almost five years now, and the contract ends the day before Christmas this year.
We've been looking for a new office space for weeks, and it's so hard to find one that's big enough, has enough rooms and is affordable at the same time. But we might have found one – finally. We visited it three times in November to discuss everything as it's a space that needs not only some touch-ups but also a full modernization. It has a lot of potentials, and I can see us working there. So fingers crossed, we will get the space and can move in there next year.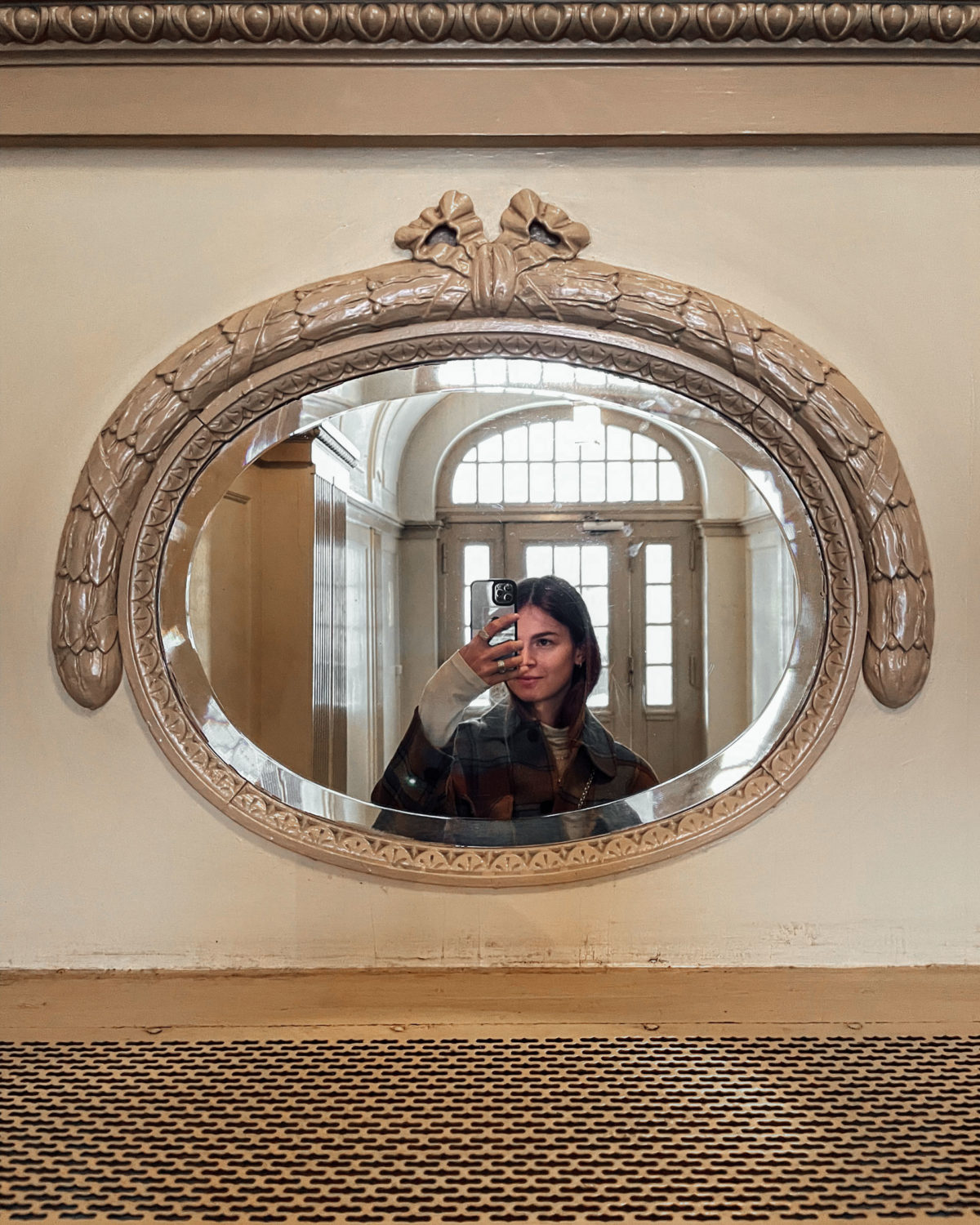 I tried EMS training for the first time
When it comes to sports, I love to try new things, and in November, I had my very first EMS training. I have to admit that I was skeptical. Only working out for 20 minutes once a week sounds too good to be true 😉 I can't really tell if that's enough and what effect the training has since I had three trainings so far. But I can already say that it makes me feel good. I can't go to the gym at the moment, and I don't feel like running at all, so it's great to have an appointment once a week to work out. Let's see how it goes; I will keep you posted.
Working on a special project for Onvacay
November also was about work, work, and even more work. We have quite some projects on our schedule, and one of them is for Onvacay. We will soon reveal what exactly it is. I can tell you so much: it's all about food. If you want to be one of the first to know everything about it, make sure to subscribe to our newsletter. And we will also keep you updated on Instagram.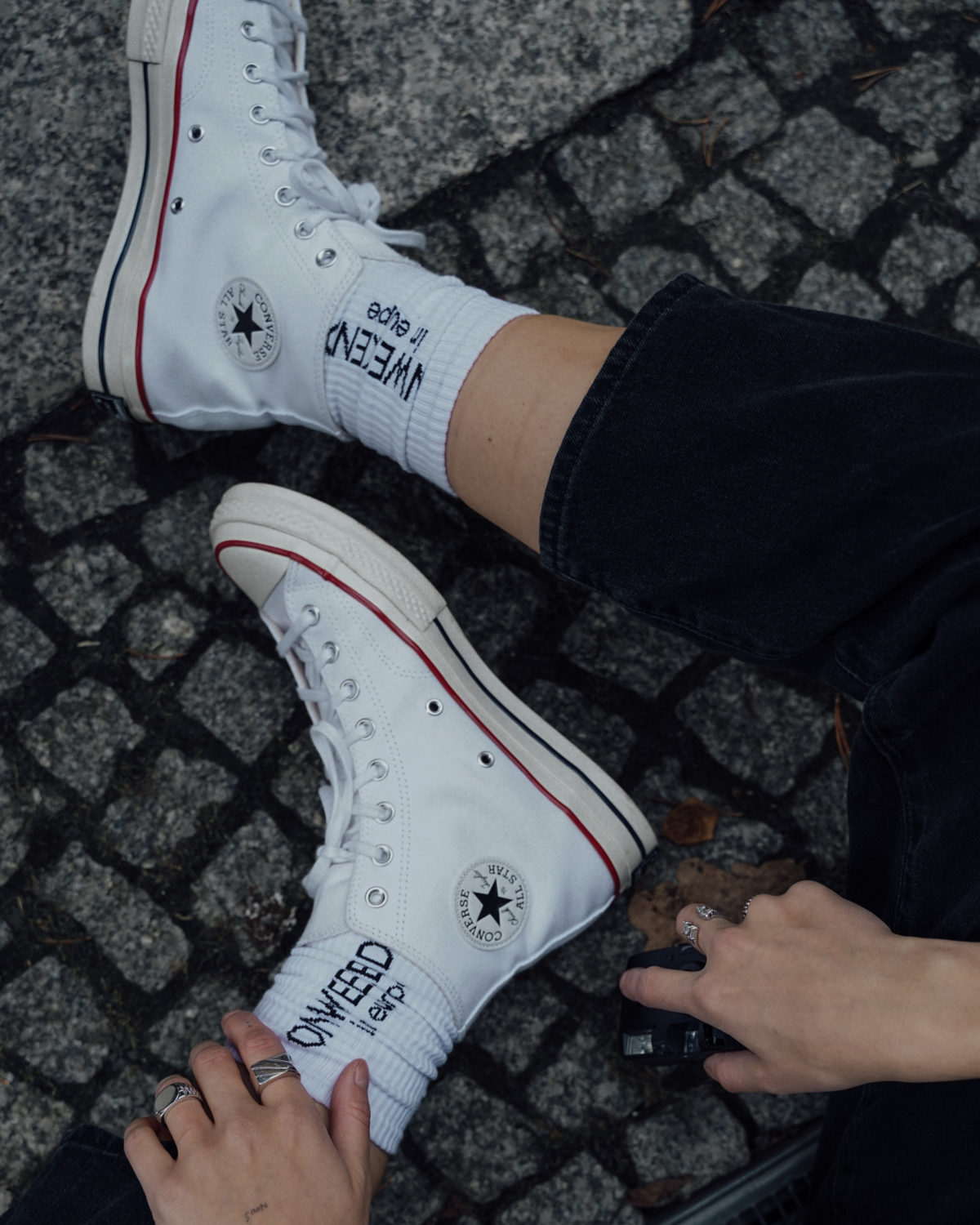 Launching new Onweekends styles very soon
I also worked a lot on Onweekends in the last months. And even though productions aren't going as planned – not at all – we will launch some new styles next week. I already revealed the products, so I can also share them with you here on the blog. Our green sweater is finally dropping as well as face masks in black and beige, socks in black and white and we will finally have our classic in europe t-shirt in a cropped version as well.
We don't have the exact launch day yet, so you can either subscribe to our newsletter or follow Onweekends on Instagram for updates.
Changed up my morning routine
My morning always looked the same for the past years: I woke up early, made breakfast, went back to bed to eat, and stayed there for about an hour to check social media, emails, etc.
This already changed when I started with intermitted fasting. I still woke up early, but I didn't get out of bed to prepare breakfast. Instead, I started by checking my phone right away.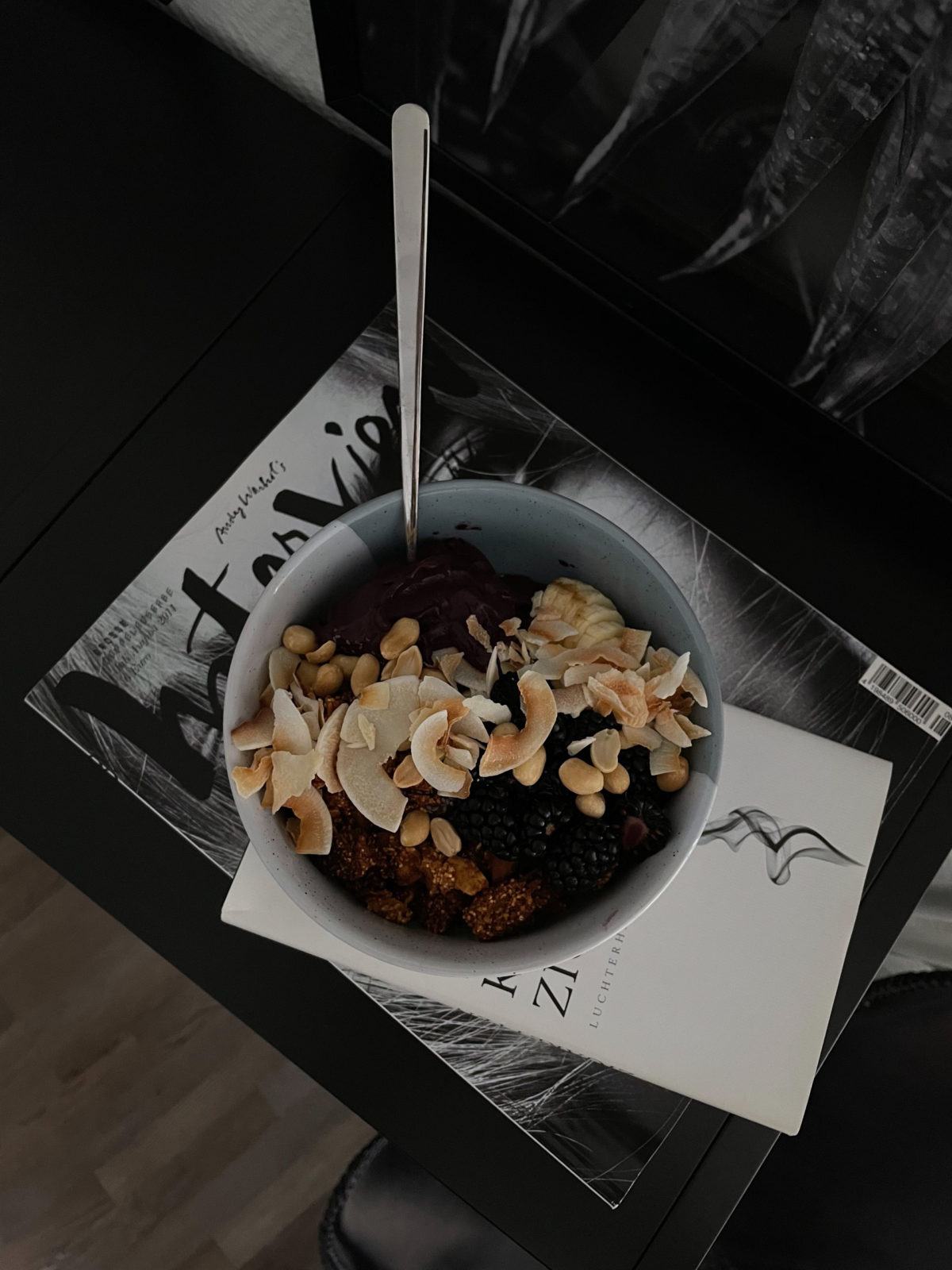 Mid-November, I felt that I needed a change; I didn't want to start my day by checking my phone. Instead, I wake up at 6.45 am. I go to the bathroom, wash my face, brush my teeth, put on comfy sports clothes, and do 30-45 minutes of yoga or an easy workout. Afterward, I shower (when I worked out), make myself hot lemon water, and go back to bed for about 30 minutes to check social media. Afterward, I usually prepare myself some breakfast and do some o mails on my laptop before heading to the office.
What does your current morning routine look like?
Outfits I was wearing in November