Guys, can you believe that today is the last day of 2017?! I truly can't! But the end of the year isn't necessarily a bad thing because it also is the start of a new one 🙂 I didn't prepare a special post for this last day of the year. I won't share a recap or my favourite moments of the year, and I am sorry about that. Today I will just share another "24 hours a day, 7 days a week" post to tell you more about what happened the past week as I've done it (almost) every Sunday this past year.
Last Saturday was a very busy day because it was the day before Christmas and we had to buy some last Christmas presents. We were running around town for a couple of hours until we had everything together and super happy as soon as we were back home. We took it easy the rest of the day, stayed at home and watched some series on Netflix. On Sunday we had the first Christmas dinner, but before that, I went to the gym for a boxing class. It was so much fun, but I also was a little bit exhausted once I was home haha. We got ready for the Christmas dinner, wrapped the presents and left home around 4 pm. We were back home in the evening with a fat belly and not able to do anything but watching Netflix haha.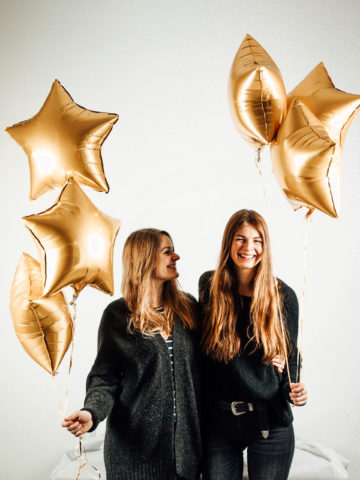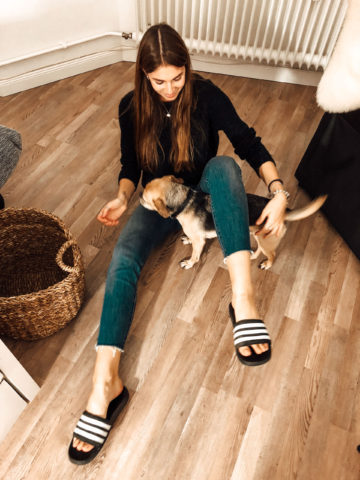 On Monday we had the second Christmas dinner, but before that, I had to work a little bit from home. I got some things done, got ready for the dinner and headed to my grandma's place to help her prepare the dinner. After the best Christmas dinner (my grandma makes the best goose) we came home quite late and once again with a fat belly. I actually didn't want to see food for the next days, but there was one last Christmas dinner planned for Wednesday. This time we went to my boyfriend's mother. All Christmas dinners were great, but now I don't want to see goose, dumplings or red cabbage for the upcoming year. I ate it three days in a row… and it's not only that I can't see goose anymore, but I also haven't felt like eating meat since these Christmas dinners.
After the Christmas holidays, we went straight back to the office. We had a lot of work to get done: accounting for SIX months! Yep, we are always behind with accounting, because we just don't like it. Is there anybody out there who actually loves accounting??!
We spent three days in a row at the office trying to get everything done, and we did! But it took us three days, and we barely had time to do anything else. Well, it's all your own fault. We should do it monthly, and I always say that I will do it monthly next time and then I just don't do it and wait for three or (as this time) six month until I can't respite it anymore.
So I wish these last days of the year would have been more exciting, but they actually haven't haha. So how about you telling me more about your last week of the year? I would love to hear whether you were enjoying some free time or had to work as well. xx