Happy Sunday everyone 🙂 I hope you are enjoying your day off to the fullest. I actually thought about skipping today's "24 hours a day, 7 days a week" post, because there is not that much I could write about. The past week was quite calm regarding events, and I spent a lot of time at the office. Work didn't become less since I came back from one-month travelling and I really could need some help haha. But it didn't feel right not to share all the details about the past week and skipping today's post, so here you go:
The past Saturday we finally took some time to drive to Ikea and other furniture stores to buy some things for our home. As you might know, some parts of our apartment got renovated while we were away and now we need new furniture and decoration. We got a sideboard for our living room but didn't get all the other things we need. But at least we could put together the sideboard, and now it's already looking a little bit better than before. It took us the whole day, so once we finished putting together the sideboard, we didn't feel like doing anything but watching Netflix and eating dinner. The next day was calmer, and I spent it at home. I had to shoot a couple of projects and work on some blog posts for the upcoming week and barely had time to do anything else. In the afternoon we cooked dinner at home and watched some series on Netflix before going to bed quite early.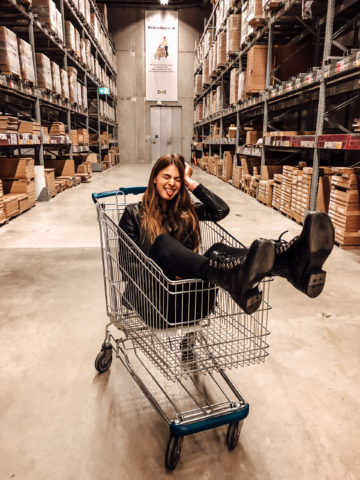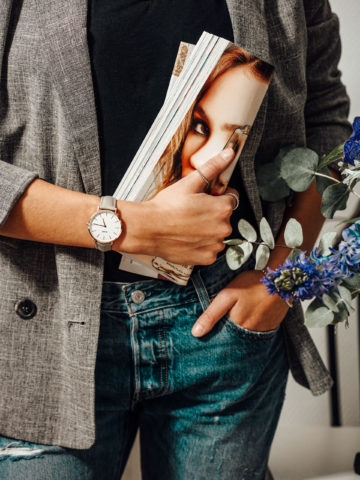 A full week of work was waiting for me, and I spent all day on Monday and Tuesday at the office. On Monday evening we met up with my family for dinner, but that's it. Wednesday was the most exciting day of the week. It started at the office, but around noon I had to leave for the Fabletics event. And guess what we did? We went flying in Germany's biggest wind tunnel, and it was one of the best experiences I've made. Seriously, I had so much fun; I could have spent way more time there trying to fly and testing how everything works. Some people say it's similar to skydiving, but it isn't at all. You don't get the same feeling as when you go skydiving. It is different but still great.I definitely want to do it again, and I can truly recommend it guys! 🙂
After the event, I drove back to the office, worked for a couple more hours and went home for dinner and Netflix. Yes, we do watch a lot of Netflix hahaha. Thursday was another busy day I didn't have a lot of time at the office to get work done. I first had a meeting at the Aspria members club for a guided tour and a quick workout. Afterwards, I had another meeting, which took a little bit longer than expected. I had to head back to the office quickly to get some things done and spent the rest of the day there. I was super tired once we were home and happy to fall into my bed. I wanted to get enough sleep before the last workday of the week, so I could get a lot of things done that day. We got up early on Friday, but I really had issues getting myself out of bed haha. We drove to the office, worked and in the evening I went to a family's birthday party. That's it. That's what my past week was all about. How was your past week?