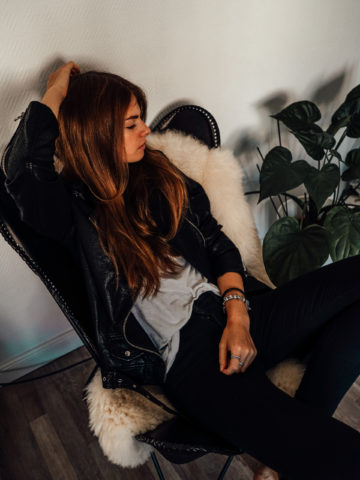 As I told you last week, today I have a little bit more I can write about since the past week was way more eventful than the week before. I went to a couple of events and met up with friends, and in between all of these events, I also spent a lot of time at the office. On the past Saturday was the first event, I was invited to Hamburg to ring in the Christmas season together with Yves Rocher. I had to take the train around noon and arrived in Hamburg around 2.30 pm along with other bloggers from Berlin. I was super happy about the time on the train because I used it to work a little bit. 🙂 Once we had arrived, we drove to the event location but had to sit down in a café because we were an hour early for the event. I had such a fun time with the other girls, we learned the basics about calligraphy and packing Christmas presents more creatively. It actually was quite exhausting, because we wrapped Christmas presents for about three hours! But I also had a lot of fun. Nevertheless I was happy when I was back home and could fall into my bed. I arrived around 11 pm, so it was quite a long day!
After being in Hamburg for an event on Saturday, I wanted to take it easy on Sunday and relax a little bit before another busy week. I took some pictures at home, prepared some things for the upcoming week and went to the gym. I know, going to the gym doesn't sound like relaxing, but I actually wanted to go, and it felt great.
Monday was a full day at the office, and I actually had to work very hard to get as much as possible done. It was one of the only days of the week I really had my full nine hours to get work done. After work, I met up with a friend, and we went to one of my favorite restaurants in my neighborhood for dinner. I had pasta and a super delicious Tiramisu, and we sat there and talked for almost four hours. 🙂 Tuesday started at the office again, but I had to leave a little bit earlier for a meeting. I was quite productive before I had to go to the meeting, it felt great to get things done. My to-do list still is very long, but I am slowly getting to the point where I can start planning the festive season of the year. Do you have any wishes? What topics do you want to see on the blog?
Wednesday was the shortest day at the office because I had two meetings and one event! I had a fitting at Hunkemoeller for the new Doutzen Kroes collection and a fitting at Cross Jeans for an upcoming concert I will go to in Berlin. The concert is next week, and I am super excited, I can't wait to tell you more about it soon and to take you along on Instagram. 🙂 After that Cross Jeans Fitting, I headed to Kreuzberg for the last appointment of the day: an event. It was a DIY workshop hosted by Cheerz and TWERCS, and we created Christmas decoration with polaroids. I have to admit, that I am not quite good at all this DIY stuff, but at least I had a lot of fun 😉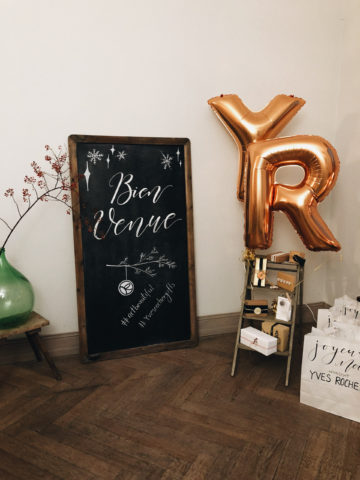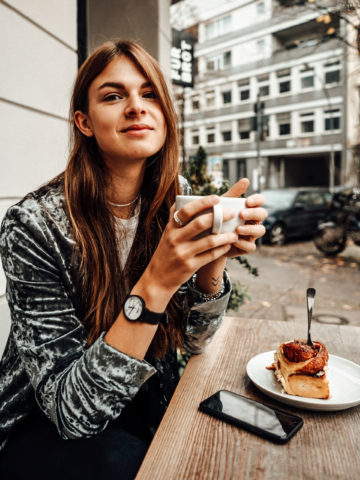 The busiest day of the week was Thursday. My day started with a missed doctor's appointment (I had the wrong time on my calendar…). Once I was back home, I shot a couple of pictures for upcoming projects and went to the office afterward. In the evening I actually had three events, but I missed one of them due to a lousy planning – I definitely need to get better at scheduling everything. I first went to the launch of the new Eva Padberg for home24 collection and then to a pre-opening of a new club in my neighborhood. It really was a busy day, but I also had a lot of fun 🙂 Nevertheless, I was happy when I was finally laying in my bed, I fell asleep right away! I woke up super early on Friday, and guys, I was so freaking tired. I hate being awake so long because I am always super tired the next day. I would have loved to stay in bed and do nothing on Friday, but there were too many things waiting for me at the office. So I got up, took a shower, had breakfast and drove to the office! After a couple of hours of work, I met up with a friend for lunch and afterward I worked a little bit more before heading home and spending the evening on the sofa. 😉