The last month of the year has just started, and while I can't believe 2021 is almost over, I can't wait for 2022, hoping that the new year will finally be a bit better. Of course, it could always be worse, but a bit better would be nice as well. I have a lot of plans for 2022 that make me excited for the new year, so let's bring it on, hehe.
But before it's time to focus on the new year, we still have one month left to make the most of 2021. So seize it! Life is too short to wait for something new while there is so much we can do and change in the now.
Keep this in mind while we go back in time a bit with my recap of November:
Finally attending events again
November was actually quite eventful, especially when it comes to events, visiting agencies, and seeing people. Coca-Cola invited us to an event that was all about recycling and becoming more sustainable, Samsoe Samsoe had a store opening in Hamburg I got to attend since I was in town that day, and Lavazza celebrated the new calendar with a small art exhibition and some live acts.
I also went to a few PR agencies to see the new collections coming next year and styles that are dropping very soon. I am actually more excited about all the spring and summer styles coming next year but also loved all the cozy winter styles. Make sure to follow me on Instagram to see some of the styles and outfit ideas. 🙂
Our second camper trip
In November, we also made our second trip with a camper. This time we decided not to drive too far and check out what camping in colder weather is like. We spent about a week in the Netherlands, most of it close to the coast. The ocean is the one thing I am missing the most in my home Berlin. So whenever I have the chance to go somewhere by the ocean, I do it. I'd been in the Netherlands before but never on the coast, and I loved it. The coastline has lots of dunes areas which is so different from other coasts and very special. I really like the vibe it has.
We weren't very lucky with the weather, it was gloomy and windy most of the time, but at least we didn't have a lot of rain and got to spend a lot of time outside. Even though we couldn't bring Jimmy on this trip, we tried to go out and walk as much as possible. We always stayed somewhere in nature with a park or forest close by if we couldn't find a spot close to the ocean. Luckily we found a nice camping site that wasn't closed that had direct access to the dunes and beach, so we stayed there two nights.
We just had such a great time again and now know that we really want to get our own camper van as soon as possible.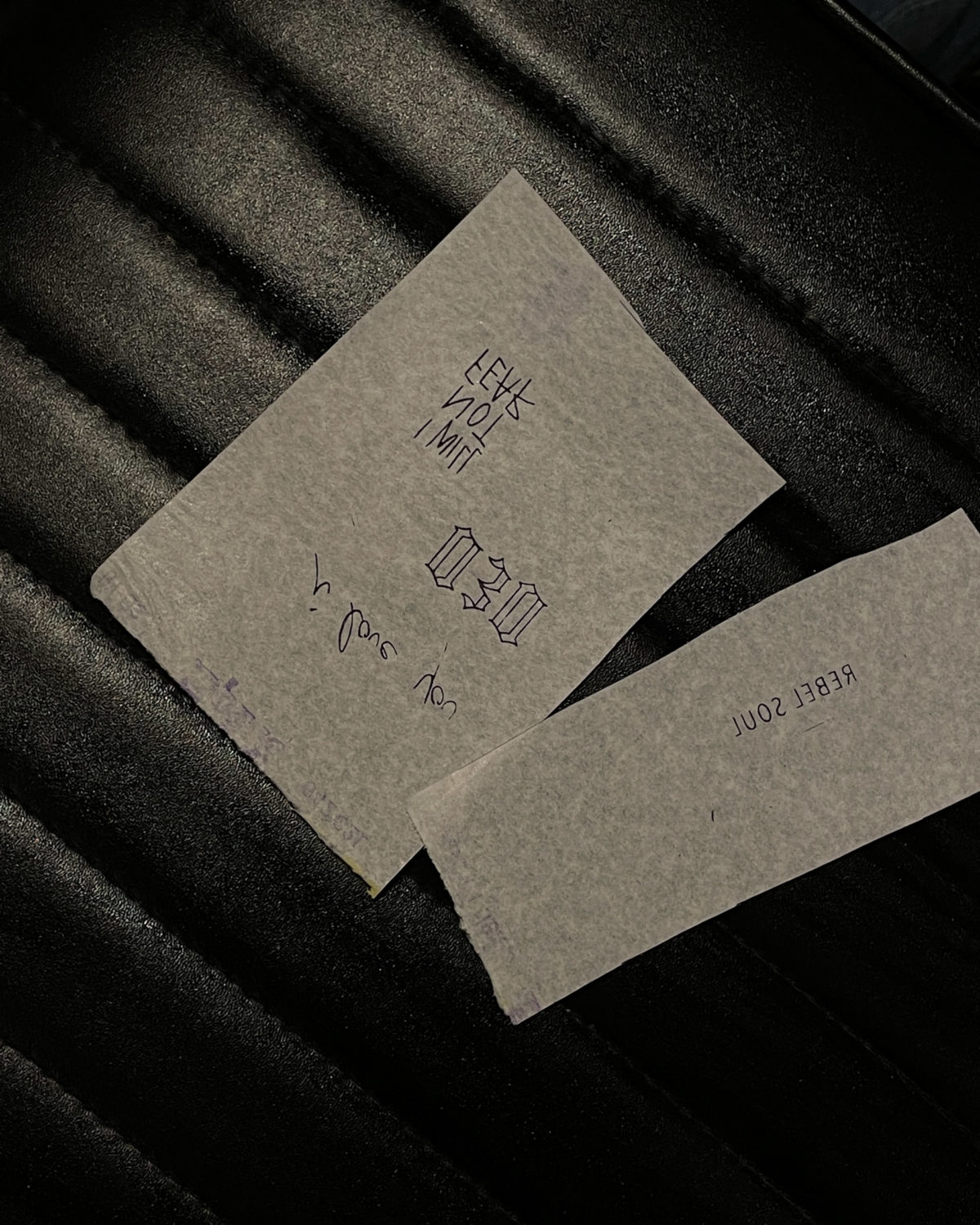 Camper fair and planning our own camper
Speaking of getting a camper van, we also visited two camper fairs – one in Berlin and one in Leipzig. We saw so many different vans and also had the chance to talk to companies that built vans based on your wishes. It made it easier for us to decide what exactly we want. We decided that we want to build our own because we couldn't find a layout that suits our needs. Also, the design of 99% of the campers isn't our taste at all, haha. The only challenge is to decide what car to get as the base, and then we have to find people to help us convert it into a camper based on our ideas and wishes. I will definitely keep you posted; this will be a huge topic in 2022 for sure.
New Tattoos
When we were in the Netherlands, of course, I had to make a stop in Amsterdam to see Joey. Those of you who've been following me for a while now know that Joey is the one who made all my last tattoos. I first visited him in 2017, and since then, I haven't been to another tattoo artist. I got my last 16 (!) tattoos tattooed by Joey; how crazy?
The last time I had an appointment at Joey was in January 2020. So it's been a while, and you probably can imagine how many ideas I had for new tattoos. I decided to get four small ones this time (and the next appointment is already booked for the other ideas, hahaha).
I got a 030 for Berlin, a Rebel Soul, in addition to my Wild Heart tattoo, "I Will Not Fear, " as well as "I Love You. " The last one is written by my boyfriend and a tattoo I wanted to get for soooo long, but I also wanted my boyfriend to be with me when I get it, and since he couldn't join me the last years, I had to wait until now 🙂
Outfits I was wearing in November
Content Creation November 2021