I've been in Sydney for almost two months now, so it's time to share my Top 10 things to do in this city. 🙂 There are a lot of things you can do in the city, but even the surrounding area has a lot to offer. If you've enough time you should definitely rent a car to see and visit some of the national parks arround Sydney.
1. Harbour Bridge & Opera House
The Harbour Bridge and Opera House are definitely one of the MUST SEE's of Sydney, because they're probably Sydney's best-known landmarks and international symbols. I would recommend to start at Circular Quay, because you can find some great spots for the perfect photograph of Sydney Harbour Bridge and Sydney Opera House while walking along the harbour. For a better view over the harbour you should do the Harbour Bridge Walk, because it's free! Take the pedestrian walkway on the eastern side of the Sydney Harbour Bridge roadway from The Rocks at the southern – it's a bit difficult to find, I always started at Wynyard Station, it's an 5-10 minutes walk from here – or start on the nothern side at Milsons Point. It's only a short walk about 30 minutes and the view is amazing.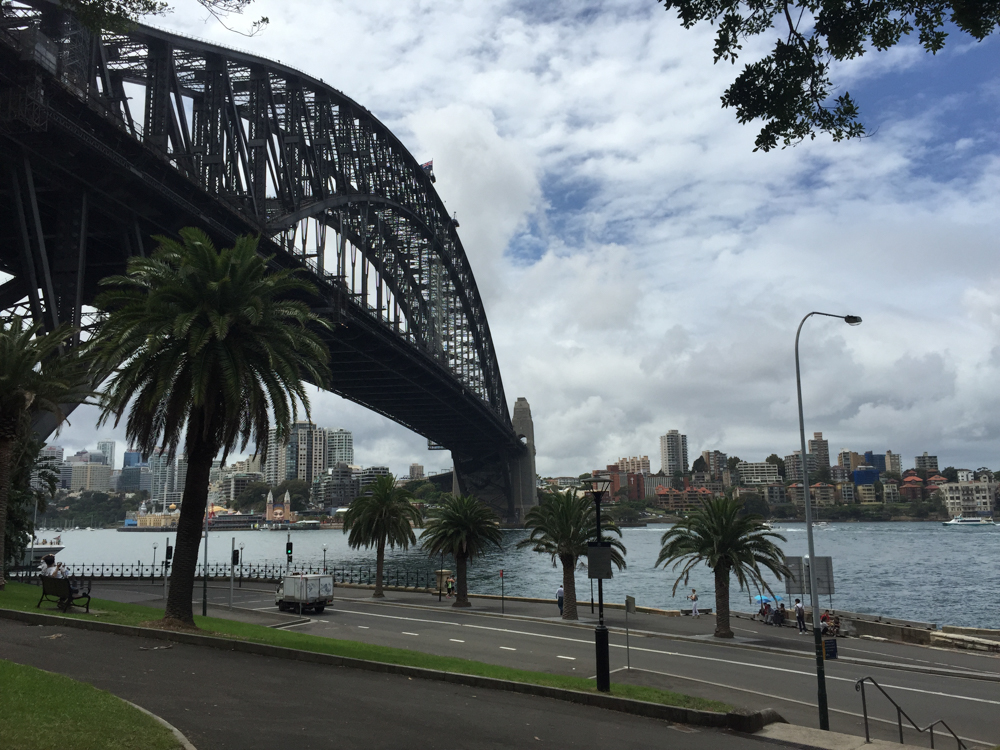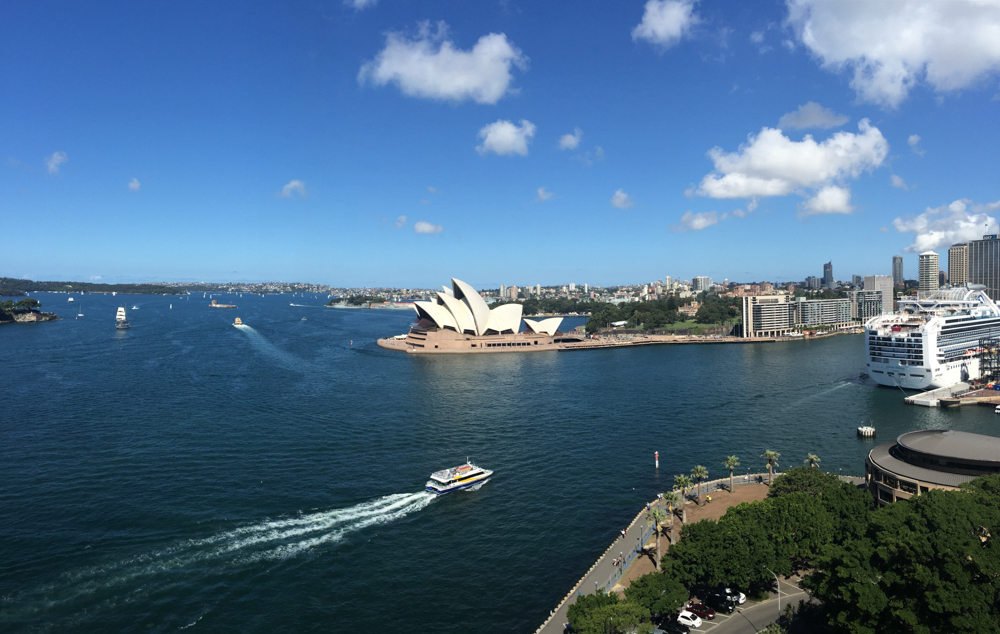 2. Luna Park
Once you did the Harbour Bridge walk you should make sure to include at least a short stop at Luna Park. I talked to you about the Luna Park Sydney last week, so you might already know what it is about. If not, here are the essentials in brief: the Luna Park is an amusement park on the northern side of the Harbour Bridge. You don't have to spend a whole day here, but it's worth a visit. Not only because of the rides, but also because of the beautiful design and the great view. If you want to know more about it, make sure to check my Luna Park Sydney Post.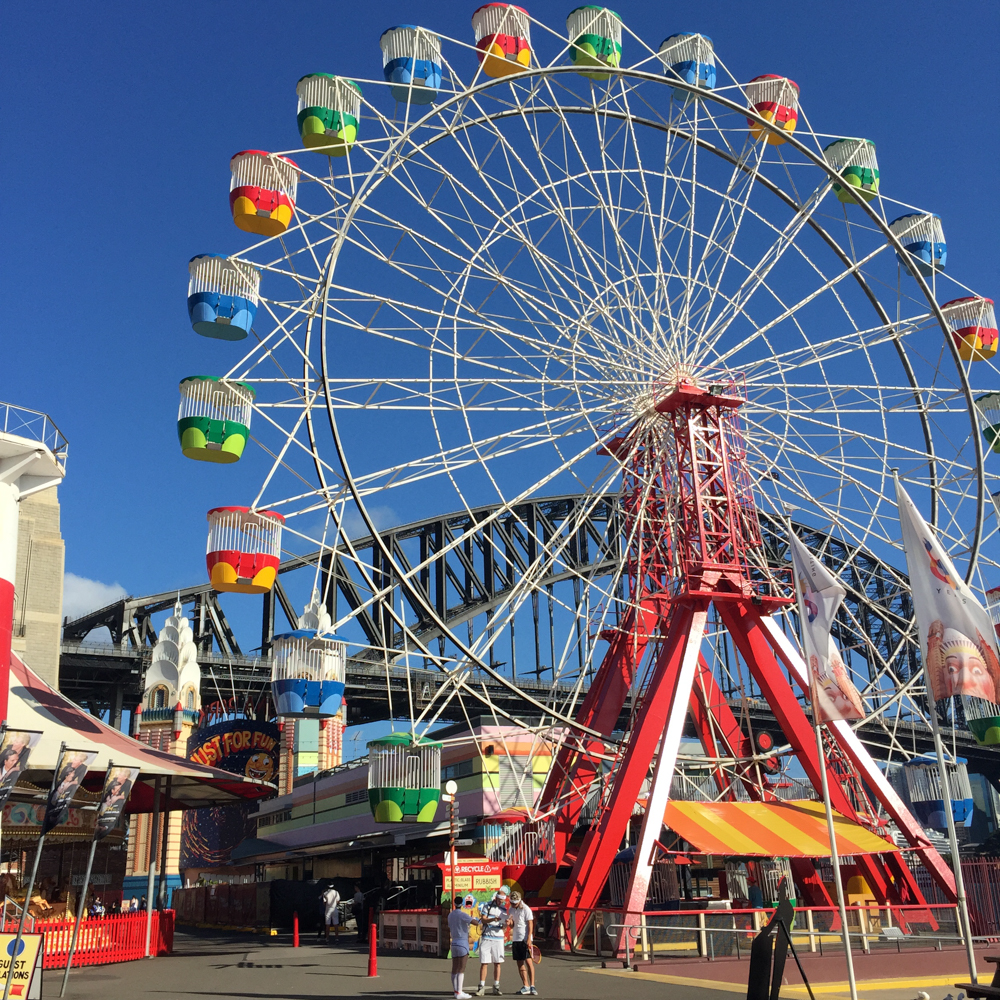 3. Beach Walk
There is no city like Sydney offering hundreds of beaches to choose from. The most iconic of these beaches is Bondi Beach, but there are so much more. So what about doing the Beach Walk, better know as Bondi to Coogee Costal Walk, to discover some of Sydneys beautiful beaches? The walk is about 6 km long and takes 1-2 hours. This might sound like a loooong distance, but trust me, it's worth it. You'll come along different beaches, rockpools, parks and you'll have the chance to enjoy spectacular coastal views. Take your time and enjoy the views. I would recommend to do it in the morning or evening, because it is way more exhausting during the day.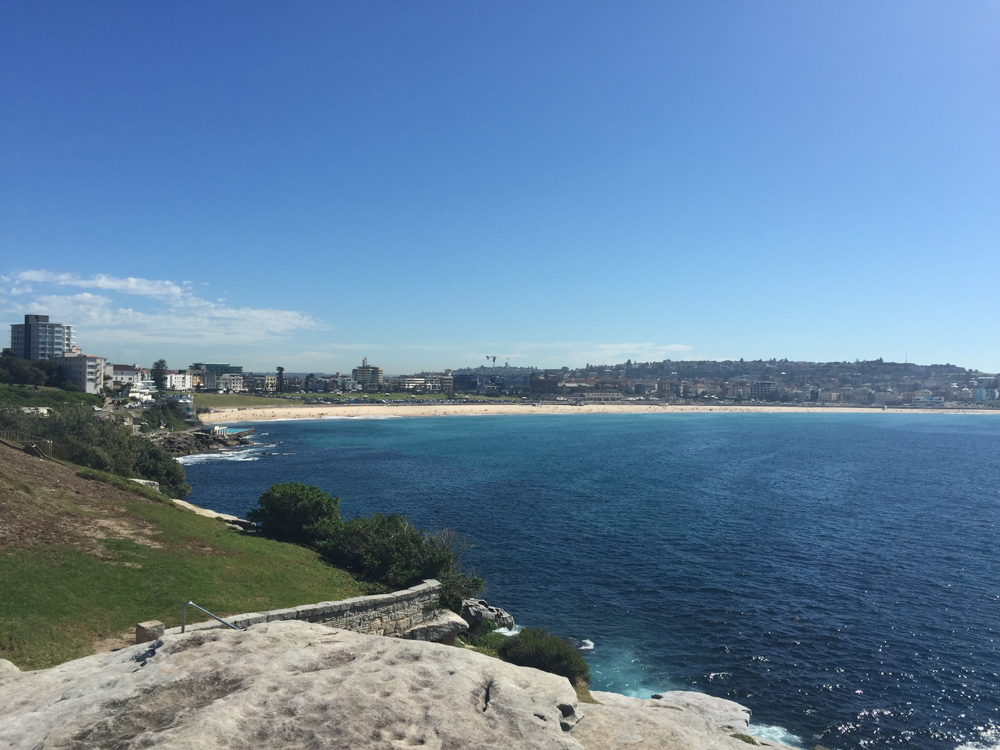 4. Royal Botanic Gardens
If you're looking for a quiet place in a busy city like Sydney, go to the Royal Botanic Gardens. It's an excellent place to escape the noise of the city and the best is, it is just a short walk from the Sydney Opera House. 🙂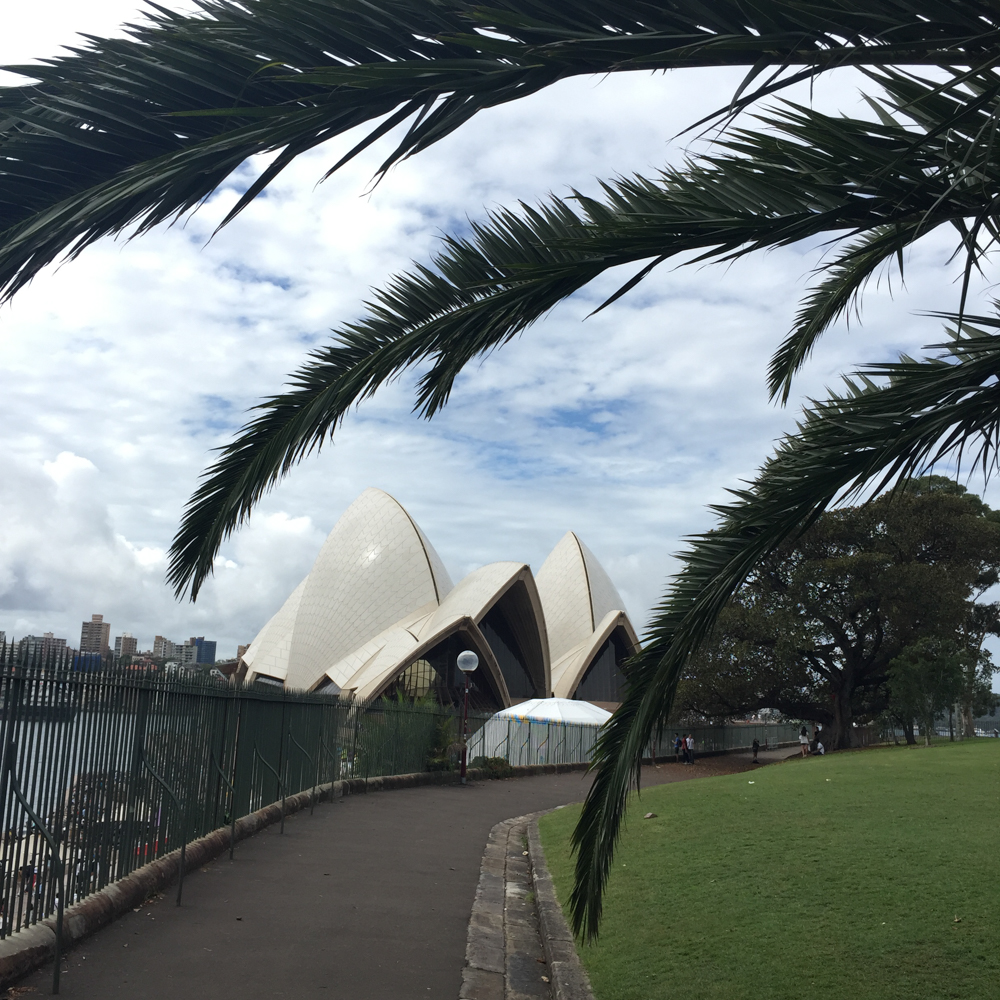 5. Chinese Garden of Friendship
Chinatown Sydney is not on my list, because I didn't like it.. it was way to crowded and I think it's just nothing special. Of course, you should have a look yourself to form your own view. 🙂 No matter if you like it or not, make sure to include a visit to the Chinese Garden of Friendship. It's such a beautiful and peacefull place near Darling Harbour.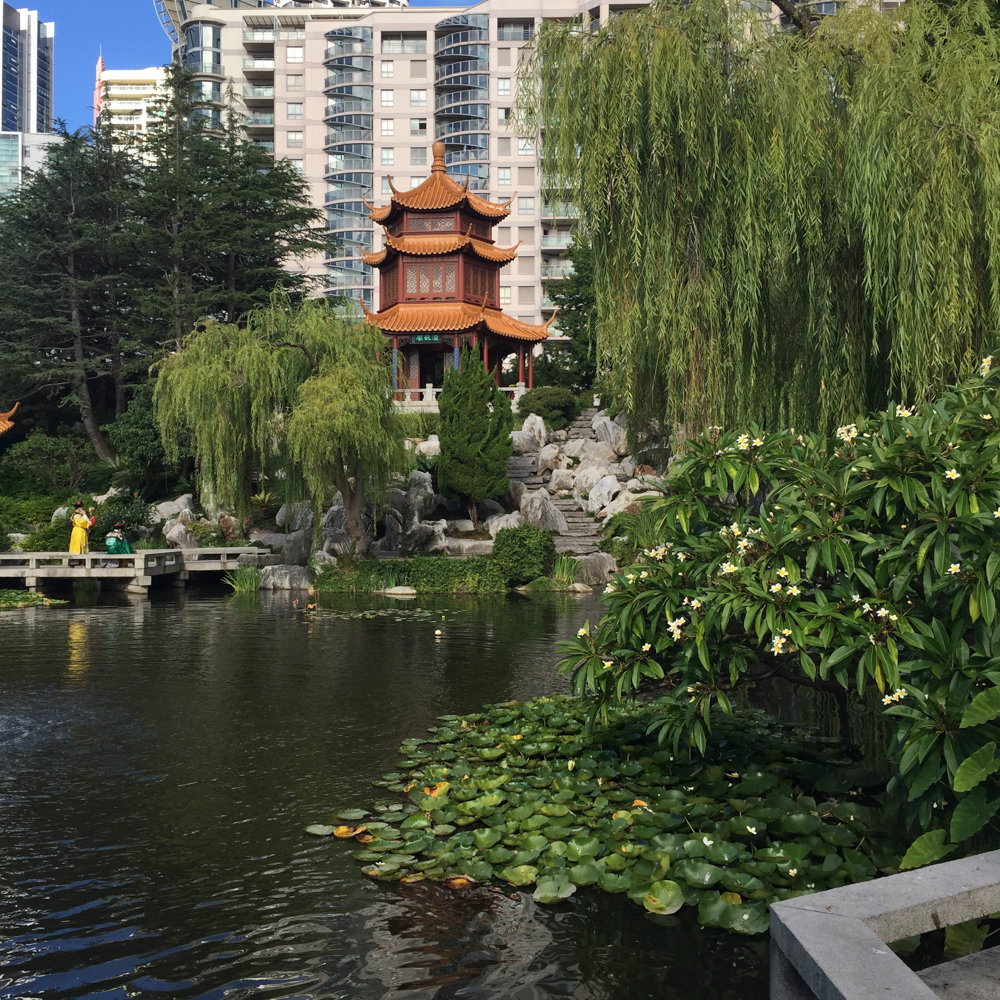 6. Darling Harbour
When in Sydney make sure to visit Darling Harbour as is is one of Sydney's largest dining, shopping and entertainment districts. Some of Sydney's most popular attractions are here, e.g. SEA LIFE and WILDLIFE. To be honest, I haven't been at Darling Harbour during the day so far, we used to go there during the nighttime, because of all the bars & co. and of course because of the fireworks.
7. Shopping
We all love to shop, don't we? 😉 That's why I had to include some shopping locations in Sydney into my 10 Things to do in Sydney-list. No matter, if you prefer huge shopping centers, markets or small boutiques – Sydney has them all. Shopping facilities can be found almost everywhere in this city. I used to stroll around Town Hall, which can be a bit – I means a LOT! – confusing at the first time, because of all the different shopping centers & co. or I went to the Westfield Bondi Junction. If you're looking for great deals, make sure to check, if there are any sample sales going on in Sydney! It's a great way to get big brands for small money 😉 If you need more informations about shopping in Sydney please don't hesitate to leave me a comment.
8. Blue Mountains
Unfortunately I haven't been to the Blue Mountains! Nevertheless they're one of my top 10 things to do in and arround Sydney. I've seen a lot of pictures and some of the people I met in this city told me about them. The Blue Mountains National Park is one of the most well known parks in Australia. With an area of 11,400 qm, this national park offers amazing views over blue forests, waterfalls and different rock formations.
9. Royal National Park
The world's second-oldest national park is located near Cronulla, just 32km from Sydney. You can find some of Australia's most beautiful beaches in this national park: Wattamolla, Garie and Burning Palms. But there are not only beautiful beaches to discover; walk along the coast, hire a paddleboat or bike, go for a swim or explore the rainforest. The Royal National Park offers plenty of activities for everyone.
10. Surf Camp Australia
Well, if you've seen yesterday's post it won't surprise you, that the Surf Camp Australia is one of my top tipps for your stay in Sydney. The essentials in brief: you'll learn the surfing basics, you'll meet new people and you'll have a lot of fun! I won't repeat everything I told you about it in yesterday's post, so please go back to my Surf Camp Australia post for all the informations you need. 🙂