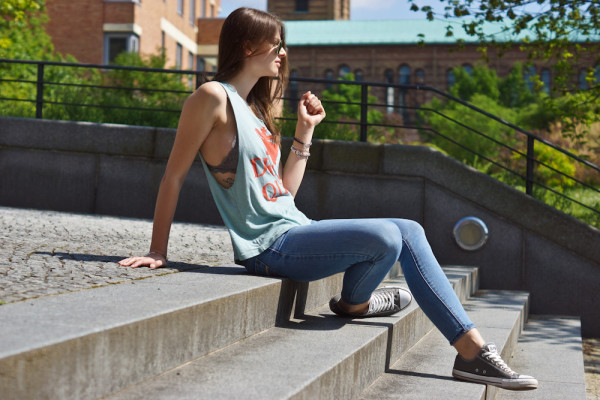 Good morning folks! Hope you're doing well and enjoying your Wednesday so far! 🙂 No matter if yes or no, I hope you'll enjoy this new post I've prepared for you! There are a few new garments in this outfit I couldn't wait to show you: the shirt and the bracelet I'm wearing on my right wrist (plus the bra, but I won't talk about it in this post 😉 ). Let's talk about my new stuff:
The Wildfox Drama Queen:
I think you all know the brand Wildfox and their vintage inspired clothes, don't you? 🙂 When I first discovered Wildfox – years ago! – I felt in love with their sweaters and sweatshirts. But I never had bought anything… Since that day I found the Drama Queen top on sale 😉 Well, in every woman there is a little drama queen, isn't it? Hahahaha…
Exclusive UNO de 50 collection for vente-privee
The spanish label UNO de 50 has designed a special capsule collection of 15 pieces of jewelry for vente-privee. It shows symbols of good luck from around the world and gives you a positive energy. The bracelet I am wearing in these pictures shows three different symbols of luck and is made of brown leather and silver.
What do you think about my look, the pictures and my two new garments? 🙂 x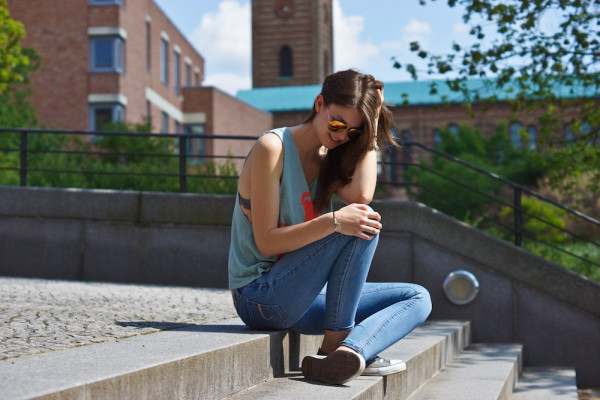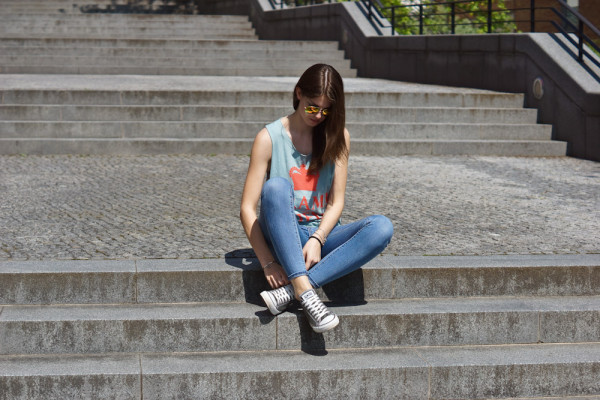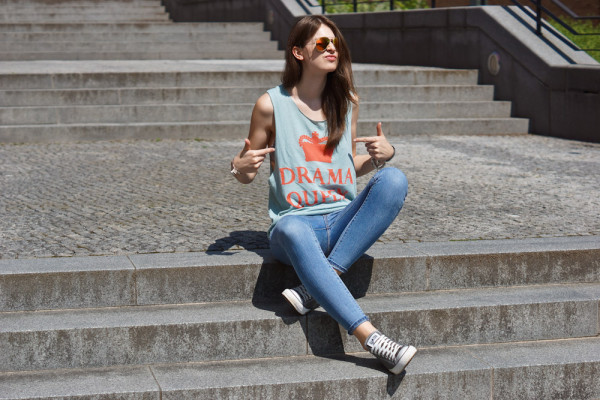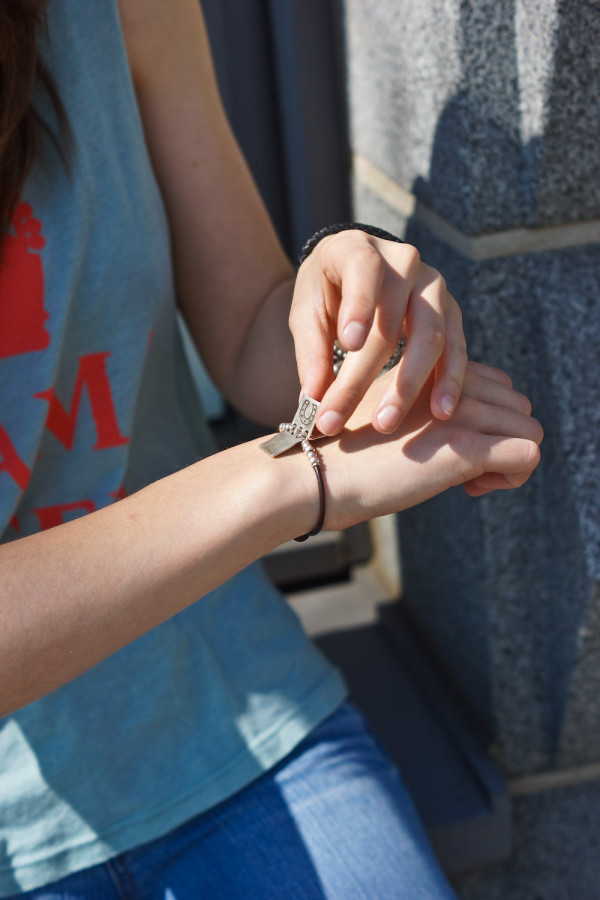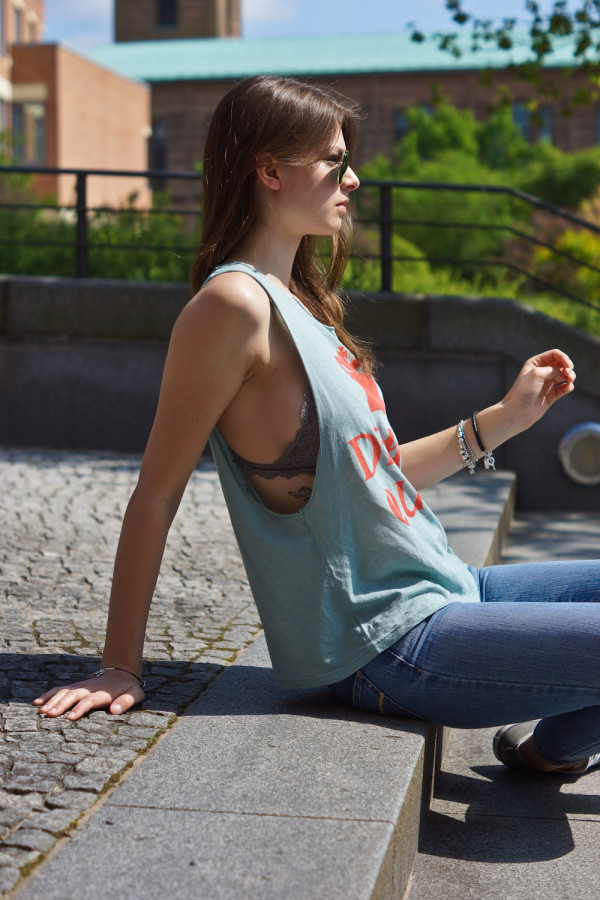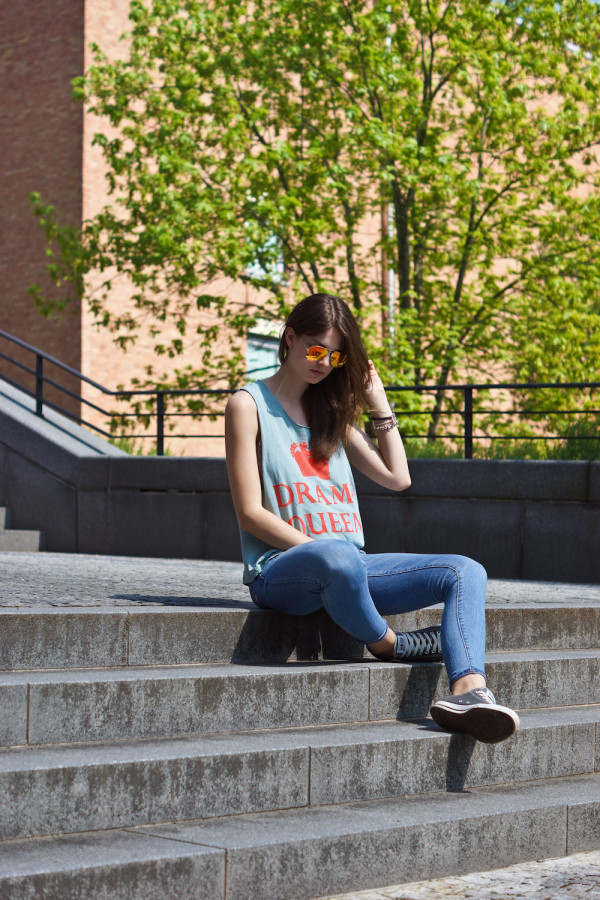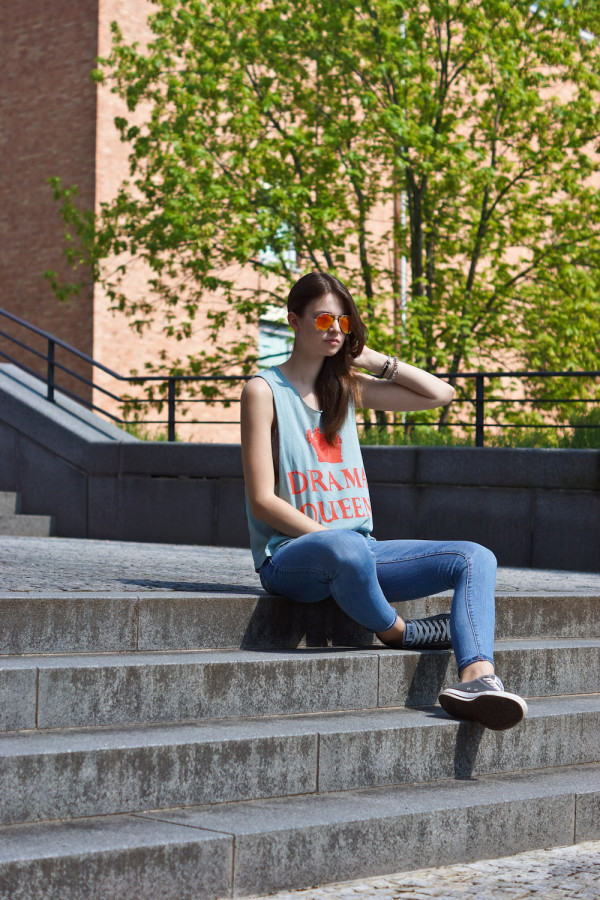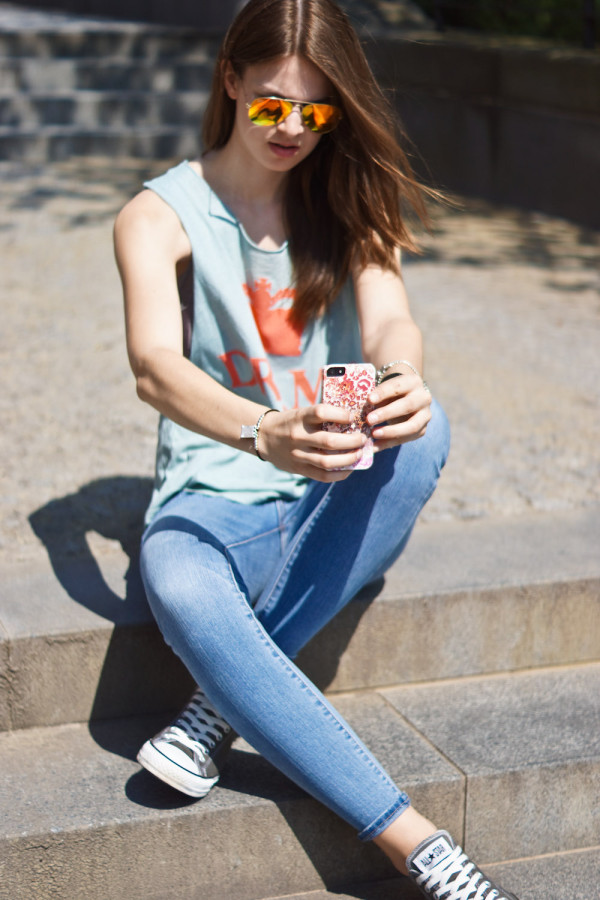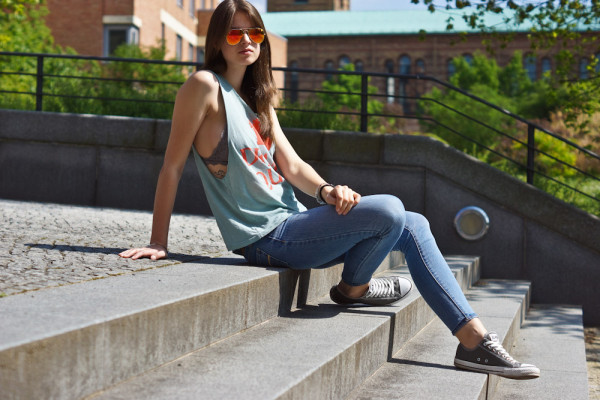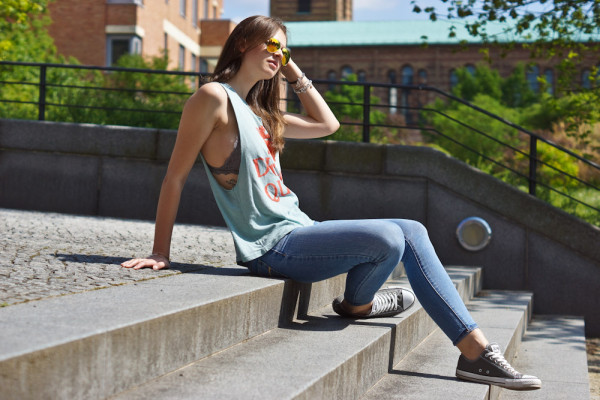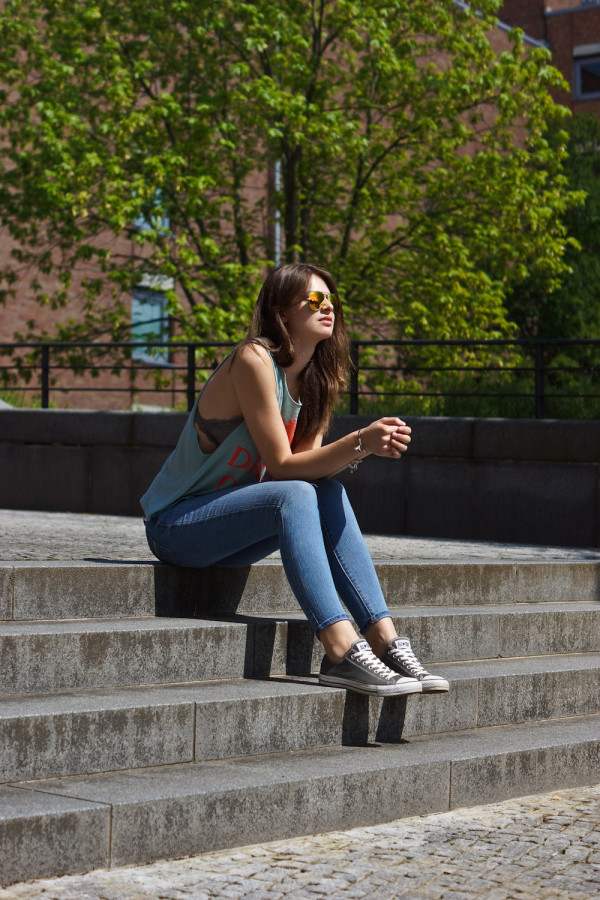 Wildfox Top // American Eagle Jeans // Converse Shoes // UNO de 50 x vente-privee Bracelet // Ray Ban Sunglasses