No matter how much you love your blog and everything it brings with it, we all have these moments when we just don't know what to post. Sometimes you might not have the time to take new outfit pictures, but you want to post and share something with your followers. Having a fashion blog doesn't mean, that you can only post outfits and stuff regarding the fashion industry. A blog is so much more; it's a personal thing, so for sure, you can post whatever you feel like posting.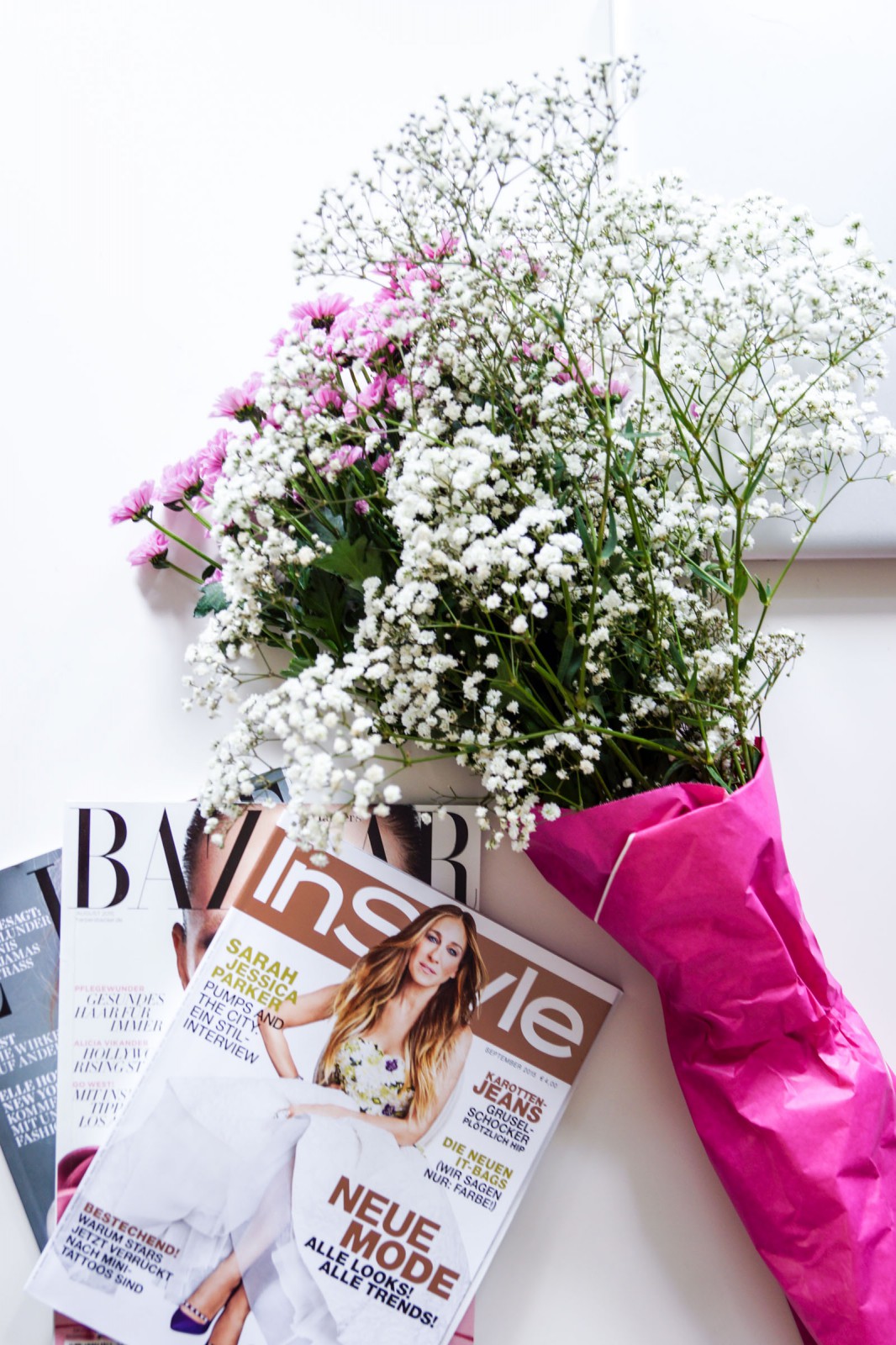 How to get inspired for your next post
In times when you just don't have the time to shoot new outfit pictures and you need to get inspired for your next posts, there are a few things that could help. First of all think about things you could publish, topics you could talk about instead of outfit posts. Talk about the business or personal things, share tips and tricks or inspirations boards and start a new category such as fitness, cooking or DIY. If you know what kind of post you want to publish next, you can find some inspirations with the following tips:
Lookbook, Pinterest & Co.
My number one inspirations source? Social Networks such as Lookbook, Pinterest, Tumblr & Co. They offer plenty of pictures, and you can find the exact inspirations you need by searching for it. Not everything might fit your ideas, but I'm sure you'll find something. And even browsing through the most recent or most favorite pictures might give you inspirations if you still don't know what you're looking for. I check these social networks every single day, no matter if I need inspirations or not. Why? Because I know that I always find something inspiring, and I'll keep it in mind in case I need something another time.
Magazines
My second favourite inspirations source are magazines. I read them regularly because it's always good to know what "experts" have to say 😉 I'm not a fashion expert, but usually the magazines know what they're talking about. It's the best way to get informed about current and upcoming trends, about the latest collections and where to buy them. Even the photo spreads can be very inspiring, they might give you new ideas for locations, shootings as well as stylings/ outfit combinations. My favourite magazines are InStyle and Grazia, but I sometimes I also read Elle, Harpers Bazaar or Vogue – it's all about the cover and topics they're talking about 😉
Read through your comments
Sometimes it can be very helpful to read through your comments. Maybe your followers asked for a specific outfit or want to know more about a specific topic? It's always a good idea to talk about what your followers are asking for, isn't it? Reading through your comments is the easiest way to find inspirations and satisfy our readers at the same time. You can be sure, that they'll read the posts, in which you're answering their questions. So it's a win-win-situation! 🙂
Get away from your computer
When there is no way forward, and none of the other tips helps, get away from your computer. Talk a walk, breathe the air and look at your surrounding. Inspirations can be found everywhere, on a wall, on the street, inside a small café or shop, etc.. Go through the world with your eyes wide open and I'm sure you'll get inspired.