The past days has been a little bit warmer and more pleasant, why I was able to shoot some new outfit pictures wearing a sweater only. Of course, I had a coat with me, but I didn't need it for the shoot. 🙂 You may wonder why I didn't shoot the look I was actually wearing. The thing is, I wanted to focus on my new sweater, and you cannot focus on a piece that's covered by another one, can you? Find all the details in the following:
Sweater with Wrap Effect
It's always difficult to find non-boring sweaters that keep you warm during winter season. Most sweaters look the same; they have the same cut and fabrics, and even the colours seem to be all the same. But the one you can see in these pictures is different: the colour is one I didn't have in my wardrobe before, and the cut is very special thanks to the wrap effect. What I like best is the fact that it keeps me warm at the same time. 🙂 You see, I'm very happy with this find!
The outfit I chose is very simple: I combined my new sweater with black jeans, black boots and added some accessories. Thanks to the wrap effect as well as the accessories this look is everything but boring, don't you think? It's comfortable yet chic what makes it to the perfect everyday look. I'm in love with my new sweater with wrap effect and really like this outfit. What about you? Leave me a comment and let me know what you think. xx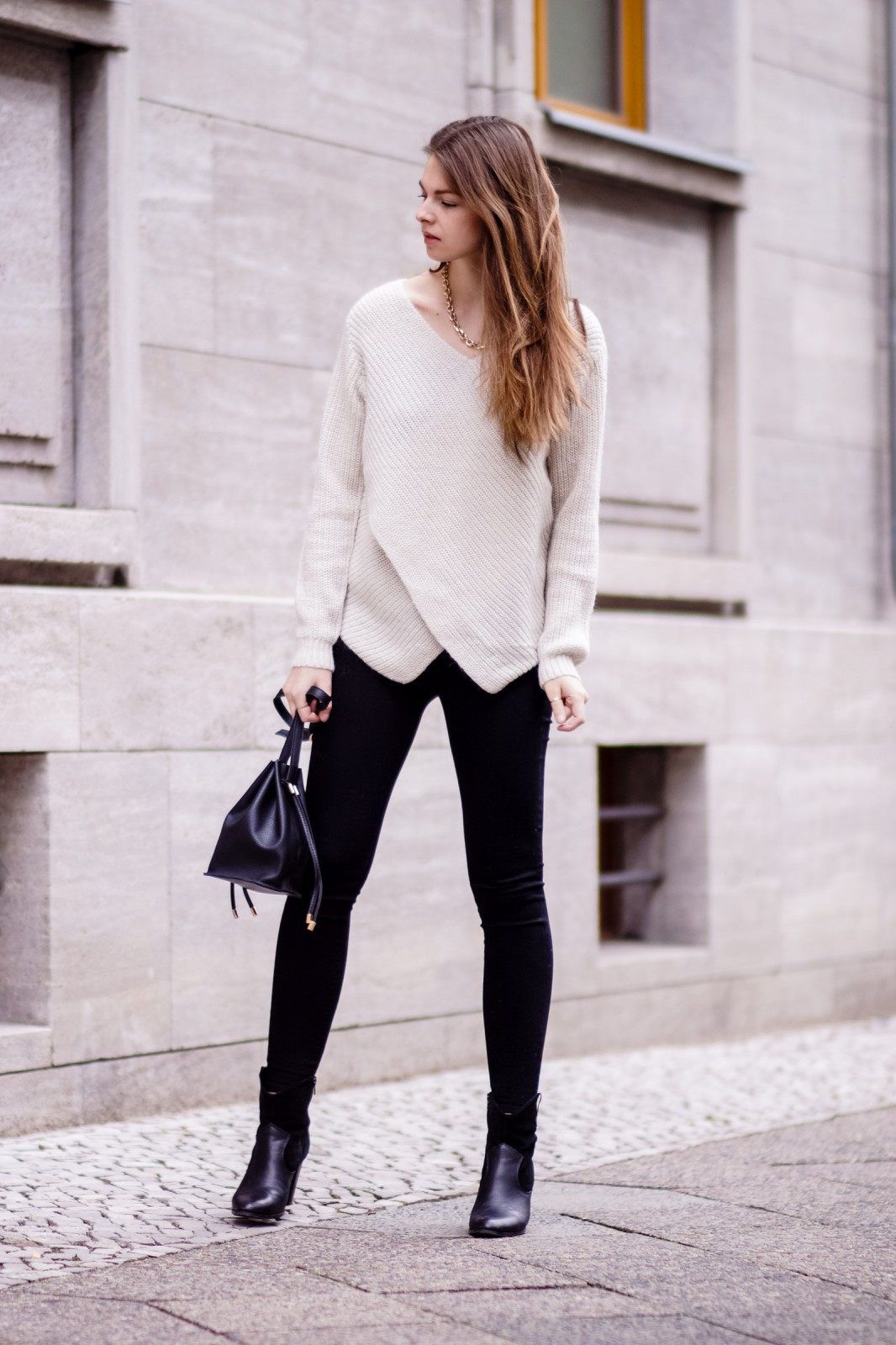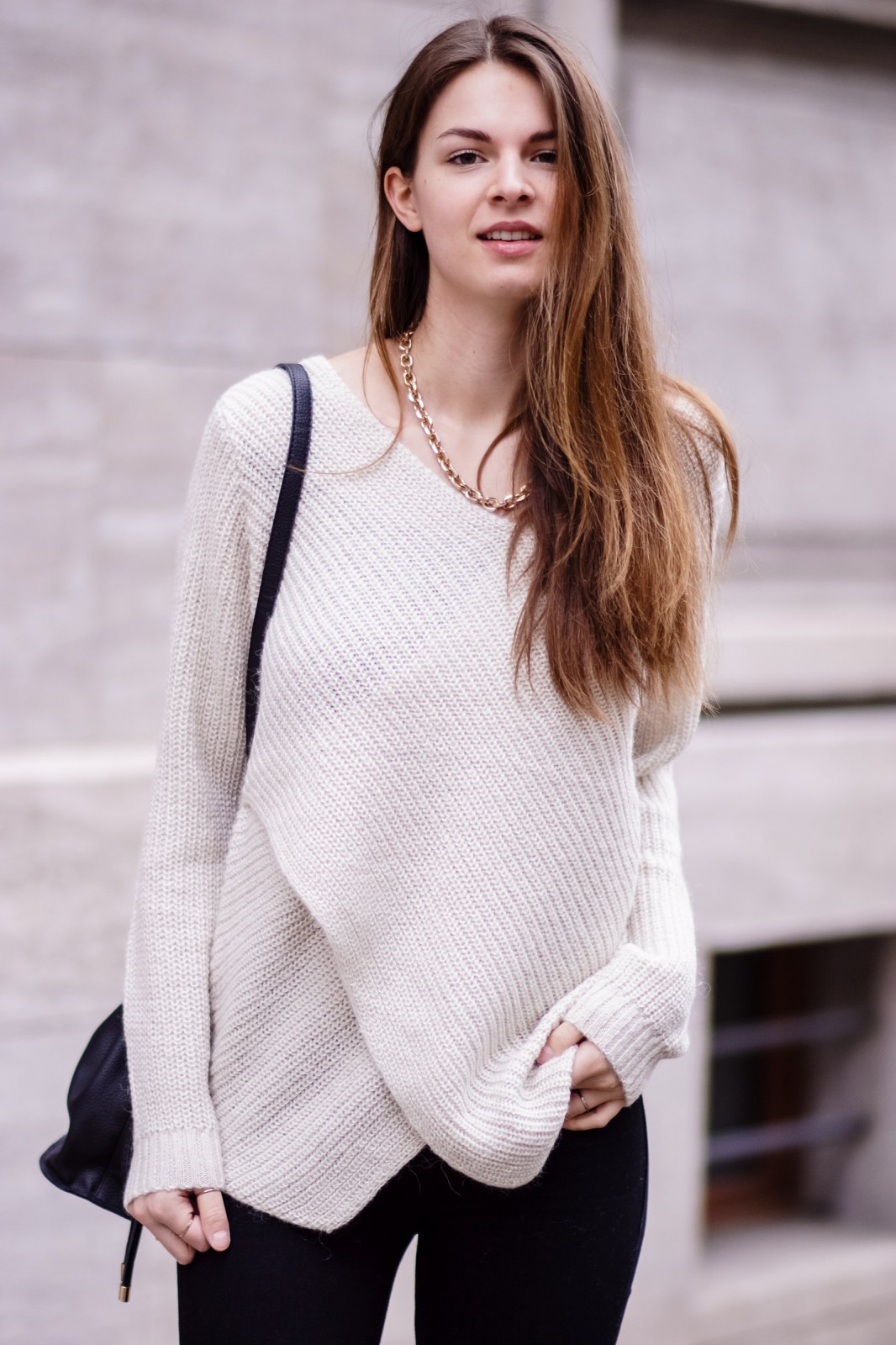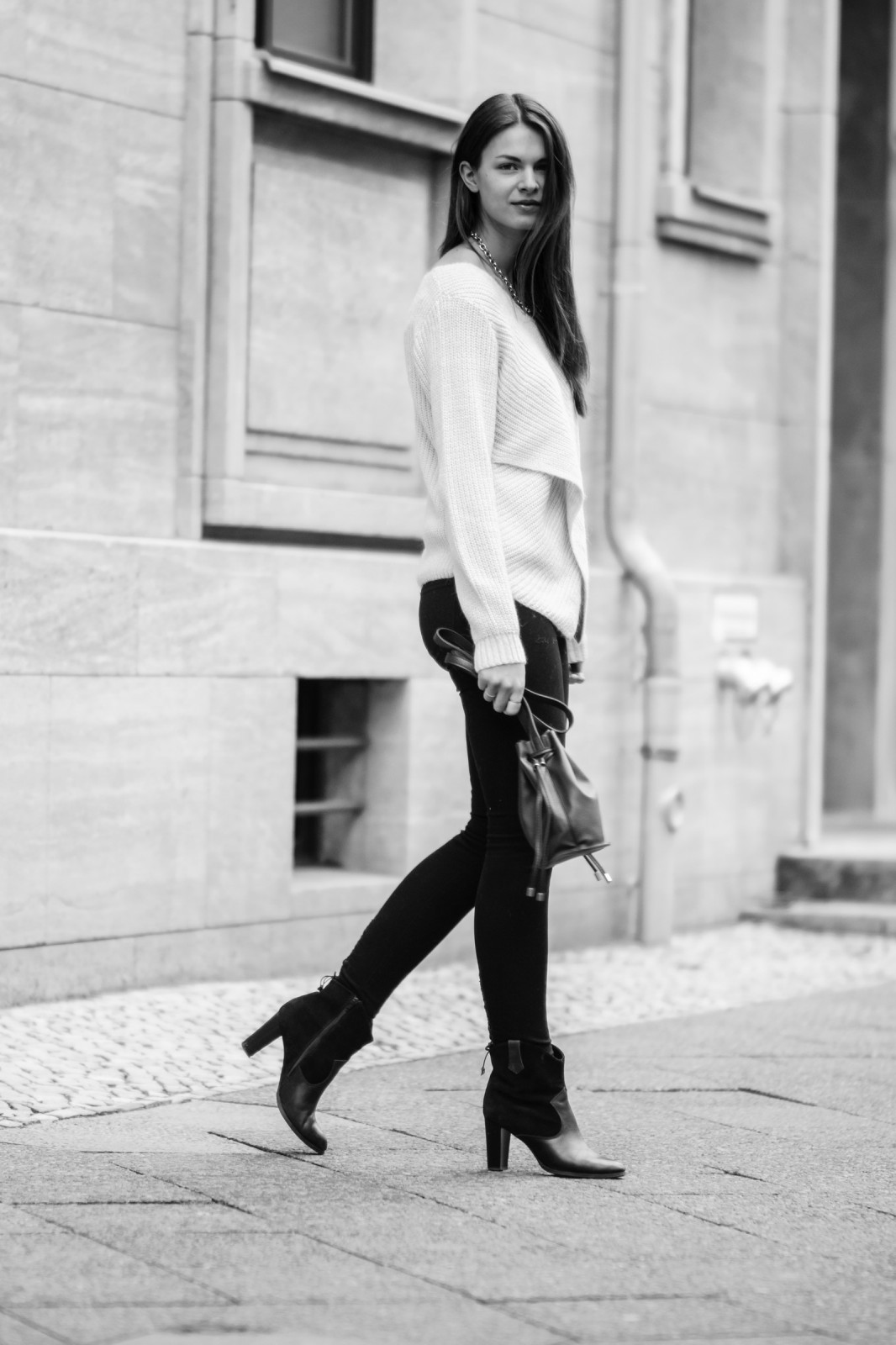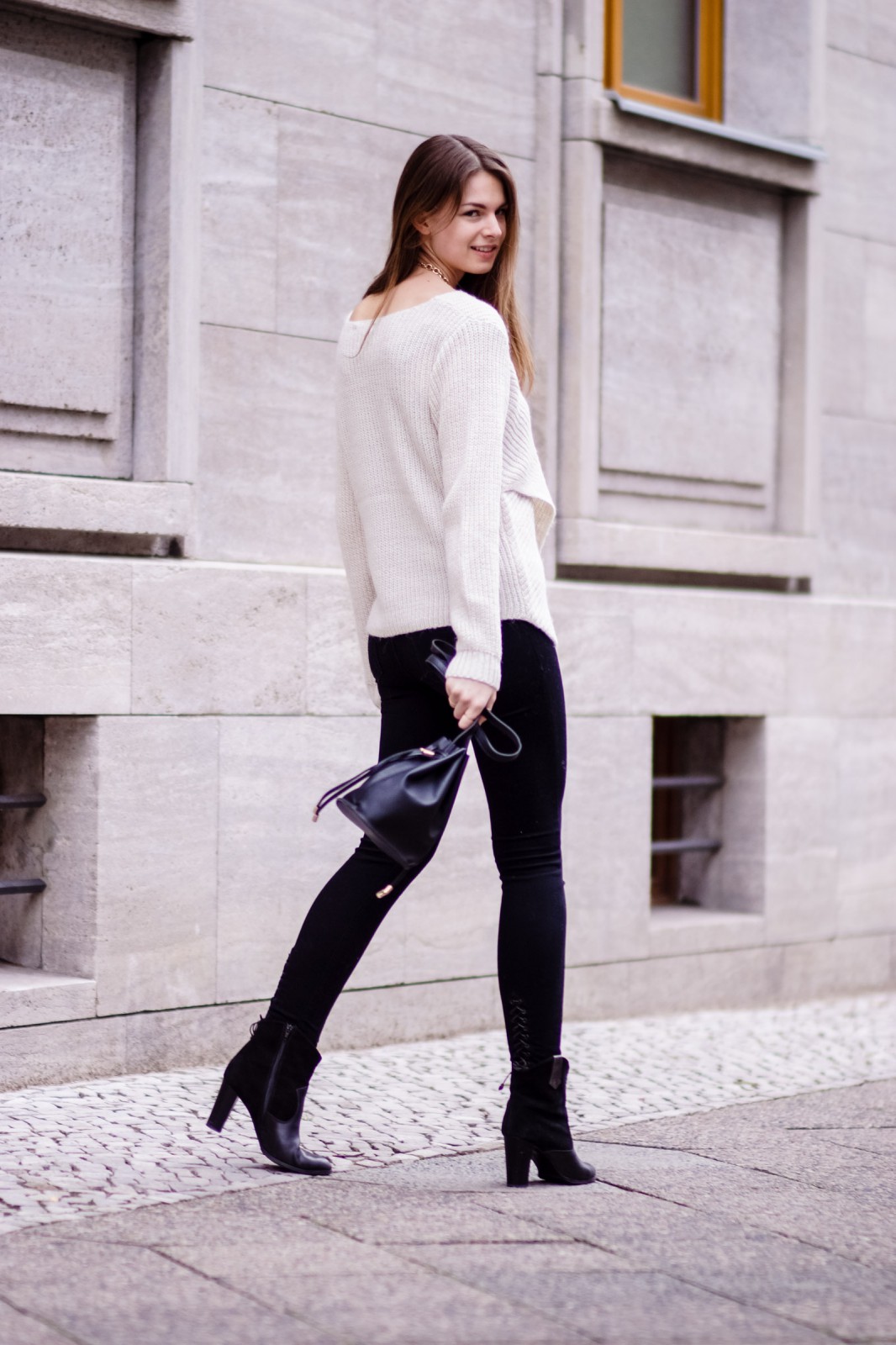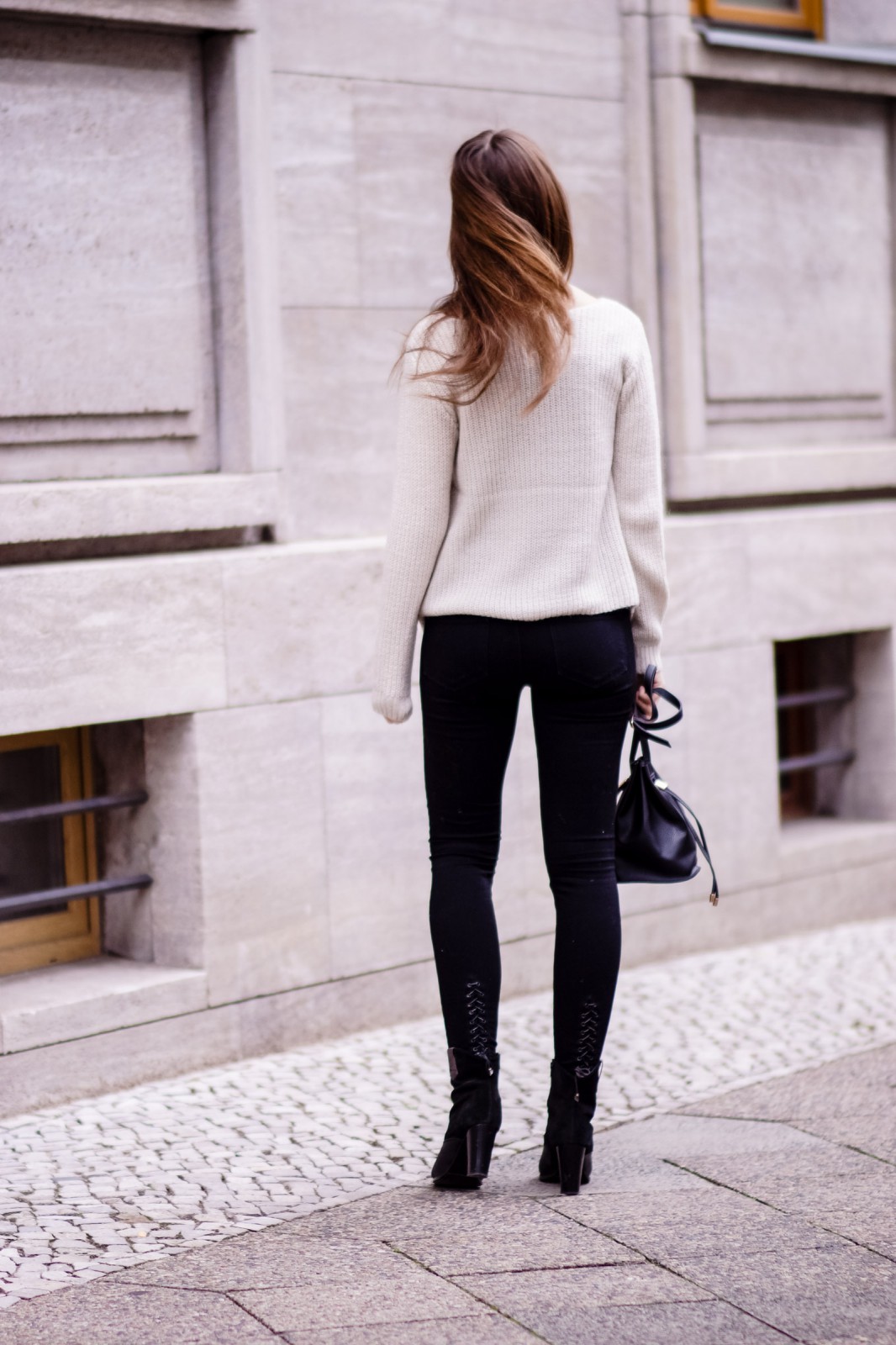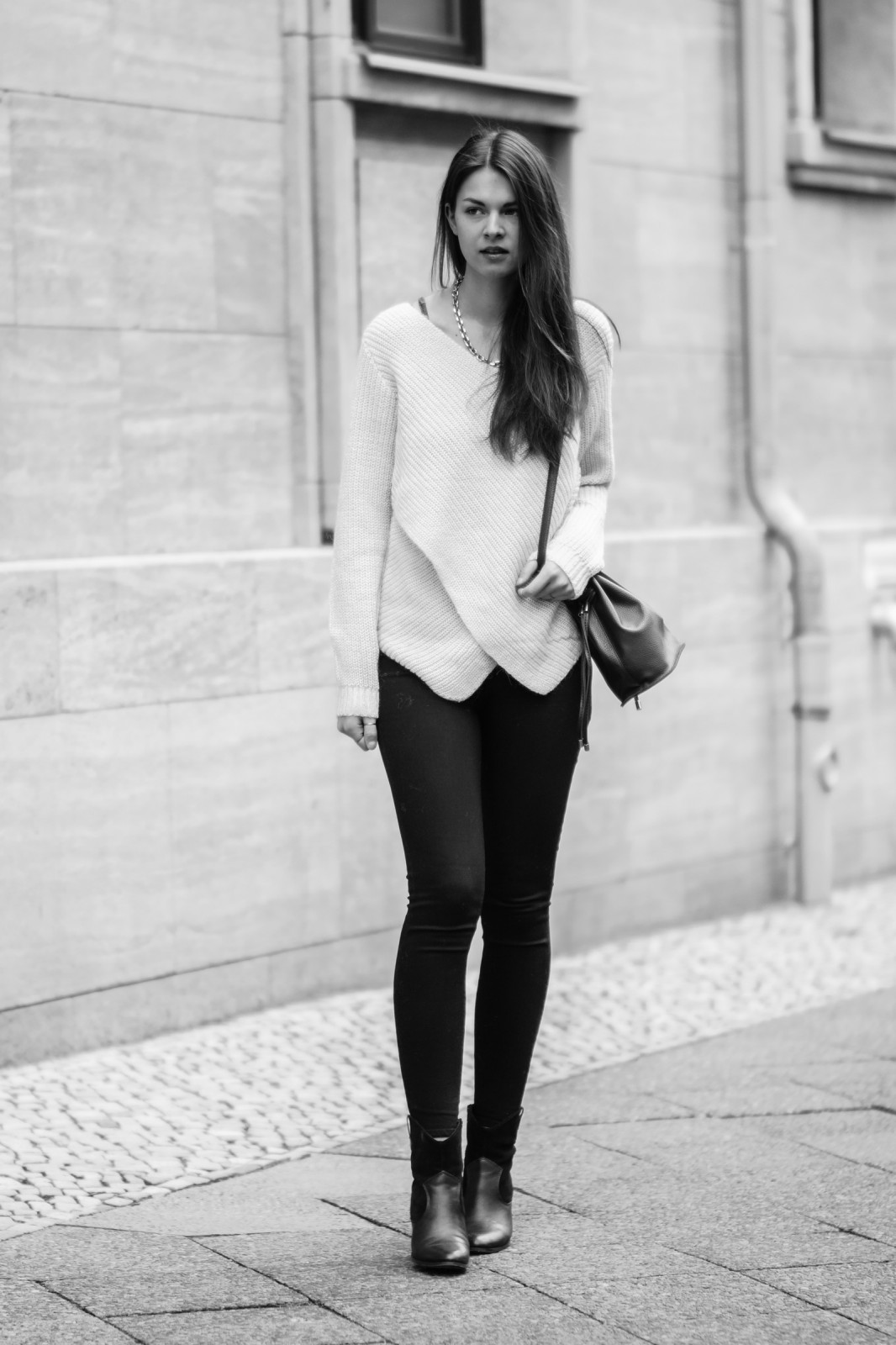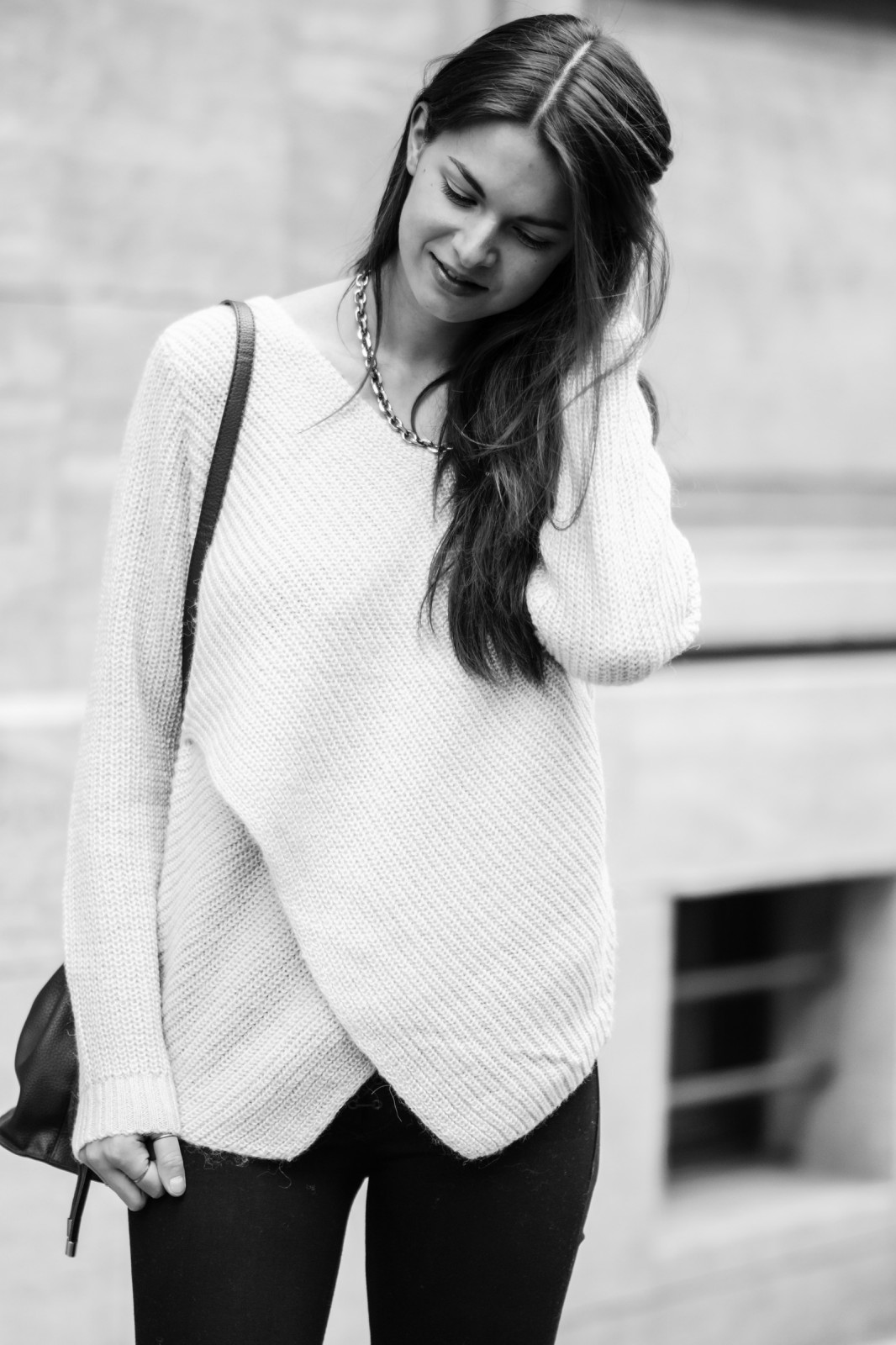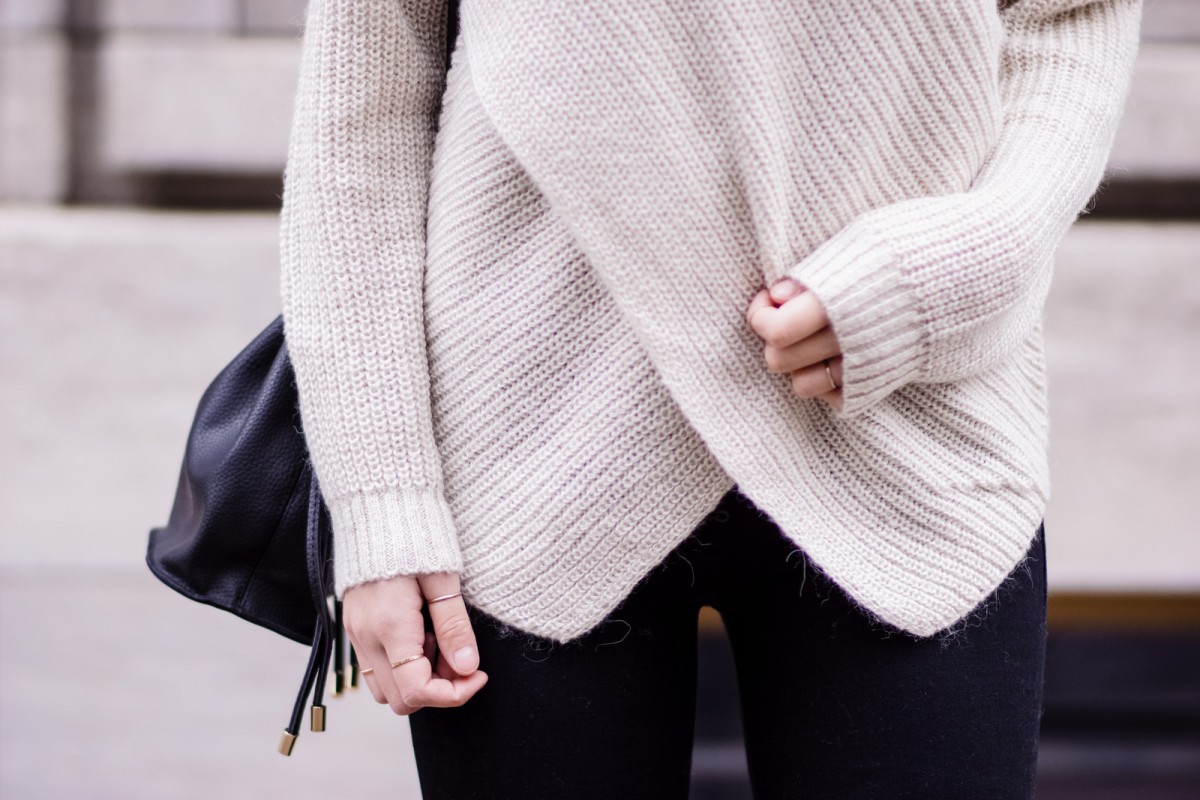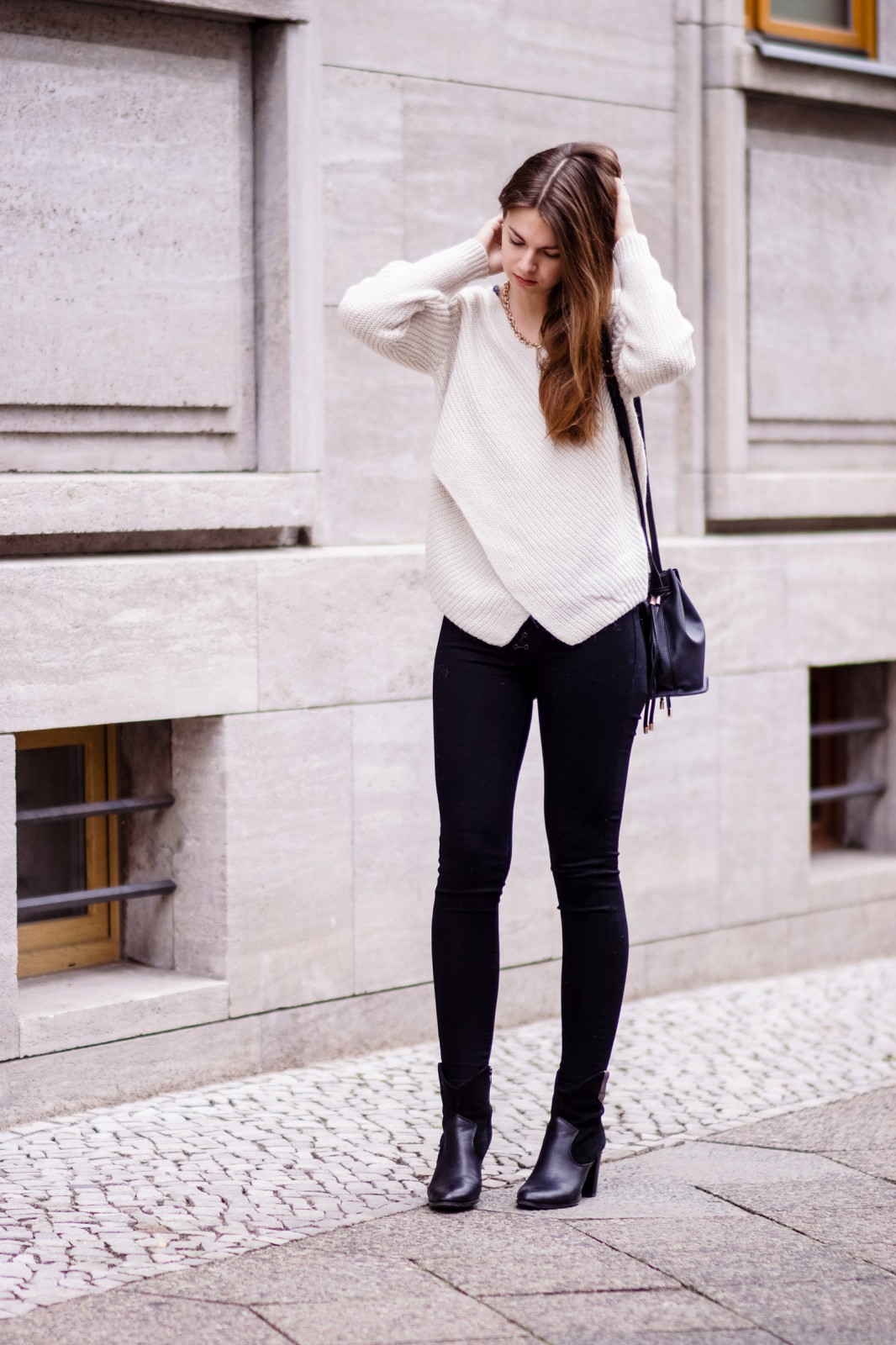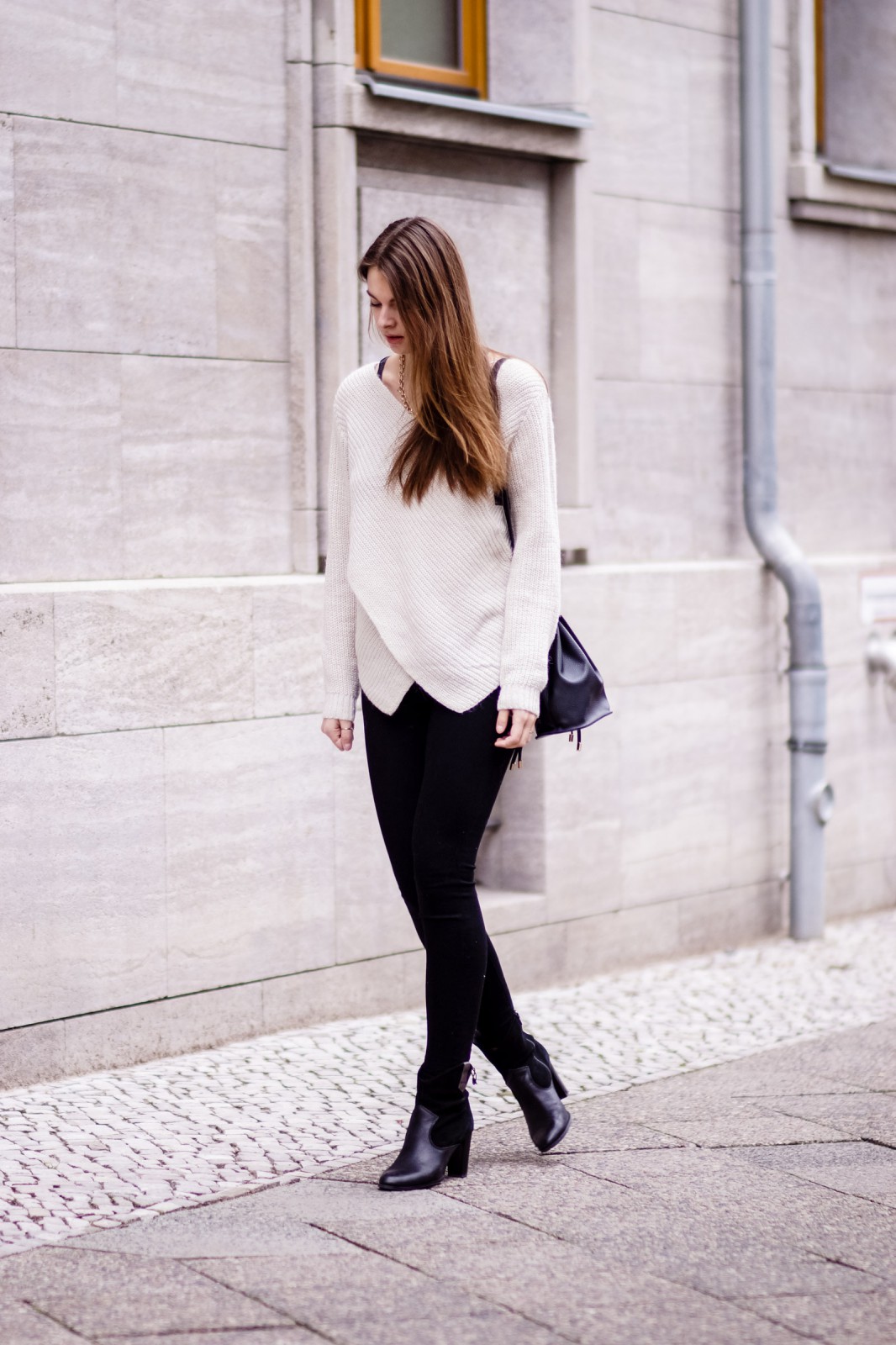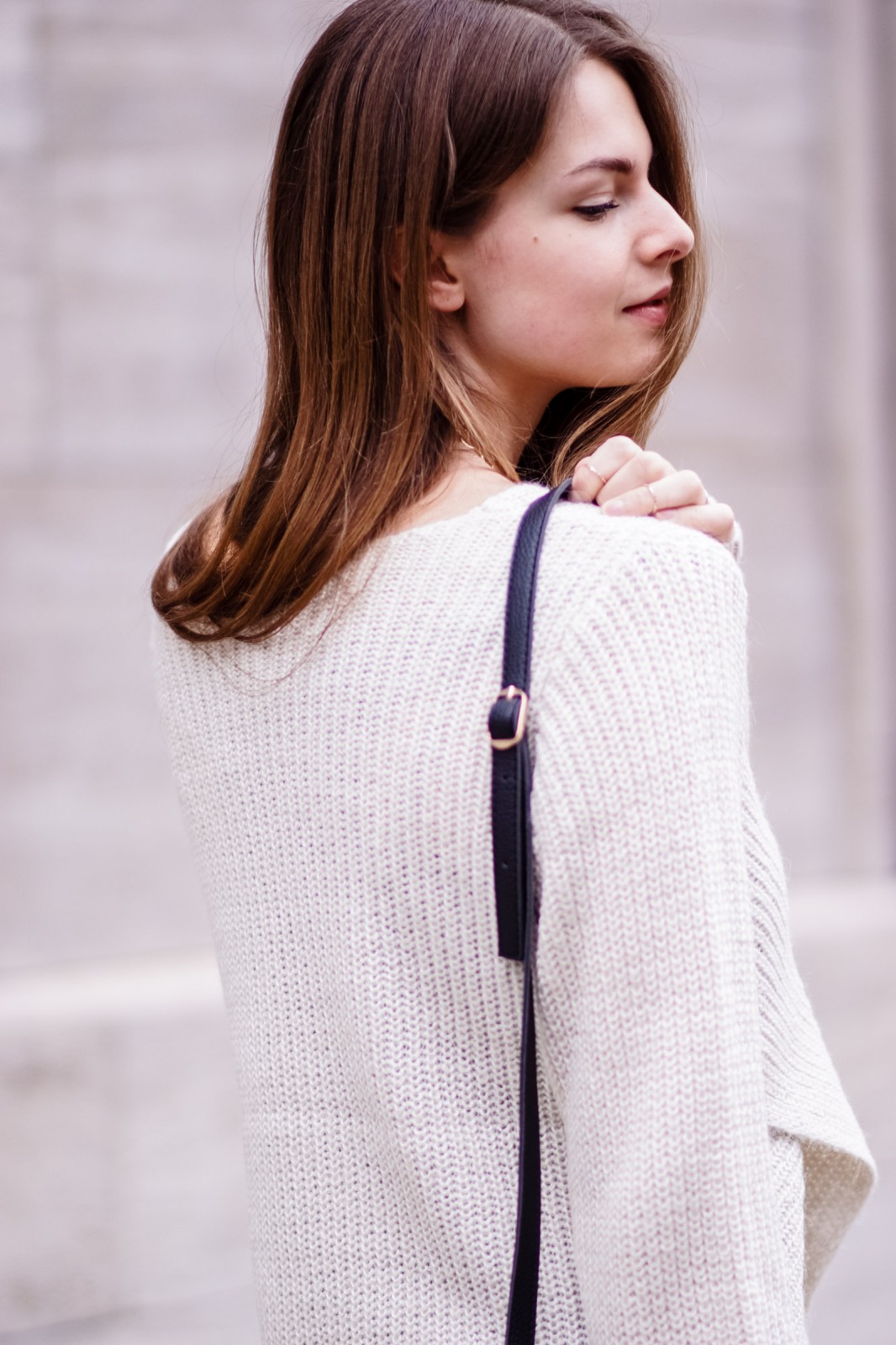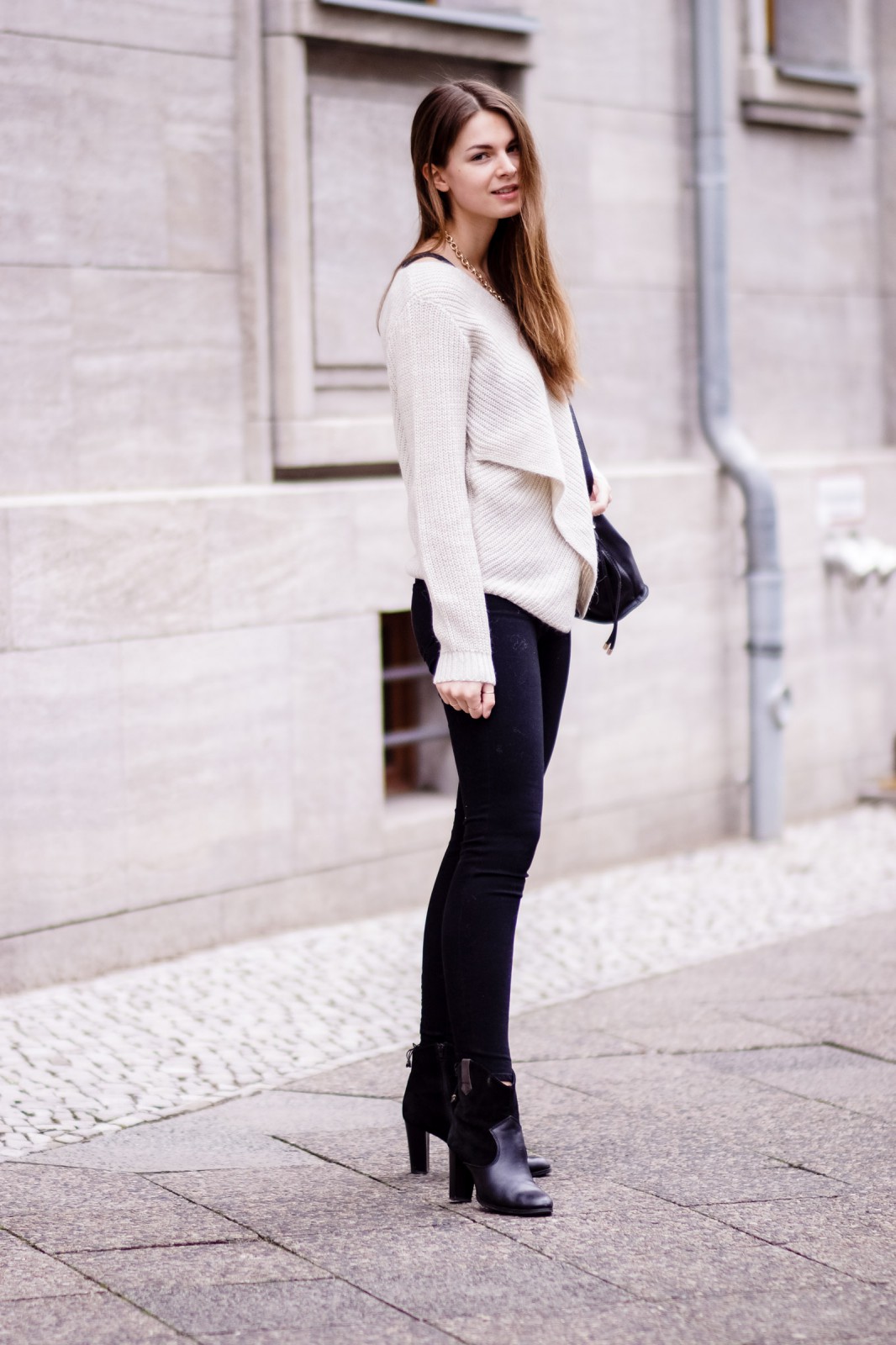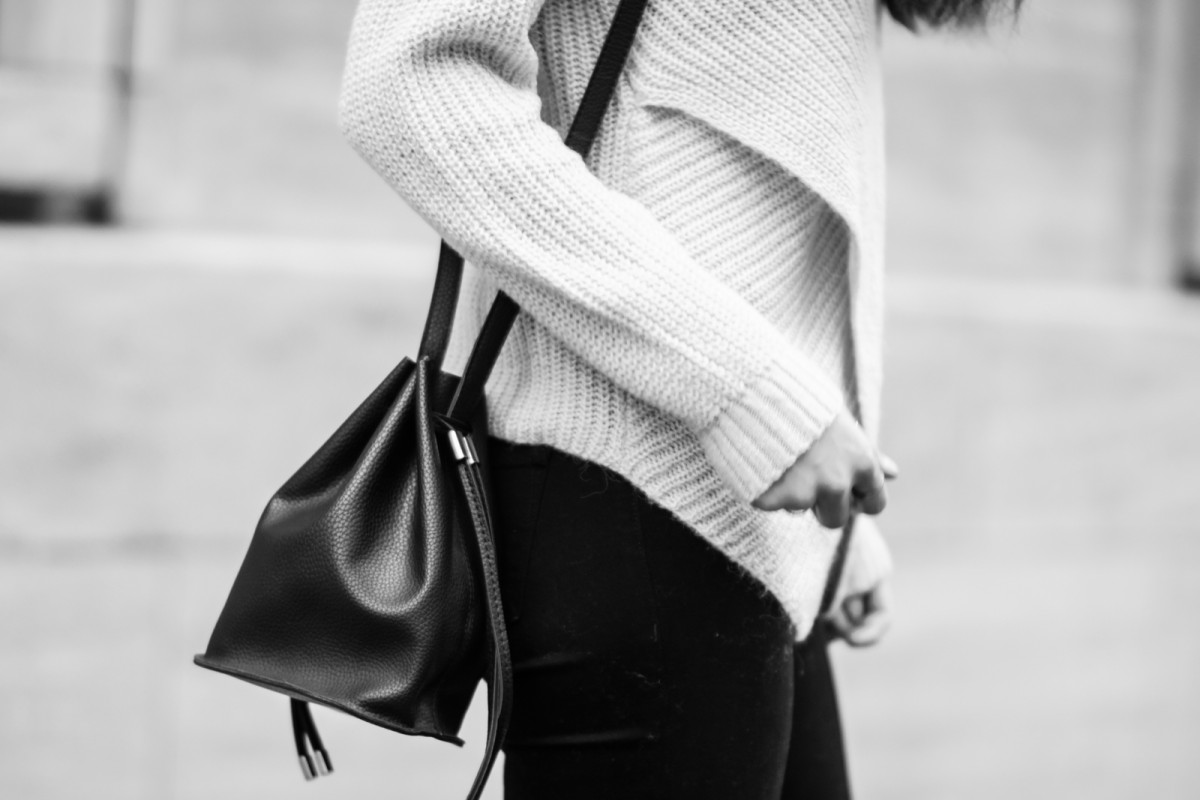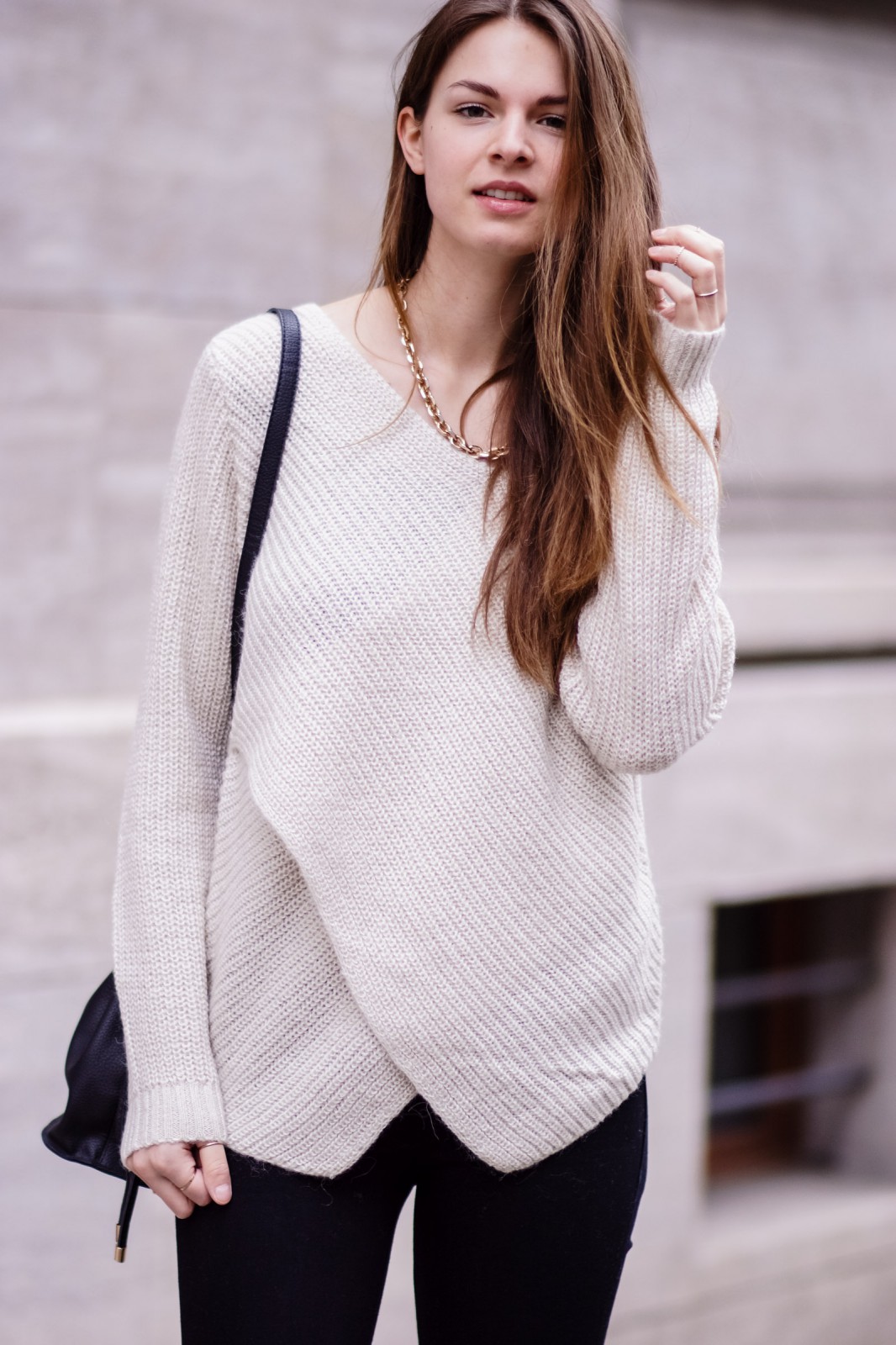 In friendly cooperation with VILA