And once again, Corona makes life a little harder for us…you think! Why not use the lockdown time for some me-time or time with your best friend – no matter if you are actually spend the time at one place together or just hang out via facetime or a zoom meeting.
Don't we all neglect ourselves and our own well-being a little in our often stressful everyday life? Now is the time when we can concentrate entirely on ourselves and allow ourselves some time to relax. So why not just bring the spa into your own four walls? Who does not love to be pampered all day long with soothing face masks and peelings? You don't need expensive and selected care products for this, often simple household remedies or food, which you usually have at home anyway, help just as well, or even better! Making face masks and peelings yourself is much easier than you might think. Most masks can be prepared with a few ingredients that you can find in every supermarket around the corner and which are not expensive. The best part is that you can lick the masks off your face and use the leftover ingredients directly for breakfast. Making natural cosmetics yourself can be so easy, whether it is making a face mask against pimples or a moisturizing mask for the face against dry skin in winter. Making cosmetics yourself is not only fun but also super beneficial and cost-saving! So you don't need much for the perfect wellness day at home.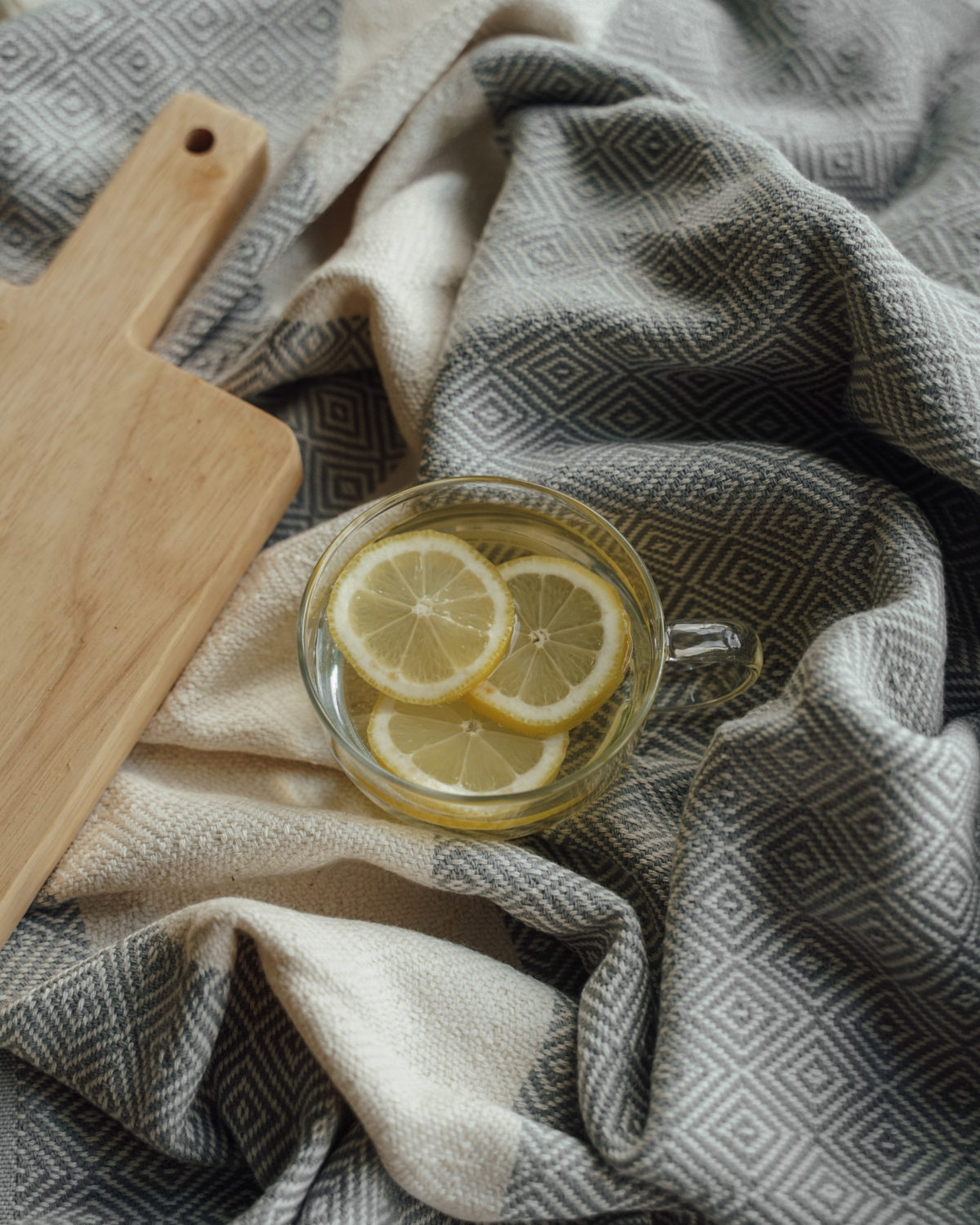 DIY face care against wrinkles with carrots
Making a firming face mask yourself is super easy with this recipe and without any chemical padding. Carrots are real all-round talents! Packed with provitamin A and vitamin E, they protect your skin from premature aging with antioxidant effects. You don't have to worry about the carrots turning your face orange, they only release their valuable ingredients into your skin.
What you need for the carrot face mask:
2 medium sized carrots
1 tablespoon honey
1 tablespoon of olive oil
½ organic lemon
And this is how it works:
Peel the carrots and grate them. Steam them in some water until they are soft and you can puree them. Mix the remaining ingredients into the mixture. The lemon juice is especially suitable for oily skin. If you have rather dry skin, a small splash of the juice is sufficient. Now you can apply the mask on the cleaned skin and let it work in for about 15 minutes. At the end simply rinse off with warm water.
Make your own face mask against dry skin with avocado
Even making a mask for dry skin yourself requires only a few simple ingredients! Avocados are known to contain valuable ingredients and particularly healthy fats. They are not only good for your body but also good for your skin. Avocados are especially rich in antioxidants. These and the healthy fats of the fruit ensure a fresh complexion and provide your skin with moisture.
What you need for the avocado face mask:
1 avocado
1 teaspoon agave syrup
1 tablespoon organic olive oil
1 teaspoon lemon juice
And this is how it works:
Either mash the avocado with a fork or puree it with a blender, then add the remaining ingredients and mix well. Apply the avocado mask to cleansed skin and leave on for 15-20 minutes. Then rinse with warm water.
Make a face mask yourself with coconut oil
Coconut oil provides the skin with a lot of moisture and also has an antibacterial effect. Even small wrinkles can be smoothed out by coconut oil. This mask with coconut oil also has a peeling effect due to the addition of almonds. Thus dead skin cells are removed and the skin texture is refined.
What you need for the homemade peeling:
1 teaspoon organic coconut oil
1 teaspoon agave syrup
½ cucumber
4 strawberries
4 almonds
Chop the cucumber, strawberries and almonds well in a mixer. Add the remaining two ingredients and stir well. Now you can apply the finished mask to your cleansed skin and massage the peeling in. Let the peeling face mask work for about 20-30 minutes and then rinse off with warm water.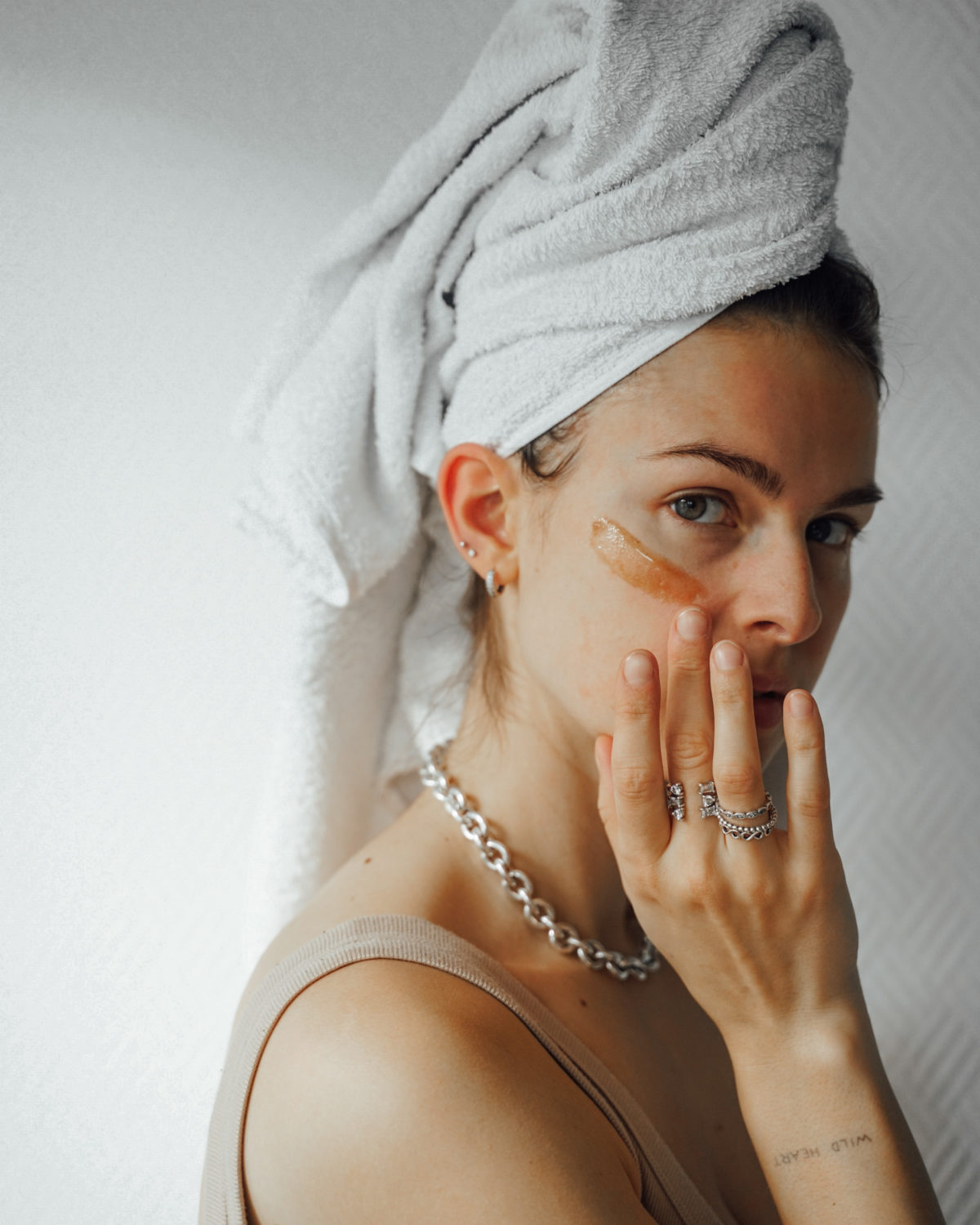 Anti pimple face mask with honey
Making your own face mask against impure skin is done very quickly with two simple ingredients! There are several home remedies against pimples, with honey and cinnamon at the top of the list. Both have an antibacterial and anti-inflammatory effect on the skin. Honey also reduces sebum production and helps the skin to regulate its moisture supply. Cinnamon reduces the size of pores and thus counteracts oily skin.
Make your own honey mask – what you need:
2 tablespoons organic honey
1 tablespoon organic cinnamon
And this is how it works:
Mix both ingredients together until a creamy mixture is obtained. Apply the honey face mask to cleansed skin and leave on for about 30 minutes. Then rinse off with warm water or simply lick off, because this mask is not only great for your skin but also tastes great and additionally provides you with good nutrients from the inside.
Vitalizing face mask for tired skin
Who needs expensive creams from the drugstore when you can just buy bananas? Bananas are full of essential nutrients, vitamins and antioxidants that help the skin to regenerate and vitalize. This banana mask gives the skin a real energy kick and makes all tiredness disappear!
What you need for this simple face mask
1 banana
1 teaspoon organic honey
And this is how it works:
Mash the banana well with a fork and mix with honey. Apply the banana mask to cleansed facial skin and leave on for about 15-20 minutes. Then rinse off with warm water or nibble off the face.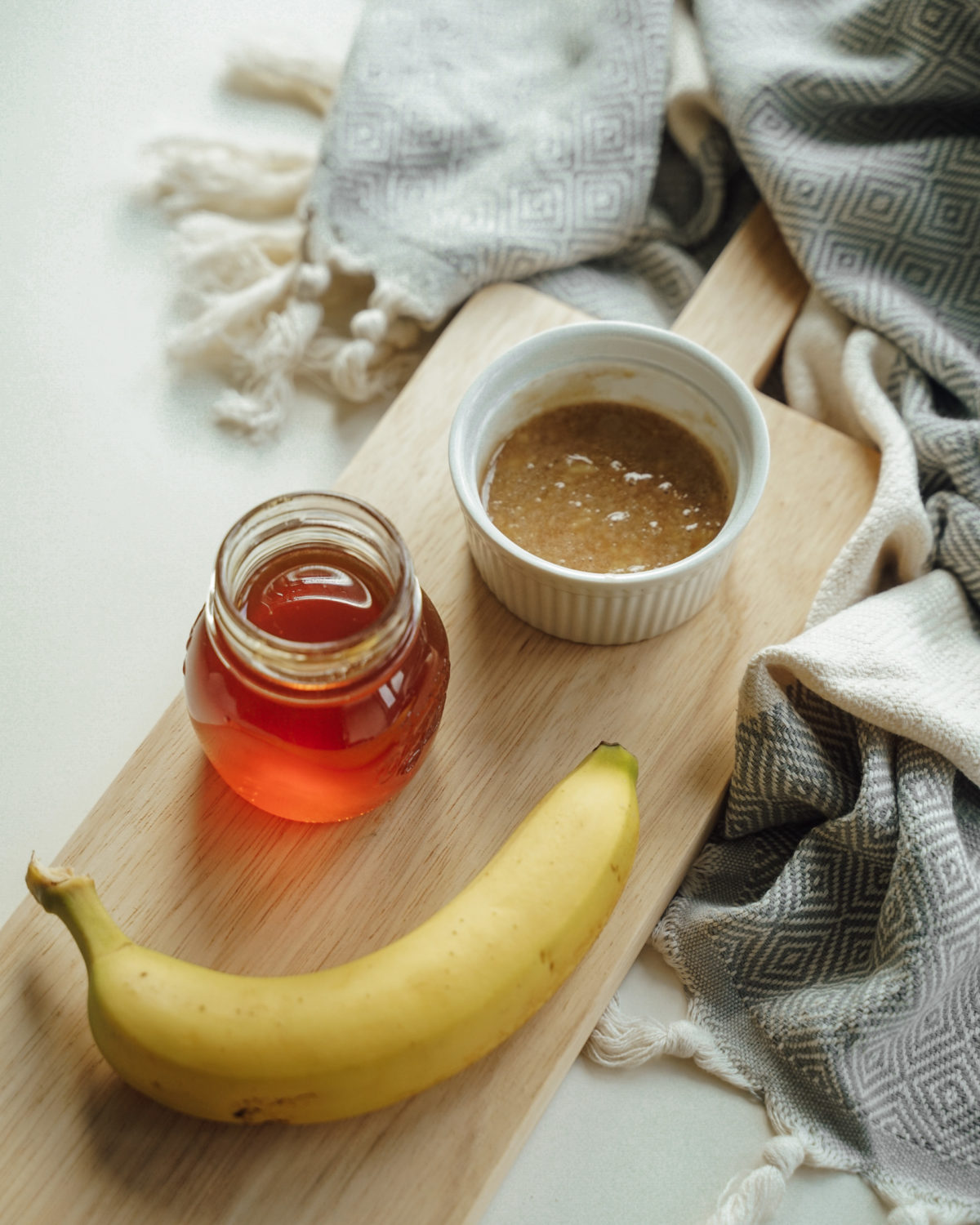 DIY natural cosmetics can be used on a regular basis because, as the name suggests, it consists only of natural ingredients and therefore cannot harm the skin. Despite this, a peeling should not be used more than twice a week, otherwise the skin may react with irritation and dry out.
You can also use these wellness ideas as beauty gifts to make yourself! Give your loved ones the perfect accessory for a wellness evening at home.