Of course, I didn't spend enough time in Bangkok to see every single part of it and to do everything that's possible in the capital of Thailand. Bangkok is a huge city; it's full of contrast and different cultures! I think it's almost impossible to experience everything this city has to offer, even when you're living here. Nevertheless, I want to share some tips for things to do in Bangkok in the following. Some of them are things I did during our time in Bangkok others are things I wanted to do.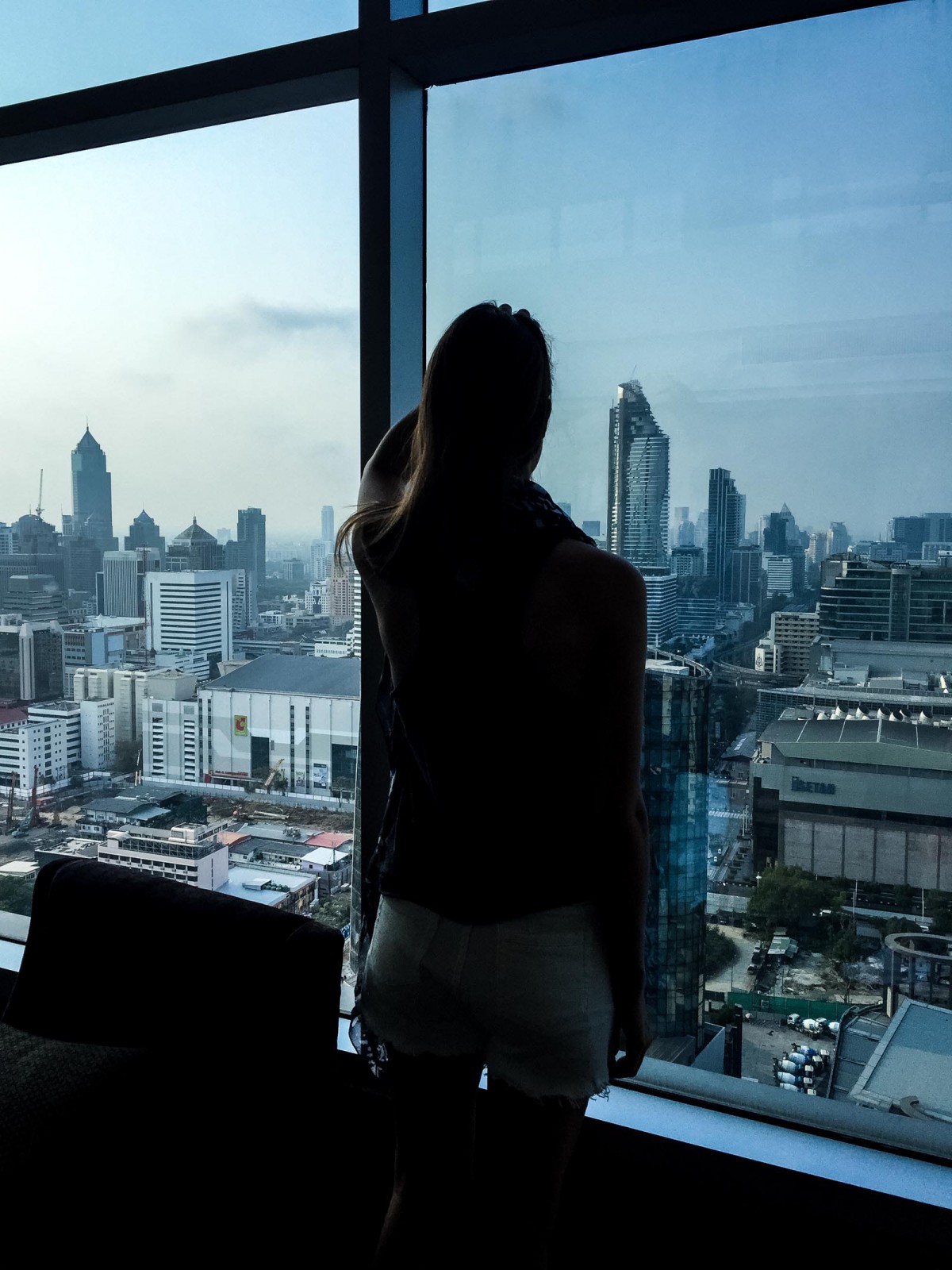 Night Markets
The night markets in Thailand, in general, are a must do! It's so much fun to explore them with all the clothes, accessories and, of course, the food! Some of you might be afraid of eating the food at these markets, but you really don't have to! Everything we ate was sooo delicious, and I didn't have any problems afterwards 😉 Actually, the best food we ate during our trip was at one of these markets. Visit another market every night, so you'll have the chance to see a lot of them. 🙂 One of the night markets we went to is the Asiatique. It's more "european" I would say, and it's pretty nice! They have lots of food stalls, restaurants, beautiful clothes, accessoires, massage and even a Ferris wheel. It was much fun!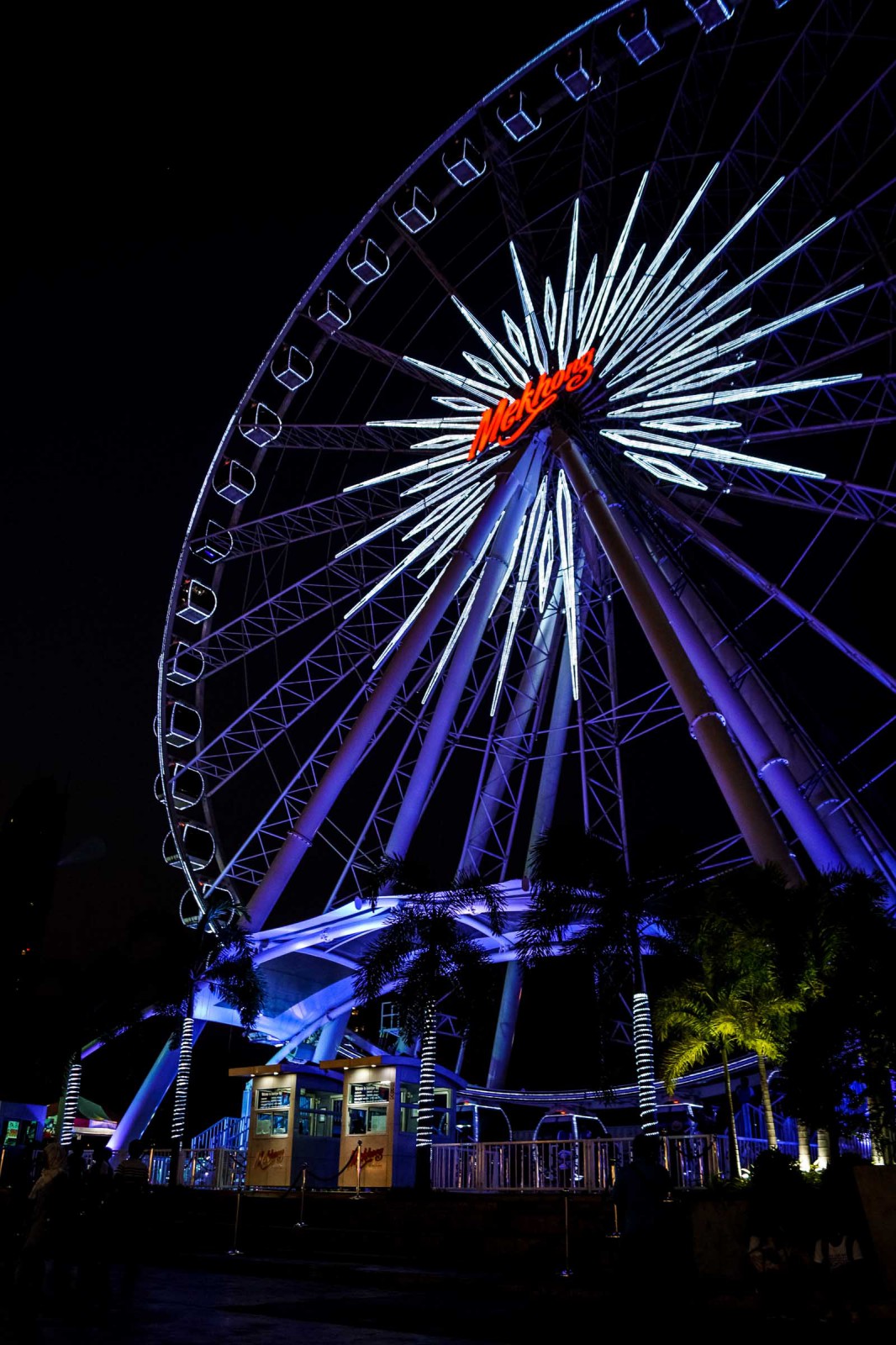 Shopping
There are plenty shopping malls in Bangkok. Both hotels we stayed at are located close by these malls, and nevertheless, we didn't manage to visit all of them. Most of the malls are HUGE! There are malls like we have them in Europe and malls that are more like markets. When going shopping in Bangkok, you should definitely check both! We went to MBK, The Platinum Fashion Mall, Siam, Center, Siam Paragon, Central World and The Palladium World.
Food
Try to eat as much food as possible, it's delicious! I mostly ate Phad Thai but tried rice dishes as well as other Thailand typical dishes as well. We often ate at the markets or in one of the malls, because it was the easiest and fastest way to get something to eat 😉 In some of the malls you get a card you have to charge before. You can add as much money as you want and you'll get the amount you didn't spend back when you return the card. It's a nice idea and pretty easy!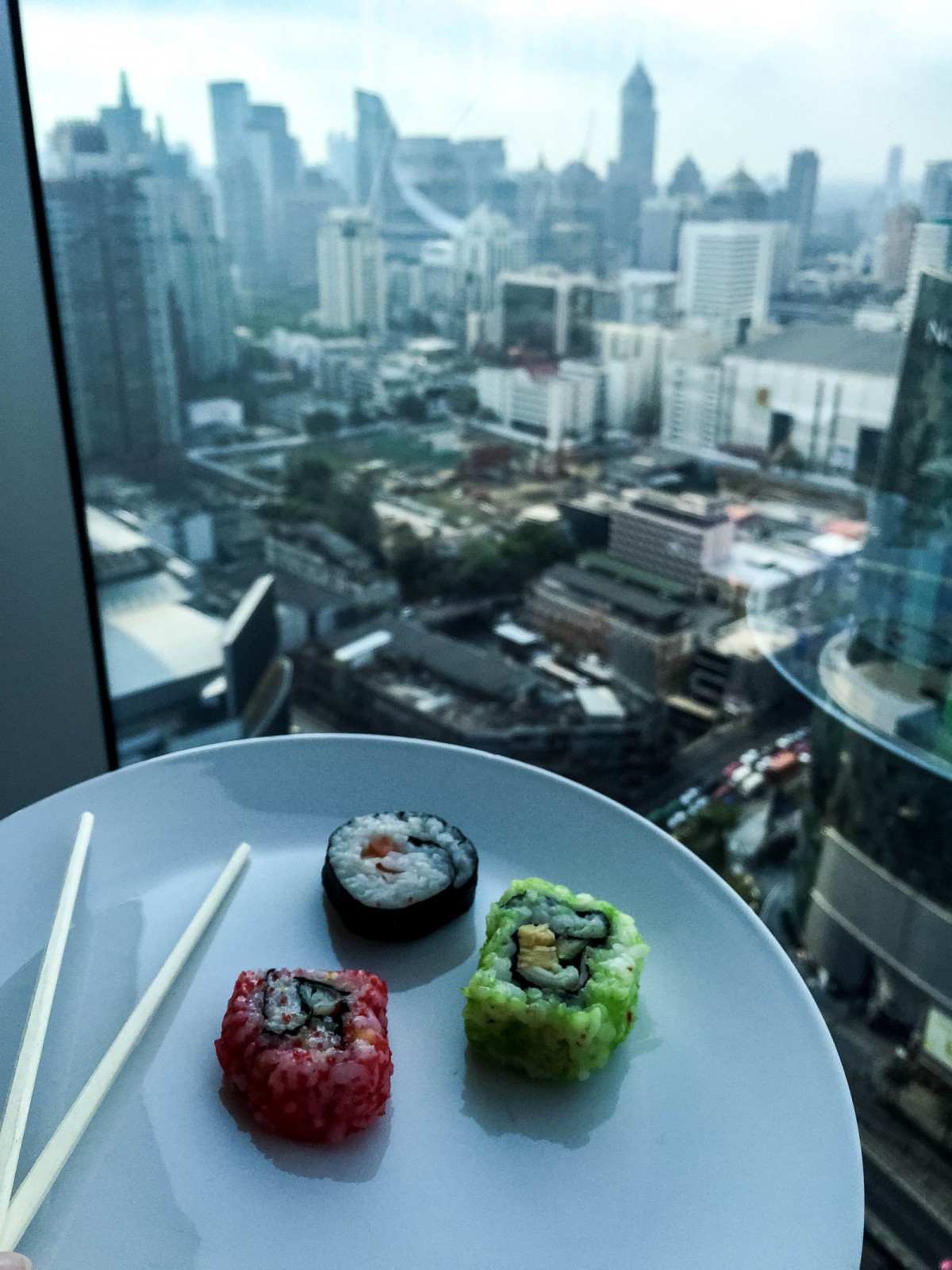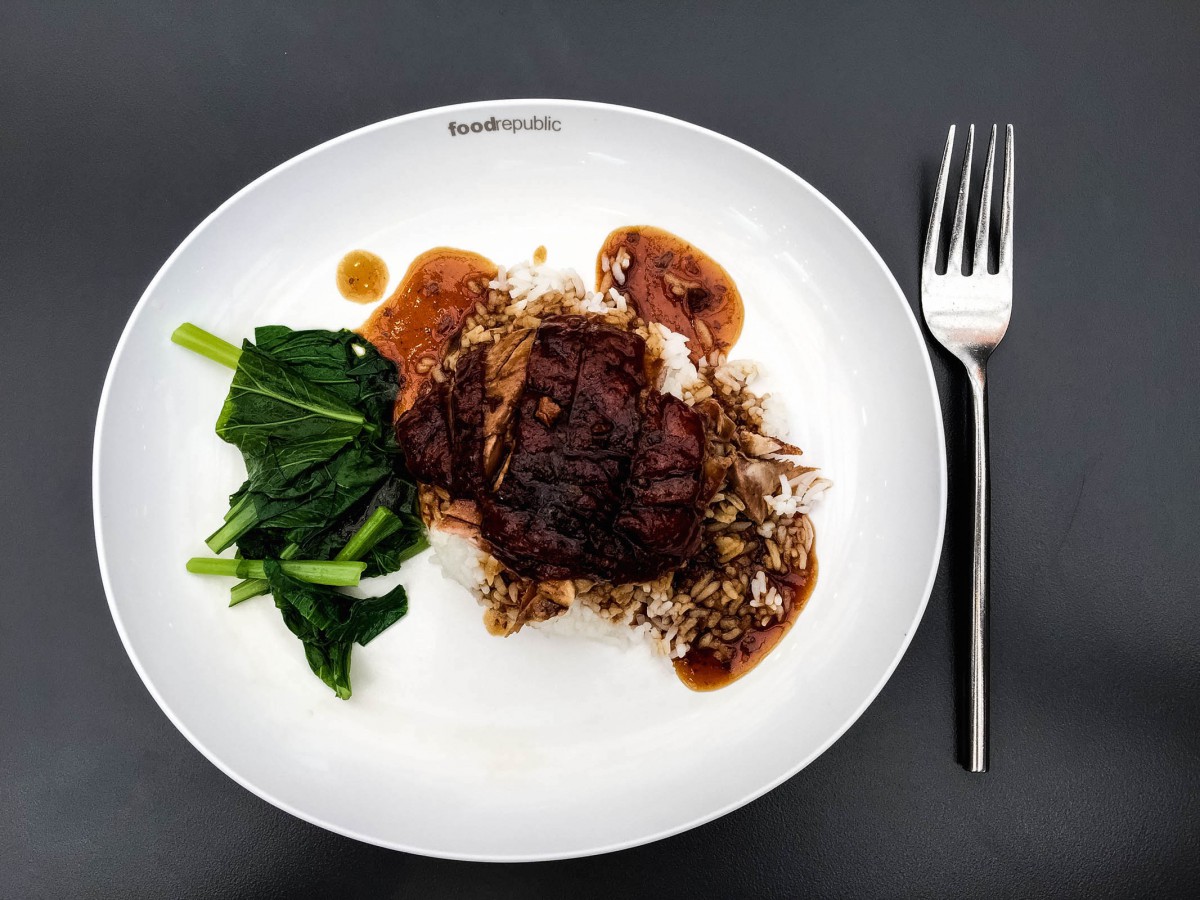 Rooftops
The rooftops in Bangkok are a must because it's the best way to see the city from above and trust me, you don't want to miss this view! Luckily both hotels we stayed at had at least 20 floors, so we had an amazing view over bangkok at both of them. Nevertheless, we decided to go to one of the rooftop bars as well. We opted for the one Hangover 2 was filmed: The Dome at Lebua Hotel. The view was great, but the cocktails are not very good and way to expensive. But it's definitely worth a visit. 🙂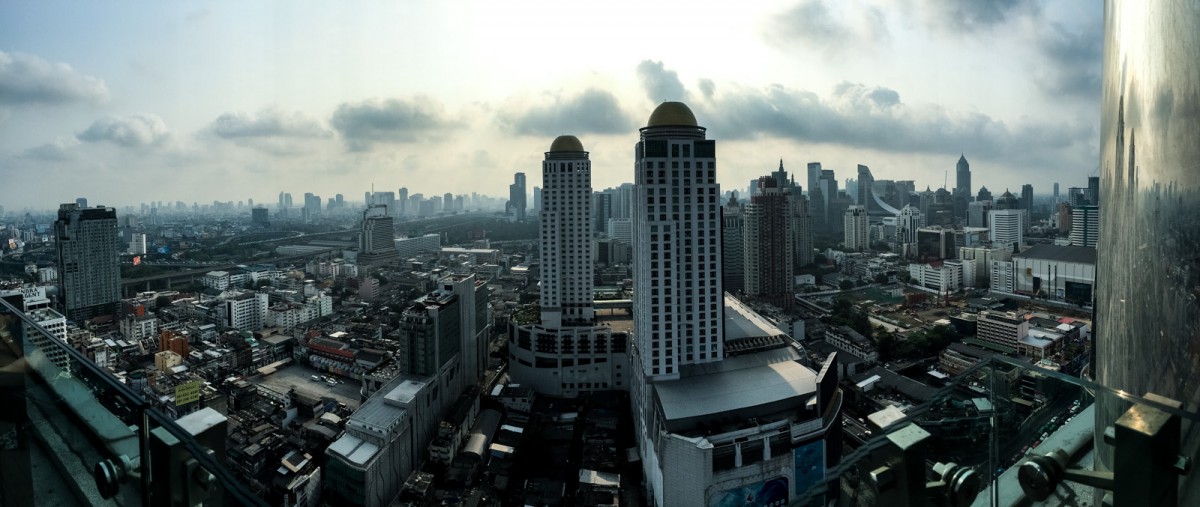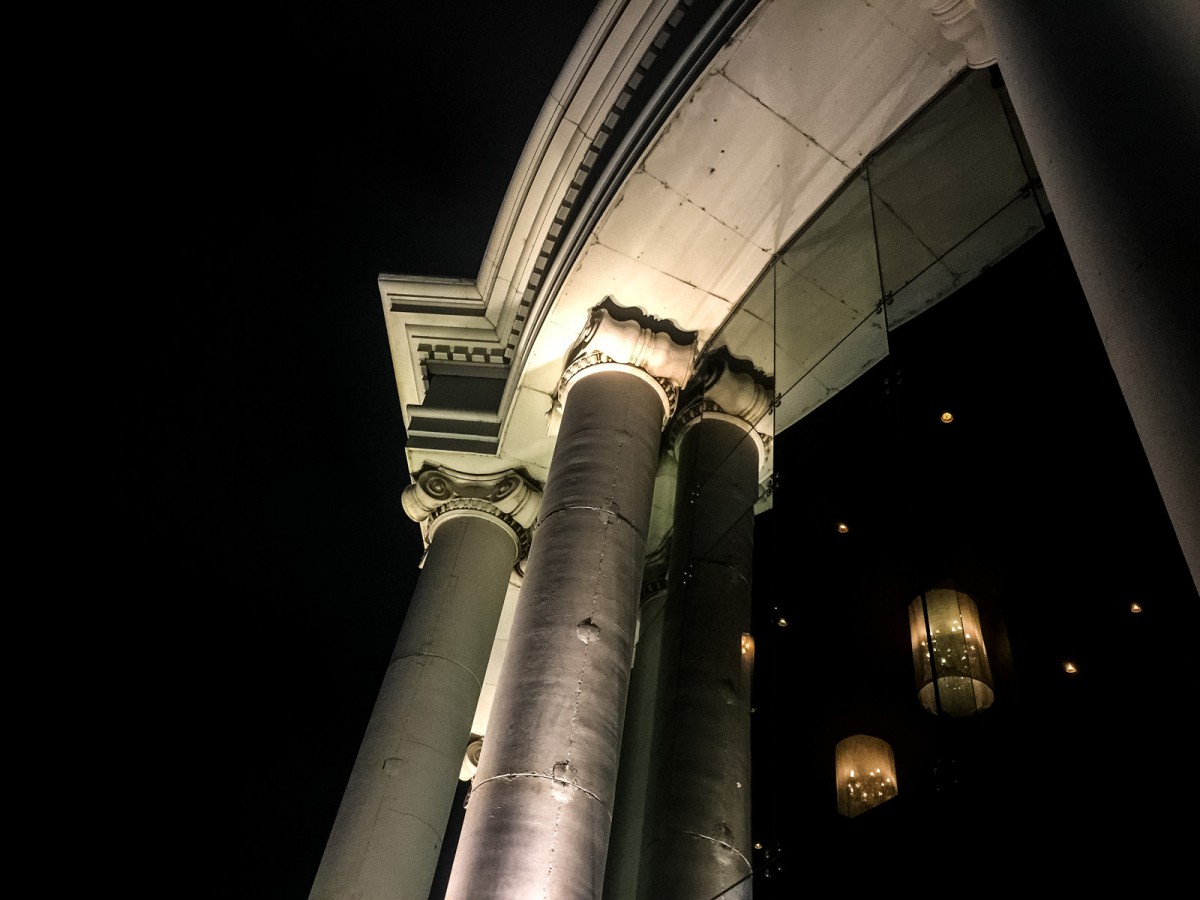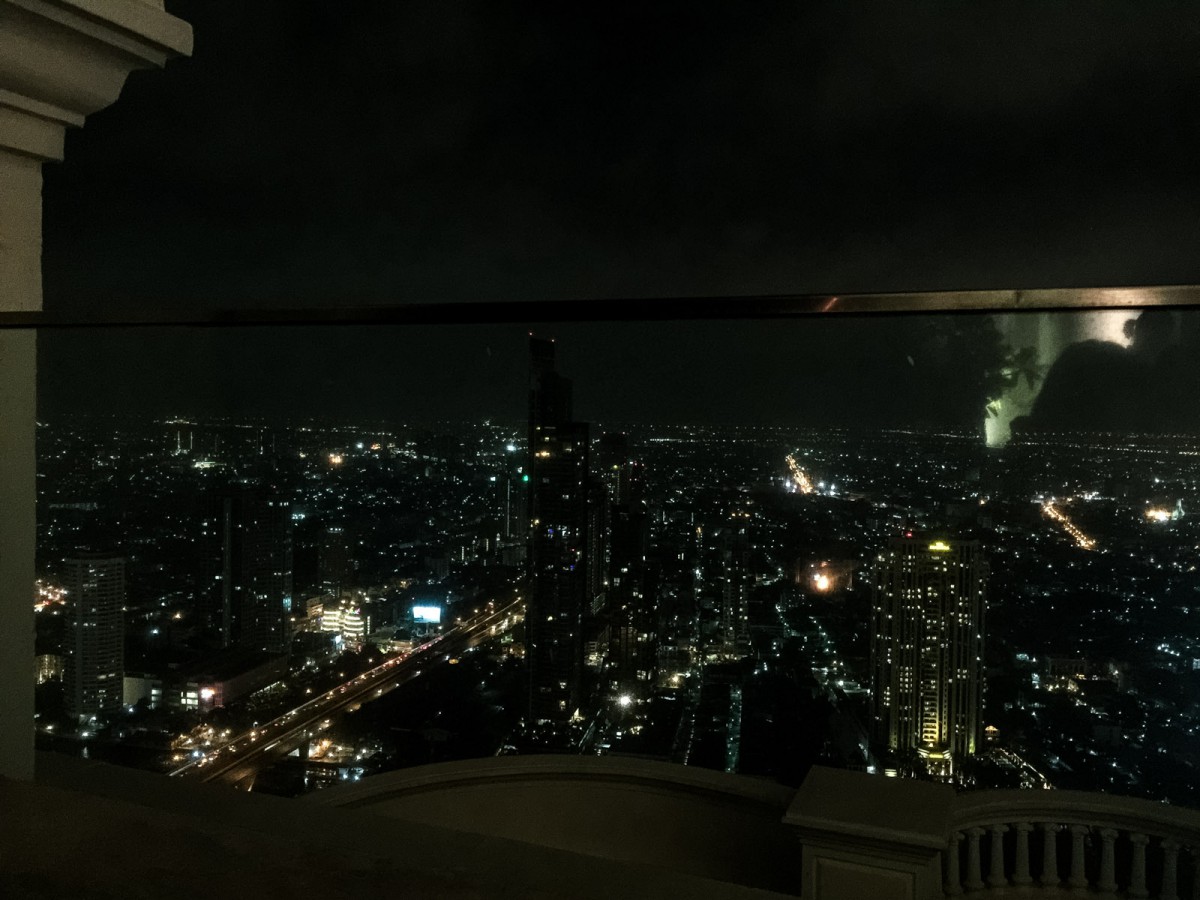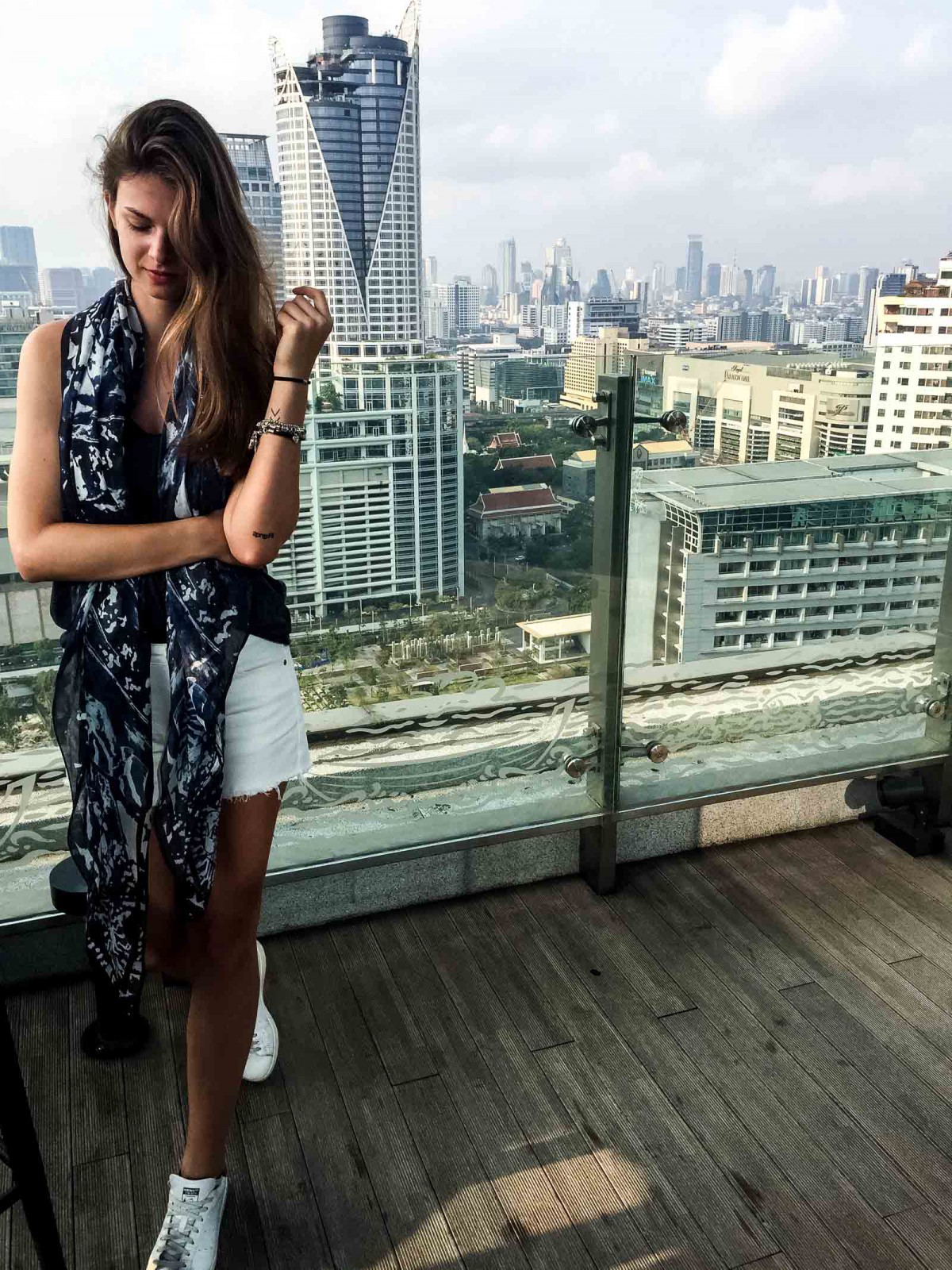 Bangkok Streets
I wouldn't plan every single day in Bangkok. The best way to explore the city is just to walk. Walk through the streets of Bangkok to see what a living in this city is like. Taking a taxi or going by bus usually doesn't make a lot of sense, because the traffic is horrible. It takes a while until you arrive at your destination even when it's only 2 km away… so whenever it's possible to walk or take the Sky Train you should definitely do it.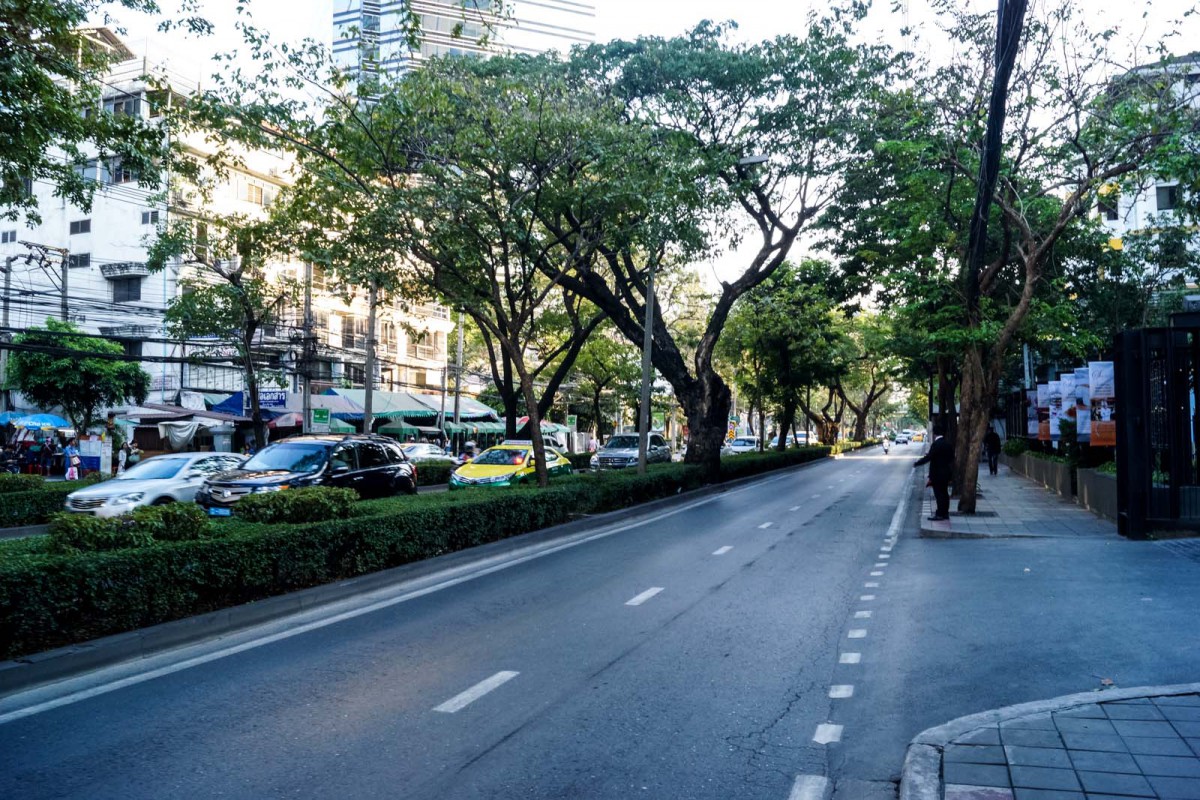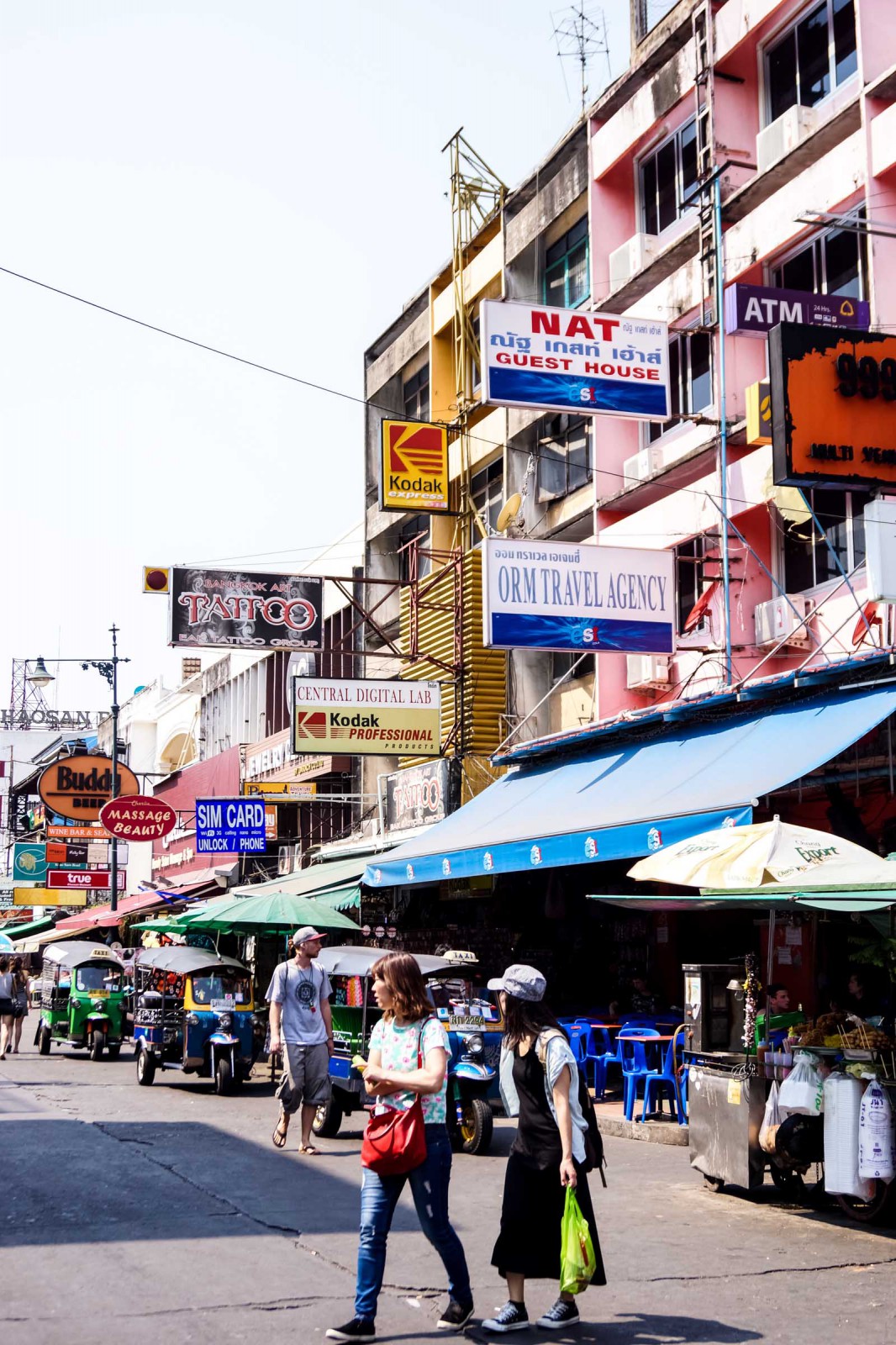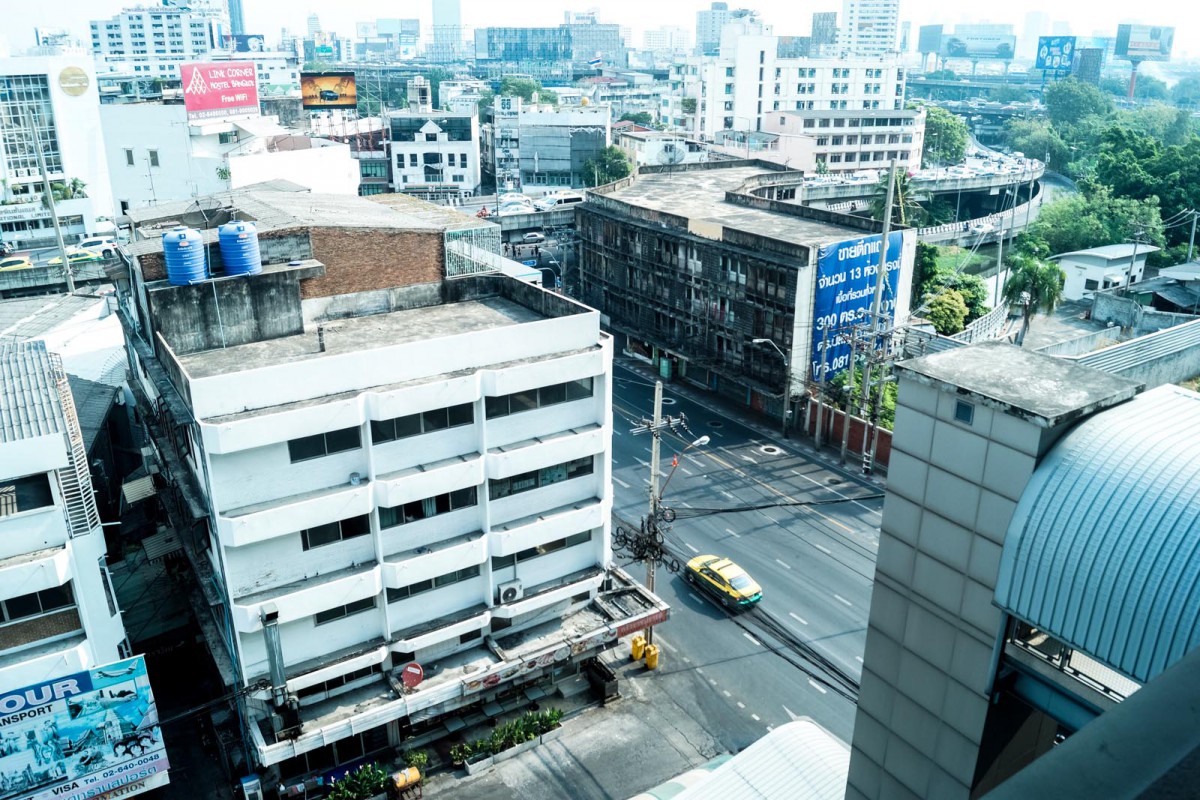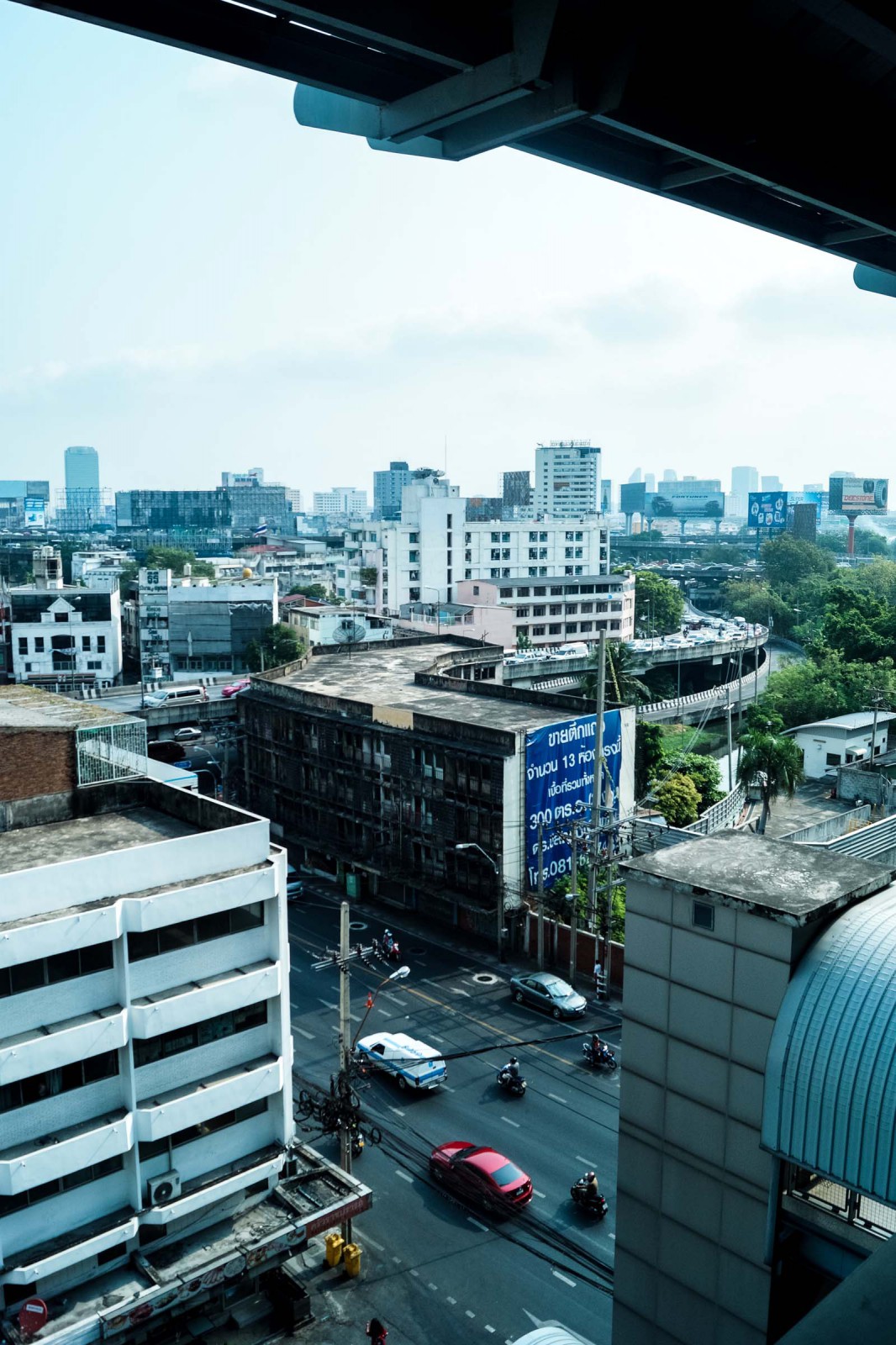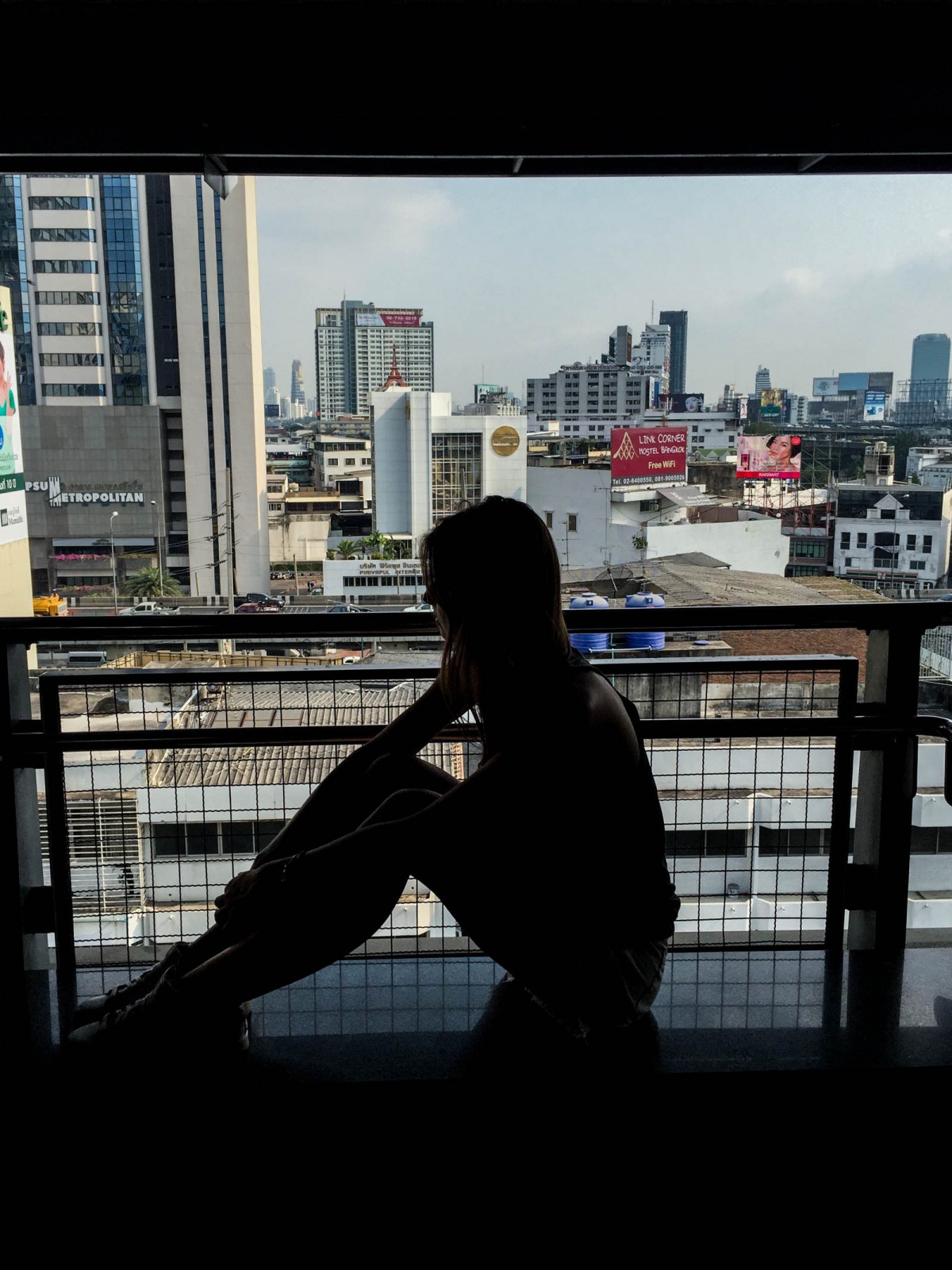 Temple
When in Bangkok you should definitely visit some of the temples. We did Wat Pho and Wat Phra Kaeo because they're located next to each other. And there are much more in this area. It's not far to Wat Arun and the Grand Palace from Wat Phra Kaeo. It's not only impressive but also great to see the culture of Thailand.