It's the last Venice outfit, but it isn't the last Venice post. Before I'm sharing my Venice video and some tipps for your Venice trip tomorrow, it's time to share the outfit I chose for the second night in Venice.
Venice Travel Diary
There are a few things you just HAVE TO DO when in Venice. One of those things is to take a gondola ride through the Venetian canals. It's still the classical Venetian boat, although it is now mostly used for tourists.. The prices might scare you at the first moment, but don't worry, you can negotiate with the gondoliers 😉 We paid 60 Euros instead of 100… but I'll tell you more about this in tomorrows post 🙂
So here is what we did at our last night in Venice: we took a gondola ride and enjoyed dinner at a small restaurant with live music – not bad at all. 🙂
Venice Outfit No.4
The last Venice outfit is my favourite one, I love every single detail of this outfit. The jeans just fit perfect and the top is comfy yet chic, it's elegant and has these cute lace detail. The high heels are my favourites at the moment – I don't know if I told you that I bought them at River Island in Dublin for only 20 Euros. 🙂 It's an simple yet chic total black outfit and I topped it off with my favourite rosegold jewels. The perfect outfit for our last day in Venice, isn't it? Even the location is perfect. I really like the blue wooden stakes in contrast to the black outfit.
Enjoy this last outfit and leave me a comment to let me know what you think. 🙂 xx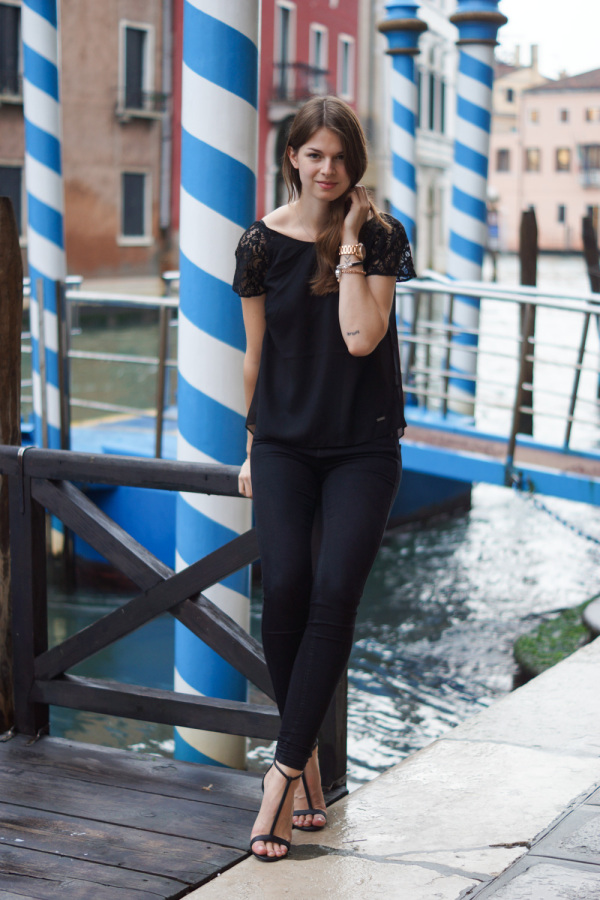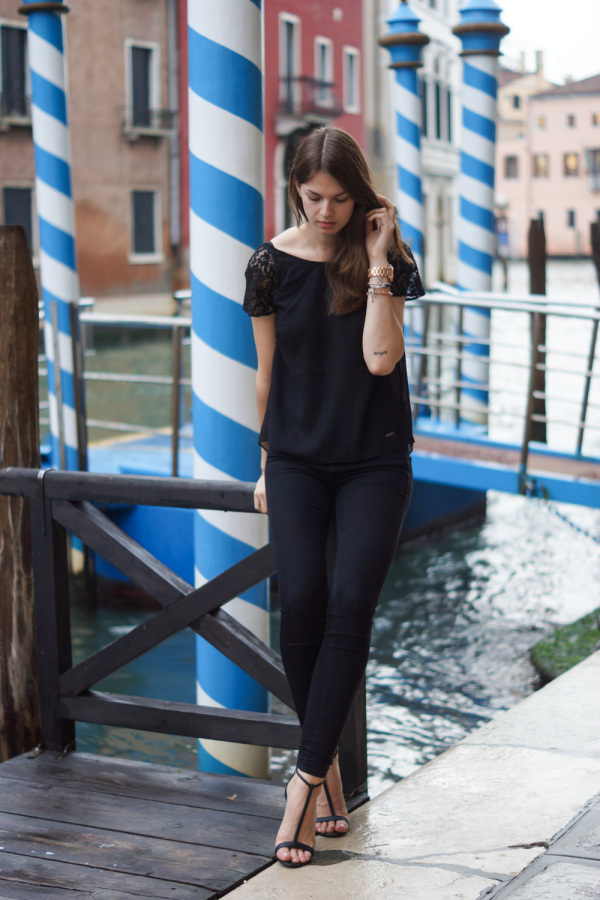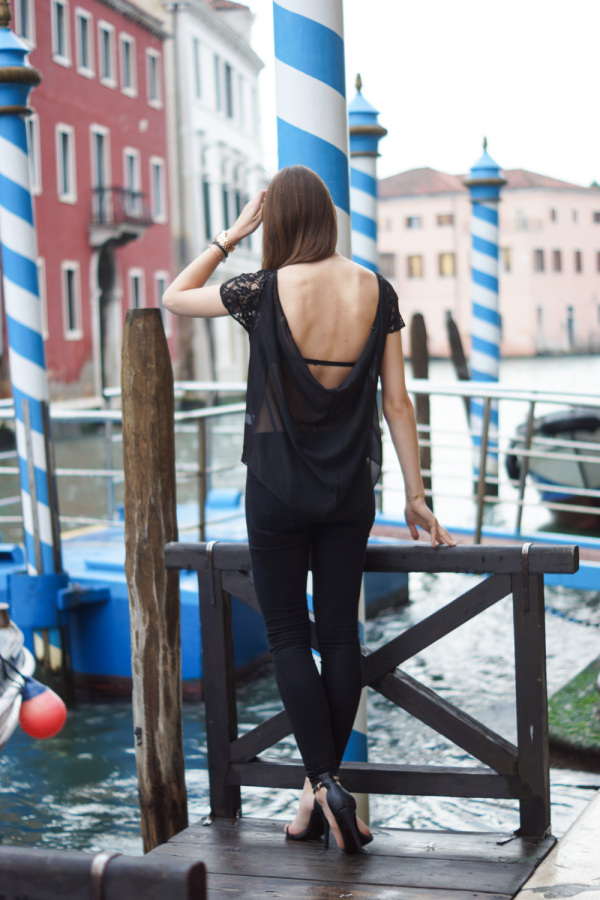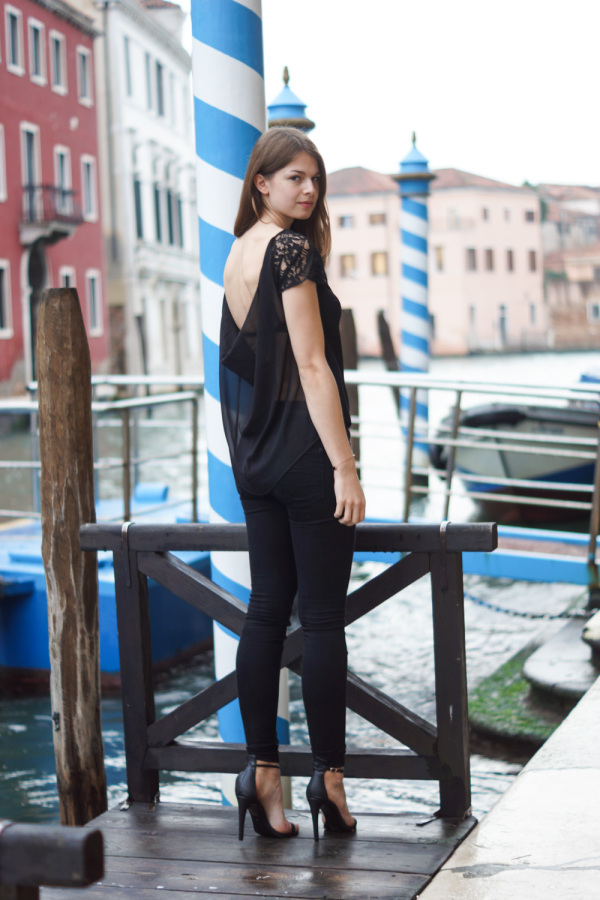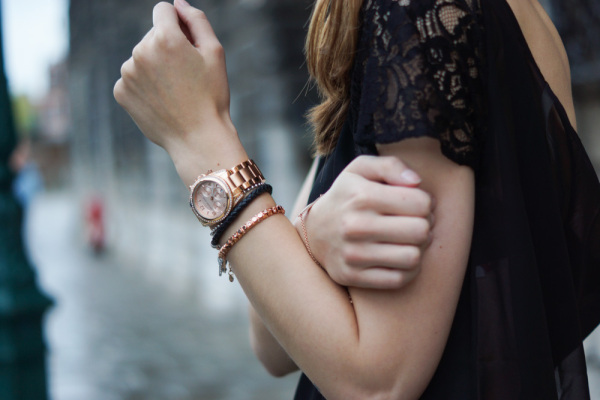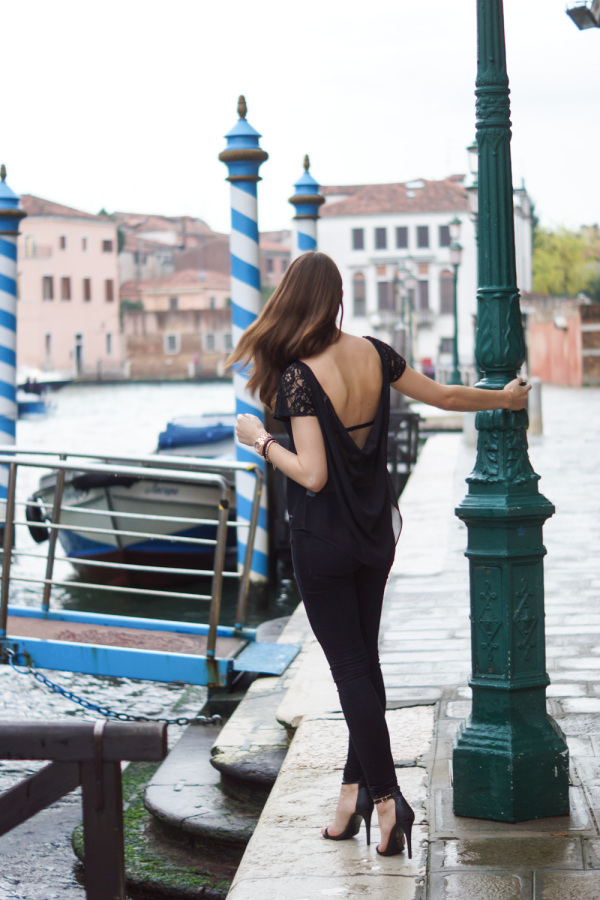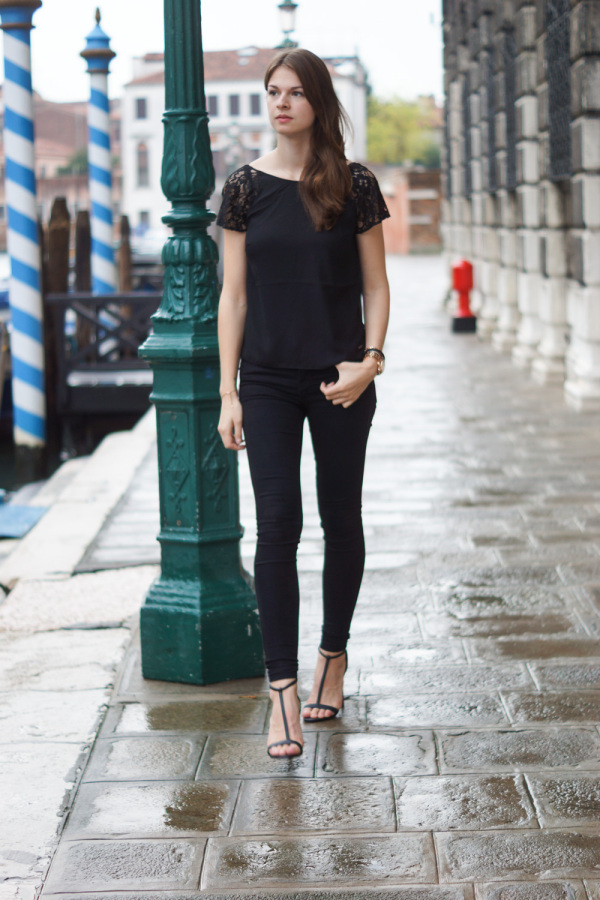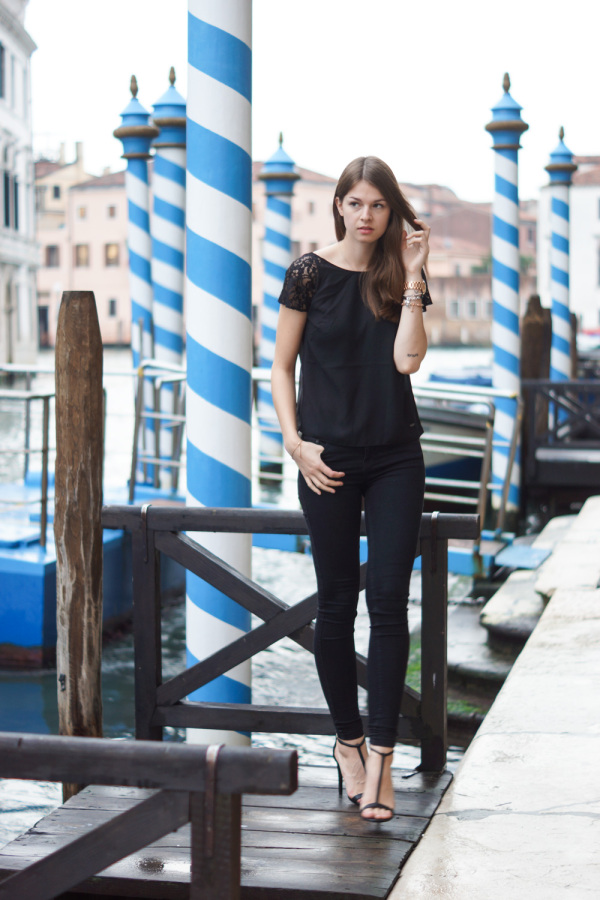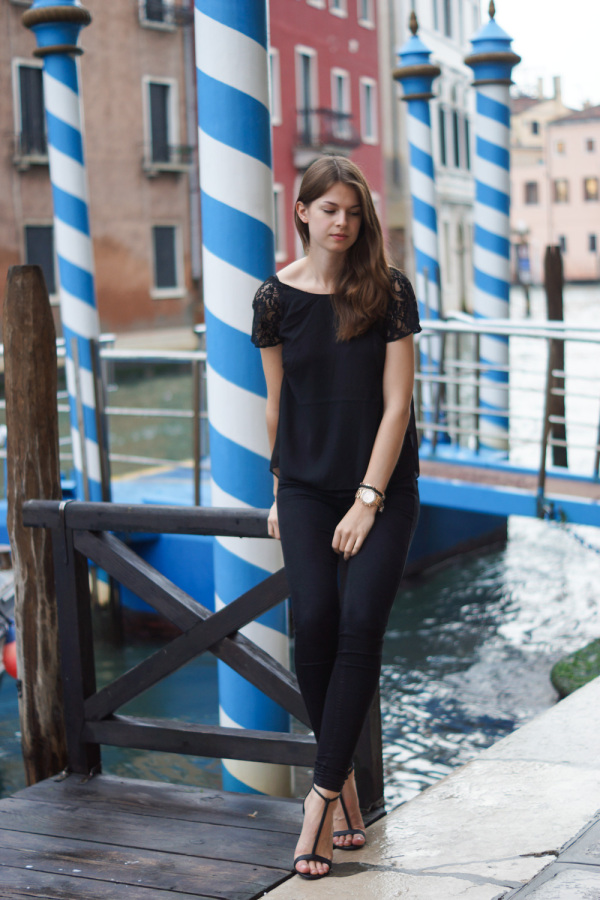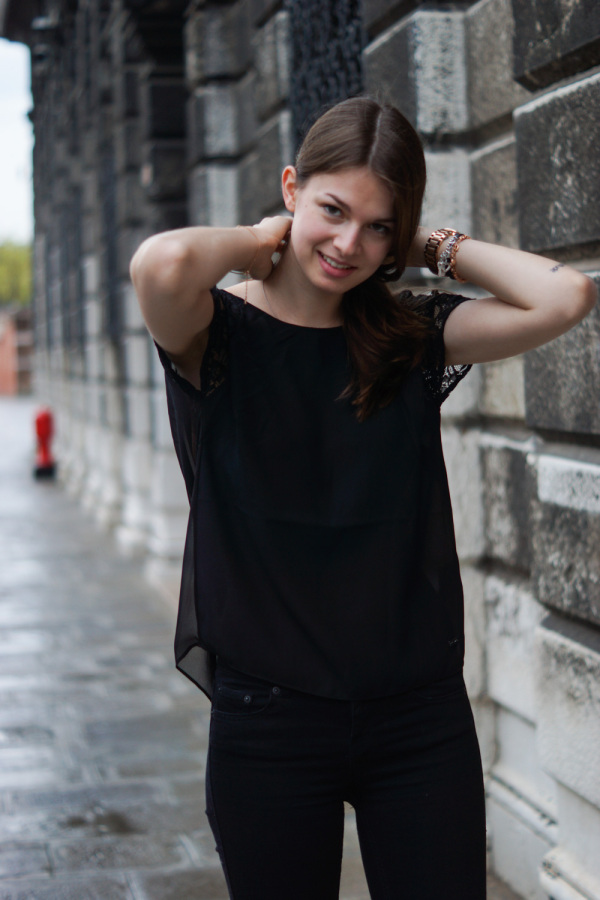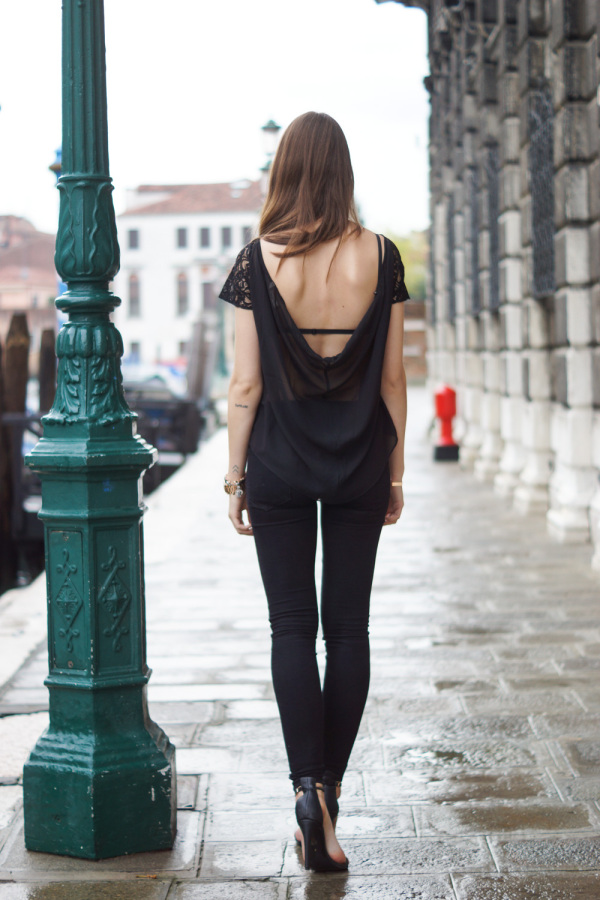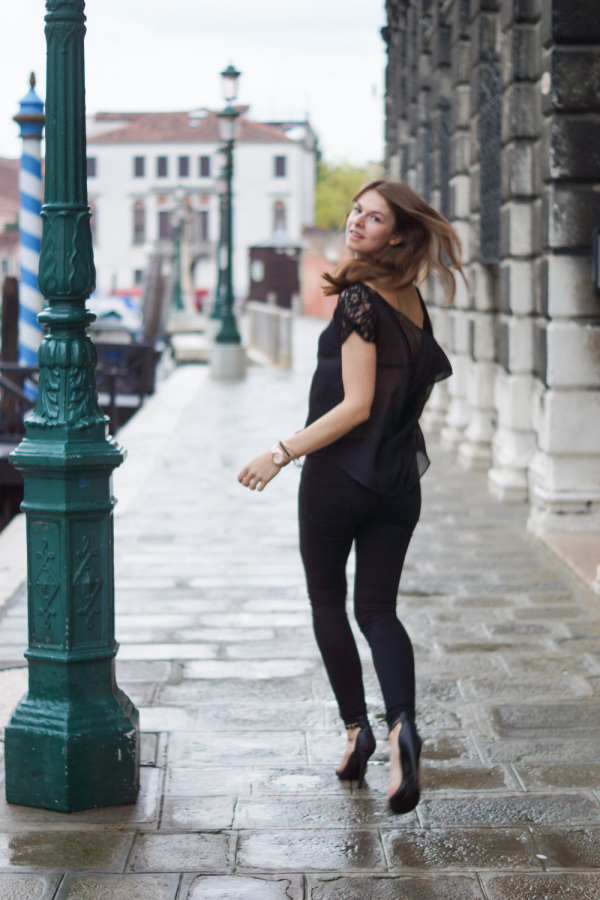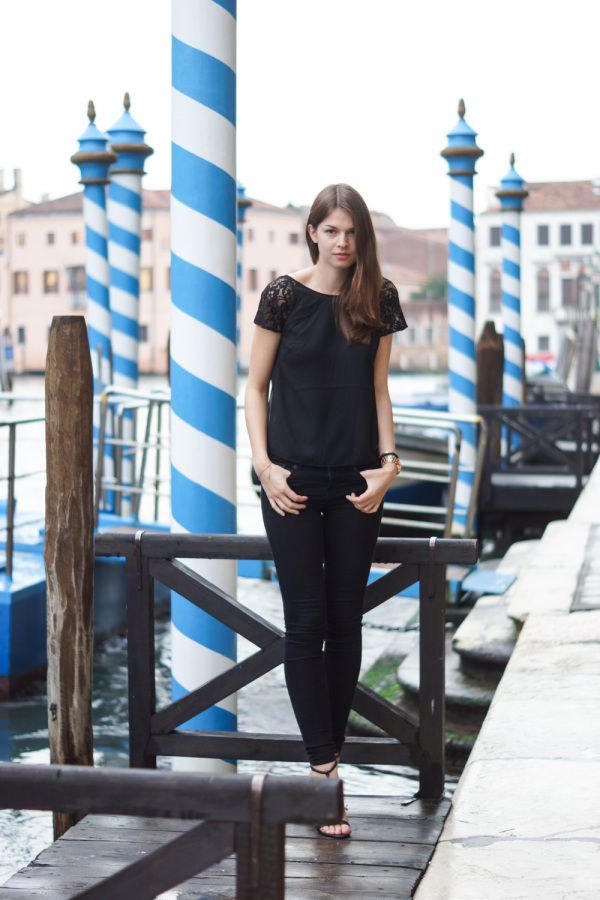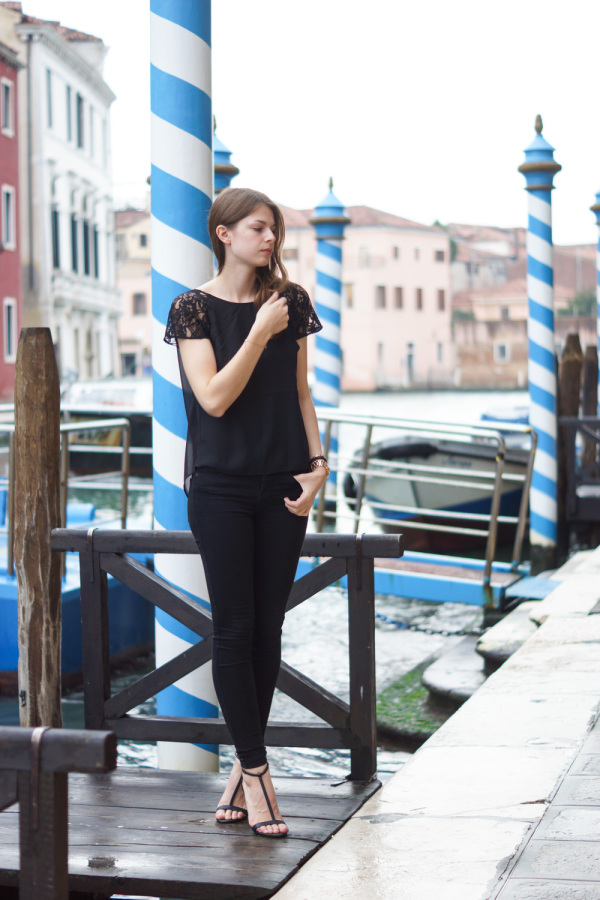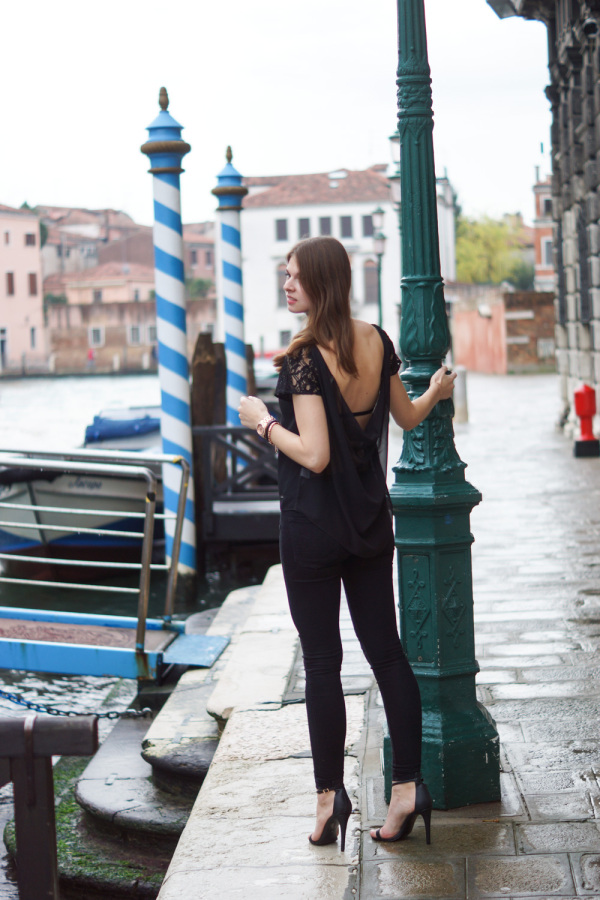 SHOP SIMILAR CLOTHES // LOOK-A-LIKE