I'm back in Berlin and back at the office. But before I plunge into work, I want to share another outfit post with you. This time with a very special garment, a very special pair of jeans:
Vacuum Seal
The Vacuum Seal by Pepe Jeans London is "the perfect body sculpting jean". It's 100% stretch denim and that's why it is not only super comfortable, this jeans supports and lifts your shape and silhouette as well.
First I was sceptical, if this jeans is as good as Pepe Jeans promises. And I can tell you, that this jeans IS super comfortable, it doesn't pinch and it's super soft. What about the fit? I feel really comfortable in this jeans and I think it looks good on me, what do you think? I don't know, if it really "kills kilos", but for me that's not the decisive factor. But if you're looking for such jeans, it's definitely worth a try 🙂
The Basics
For this outfit I combined some of the basics every girl needs in her wardrobe: blue jeans, striped shirt and a black blazer. Basics are nothing special and they usually need fancier garments if you want to create un-boring outfits. But how to make wardrobe basics look un-boring? You can add details like this studded Rebecca Minkoff Skylar Mini and some jewels or you add a fancy pair of shoes.. As you probably can see I decided to keep it simple and added my studded cross-body bag and jewels only.. It's a simple yet chic outfit, but I really like it. What about you?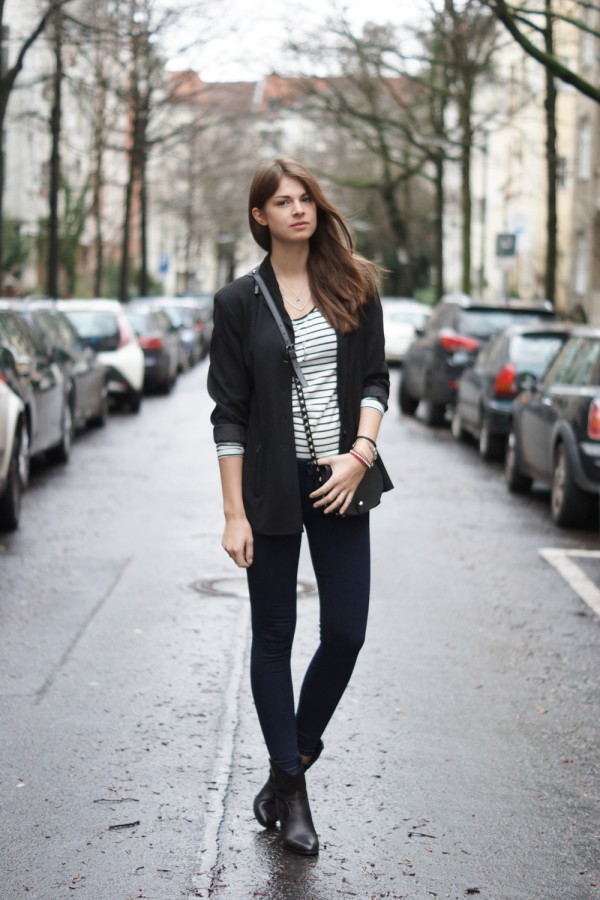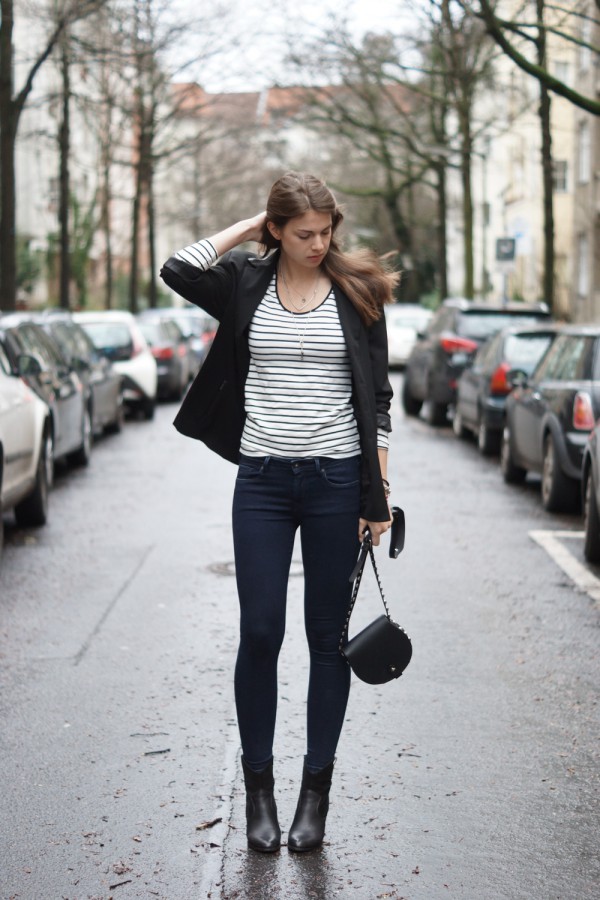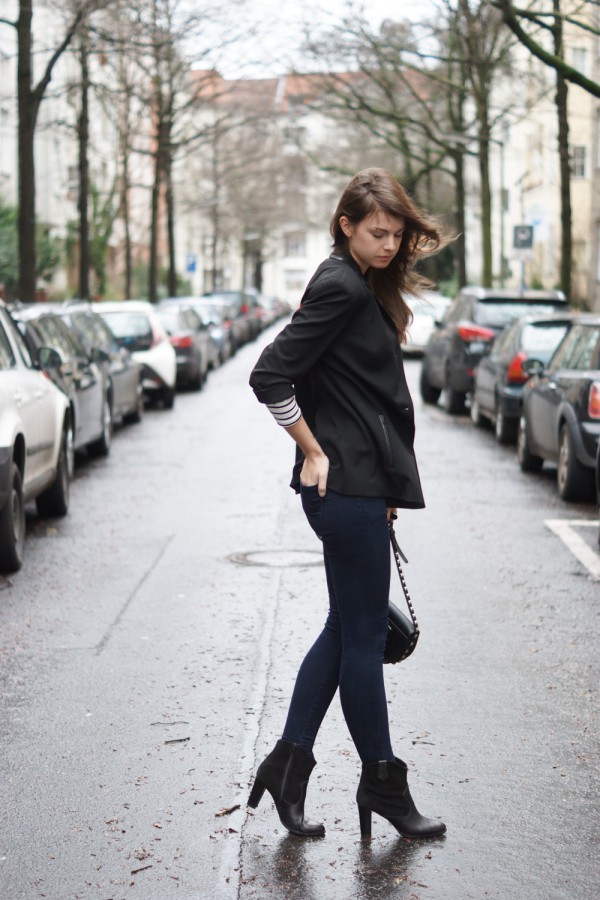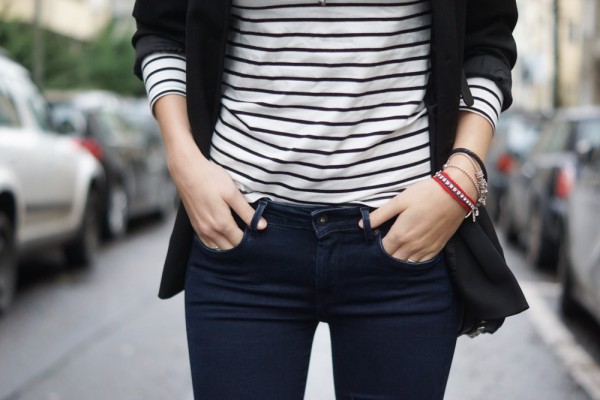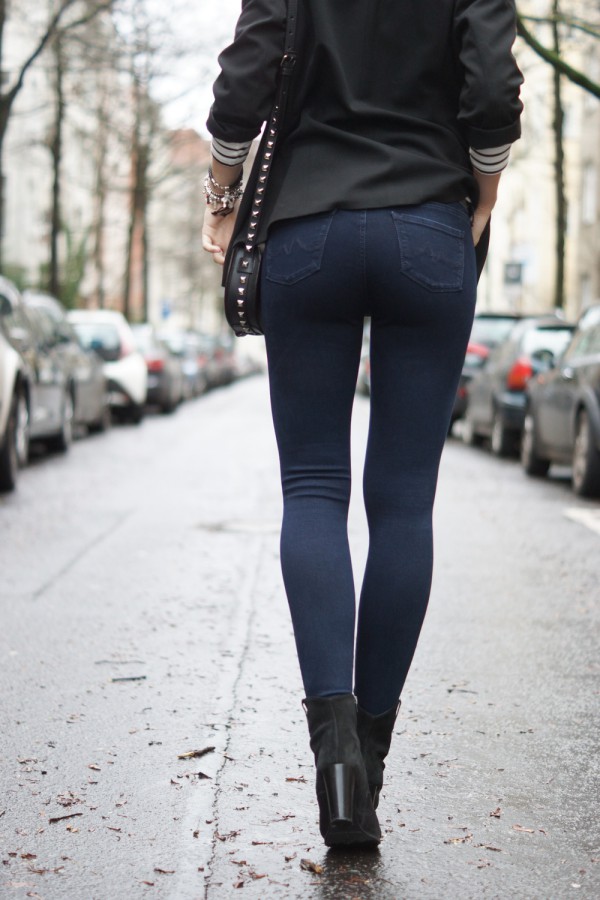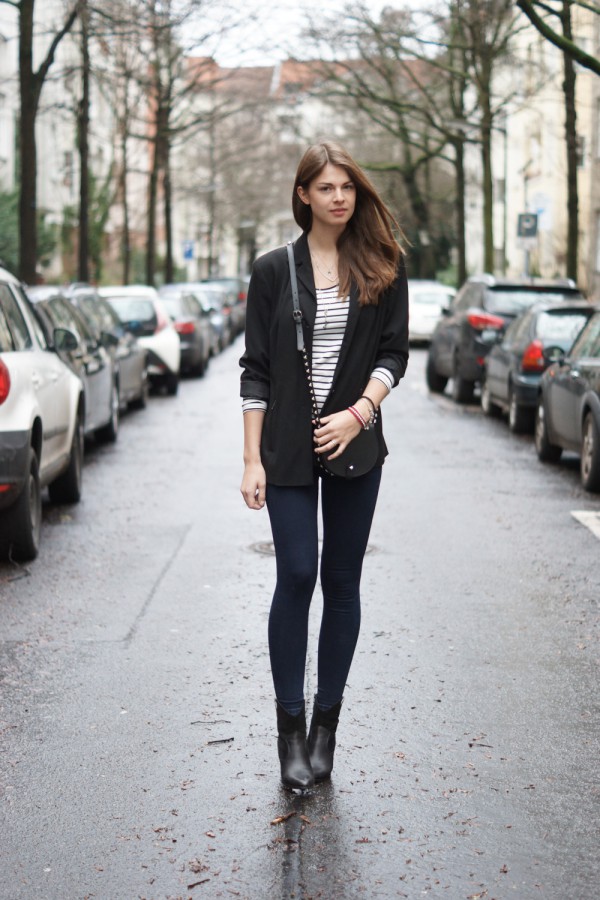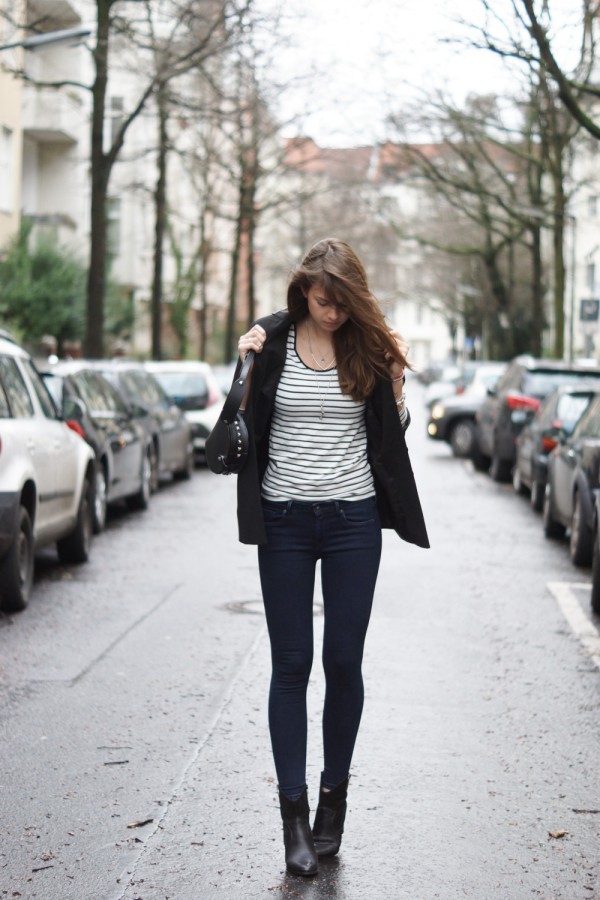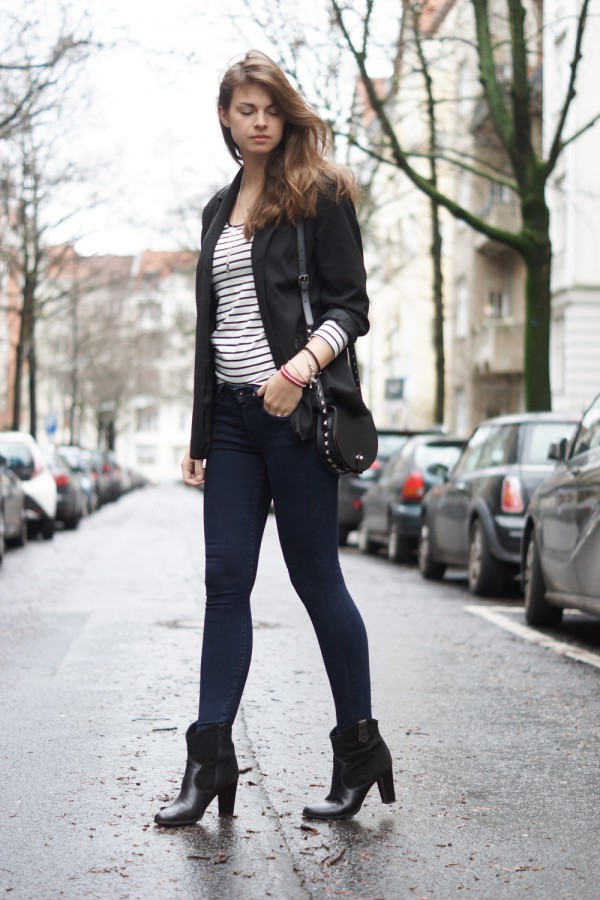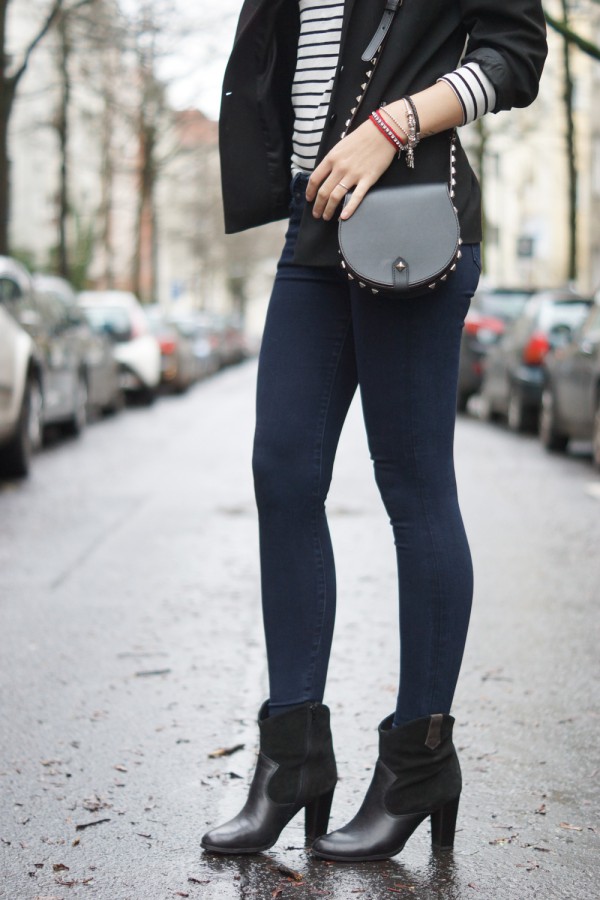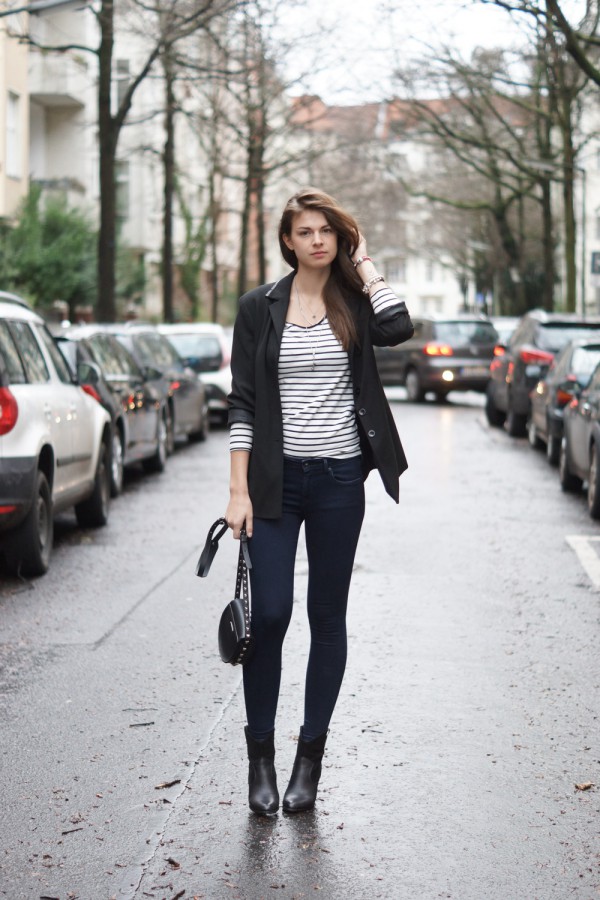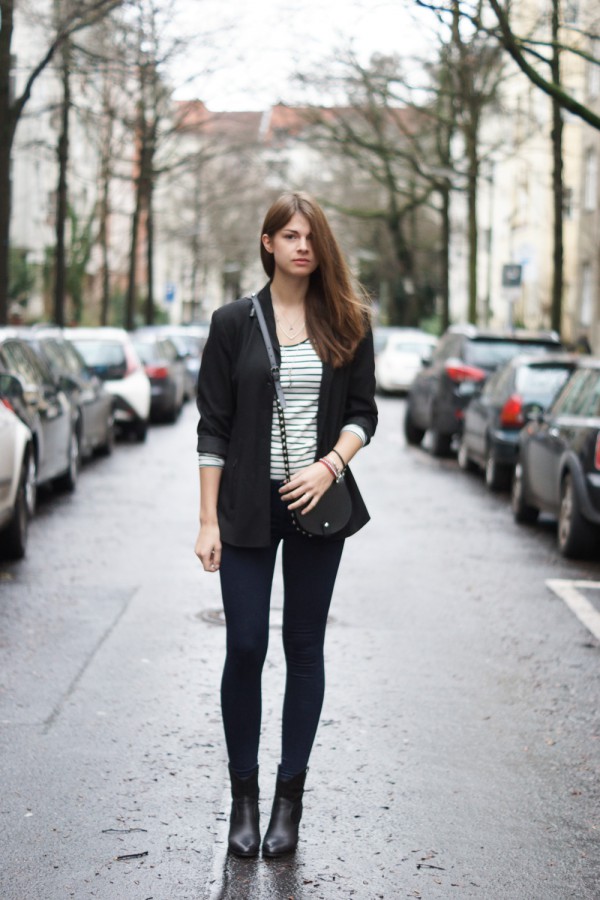 SHOP THE LOOK // SIMILAR CLOTHES