When planning your next vacation, one of the most important questions is: where to stay? I usually spent several days looking for the perfect accommodation, since I can be very picky. Usually, I'm not that picky, but when it comes to travelling, I really want to have a great time. I don't want to spend this time in a hotel that's dirty or shabby. I want to feel comfortable, and I want to look forward to spending the night there. I just realized that finding a nice accommodation in Asia can be a bit tricky. My brother just experienced something horrible when he and his girlfriend arrived in Bangkok only a couple of weeks before we did. Their hotel looked nice on the internet but doesn't at all in real life. Luckily we didn't make this experience, and that's why I want to share everything about the hotel we were staying at with you.
The Oriental Residence Bangkok
Those who follow me on Instagram might already know that we were staying at the Oriental Residence Bangkok. It's one of the most beautiful hotels I've ever stayed at, and the staff was so kind. Since we arrived around, 11 am we asked for an early check-in a couple of days before, and it wasn't a problem at all. After our 10 hour flight, we were more than happy to have the chance to take a shower and sleep for one or two hours before diving into Bangkok's hurly-burly 😉
The Hotel
Oriental Residence Bangkok is such a beautiful place, it's all light and fresh, some kind of girly and playful. What I like best are the high ceilings as well as all the pastel colours, that are perfect for nice Instagram shots 😉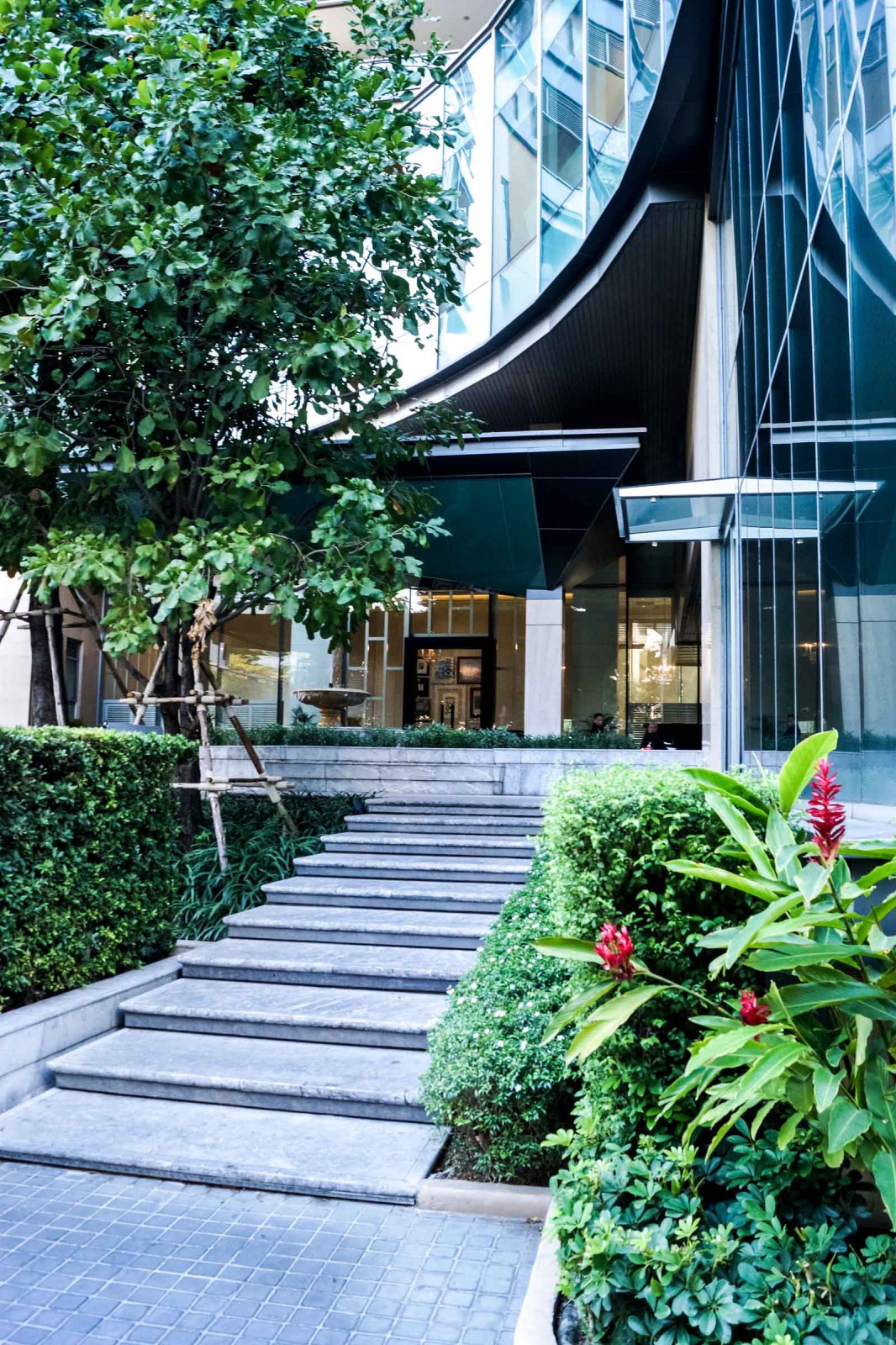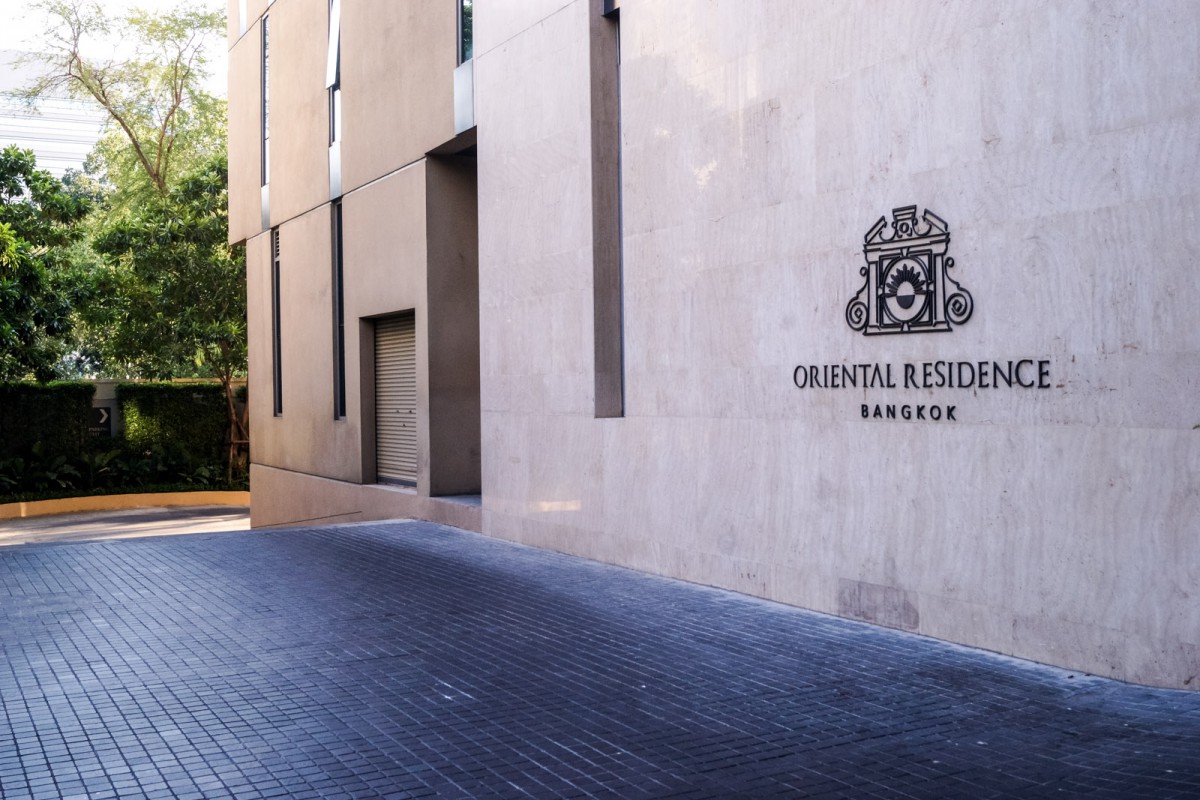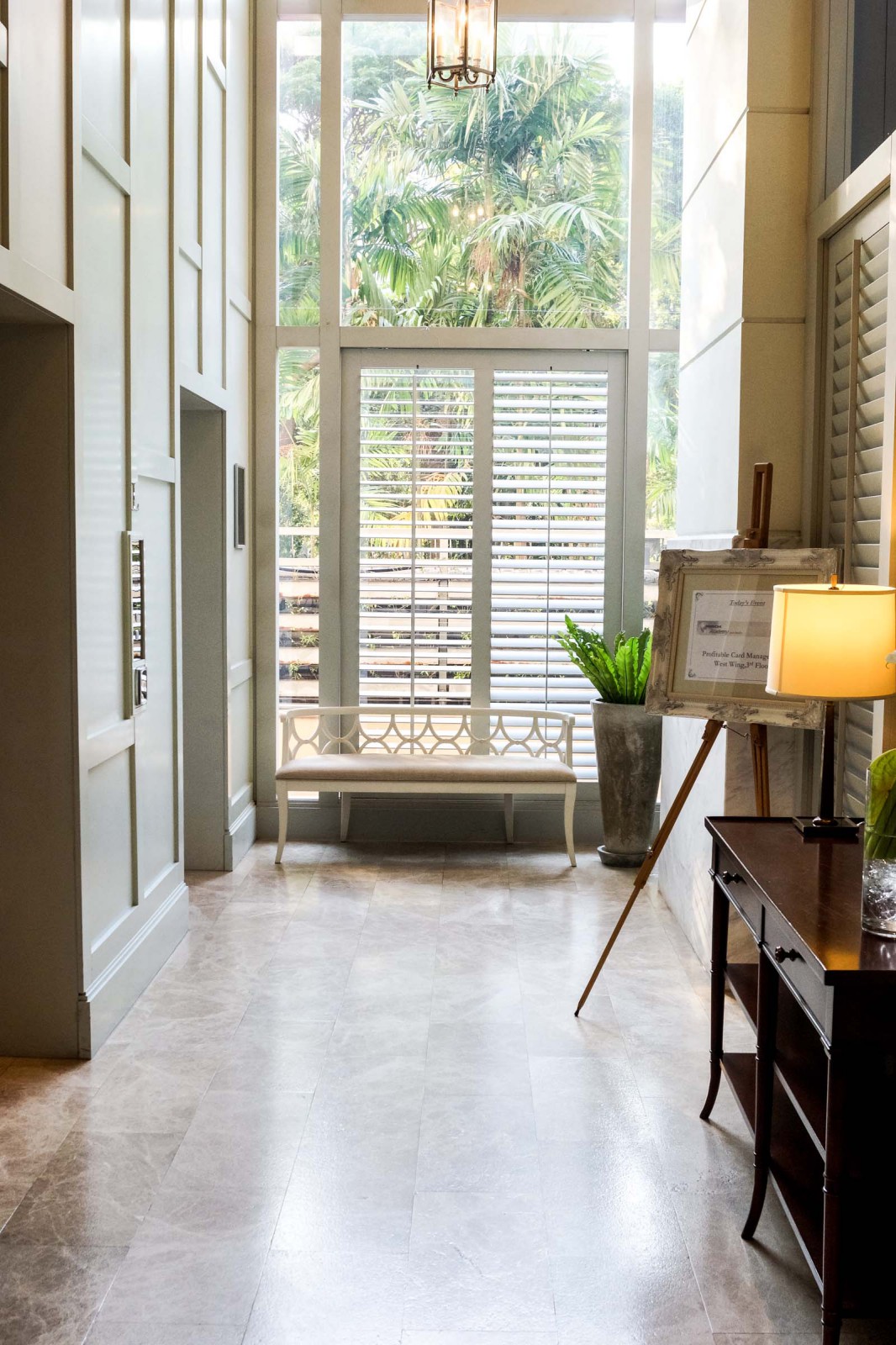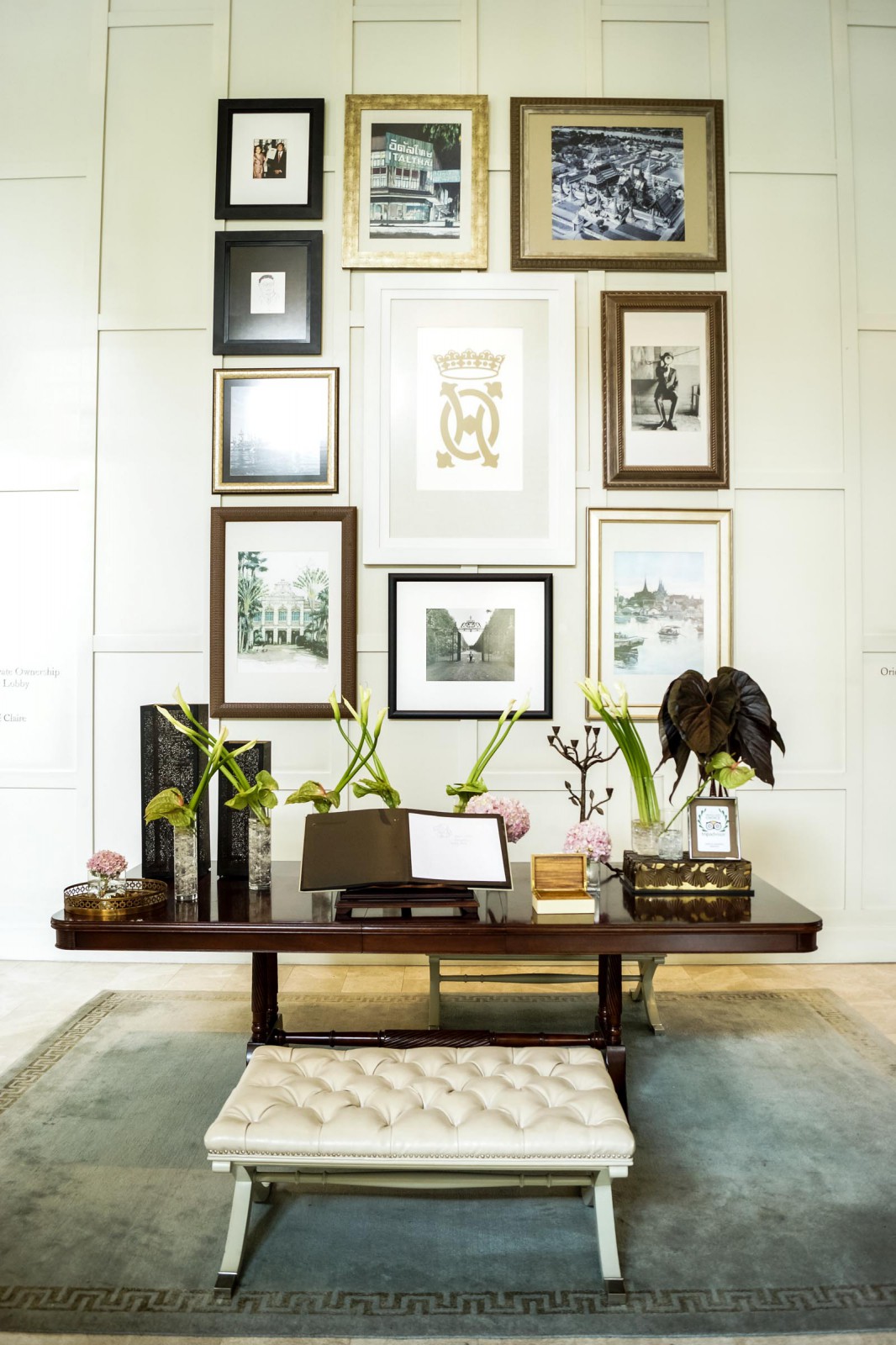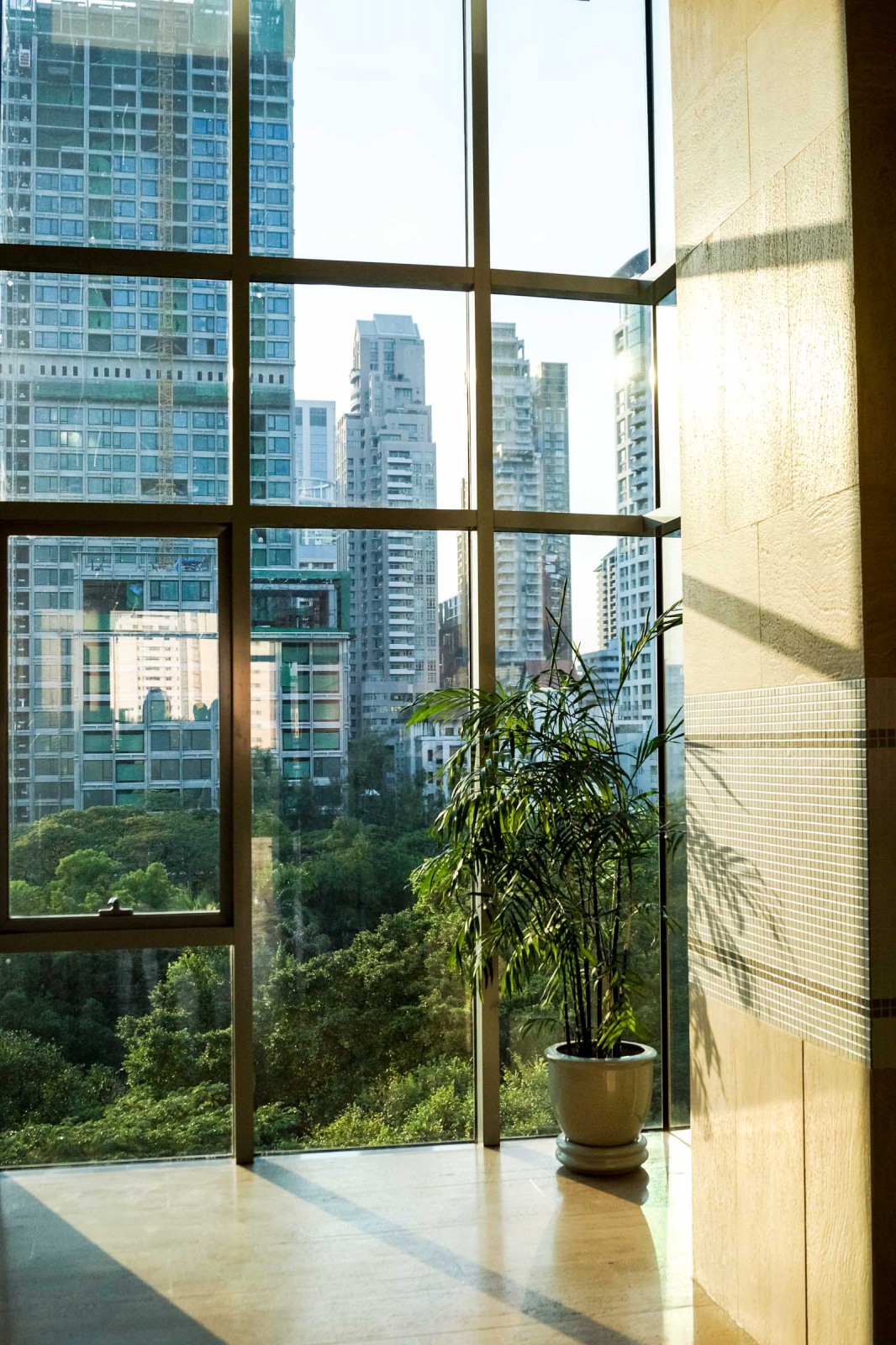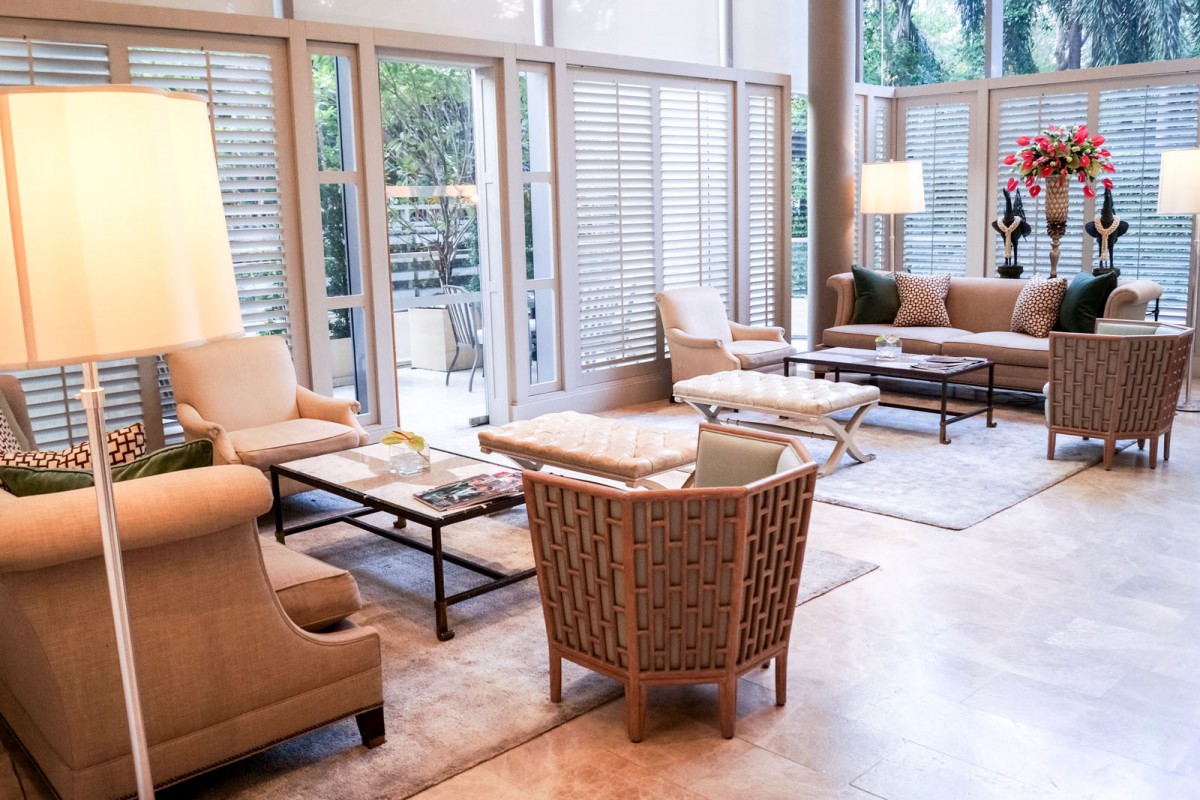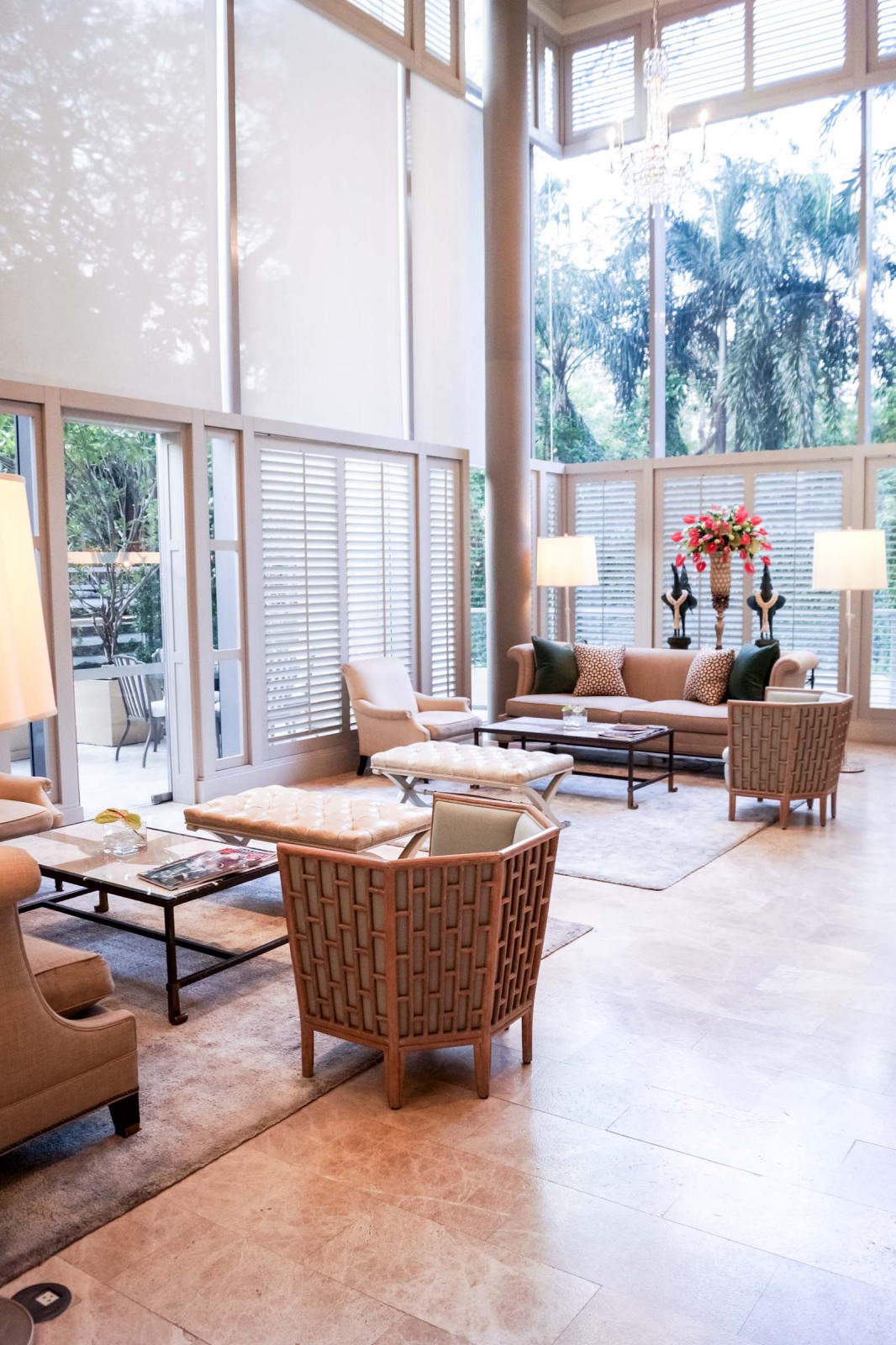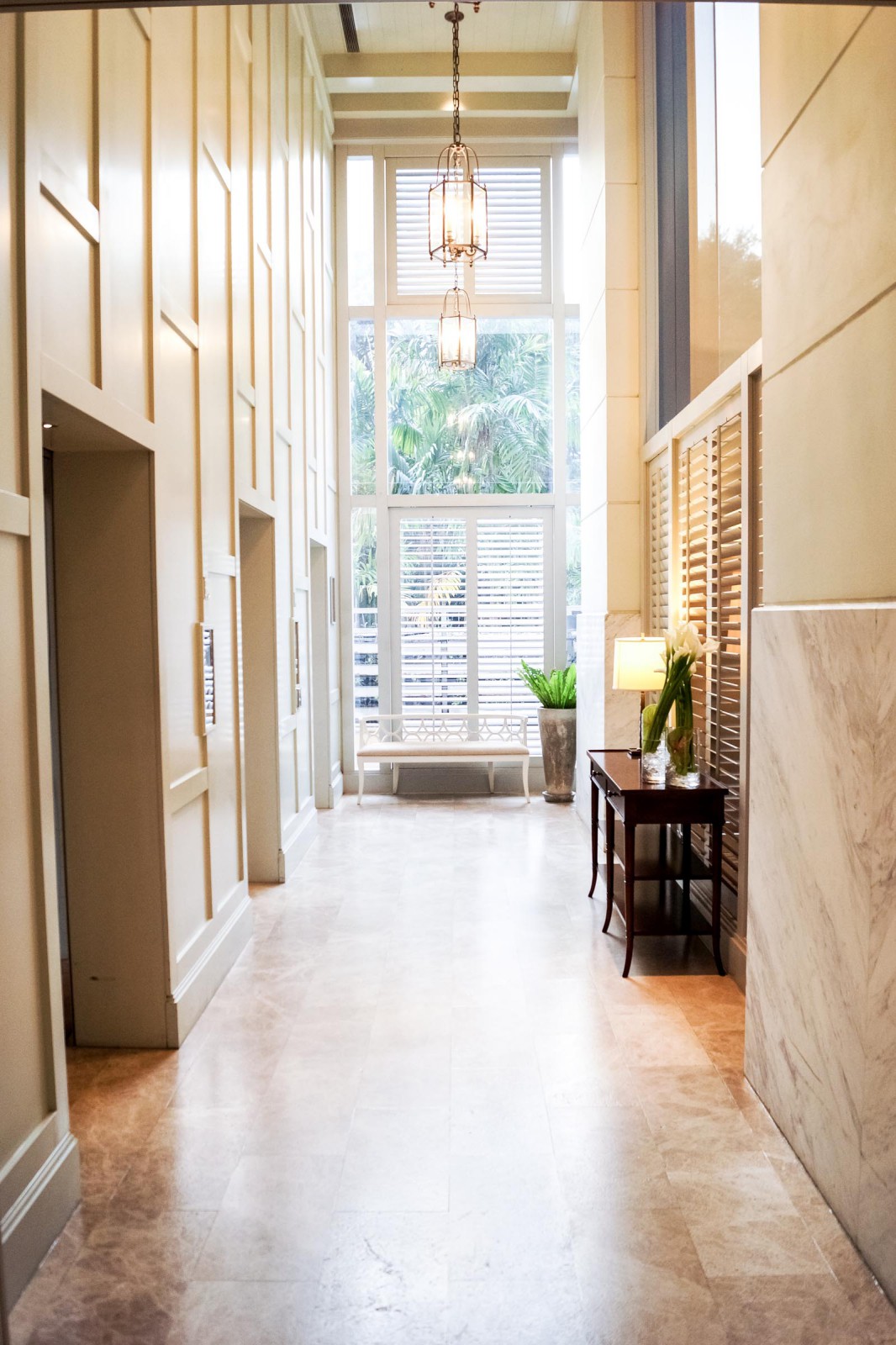 The Room
We had the Grand Deluxe Room on the 16th floor with an amazing view over Bangkok. The 45 square meter large room includes one very comfortable double bed, a beautiful bathroom with a shower as well as a bath tub, a fully-equipped kitchen as well as a cute sitting area. So could one ask for more? This room offers everything you need for a stay in Bangkok or even everything you could ask for when renting an apartment for a longer stay. The kitchen is fully-equipped: toaster, coffee maker, stove and fridge as well as more cooking utensils. It simply offers everything you need to cook for yourself during your stay. Well, we didn't do that, because we decided to try the in-room dining instead. 😉 But I'll tell you more about the food later in this post.
Among the Grand Deluxe Room, Oriental Residence Bangkok also offers a One-Bedroom-Suite, a Two-Bedroom-Suite as well as a Three-Bedroom-Suite.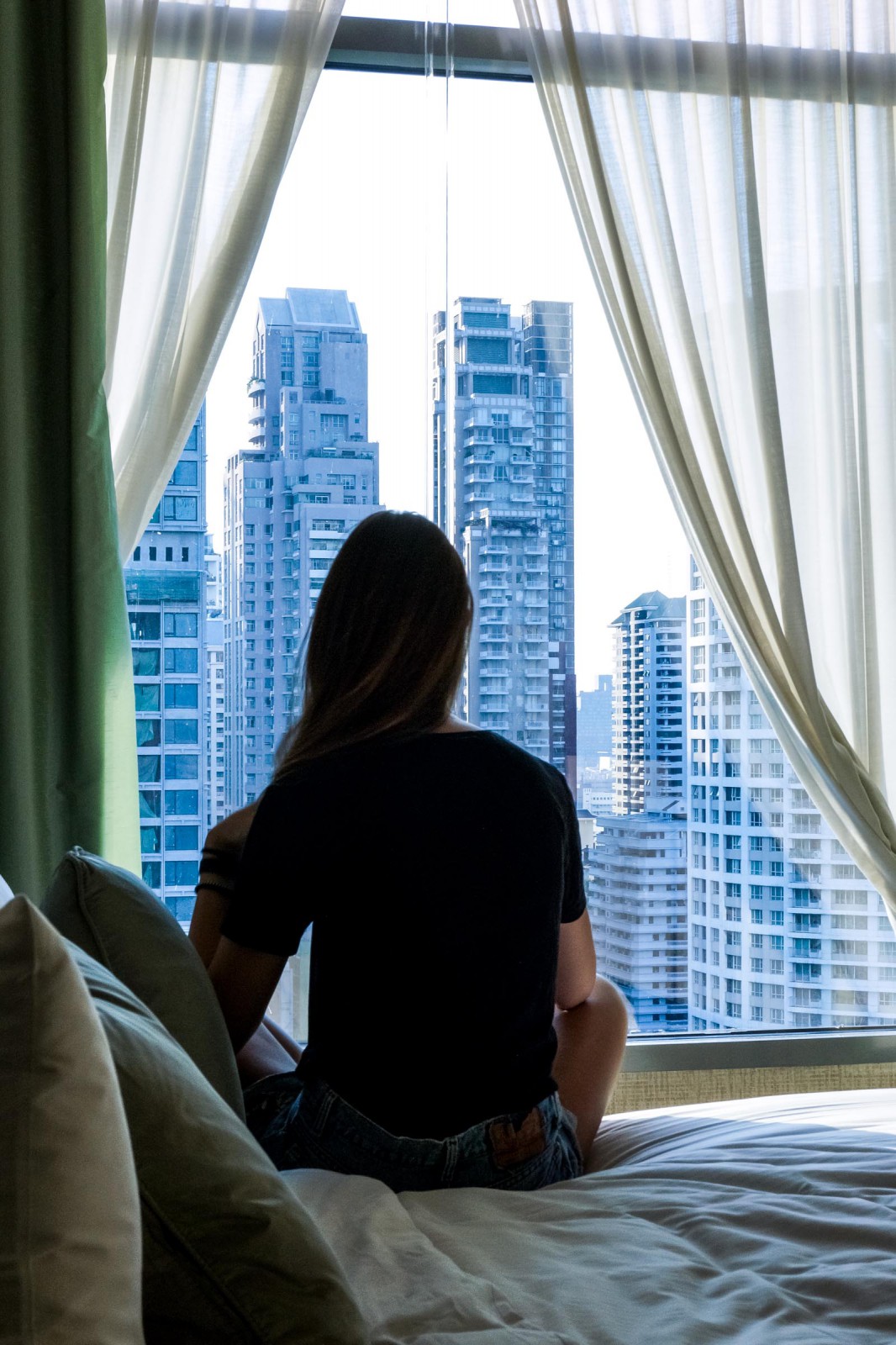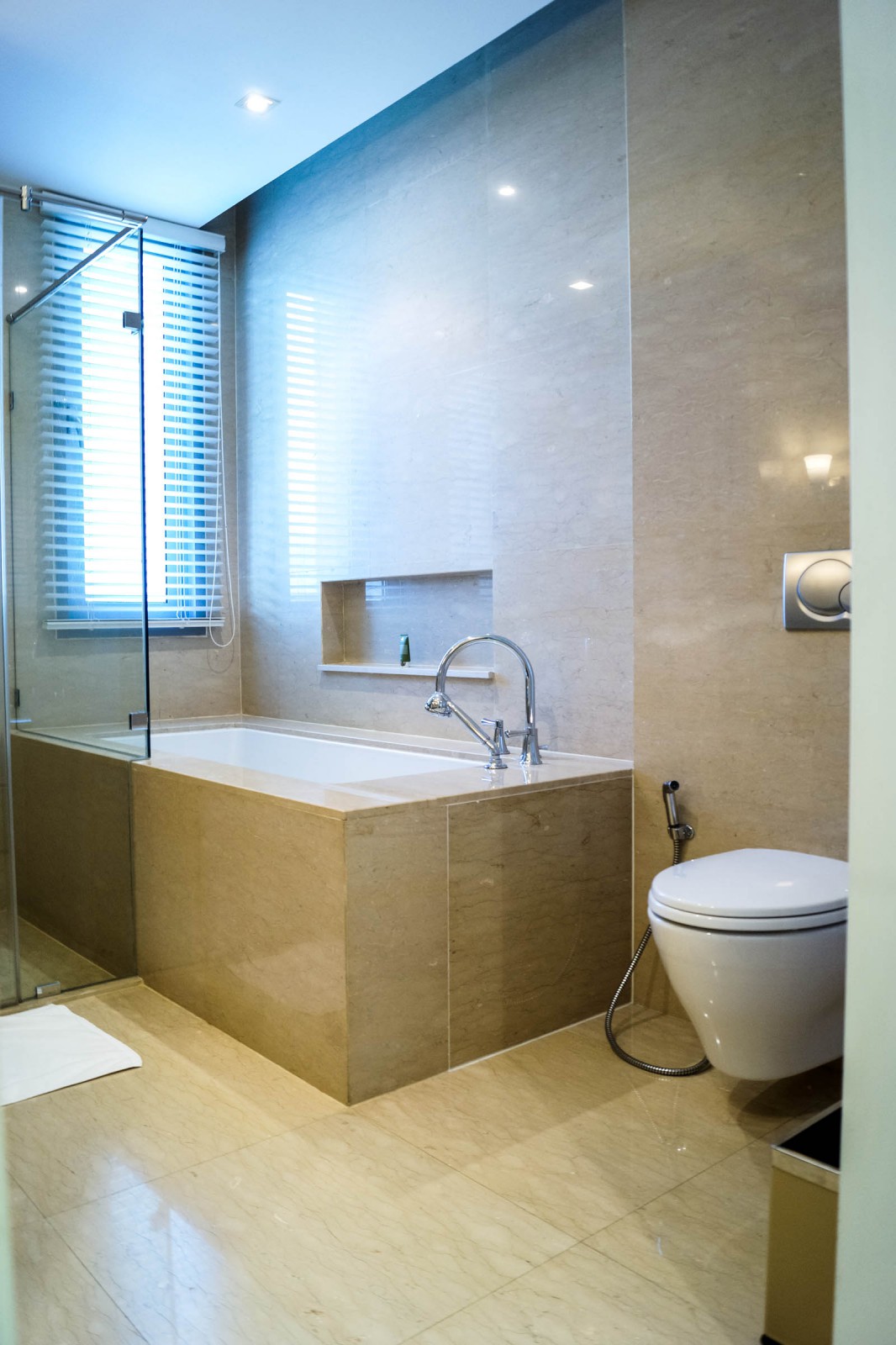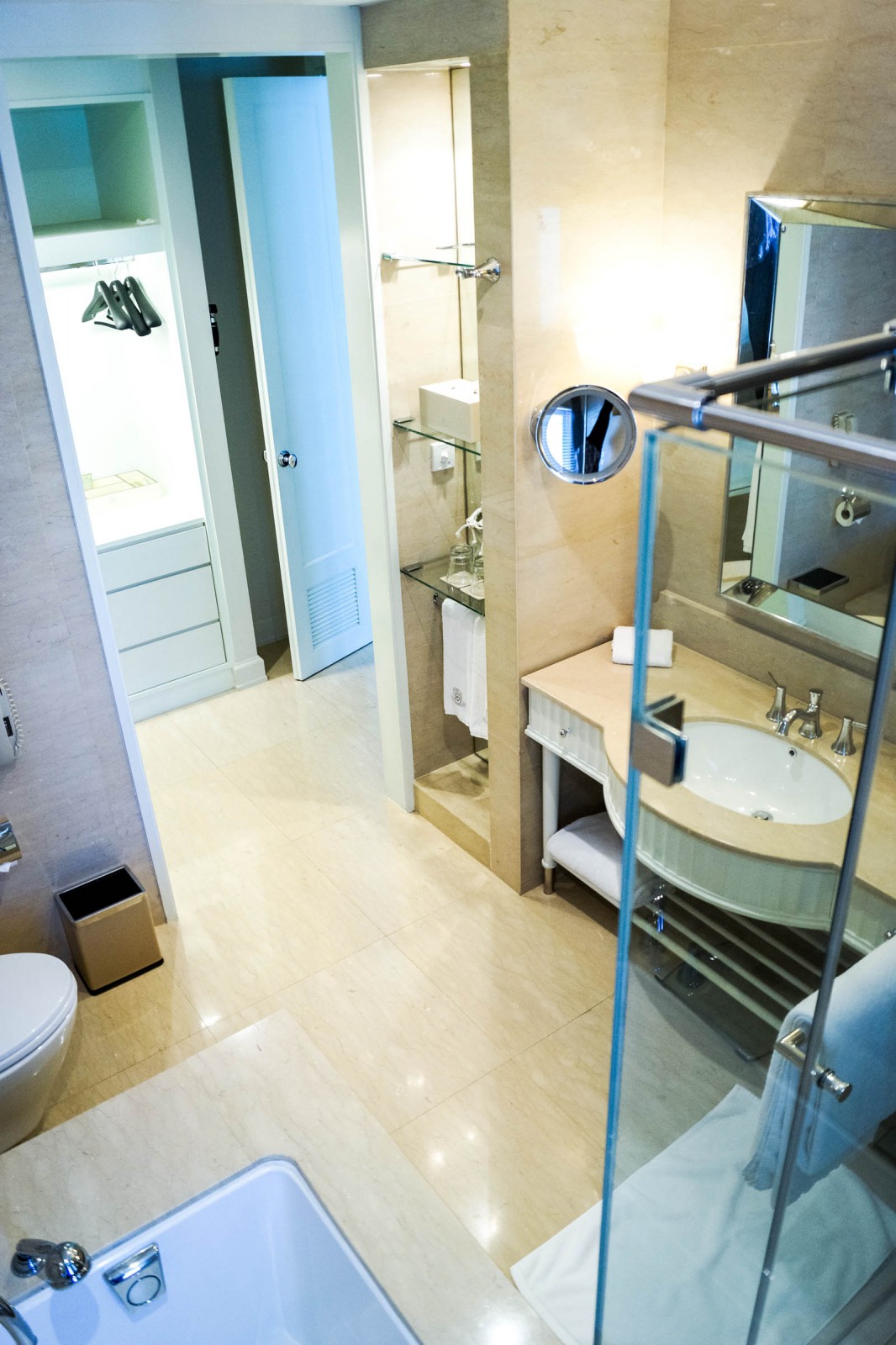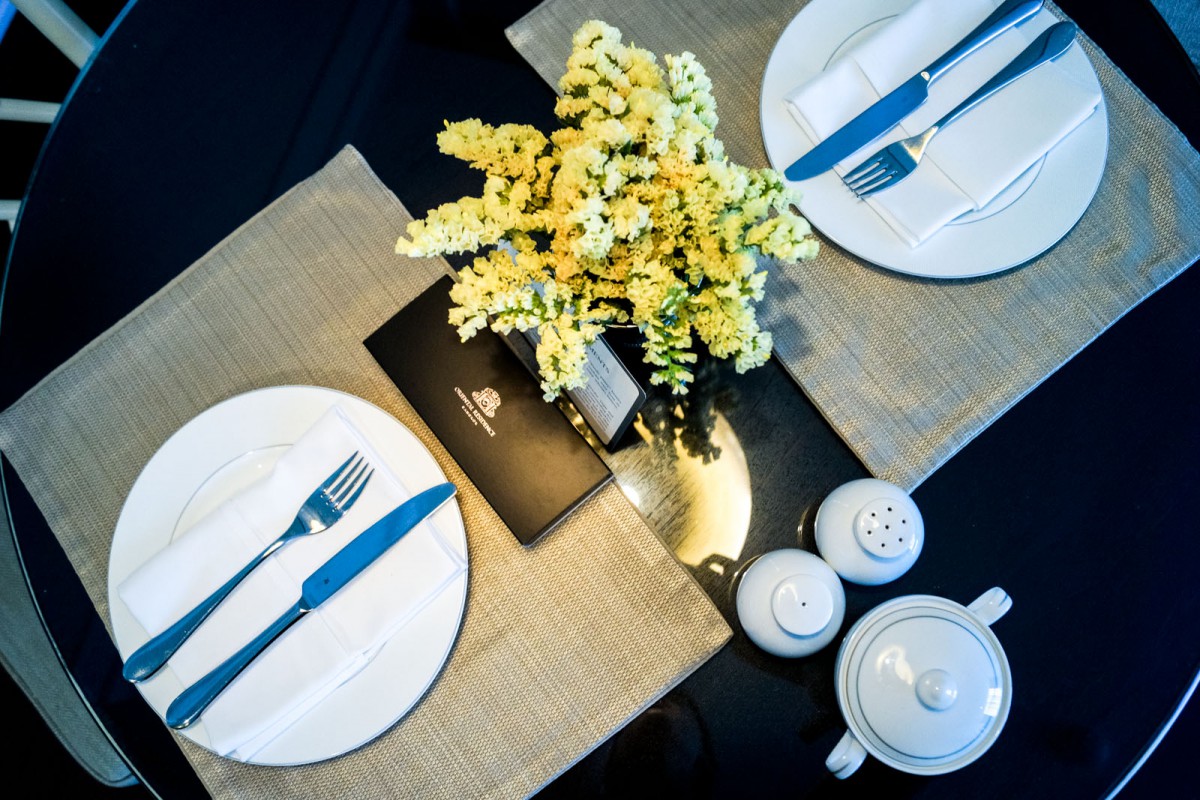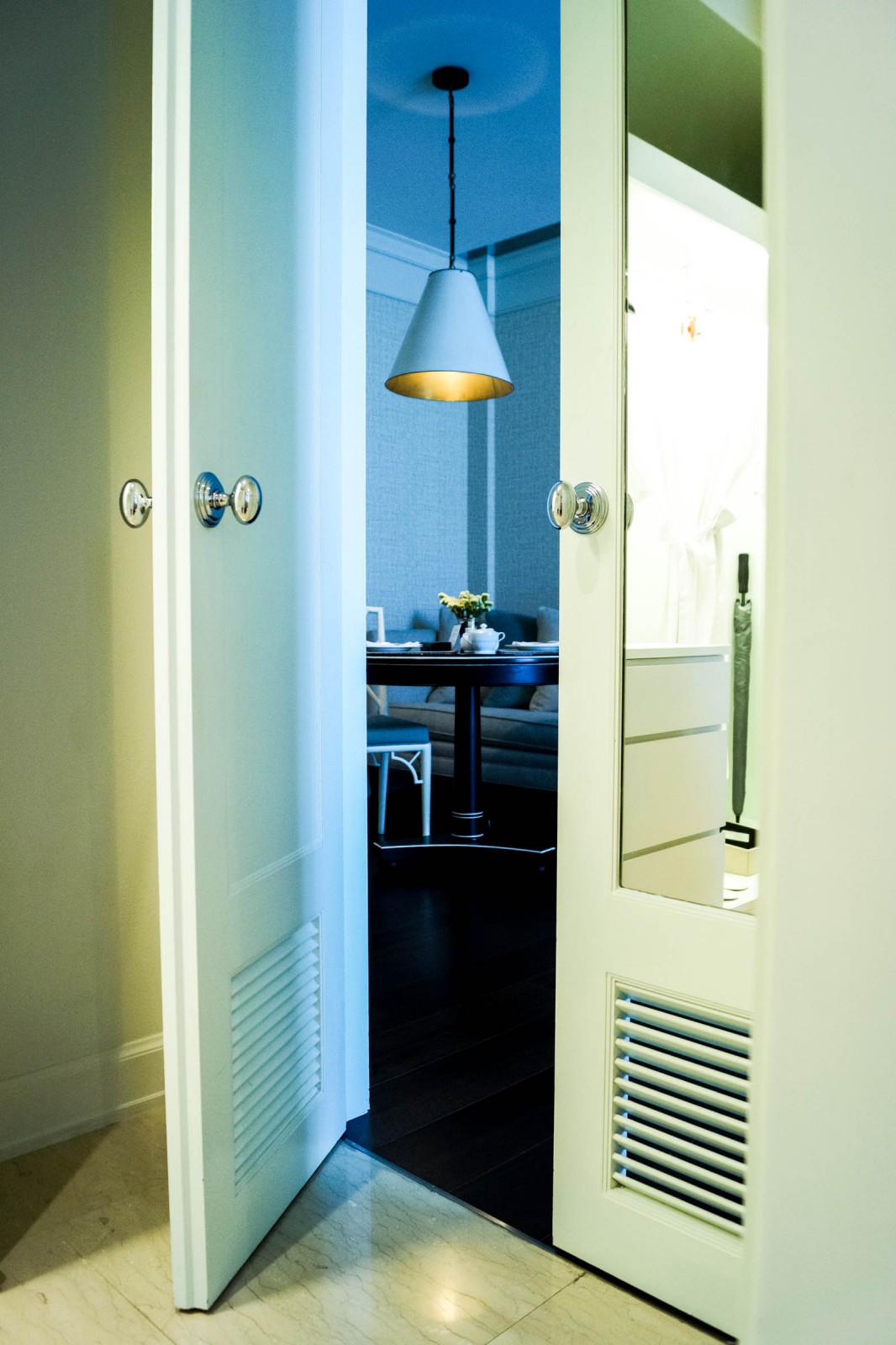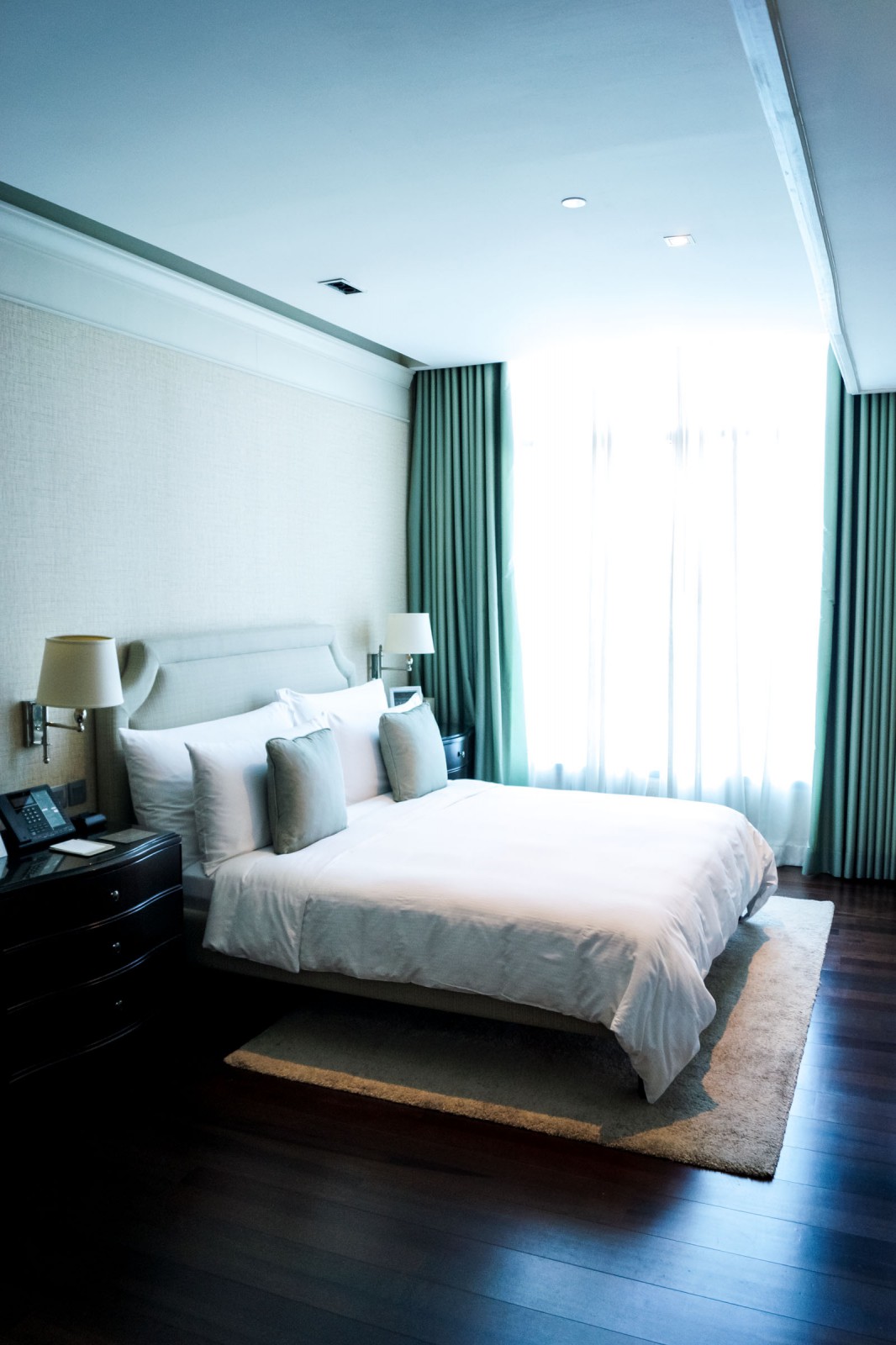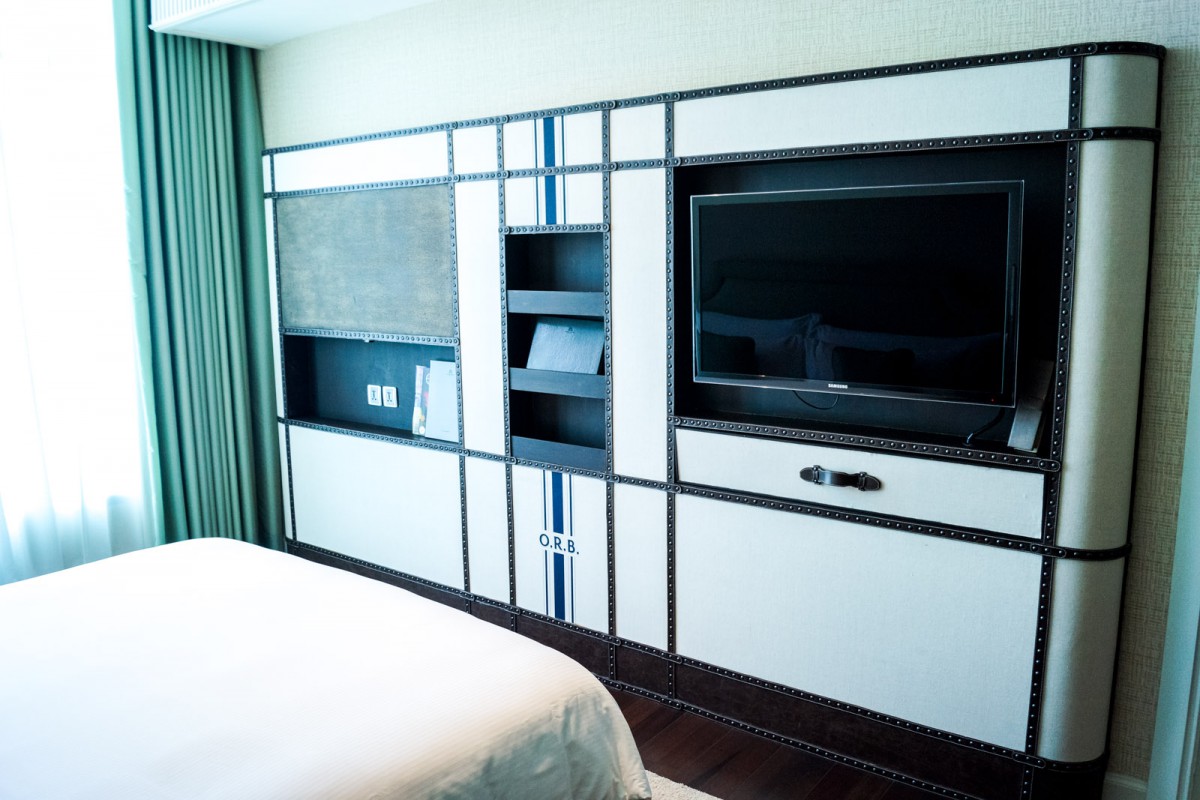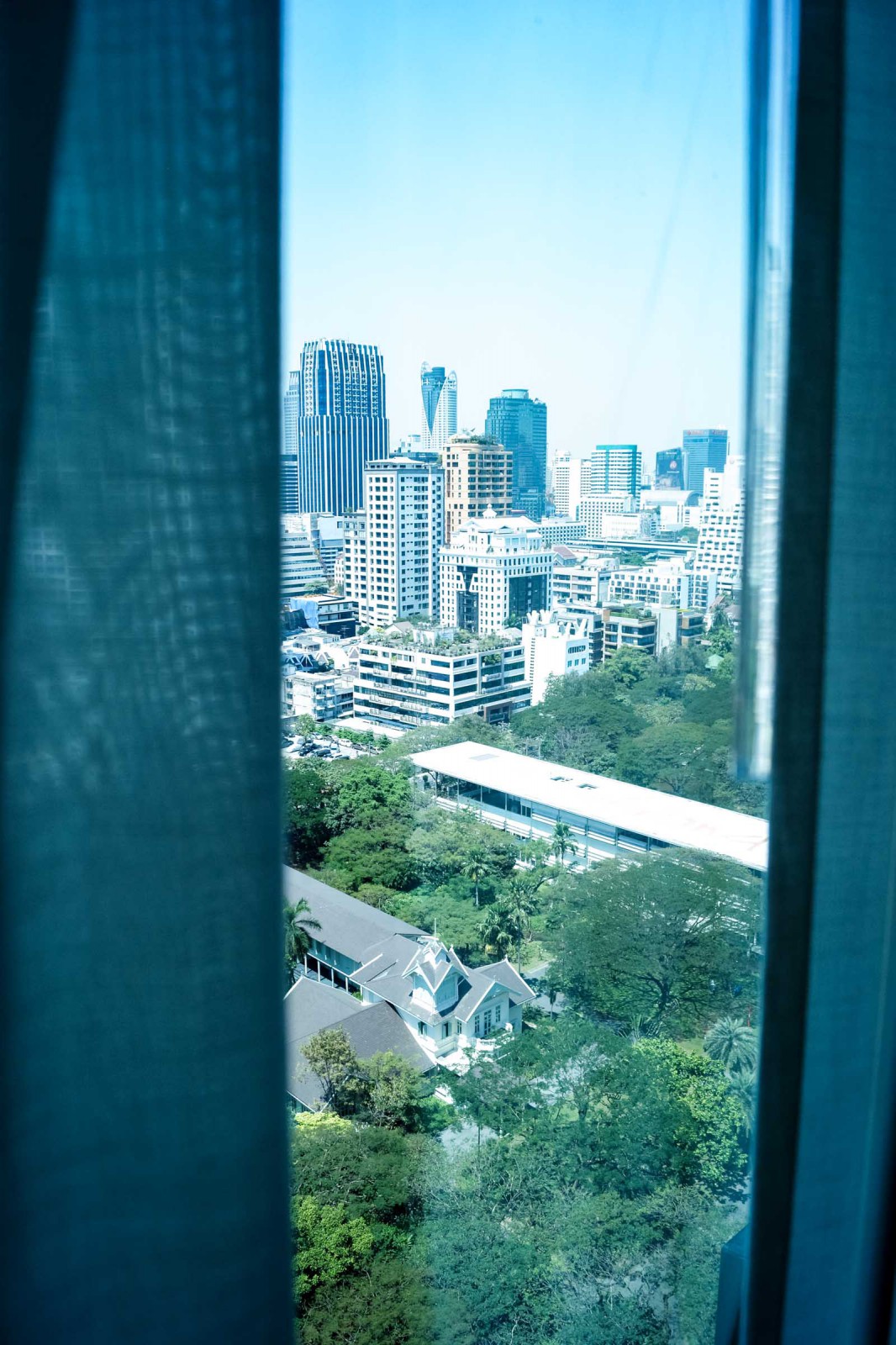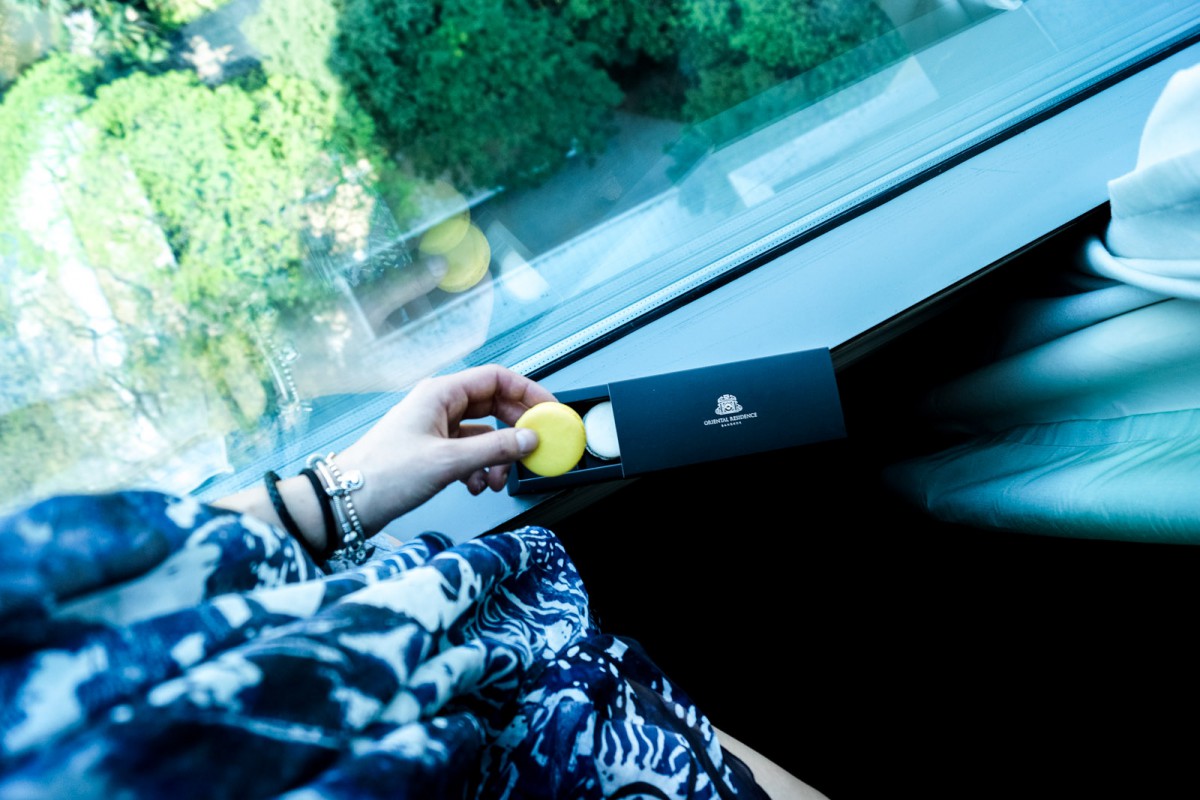 The Pool
Have you already seen yesterday's post? I shared a couple of pictures we took by the pool at Oriental Residence Bangkok. Too bad we didn't have that much time in Bangkok because otherwise I would have spent much more time by the pool 😉 The pool itself was the perfect refreshment, but I enjoyed lying in one of the egg chairs most. They are the perfect hideout. We just lay inside and almost forgot about time and everything else. It was very relaxing, calm and inspiring. Even from the egg chair, you have a fantastic view. But you better check yesterdays post to see what I'm talking about 🙂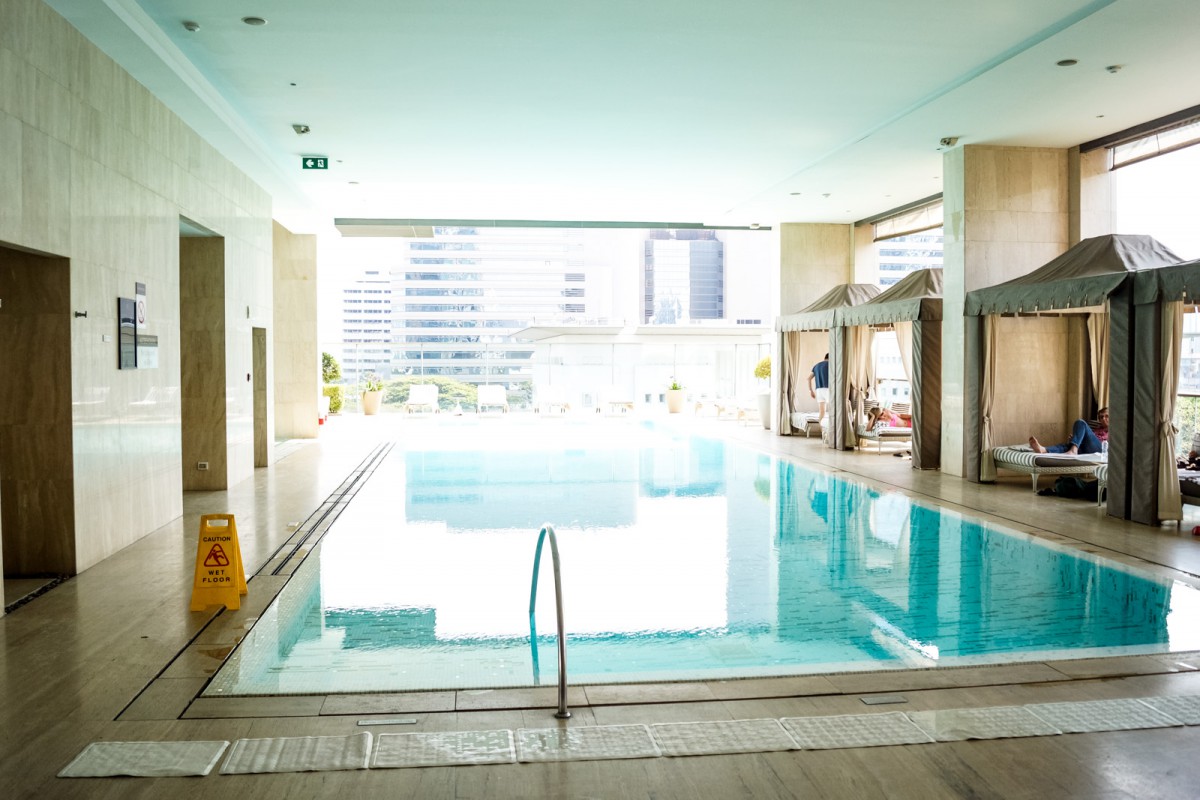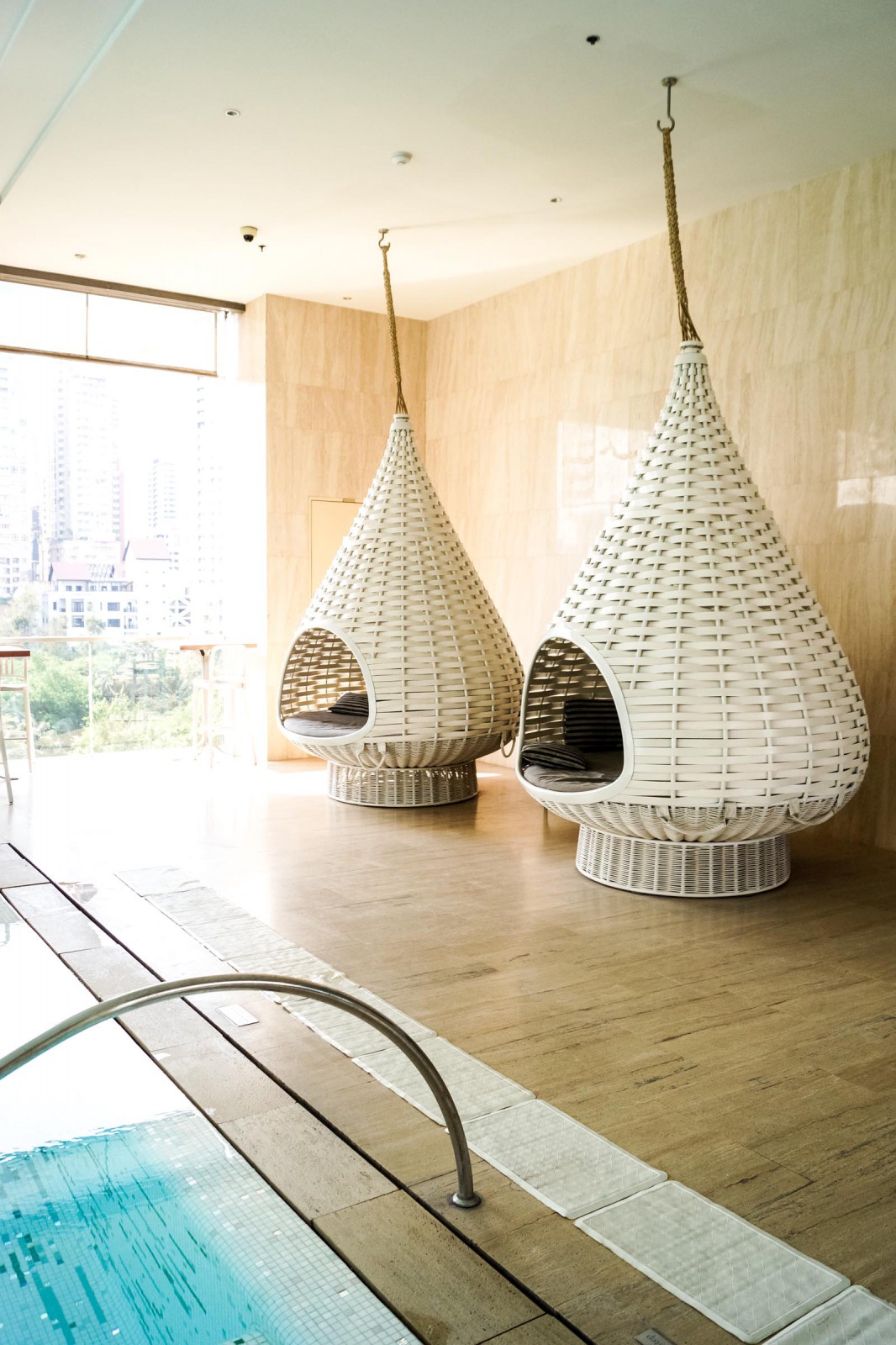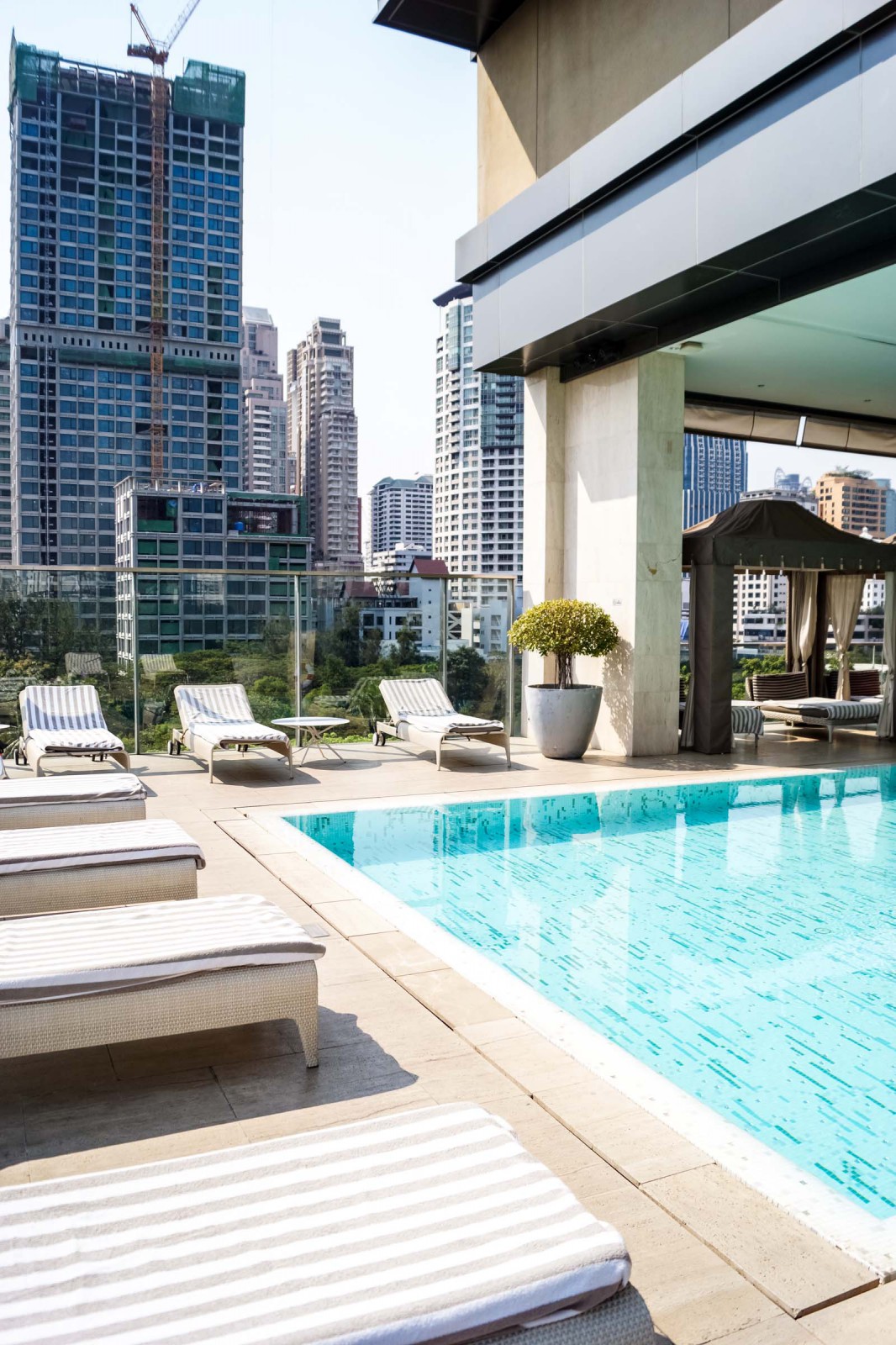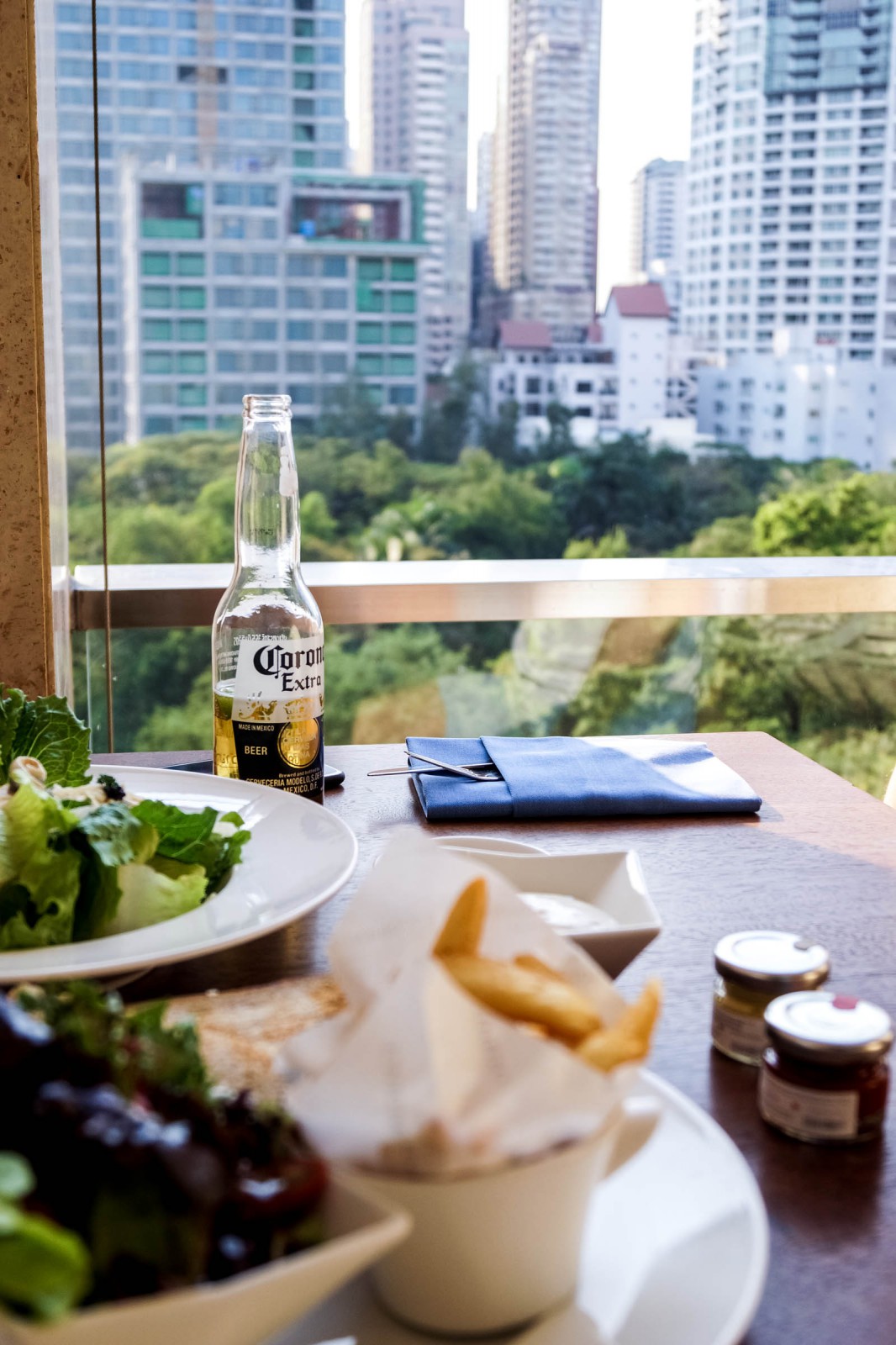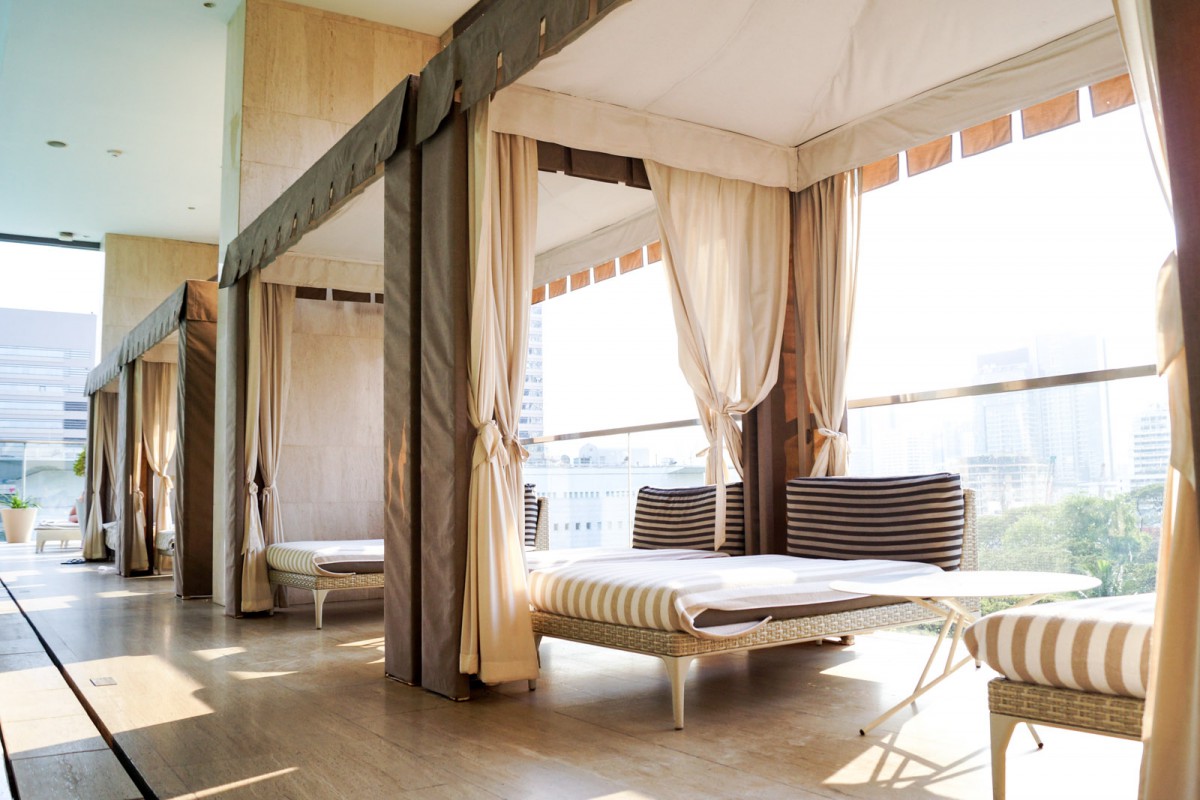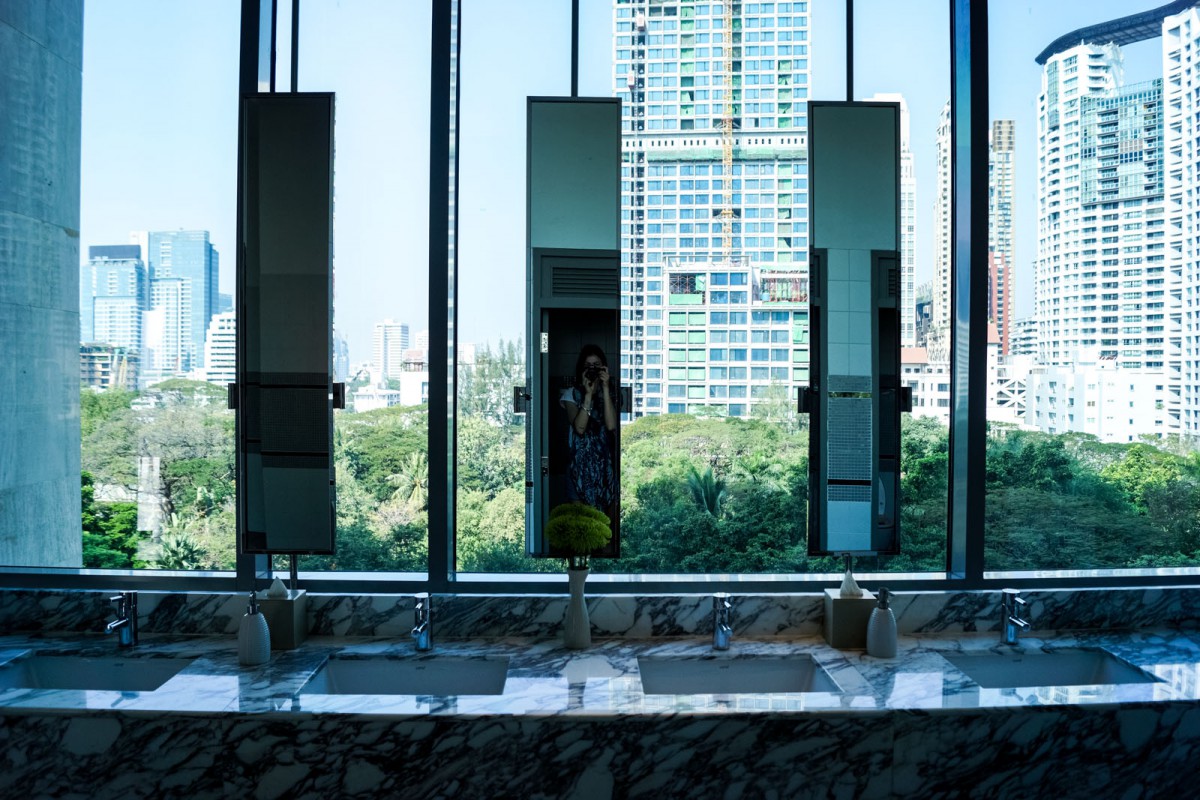 The Food
Breakfast is the most important meal of a day, and I can't think of doing something without having breakfast first. Luckily Oriental Residence has an amazing breakfast buffet at Café Claire. Café Claire is next to the hotel's lobby; it's a small and very cute café with a relaxed atmosphere. Laura told me the buffet isn't that big, so I didn't have high expectations. I was even more surprised when I saw it the morning after I met her. There was just everything I could ask for: bread, cheese, sausage, fresh fruits, muesli, pancakes and much more. In addition to the buffet you can order some a la carte dishes as well. We tried scrambled eggs, but I really regret that I didn't try the waffle tower. It looked delicious!
But Café Claire doesn't only serve breakfast, they have lunch and dinner as well. To be honest, we didn't eat at Café Claire, we just ordered something to eat in-room. I had soup, and my boyfriend ate Fish & Chips – both was delicious!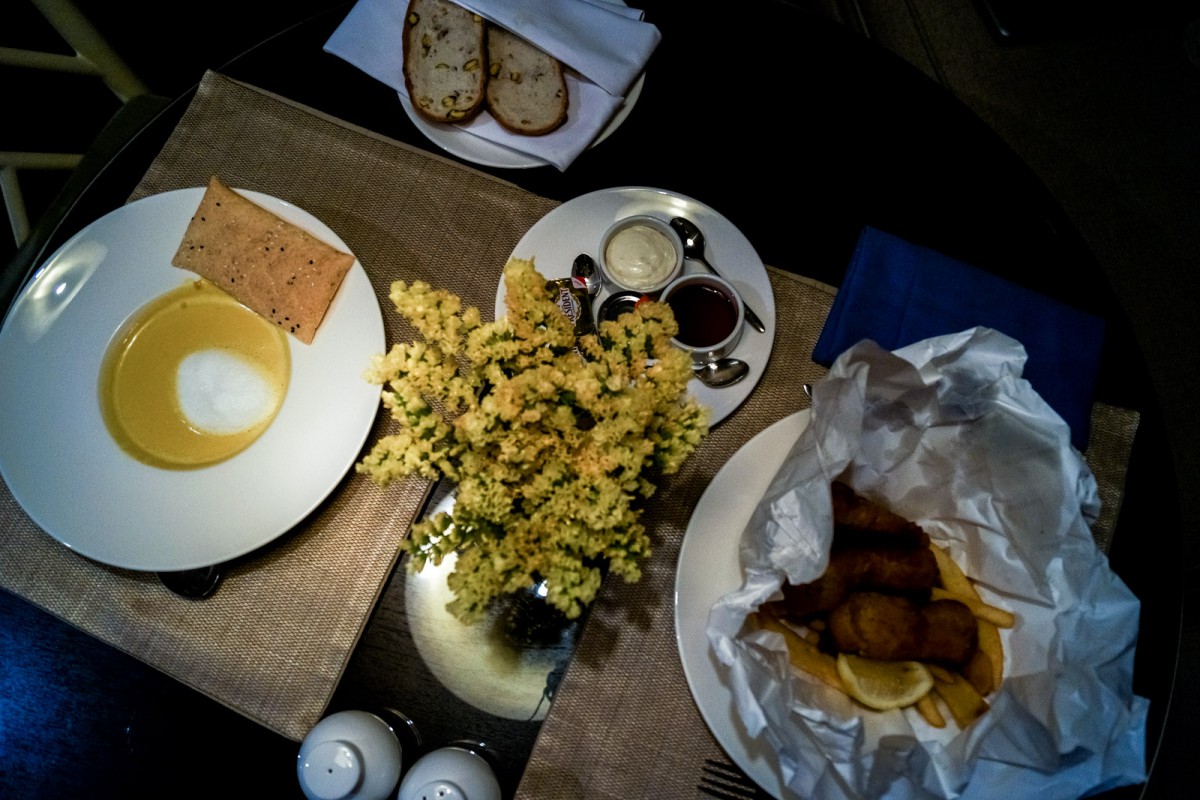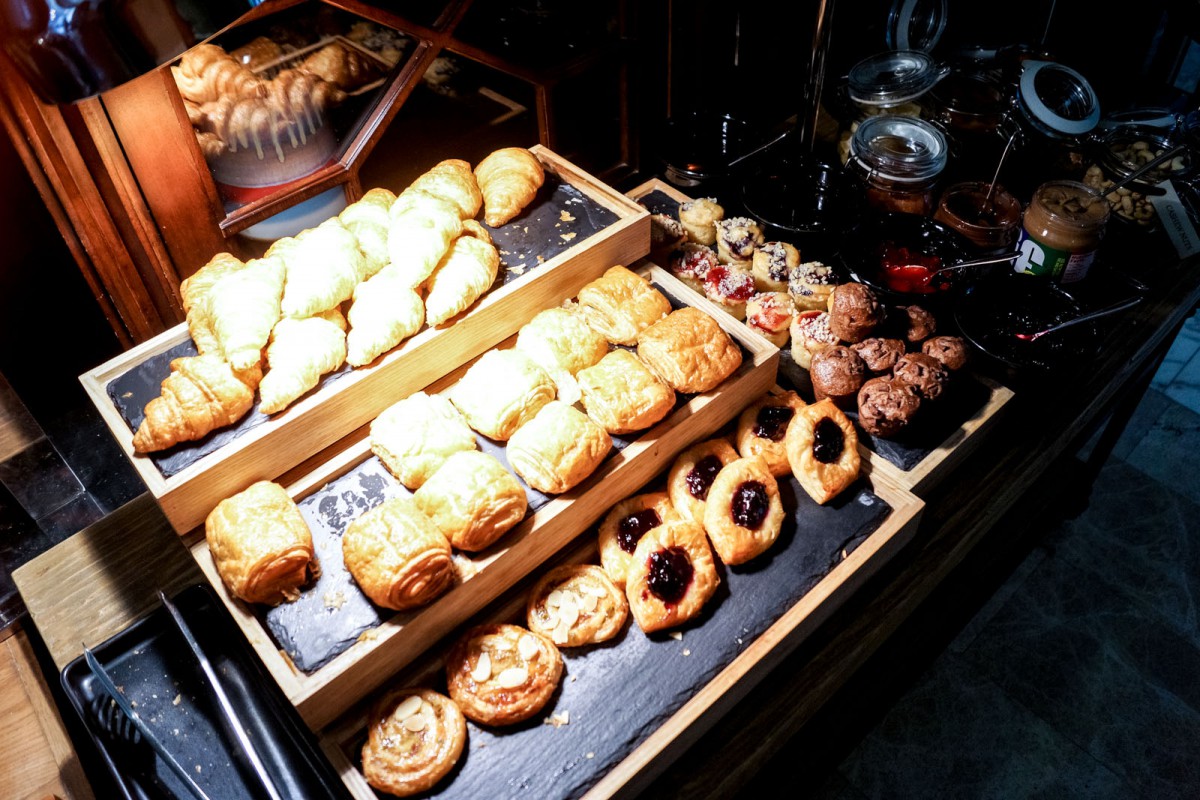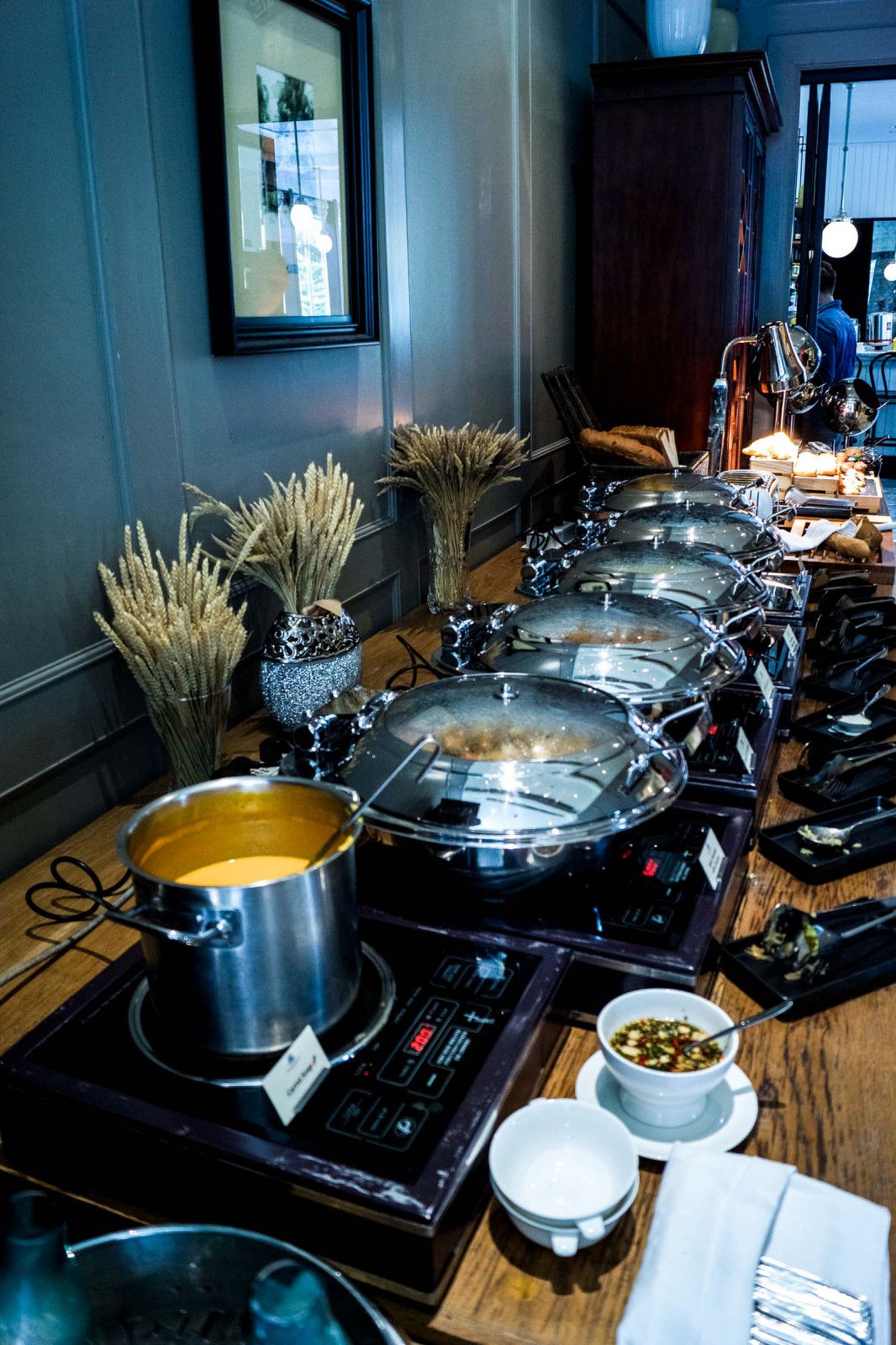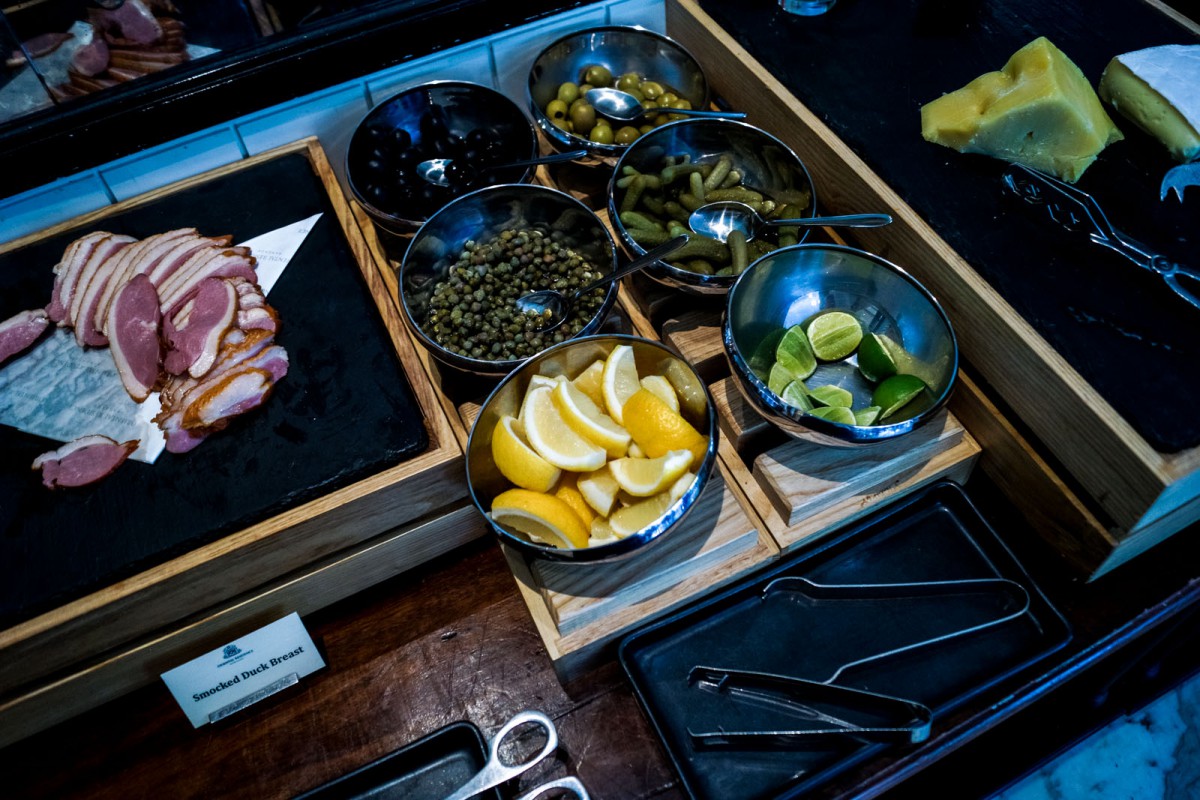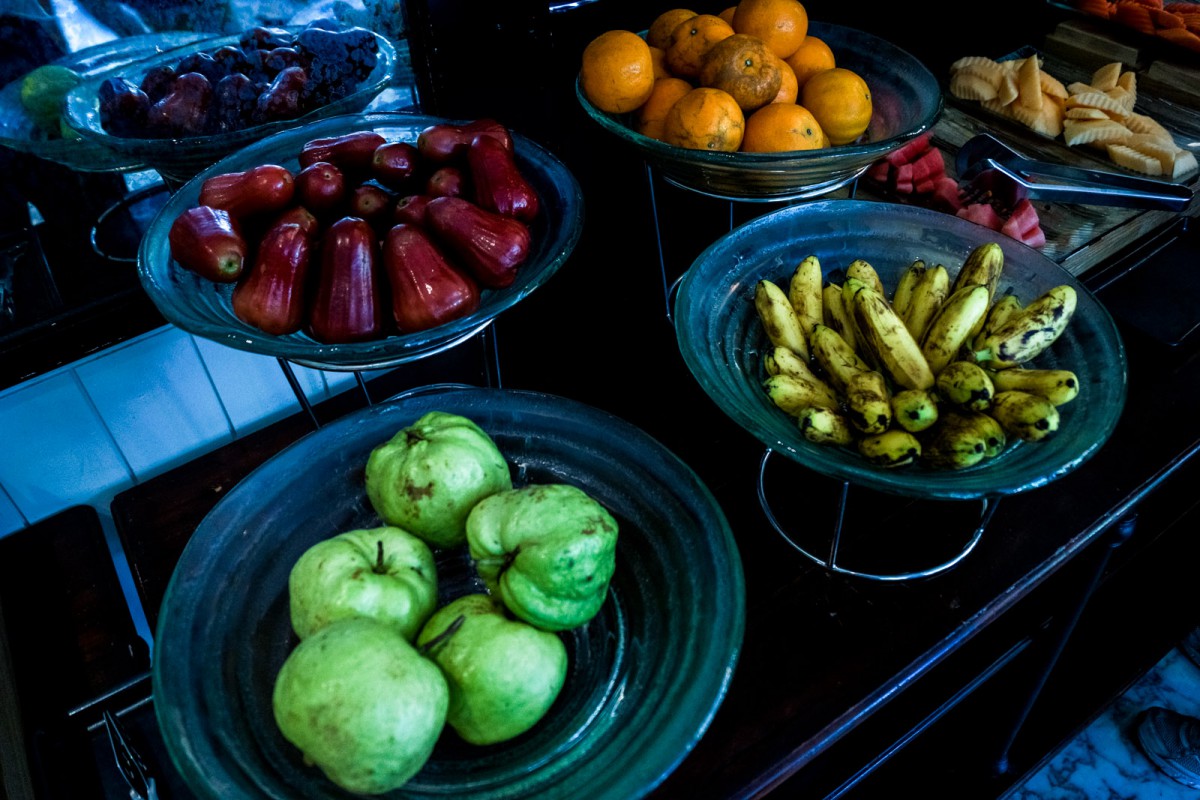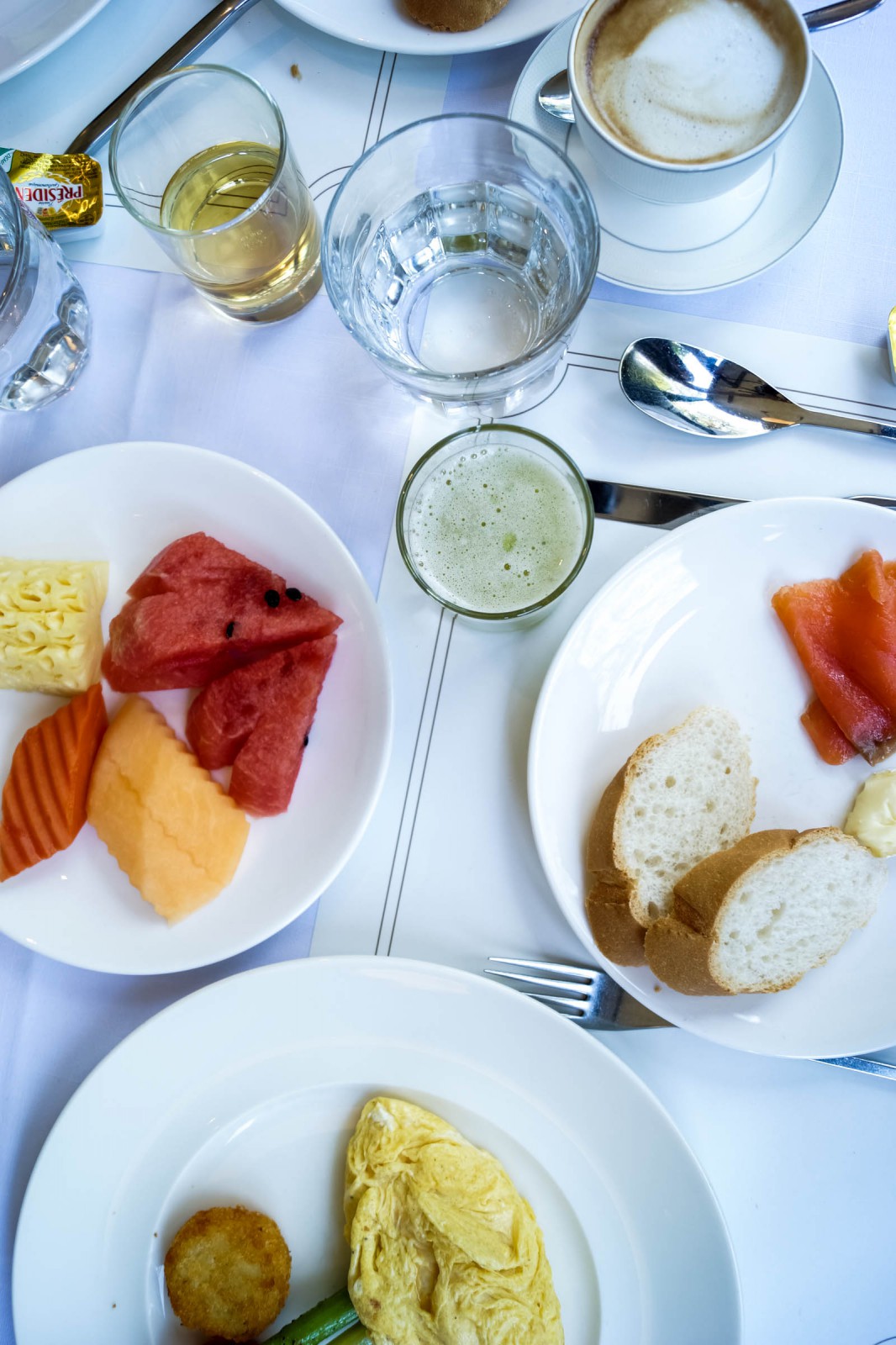 The Location
The location was perfect for us. The Oriental Residence Bangkok is located in the embassy and SHOPPING district. It's a very modern and green district. It's pretty close to a Sky Train station, so you can easily drive to several spots in Bangkok without any traffic. We even could take the train from the airport. It took us only about 30 minutes; a taxi usually needs about an hour… so that's a big advantage! I really would recommend this location for your stay in Bangkok.
So that's mostly it. I hope my experiences will help you when travelling to Bangkok. Please let me know if you have further questions.
Last but not last I want to thank Laura. It was a pleasure to meet you and to hear everything about the Oriental Residence Bangkok. Thank you for your help and for making our stay perfect. 🙂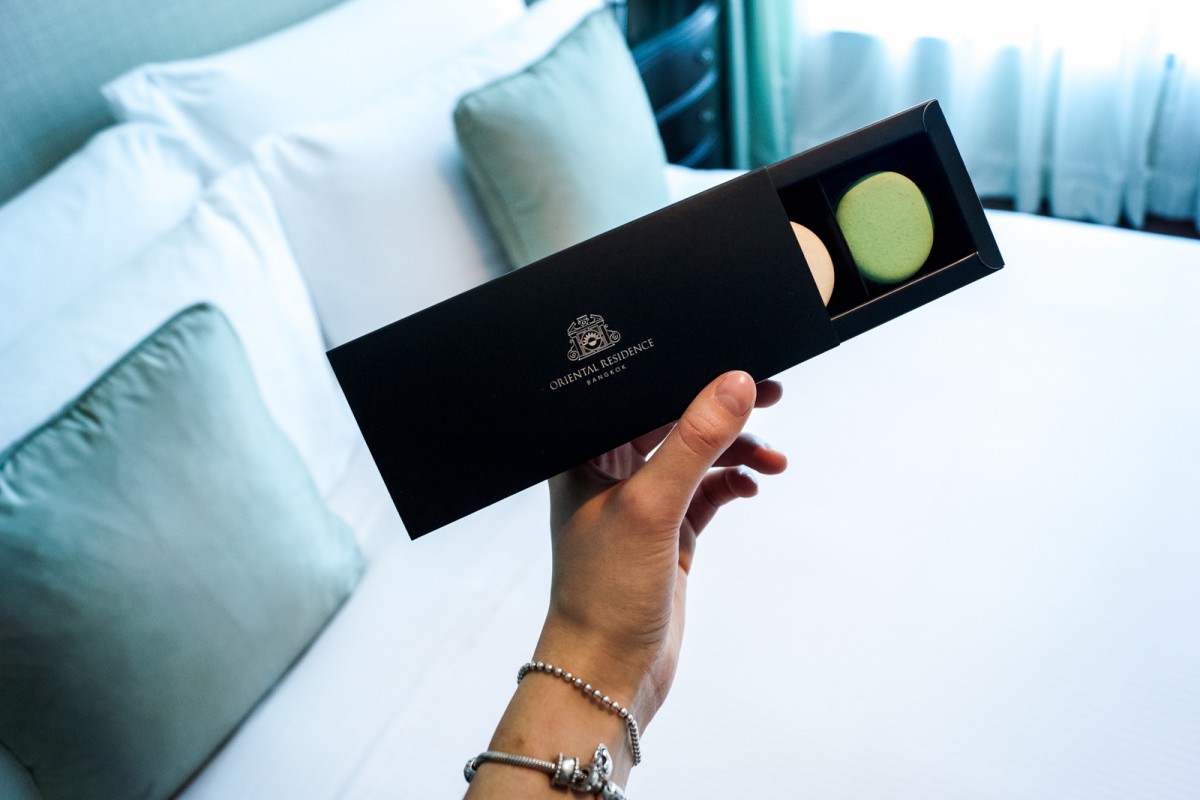 In friendly cooperation with Oriental Residence Bangkok