There's not a lot to talk about today. The week has just begun and I have a lot of work to do. After three months in Australia I really have to get back on track. Of course, I tried to do as much as possible over there, but you can't work in another country as productive as you're used to do in your hometown. There are several projects I have to plan and I hope everything will work out as I want them to, so I will be able to share them with you pretty soon. 🙂 You have to patient for now, but I promise I'll share more informations as soon as I'm able to. Enjoy this day with another outfit post shot in Berlin.
"There's something about black. You feel hidden away in it." — Georgia O'Keeffe
You all know that I really like the colour black. Well, some of you might say that black isn't a colour, but for me it is. There is something about black, it's hard to explain. The colour black adds a classic and elegant touch to every outfit. It's pretty easy to combine and you can't go wrong with it, so when in doubt always wear black. I think there is no coulour that doesn't work with black, is there? I chose so classic total black combination when I was collecting pieces for this look. Well, I added a dark grey scarf to add at least one accent.
What do you think about black? Do you like it or don't you?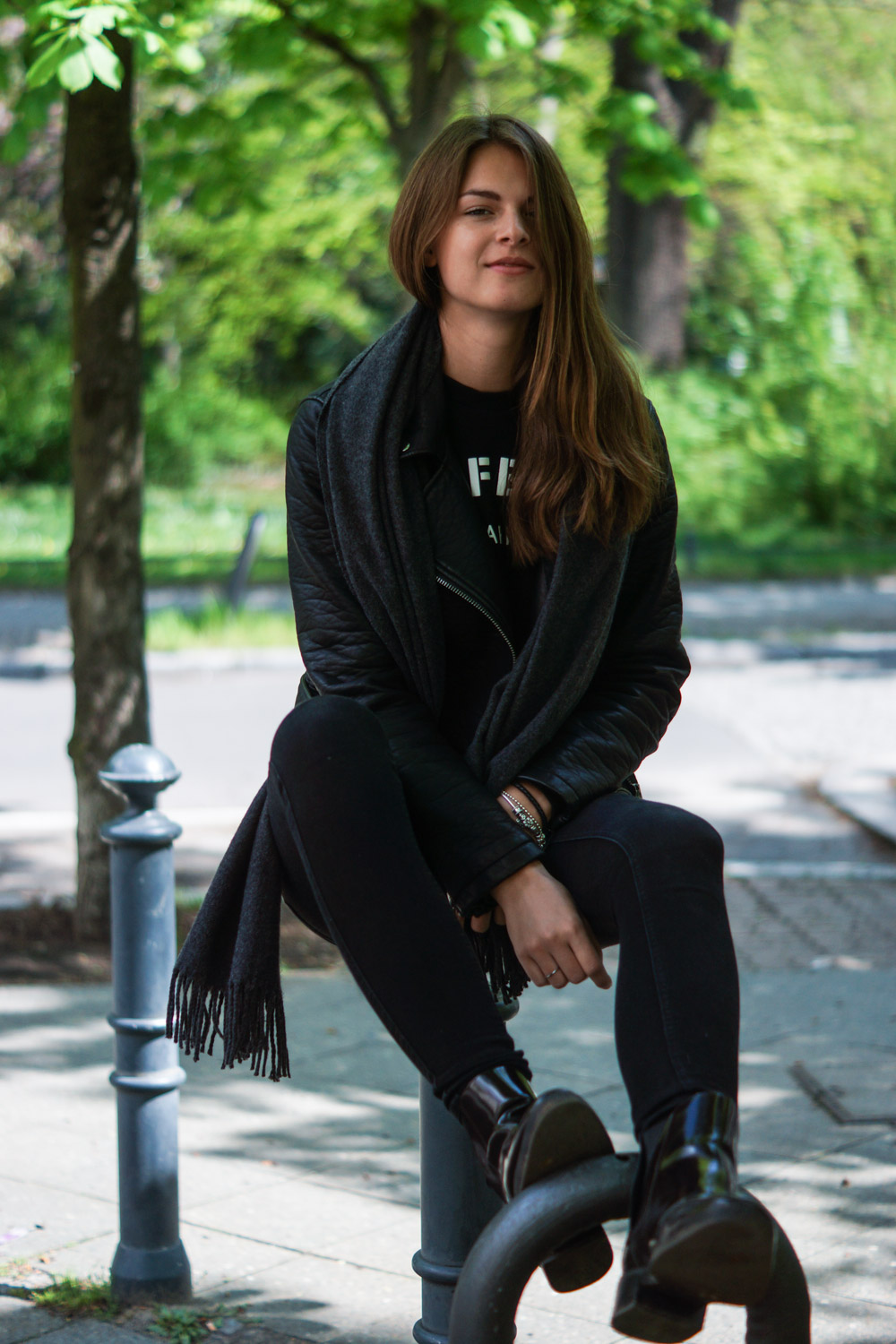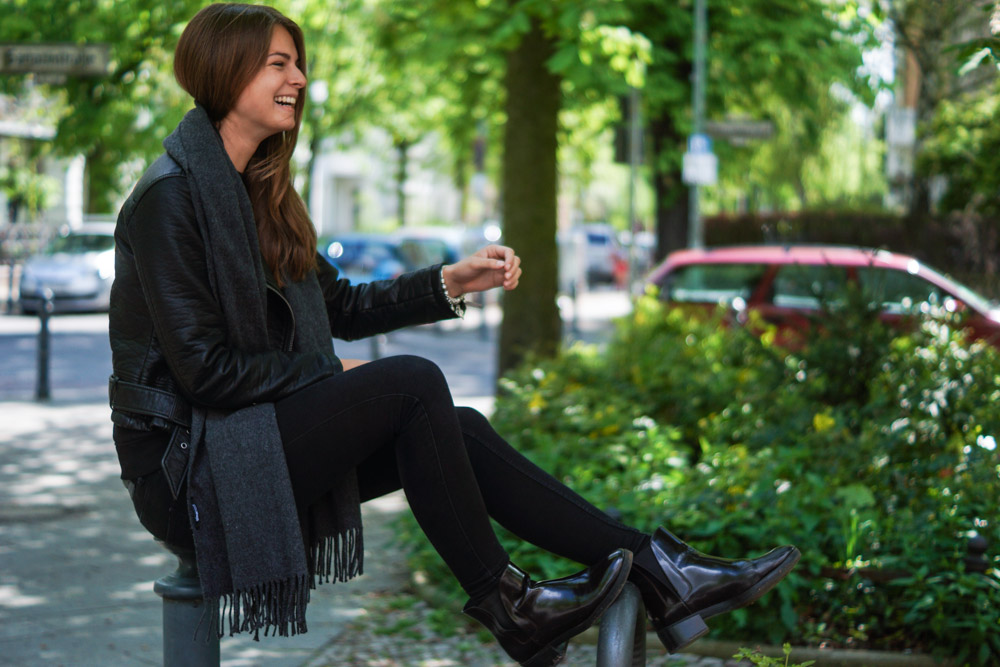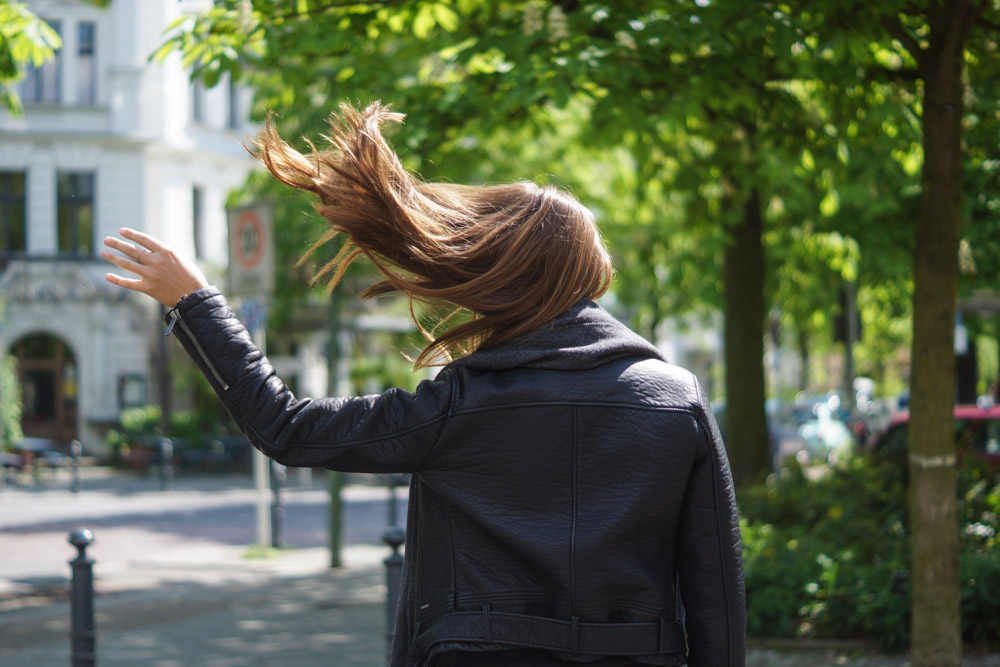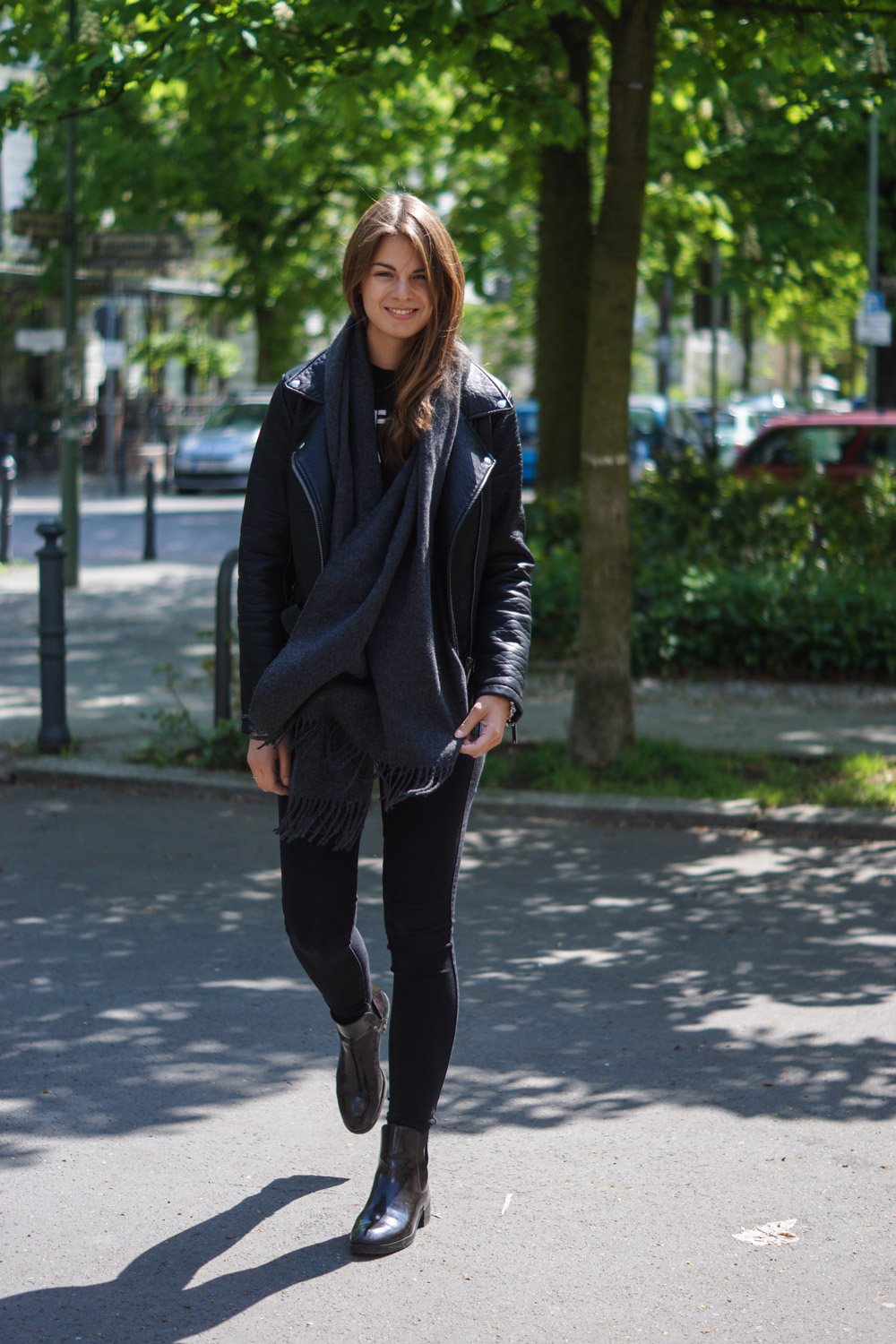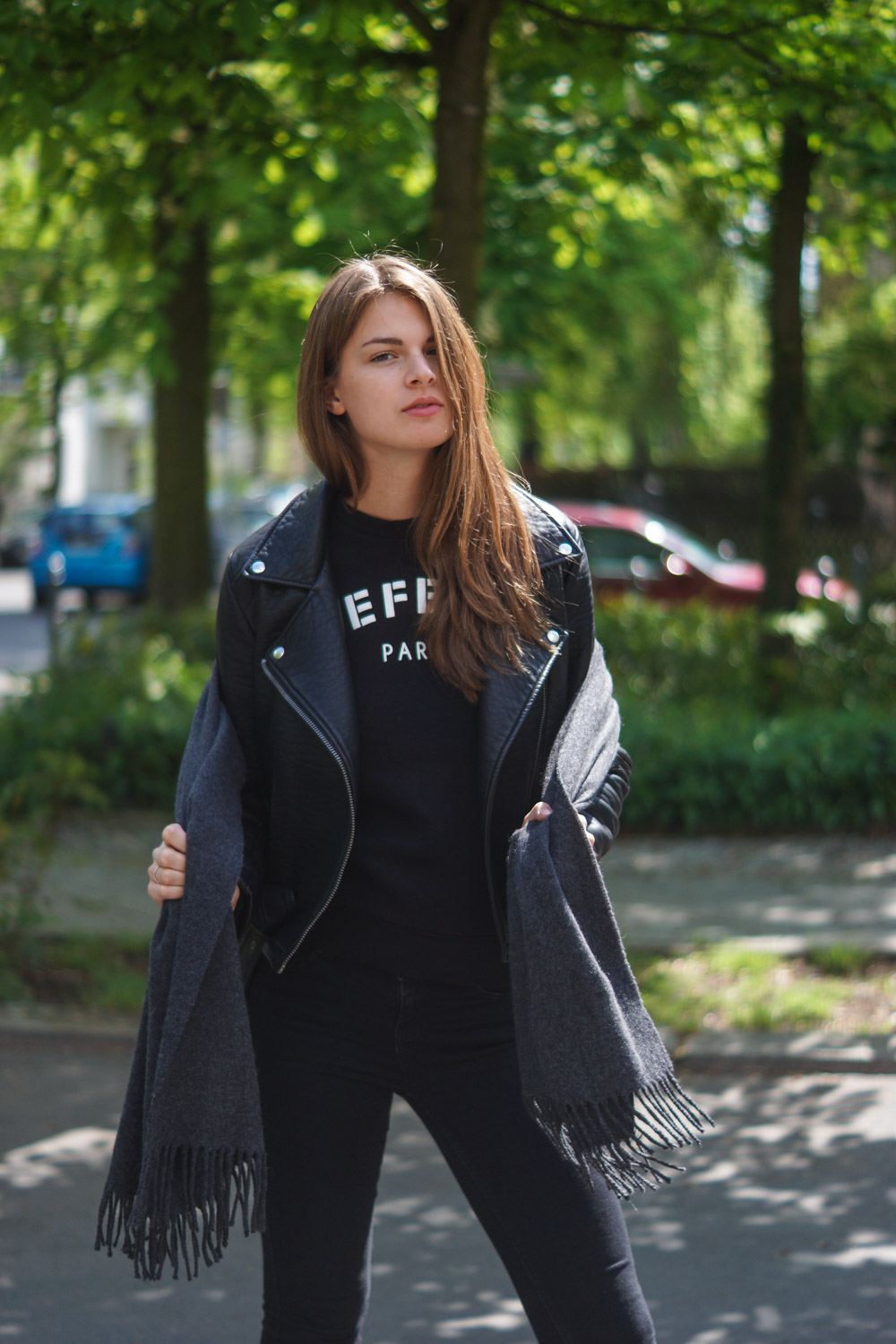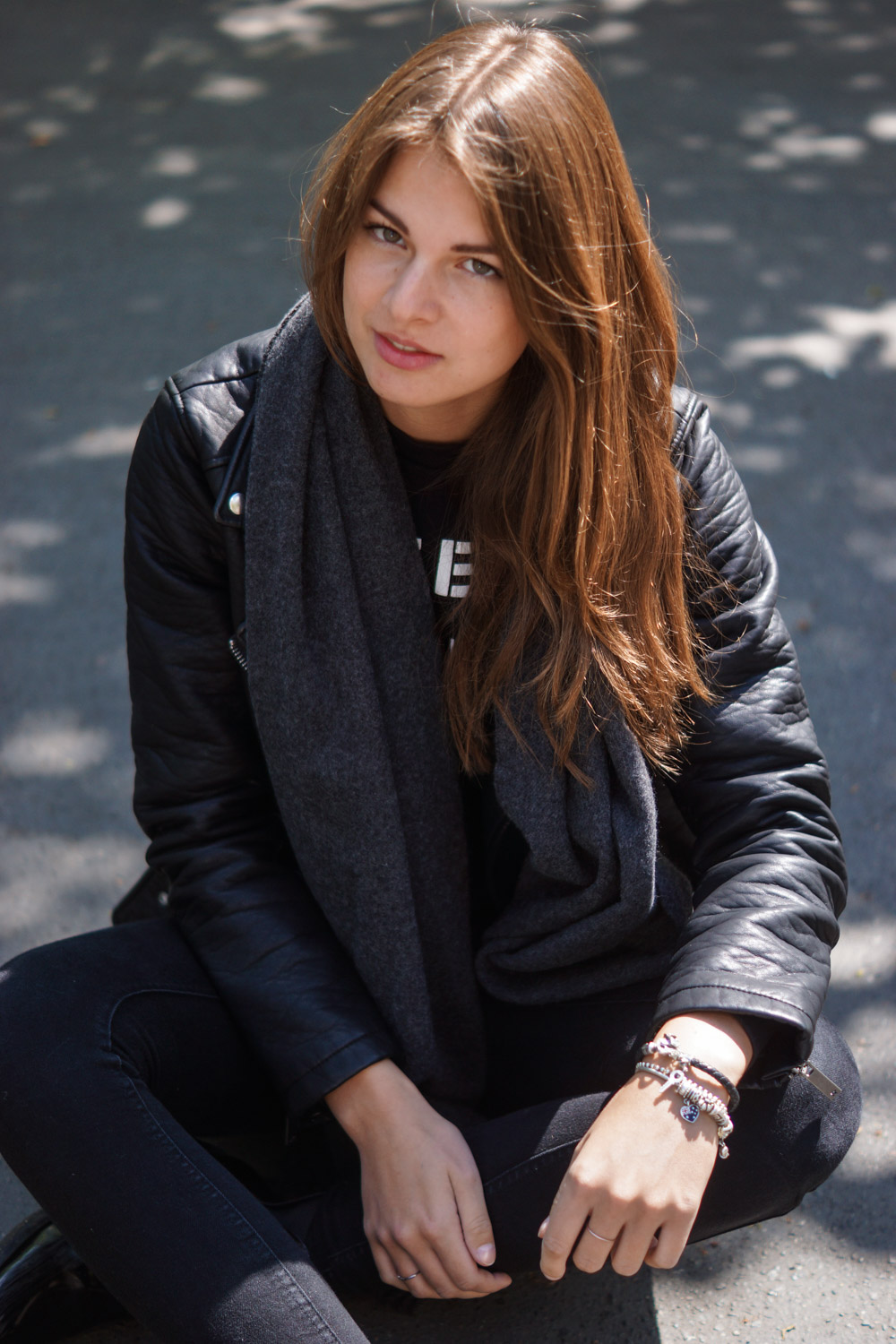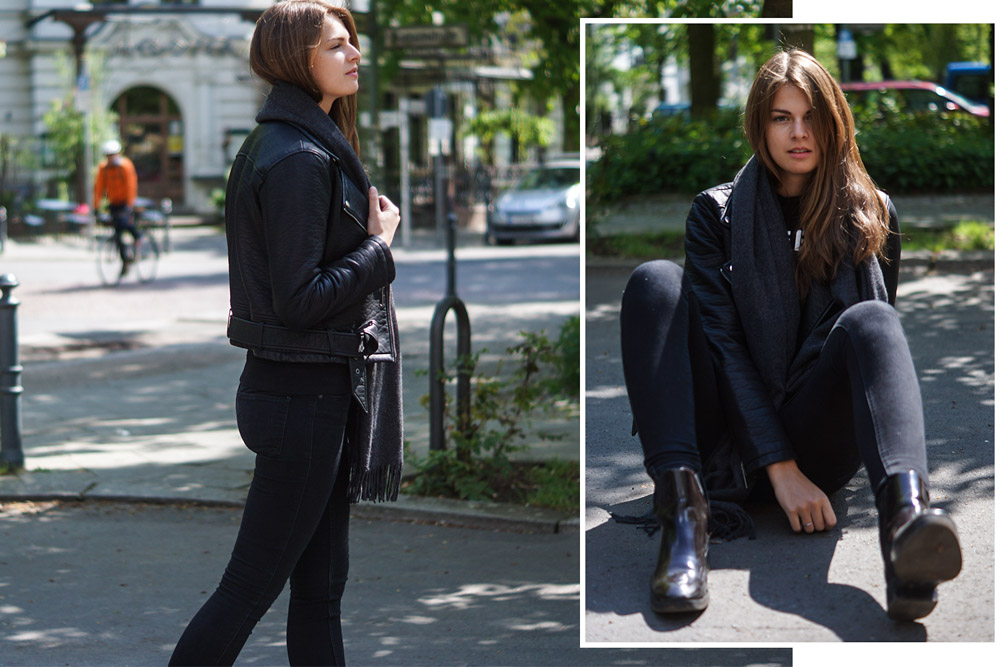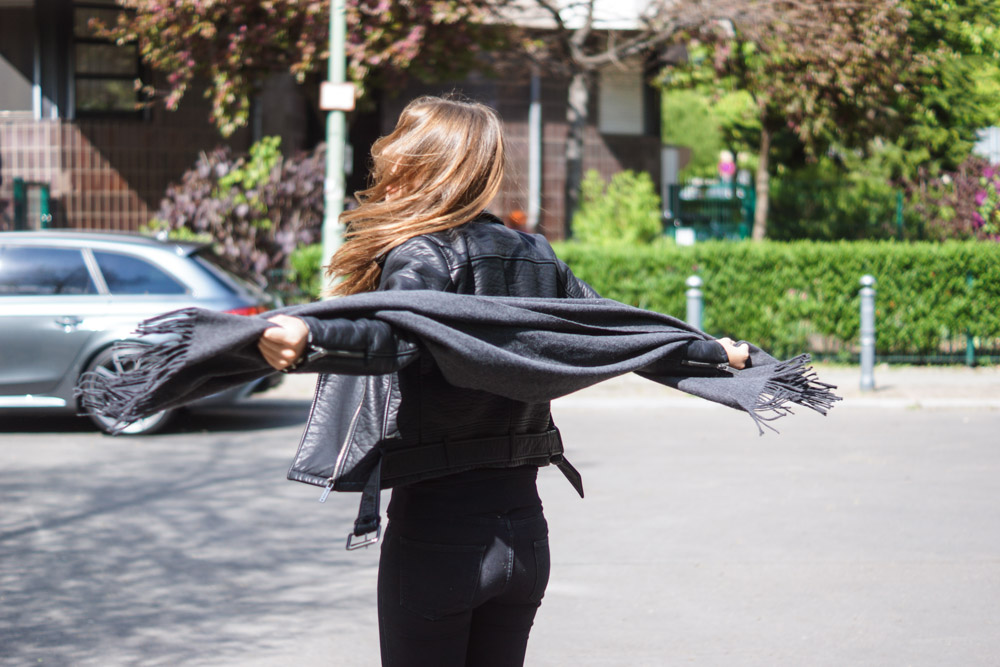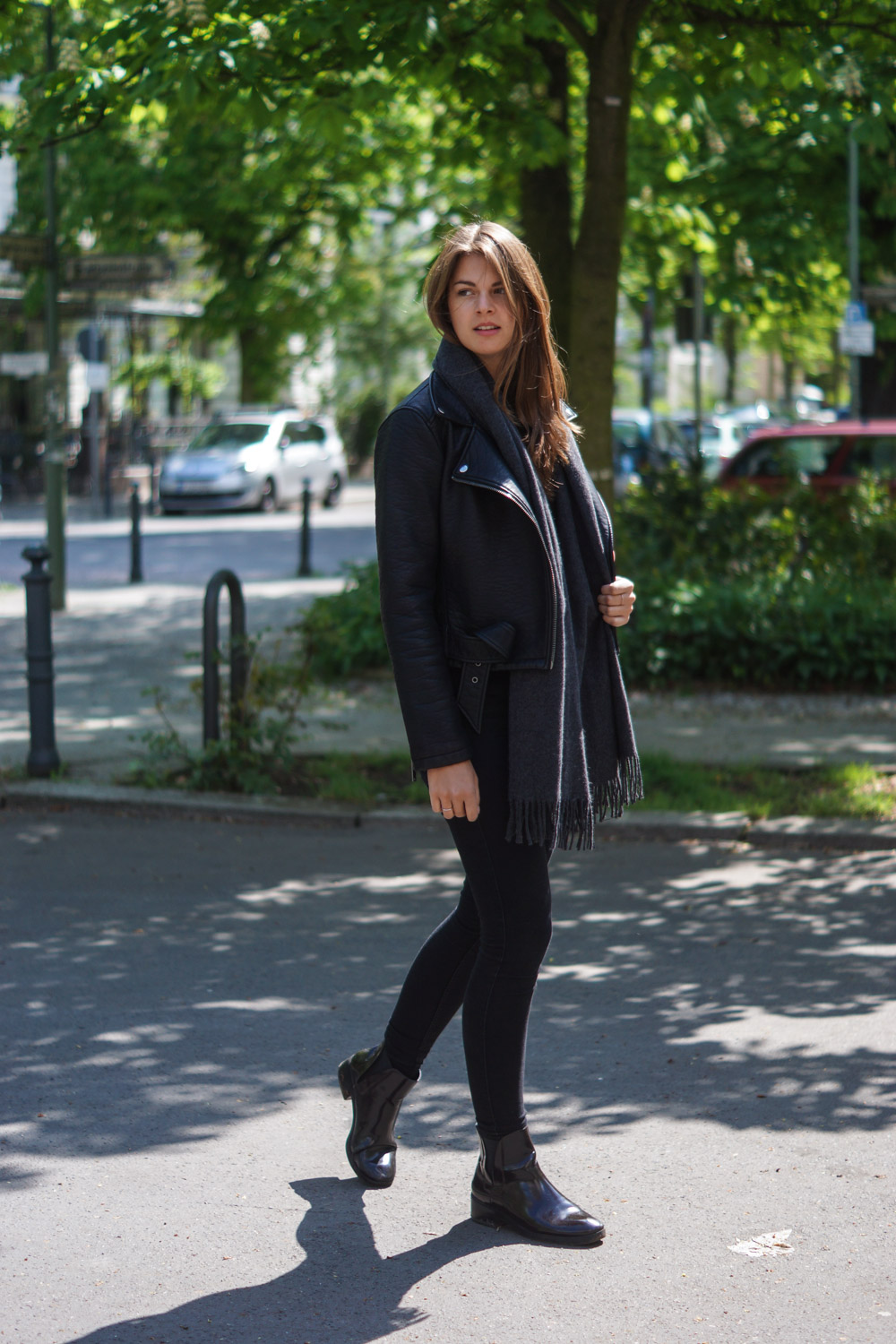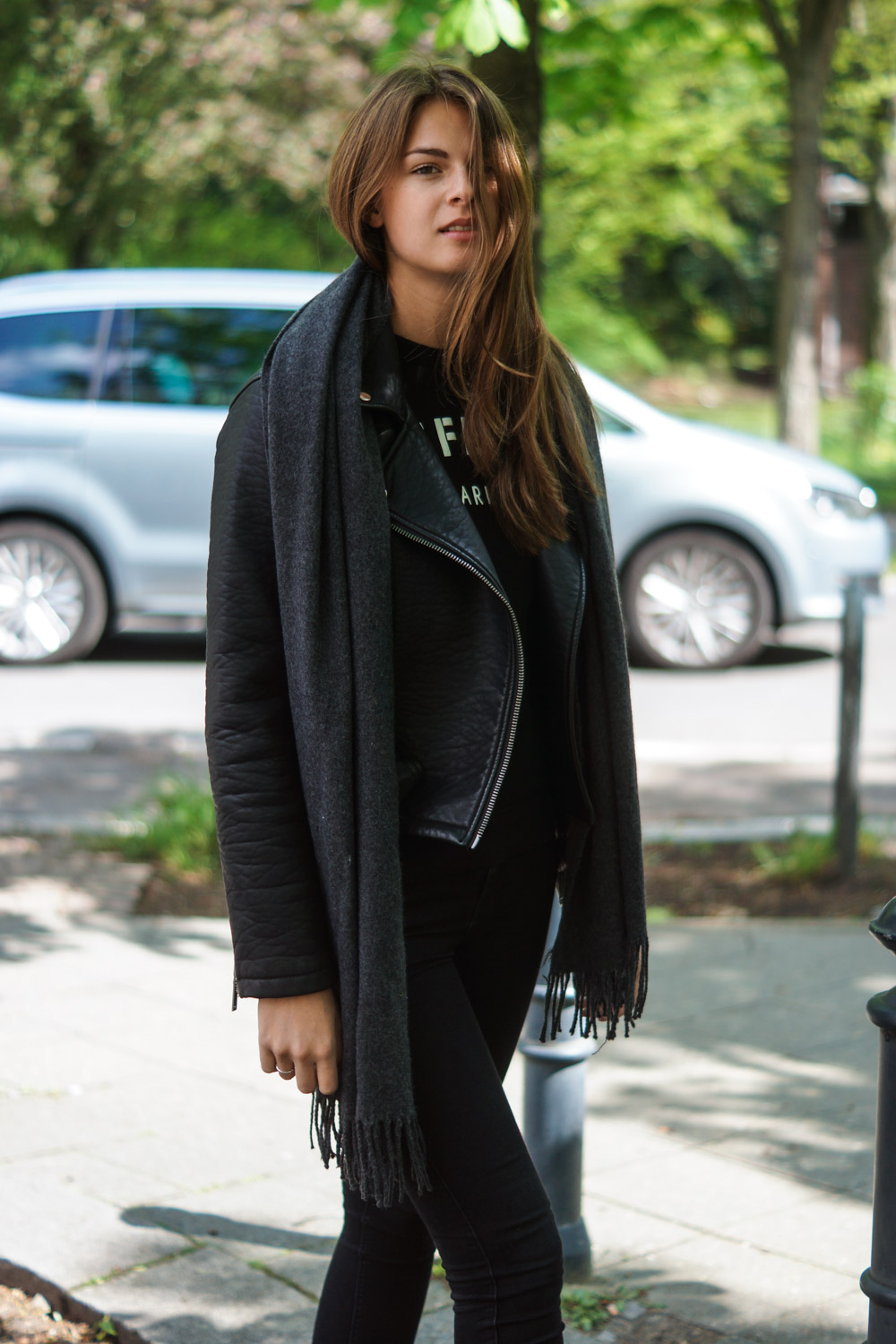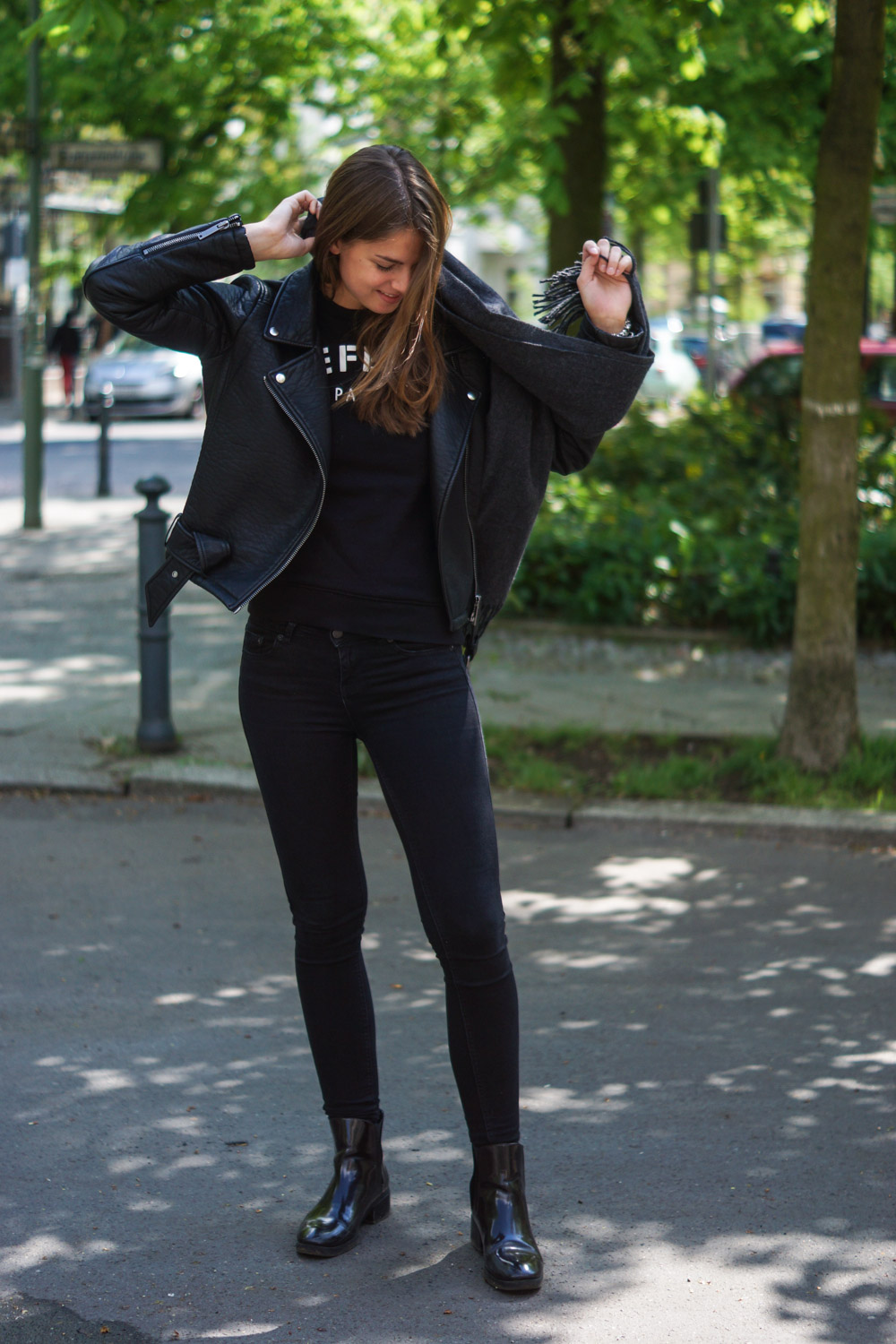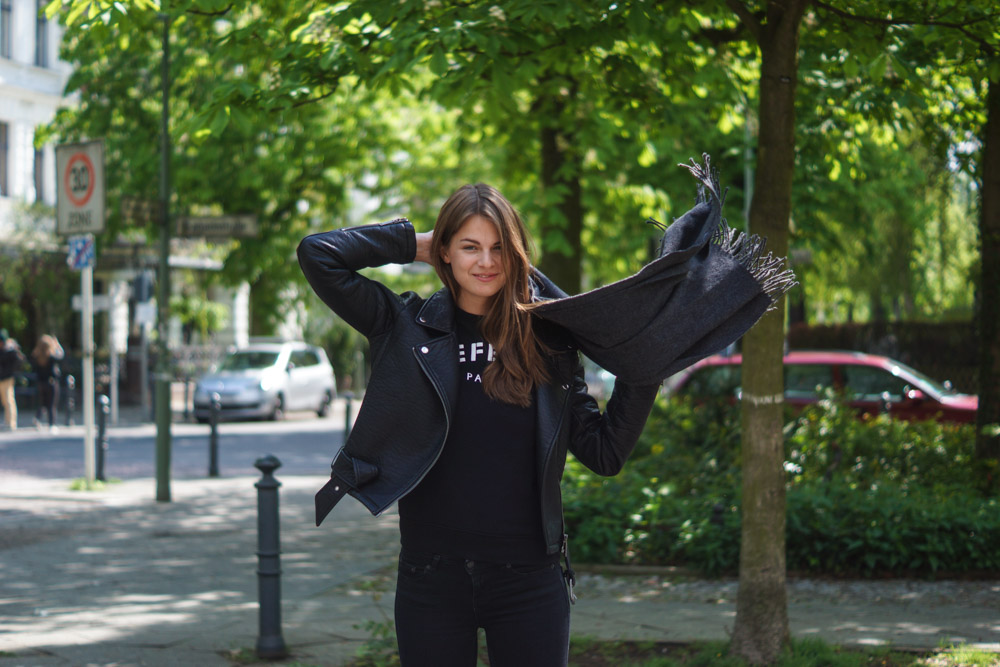 SHOP THE LOOK // SIMILAR CLOTHES