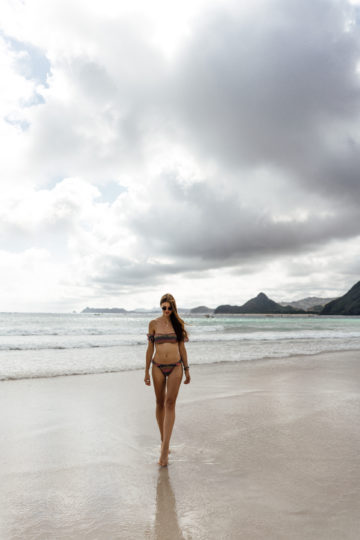 I can't believe that we are already getting ready to head to the airport while I am publishing this post. It is around 4 pm in Bali right now, and our flight leaves at 7 pm tonight. We enjoyed our last couple of hours here to the fullest, and even though I am very sad to leave this island, I am also happy to fly home. I have a whole day of traveling ahead of me, so nothing exciting will happen the upcoming 24 hours. But I prepared some posts for the blog and will continue sharing all my tips for a trip to Lombok this week.
You might already know, that we spent our days in Lombok with exploring the west coast of the island. On the second day, we drove down to the south and ended up at a beach. And this beach is the beach with the most amazing scenery I have ever seen. We first didn't know what to do on the second day. We knew that we wanted to drive down the west coast from Senggigi, but didn't know where we would end up. After driving for an hour, we came to a blocked road and had to make a decision. I quickly googled for beautiful beaches, and Selong Belanak Beach caught my interest. From all the beaches close by, this one was the one with the most amazing scenery. Of course, I wasn't sure whether it wouldn't look that nice in real life. But as you can see: it does look as nice as on the pictures! BUT there definitely is one downside, and I am telling you more about it in the following: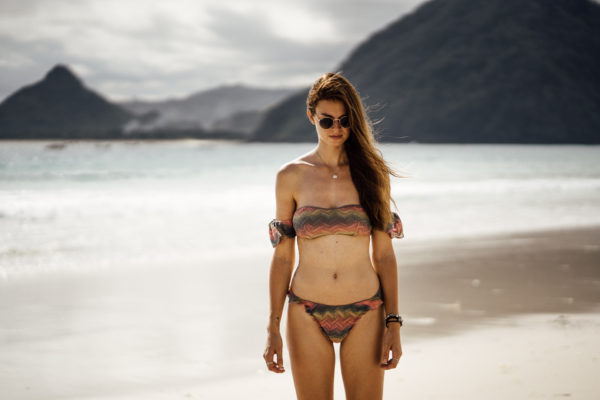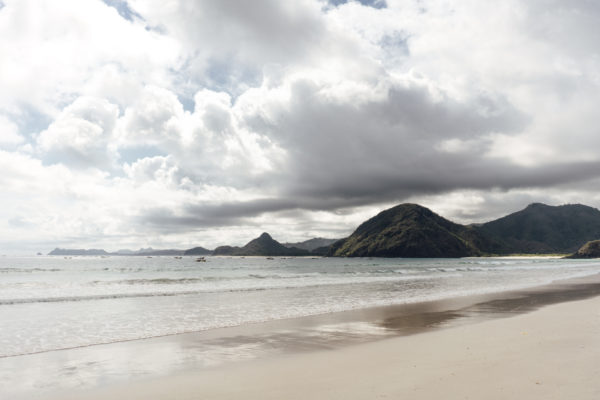 Is Selong Belanak Beach worth a visit?
First of all: yes, this beach IS worth a visit! The scenery is amazingly beautiful, you can swim in the ocean, there are plenty of beach chairs you can rent for 50K IDR (around 3 Euro) for as long as you want, and locals are selling delicious food and drinks. They even have toilets there. Another reason why I really like this beach is the fact that you can go surfing there. Unfortunately, there weren't good waves when we were there. But I saw some beginners taking surf lessons, and locals also offered to take you out with the boat to a place with better waves for intermediate to professionals surfers.
You may think, that this beach is very crowded. And I know, it sounds as if it is crowded. But it isn't crowded at all. Most people are where you can rent the beach chairs and surfboards and where all the food is. But if you walk a little bit further you will have the beach all to yourself. Sounds too good to be true? Well, there actually is a downside!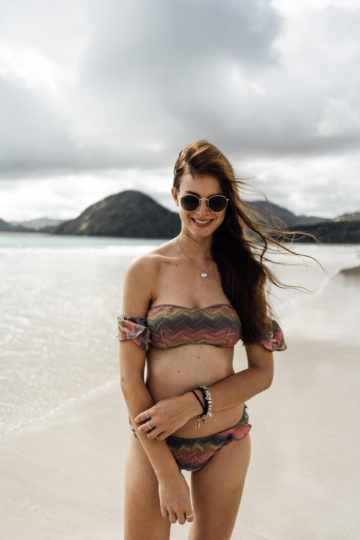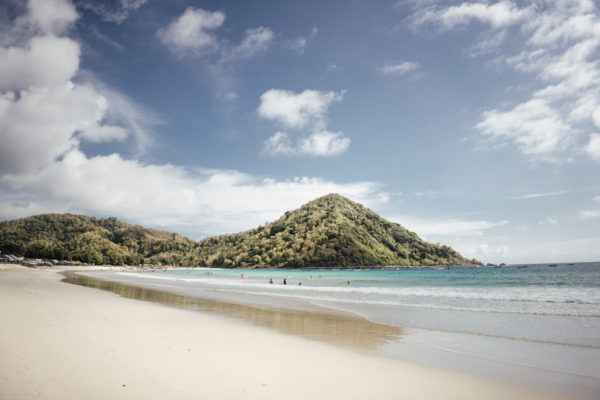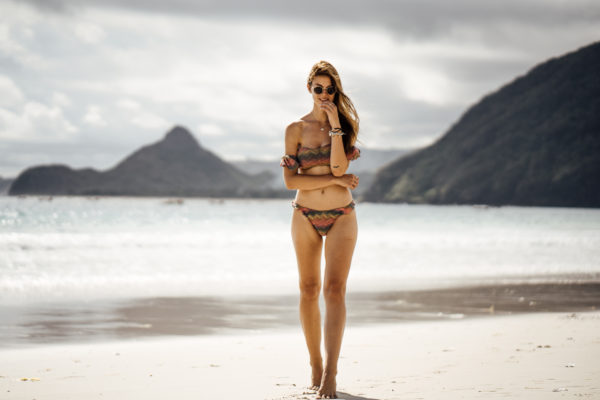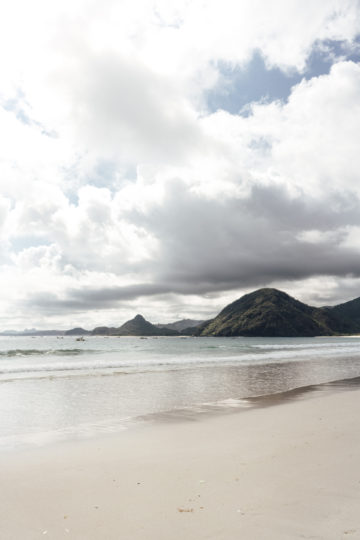 The problem with the trash
This beach offers everything you could ask for, but besides an amazingly beautiful view, you also find a lot of trash on the beach. The locals are trying to keep everything clean and raked up everything again and again, but the ocean was full of trash! There was plastic everywhere, and for us, it was impossible to go for a swim. I was super sad when I saw all the trash and how it destroys this beautiful place, how it destroys nature. We read that most of the trash comes from the locals and we actually saw how locals threw their trash on the beach… but we tourists aren't any better. So please guys, no matter whether you are in your home country or a foreign country: always put your trash into a trash bin! Never leave anything on the beach or somewhere else in nature! We only have this planet, and we should treat it like that!
Even though the trash is a major problem there, I would recommend a visit to Selong Belanak Beach. The view is worth a visit, and maybe you don't mind the trash. Yes, perhaps it only was that much the day we were there and on other days there is less trash.