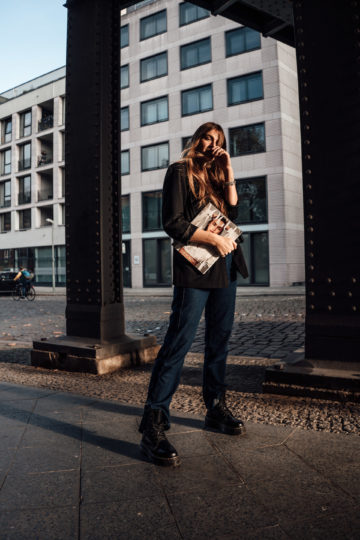 End of November and after some very sunny and quite warm weeks, the temperatures dropped, and at a moment's notice it feels and looks like winter in Berlin. Not the beautiful kind of winter when everything is covered in snow, the kind of winter when it's just dark and grey outside. This doesn't make it easy to take outfit pictures at all, and we are currently thinking about a short getaway as a solution. But nothing is planned yet, as soon as I know more, I will let you know 🙂 For now, I will leave you with a new outfit here on the blog. An outfit I was wearing about 1 1/2 weeks ago.
We didn't plan on sharing this outfit on the blog when we were taking the outfit pictures. We just wanted to take a couple of pictures for Instagram, but we had so much fun taking the pictures that we ended up having enough for a blog post as well. Obviously, we didn't use the lens we usually use for the outfit posts on the blog, and we didn't take any detail pictures of the outfit. But I want to take these pictures anyways because I think they are a nice change and the outfit definitely is worth being shared on the blog too. So here you go:
Straight Leg Jeans, Platform Boots and Blazer
It's been a while since I have been wearing a pair of straight leg jeans. I am usually wearing skinny, boyfriend or mom jeans. But straight leg jeans? I don't even know if I have ever worn a pair of straight leg jeans. Maybe when I was younger.
One of the reasons I haven't been wearing them probably is that they always seemed kind of boring and maybe even unflattering to me. Another reason is that they weren't really in fashion and due to that, there weren't many options in stores and online.
The pair of straight leg jeans you can see me wearing here changed my mind. I first was quite sceptical. I didn't know whether they would be long enough or not and I also didn't know, if this kind of jeans would suit me. Nevertheless, I tried it on, and I had to change my mind. I do like this pair of straight leg jeans a lot! The length is almost perfect (it could be slightly longer), and I do like the buttons on the side! It's the perfect detail to make them a fashionable piece.
When I was wearing them the first time, I put together a casual chic outfit for the office. That's why I combined my straight leg jeans with a black t-shirt, a black blazer as well as a pair of black platform boots. It's such a simple outfit yet chic enough for the office and fashionable enough for an event. I would also wear this outfit on the weekend when meeting up with friends or when going out with my boyfriend. How do you like this outfit?
Do you own a pair of straight leg jeans? And how do you like the pair I am wearing here? I would love to read your thoughts about it in the comments. And don't forget to let me know how you like the outfit combination. xx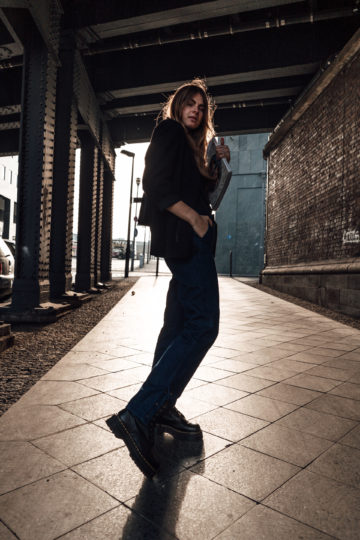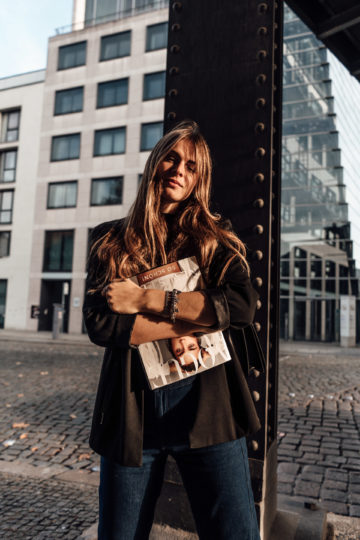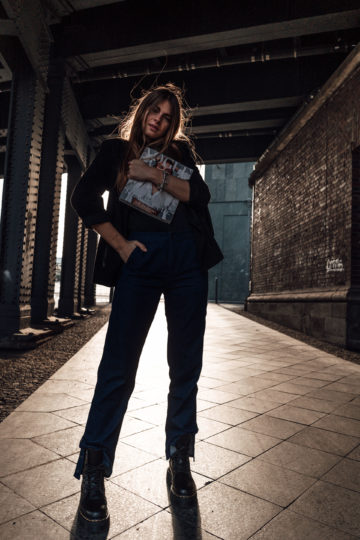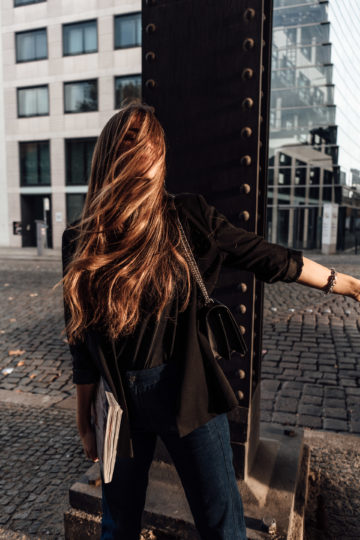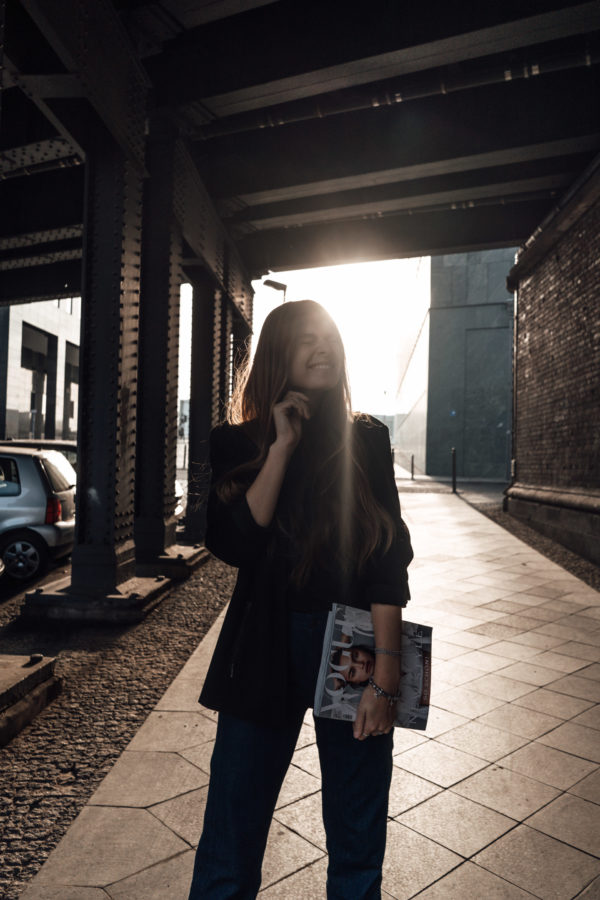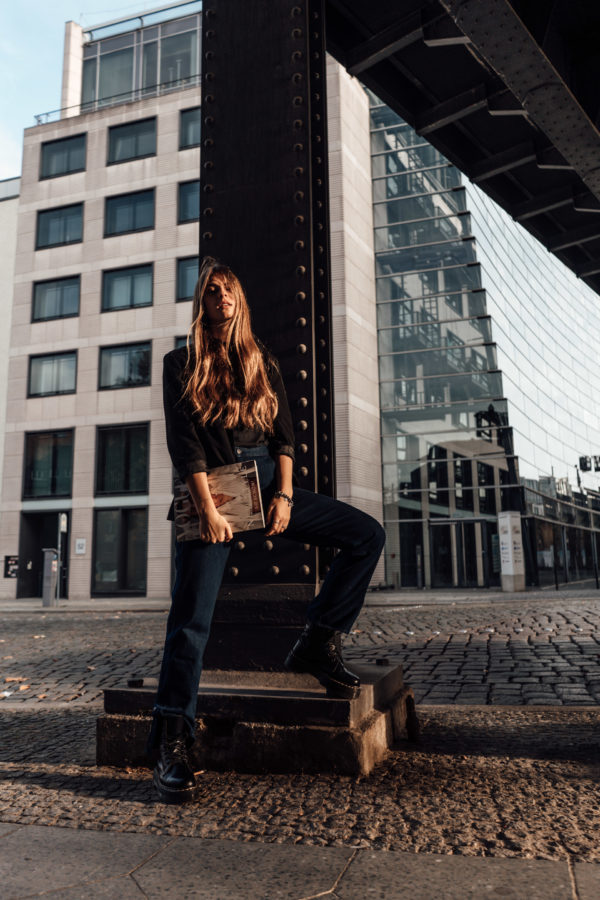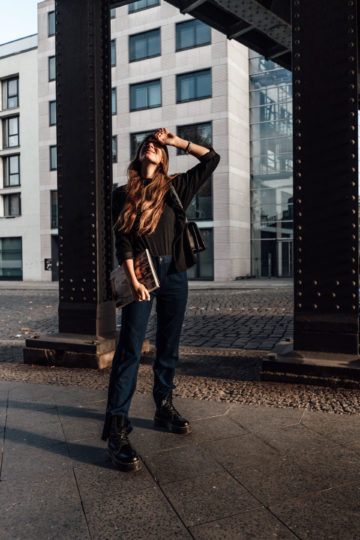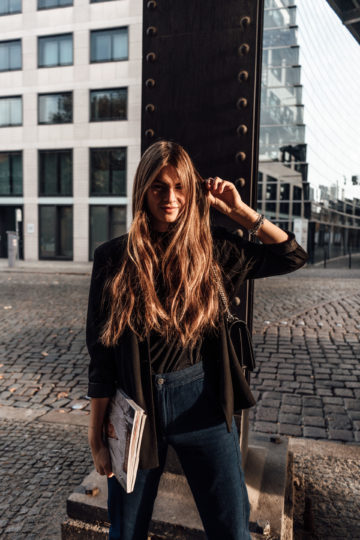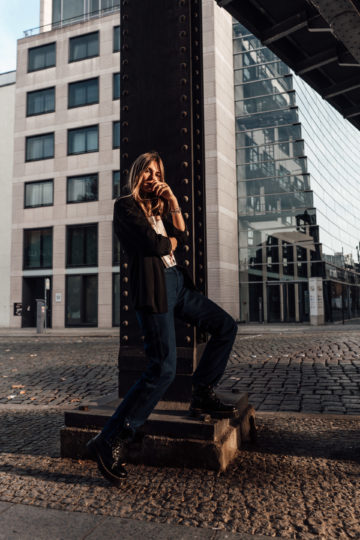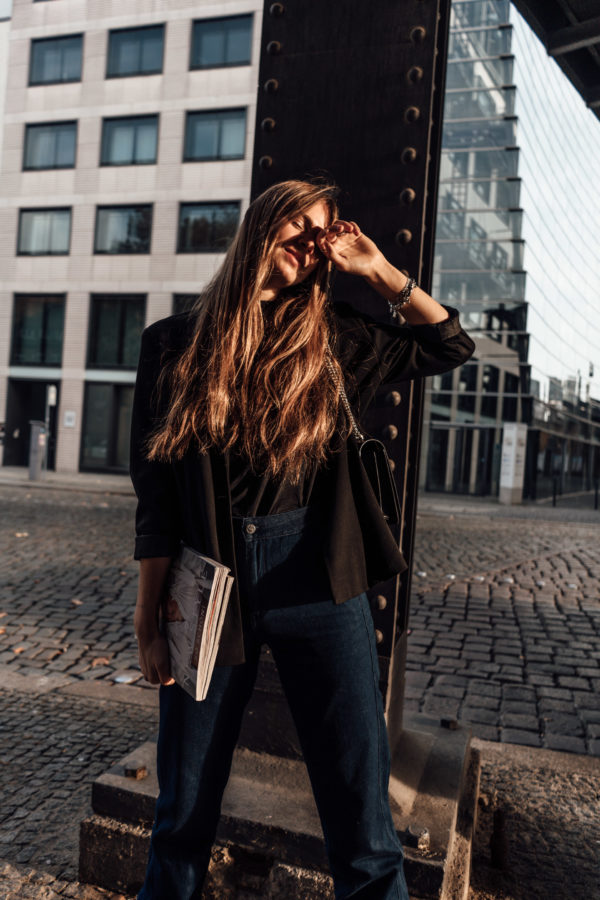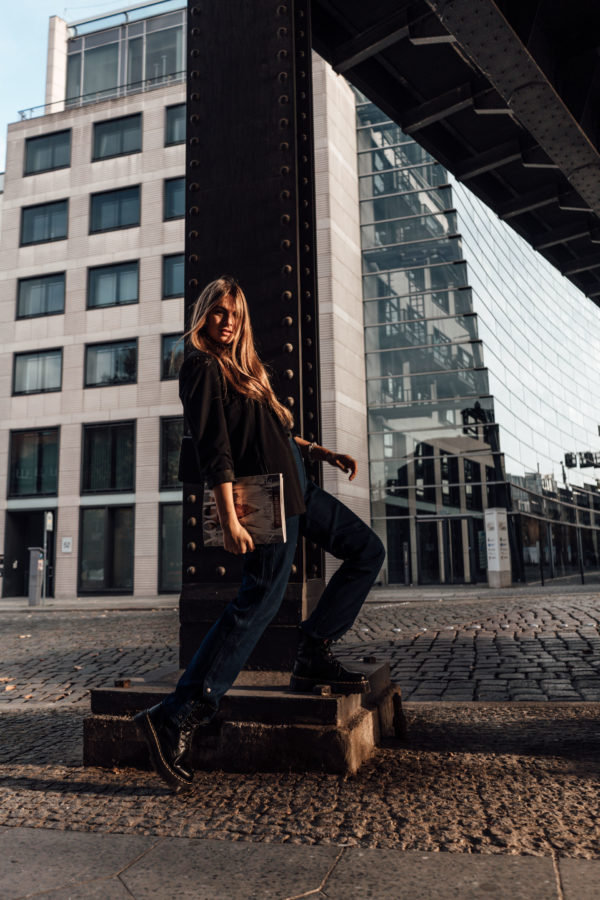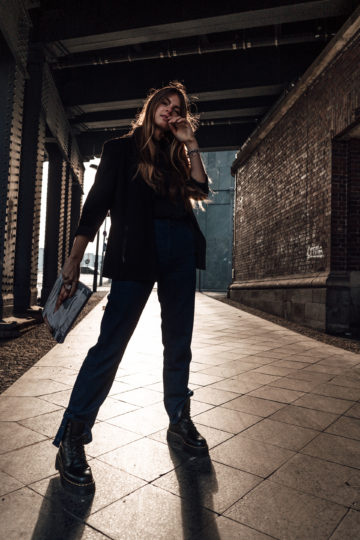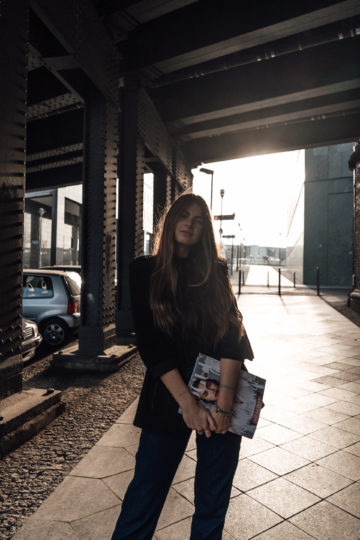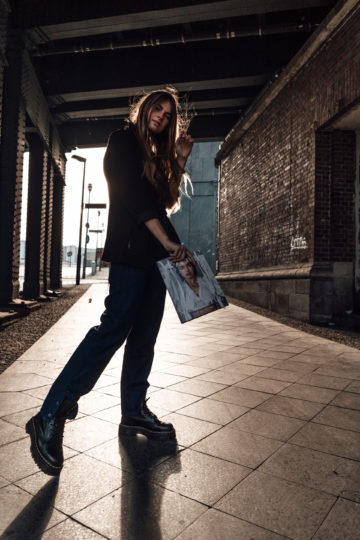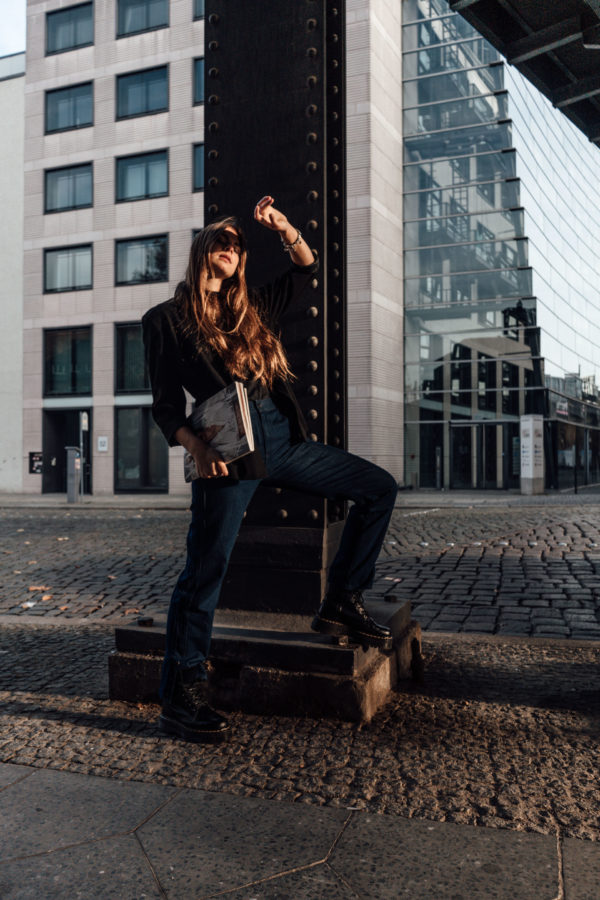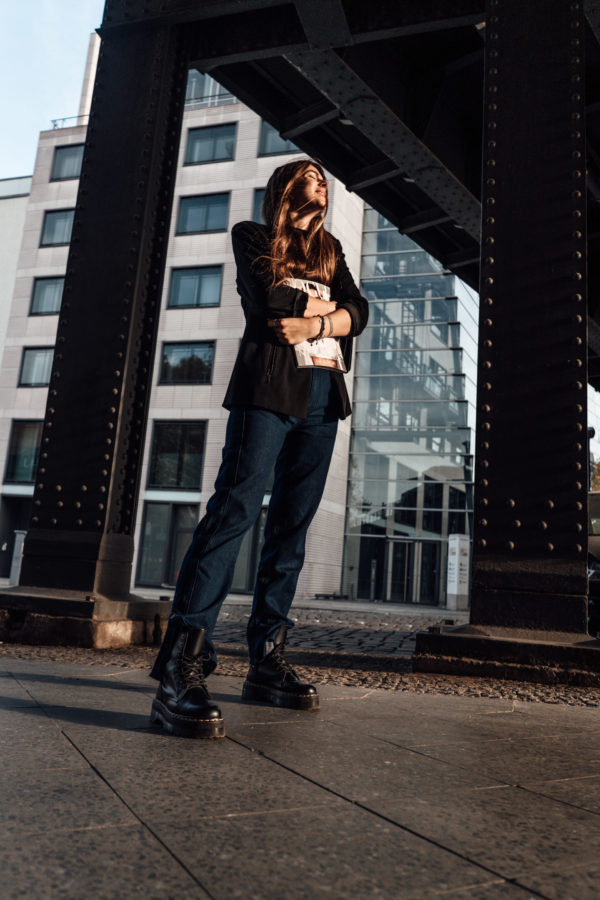 *Ad, brands named – Lee Jeans Jeans || & other stories T-Shirt || Vintage Blazer || Dr. Martens Boots || Agneel Bag