I already showed you all my Stockholm Fashion Week Outfits, so it's time to show you my favourite looks of the shows I saw. Most of the collections were dominated by light colours and fabrics, what's perfect for summer. I really like the clean style of all the SS 2016 collections, but not all the looks could convince me. Anyways, I don't want to talk about the looks I didn't like, I want to show you some examples of the looks I liked. Enjoy my selection and let me know which one you like best. 🙂
Stockholm Fashion Week SS 2016 Collections
As you might already know, I attended five different shows on my two days in Stockholm. We were accredited for more, but could see them because of the flight. My favourite show was the By Malina show, but even the other ones had some pretty nice pieces and looks. But please, have a look yourself:
By Malina SS 2016
Soft colours, pastel, lace and light fabrics – I love every single detail about the looks. All these looks are pretty much wearable and so beautiful, aren't they? I would wear every single outfit the way it was shown at the By Malina SS 2016 show.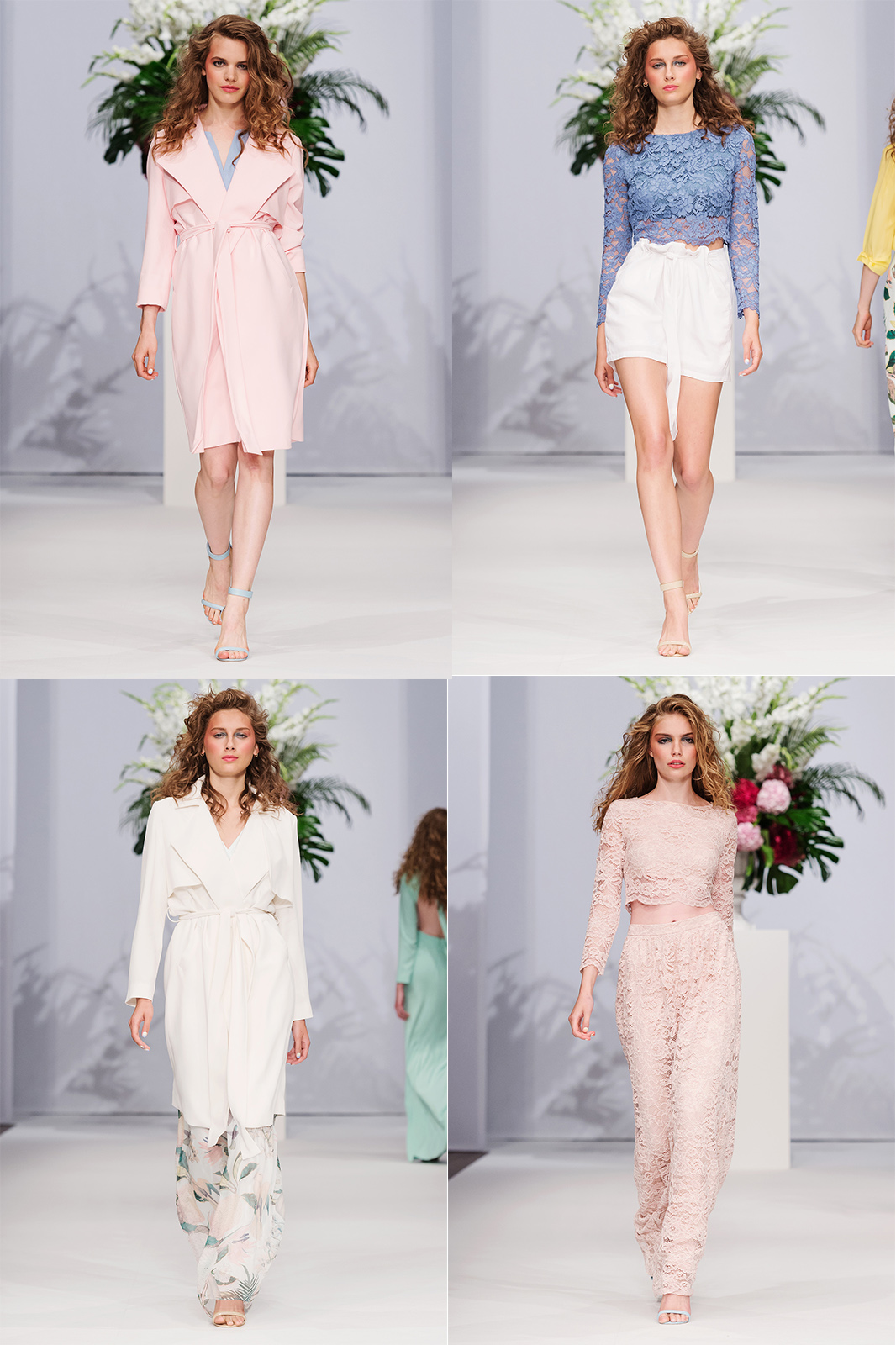 Carin Wester SS 2016
The Carin Wester collection for SS 2016 is inspired by the early 20 century´s male sailor aesthetic, so it has a lot of oversized pieces and you know, I love oversized clothes. 😉 It's not only dominated by male sailor aesthetic adapted to a women´s wardrobe, but also by contrasts. Carin Wester mixes satin with knitted, mat with shiny and structured with flat surfaces.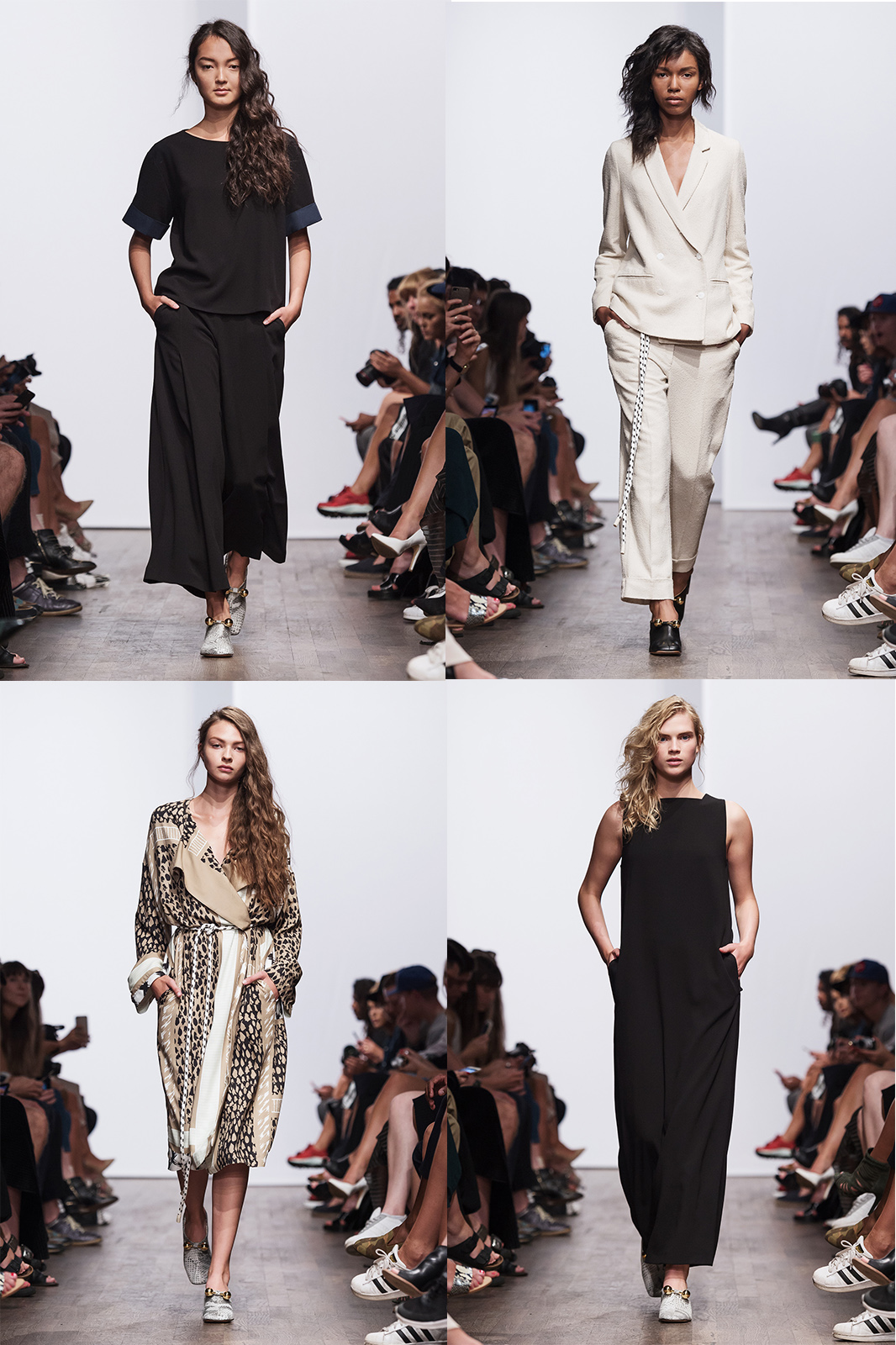 House of Dagmar SS 2016
Layers, kaftan shapes and cuts? Yes, please! The SS 2016 collection from House of Dagmar is inspired by the Swedish contemporary artist Matthias van Arkel and his sculptural paintings. I really like the minimalistic styles as well as the relaxed cuts. What about you?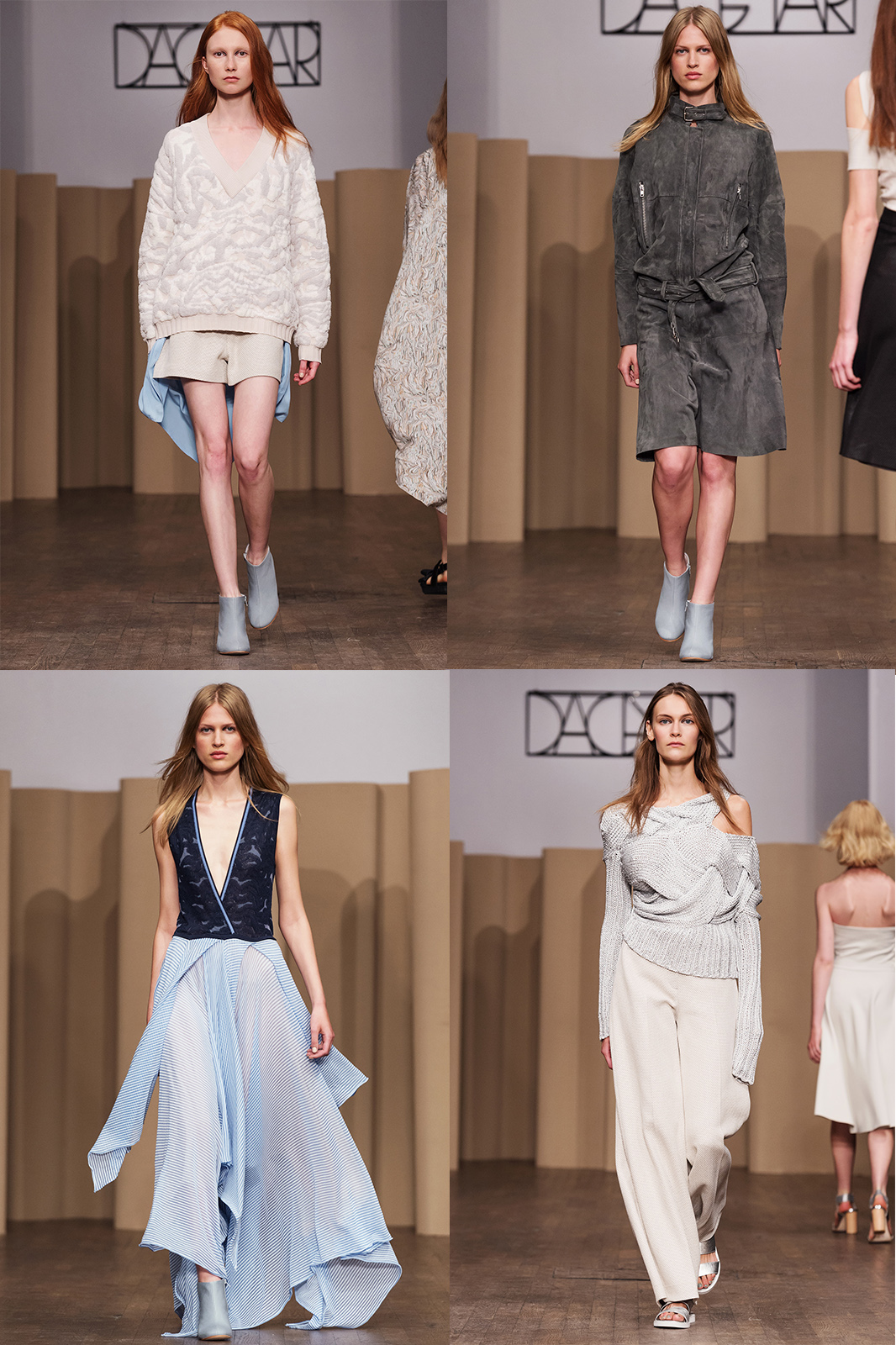 Cheap Monday SS 2016
The Cheap Monday show was a real surprise because I didn't know what to expect. The SS 2016 show is named Nuclear Psychodelia, inspired by a "nuclear hippie explosion happening only inside your head". Well, that describes it best!
STAND SS 2016
Another clean collection! What I like best about the SS 2016 STAND collection are the belted garments as well as the clean style in combination with bold colours.