I've been thinking a lot about what I could write about in my two last posts with pictures from Gorontalo. And I figured that it might be nice to talk a bit about this place in Indonesia as well as one of the things I was doing every day there: snorkeling. Most people only think of Jakarta, Bali, Lombok and the Gili island when thinking of Indonesia. I have to admit, I did myself, and actually, I didn't know how big Indonesia is. As you know, I did find the place we were staying at near Gorontalo via Instagram. And I would have never thought of this part of Indonesia if I hadn't seen it there. But I am more than happy, I found it and that we spent a couple of days in Sulawesi and I would recommend to every one of you, to check out that island as well. 🙂
Why Sulawesi is worth a travel
We didn't see much except the eco-resort we stayed and the parts we drove by on our way from and to the airport. But what I saw made me curious, and also a few followers from Indonesia sent me more information about Sulawesi and some beautiful parts of the island. So let me share a few facts about Sulawesi:
Sulawesi is the 11th-largest island in the world and it well-know for it's teeming waters and reefs. It is a very tropical island with lots of mountains and jungles, that are home to some very rare species such as maleo birds. Unfortunately, I didn't see any, but I actually wasn't looking, and I also didn't have the chance to see the jungle part of the island as I didn't know how beautiful and rich in variety it is before the travel.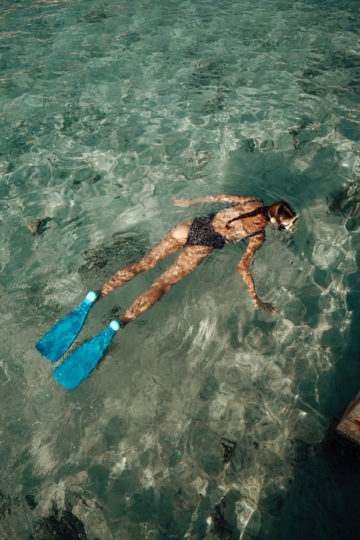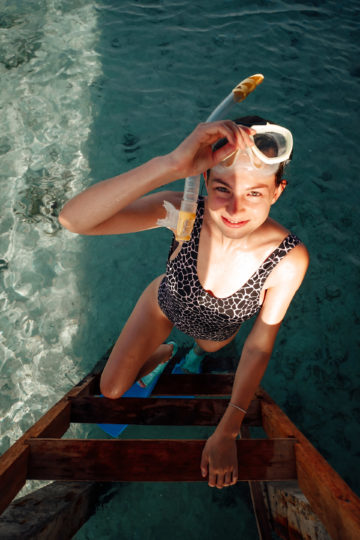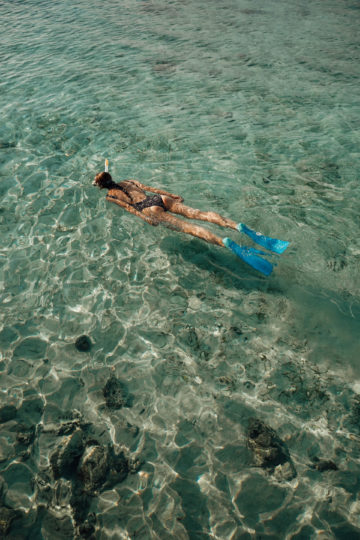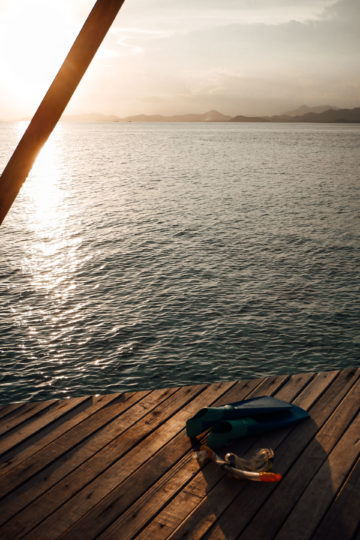 Sulawesi is also very popular for the whale sharks, something I didn't know as well and something I didn't have the chance to see. But we did a lot of snorkeling at the resort we were staying at. As I mentioned before, Sulawesi has a lot of reefs and a great species diversity amongst the whale sharks. 😉 I didn't believe my eyes what I could see and was so fascinated, but more about it in the following.
Snorkeling in Sulawesi, Indonesia
The first and last time I was snorkeling was in 2015 when I was in Australia. It's not that I don't like it, I just never really had the opportunity to go snorkeling. So when we were in Gorontalo, and I heard, that they do have snorkeling equipment at the resort, of course, I had to borrow something and go snorkleing. Actually, it was the only activity offered there haha. But I was very curious and wanted to see what is living there, and I got to see so many different species. The one that I was amazed at where the blue starfish! Have you ever seen a blue starfish? Seriously, just wow, those look incredible and so unreal! Unfortunately, I don't have any pictures of what I saw underwater, but I will soon share some vlogs from Gorontalo on Youtube, and I was filming a little bit while snorkeling. I haven't edited the video yet, but I hope that the footage shows some of the beauty.
Have you guys ever been snorkeling? And have you ever been to Indonesia and other islands than Bali, Lombok and Gili? Would love to hear your thoughts about Indonesia and what you've experienced.