Dear Spring, I love you! The past two weeks has been amazing; it was sunny and warm – sometimes it even felt like summer. It's great to feel the sunshine on the skin and everybody seems to be in a good mood thanks to those warmer days. We're spending more time outside, eating ice cream and just enjoying life to the fullest. Could it be any better? But it's not only the sunshine and the warm temperatures I love about spring and summer, but it's also the light outfits I can finally wear. I love the fact that I can leave my winter coats and jackets at home and get all the light between-seasons jackets such as leather or bomber jackets out again. In addition to the winter clothes I don't need anymore, I can finally wear lighter shoes such as flats. And that's what today's post is about: spring outfits and my new shoes from NEOSENS.
Simple as that: black and white for spring
Before the temperatures rised up to summery temperatures, I was wearing a couple of spring outfits. Most of my spring outfits are very simple, a combination of jeans, shirt and between-seasons jacket. In this case, I was wearing dark grey jeans from Gina Tricot, a white shirt from Zara and a blouson from VILA. The highlight of this look is my new pair of NEOSENS shoes. It's my first pair of this kind of shoes, but I'm very happy with them. They're the perfect everyday shoes because they're not only simple but also very comfortable and have this little detail, that makes the shoe more interesting.
How do you like this look? What do you usually wear on a beautiful spring day? 🙂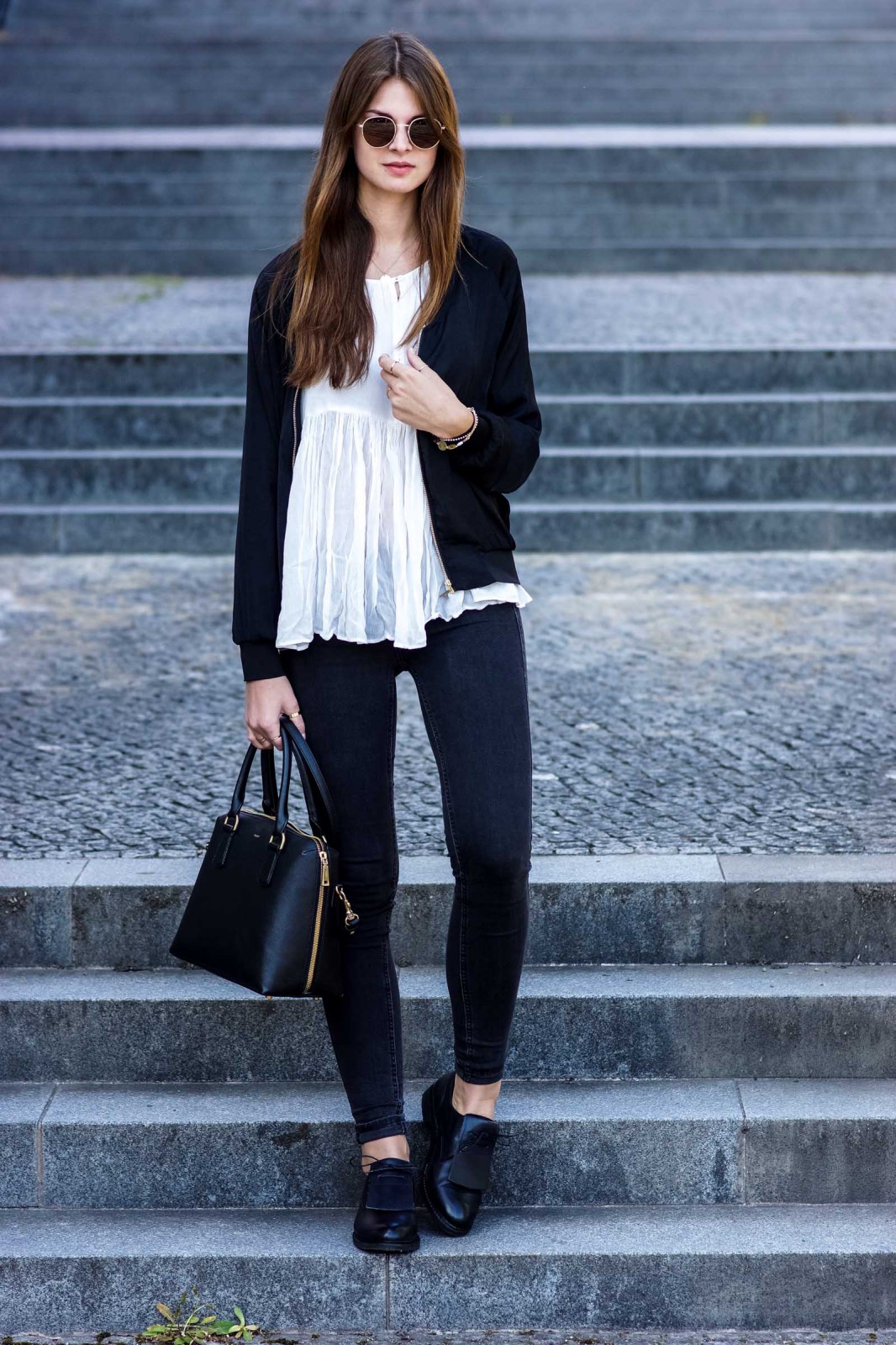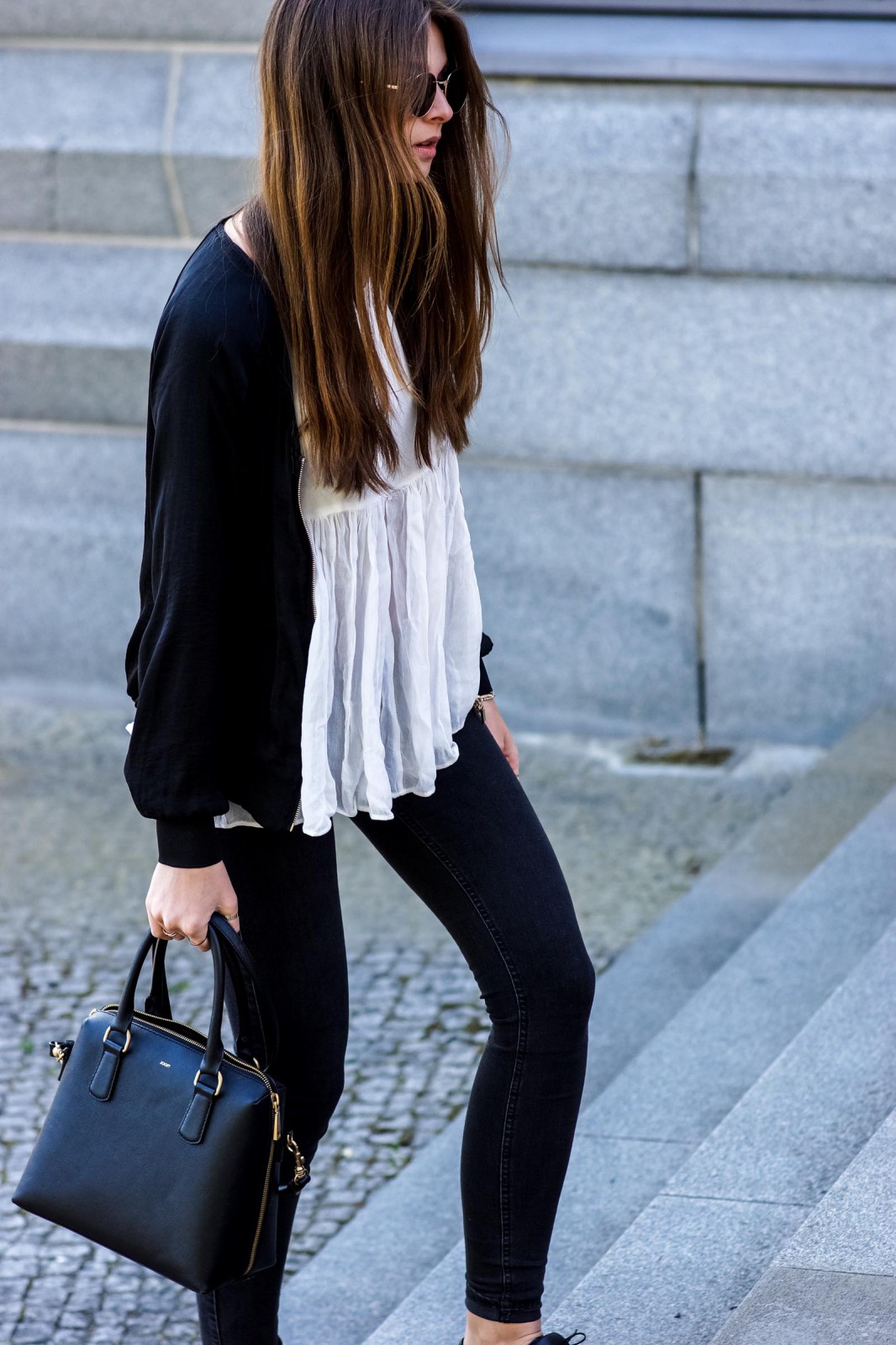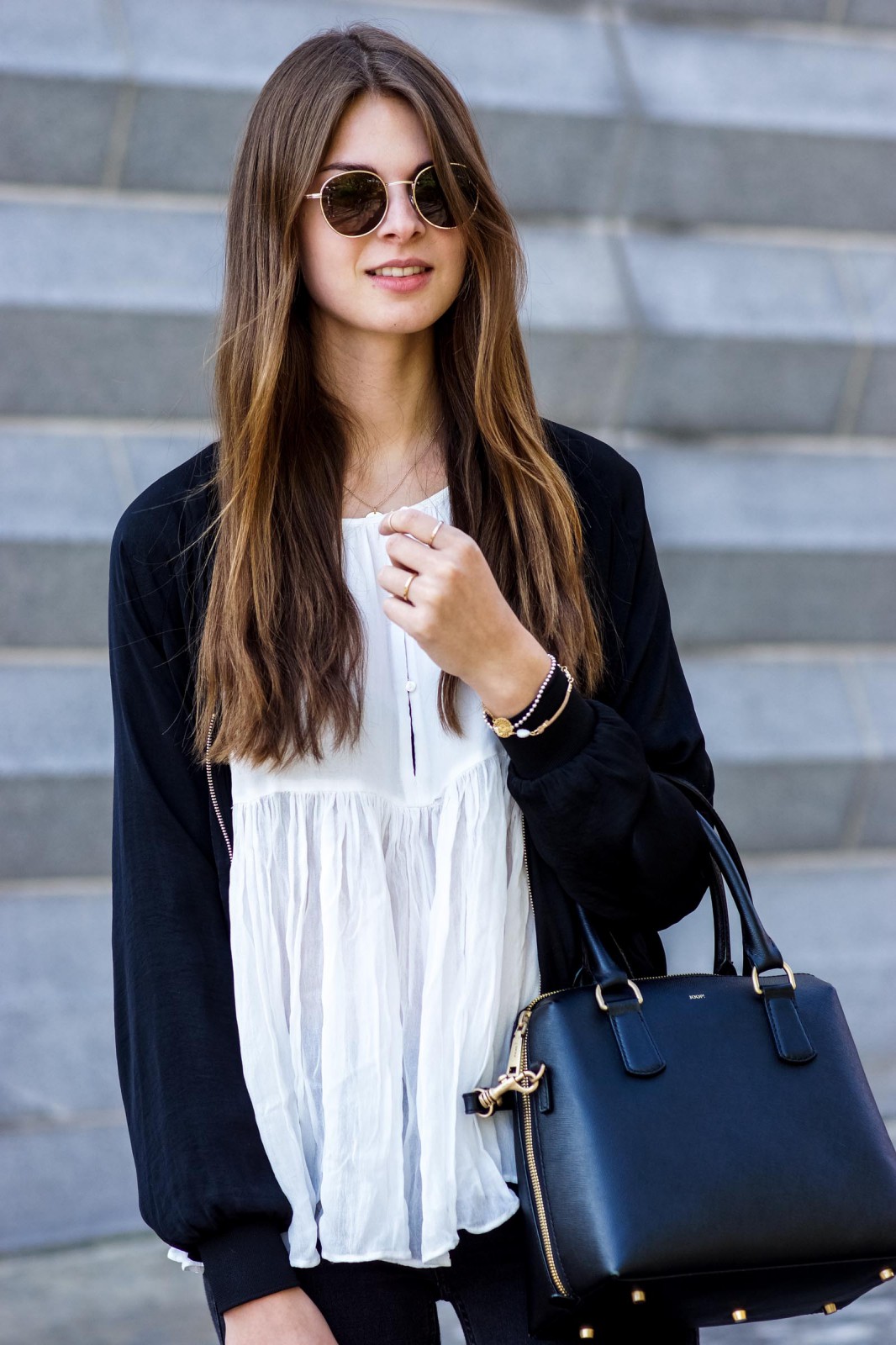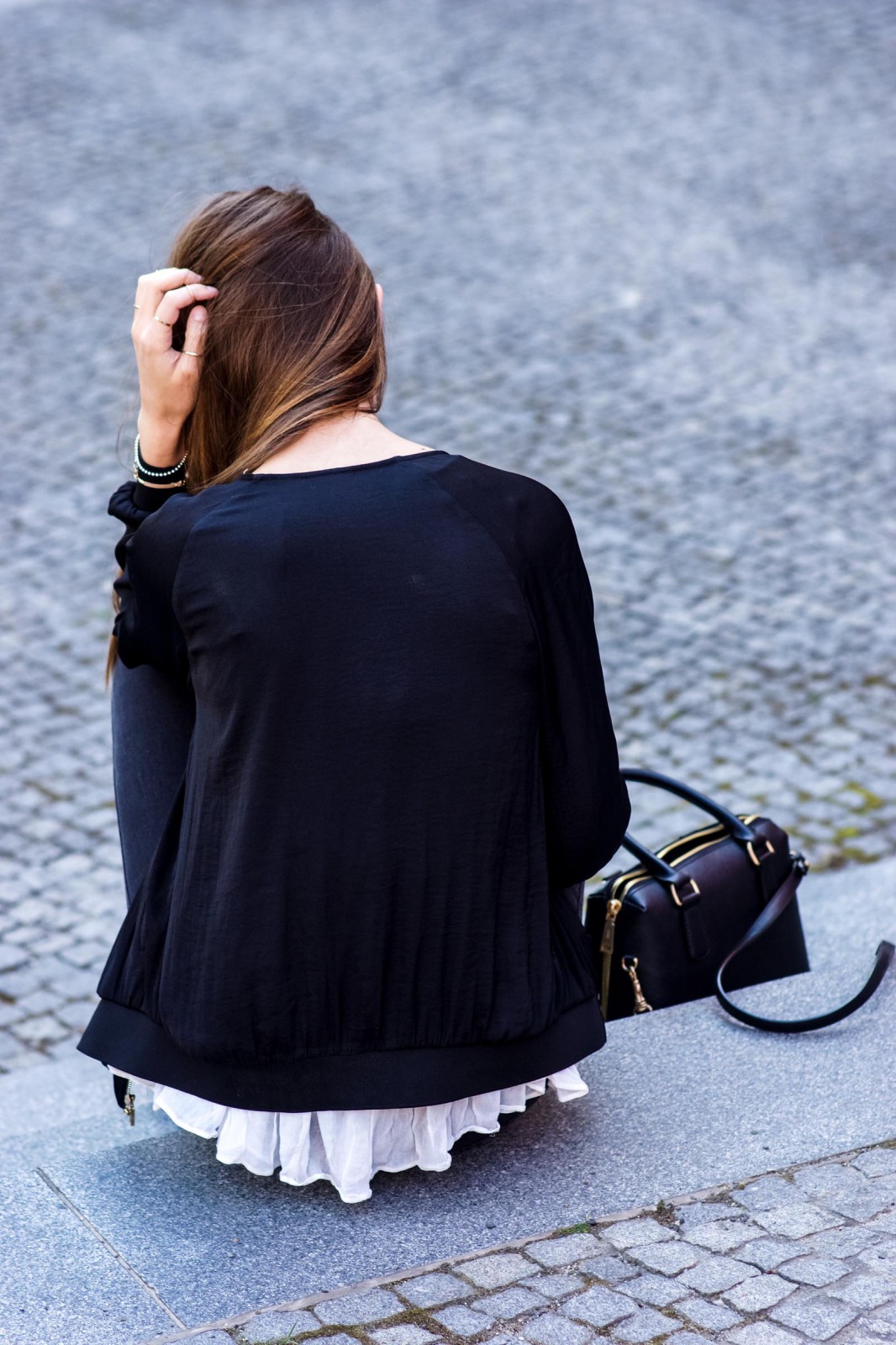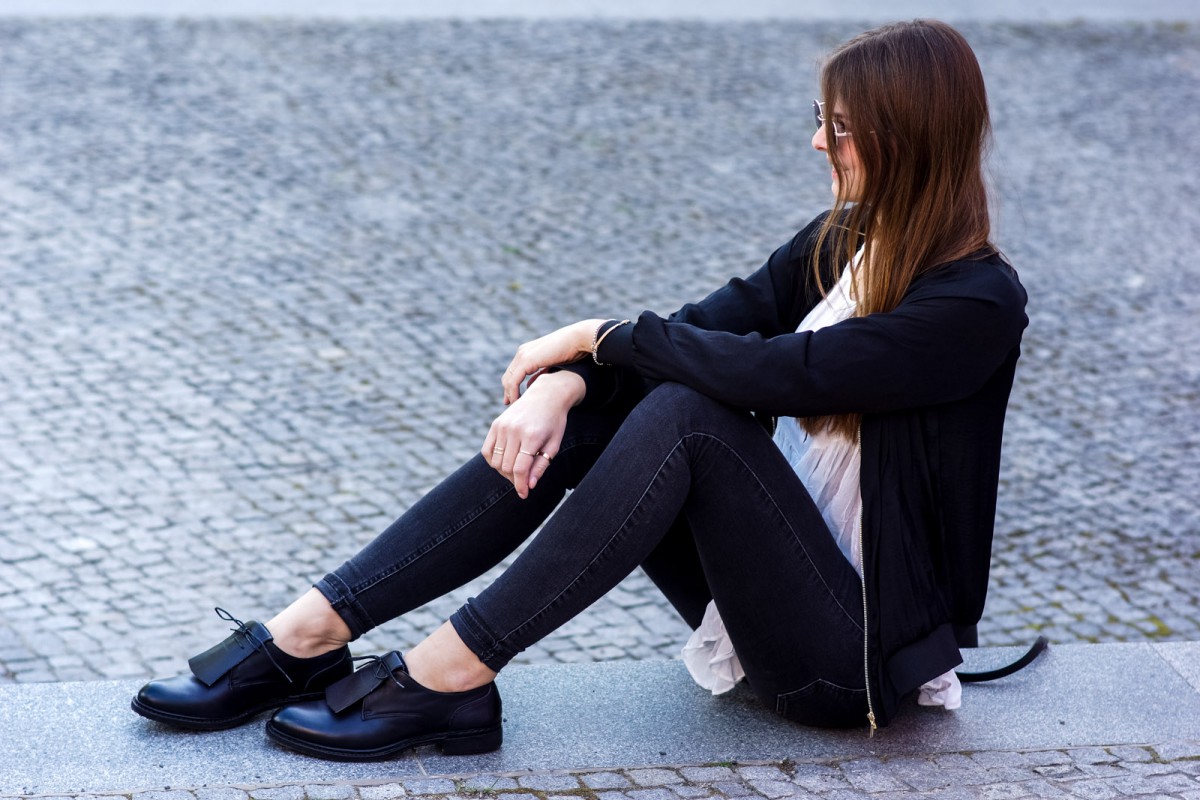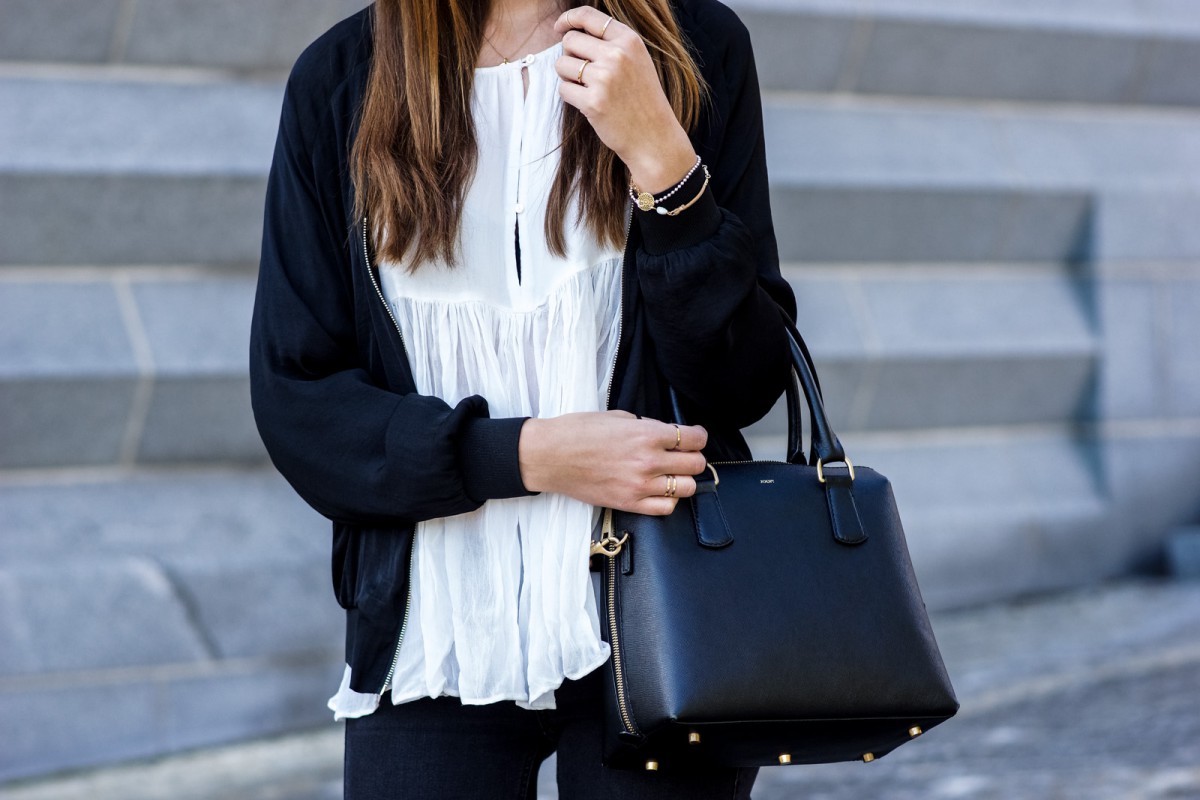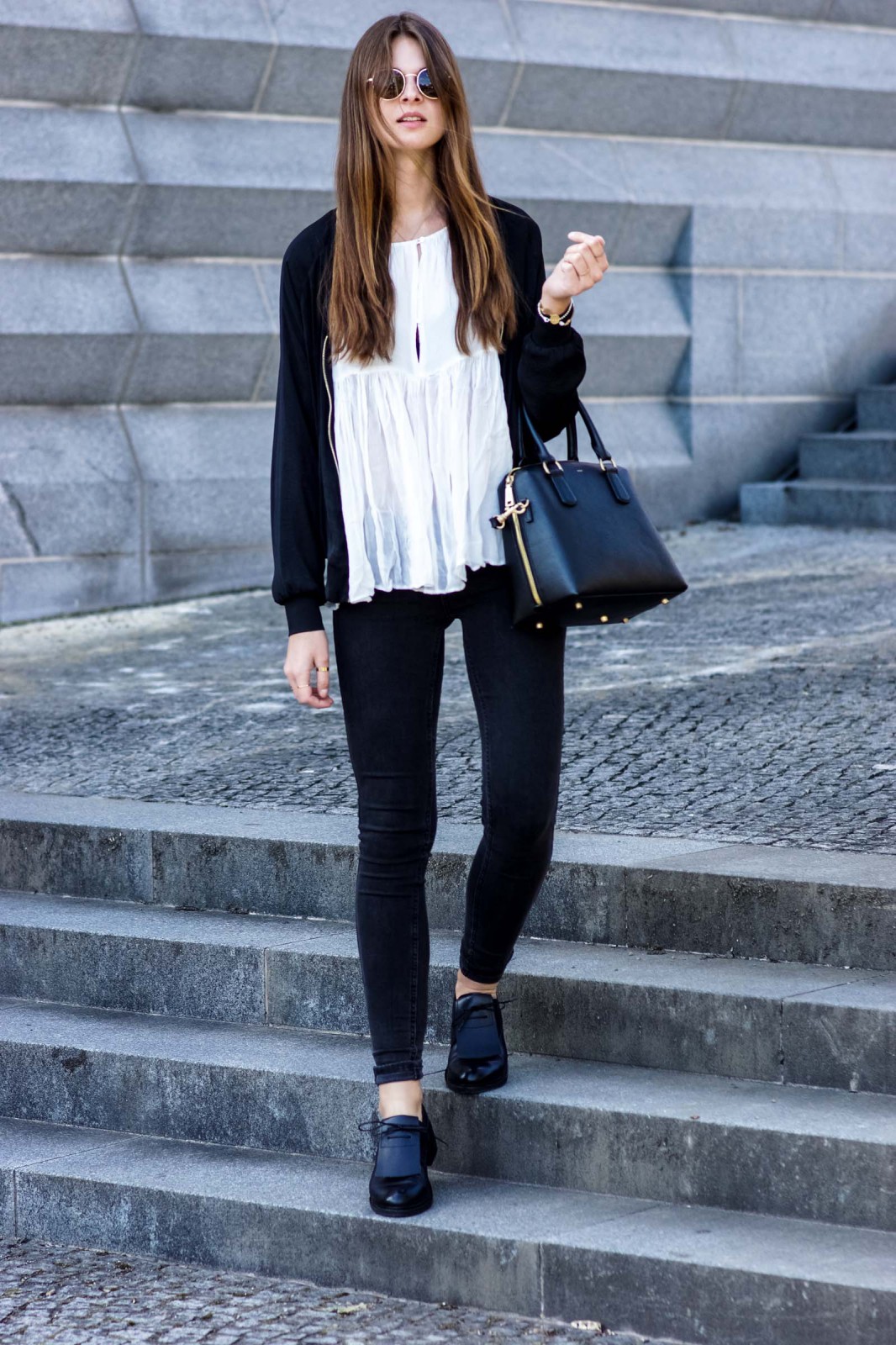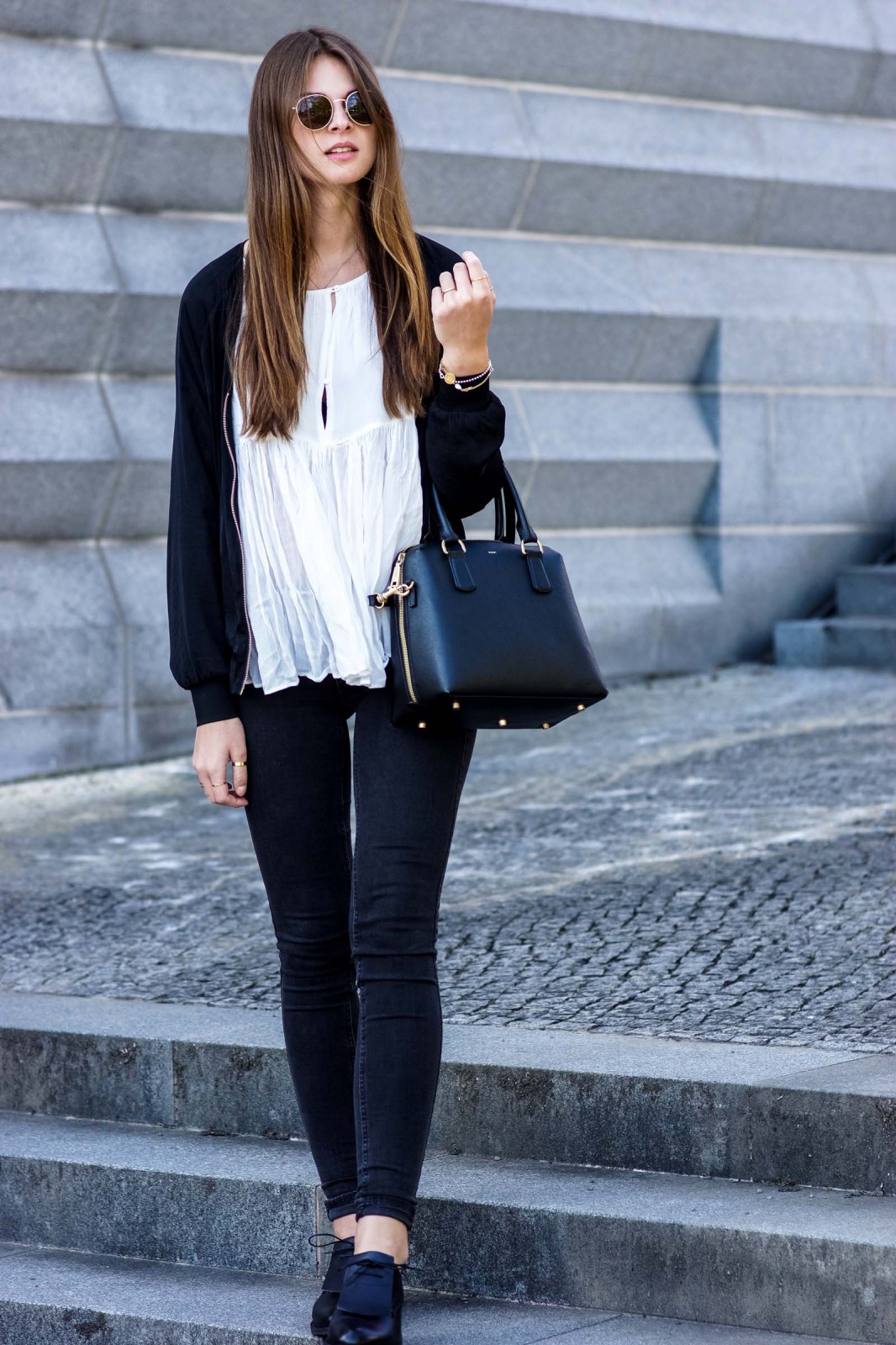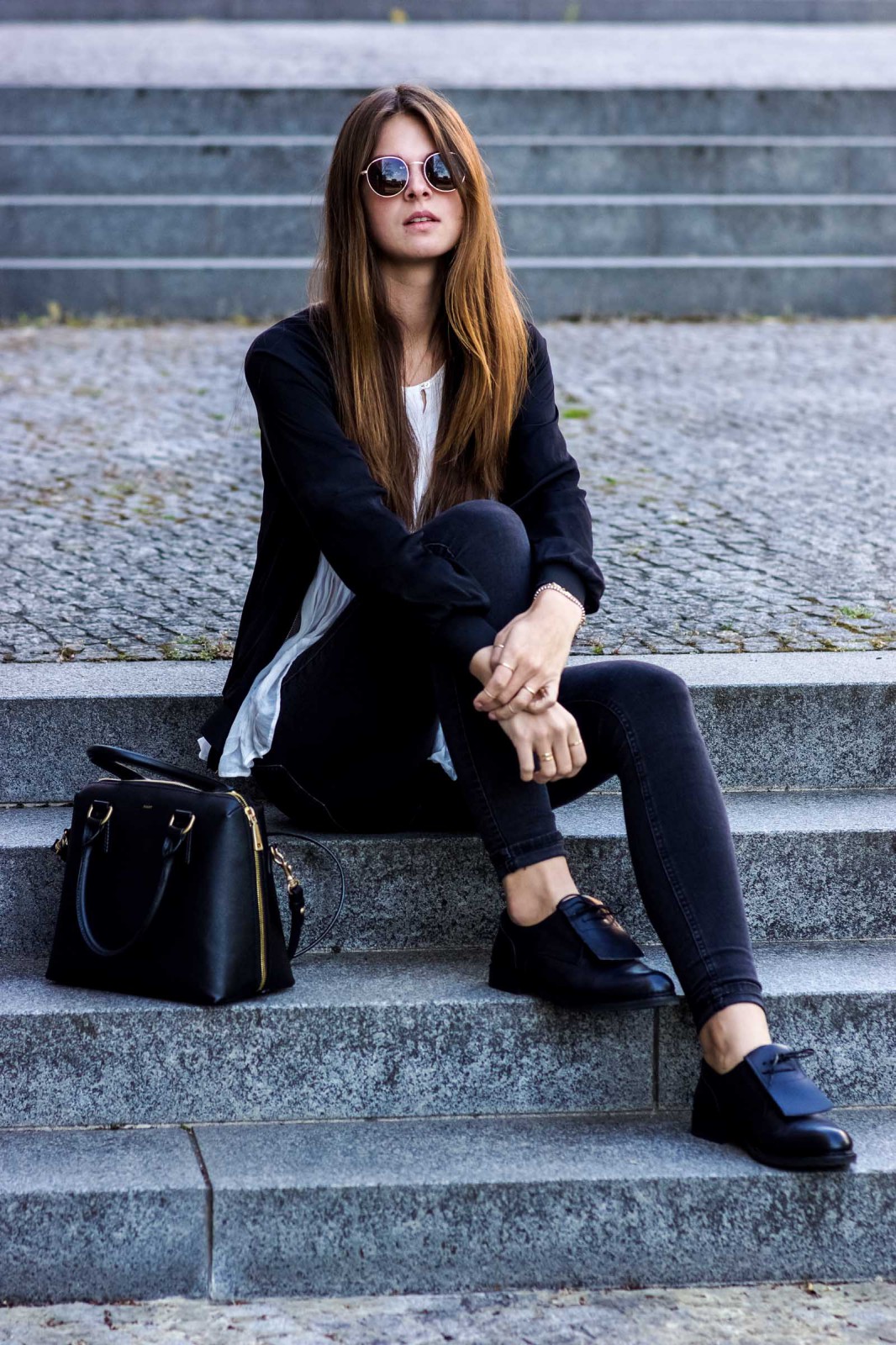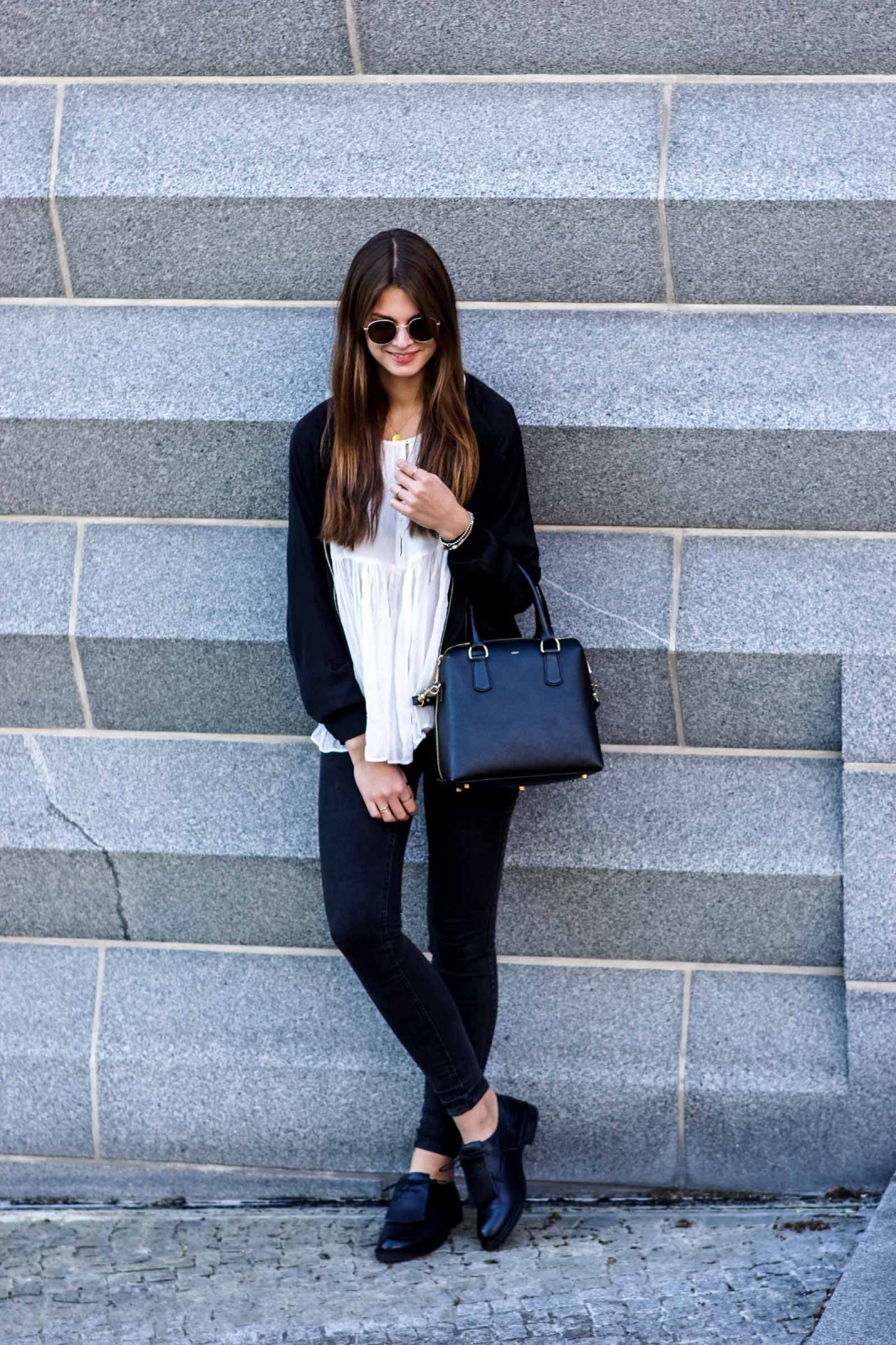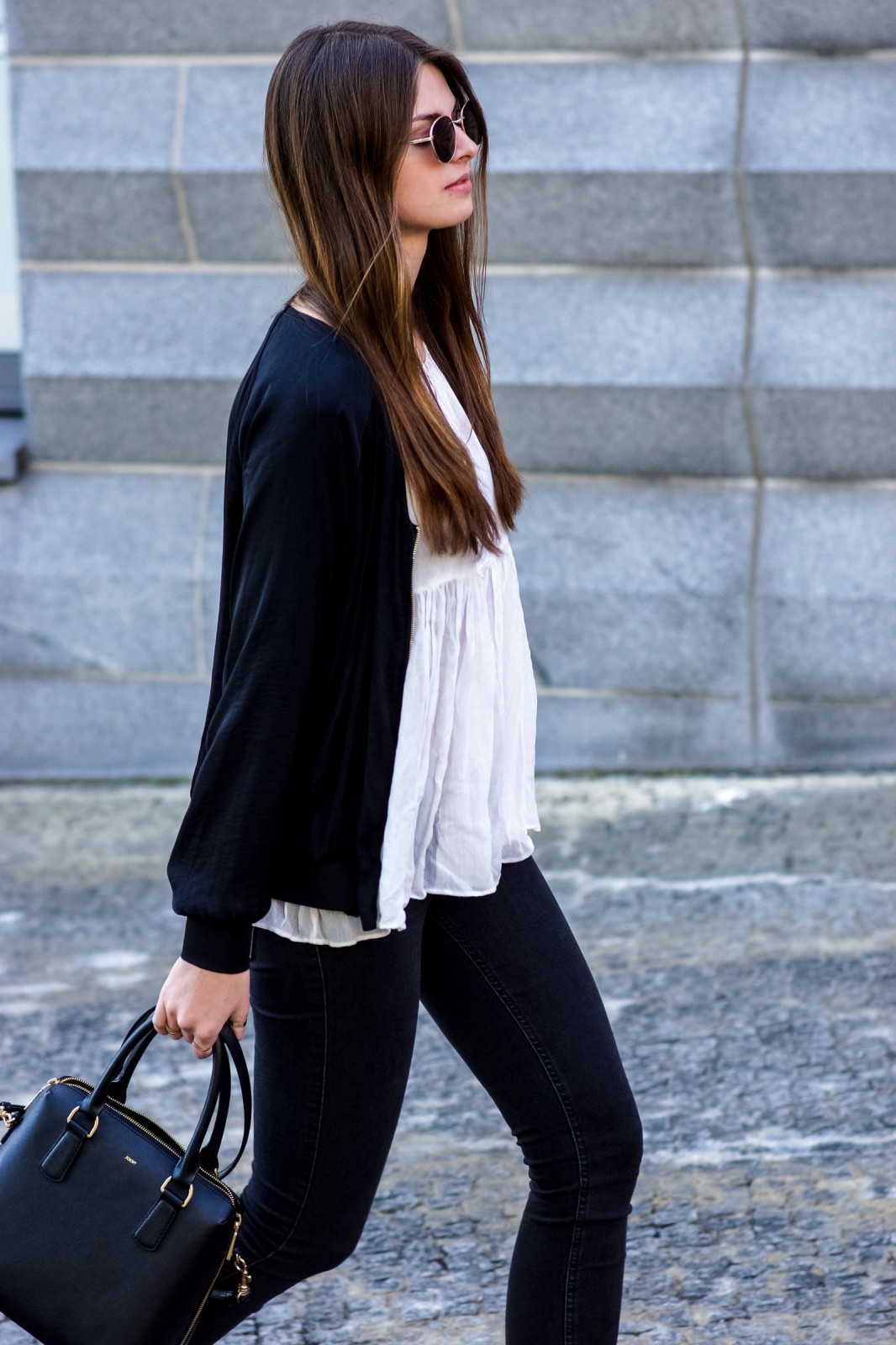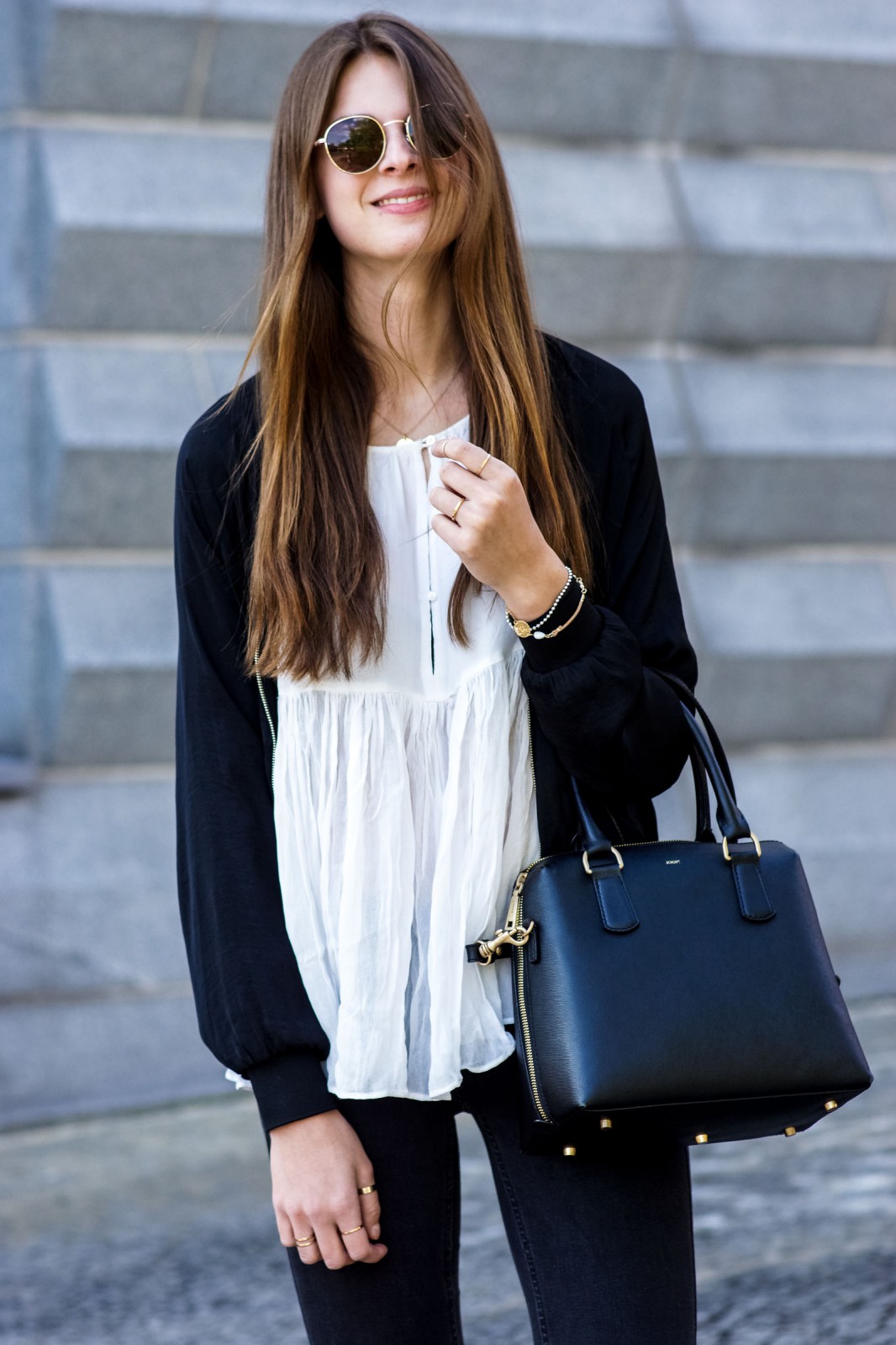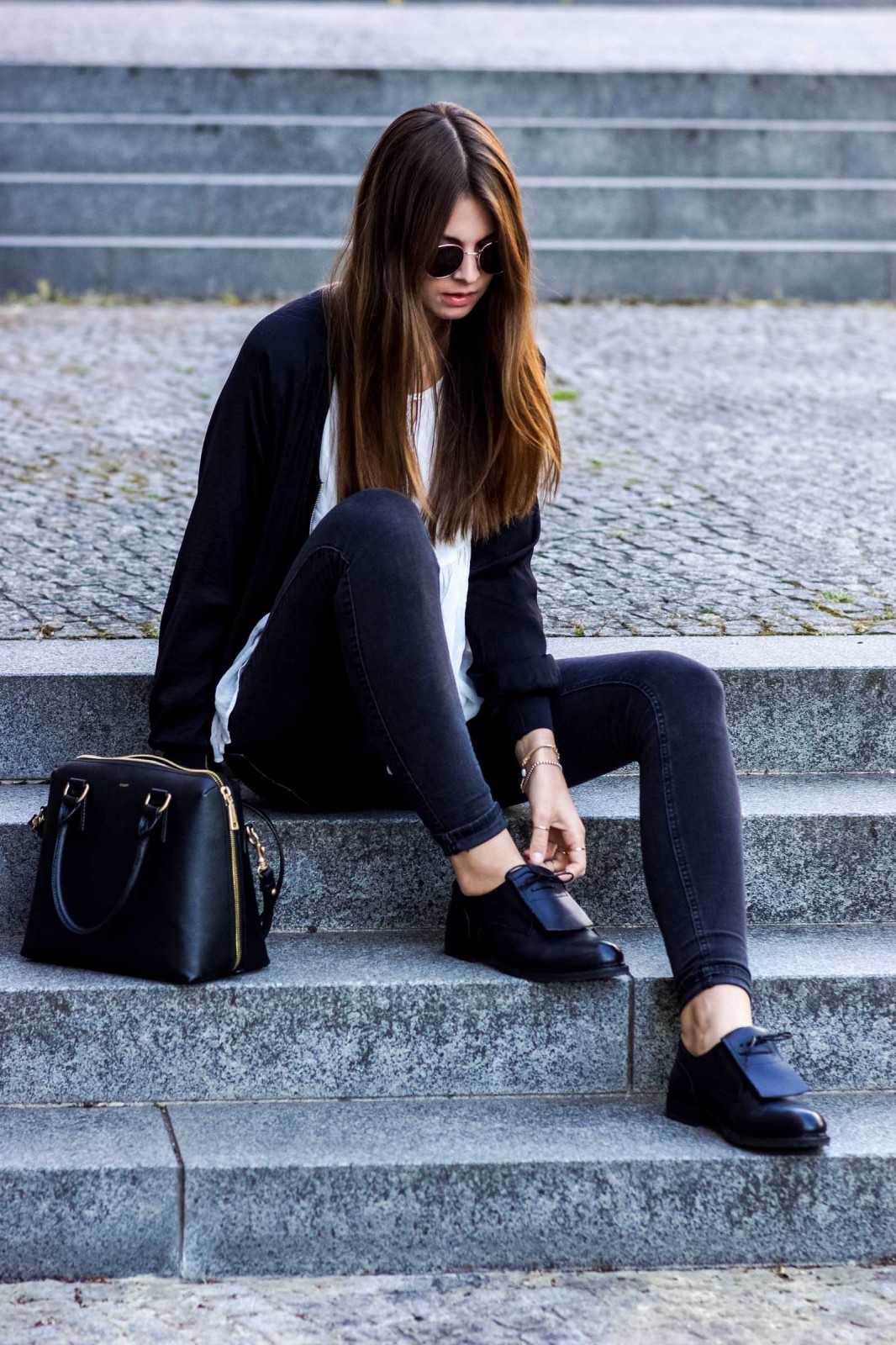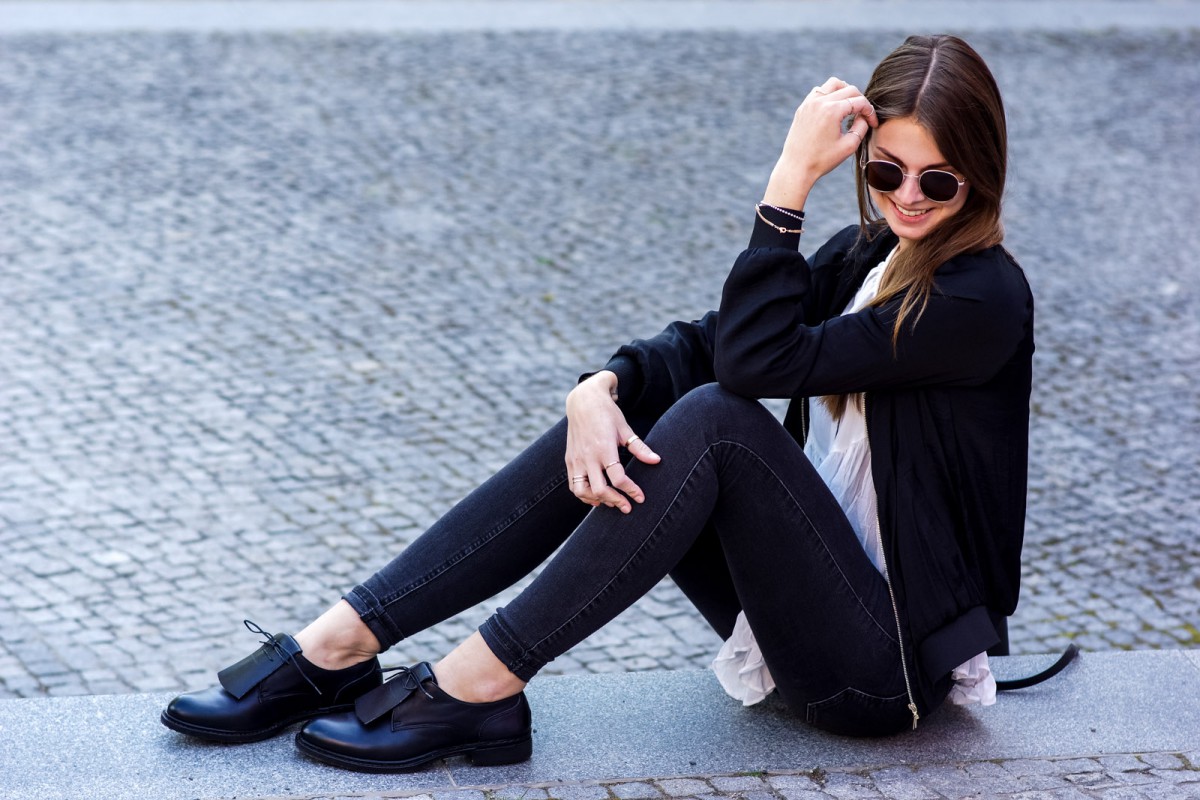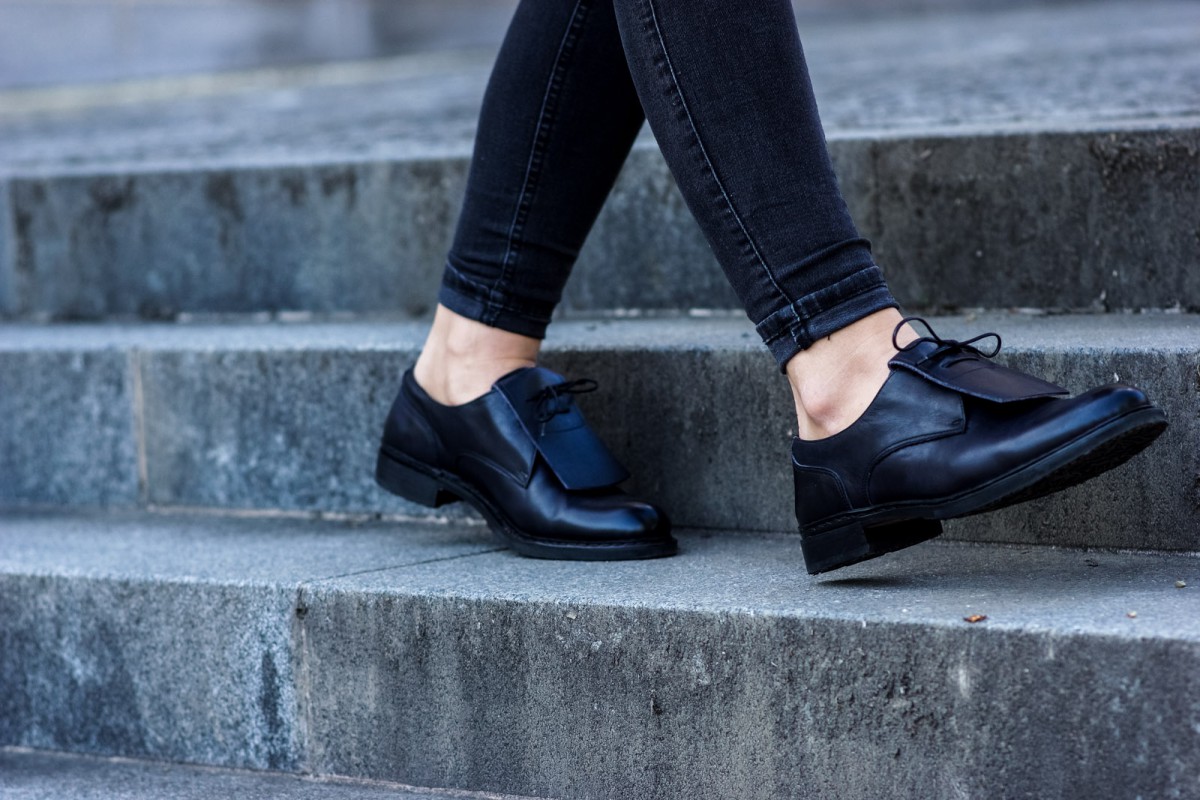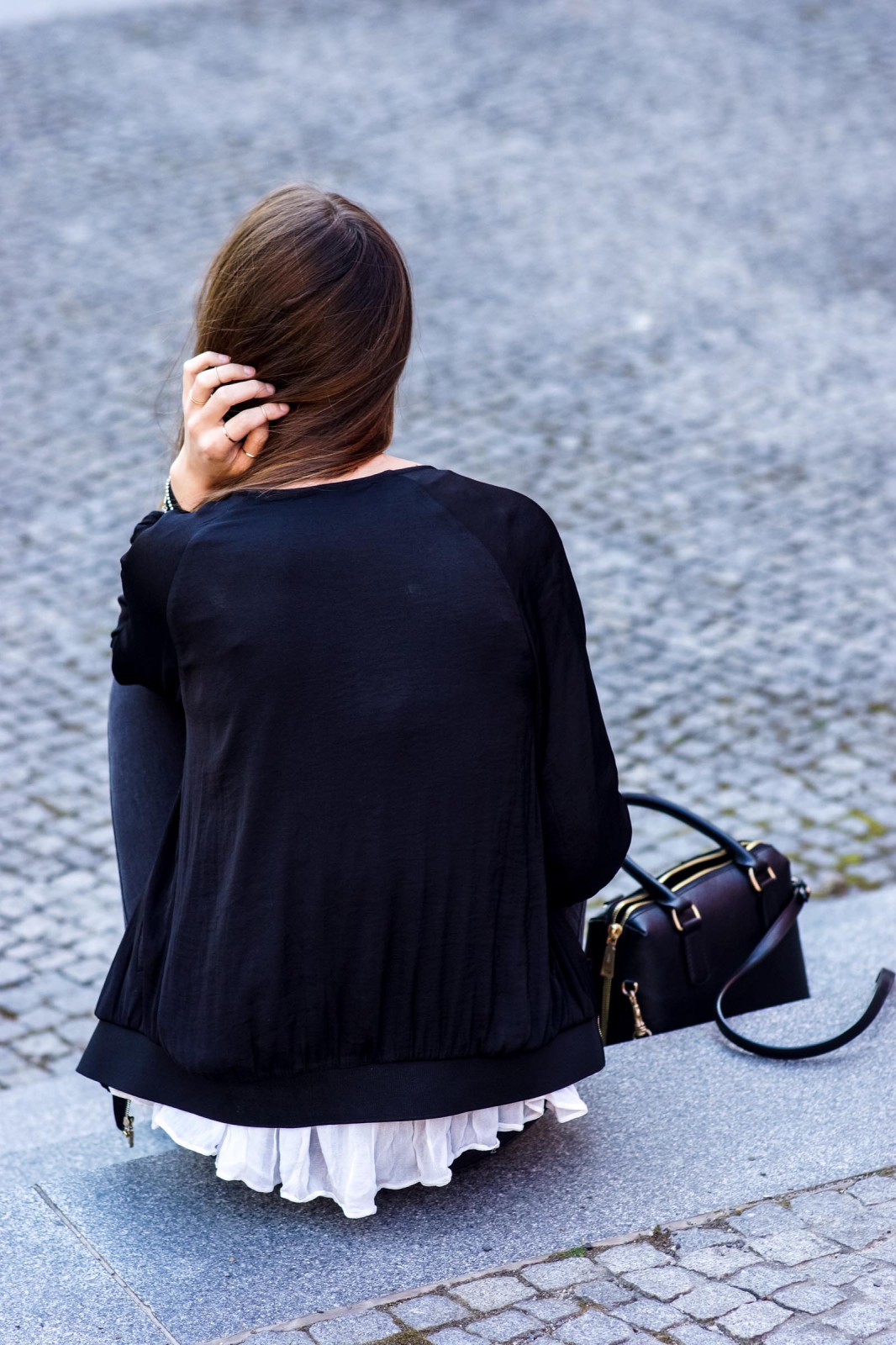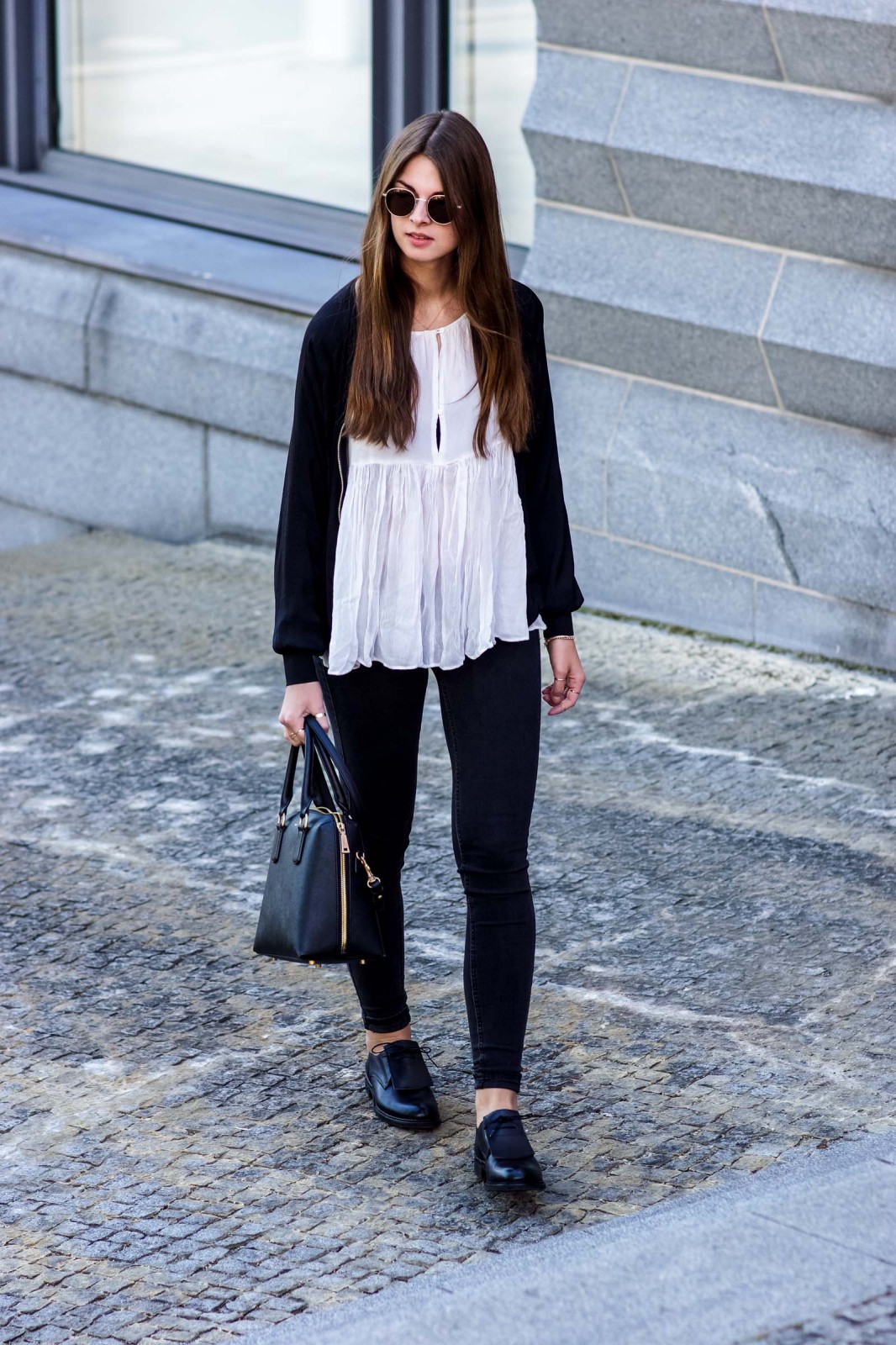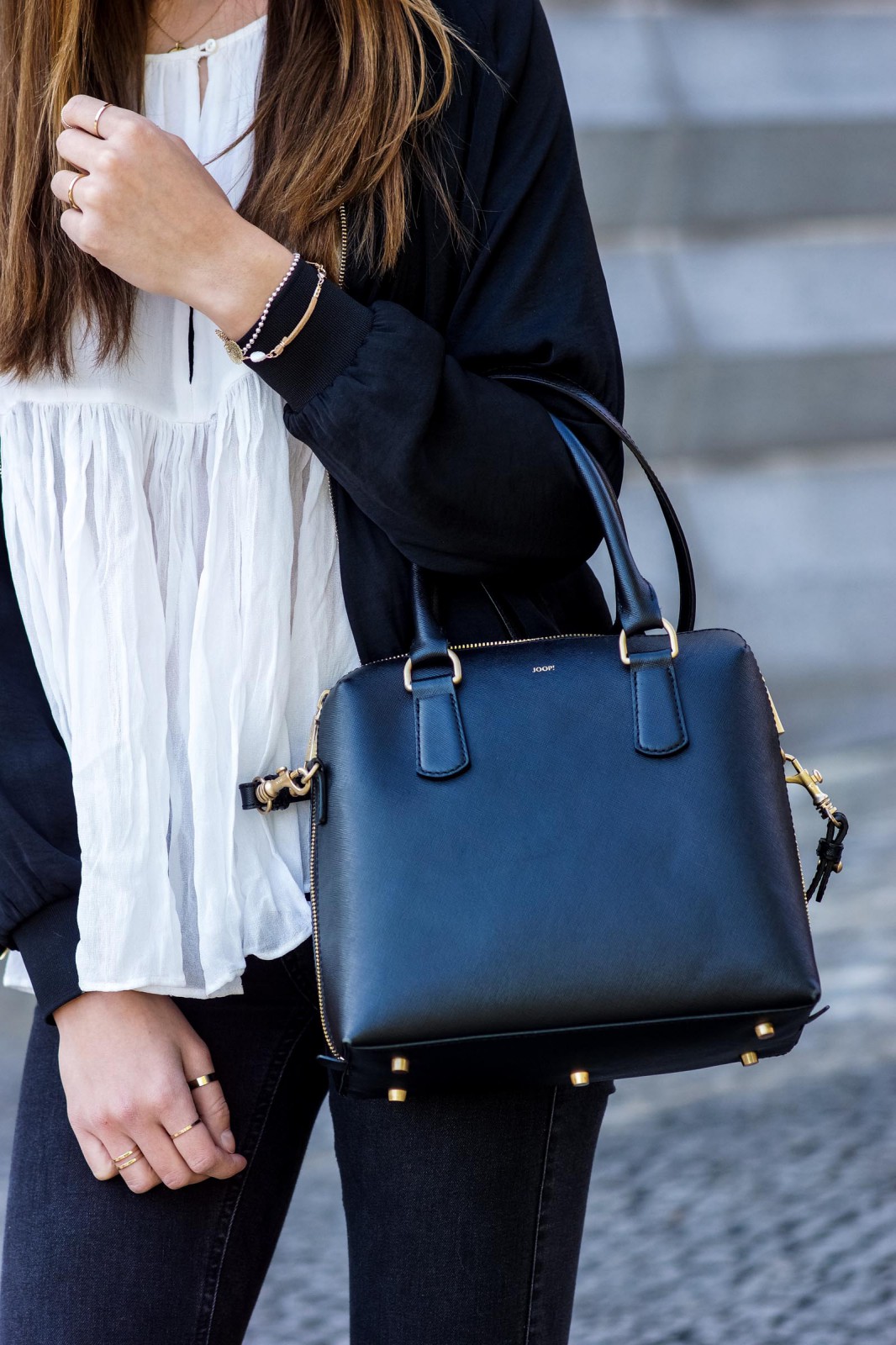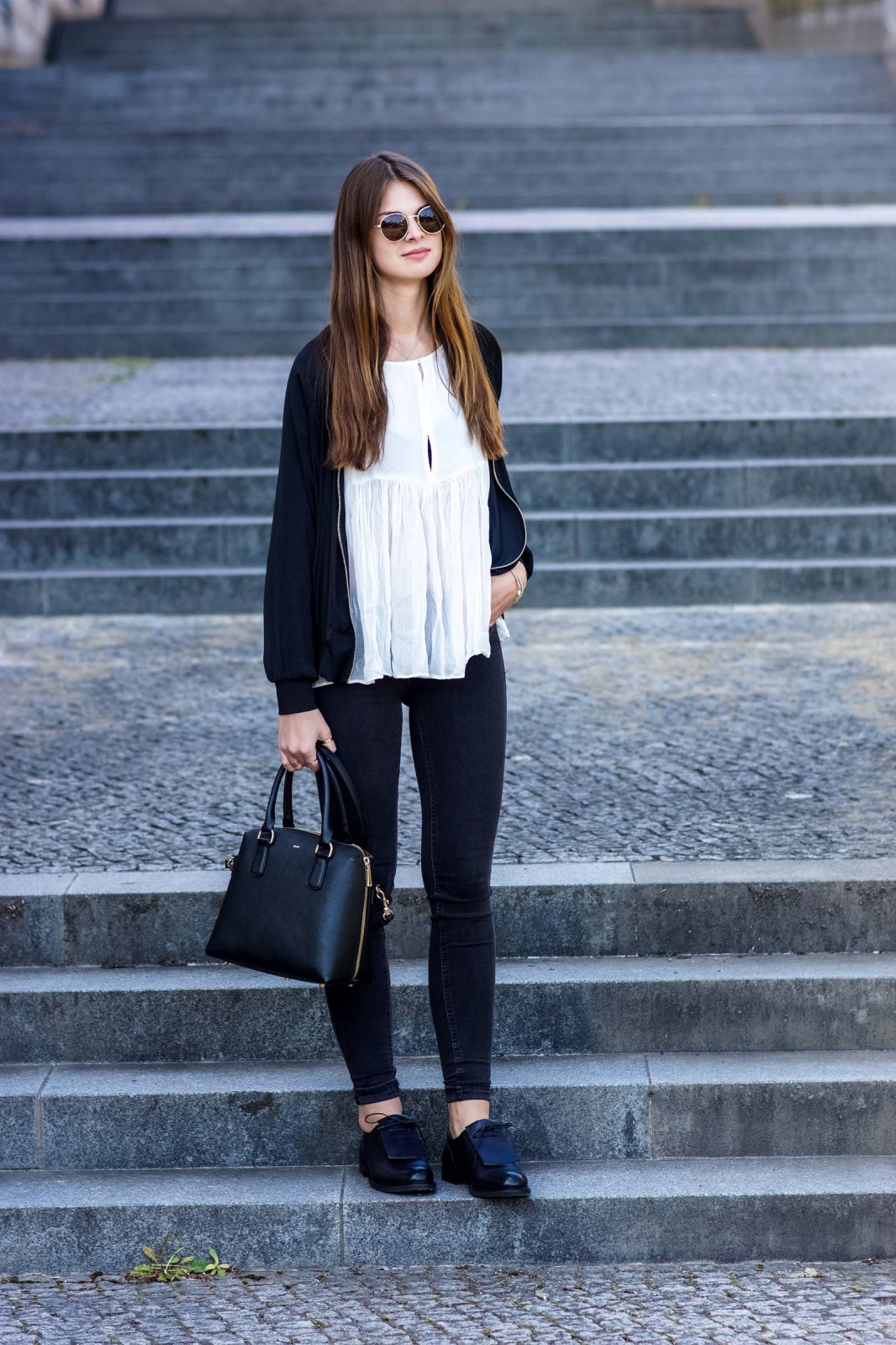 In friendly cooperation with NEOSENS