TGIF! It has been a very busy week and it's still not over, but I just can't wait for the weekend to begin. Before I'm leaving Berlin for my three months in Australia in February I have a lot of work and preparations to make, but I'm sure it's worth it 🙂 And I can't wait to leave…
Red Side Zipper Sweater
I'll write a lot about Australia in February and the following months, but today I want to talk about this outfit, about my new sweater and the combination of black and red. Let's start with the sweater: I got it already a couple of weeks ago and I wore it before, but I never felt like shooting pictures of the outfits I combined with this Red Side Zipper Sweater.. But the other day we finally did it 🙂 I really like the colour of this sweater – btw.: red is my favourite colour -, the shape and of course this little detail, the side zipper.
Red and Black Outfit
Sometimes I just don't feel like wearing colours, sometimes all I want to combine is black, white and grey. I prefer minimal looks not colourful ones. Well, I do make exceptions, e.g. when I combine one colourful garment with black. And that's exactly what I did in this outfit. I created a total black look and added the red sweater as an eye catcher, as a contrast, as the cherry on top 😉
What do you think? What do you like best on me? Colours or simple black, white and/or grey looks?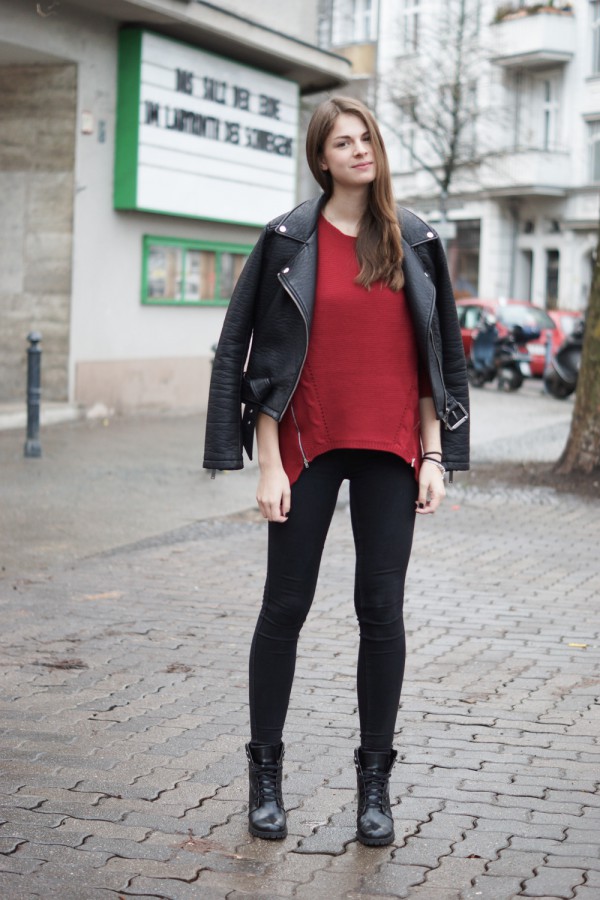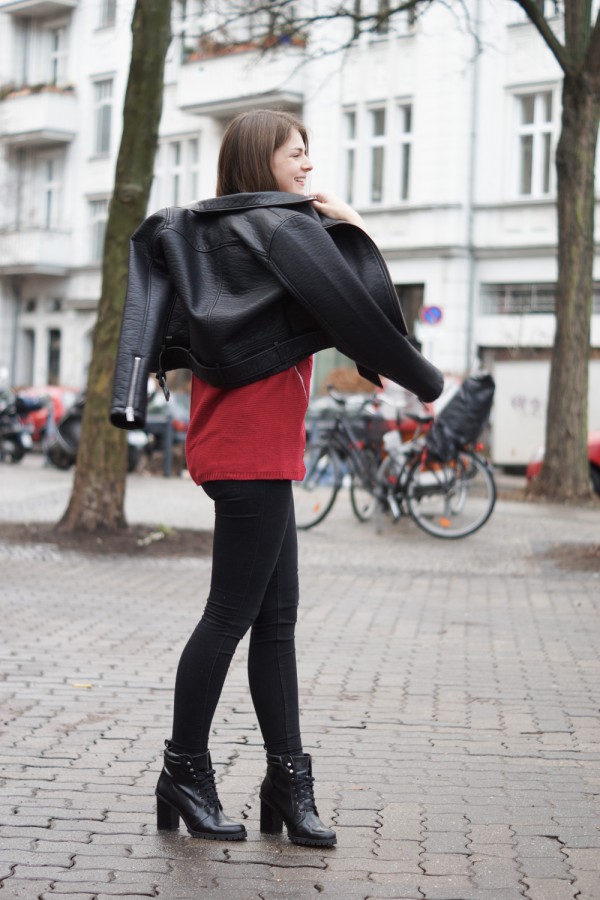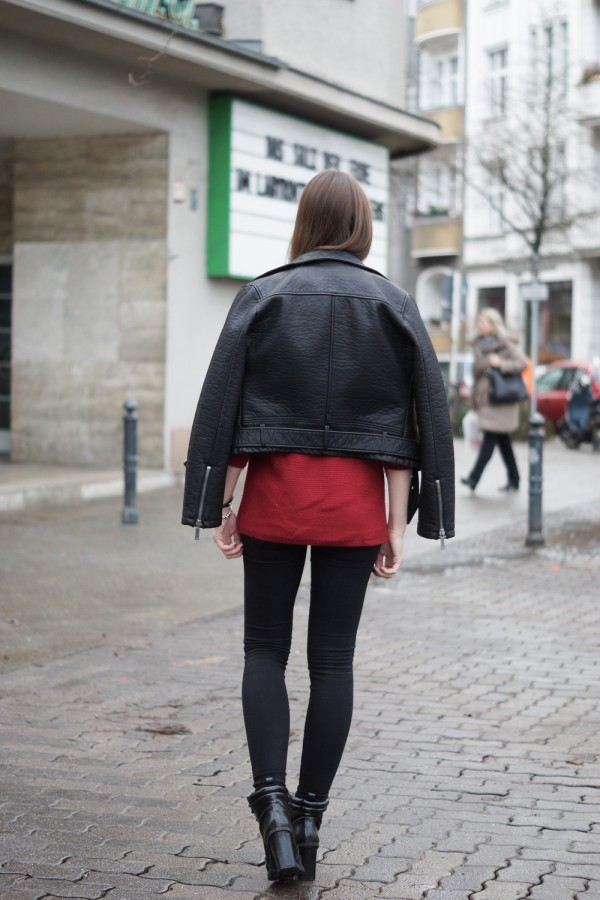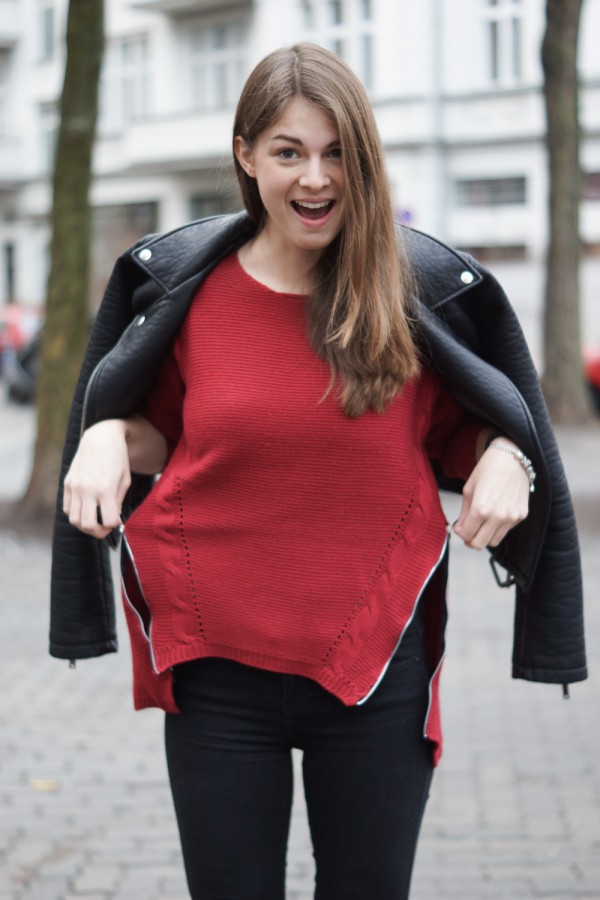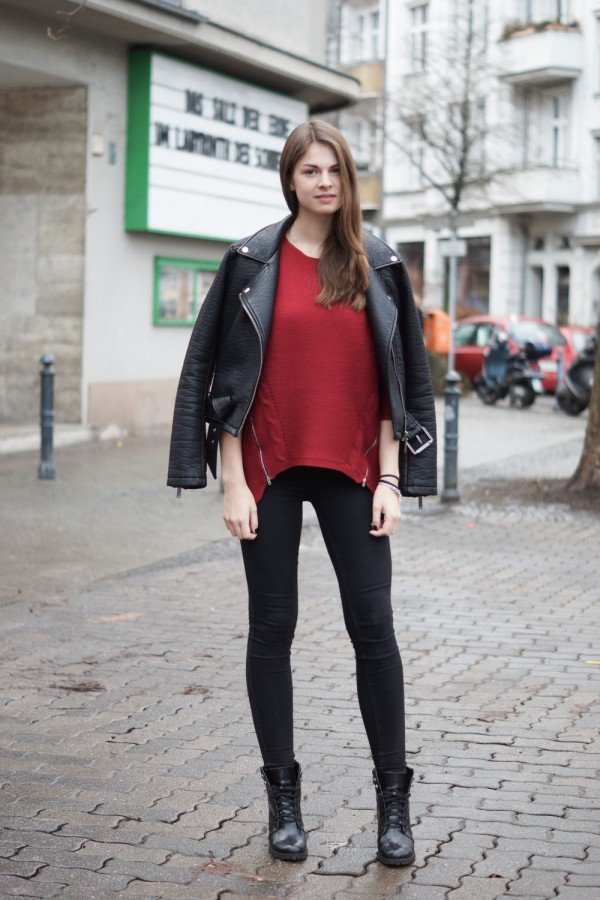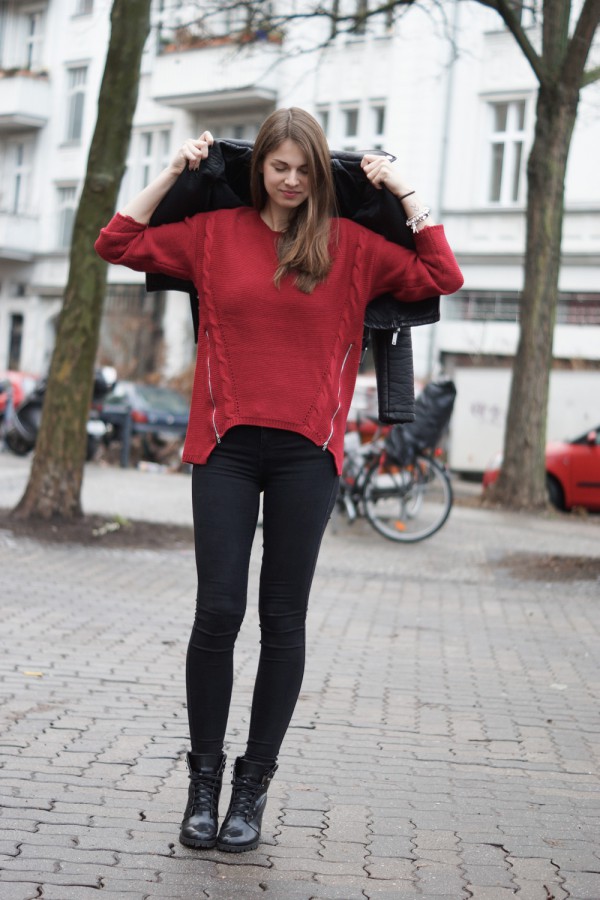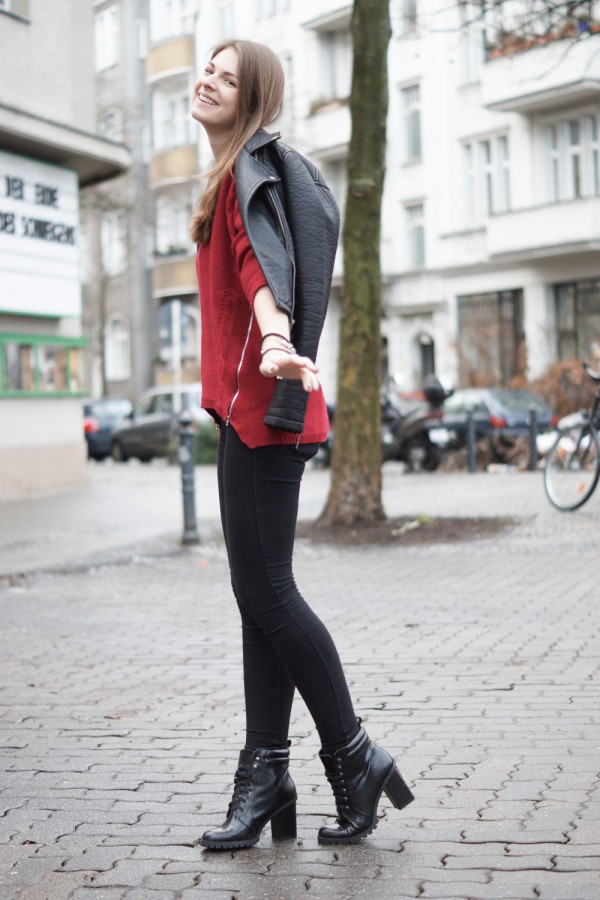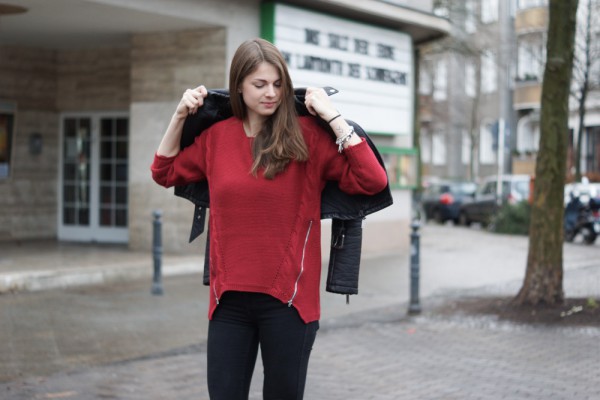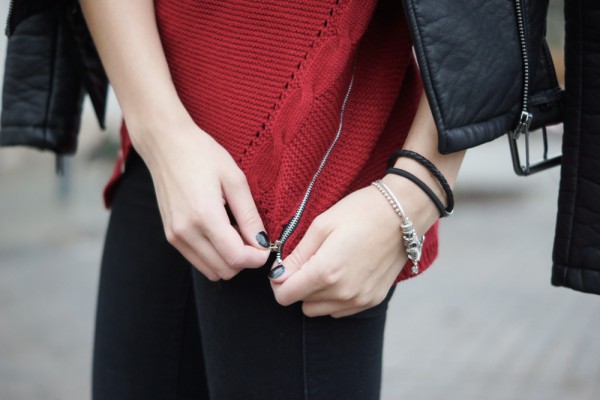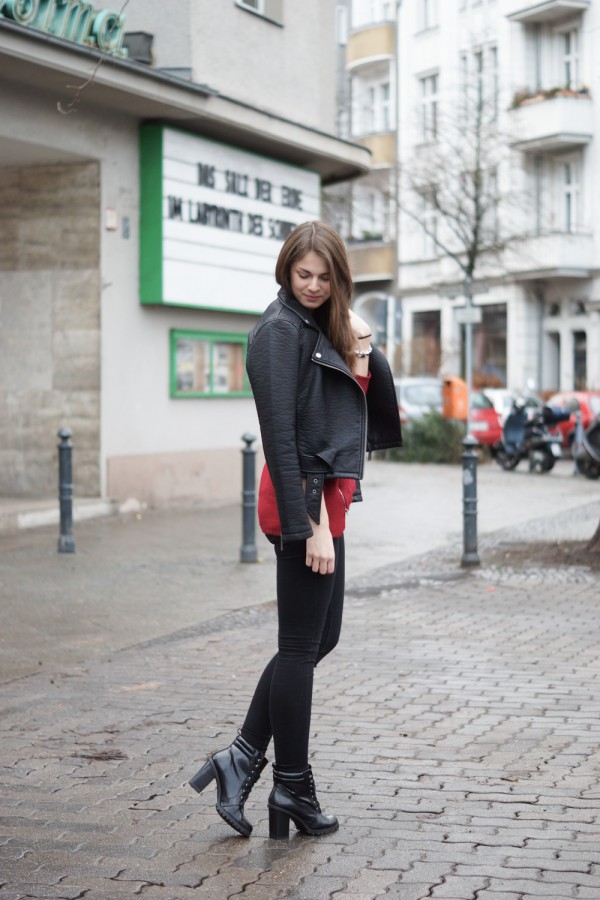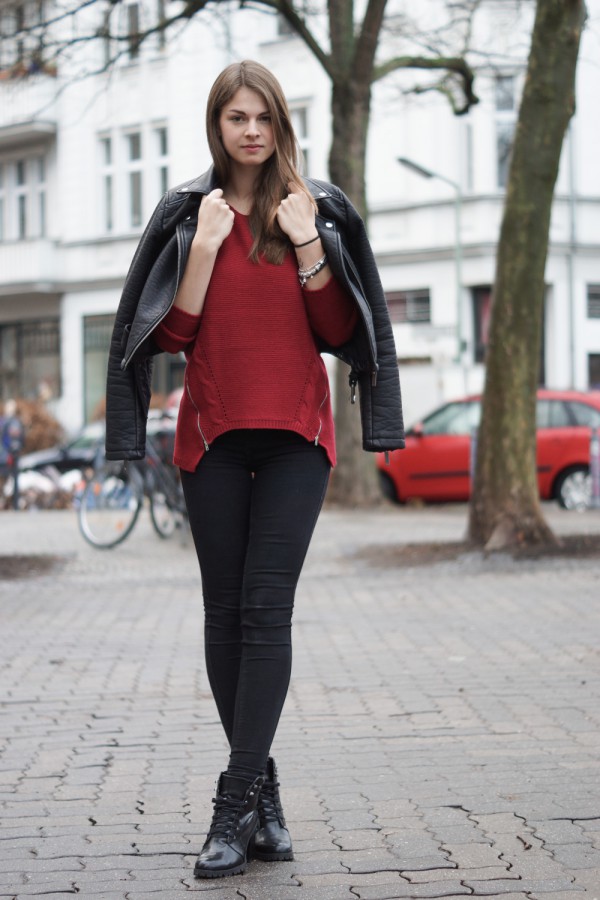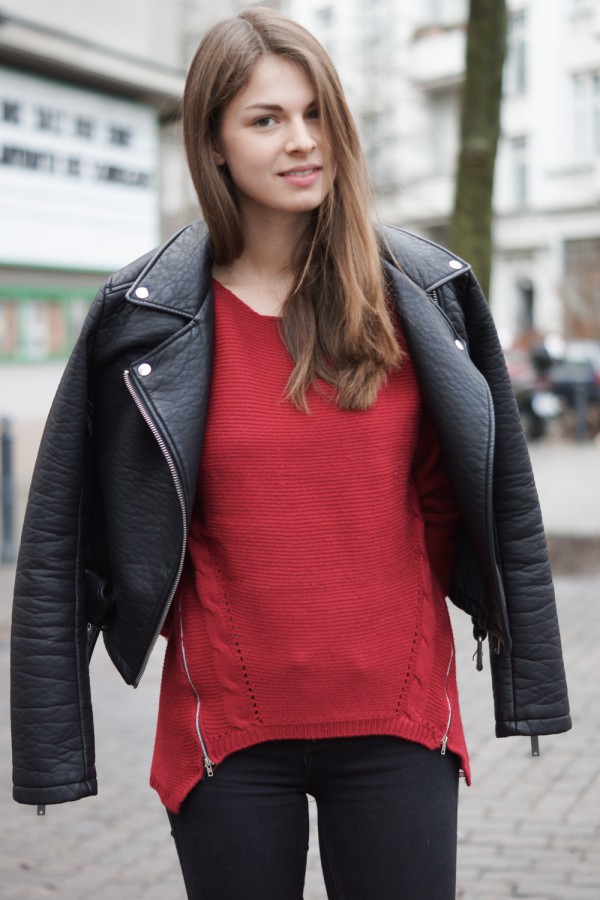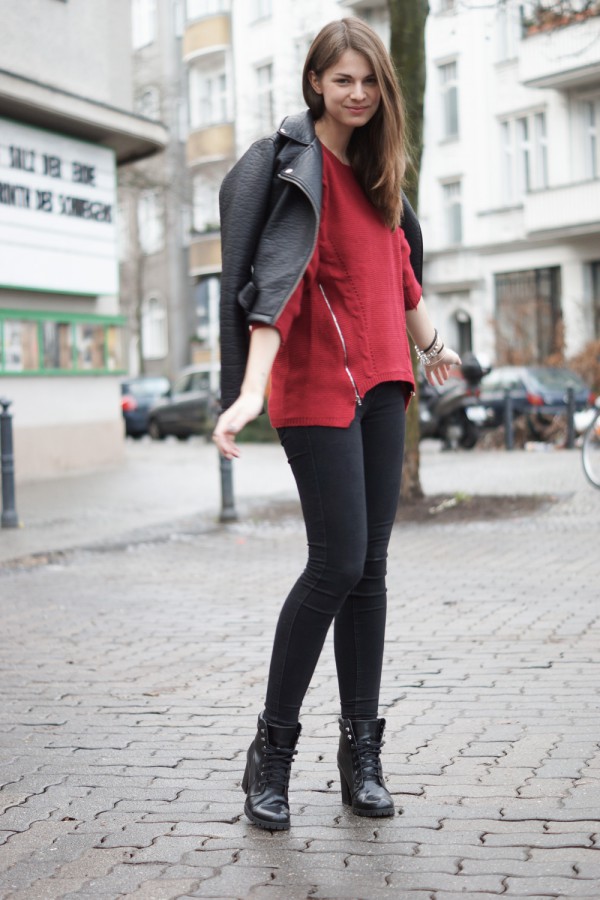 SHOP THE LOOK // SIMILAR CLOTHES