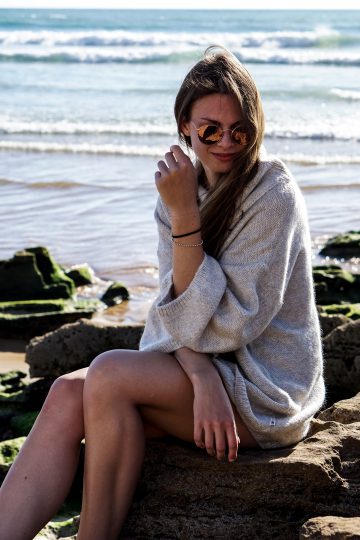 I hope you guys survived your Monday and had a great start into the new week 🙂 I was sitting at the office all day because we got a new delivery and I had to prepare a lot for the blog since we'll be in Cologne from Thursday. Today will be quite the same, another day at the office, but I actually enjoy being back here and having the perfect conditions to get things done. It's always so much easier to work at the office than at home or when I'm travelling… But anyways, while I'm having a pretty boring and busy day at the office, you can have a look at one of the outfits I was wearing in Morocco. It's actually not a real outfit I was wearing because it's just a sweater – a sweater I like a lot – I throw over after one of our surfing sessions to stay warm 🙂
Salty Air by the Ocean
Before I tell you a little bit more about the outfit, well the sweater, I want to talk about my love for the ocean. Beaches and the ocean, the salty air and the feeling you get by the ocean are what I miss most when I'm Berlin. I'm always happiest when I'm close to the ocean, not matter if inside or outside the water. I actually would love to live somewhere at the ocean at least during the winter months in Germany and believe me; I'm working hard on this dream 😉 I know, someday I will live somewhere by the ocean, where the sun is shining almost every day and where I can inhale the salty air. But for now, I'll just travel to these places once in a while and enjoy it as much as possible.
Staying warm in the most comfortable sweater
Even though the sun was shining almost every day while we were in Morocco, it wasn't always super warm. Especially when the wind was blowing, it got quite chilly. Additionally, the water was still super cold, and once you left the water and took the wetsuit off, I was almost freezing. That's why I always had a sweater or t-shirt with me, and I could throw over after surfing. The day we took these pictures, I was wearing my new Lexington sweater. I have to confess, that I didn't throw it over immediately after surfing because I first wanted to dry a little bit. I don't know if the salt water would have been the best for the sweater, you know?! 😉 But other than this, the sweater was perfect to stay warm. I do not only love the comfort of it, but also the cut and fabric. I was wearing it almost every evening in Morocco because it was the sweater that kept me warmest when it was a little bit chilly due to the wind.
And you will probably see me wearing this one quite a while in Berlin as well. I love everything oversized, and this oversized sweater goes very well with skinny jeans. I'm also thinking about some less casual and simple combinations, but haven't gotten any ideas in mind so far x) Stay tuned, I will probably share the first one pretty soon.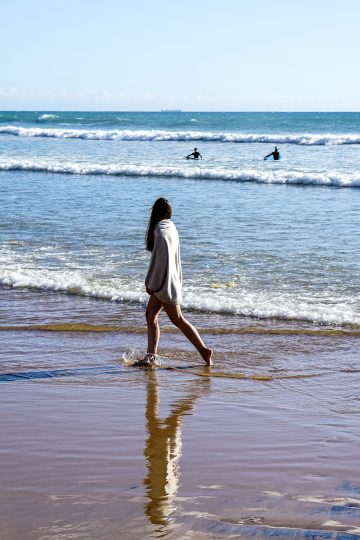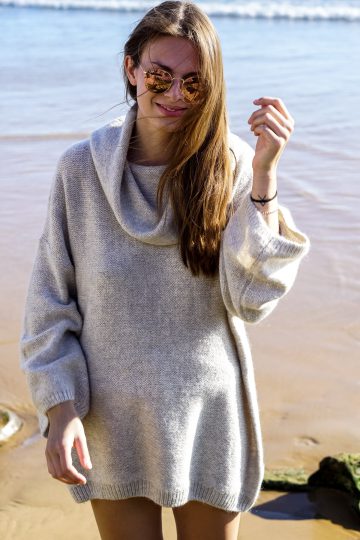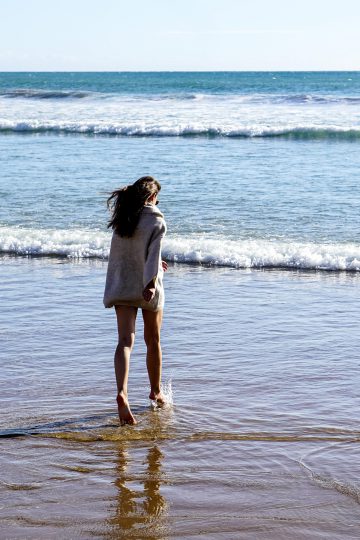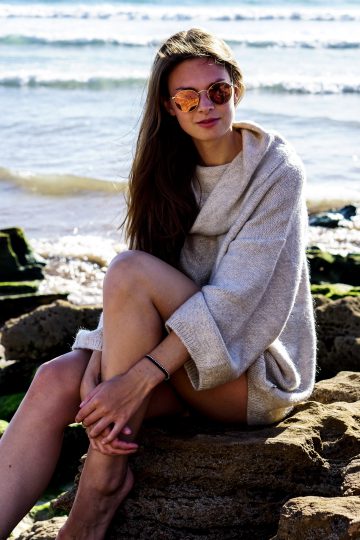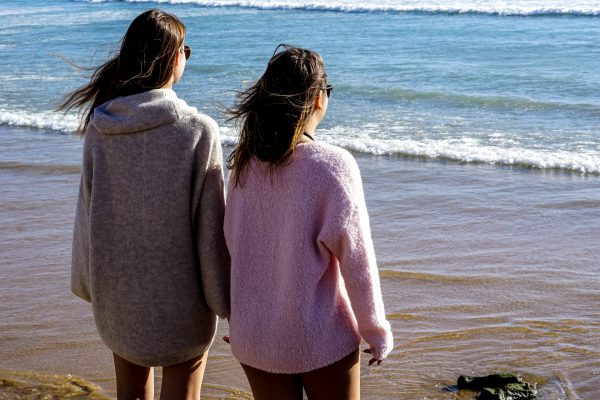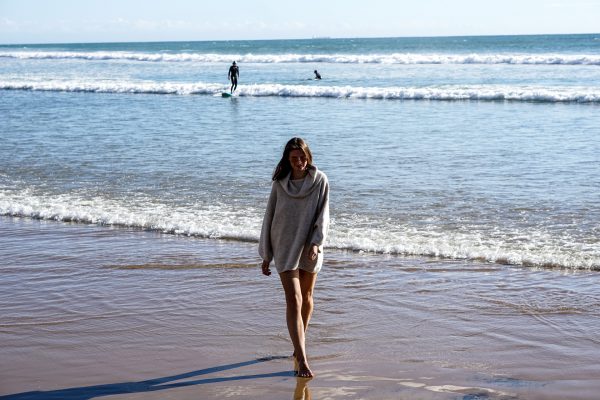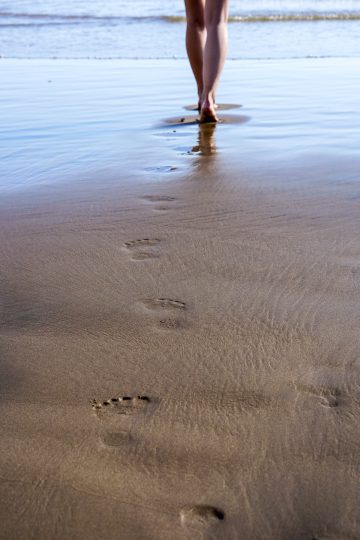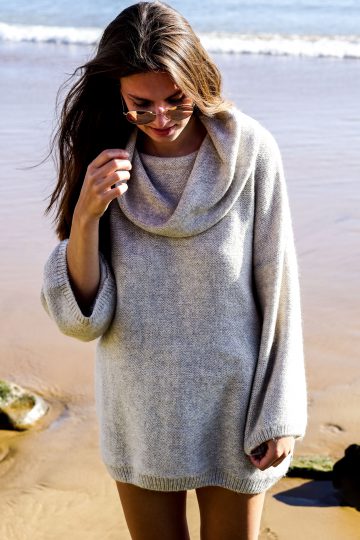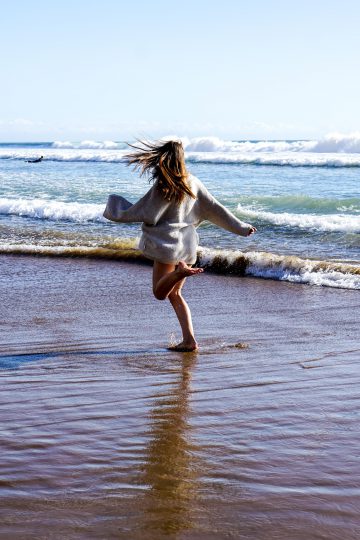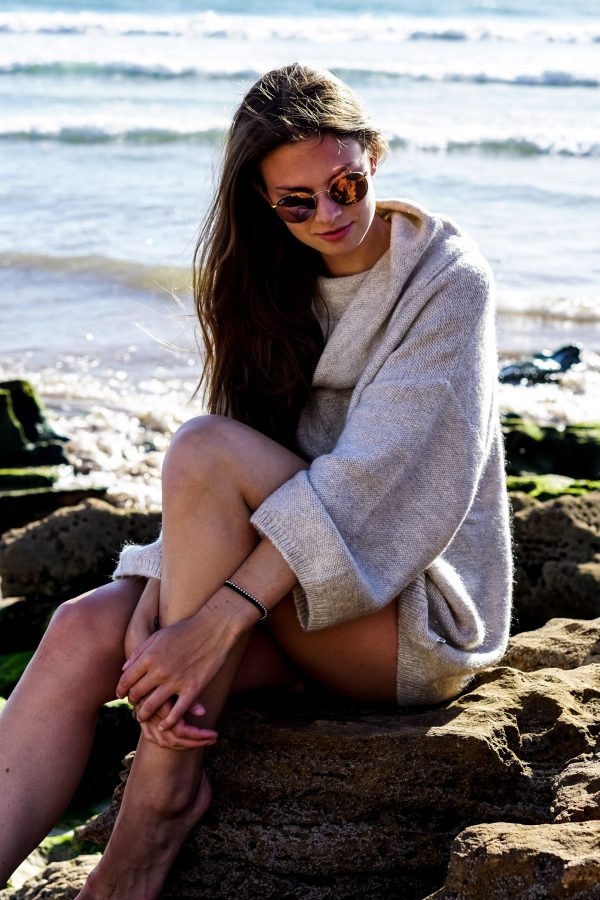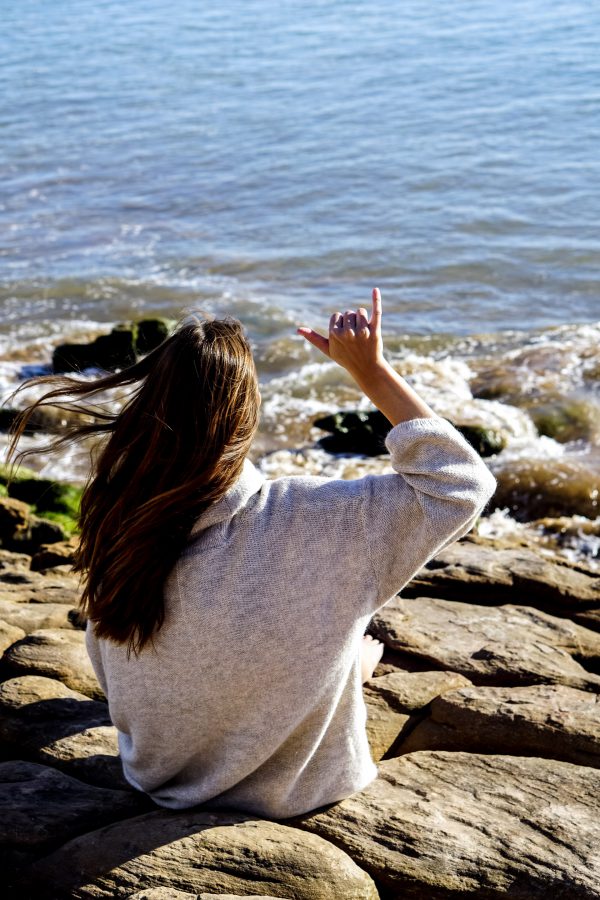 Thank you Lexington for the most comfortable sweater.