Good morning and happy Wednesday everyone! Since this week is all about our Paris trip, it's time to share Paris outfit #2 with you today. Have you already seen the first one? I already told you, that I actually wanted to wear chic outfits and high heels all day long, but I had to face the truth: high heels and chic outfits are everything but suitable for city trips. That's why I left my high heels at home and packed a pair of sneakers instead. The second pair of shoes I had with me in Paris are black boots because boots are always a good idea as long as they're not heeled. 😉 Find all the outfit details in the following:
Paris Outfit #2 – casual yet chic GANT shirt
The first Paris outfit was a black and white one, very chic yet comfortable. My Paris outfit #2 is still chic and comfortable but has a rocking touch thanks to the leather jacket and the black boots. But those garments are not the highlight of the look. Key garment is my new shirt from GANT. It's not only chic but very casual thanks to the light fabric and the print. When I first saw it, I knew it'll be the perfect piece for warm spring days or mild summer nights.
Since I wanted to wear comfortable outfits with a chic touch in Paris, I thought this GANT shirt would be the best option. It definitely adds a chic touch to this rocking look and makes it more interesting and special, doesn't it? As you can see, I combined it with an all black outfit to focus on the shirt. I was wearing black jeans, black boots and a black leather jacket. Last but not least I added some jewellery as well as my Rebecca Minkoff cross-body bag and that's it. How do you like it? 🙂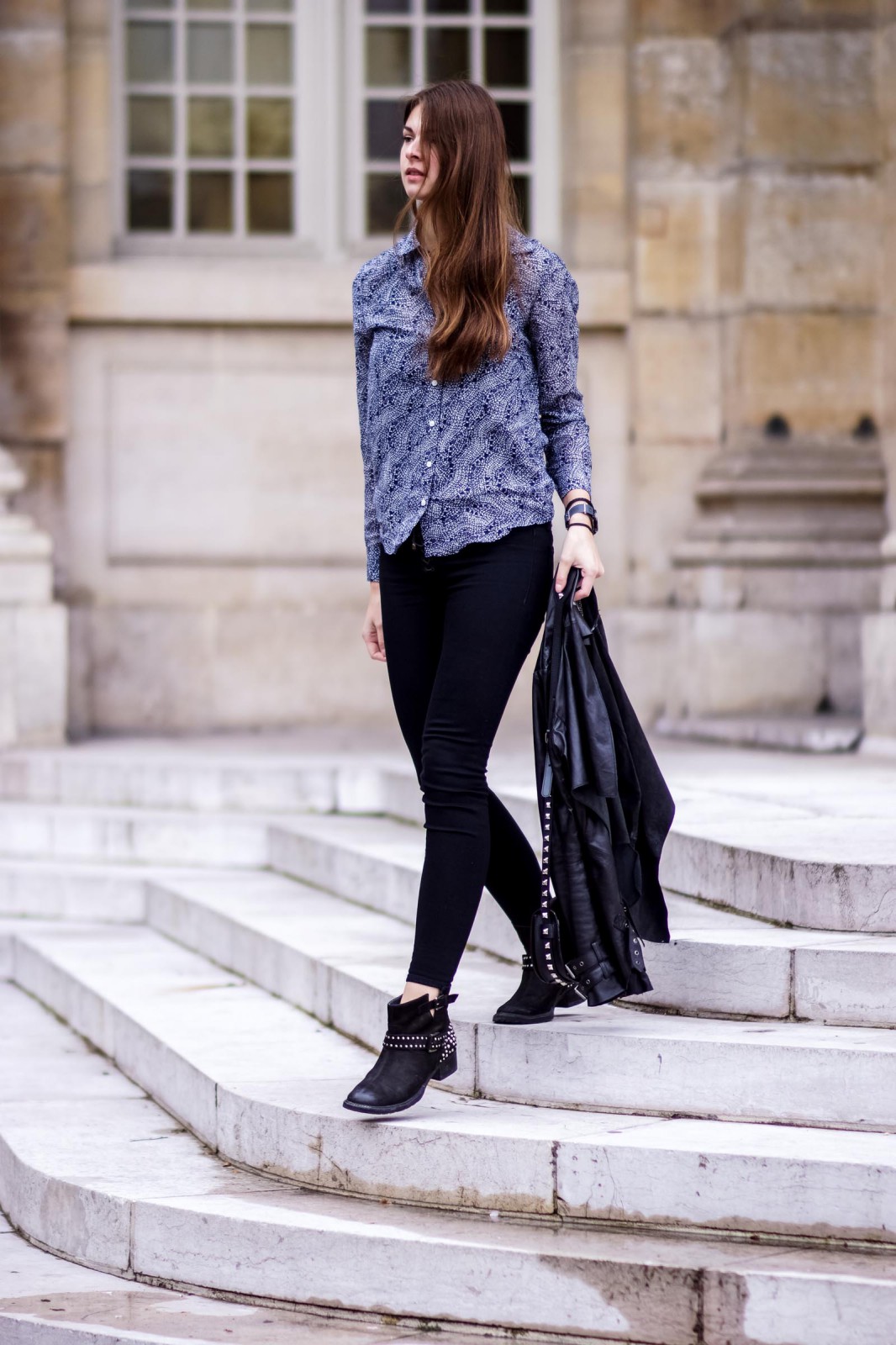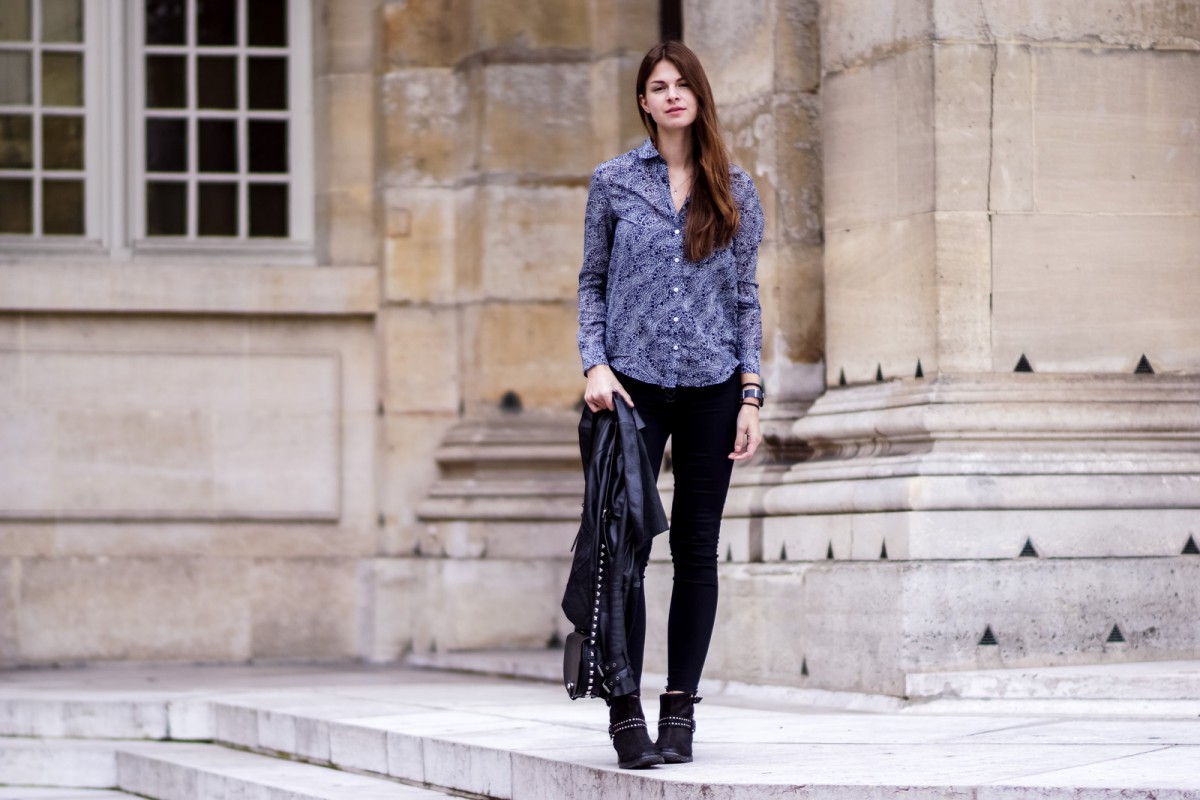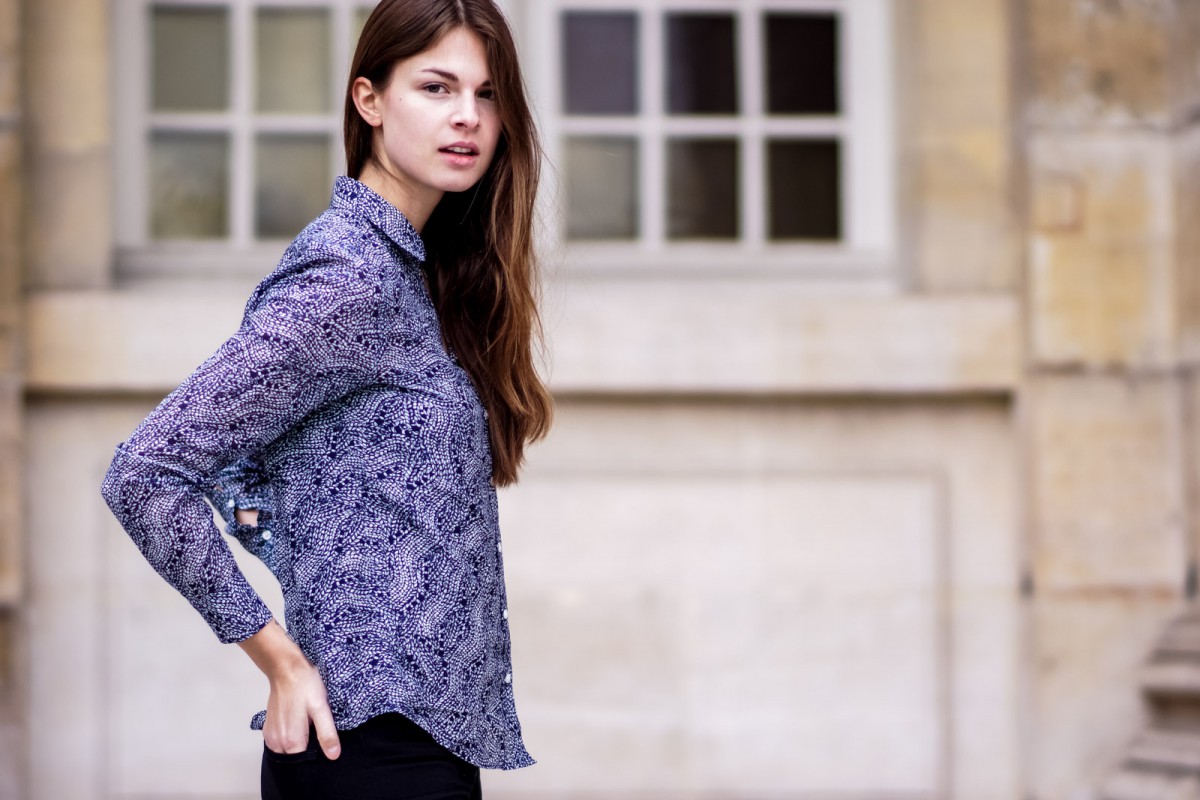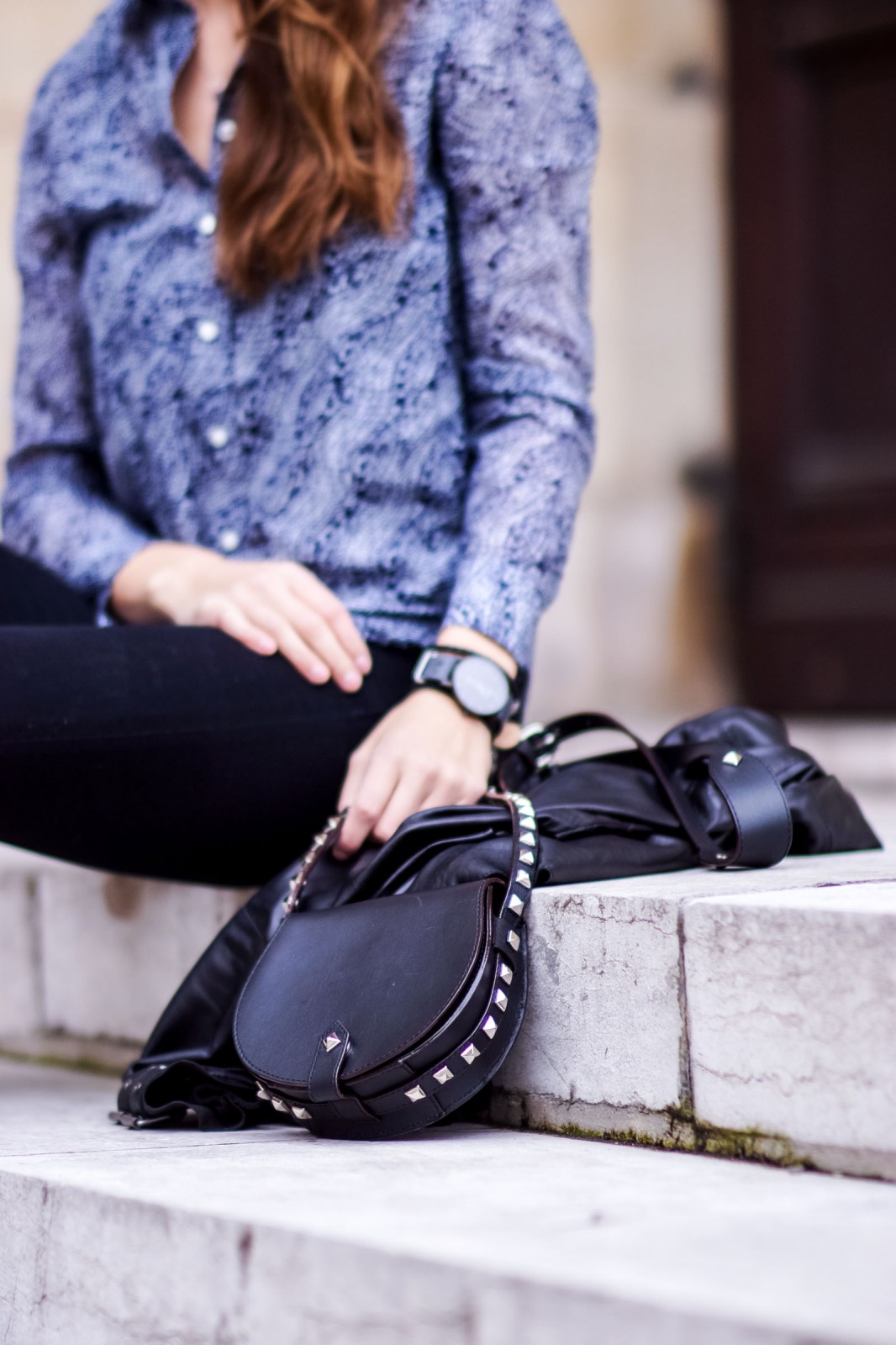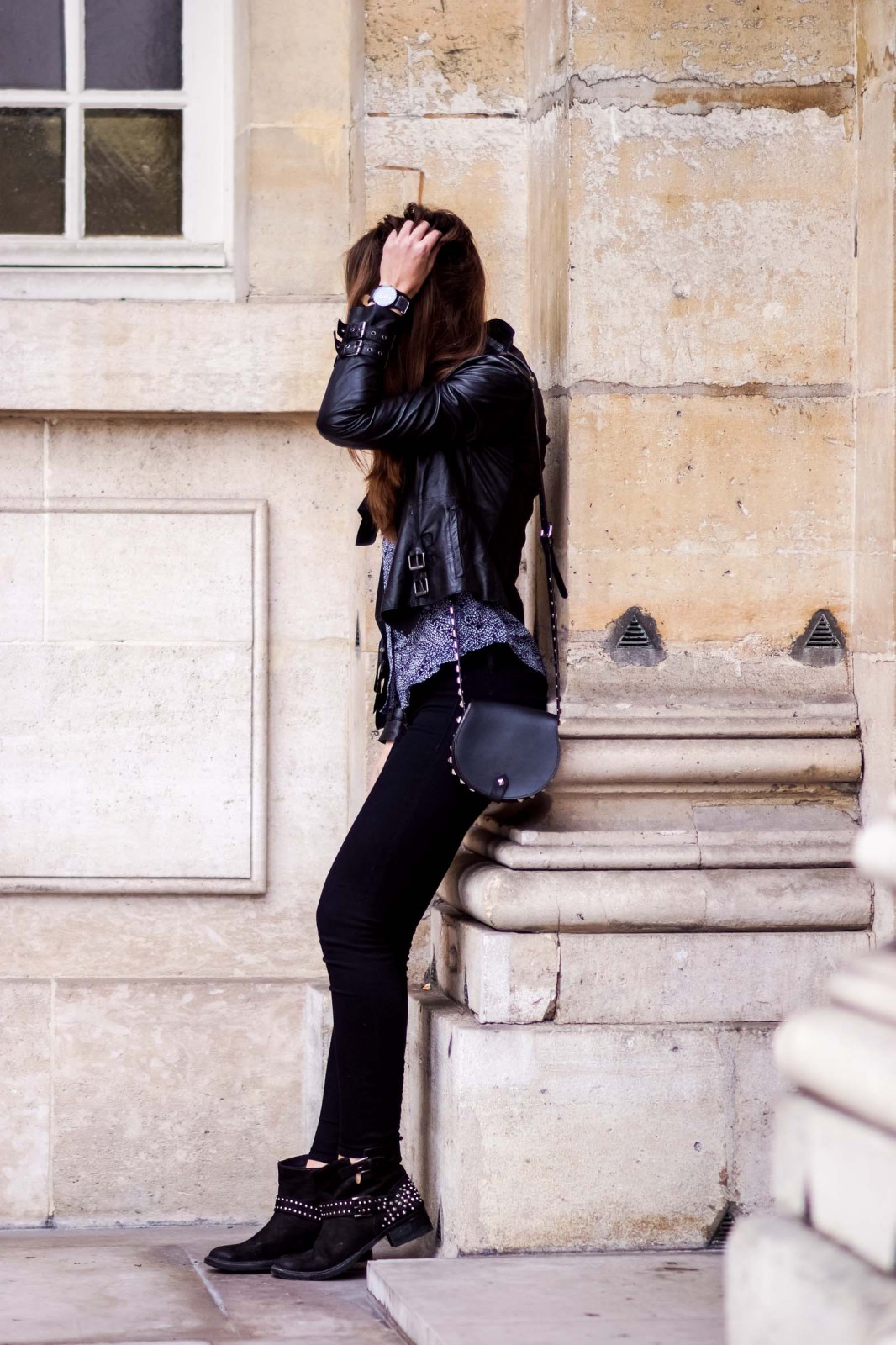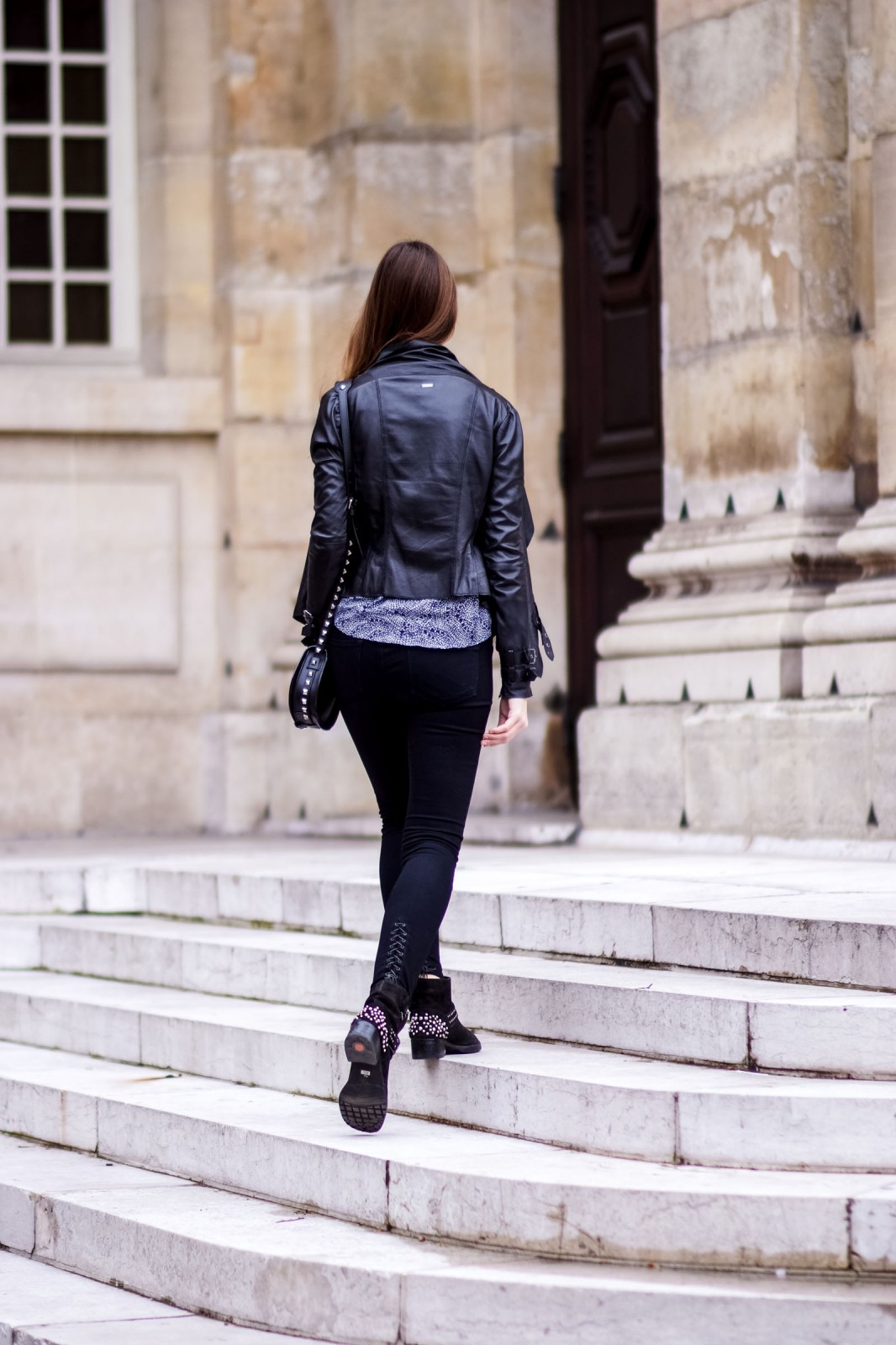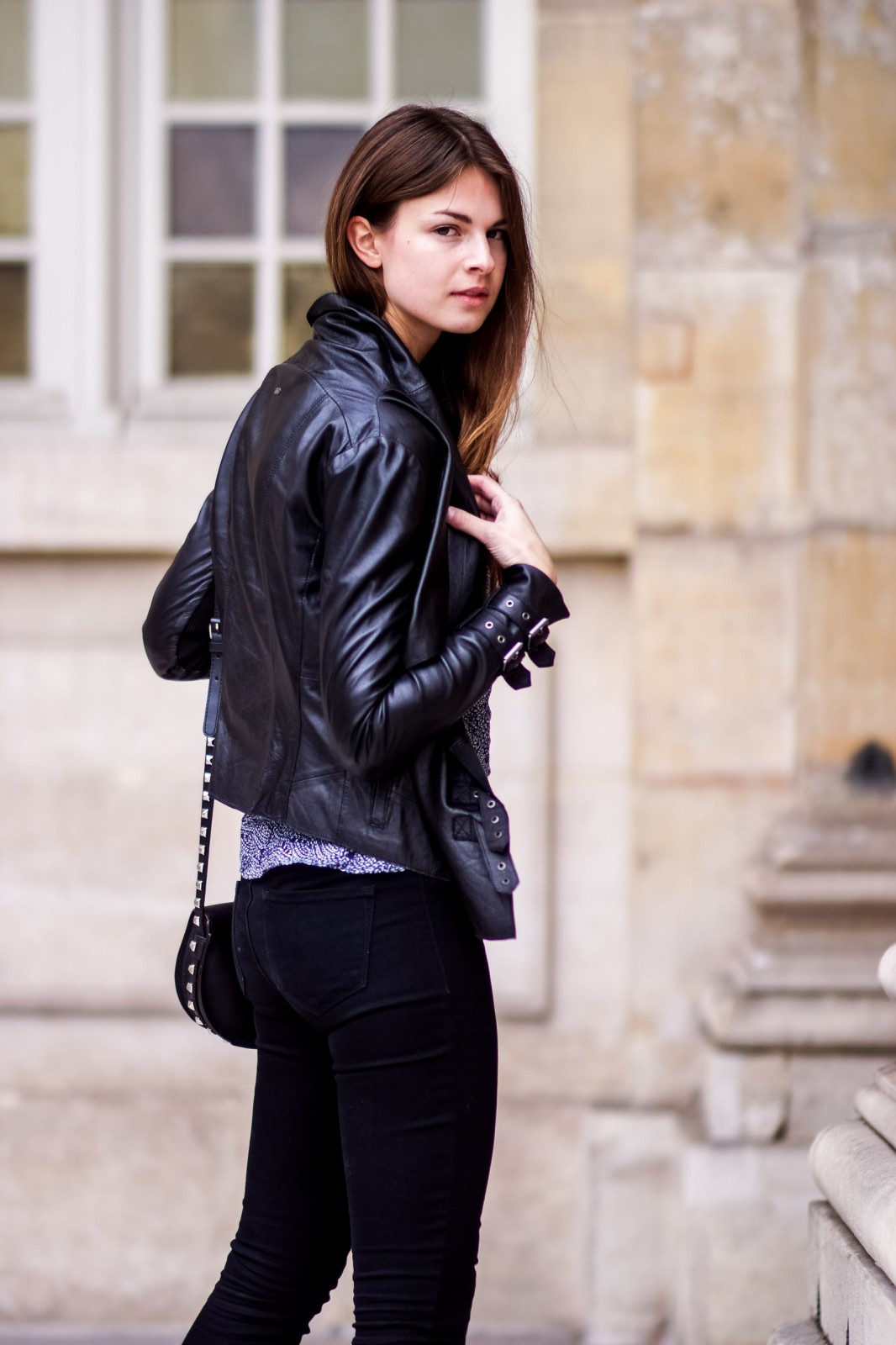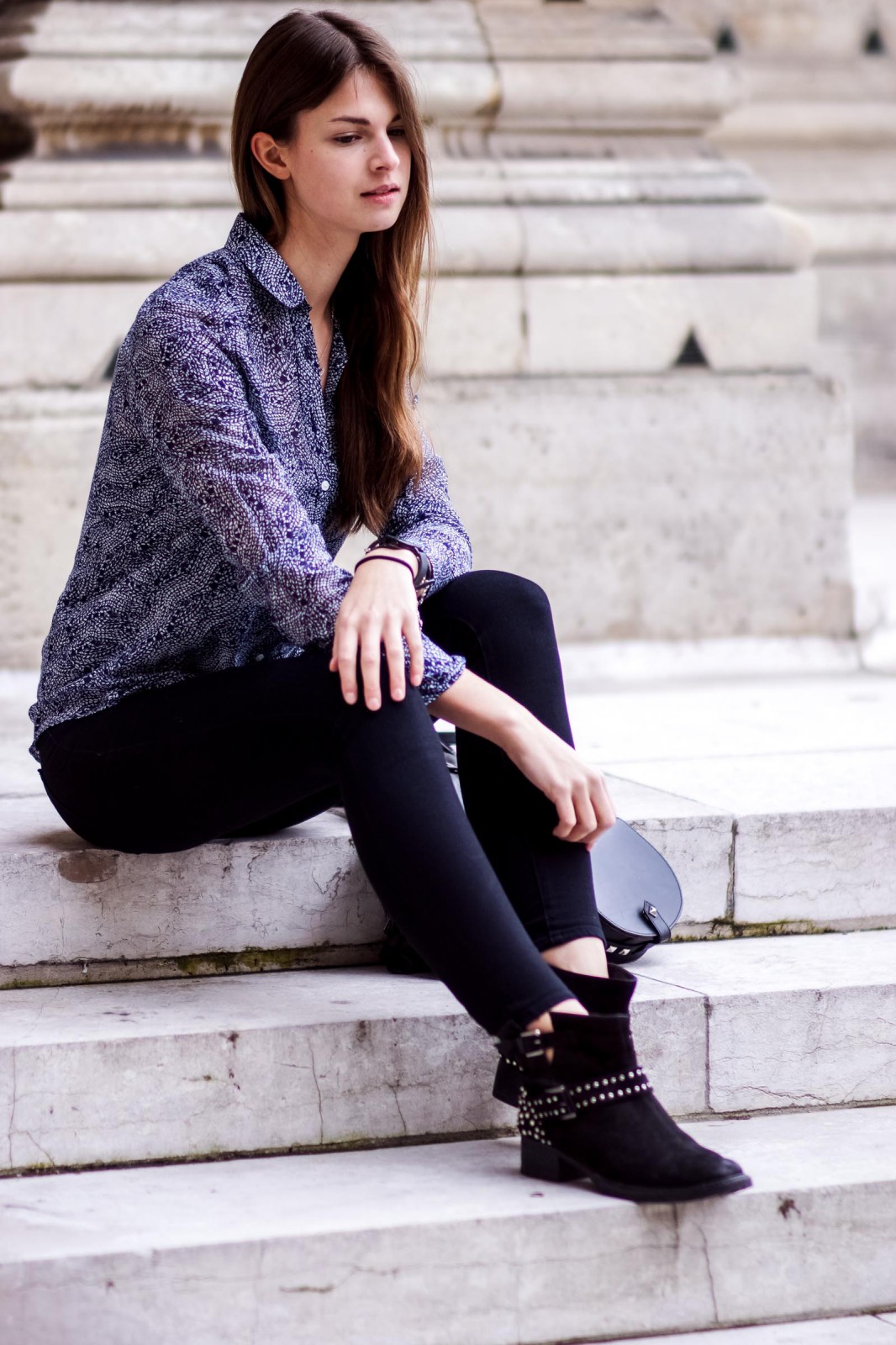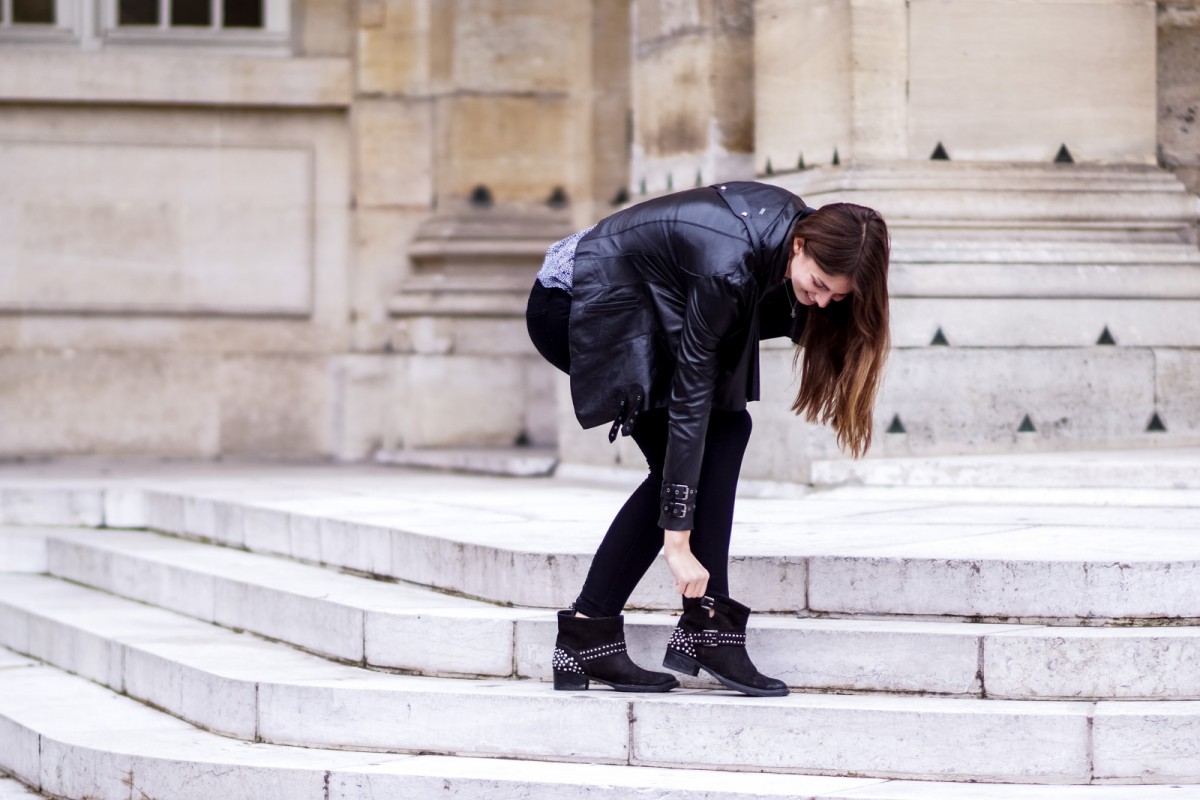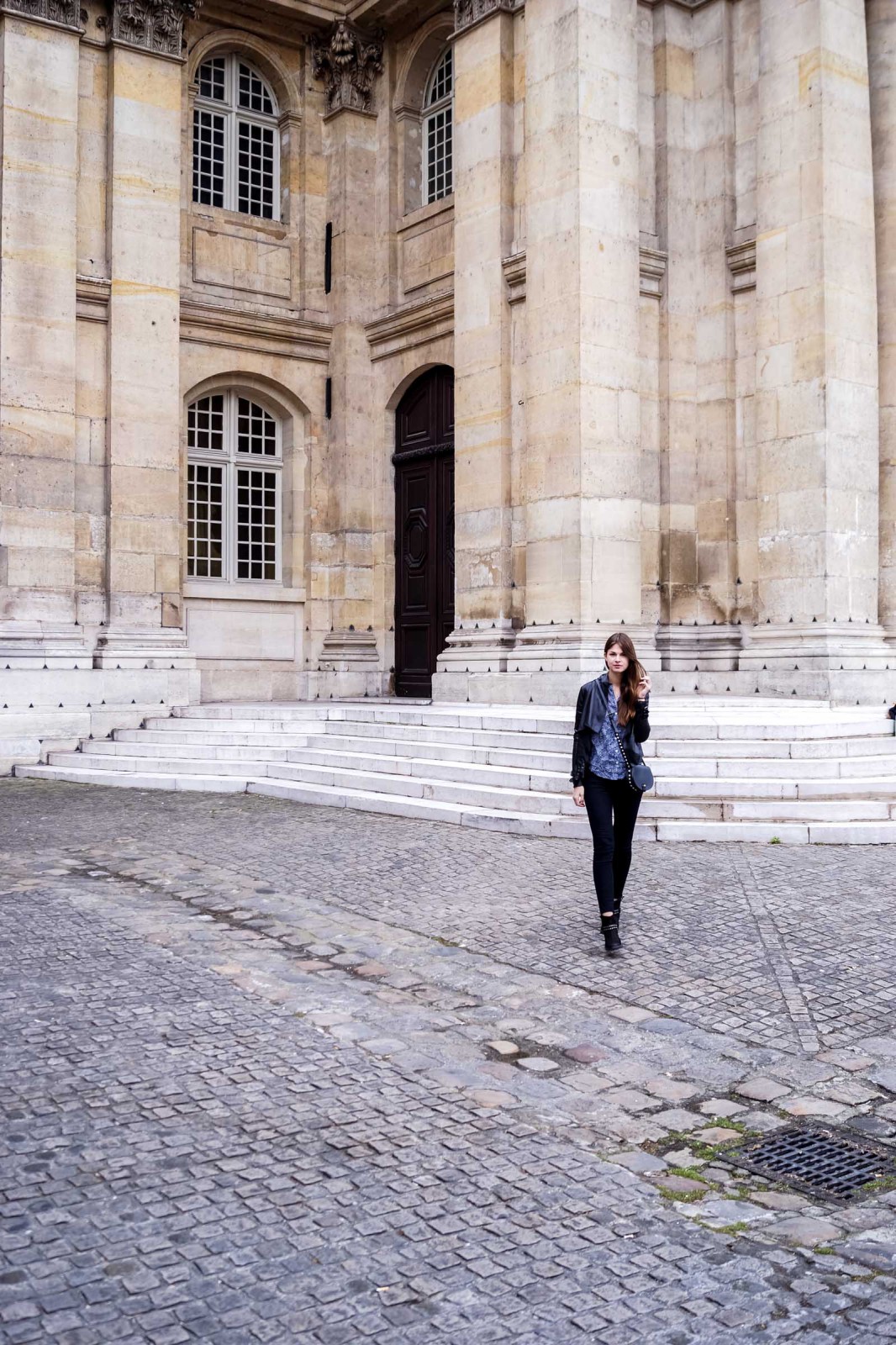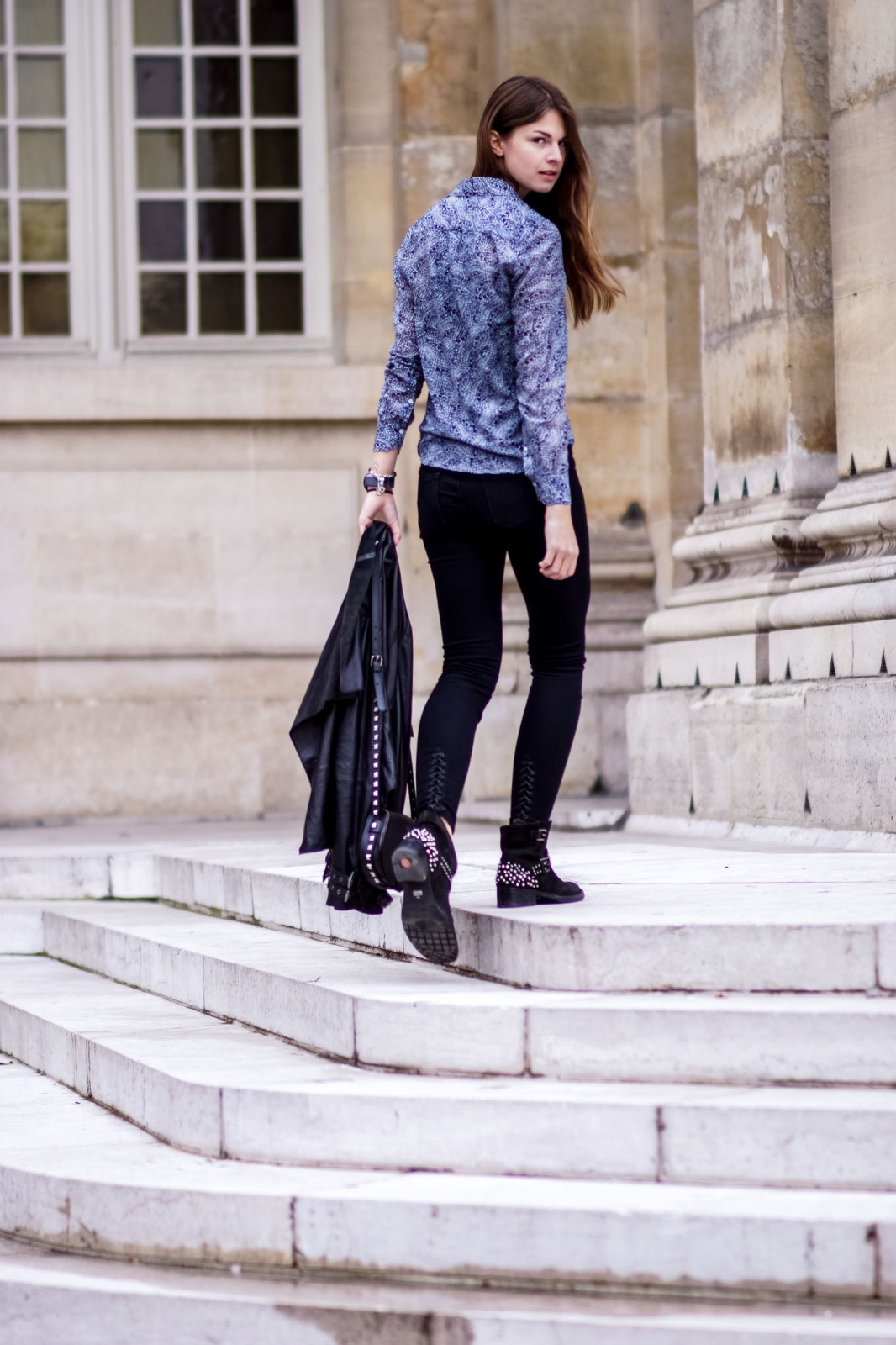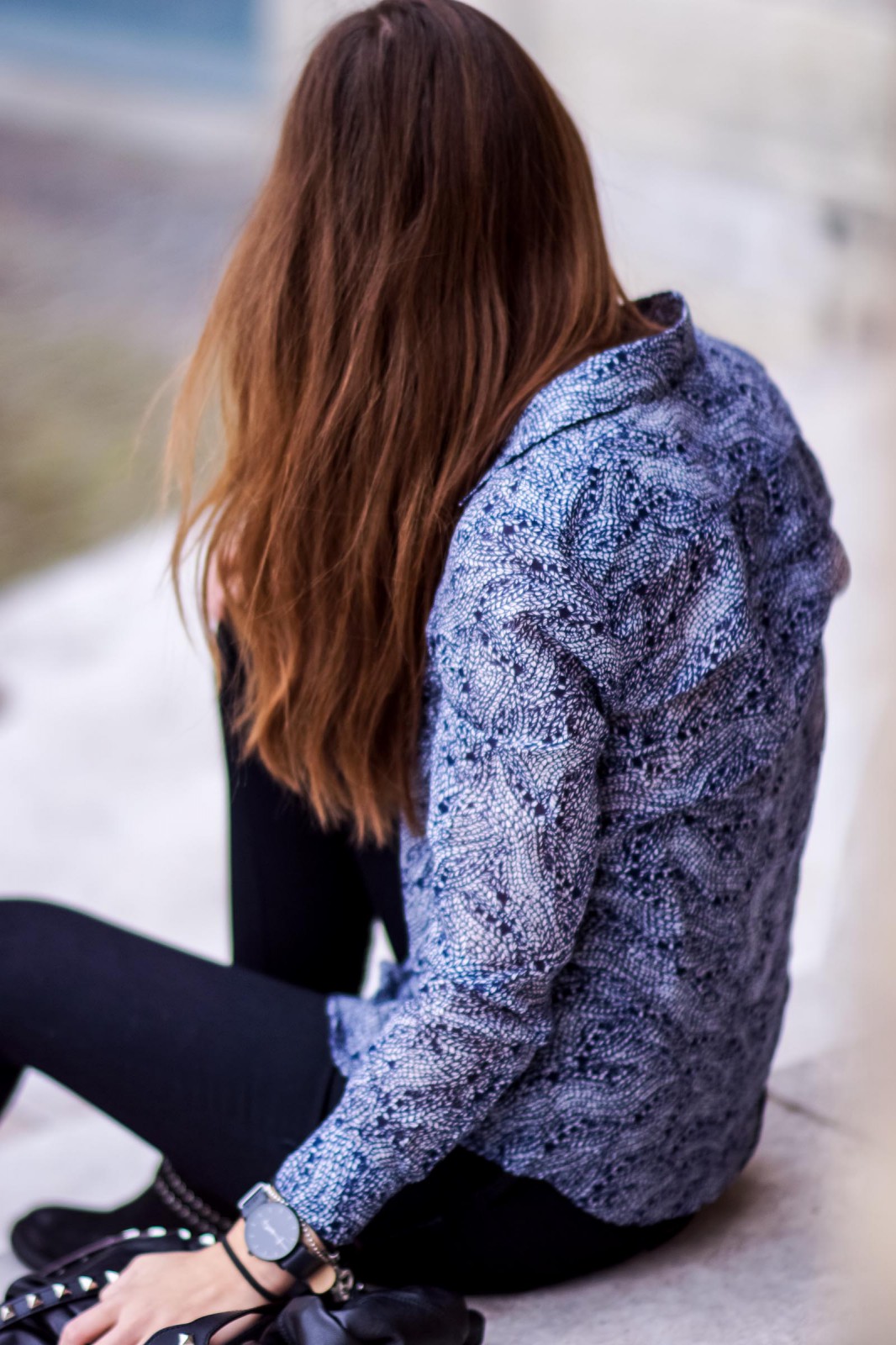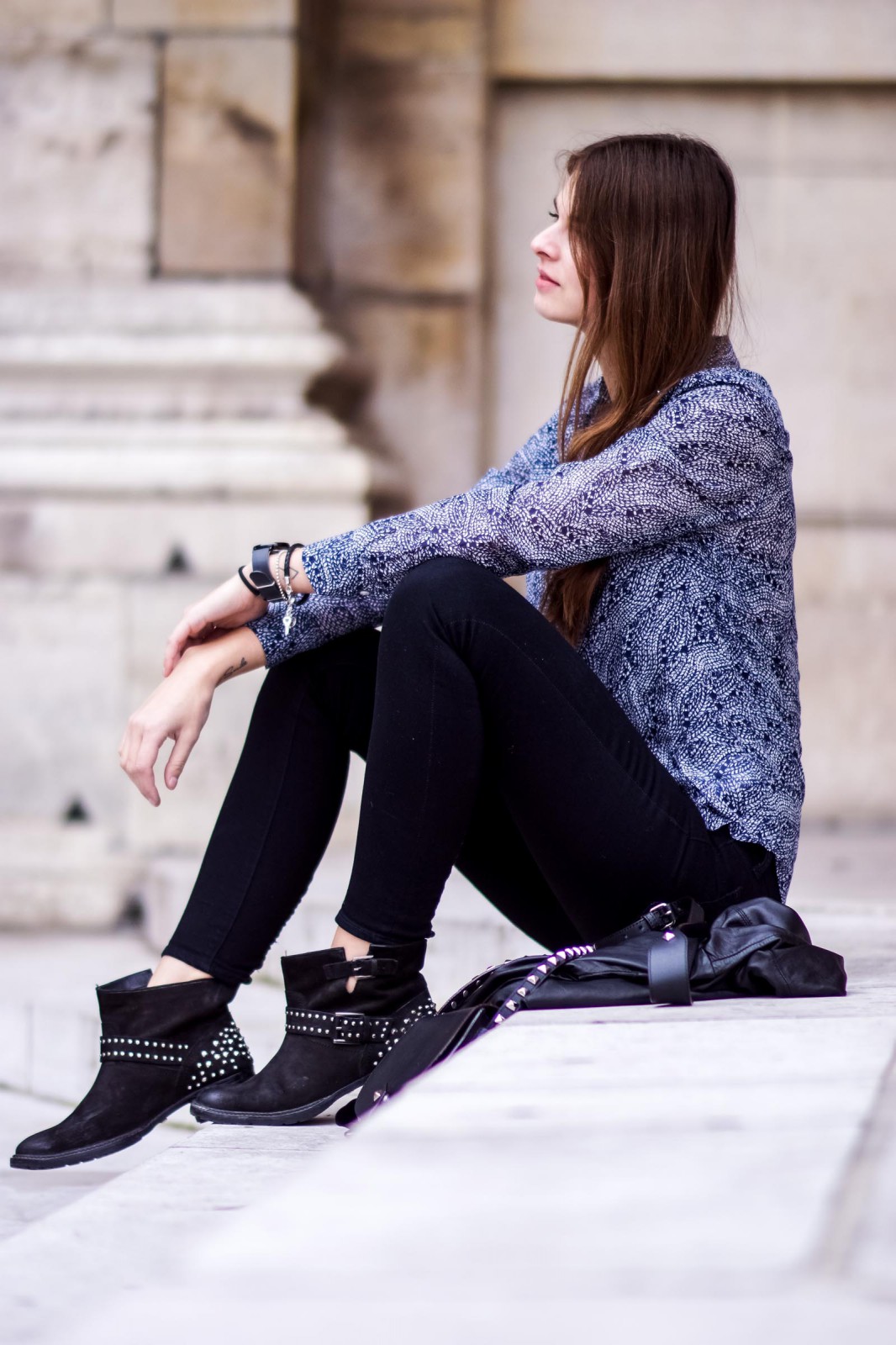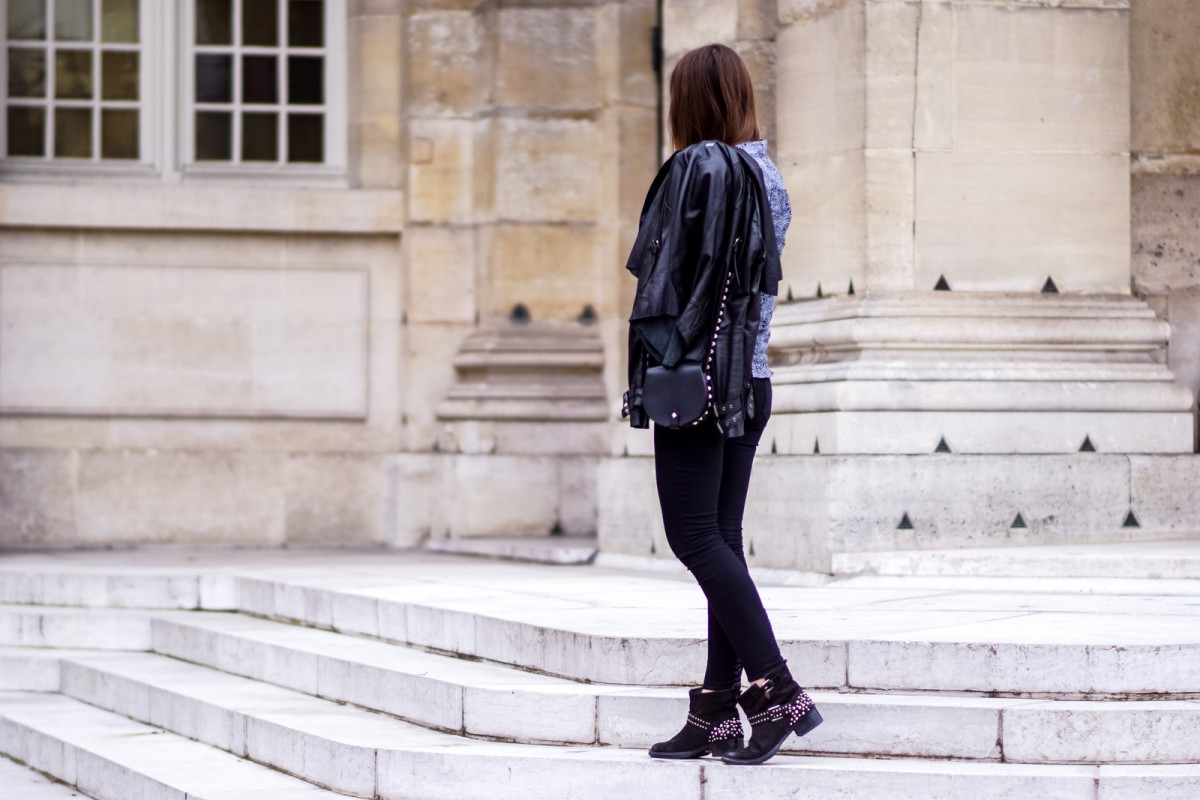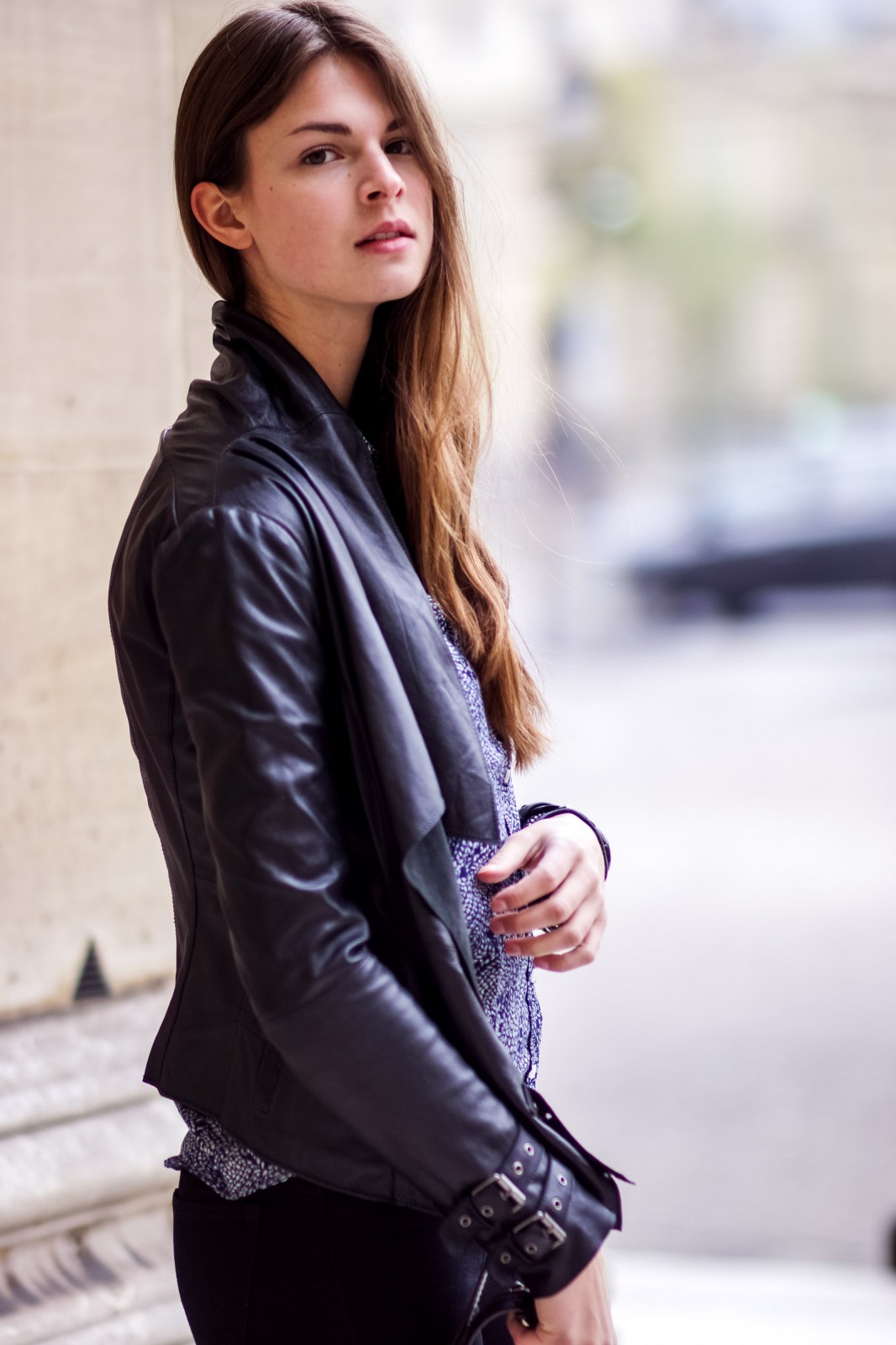 In friendly cooperation with GANT