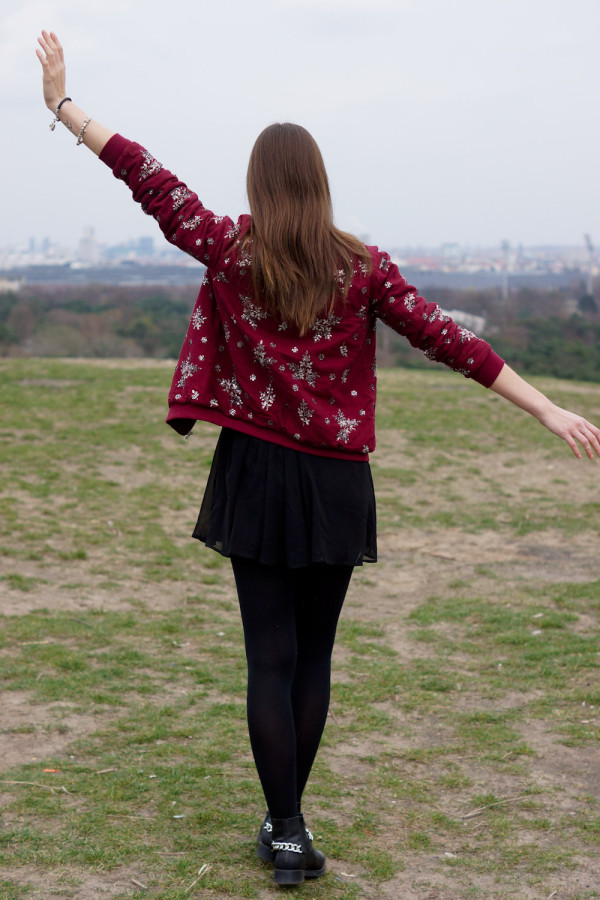 Last Sunday, the day after my birthday, was a gloomy and rainy day, but we decided to "climb" the Teufelsberg to take pictures anyway. But what to wear for such a location? I wanted to wear a dress without looking girly, cute or something like that 😉 That's why I combined it with my Zara bomber jacket and the leather boots with chain – definitely my kind of combinations!
I think I'm going to shoot here more often during spring and summer, since I really like the backround – the view over Berlin! The only bad point about this is that we have to climp lot of steps… haha.
Do you like my outfit and the combination? 🙂 What would you wear for a shooting with this view?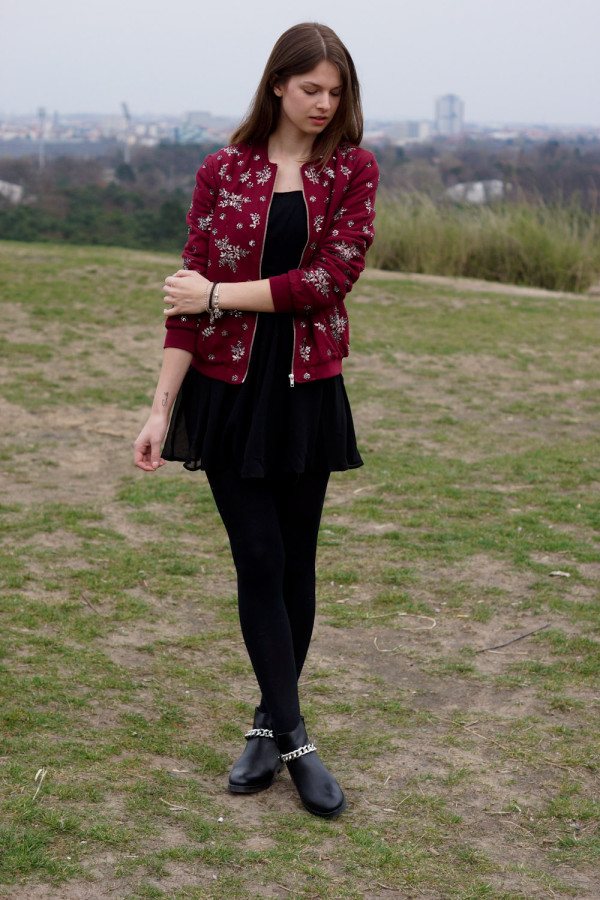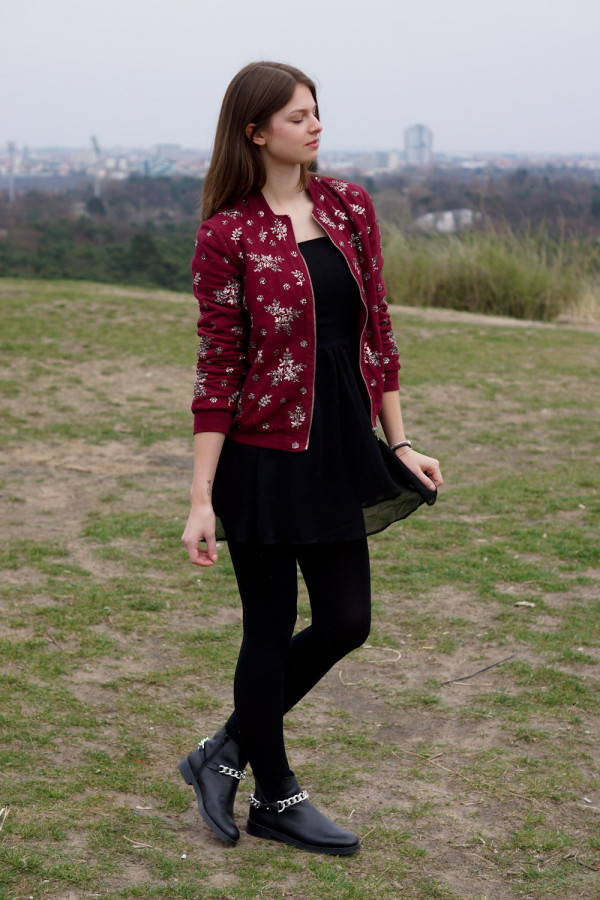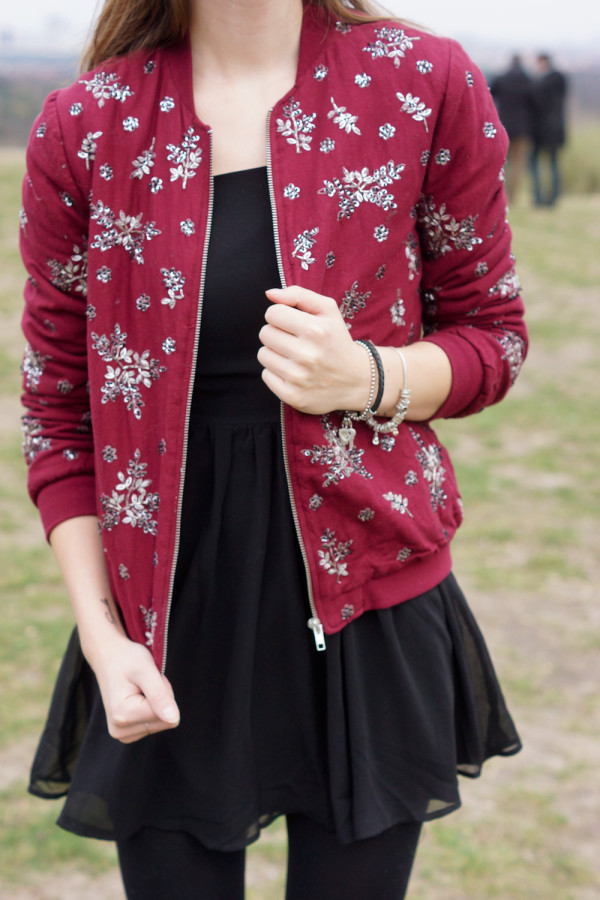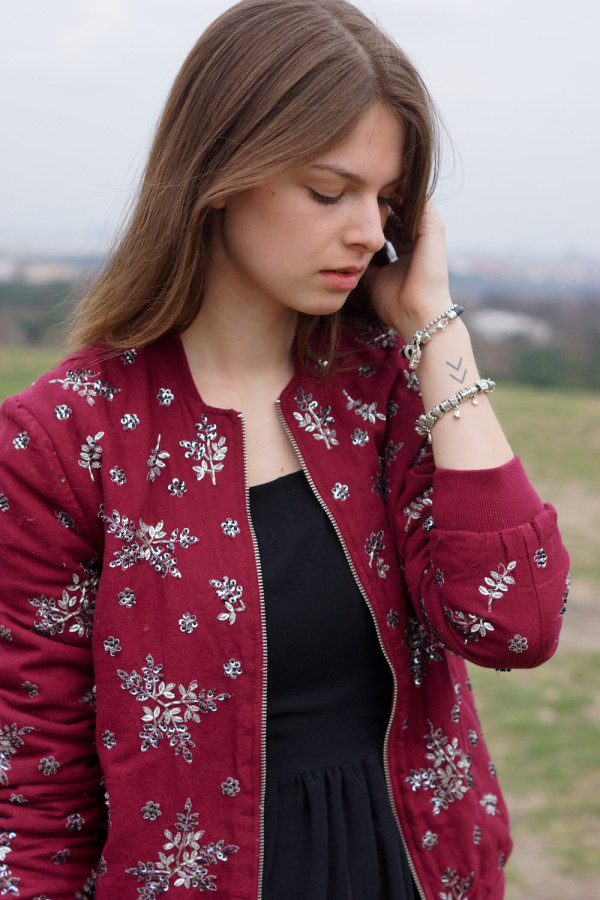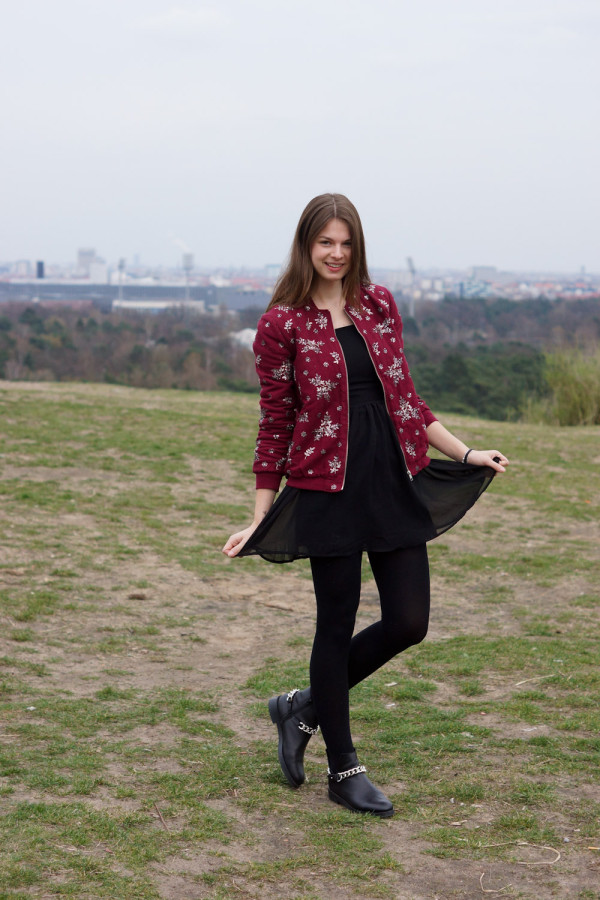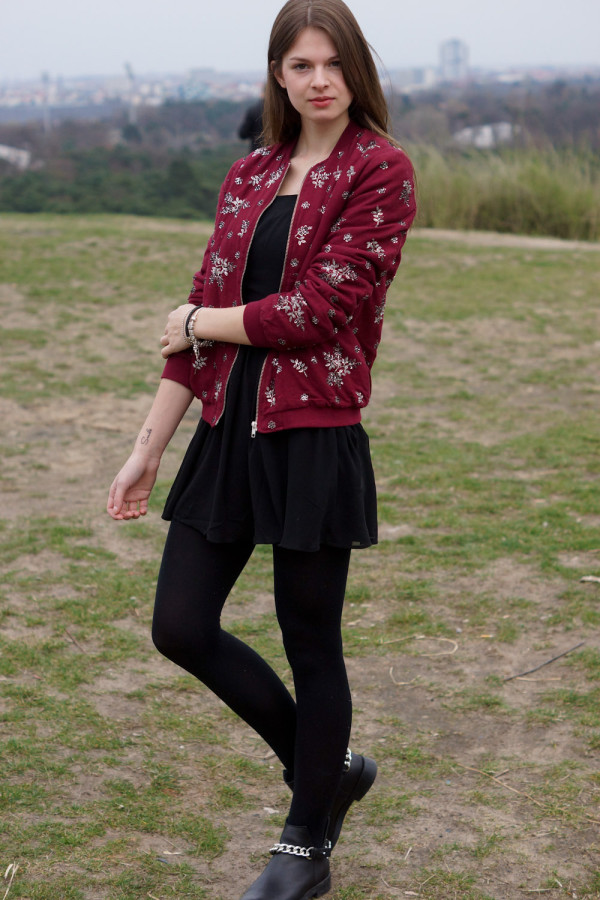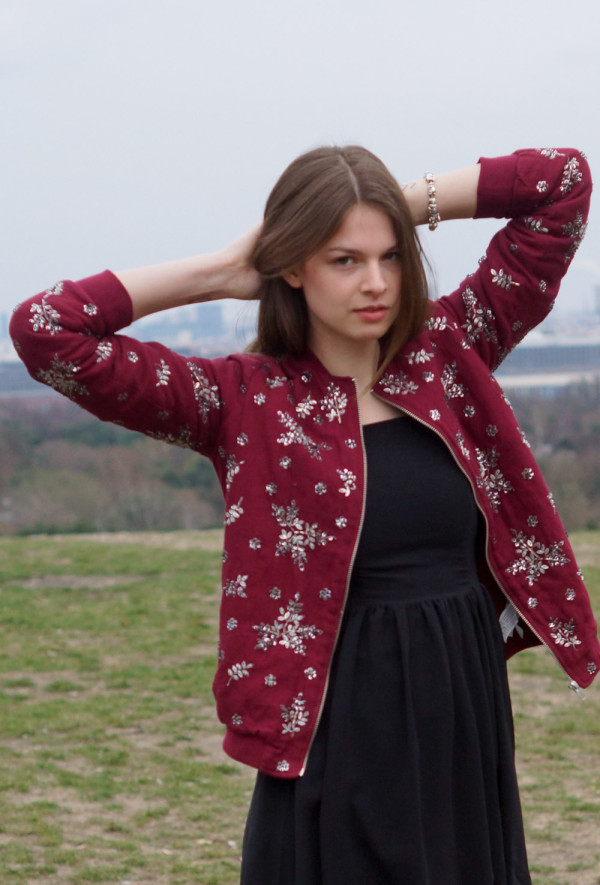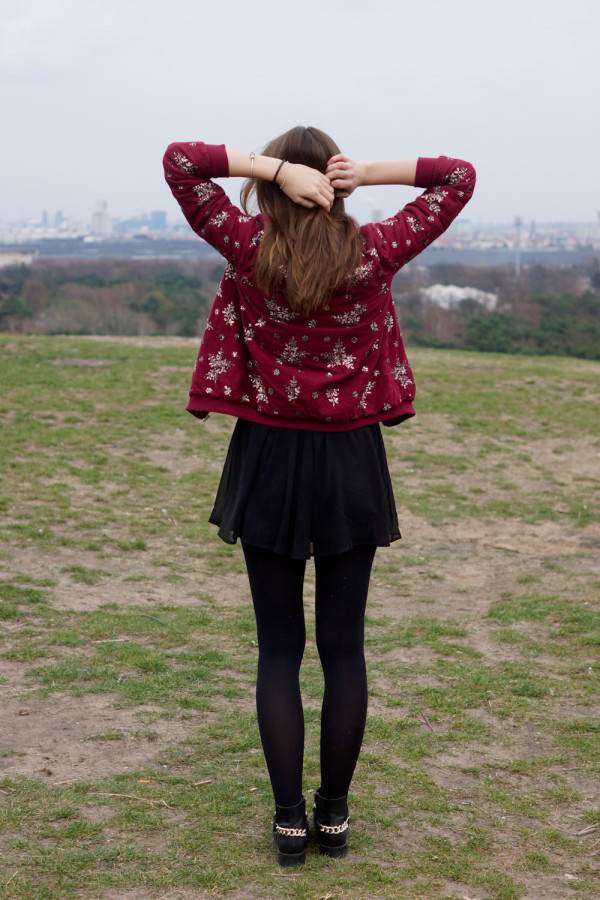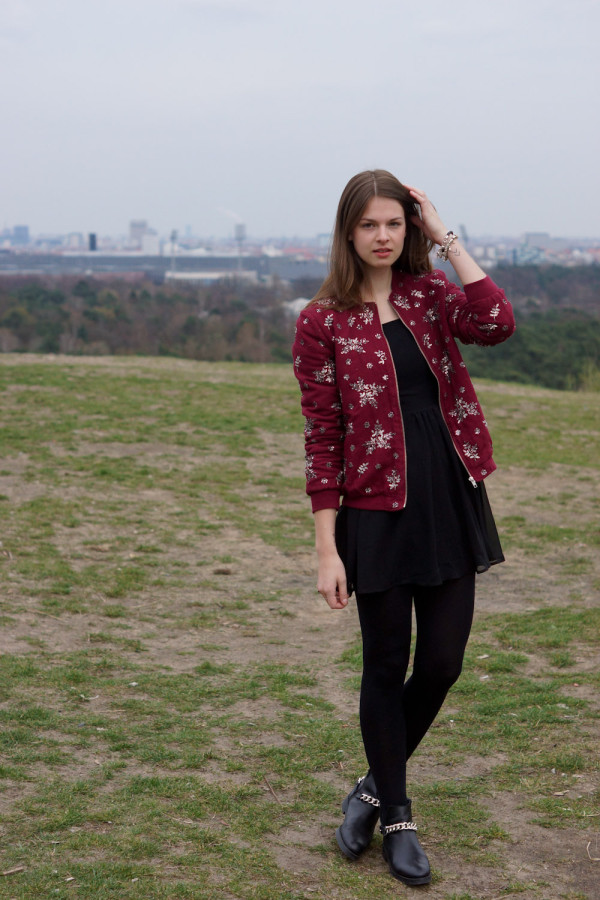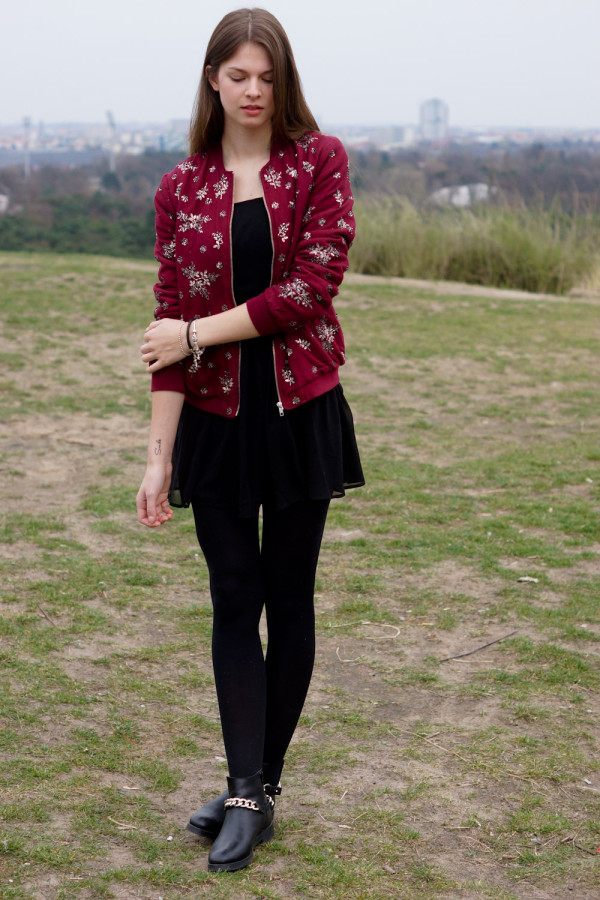 Zara Bomber Jacket // Asos Dress // Zara Chain Leather Boots // Thomas Sabo & Pandora Bracelet