As I told you a couple of days ago, here is another outfit post with my new teddy jacket from Gina Tricot. This time I combined it with a total black outfit: black t-shirt, black jeans and black cut out boots.
Teddy Jacket
This teddy jacket is just perfect, because it is one of the coziest trends this winter. And don't we all love cozy trends? 😉 You'll find some great jackets and coats inspired by teddy bear fur just as this one from Gina Tricot in stores and if you're looking for a trendy garments, which will keep you warm, a teddy jacket/ coat would be the right choice. The one I was wearing here is a lighter version, so it doesn't look too huge and you can combine it with almost everything. But there are styles, which may look huge on you. This isn't a bad thing, just remember this fact when putting your look together. 🙂
Graffiti Walls in Berlin
We chose this Graffiti wall, because it is the perfect contrast to this outfit. BTW: walls like this one are one of the many reasons why I love Berlin. Well, not all graffiti walls look good, but sometimes I really like. It's just something that belongs to this city. Could you imagine Berlin without graffiti walls?
Enjoy your Tuesday! xx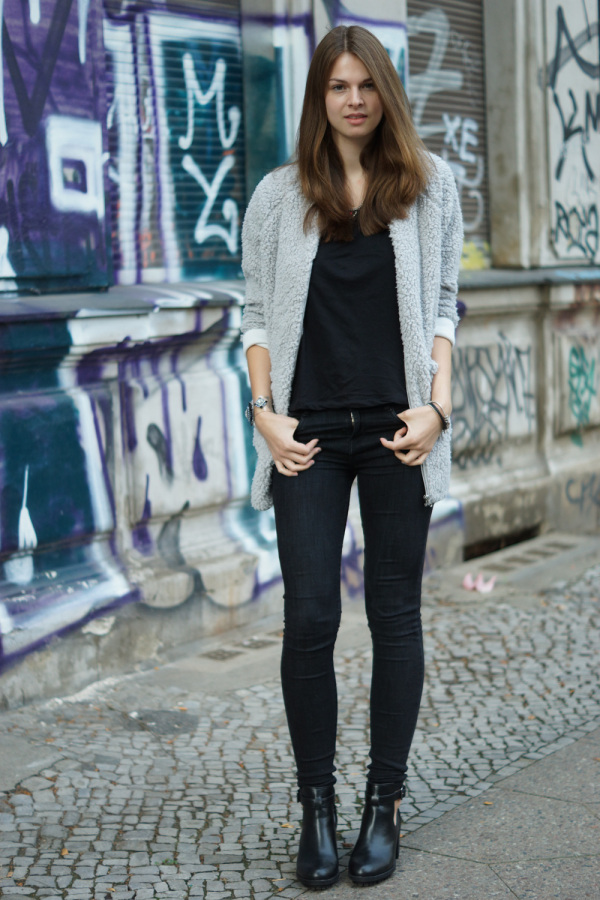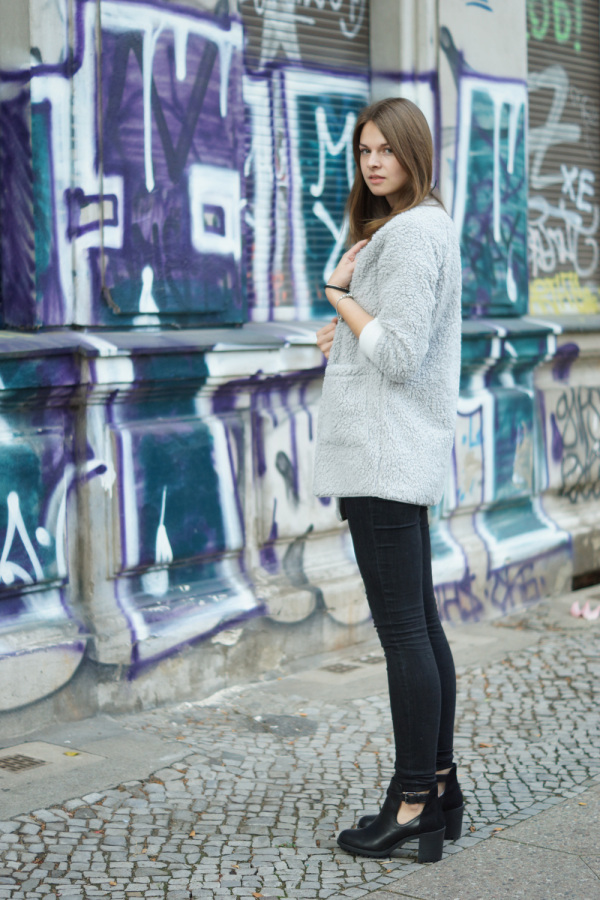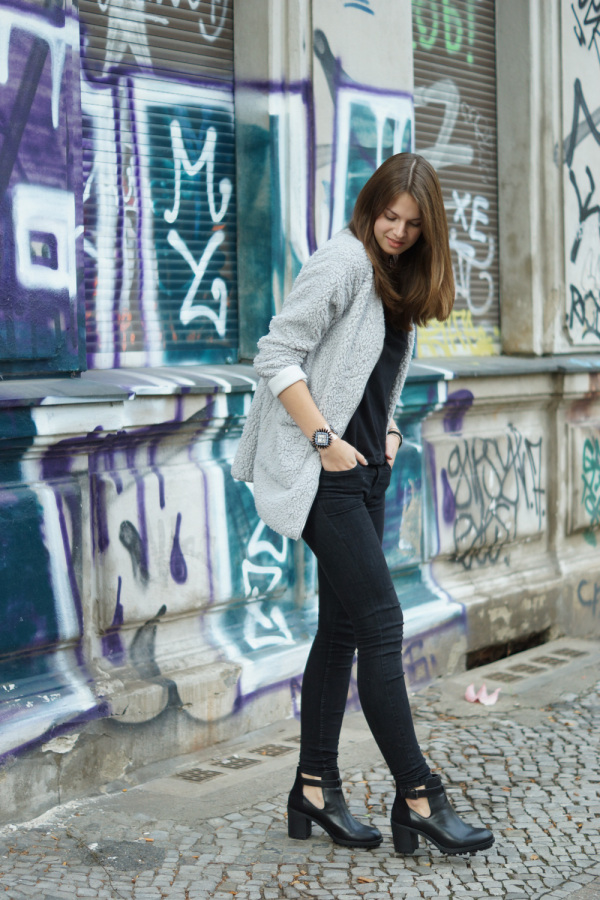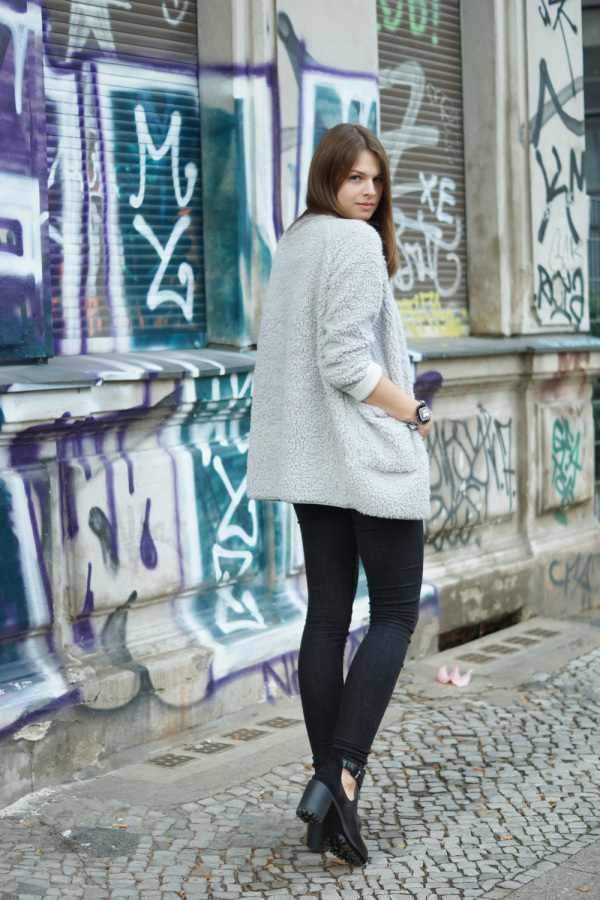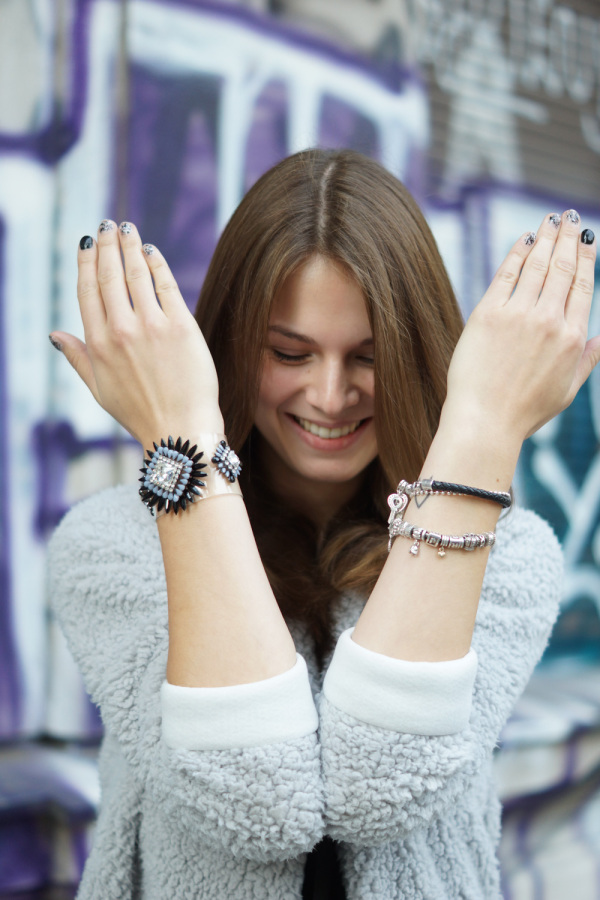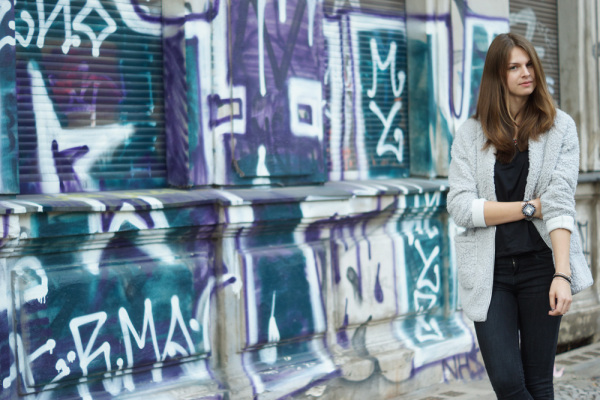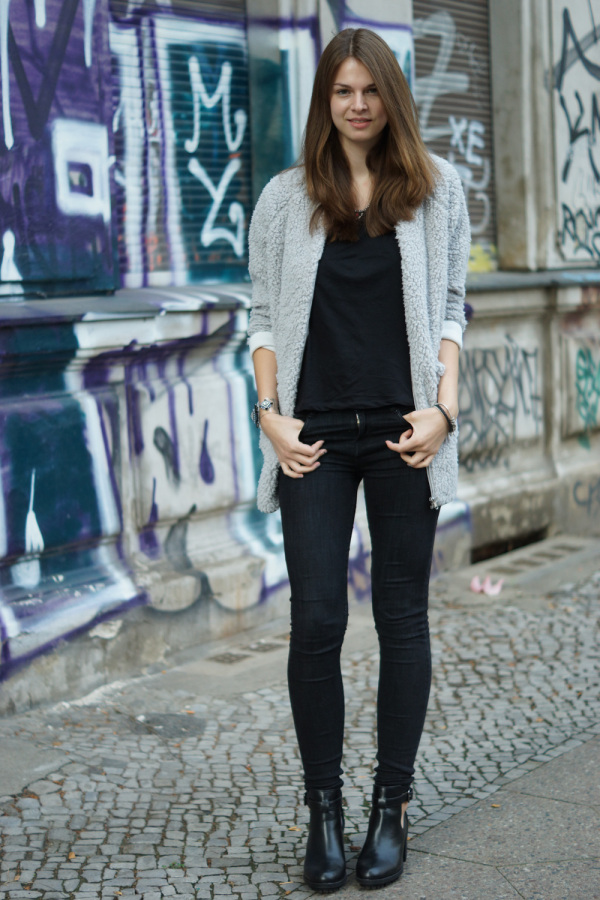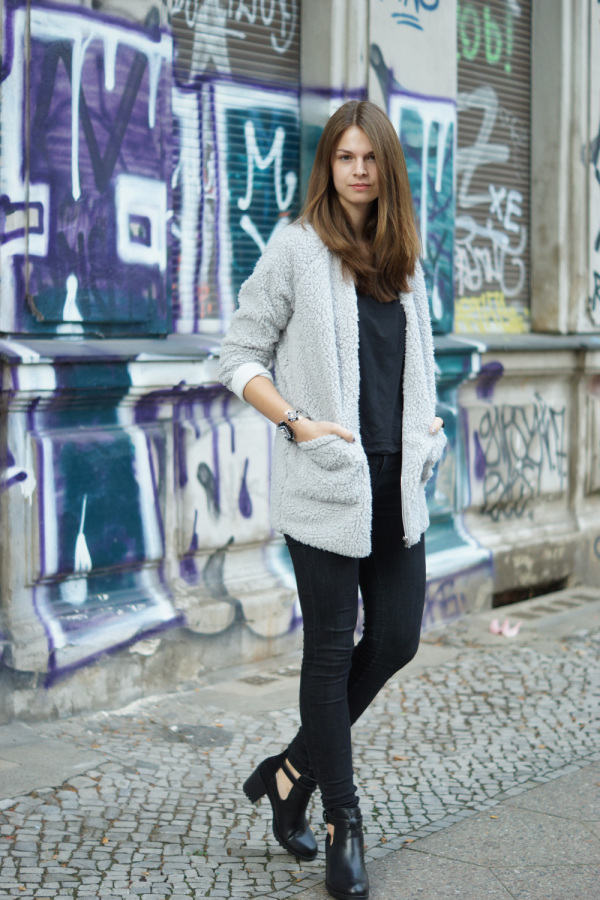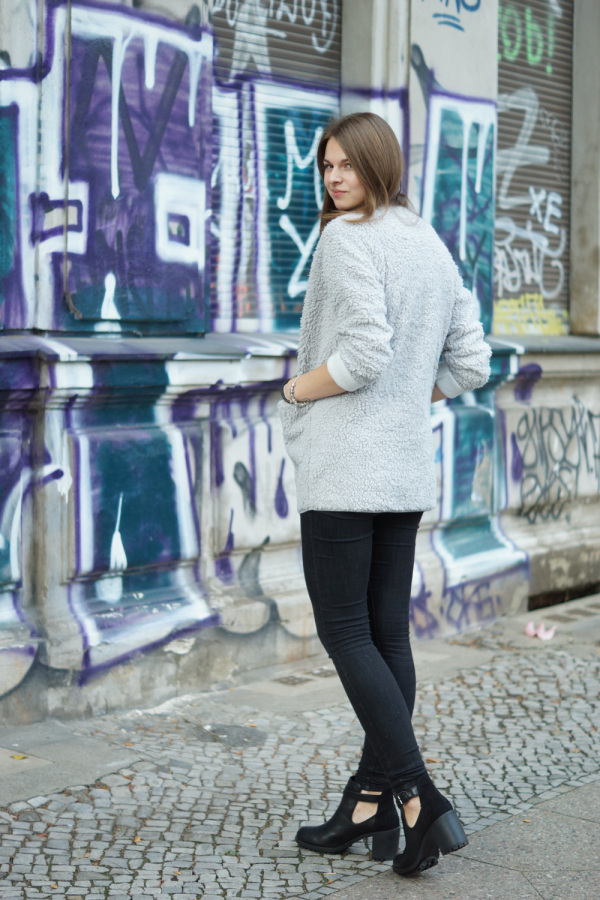 SHOP SIMILAR CLOTHES // LOOK-A-LIKE