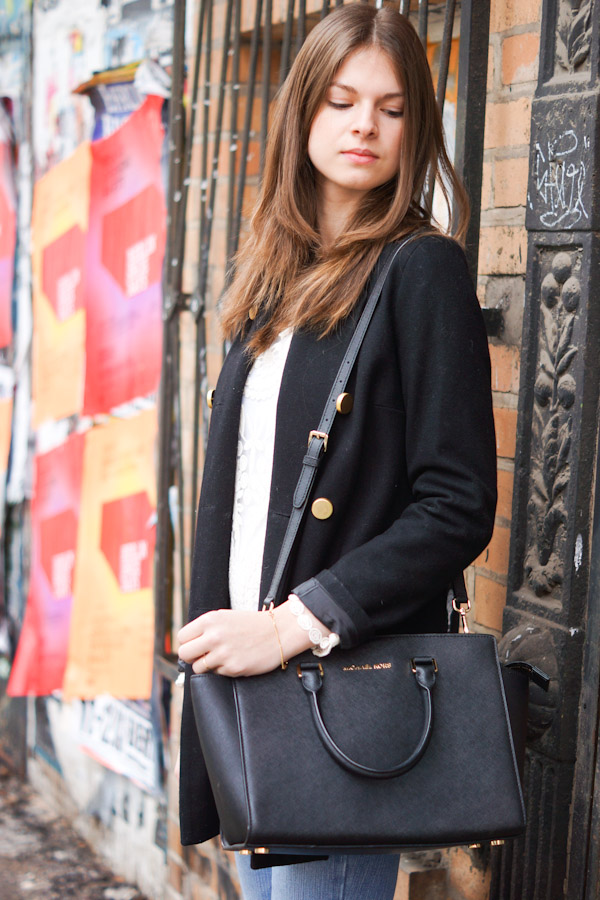 When I saw this floral crochet mesh blouse that I received as a gift from Oasap.com I couldn't help but thinking about sun, sea and sand. I saw myself on the beach wearing a bright bikini and the blouse over it.
Well, this isn't the beach and I wasn't able to wear a bikini as well, but I don't wanted to wait to show you the new member of my closet 😉 Here is how I combined it: blue jeans, black coat and boots plus my Michael Kors Selma bag and beloved Gucci belt.
I know I told you I would like to wear this crochet blouse on the beach, but there are a lot more ways to wear it. Weather you choose some shorts, a skirt, pants or jeans – take what you like! The cream-colourred blouse makes it possible to combine it with almost every colour as well. You see this garment makes it easy to create different outfits. And the best: you can wear it from day to night, just change the shoes and/or accessories. Can't wait to show you all my outfits ideas during summer and of course I can't wait to wear it on the beach (still don't have any holiday plans for this year -.-).
Enjoy the pictures and let me know what you think! Thank you for stopping by 🙂 x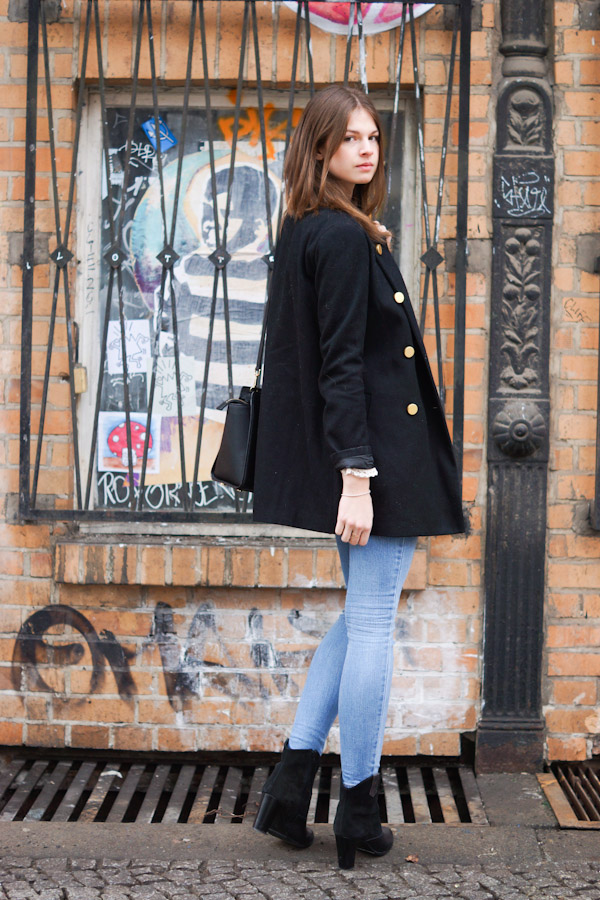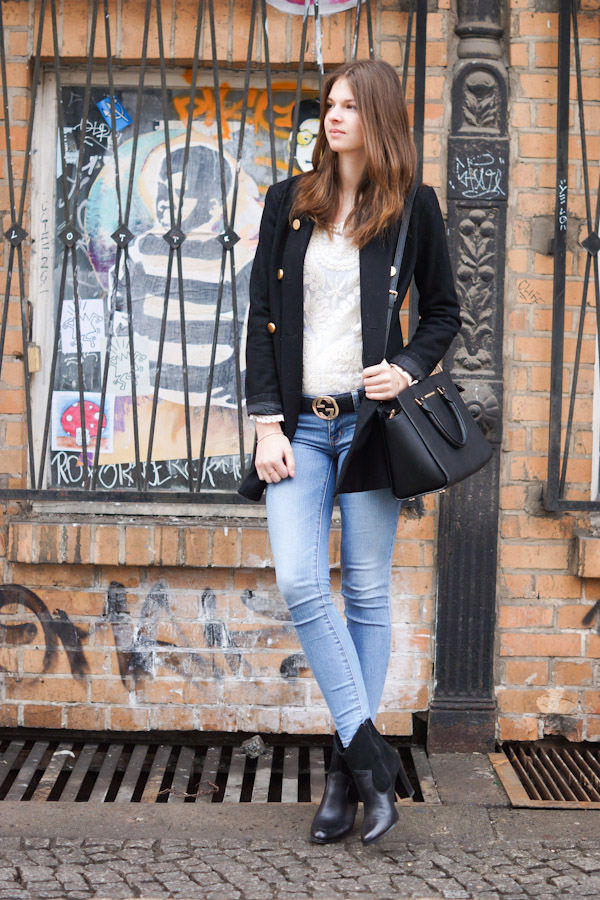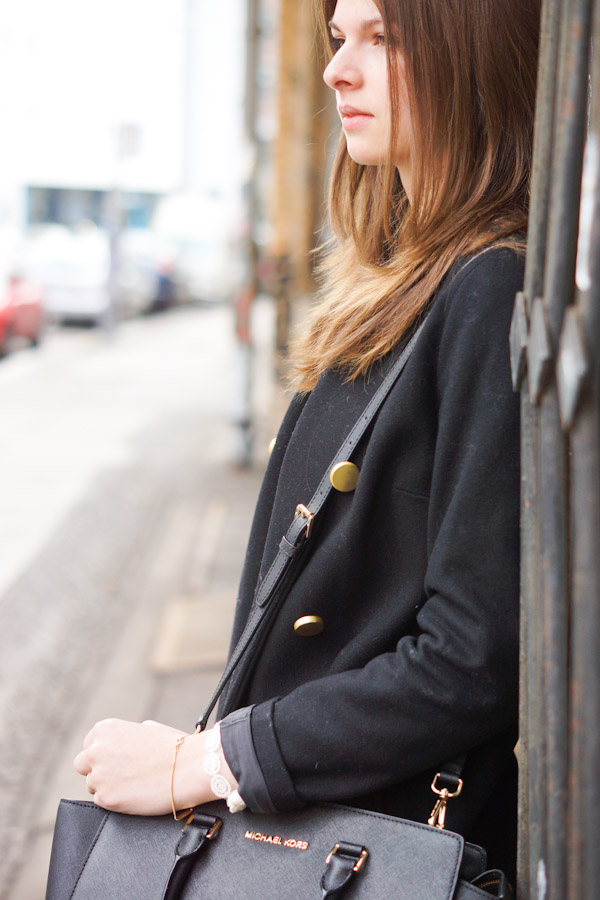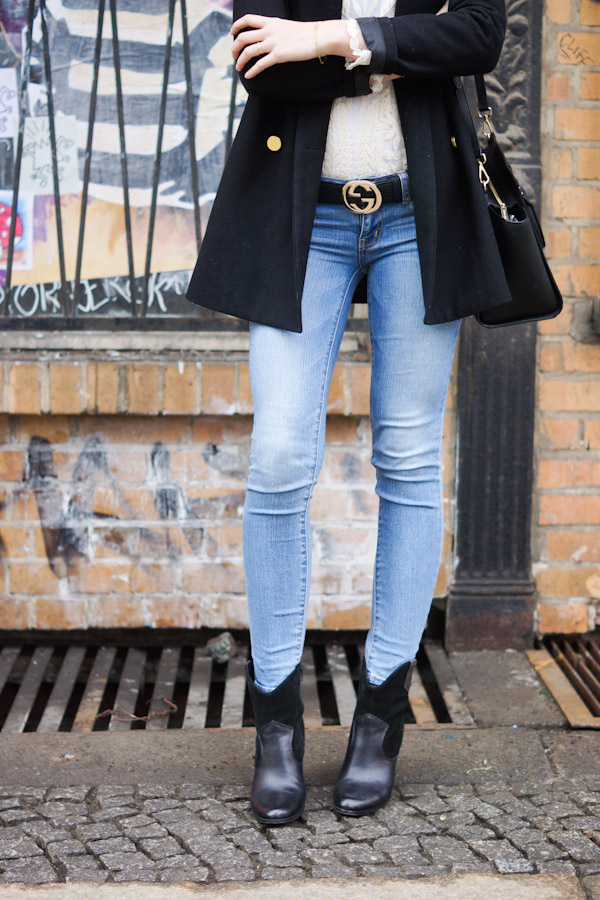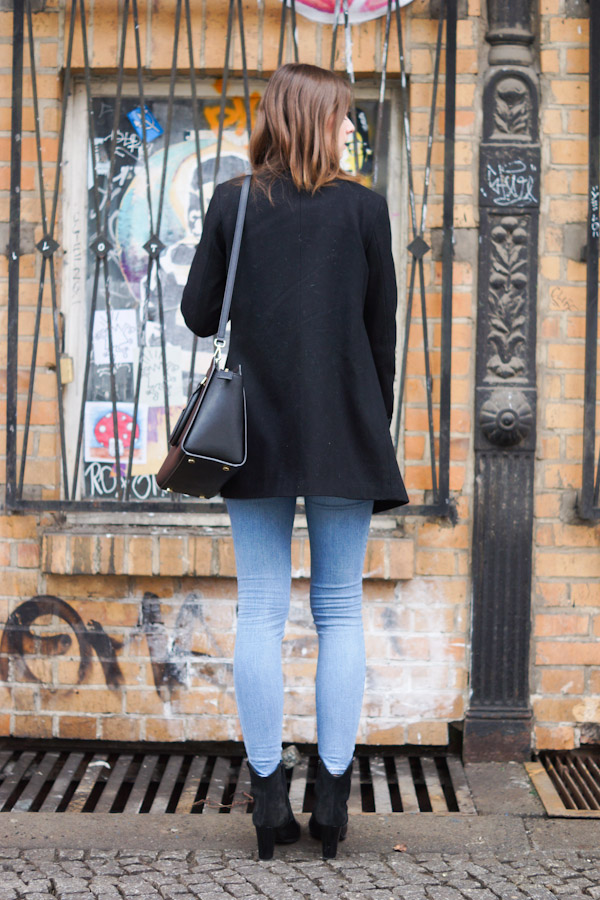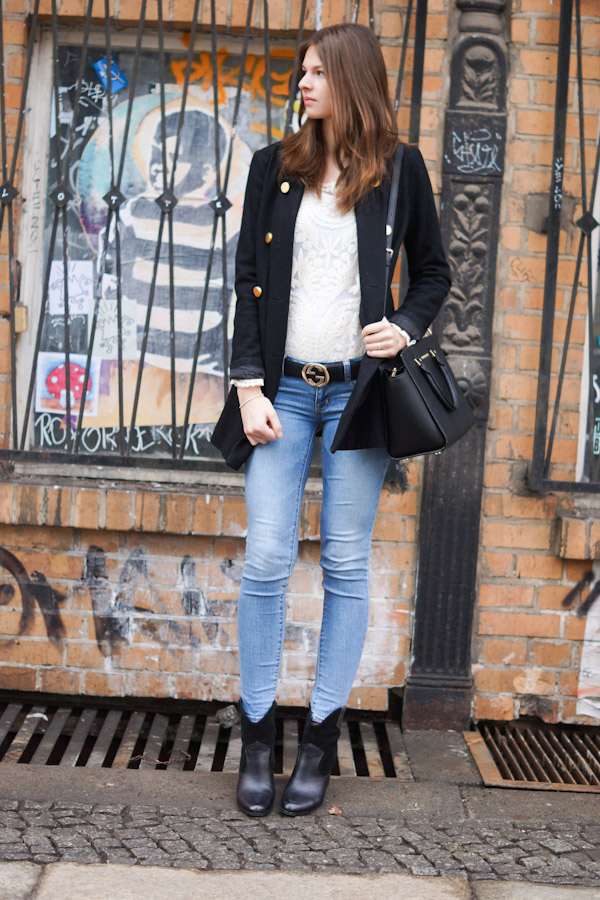 Mango Coat // Floral Crochet Mesh Blouse thanks to Oasap.com // American Eagle Jeans // Zign Shoes via Zalando // Gucci Belt // Michael Kors Selma Bag