It's time to share one more – the last – festive outfit for the imminent New Year's Eve 😉 This is the fourth NYE outfit, but of course you could wear one of the looks I shared with you as christmas outfits for NYE as well. You can find the Christmas outfits here and the other NYE outfits here.
Festive Outfit: Sequins & Leather
Sequins are always a good idea when it comes to festive looks, that's why I'm sharing a second outfit with a sequin top at the risk of boring you. 🙂 But I hope you'll like it anyway.
For the last festive outfit of the year I decided to combine this chic look with rocking details: my croc leather coat and lace-up booties. It's one of the looks I feel most comfortable in. I like to combine chic garments with less chic ones. 🙂 If you wear warm socks these shoes are a good choice for winter days like this one, because they have a trekking sole for more grip 😉
NYE Outfit
This outfit is not only because of the sequins a perfect NYE outfit. It is because of the comfort as well. NYE is about staying awake longer than we are used to and to party all night long what can be exhausting, right? 😉 For such a day I would always try to avoid wearing tight garments just as bodycon dresses and of course uncomfortable but nice looking high heels. On NYE comfort plays an important part. You better choose comfortable shoes and loose garments in case you eat a lot this evening. Trust me, you'll definitely have more fun in a comfortable yet chic outfit. 🙂
P.S.: Isn't the snow amazing? You know that I don't like the cold, but I love snow, especially when it looks this beautiful. It looks like a Winter Wonderland! <3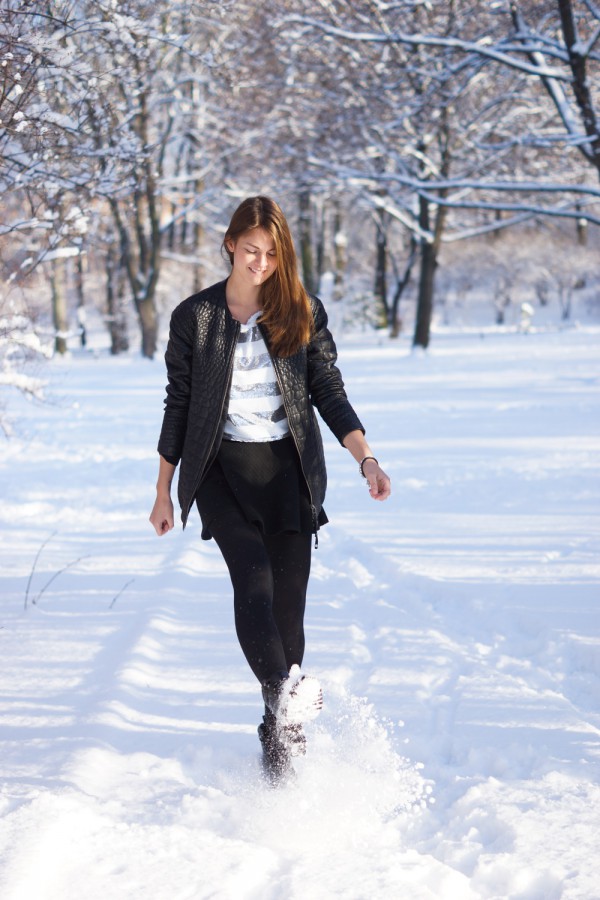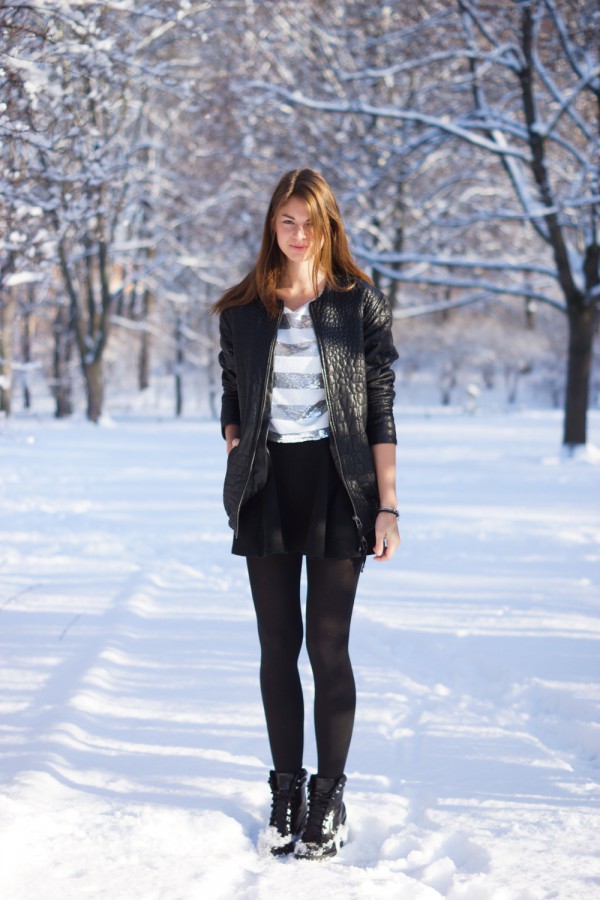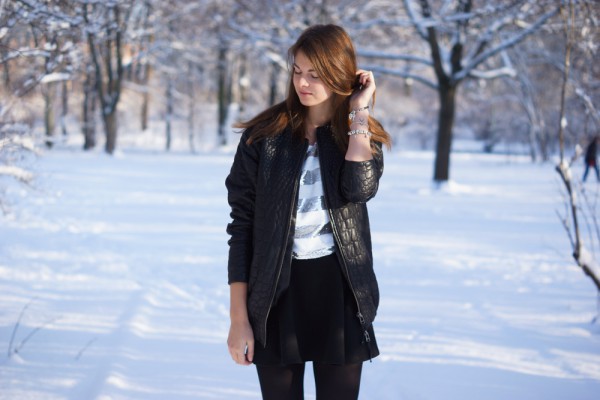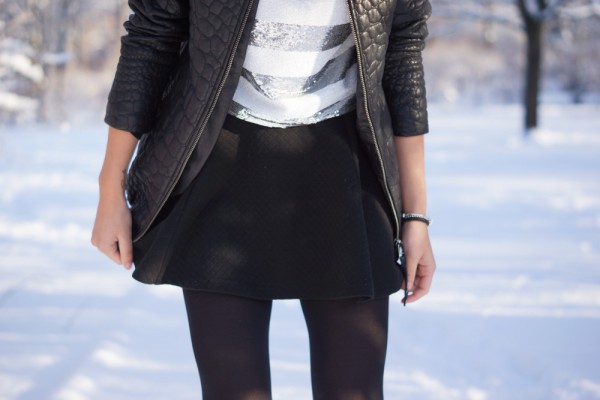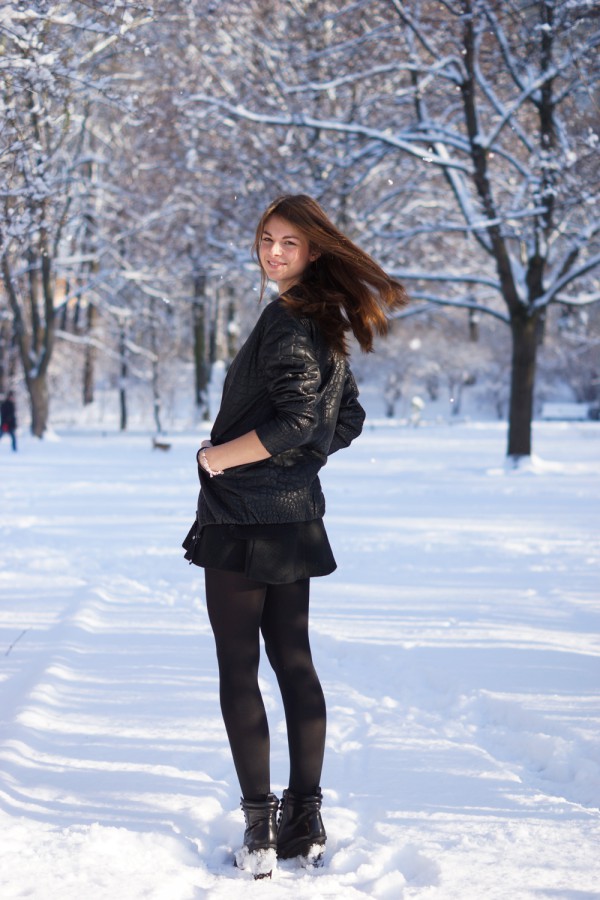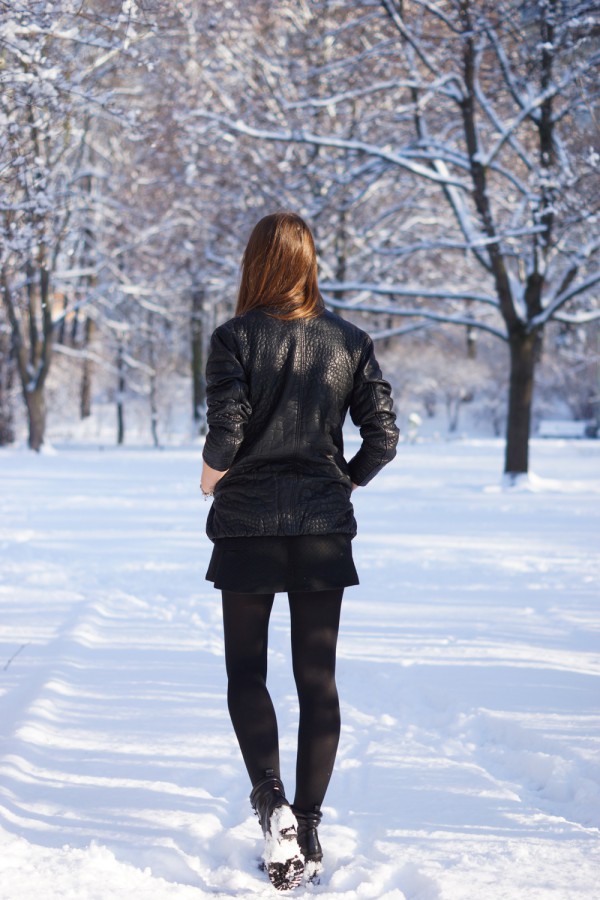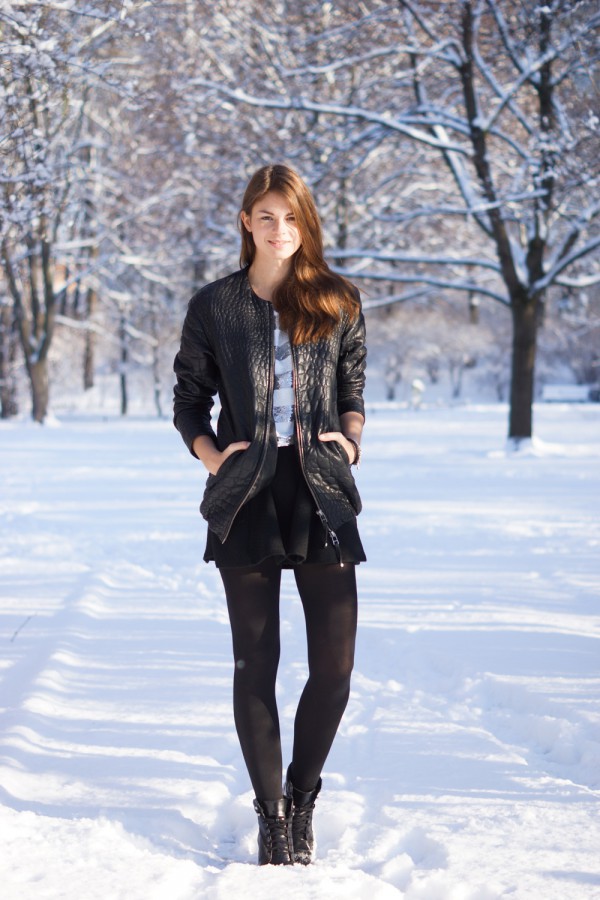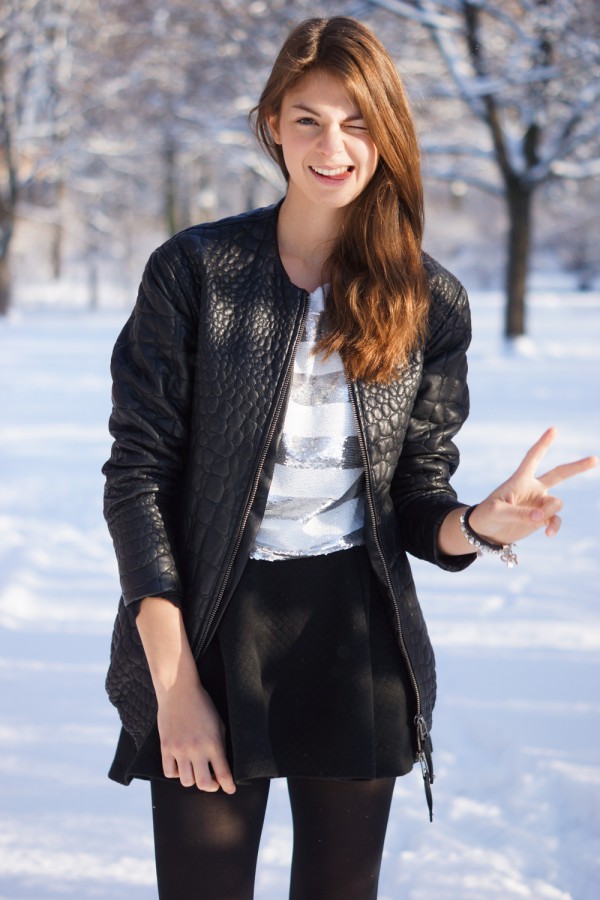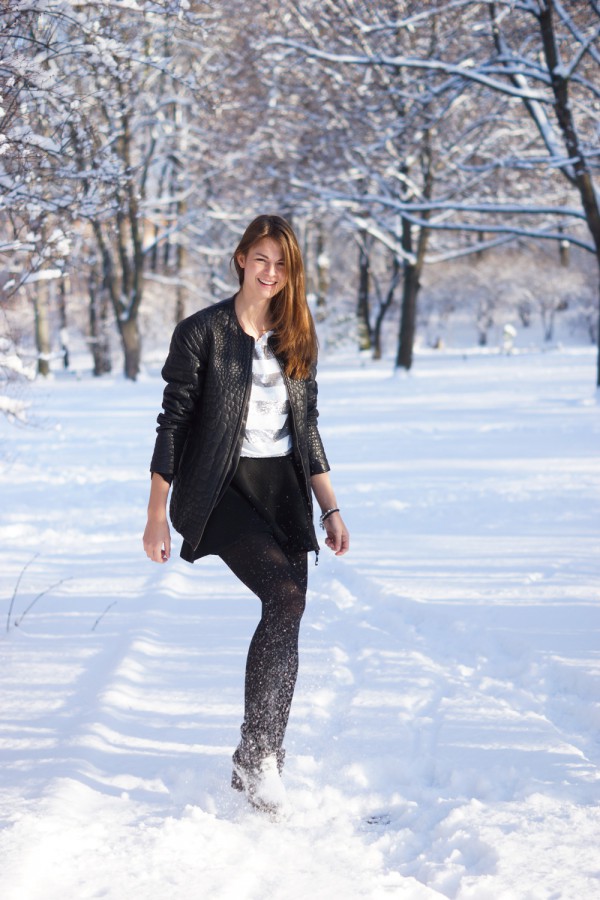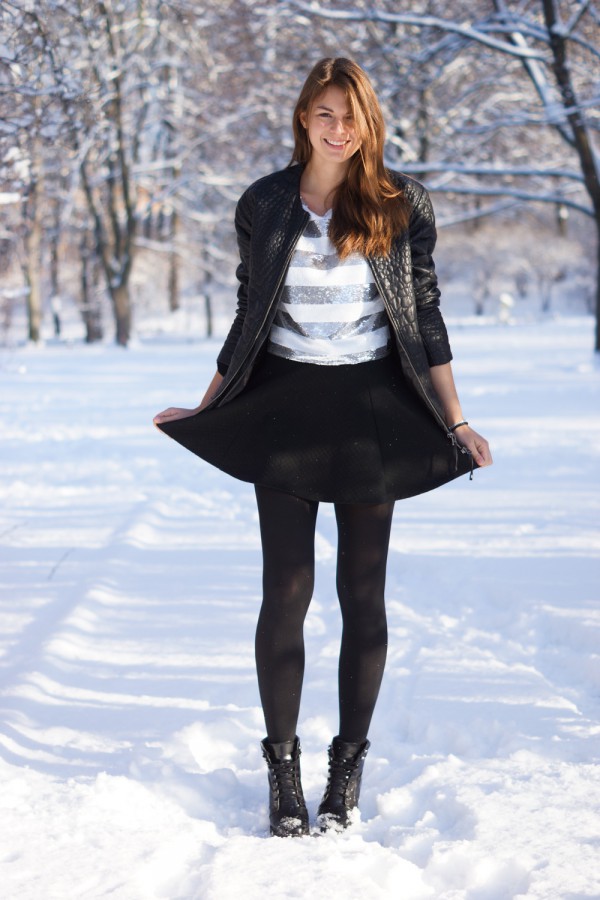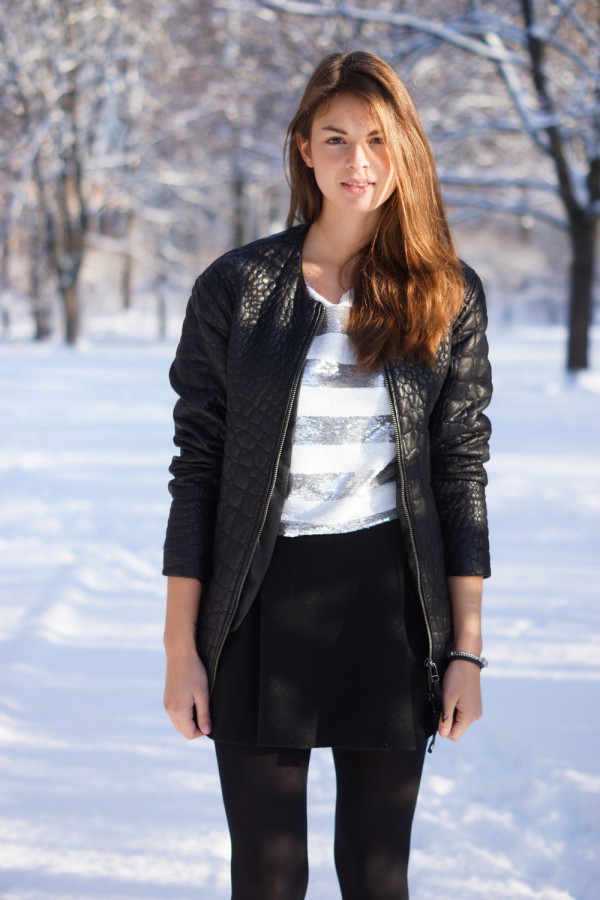 SHOP THE LOOK // SIMILAR CLOTHES