It's getting hot – with the bikinis & swimsuits in summer 2023
The summer temperatures compete with the blue sky, and the mood could not improve. Balmy summer evenings invite you to enjoy a relaxing sundowner, and there are countless options for leisure activities. The bathing lakes, beaches, and beach clubs are full of sun worshippers. Summer shows itself from its very best side – that's how it should be.

To enjoy this pleasure extensively, of course, suitable swimwear belongs to it, and it has it in this season again so properly in itself. It shows sensationally with all its facets; you would like to have them all. And why not? After all, the right outfit is part of the perfect staging at the beach and water. That is perfect for relaxing in the sun and sipping on your umbrella-adorned drink.

In the summer of 2023, you will find beautiful bandeau bikinis and swimsuits. These not only look great but are also highly comfortable to wear. You can also discover the halter bikini that emphasizes what should be highlighted. Sensational asymmetrical bikinis and asymmetrical swimsuits become very sexy with lacing, which you practically can't get enough of.

We promise it will be hot in the summer of 2023 – and here we present you the latest trends. We also show you how to wear them in combination and incorporate them into your everyday outfits playfully.
The styles 2023 in terms of swimwear – what distinguishes them?
This summer, the focus is entirely on body diversity. So that everyone feels comfortable in their skin in swimwear. The shapes and cuts are diverse. Sophisticated cuts alternate with elegant silhouettes. Because only those who also feel comfortable show themselves their very best side, which is totally possible with Beach Fashion 2023, the current trend emphasizes this and makes it possible with its diverse cuts and countless models. Each style has its charm and skillfully sets every figure in the scene.
The new environmental awareness and the focus on sustainability have changed in the beachwear season 2023. Thus, hip labels produce swimwear from recycled materials: discarded fishing nets, washed-up plastic bottles, and other conceivable recyclable trash from the oceans. So you're doing something good with your hot bikini – how cool is that?!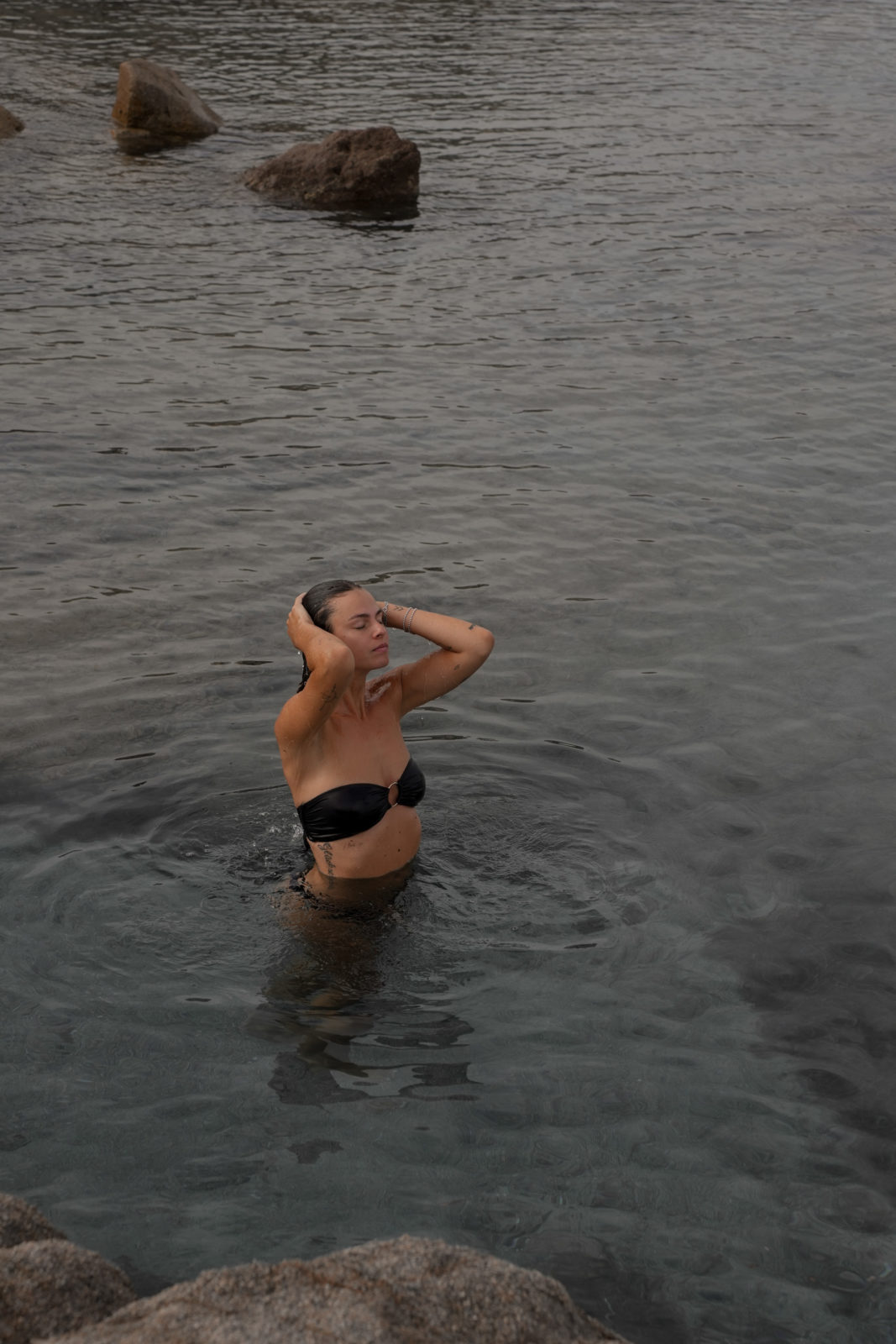 Summer Styles 2023 at a Glance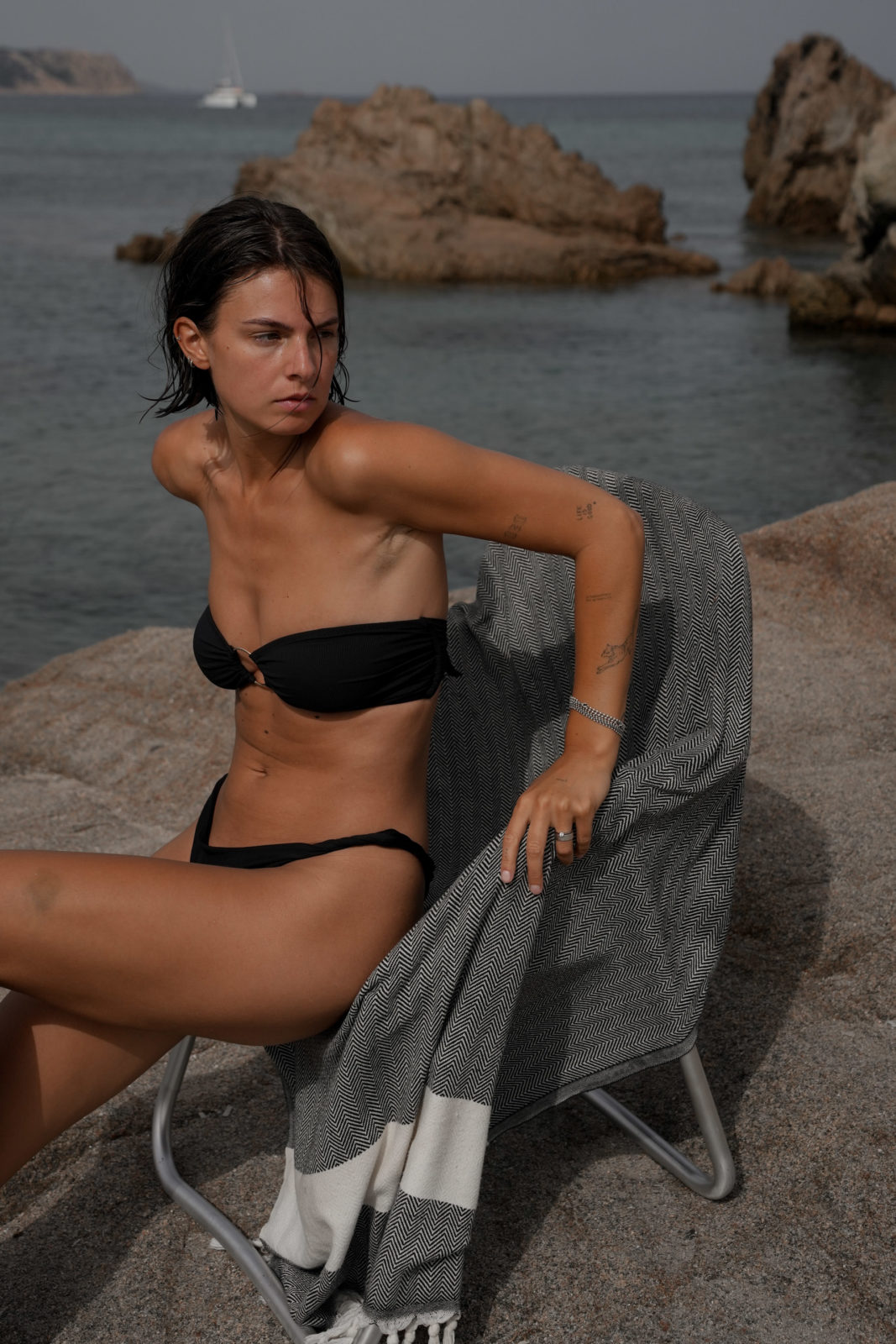 Bandeau bikinis & bandeau swimsuits
Especially for the – almost – seamless tan, an absolute must-have. The bandeau bikinis present themselves with their off-the-shoulder cut sexy and emphasize the narrow shoulders. Originally from fashion in the early 2000s, the appeal of bandeaus is unbroken. Whether as bandeau bikinis or swimsuits, this style is the ultimate trend for the summer of 2023. Small tip: Ensure the top fits nicely and tight and does not threaten to slip down. Then you'll feel just like a million bucks in your beachwear outfit!
Asymmetrical bikinis & asymmetrical swimsuits – absolutely stylish
No less sensational is the style in the asymmetrical variant this summer and therefore belongs absolutely in every closet or every suitcase for the vacation trip. It is precisely this detail that makes the swimwear particularly eye-catching. The asymmetry makes every bikini or swimsuit a real eye-catcher, no matter how simple. This season, the style has playful ruffles, unusual prints, or classic.
Halterneck bikini – a classic with a love for details
This summer, a bikini with a halter top is a must. They prepare an extremely advantageous décolleté and emphasize the shoulders. Whether you prefer bikinis with narrow or broader straps is a matter of taste. But both are equally beautiful – and halterneck bikinis are among the must-haves of this year's fashion for the beach.
Bikinis with lacing – swimwear with a real wow effect
This summer, crisscrossing is so in. Laces look sexy on the bare skin, and give the bikini or swimsuit that special something. Bikinis are usually equipped with ribbons for lacing. But instead of simply knotting them at the back and neck as usual, this season, they are tied together and worn crossed at whim – and thus always staged anew. Every bikini immediately becomes a real eye-catcher and gets a wonderfully playful look.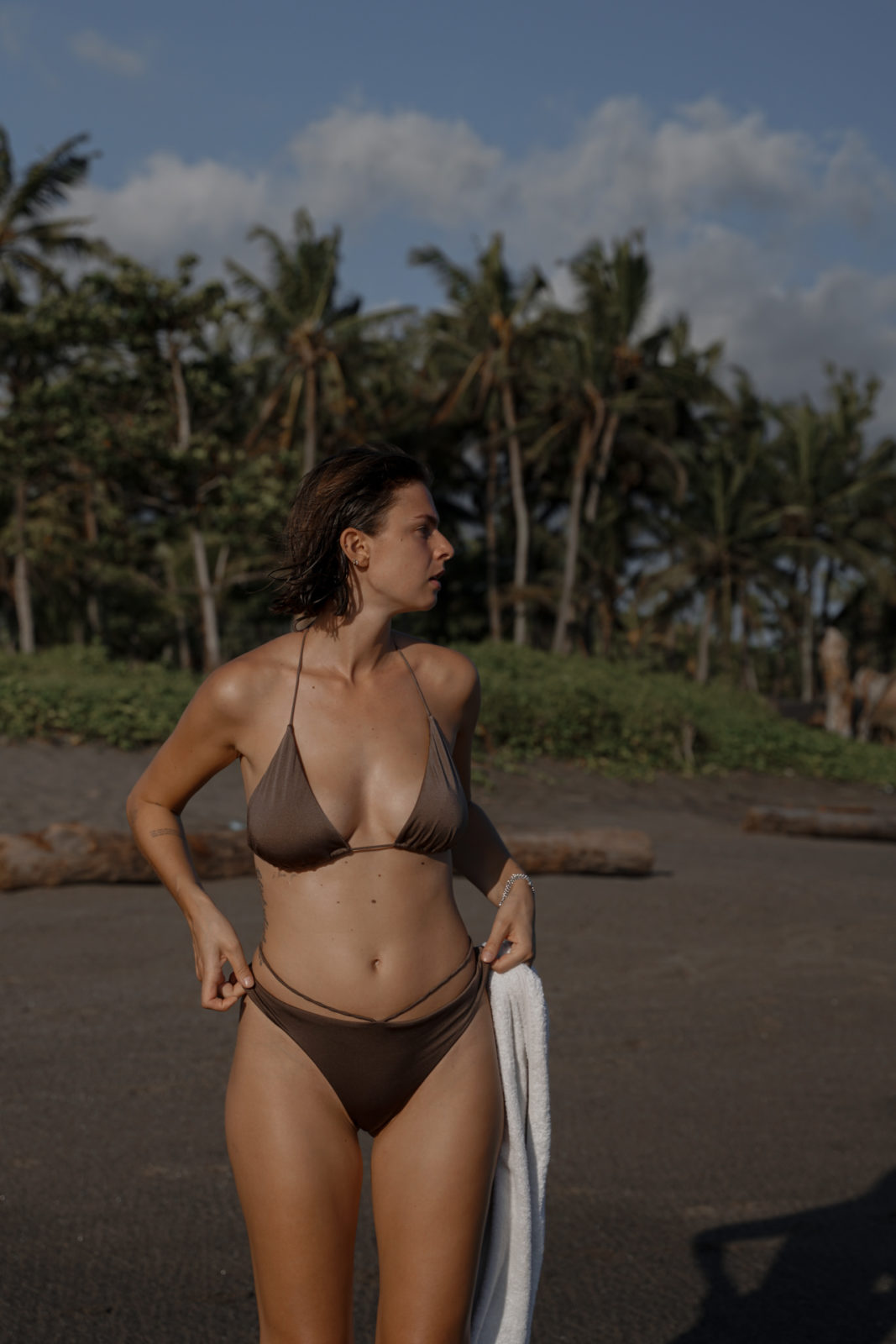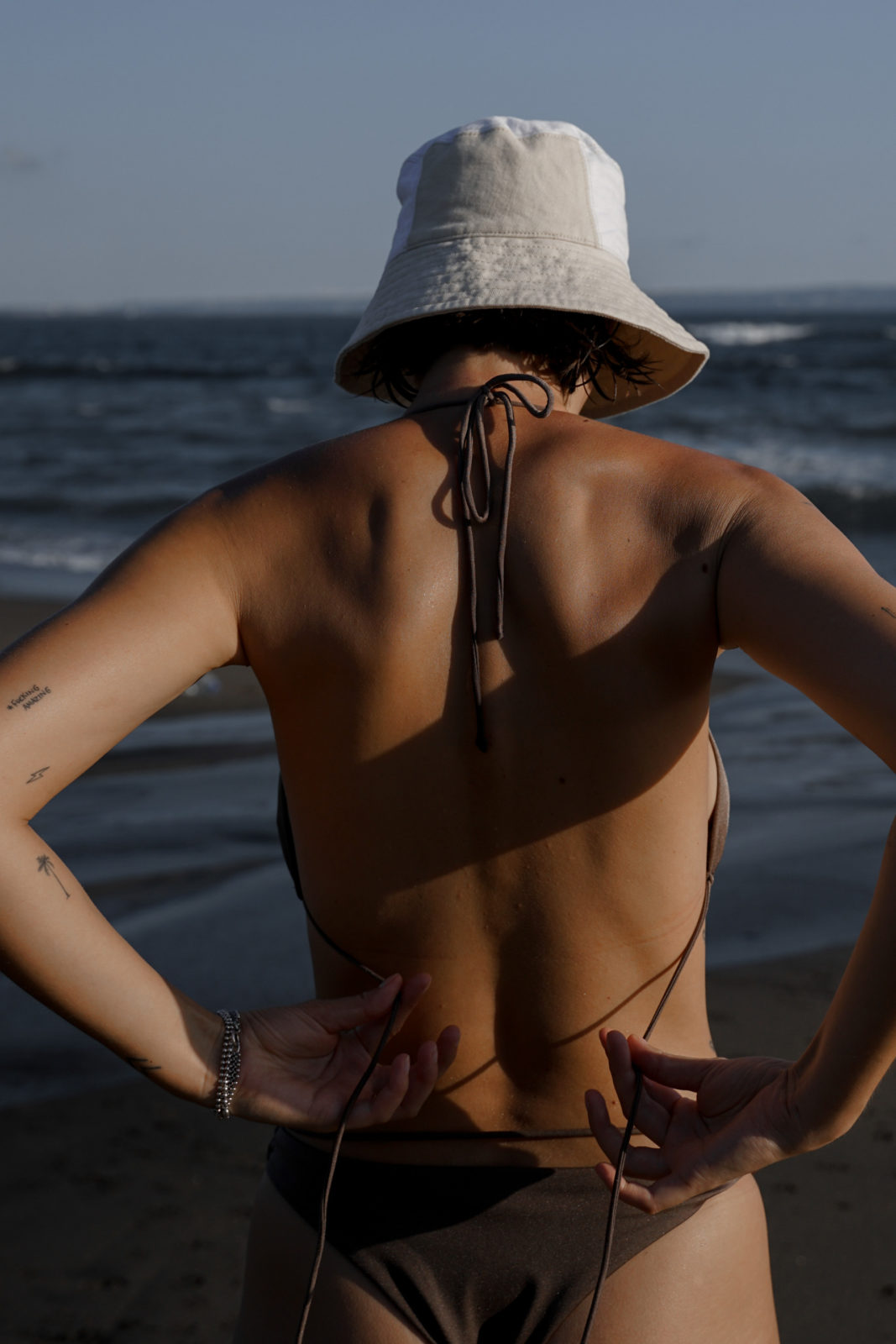 Style Summer 2023 – the colors & prints
This season the bikinis and swimsuits are equipped with the most beautiful prints. So you can find swimwear in animal print, and everything is allowed what pleases. Whether zebra, leopard, or tiger – animal prints are beautiful all along the line. In addition, you will find flower power prints in the seventies style – but in bright colors, please. Hippie flair at its best!
Anyway, the colors of this summer's swimwear are colorful and intense. So that they also stand out particularly beautifully. So the beachwear presents itself in bright orange, yellow, or pink, just like Barbie? This sets genuine accents at the pool and beach.
This season, the color brown is also absolutely in vogue regarding swimwear. You can discover it in every nuance; every color shade and warm brown tone speaks for itself on tanned skin.
This summer, color blocking is fundamental. The bikini top and panties are worn in different colors in combination. Here too, the more colorful, eye-catching, and, of course, the more beautiful. You can also choose beachwear in all the colors of the rainbow.
Swimwear with soft textures is also hard on the rise this summer. They are enjoyable on the skin and comfortable to wear. You can find ruffles, draped elements, and beautiful crochet designs.
Swimwear 2023 and its accessories
Of course, beachwear can also be worn with any other accessories. These include, right up front, the pareo, which you tie gracefully around your hips. You can see them this season, especially in the mini length. And, of course, the matching (vintage) sunglasses for the perfect summer look must be included, gladly equipped with a sunglasses chain. Wear cool baseball caps or bucket hats with your swimwear if you prefer a sporty look. The outfit is nicely perfected with beautiful bandanas, platform bathing shoes, and a large basket bag. Also, belly chains can be seen more and more often now.
With this look, you are perfectly styled for the drink at the pool bar and also attracts pleasure sometimes the glances on itself.
And if you want to avoid wearing your latest swimwear in everyday life, you can wear it with your summer clothes. A shirt in oversized style is fantastic; under it, you let the bikini top peek out. You feel immediately not entirely naked with short skirts worn with bikini panties underneath. In addition, a bikini under the summer dress looks much more sporty, and you can feel the summer with every fiber on your skin. Enjoy the Summer Feeling!